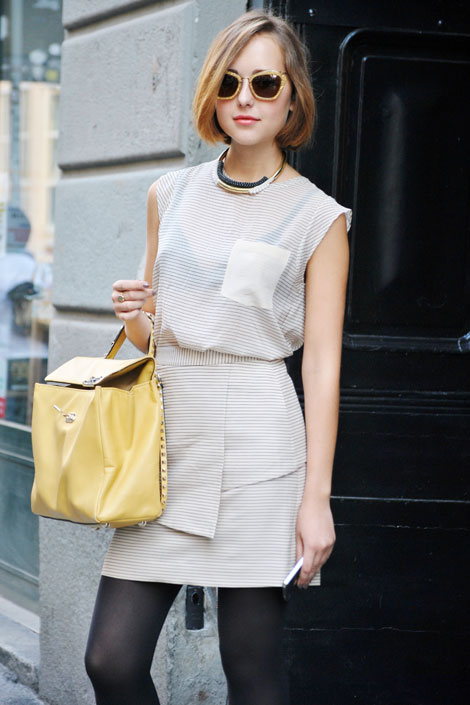 Add depth to a neutral dress with standout accessories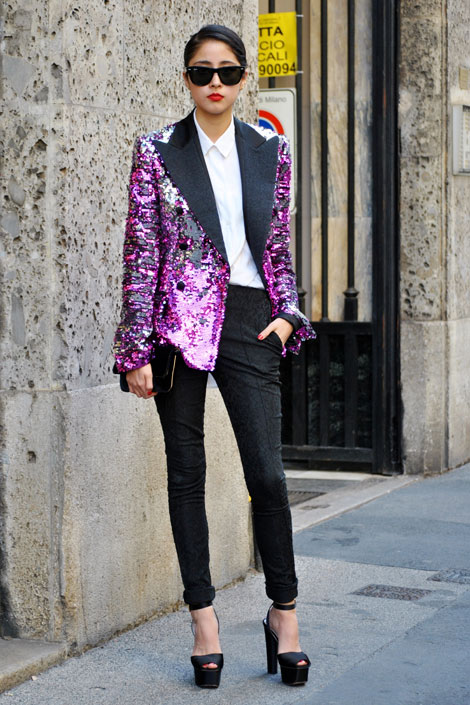 Denny wears a sequined Dolce & Gabbana blazer
on the way to the D&G show.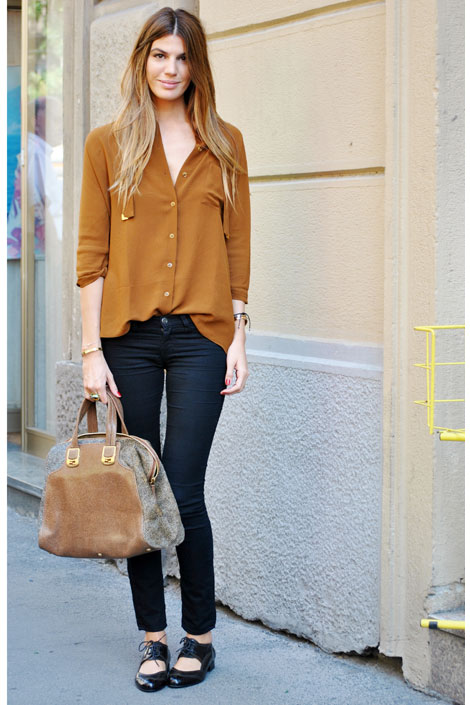 Bianca Brandolini d'Adda perfects a casual daytime
look in a slouchy silk blouse and cropped black jeans.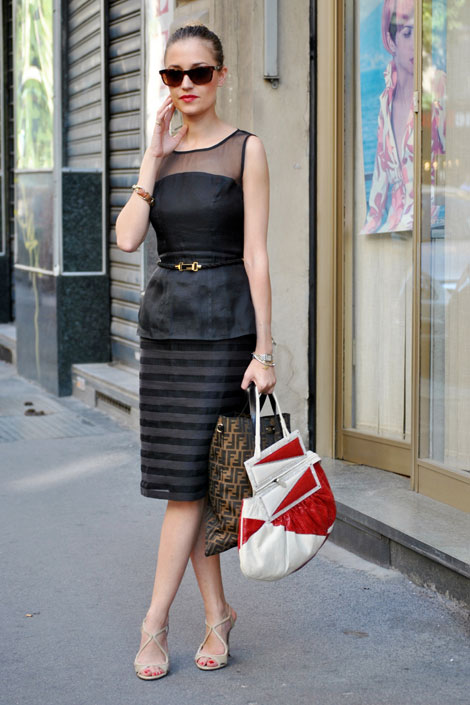 Pick a dress that's sheer in all the right places for a modern silhouette.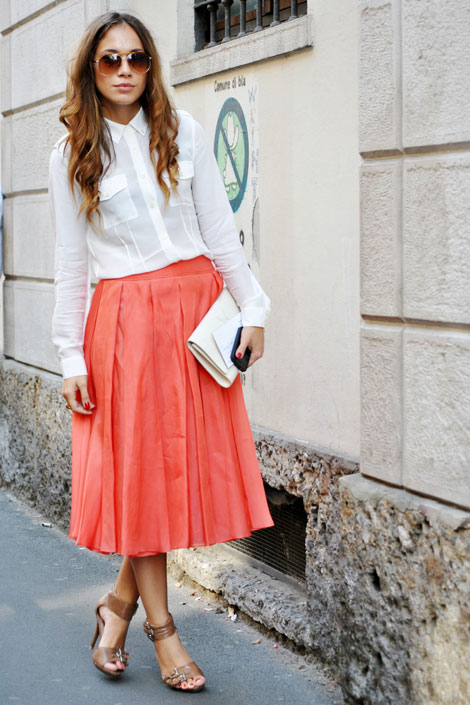 Try buttoning-up a tailored white blouse to the very top for a refined look.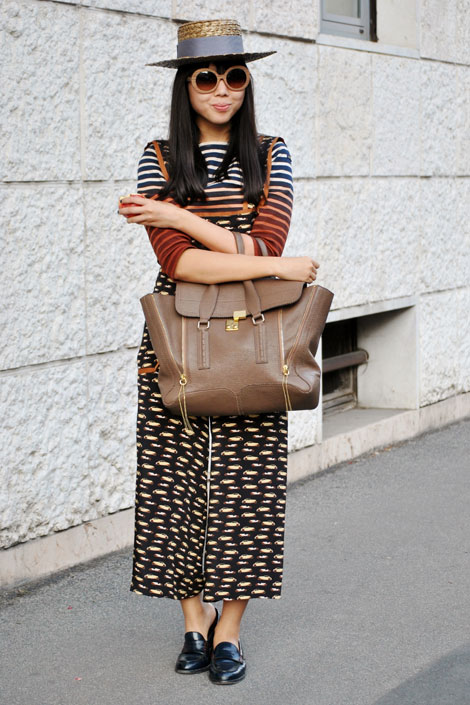 Blogger Susie Lau demonstrates the power of accessories in her ensemble.