We're on the eleventh design of our monthly collaboration with our fave local nail bar, TOWNHOUSE. We know that nail art is a hit around these parts since you always respond to our nail design roundups and Insta-inspiration with a (gloriously painted) thumbs up. So we asked TOWNHOUSE to help us come up with an exclusive design, just for our readers, based on your feedback and their expert know-how.

For January we've got some upbeat neon orange French tips to see off the blues. It's a simple and classic design, but with a very cheery twist that's perfect for the first month of the year. It's fun, it's fresh and it's definitely not boring, but, it's easy(ish) to do at home (more on that below).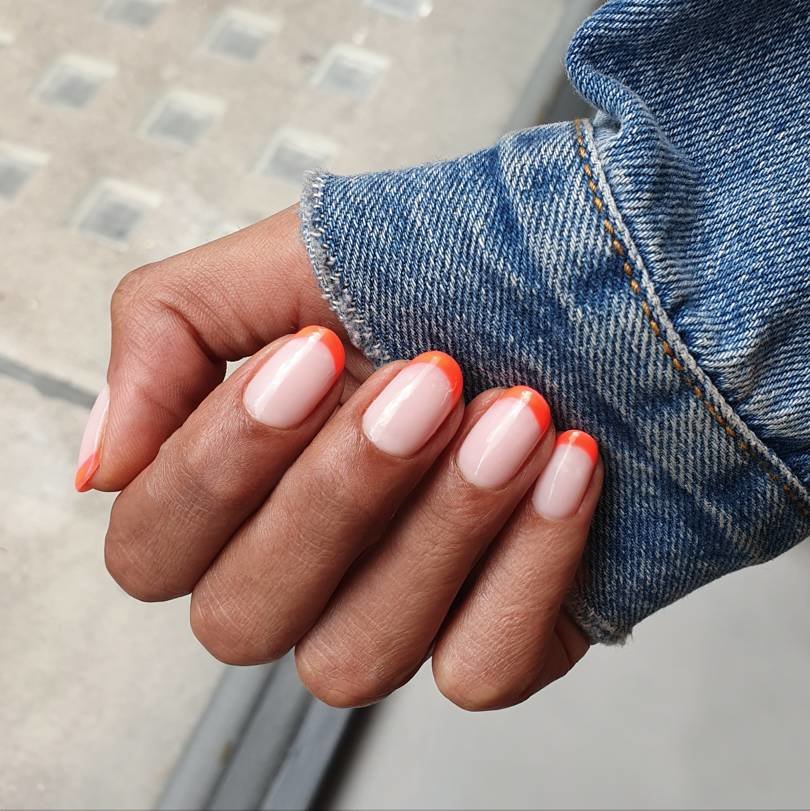 Sadly, lockdown has shut our favourite salons, so we're going to have to go it alone until the nail fairies at TOWNHOUSE can rescue our cuticles and sort us out with a glossy mani. But if you fancy giving the design a go yourself at home, founder Juanita Huber-Millet has listed the steps below.

Tools needed:

* Base coat

* Top coat

* Light base colour

* Orangewood stick

* 1x bright colour for the design


Steps:

* Apply a base coat to your nails and let it dry

* Apply a light colour for the base and let it dry

* For the design, take the polish brush and steadily draw a smile line from left to right along the nail tip. Repeat on each nail and let it dry. Top tip: use an orangewood stick to clean up any mistakes/polish that's on the skin

* Once you have painted each nail, allow drying time before a second coat is applied. Top tip: make sure the colour is thinly applied to avoid a bulky tip

* Once all polish is touch dry, add a top coat

* Voila. You've mastered the French mani.

Don't forget to share your masterpiece by tagging us (details below) and using the hashtag #GLAMOURxTOWNHOUSEatHome. We'll be sharing our favourites.


Check out the GLAMOUR X TOWNHOUSE designs so far...
JANUARY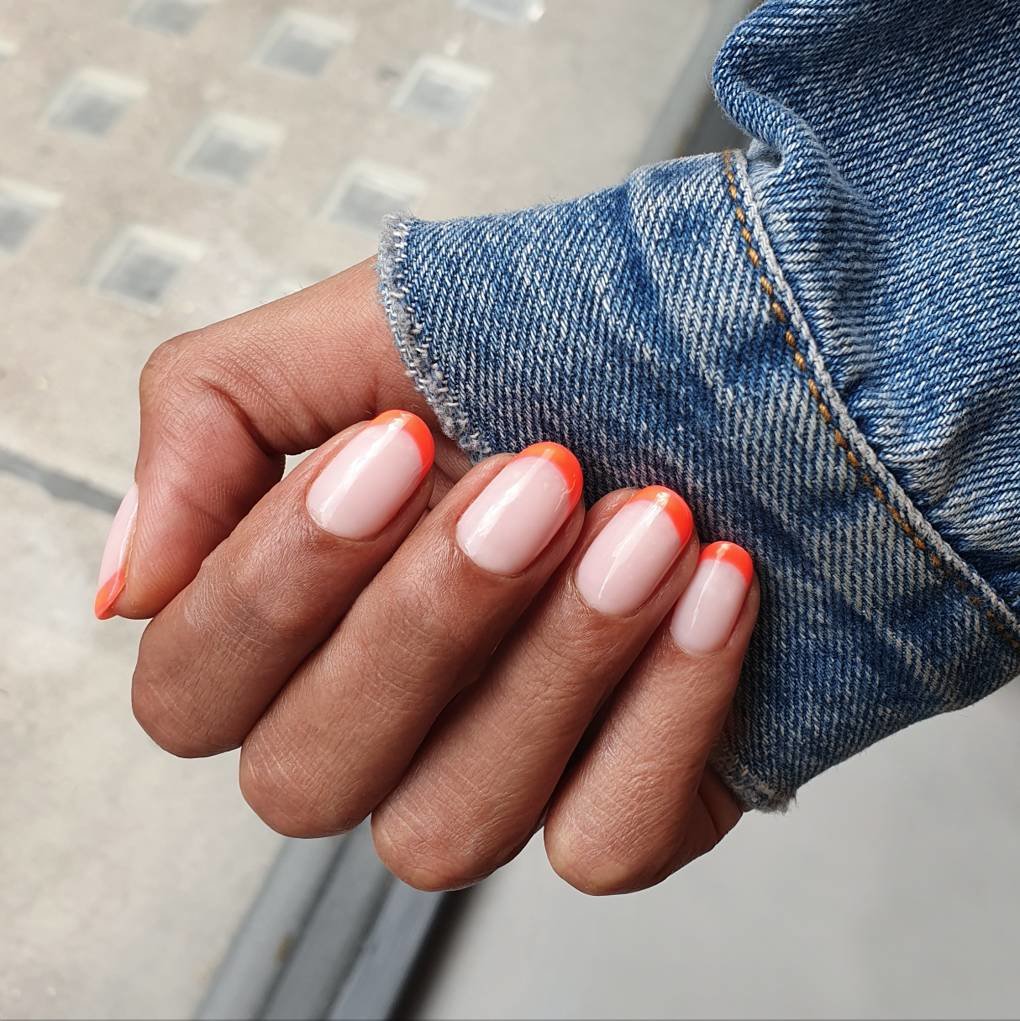 For January we've got some upbeat neon orange French tips to see off the blues. It's fun and fresh with a very cheery twist on a classic.


DECEMBER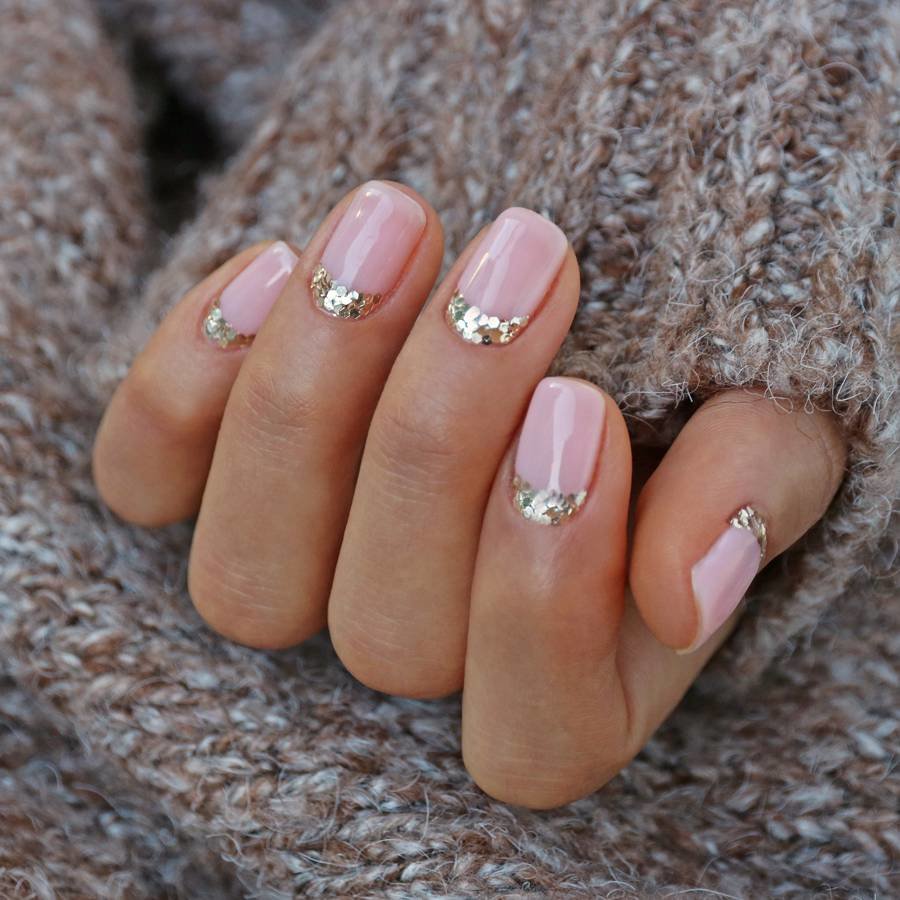 December's design features twinkly tinsel cuticles pared with a minimal natural base, for a subtle but pretty nod to Christmas.


NOVEMBER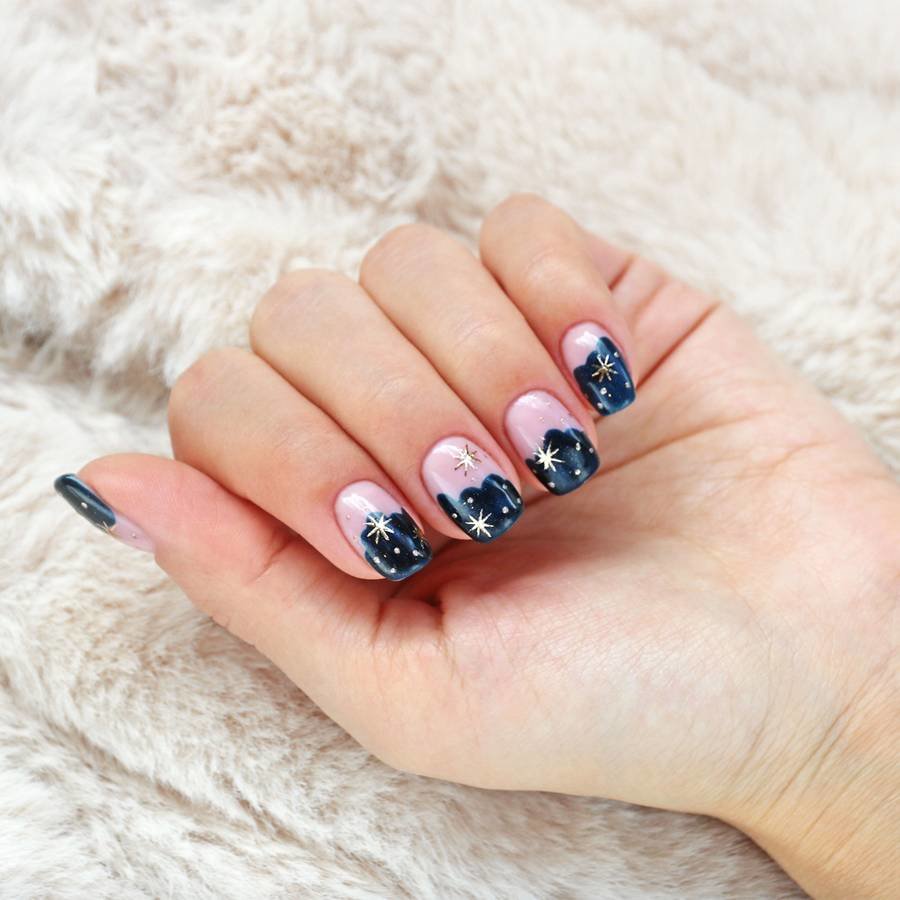 For November we've got a navy night sky design lit up with twinkly stars and fireworks to launch us into winter.


OCTOBER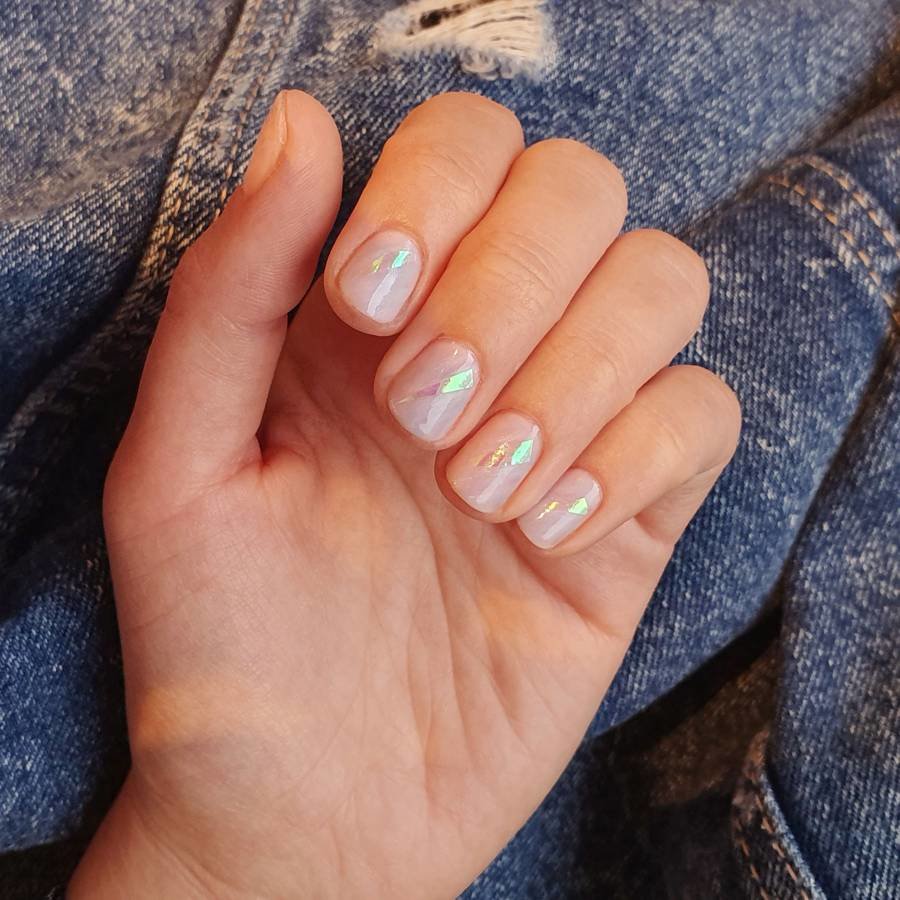 We've brought you holographic stripe nails for October. This holographic flash gives nails an edgy, interesting twist whilst still feeling subtle.


SEPTEMBER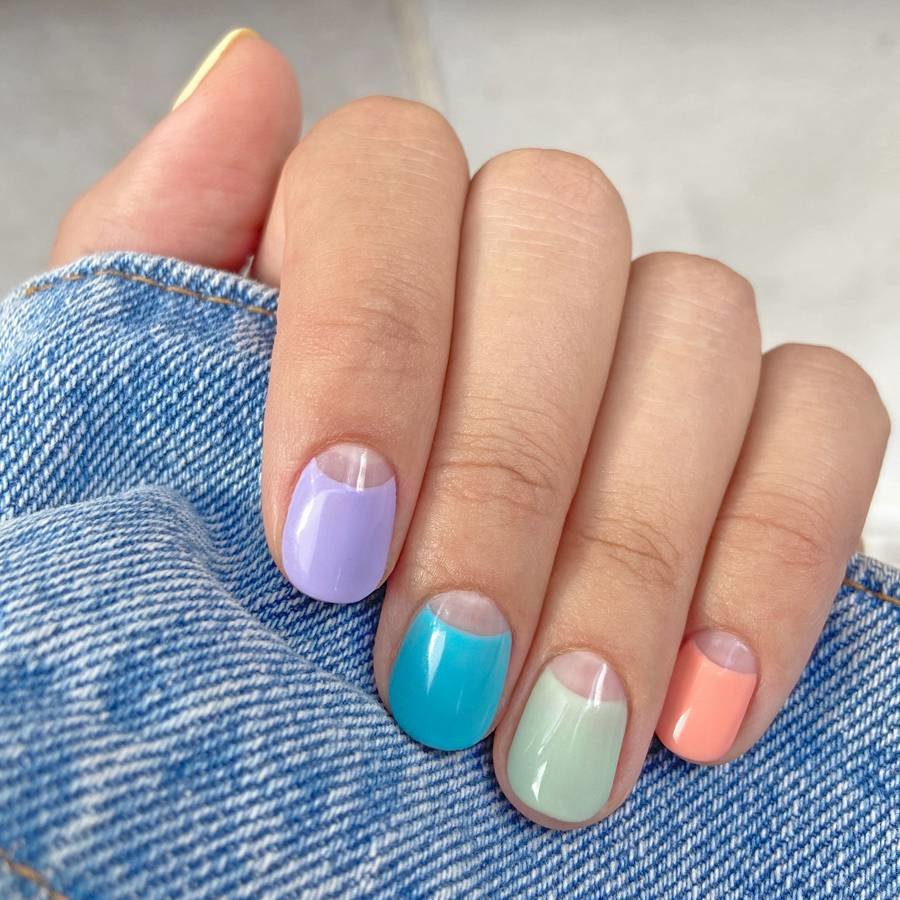 For September, we've combined two of our favourite trends: multicolour and negative space. This cool oval cut-out adds a little extra interest to a multi-tonal mani and taps into the top trend of the moment, leaving bits blank.


AUGUST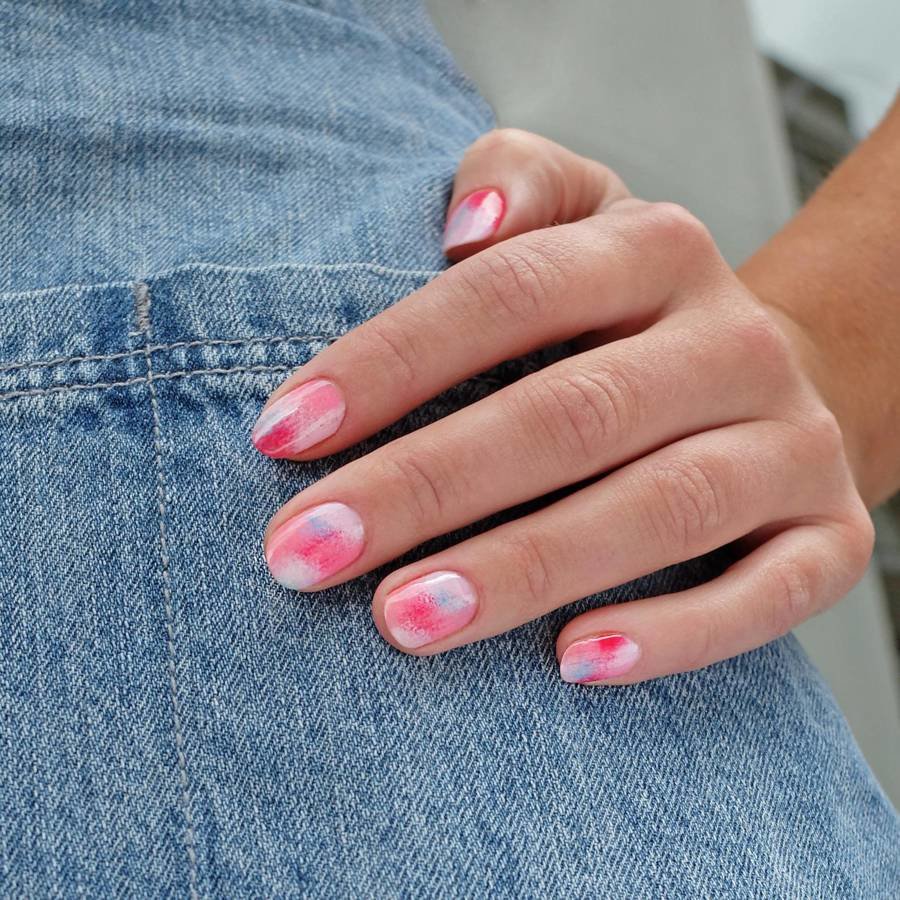 We have a dipped, painterly tie-dye design, that's casual and laid back, but still pretty and fun. Rather than the psychedelic colour scheme of the 60s, this is made modern with pastel tones and a pop of hot pink.


JULY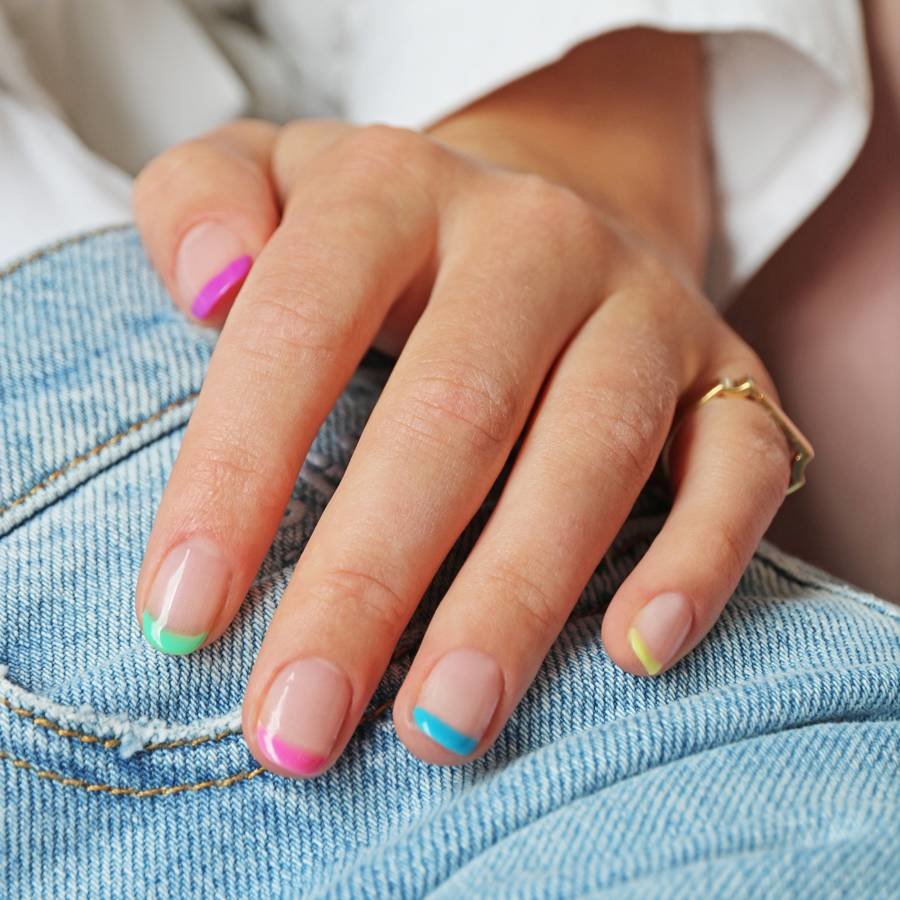 A classic with a twist, we've traded in white tips for a neon spin on things. This fluro French mani is fresh, fun and has summer written all over it.


JUNE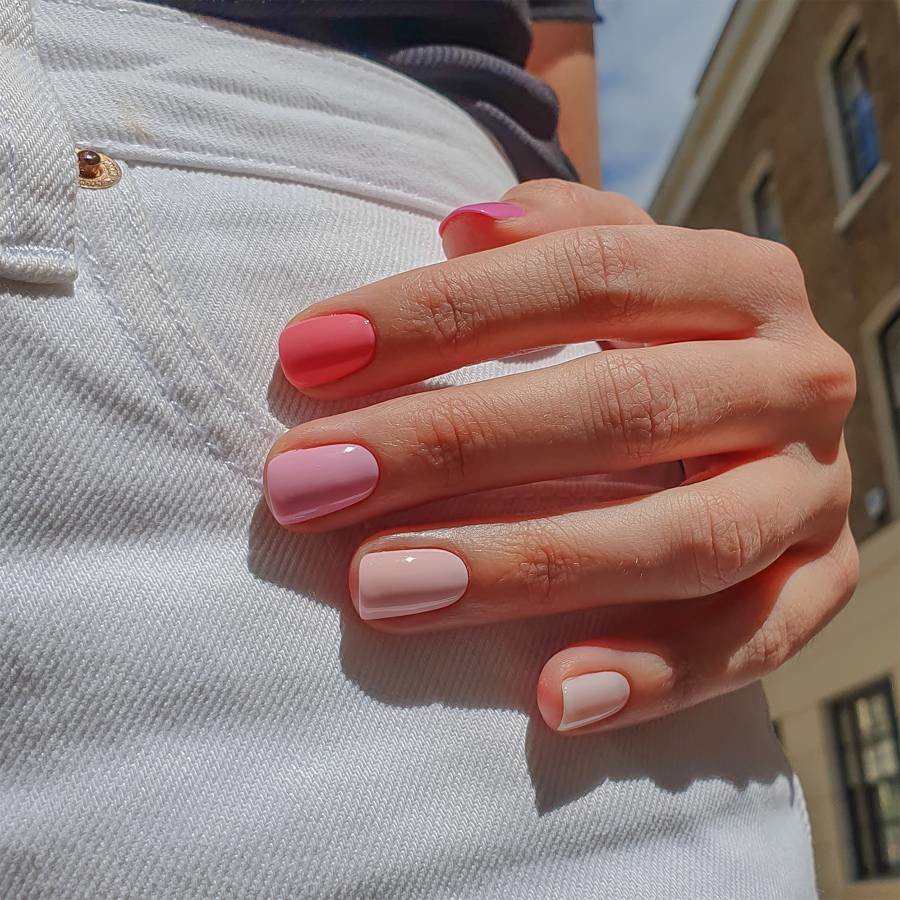 For June we have this gradient pink number in a haze of blush, rose, coral and strawberry pink. Not only is it pretty, but it's easy to recreate at home.


MAY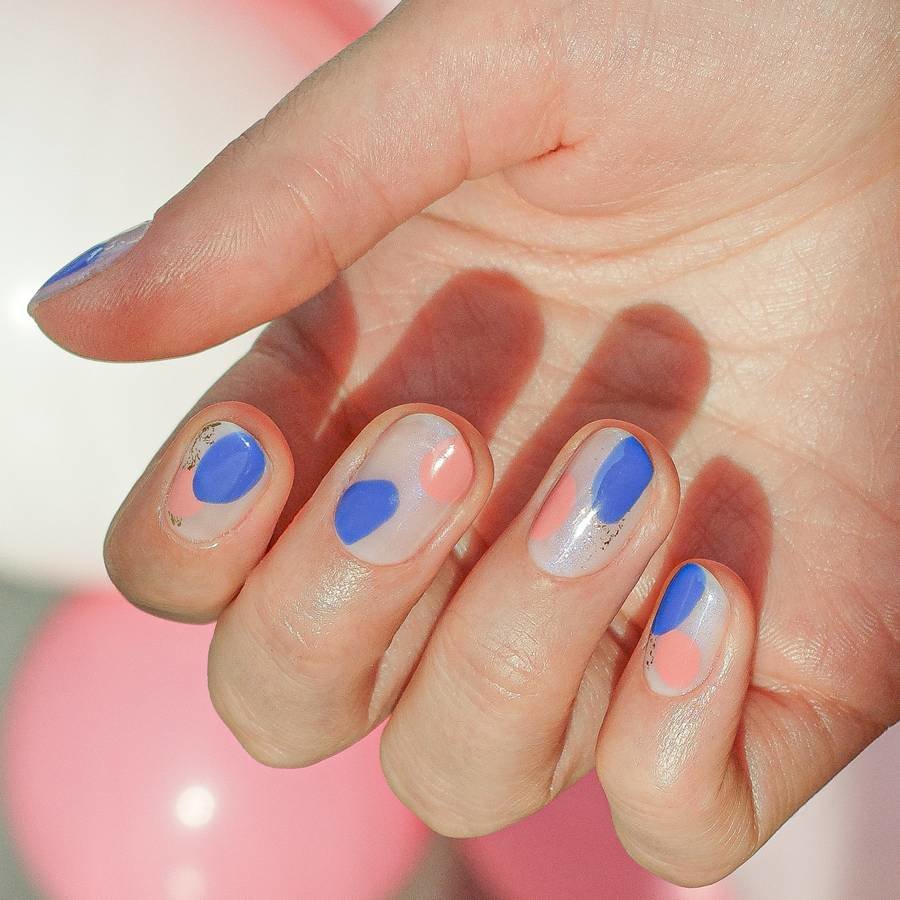 These cheery colour splash nails bring the sunshine and are easy to do at home. Combine your two favourite colours on a neutral base, or stick to our sunny peach and bright blue.


APRIL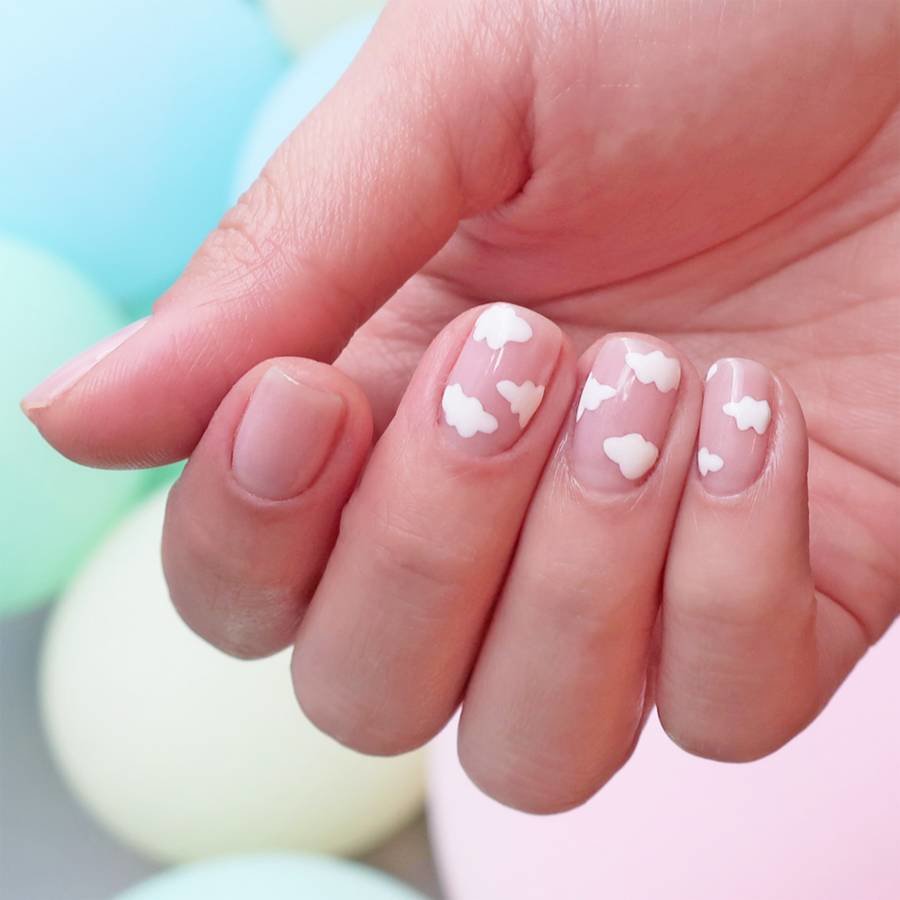 For April we have a dreamy, natural design with big fluffy white clouds, set against a neutral nail base. Perfect for spring and bank holiday weekends.


MARCH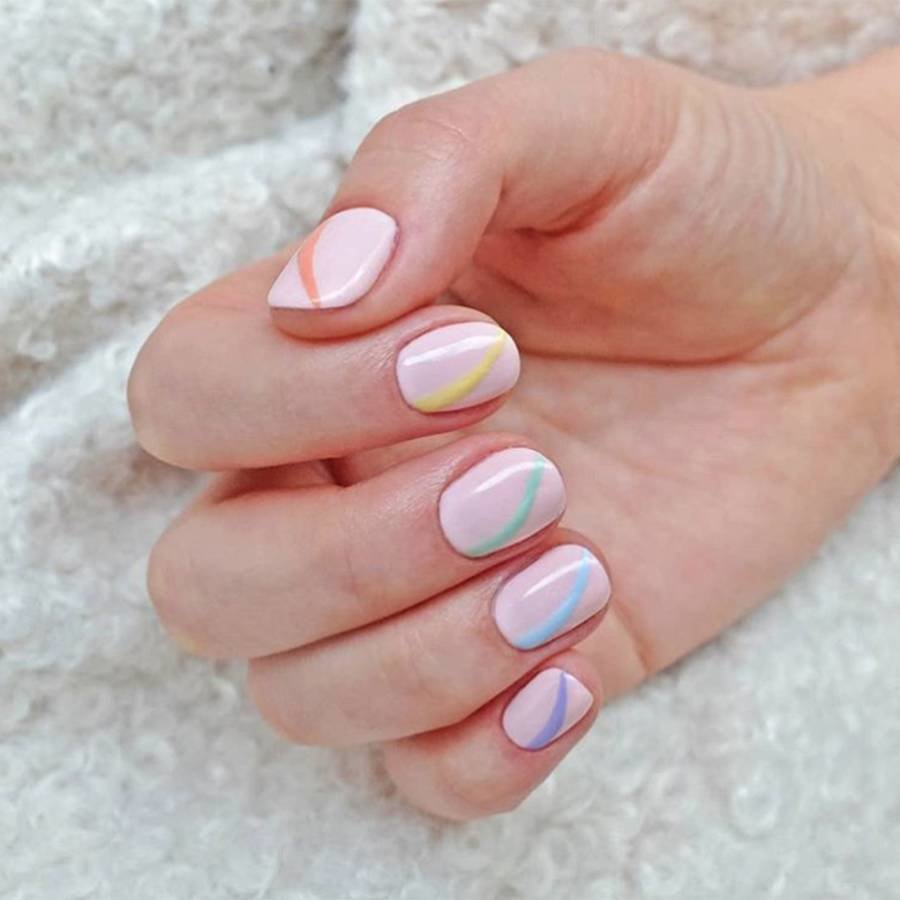 For our first rodeo, we went for a pastel pink base with rainbow brush strokes – it's minimal but it's peppy.