While Azzedine Alaïa was making fashion history with his sculptural designs, Peter Lindbergh was creating a parallel art form, portraying women and style in his striking photographs. The work of these two exceptional talents comes together in a new exhibition, Azzedine Alaïa, Peter Lindbergh, which just opened at Paris' Fondation Azzedine Alaïa. These creative figures share an indivisible spirit, dedicated to exploring fashion and the female form as artful expressions of beauty.

The exhibition, which was inspired by the institution's photography collection, discovers the designer and photographer's long-standing connection. "Azzedine [Alaïa] worked very closely with Peter [Lindbergh] from 1983 for the remainder of his life. In many ways, you can see that the photos mirror the clothes shown in them," Fondation Azzedine Alaïa President Carla Sozzani tells L'OFFICIEL. "When you look at the images, you have no idea when the pictures were taken-they could be from the '80s or even today-because the clothing and the photographs are all incredibly timeless."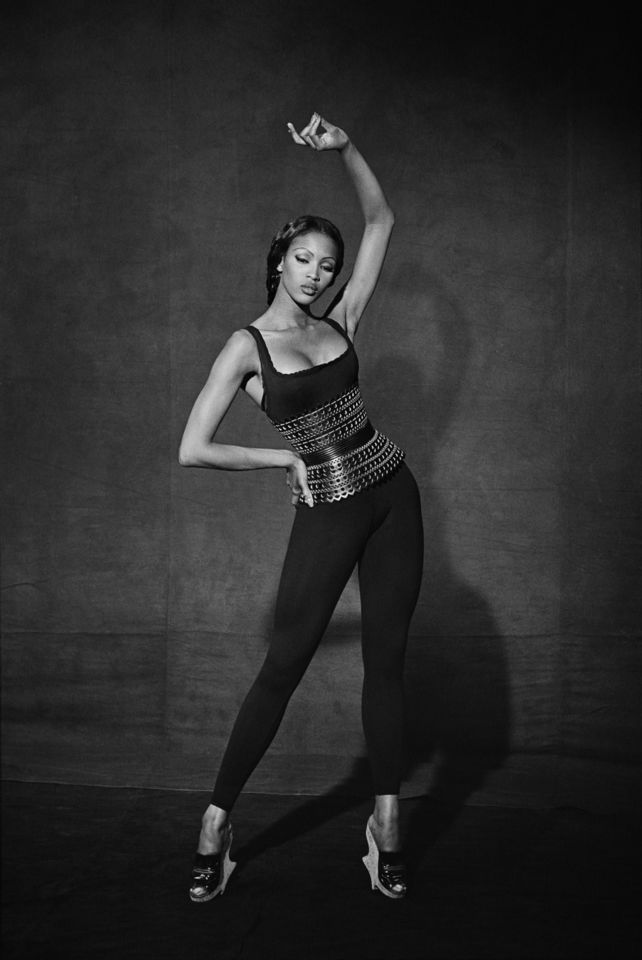 Naomi Campbell, Paris, 1992 © Peter Lindbergh. Courtesy Peter Lindbergh Foundation, Paris.

Designed by curators Olivier Saillard and Benjamin Lindbergh, the showcase discovers the reflections between Alaïa and Lindbergh. For both, black provided a central color theme with endless possibilities. The designer's garments come to life in the silver print and black and white images, such as a portrait of mutual friend and muse, model Naomi Campbell. Landmark singer Tina Turner is also pictured with Alaïa, who designed costumes for her and many industry performers, including Beyoncé, Rihanna, and Lady Gaga.

Abstract scenes also take shape in the creators' work at the exhibition. Situated somewhere between editorial fashion stories and dreamlike vignettes, these moments unfold in the streets of Paris or among windswept beach scenes. The documentary Great Photographers/Peter Lindbergh is screened to provide behind-the-scenes insight into a historic story shot in Le Touquet in 1986.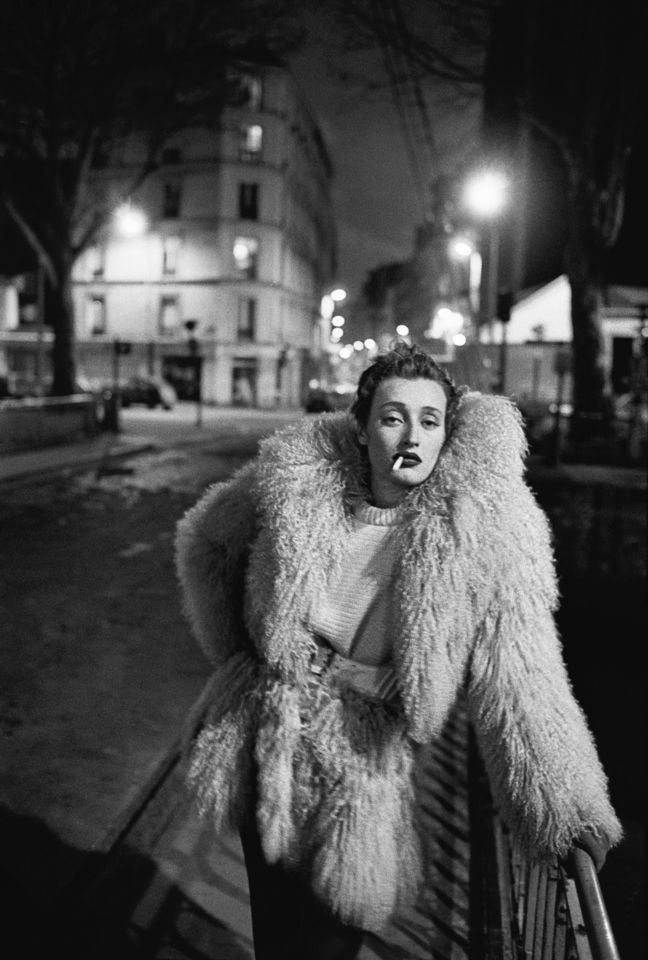 Marie-Sophie Wilson, Paris, 1988 © Peter Lindbergh. Courtesy Peter Lindbergh Foundation, Paris.

Though Alaïa and Lindbergh came from different backgrounds, both of their approaches were strongly tied to childhood memories. Tunisian-born Alaïa (1935-2017) studied sculpture at Tunis' Beaux-Arts. The couturier oft recalled the white chalk façades of his youth, reflecting shadow and light, in his designs. While German-born Lindbergh (1944-2019) trained at the Krefeld School of Applied Arts. His work was informed by his upbringing in the industrial city of Duisburg, as well as the Dutch beaches that he enjoyed visiting.

Later, the creators' pursuits became more parallel. Alaïa and Lindbergh each moved to Paris to pursue their careers and ultimately, made great names for themselves in fashion. Alaïa's signature figure-clinging looks became highly sought-after among celebrities and public figures with Victoria Beckham and Michelle Obama regularly appearing in his designs. Lindbergh-the first photographer to include narratives in his fashion series-bolstered his notoriety from Stern magazine to photograph the major models of the '80s and '90s, memorably capturing Linda Evangelista, Naomi Campbell, Tatjana Patitz, Cindy Crawford, and Christy Turlington together at the start of the '90s supermodel era.




Tatjana Patitz & Linda Spierings, Le Touquet, 1986 © Peter Lindbergh. Courtesy Peter Lindbergh Foundation, Paris.

Ascending together, Alaïa and Lindbergh frequently collaborated to create honest, breathtaking images—and to reveal the true character of the women within the photographs. "There is such an evident connection between Azzedine and Peter, both as close friends and also creatively. Both came to Paris as foreigners with humble beginnings and worked hard to build their careers," explains Sozzani. "Their successes came at same time in the early '80s and their lives are inspirational stories of great will, integrity, and achievement. Both loved and respected women wholly, especially natural beauty and intelligence, which you can see in all their work."

Throughout the exhibition, the harmony between Alaïa and Lindbergh consistently reveals itself. "What strikes me most is that each has a strong, singular vision and identity," shares Sozzani. "They followed their own work and intuition, which then came together and was very complementary in their collaborations." Most of all, it is the evocative, poignant images themselves that illustrate the artistic unity between their creators.

Azzedine Alaia, Peter Lindbergh will be on view through November 14th, 2021 at Fondation Azzedine Alaïa in Paris, France.