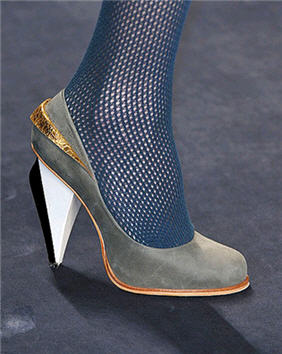 Photo: Imaxtree
Tia Cibani at Ports 1961 designed one of the most stunning footwear collections this season. Fortunately, she attached that two-tone angular heel to several styles, including a crisscross platform sandal and tall boots in both leather and suede.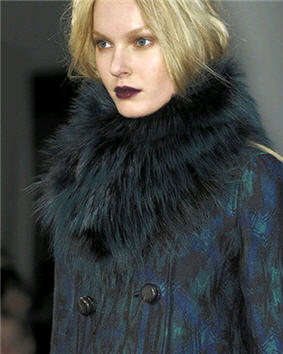 Photo: Imaxtree
Fur was everywhere this season but most especially adorning the neckline. Coats were trimmed with it, and there were countless versions of what Proenza Schouler perfected here with this snug, teal tinted black neck warmer.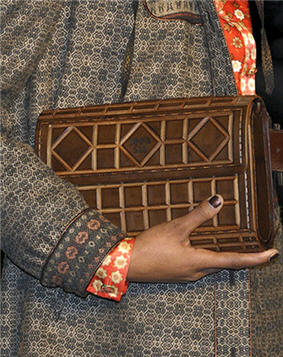 Photo: Imaxtree
Anna Sui pleased her loyal following with lots of washed-out color, lots of print on print, an appearance by Agyness, and a trove of unique accessories. One of the most memorable: this bamboo-style "carved" clutch.