It's been an emotional year-and Ugg wants to embrace that with its latest Feel _campaign. Featuring Susanne Bartsch, the New York City-based nightlife icon, fashion daredevil, and activist epitomizes how fashion is a form of expression.

Lensed at her equally vibrant home in the historic Hotel Chelsea, Bartsch pairs the Classic Mini boot and Coquette slipper with her extravagant wardrobe. The campaign also stars NBA star Kareem Abdul-Jabbar, who shares Bartsch's commitment to uplifting underrepresented communities. Whether relaxing off the court or preparing for a night out, it's all about being comfortable in your own skin.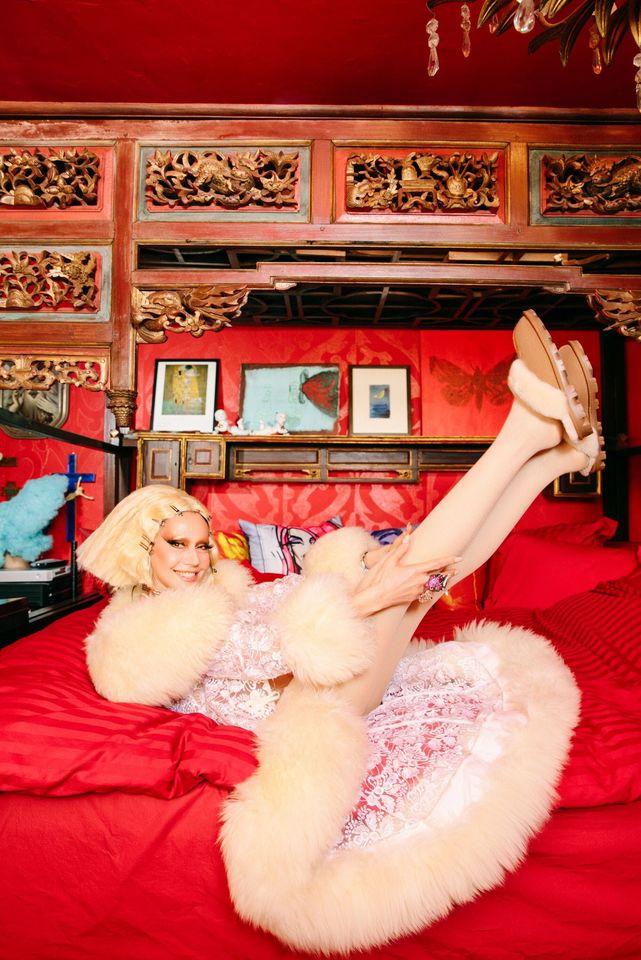 Since the 1980s, Bartsch has been known for hosting extravagant parties where all are welcome to embrace their creativity and individuality. Pairing her passion for event production with activism, Bartsch's famous Love Ball in the late '80s raised awareness and money to fight AIDS, a cause that directly affected her community. She's hosted two other iterations of the party since, and continued using her provocative platform for good.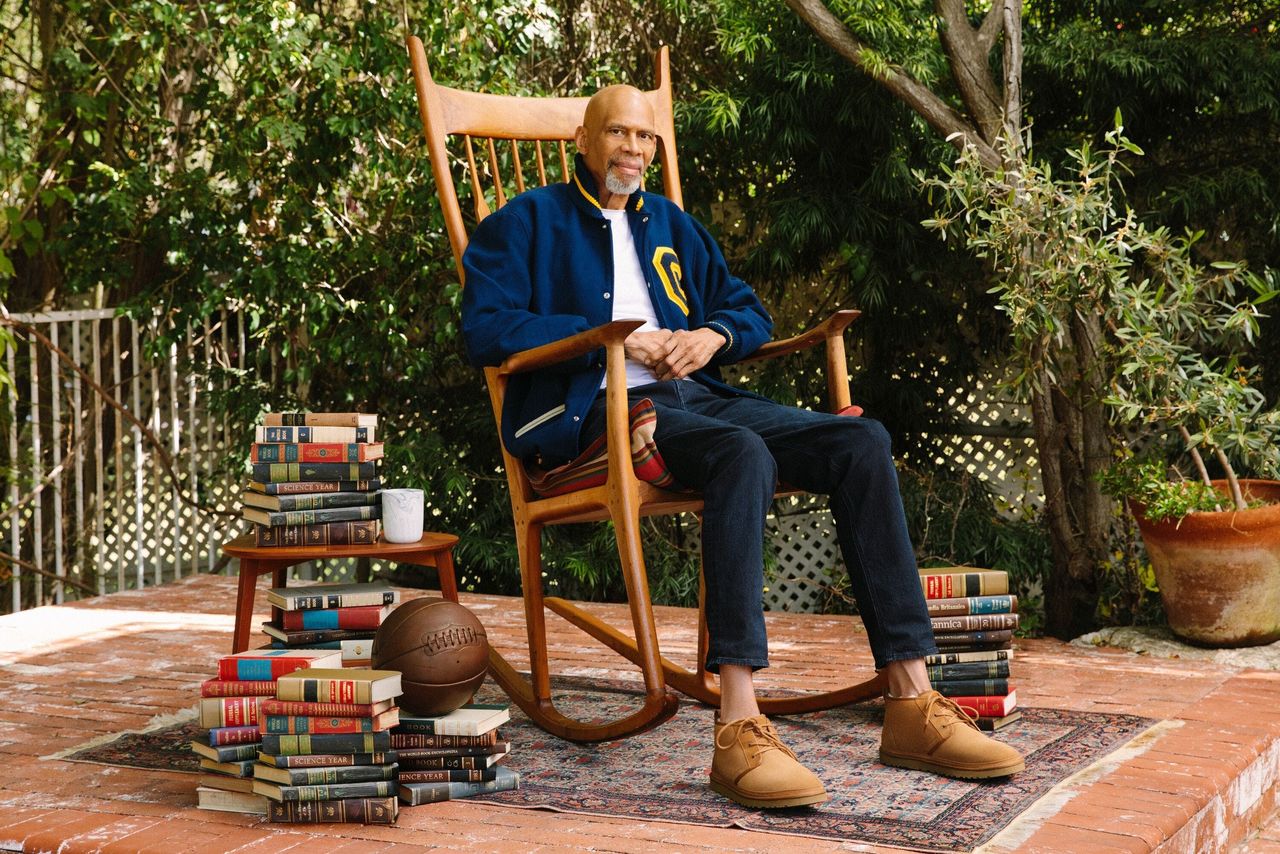 This year, she brought back her weekly party, uniting her avant-garde community after a year of making do with Zoom events. During New York Fashion Week, Ugg teamed up with Bartschland, the nightlife star's cabaret-style show, for a blowout of performance, fashion, and celebration attended by Tommy Dorfman, Aquaria, Debby Ryan, and more.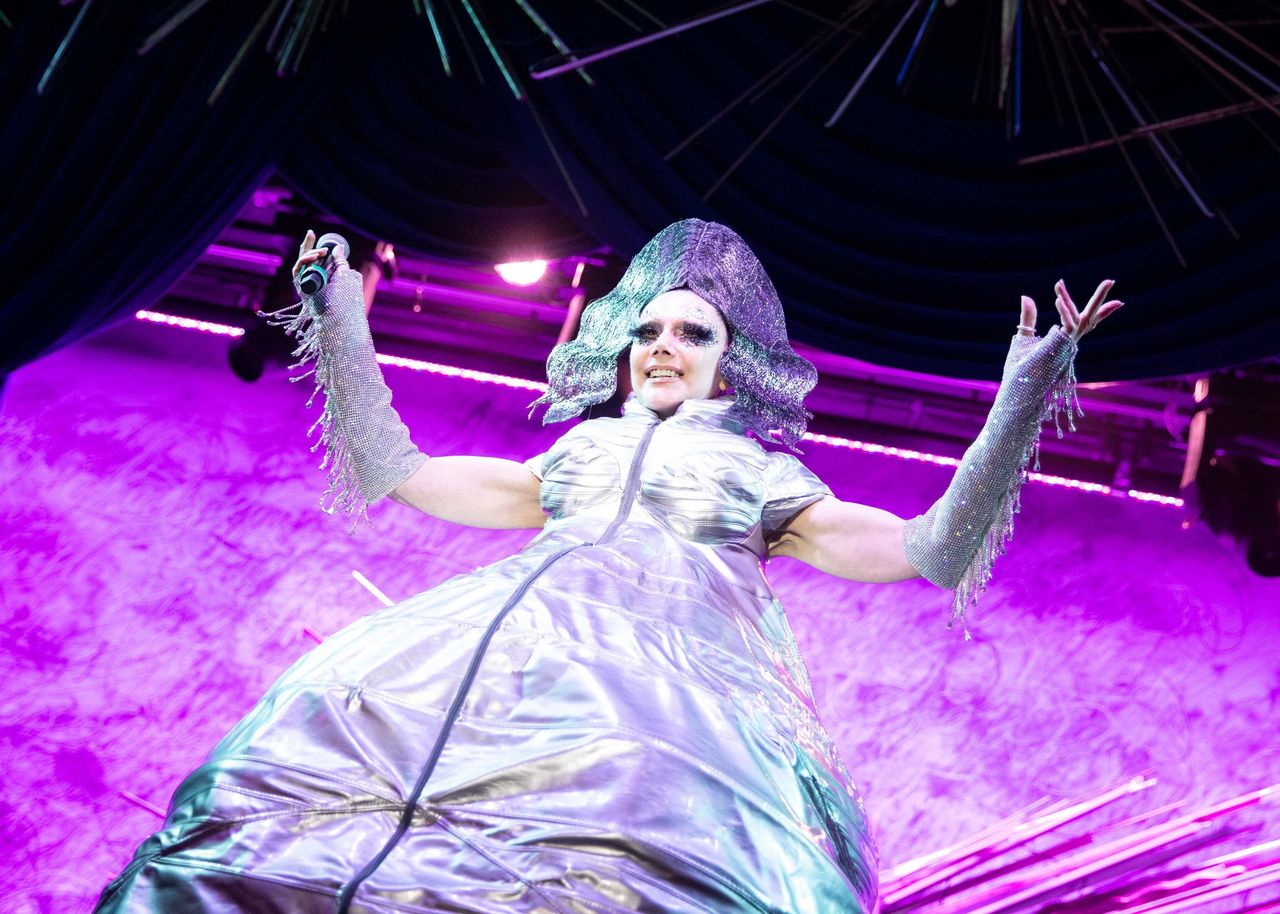 Bartsch on stage at the Ugg x Bartschland show. Photo: BFA / Hagop Kalaidjian.

"What I love about this campaign, Ugg took this a step further by having me create a live event so you could also live and feel Bartsch," the impresario says. Here, Bartsch shares more about her deep connection to nightlife and fashion, and when she feels her best.

L'OFFICIEL: How has the fashion community made an impact on you?

SUSANNE BARTSCH: Fashion is an incredible tool. I'm grateful that the fashion world embraces me, as much as I embrace them. I especially love the underground design community…Being 'seen' by the fashion community can be difficult sometimes, and I am grateful that they see me as a sort of inspiration. Designers are curious to see how I would style something and wear it. I tend to be the 'show piece girl'….I'm wacky with my style, what can I say? Designers trust me enough to be that grand finale showpiece. Whenever I get something from a designer, I am able to just wear it, and wear it my own way, giving it my own twist and eclectic touches, rather than wearing it how they 'picture' it-I feel we both inspire each other, really. I love that I get to be the creative tester for the creative, the one where they can experiment with the 'not-for-sale' pieces of their collection. I find it cool that they trust me enough to have fun with it and try fashion in ways that is unconventional…and it tends to just work and that hopefully inspires other people, too.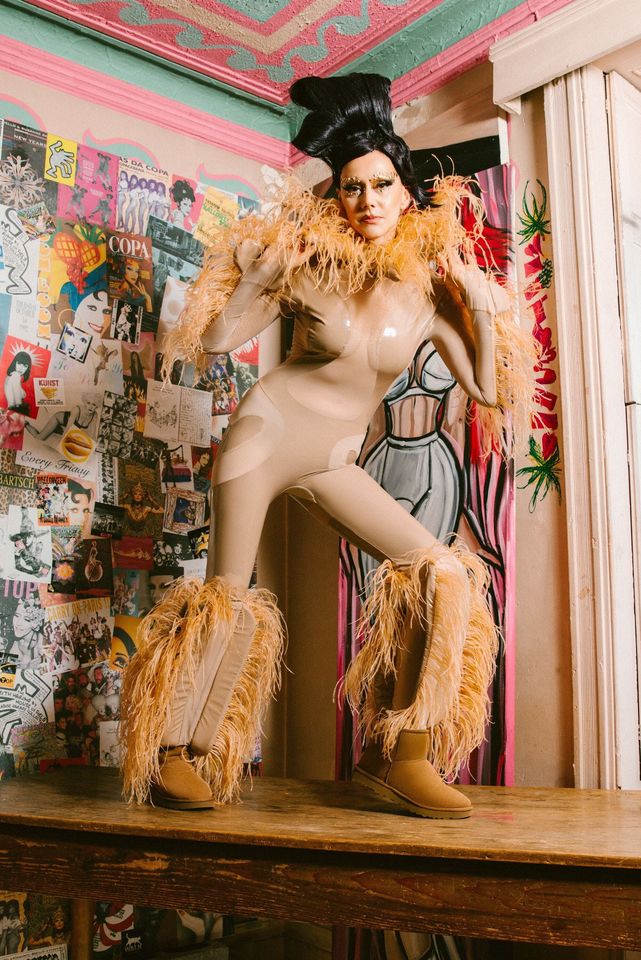 L'O: How are you carrying on the legacy of the Love Ball today?

SB: By constantly doing more work, as there is still work that needs to be done to fight this. B.C. (Before COVID) I did a third Love Ball here in NYC with the CFDA, and we raised $800,000+. Recently, I've been doing a lot of fundraising events as well, particularly during this crazy Zoom era of events I'm living in. I've done a lot of gala and fundraising events with The Ali Forney Center, which has been very successful, and just fulfilling, to be honest. I try to be an activist as much as I can with my work by continuing to create and help in any way I can. There is never enough work to do for this-so all I can do is just keep doing.


L'O: Since this campaign is all about feeling, how do you hope people feel when they attend your parties?

SB: I hope that people feel inspired, that they feel accepted, appreciated, and can belong to something. I hope they can feel authenticity, my energy around how much I care-my appreciation for them coming to my events, and not just simply showing up, but arriving! When people attend my events with so much expression and creativity that it brings them joy and a feeling of acceptance, that is something that money can never buy! I hope they feel that they can be whoever they want to be, and I feel so blessed that I am able to provide that space for them.

L'O: When do you feel your best?

SB: I feel best when I have an idea within me and make it come to life. When I see people coming to a creation of mine, from my head, and that they enjoy and love and have fun, and give that energy back as well; having people truly enjoying being in a space and provide a platform where they feel so comfortable to push their boundaries of expression and creativity is beyond words. If I can enable people to bring that part of themselves to life where they are able to create something that is truly unique and energetic to them, that is when I feel my best. When people are excited and enjoying what I create for them, that is something you can't buy-ever.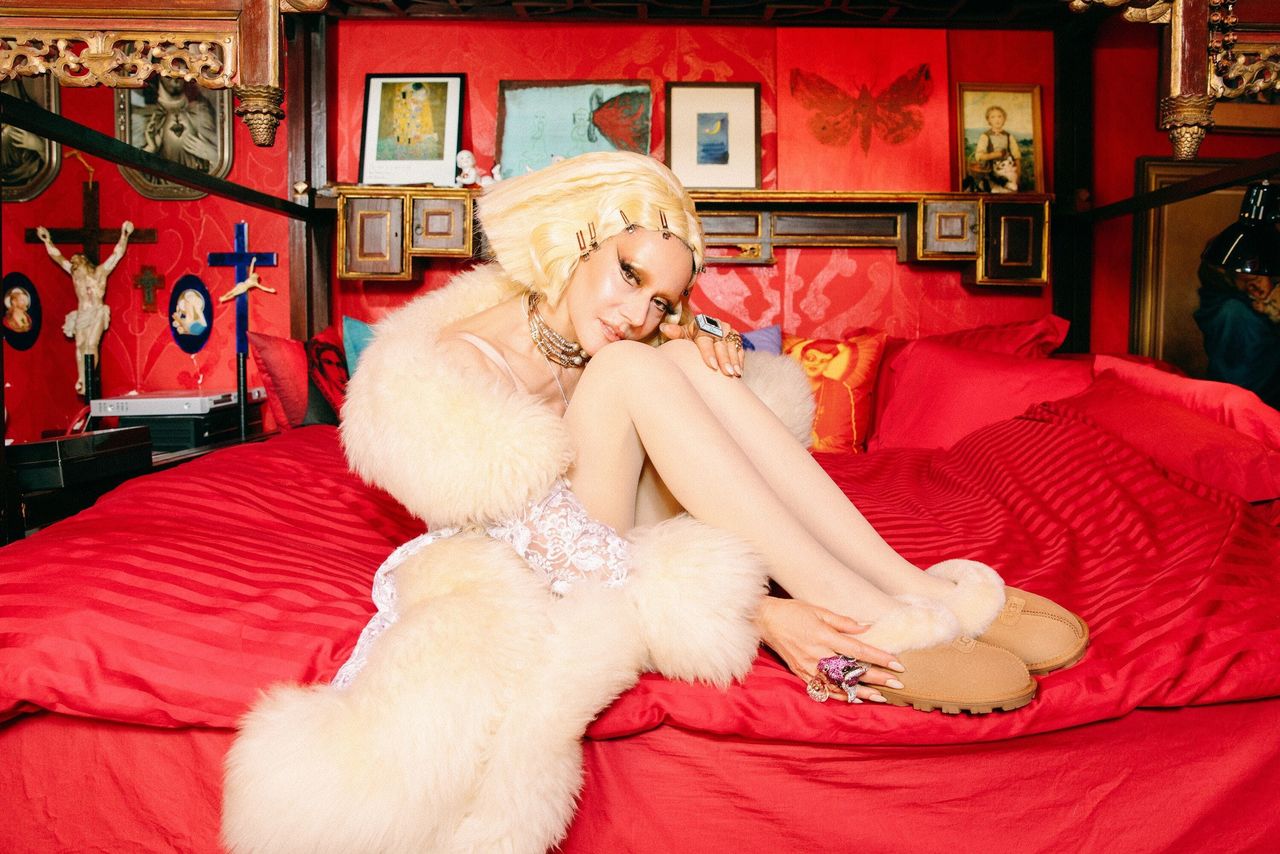 L'O: Tell us about your partnership with Ugg. What was it like shooting the campaign in your own home? How do you incorporate the brand into your own style?

SB: This is a great partnership-they want me to be who I am. They like that I wear many hats. They embrace my eclectic self without boundaries or questioning my instincts. When they came to my home, it just made total sense, because they didn't want staging, they want the real thing, authenticity baby, the real me. Ugg wanted to see where I live, and what I have around me. The entire process was so supportive, organic, and it pushed me to just be me-I loved that. I've always liked Ugg, so it was a blessing to be able to represent Ugg. From the airplane to the ballgown to the bedroom, on to the next event, I've always liked Ugg because they seamlessly mix with any style your rocking and are Iconic.