You probably know Robert Downey Jr best for his role as Iron Man in Marvel's Avengers franchise and the films of the same name or in Guy Ritchie's string of Sherlock Holmes movies. While we love him in those roles too, we at GQ also recognise him for having one of the most interesting wardrobes on the planet.

Sure, his wardrobe hasn't always been a series of pros. In his earlier days in the 1980s he'd let his tie hang down by his knees and wear all-over check double-breasted suits. It was around 1993 that he really amped it up, taking on the sartorial prowess we expect from a style icon, thanks to a string of superbly tailored single-breasted suits (we reckon his Oscar nomination helped). But then came the 2000s and it was a downward slope of mismatched camo and gold ties (yup) and dodgy fur-lined truckers.

Today, though, whether he's storming the Avengers premiere in a pair of stomper boots or getting the fit of his beloved DBs spot on, he's doing a good job. One thing that has been consistent, as Iron Man fans will know, is his penchant for a seriously decent pair of tinted sunglasses (on and off-screen).

With an oval face shape, he can luckily wear most shapes of eyewear and pull them off. Yet here we've dived through the archives and narrowed down, in our opinion, his best spec moments.


UFC 248, 2020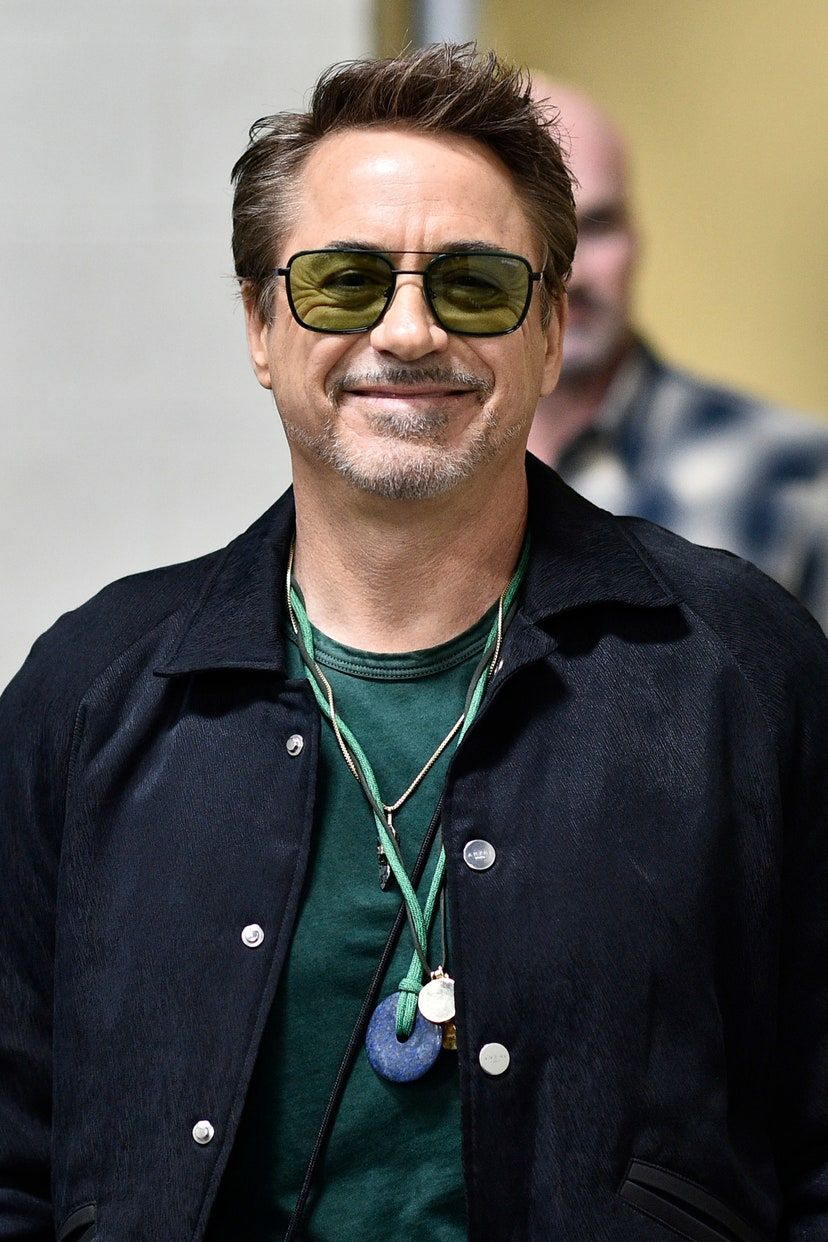 Attending the UFC 248 event in 2020, Robert Downey Jr packed a punch with his green-tinted, squared-off lenses.




Dolittle special screening, 2020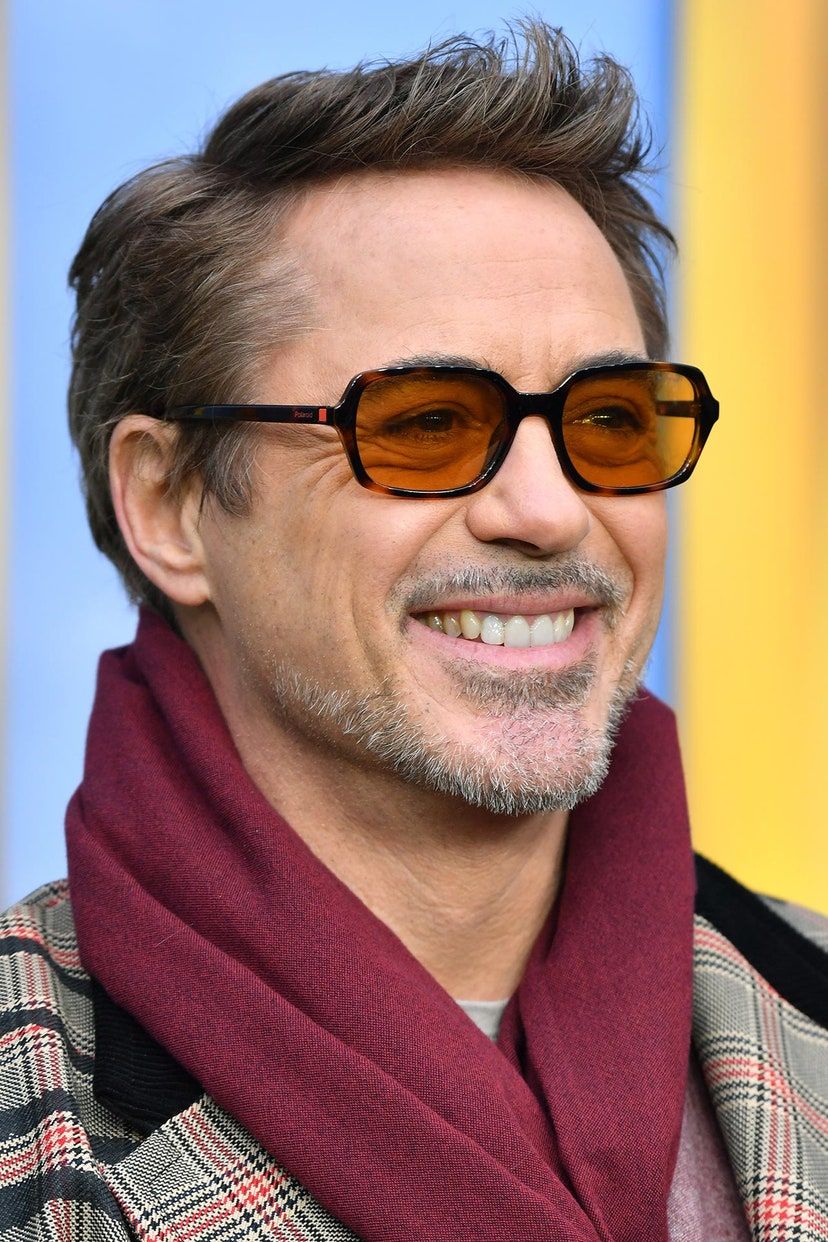 What do you wear to a screening of the film where you play a doctor who can talk to animals? A pair of tortoiseshell sunnies, of course.




Dolittle premiere, 2020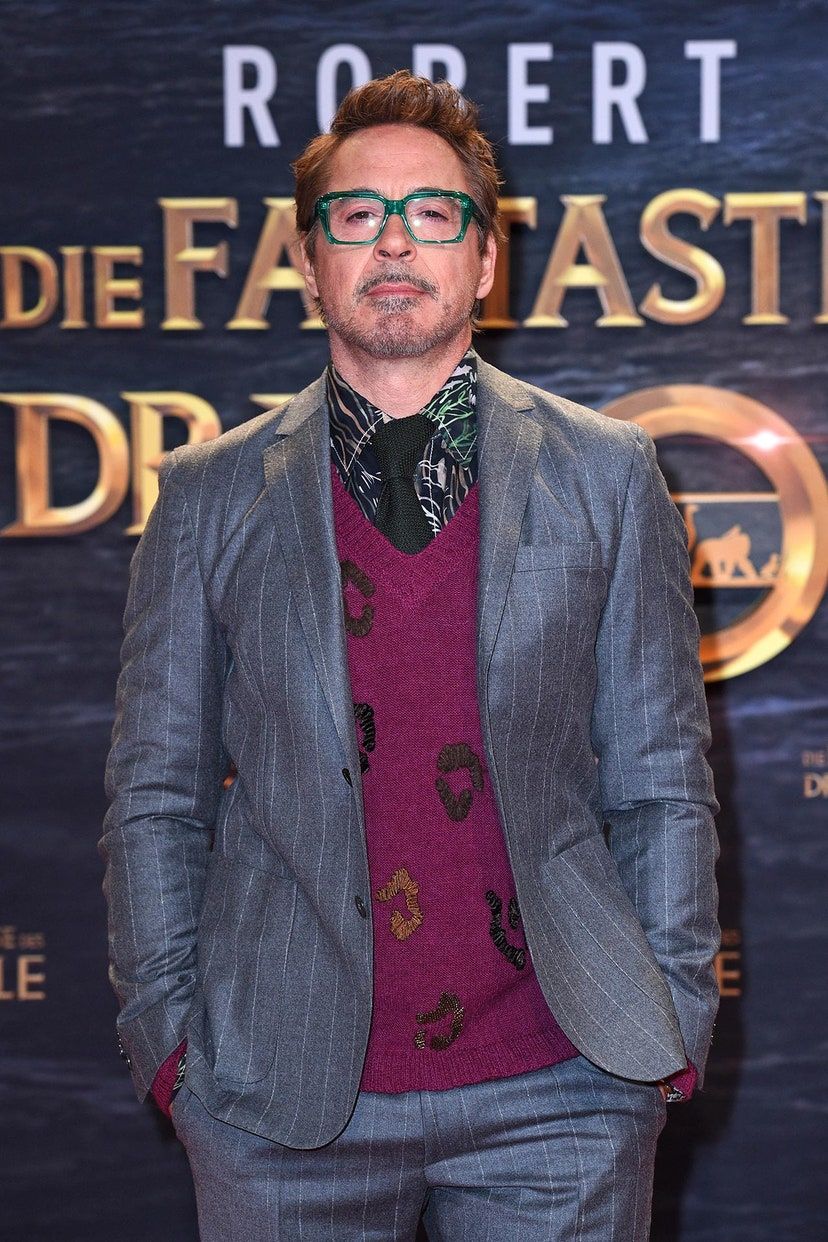 Attending the German premiere of Dolittle, Downey Jr donned a pair of emerald green sunglasses by Kirk And Kirk, which tied in subtly to the tropical detailing on his shirt. It's a stylish way of looking like the type of man who can talk to your cat.




23rd Annual Hollywood Film Awards, 2019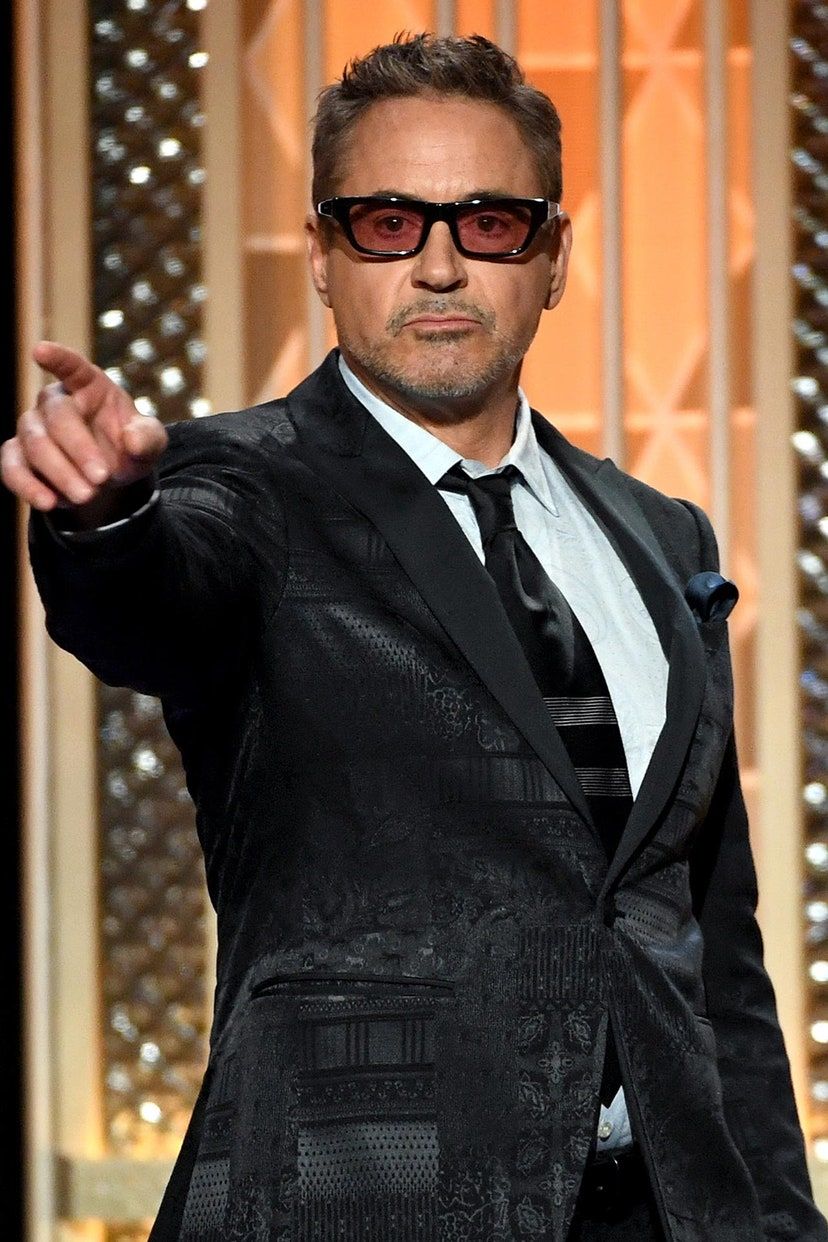 Wearing a pair of Karen Walker shades to the 23rd Annual Hollywood Film Awards, Robert Downey Jr's rigid, rectangular frames made his oval face shape appear more angular, which is never a bad thing.




Avengers: Endgame fan event, 2019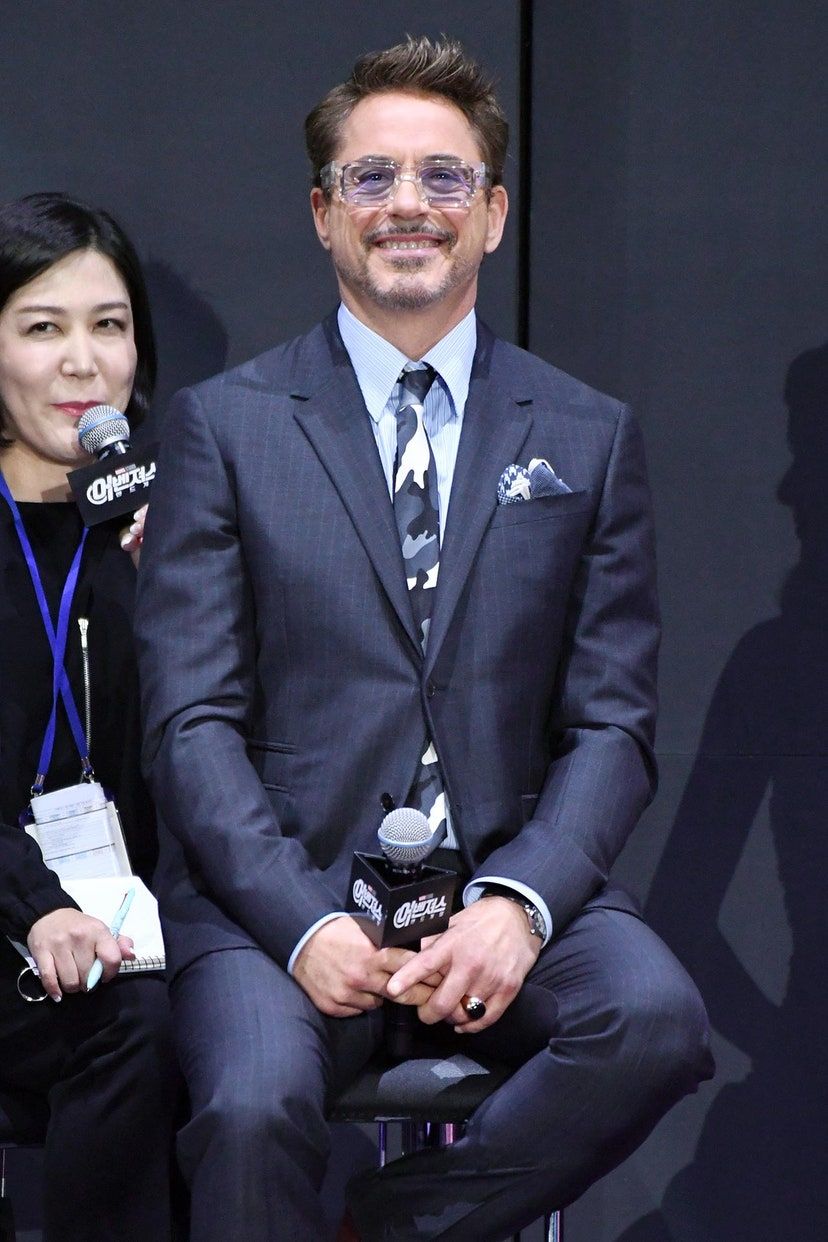 Channelling his 2000's camo mishap (only this time getting it right), Robert Downey Jr attended an Avengers: Endgame fan event and wore perhaps his best sunglasses to date. Elton John, you have (almost) been outdone.




Avengers: Endgame press conference, 2019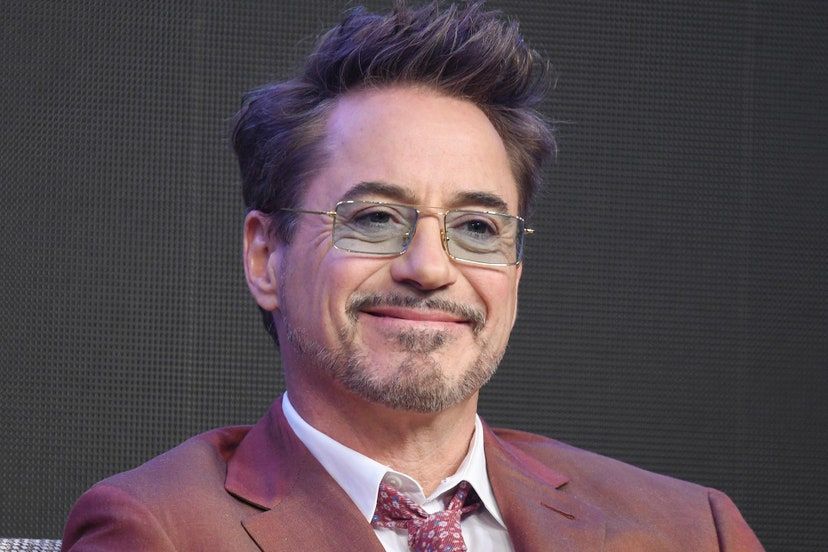 Attending a press conference for Avengers: Endgame in Seoul, Downey Jr sported a pair of more minimal sunnies – well, minimal for him anyway – with a subtle Tiffany & Co blue-hued tint. They make for a perfect contrast to his shiny, terracotta single-breasted suit.




53rd Annual Primetime Emmy Awards, 2001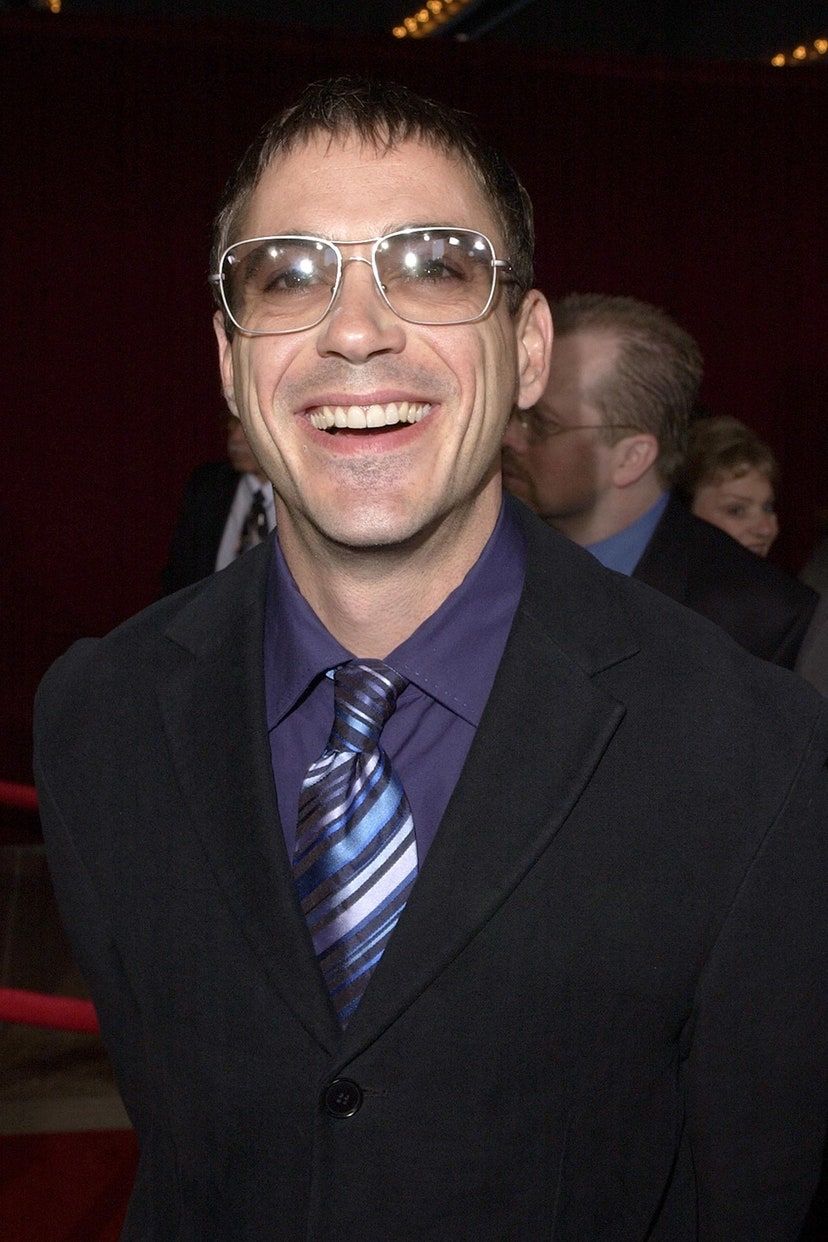 Back in 2001 there was no Billy Porter or Ezra Miller to tear up the red carpet rule book. So instead you had Robert Downey Jr stealing all the attention in a pair of big, bold sunglasses.




Black And White press event, 1998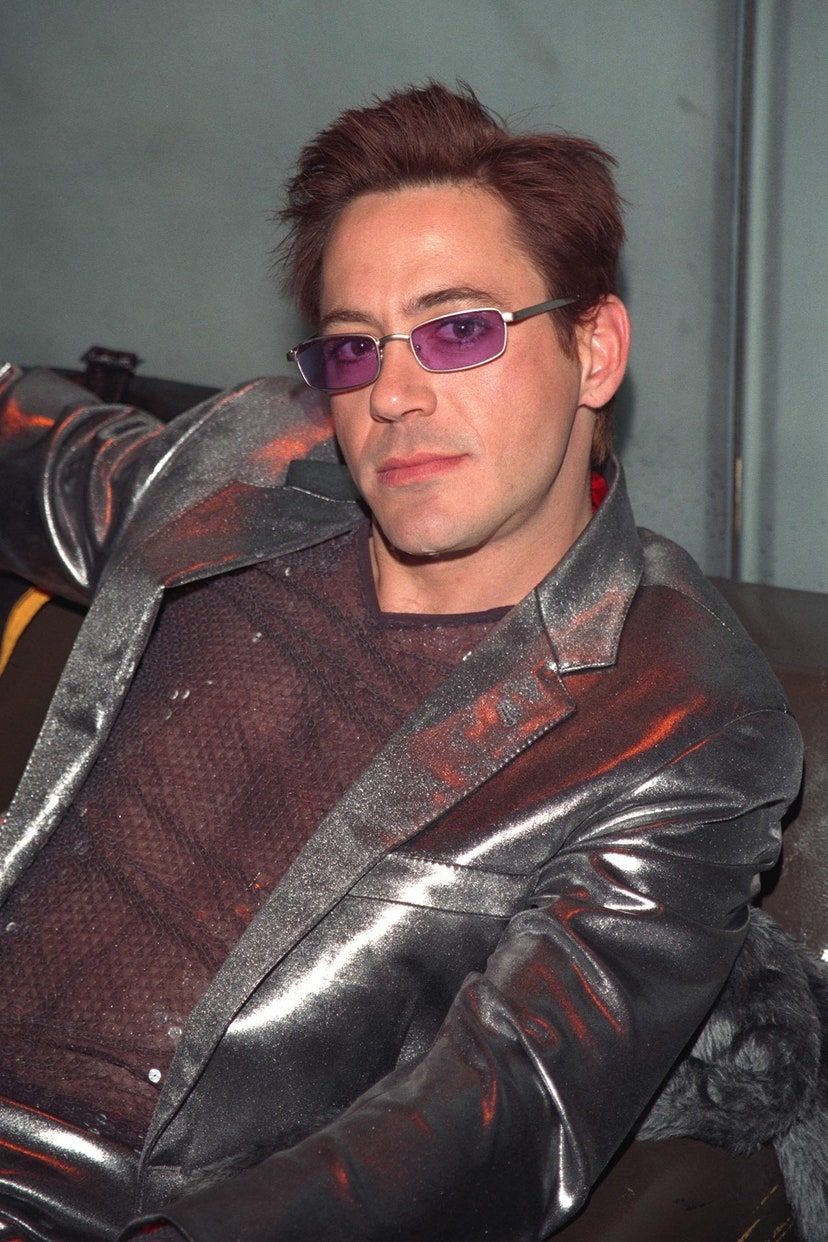 Long before Bella, Gigi and Zayn donned Matrix-style, barely there sunglasses – and a year before Keanu Reeves even did so on screen – Robert Downey Jr was doing it.




Fundraiser For Los Angeles City Council, 1988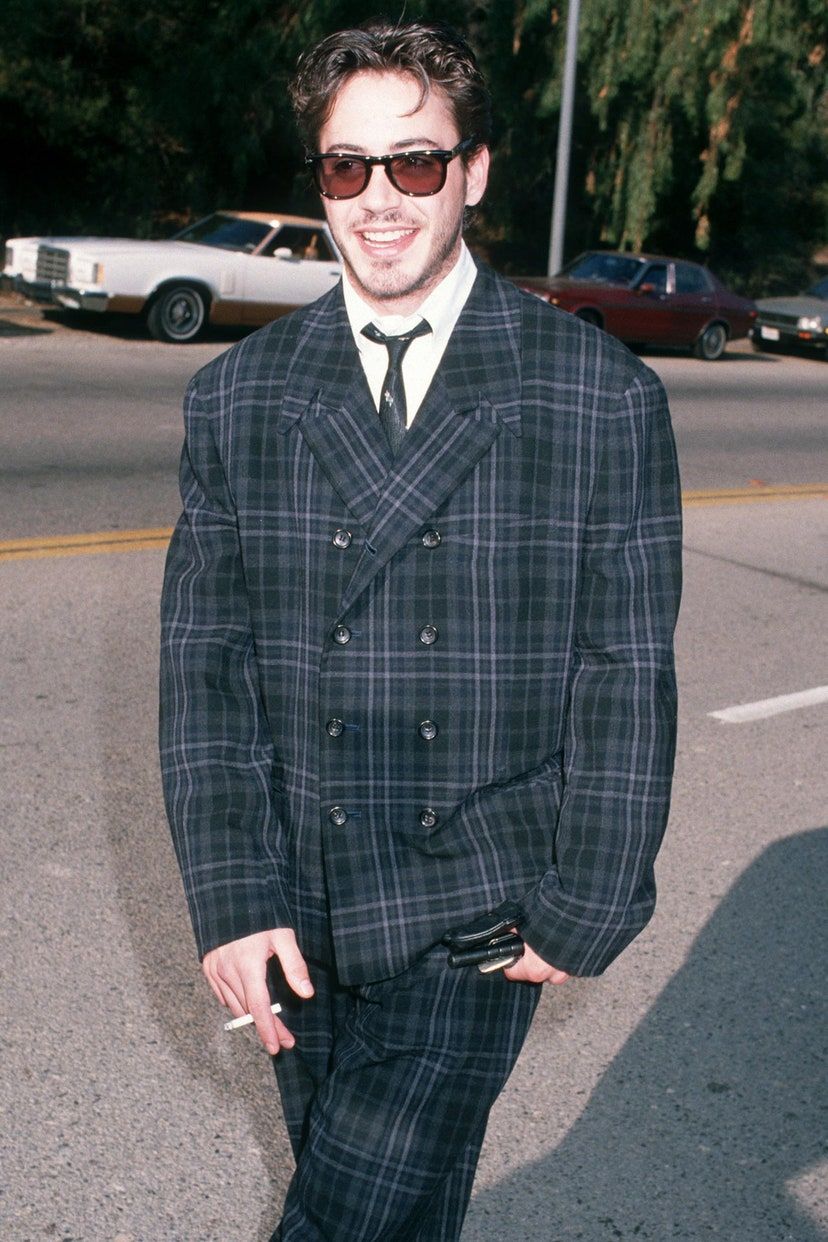 Ignore the ill-fitting suit and take note of the shades. It was those sunglasses that really marked the beginning of a long, colourful and binding relationship between Downey Jr and tinted sunglasses.