Temperatures are heating up, and with restrictions and travel bans beginning to lift, we're seeing a lot of poolside lounging on the horizon. Of course, a trip to the beach requires a new swimsuit or two, and these days we have more options than ever.

Many of the trends running through fashion as a whole, like sustainability, inclusion, and direct-to-consumer models, extends to swimwear as well. Artist and designer Juliet Johnstone, who recently launched a collection of butterfly-printed bikinis, grew up buying swimwear from stores like Victoria's Secret. "It felt like the only place you could go," Johnstone tells L'OFFICIEL. "I remember getting the catalog, going through it with a Sharpie, and circling photos of Adriana Lima wearing a teeny-tiny bikini. Then I would go to try it on, but it wouldn't look right. It was never a fun experience."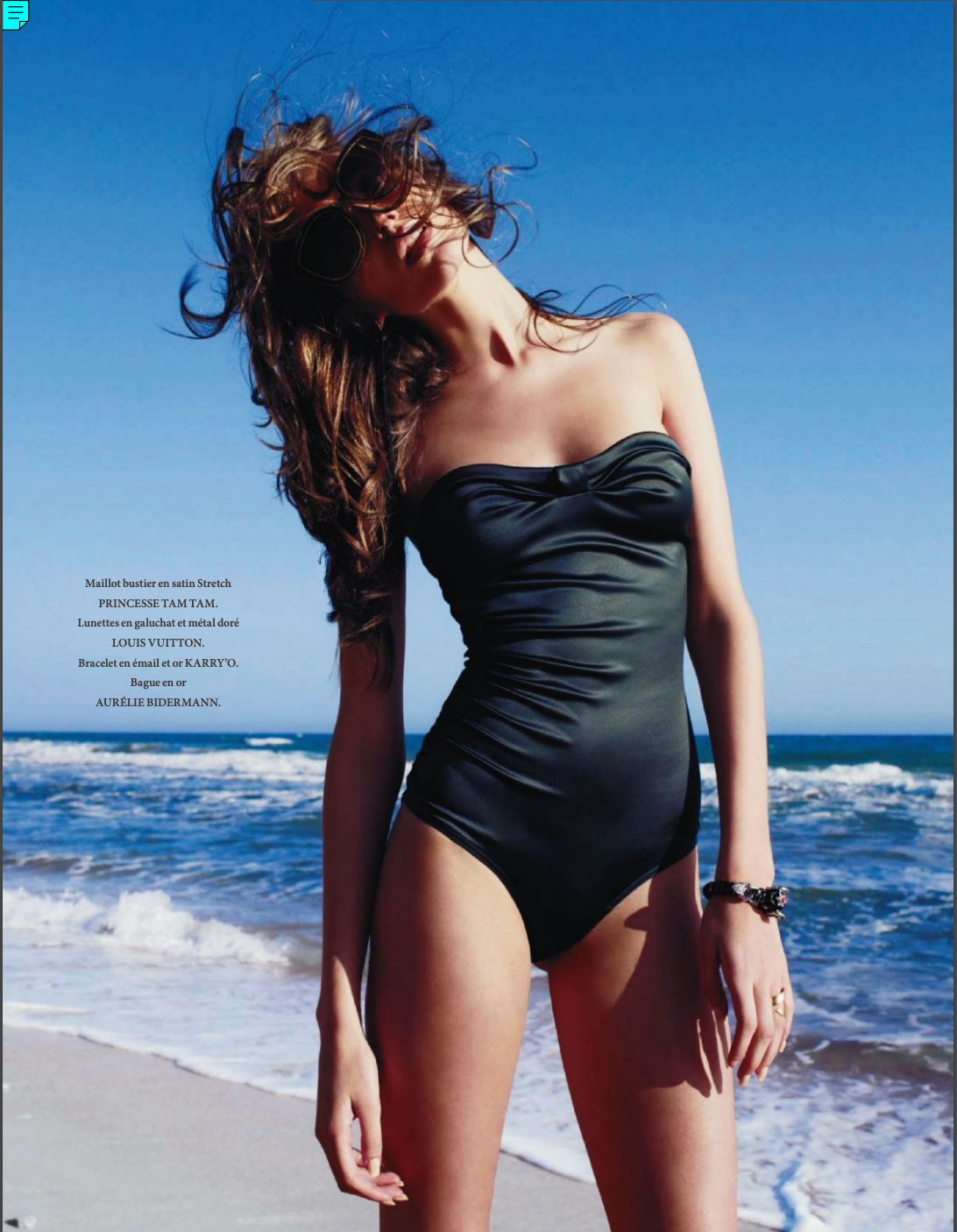 Johnstone later took matters into her own hands. After studying classic painting and graduating from Parson's with a degree in fine arts, she began painting her designs onto vintage or upcycled pants, eventually catching the eye of Bella Hadid. The extension into swimwear came naturally, and the artist-turned-designer hopes to inspire confidence via her designs. "People want to feel special, and after the year we've had people are straying away from bigger companies and being more aware of what they're buying," she says.

Sarah Landman, the CEO of swimwear label Solid & Striped, agrees. "I believe it is less about big versus small, and more about the customer wanting fresh evolved design," she tells L'OFFICIEL. Though Solid & Striped began with swimsuits, the preppy-chic brand has expanded to include ready-to-wear, activewear, and accessories. Rather than something people buy out of necessity, swimwear brands are looking to become an extension of a lifestyle. This makes it an ideal category for designers to venture into, as in Johnstone's case.




New York-based designer LaQuan Smith is also launching his own collection of swimwear at the end of May, which will be available exclusively on FWRD. "Women naturally gravitate to LaQuan Smith bodysuits and catsuits, so it felt organic to venture off into swimwear," Smith tells L'OFFICIEL.

Smith's designs are sexy, strong, and powerful, and that translates into his swimsuits. The collection of bikinis and one-pieces feature cutouts, laces, and sheer panels, and certainly require confidence from the wearer. "I want women to feel like sex on the beach while wearing LaQuan Smith swimwear," he says. "Confident, beautiful, and summer ready!"

It feels impossible to talk about swimwear without also broaching the topic of confidence and inclusion. The phrase "beach body" has been used to sell workouts and diet programs for decades, though thanks to conversations surrounding inclusivity and body diversity, this is beginning to change, and swimwear designers are taking note. "I had so many friends come by my studio to try on the different styles because I wanted people of all different sizes to fit into the bikini," says Johnstone. "Trying to figure out a shape that could be worn across multiple sizes and be supportive was important."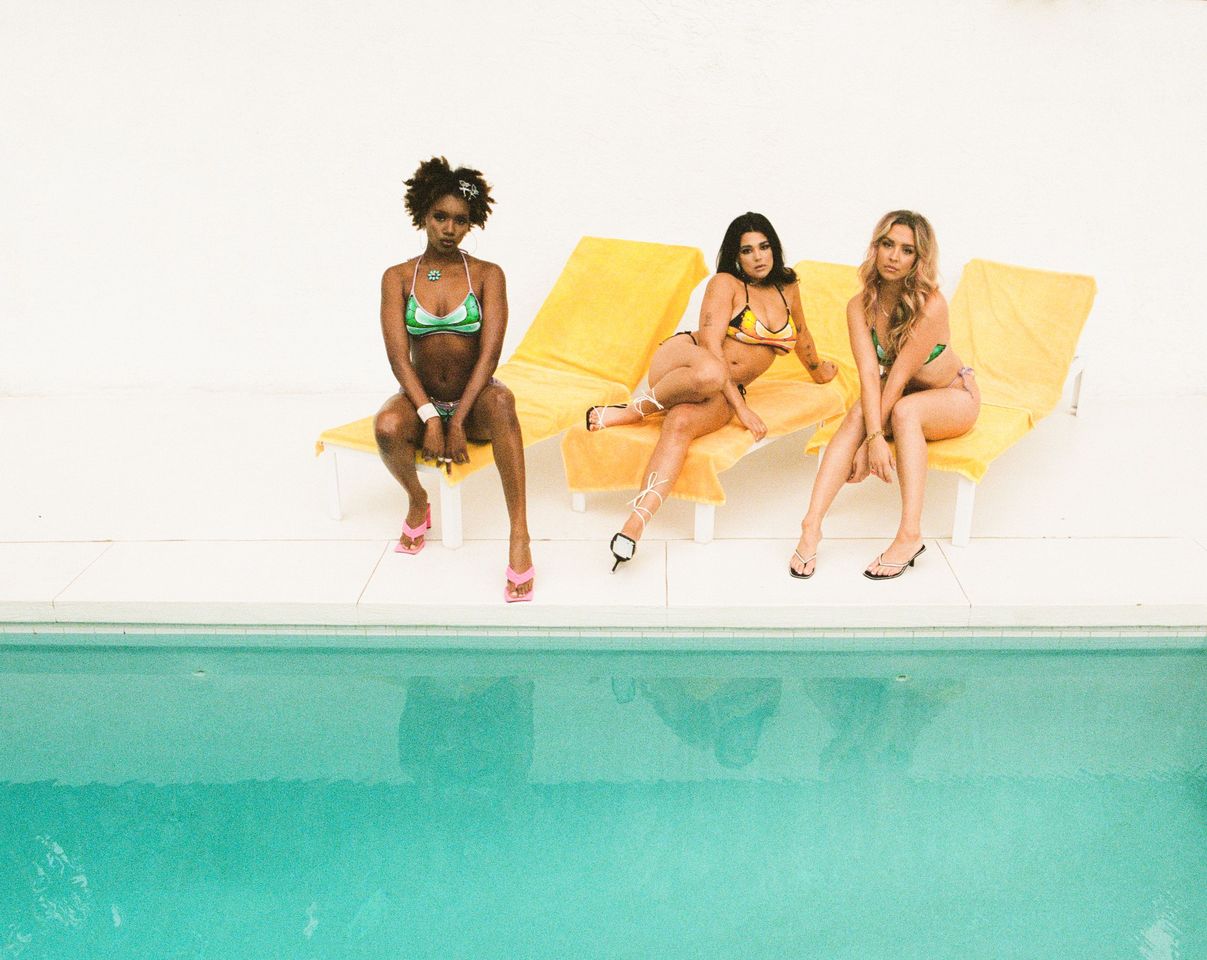 For Johnstone, swimwear should be about joy. Her early 2000s-influenced designs are inspired by not taking fashion too seriously. "A lot of fashion from the early 2000s was very playful, whether that's a see-through shirt, no bra, or a thong sticking out of super low rise jeans. People are wanting that back into their lives and their clothes."

As for Smith, Summer 2021 brings a departure from minimalist swimsuits. "It's all about cut-outs, asymmetrical lines, prints, and most importantly fabrications that have perfect elasticity," he says. "And women loving and celebrating their bodies!"