Whether it be appearing in Chanel at the White House or rocking vintage looks in her most recent music video, "Brutal," Olivia Rodrigo has cemented herself as a stylish force to be reckoned with. Filled with Y2K-inspired looks and quirky storylines, the singer's most recent music video plays with the nostalgia craze that has recently taken over social media and fashion.

Through low-rise jeans and baby tees, the video references stars like Britney Spears, Paris Hilton, and Christina Aguilera whose styles came to define the early 2000s. Rodrigo has been vocal about her love for Britney Spears, even speaking out about the singer's conservatorship. Taking it a step further, the 18-year-old singer dons the same Roberto Cavalli dress that Spears wore to the 2003 American Music Awards in her most recent music video.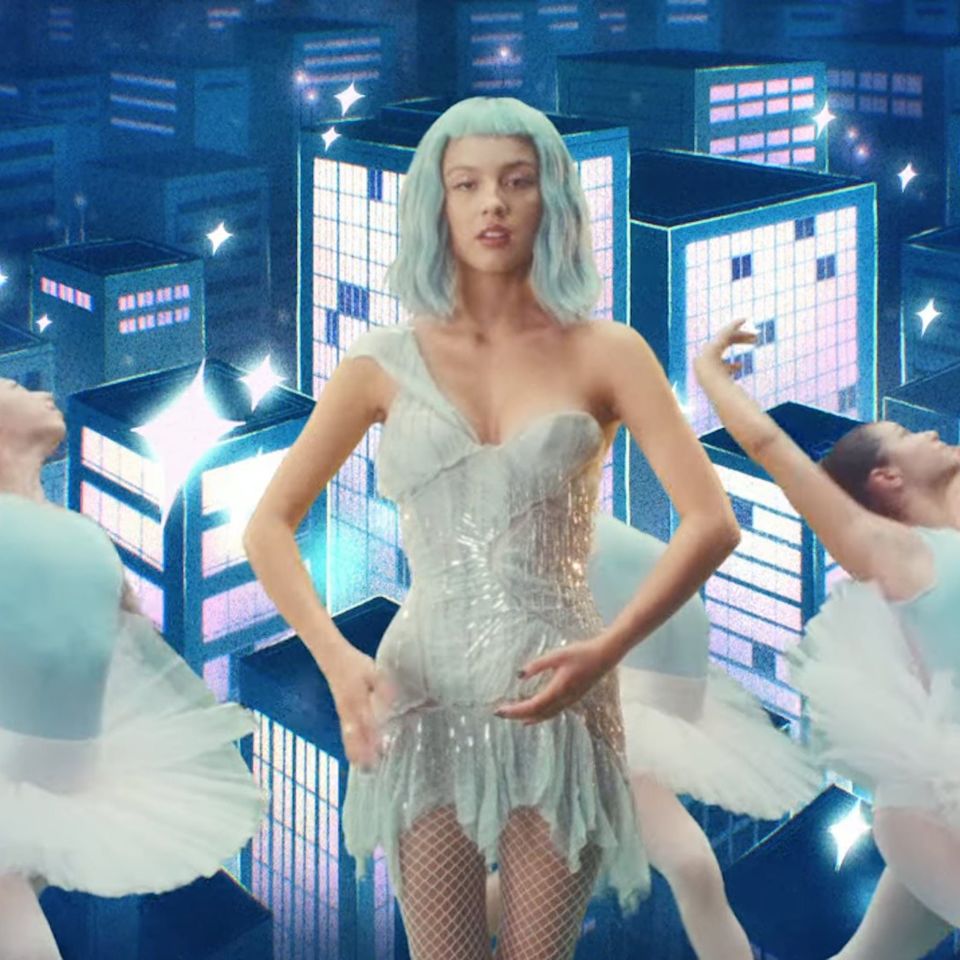 Playing a Y2K-inspired ballerina, Rodrigo sports the intricately beaded dress in several segments throughout the video. Surrounded by other ballerinas in exaggerated tutus, the singer shows off the iconic dress and continues a nostalgic revival of archival luxury garments that has been seen throughout the industry.