Running shoes have evolved from rigid leather and hand-forged spikes to aerodynamic wonders with strategic seam placement and thermoregulation designed by NASA engineers. And while the new Speedo LZR Racer has garnered about as much attention as its endorser, Michael Phelps, athletes in just about every Olympic venue are searching for the latest high-tech gear to give them the slightest edge.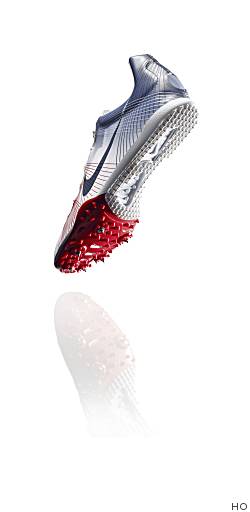 Nike's Hyperdunk basketball shoes are worn by Kobe Bryant. (HO)
With the beginning of track and field events in Beijing, the world will get its first look at everything from running shoes made with wave springs to space-age cooling vests to improve an athlete's endurance. Members of the U.S. Triathlon Team hope to benefit from a three-dimensional, motion-capture system that custom fits their bikes to their bodies. U.S. marathoners Ryan Hall and Deena Kastor are expected to wear shoes with soles made of rice husks and designed for their feet and for the Beijing course - taking into account the terrain, heat and humidity.
Some critics have questioned whether human performance is unfairly enhanced by all of the technology. But most athletes and many coaches say adopting the latest in gear and gadgets has become as fundamental as making improvements in training.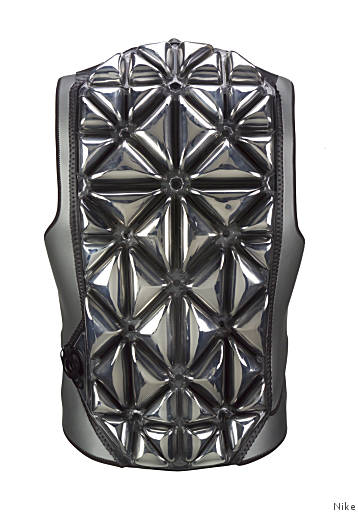 The PreCool Vest was designed by Nike to lower the body's temperature before competition to improve endurance. (Nike)
"Whether it's a racing suit versus a training suit or a new style of helmet, there's always some new technological development," said Scott Anderson, head athletic trainer at Stanford University, which has more than 40 current or former student athletes competing at the Olympics. "It's a part of the world we live in. But because there's so much money tied to the research and development of trying to find the next great thing, it's more on the radar than ever."