We'd already suspected 2020 would be the year to give questionable fashion trends a try - and now, Chanel has pretty much confirmed it.




For its Spring 2020 Couture Show, which took place in Paris on Tuesday, designer Virginie Viard sent a variety of school-girl-ish, Pilgrim-like looks down the runway. Still, it wasn't the rounded collars or even the heeled black loafers that made us do a double-take (for the record, we live for a Chanel suit, splashes of tulle, and a practical shoe). We simply couldn't stop looking at all the white tights, AKA a style we thought we'd left way in the past.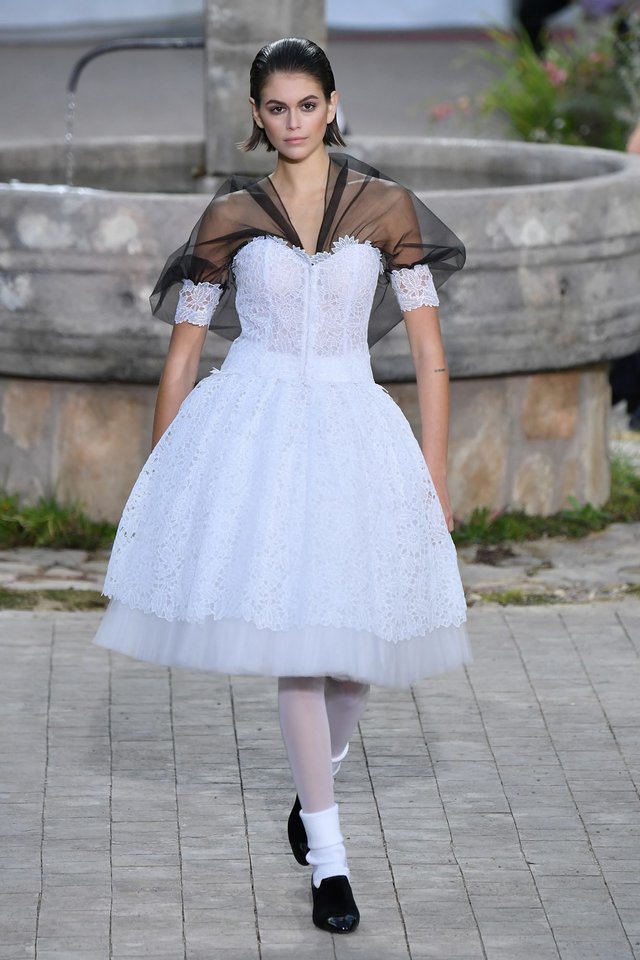 While couture fashion - and fashion shows in general, for that matter - tend to incorporate fantasy and whimsy, we can't help but wonder if some of our favorite style icons will end up being on board with this particular look. Gigi Hadid and Kaia Gerber, who both walked in the Chanel show, have been known to wear items right off the runway, and a ton of other celebrities enjoy pulling off fashion dares on the red carpet. Once white tights - and, yes, tube socks, too! - make their way into the outside world? It's possible they will become the next big thing.




It might be nice to take a break from our typical, black options and mix things up a bit? However, we might have to draw the line at wearing these babies with a wedding dress, which was another look we saw at the show.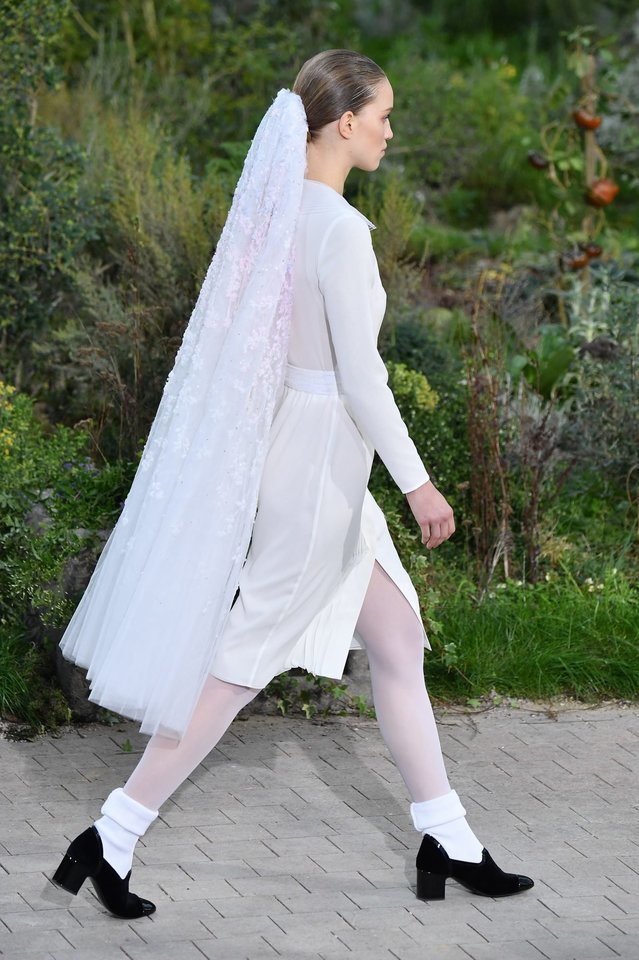 We'll definitely be keeping an eye out for any white tights spotted in the wild.