Oscar Aristides Renta Fiallo-known as Oscar de la Rentaขwas born in the Dominican Republic to a Dominican mother and a Puerto Rican father. The youngest of seven children, de la Renta was born into a middle-class family that valued the arts, literature, and culture. With that ingrained love for the arts, de la Renta moved to Madrid, Spain to study fine arts, where he would develop his unmatched knack for fashion.

While engaging in his studies, de la Renta began to work part-time for leading Spanish houses as an illustrator. During this period, the designer embarked on an apprenticeship under couturier Cristóbal Balenciaga who proved to be a major force in de la Renta's budding career. After leaving the house, the designer stated to the press, "I found that I was more interested in fashion design than I was in continuing as an illustrator." De la Renta continued, "My early involvement with painting, even the fact that I come from a tropical country, are part of who and what I am today."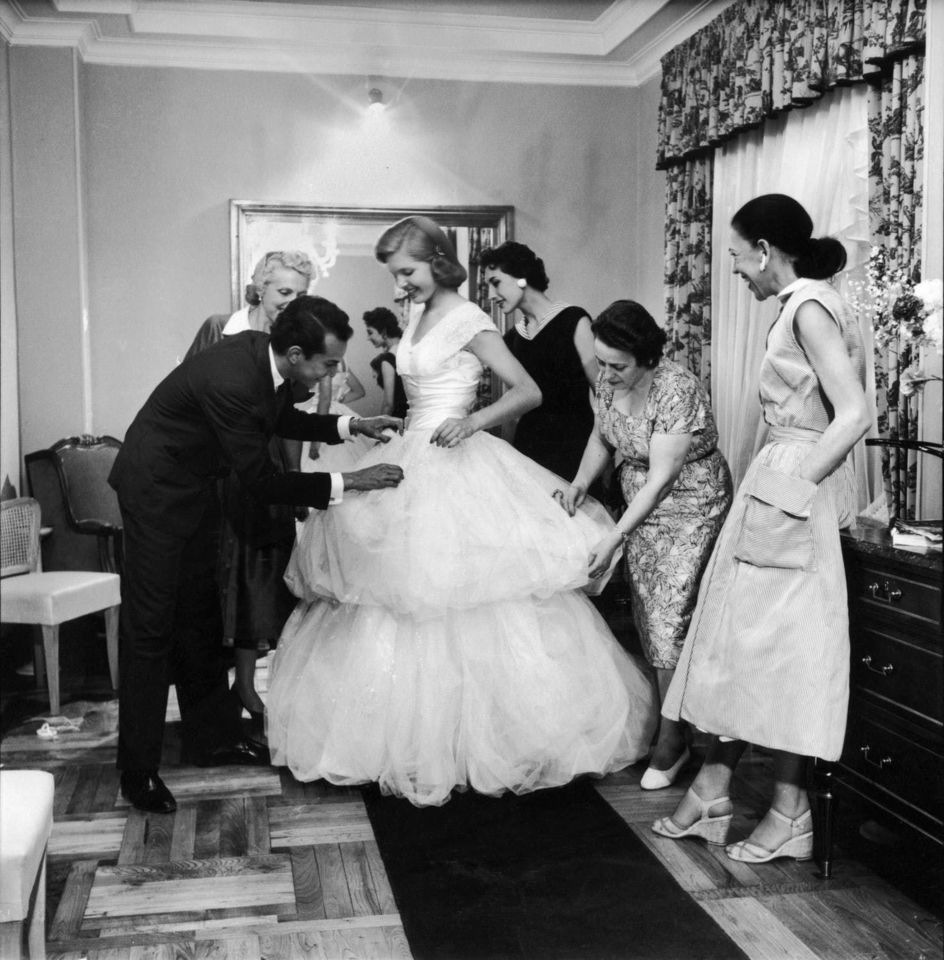 De la Renta fitting a dress for Beatrice Lodge, 1956.

During his short stint at Balenciaga, de la Renta captured the attention of several of society's prominent fashionistas. Francesca Lodge, the wife of ambassador John Davis Lodge, enlisted the help of the designer to create a gown for her daughter, Beatrice. The sprawling gown was worn at Beatrice's debut gala and was later featured on the cover of Lifeขde la Renta's first solo foray into the world of fashion.

In the early '60s, de la Renta was hired by French luxury house Lanvin and later Christian Dior. Although de la Renta did not have a formal fashion education, he quickly adapted to the immense rigor of Paris' leading houses. Wanting to shift away from the world of couture, ready-to-wear brand Elizabeth Arden was the next stop for de la Renta. While helming the label, the designer produced several collections full of flowing evening wear and wearable separates.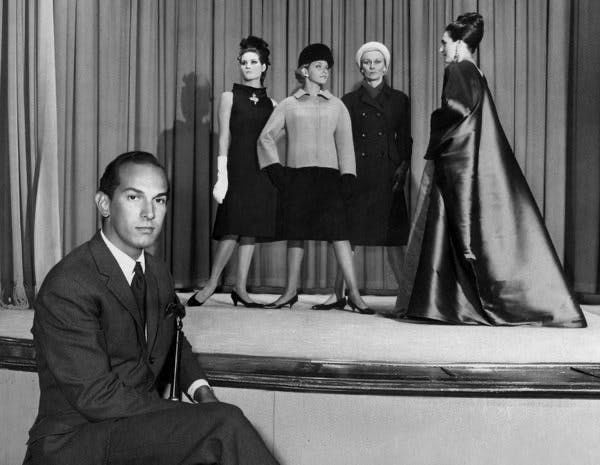 Elizabeth Arden's 1965 collection by Oscar de la Renta.

Building upon his fashionable success, de la Renta launched his eponymous label, the outlet where the designer would create his most memorable sartorial moments. Some standouts of de la Renta's label were his designs for heiresses, politicians, and Hollywood stars. Amongst those notable women are several of the United States' first ladiesขJacqueline Kennedy, Nancy Reagan, Laura Bush, Hillary Clinton, and Michelle Obama.

De la Renta's flowing and captivating gowns were a favorite for women who wanted to stand out but also maintain an unmatched sense of elegance. Often featuring overstated bows and ruffles, the designer's romantic aesthetic made spawned garments undoubtedly elegant to the modern eye.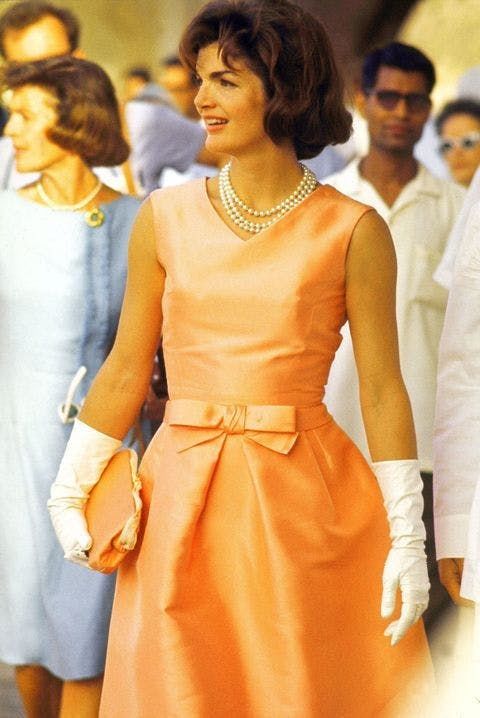 First Lady Jacqueline Kennedy in Oscar de la Renta.




Elizabeth Taylor in Oscar de la Renta.

Thanks to stunning separates and remarkable evening wear, de la Renta would establish himself as one of American fashion's leading creatives during his time as creative director of his namesake label. In an attempt to diversify the brand's clientele, the label established a bridal lineขa natural move considering the brand's romantic DNA. Also seen across red carpets and major galas were the brand's signature stylesขfeathered gowns, layered outerwear, and billowing bows. Whether it be showing ready-to-wear at his renowned house or helming Balmain haute couture in the late '90s, de la Renta surely cemented his idealized vision of femininity into the overarching lexicon of fashion.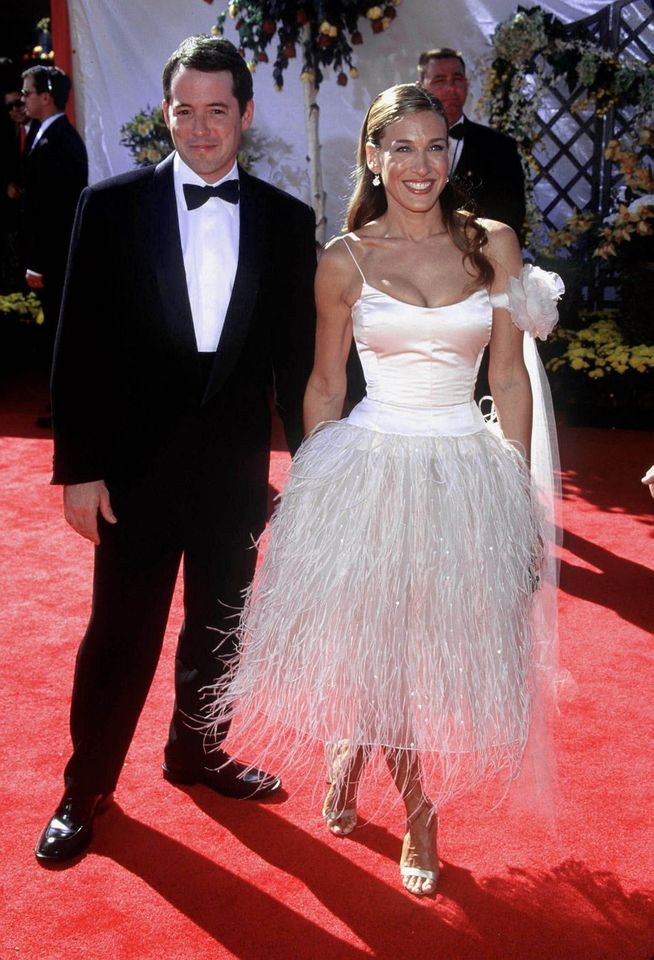 Sarah Jessica Parker in Oscar de la Renta at the Emmy Awards, 2000.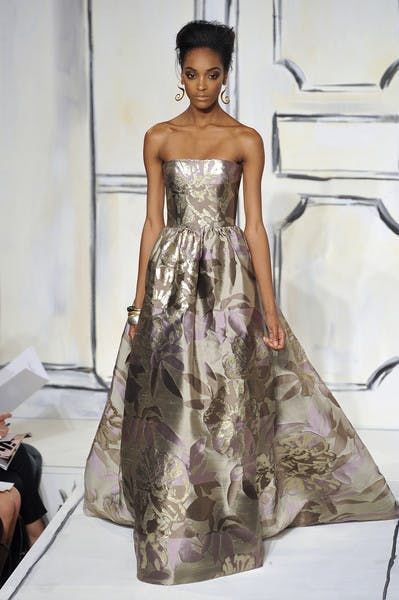 Oscar de la Renta Spring/Summer 2009.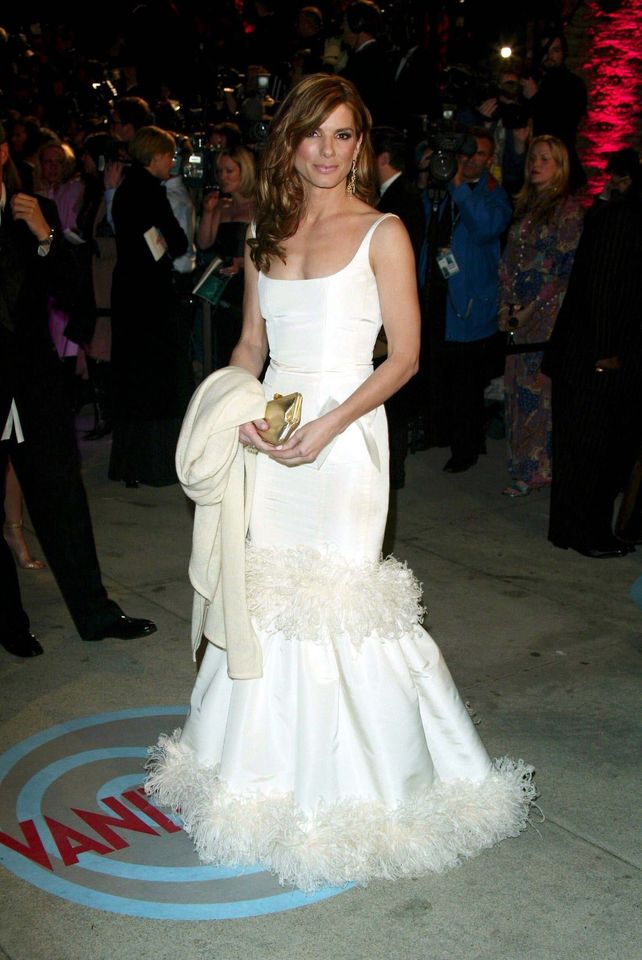 Oscar de la Renta Fall/Winter 2010.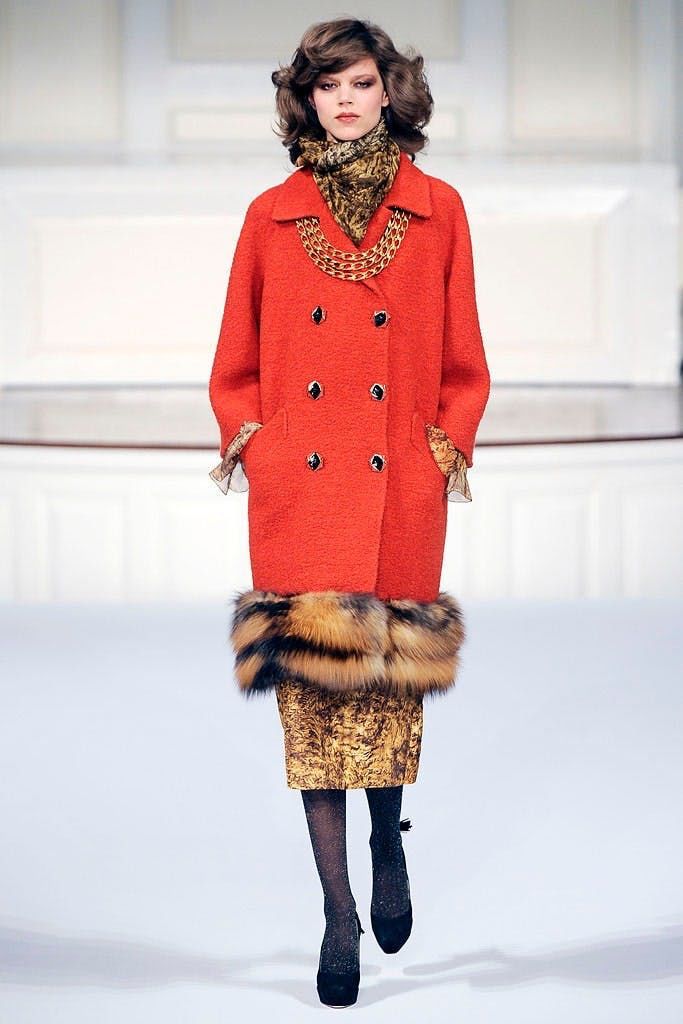 Sandra Bullock in Oscar de la Renta at the Academy Awards, 2004.

In 2014, Oscar de la Renta passed away from cancer complications at the age of 82. Tasked with the tall order of continuing the designer's legacy were co-creative directors Laura Kim and Fernando Garcia who have led the brand since the founder's death. With both Kim and Garcia having worked under de la Renta, the decision felt natural and proved to be a huge success for the brandขthe pair's sleek vision has helped modernize the label while also maintaining its distinct perspective.

As one of the most successful Latin American creatives, Oscar de la Renta was a leading tastemaker in the worlds of elevated ready-to-wear and fantastical bridal gowns. His illustrious career saw him lead the Council of Fashion Designers of America, the Metropolitan Opera, and serve as an Ambassador-at-Large of the Dominican Republic. Since the designer's passing, several retrospective exhibitions have been held around the globe, furthering de la Renta's legacy as the master of the wedding dress.




Oscar de la Renta Fall/Winter 2019.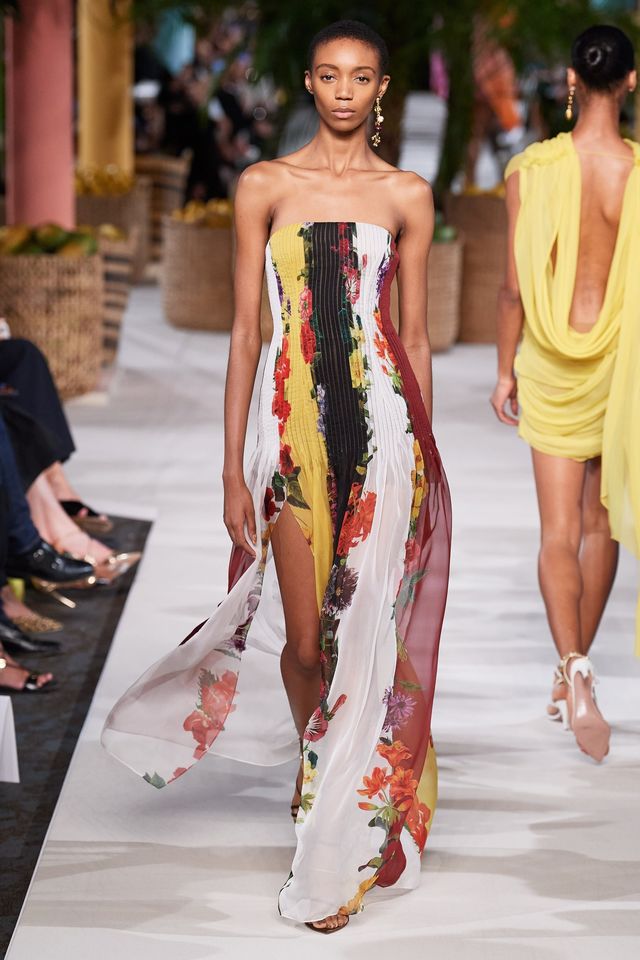 Oscar de la Renta Spring/Summer 2020.