Earlier this month Pascal Morand, executive president of the Fédération de la Haute Couture et de la Mode announced the runways would unfold sans audience, but clearly guests of equine origin were not included in his statement, as seen by the presence of horses at three shows. This year's Paris Haute Couture Fashion Week Spring/Summer 2021 was truly an exhibition of unbridled creativity (sorry not sorry). Horse jokes aside, the 18 virtual shows of hand-crafted creations really were a breath of much needed fresh-out-of-the-atelier air.

Pandemic-inspired long-johns and loungewear were nowhere to be seen as official Chambre Syndicale members including Maison Margiela, Dior, Chanel, and correspondent members like Valentino and Iris Van Herpen presented. Among the familiar mix, though, new faces like the much-anticipated newly anointed Creative Director of Fendi, Kim Jones debuted.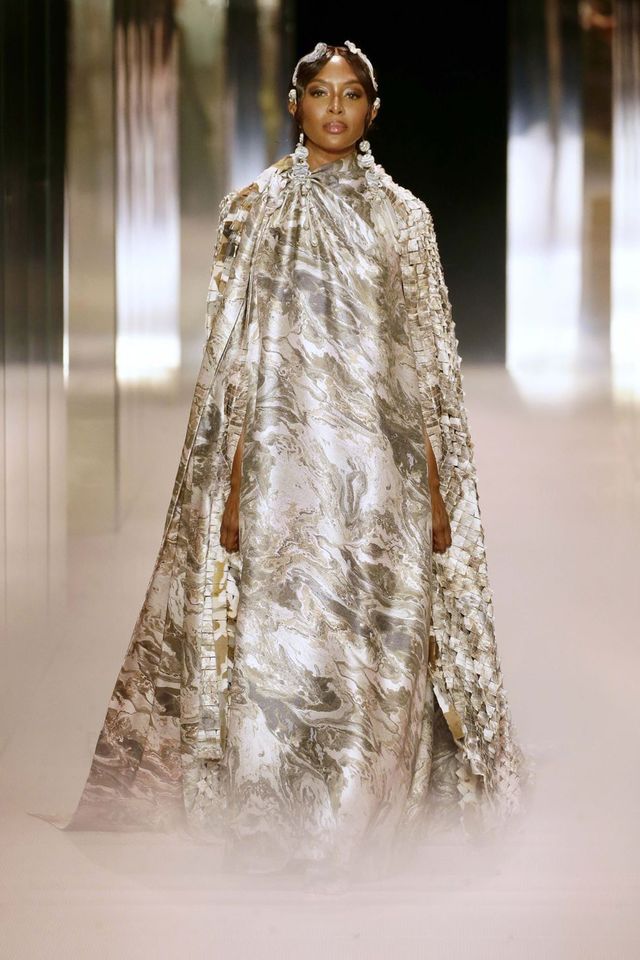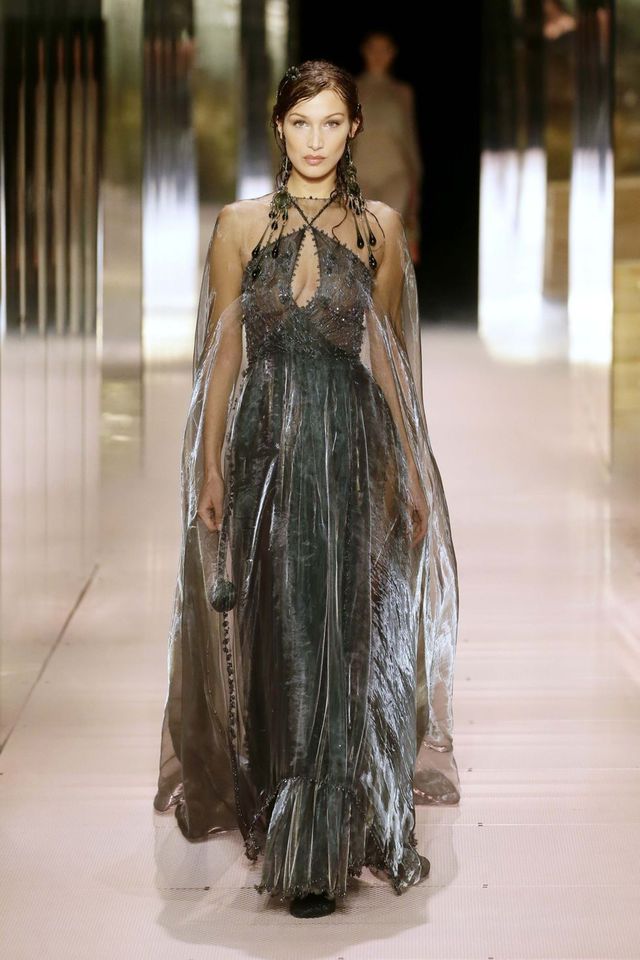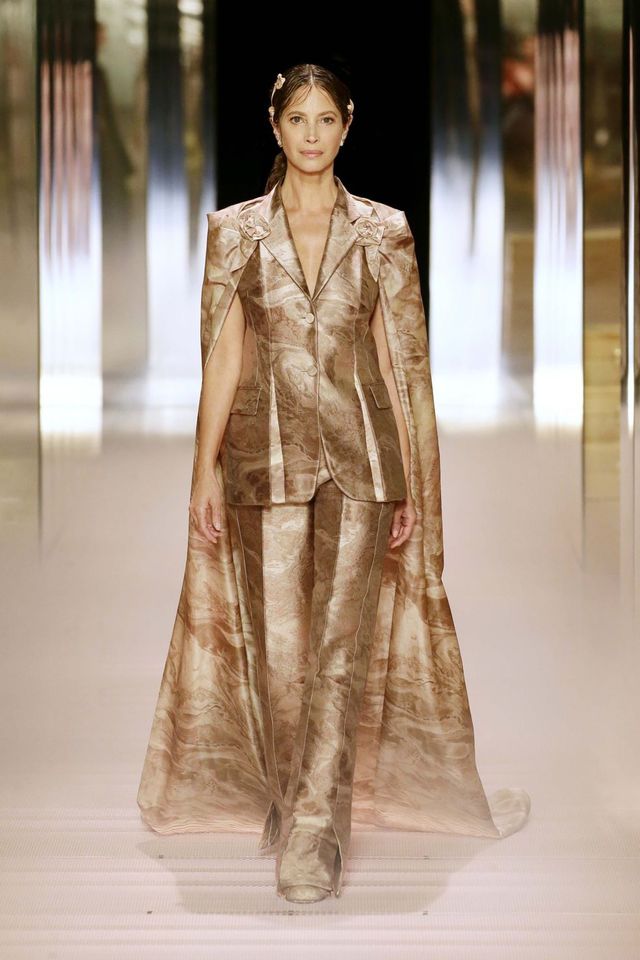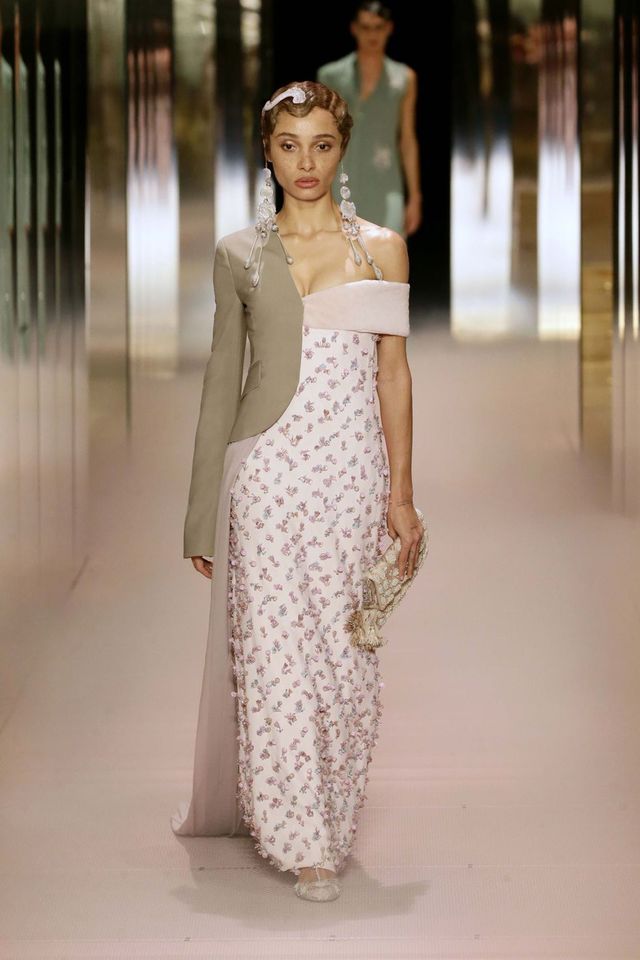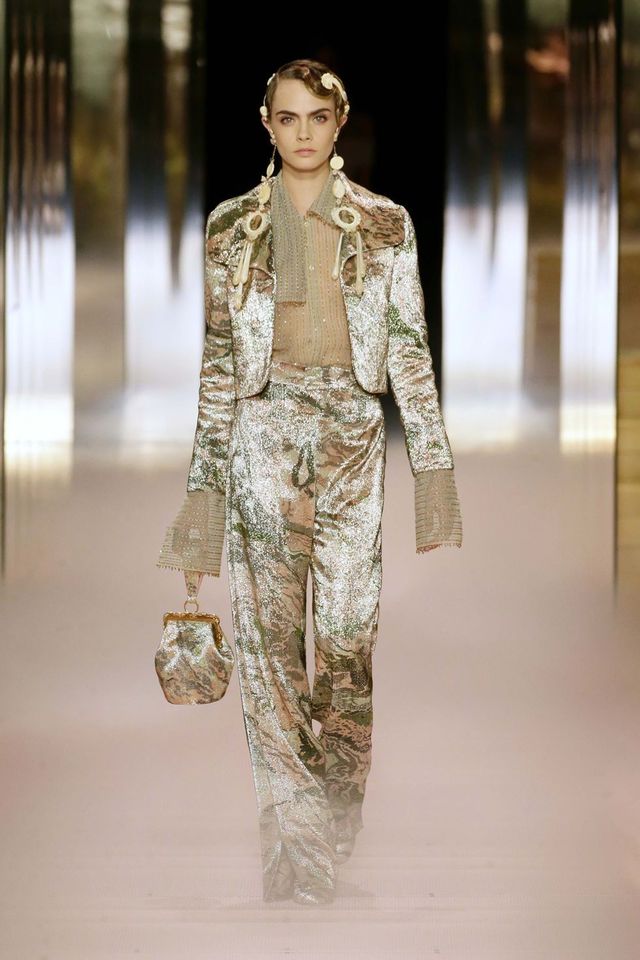 With years under his belt at Umbro, a Supreme x Louis Vuitton collaboration, and several seasons of streetwear-able menswear collections at Dior Men (where he remains at the helm) much in that vein was expected of Jones. What he delivered instead was a declaration that he is, in fact, more couture than streetwear as a designer. From the illustrious fabric choices to the equally eye-catching co-ed casting including Demi Moore, Kate and Lila Moss, Adwoa and Kesewa Aboah, Christy and James Turlington, and Naomi Campbell, Jones' premiere proved as stunning as promised.

New to the Parisian affairs also was Area, Alber Elbaz's AZ Factory, Charles de Vilmorin, and Sterling Ruby. For Elbaz, this marks his first outing back into the fashion industry since 2015 when he left Lanvin. Operating as a startup with far less manpower than the at least 20 petite mains typically required by the Fédération de la Haute Couture et de la Mode, Elbaz's runway reset was an intimate one.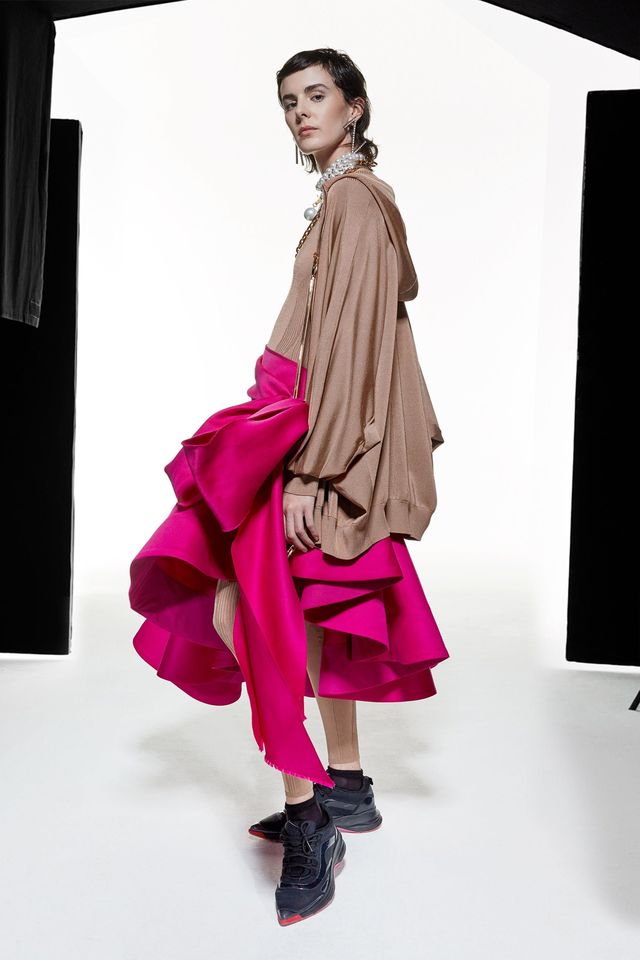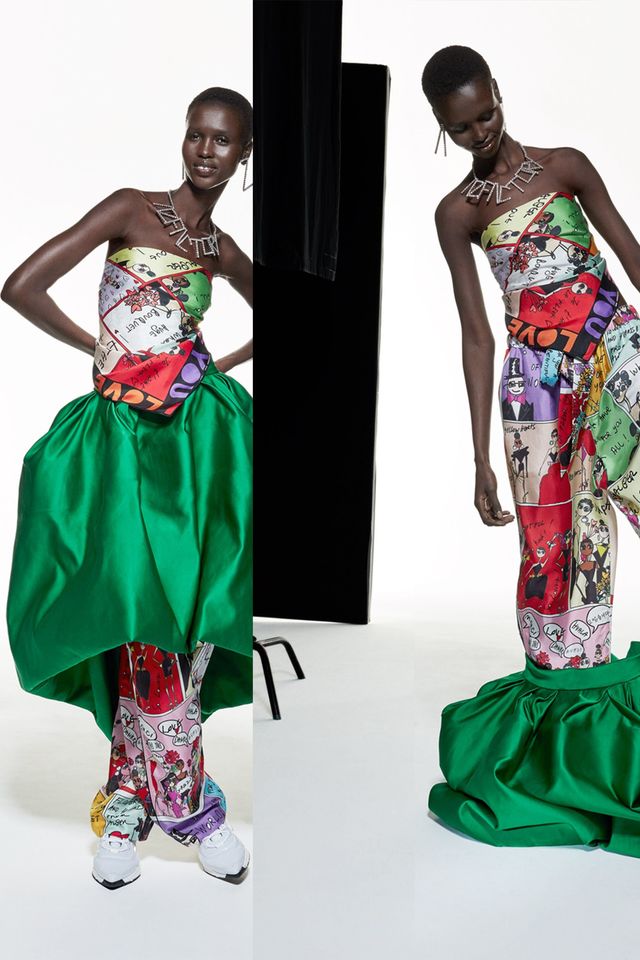 AZ Factory Haute Couture Spring/Summer 2021

Fine artist gone high fashion designer Sterling Ruby also made an unconventional appearance. His label, S.R. Studio LA. CA., has an in-house manufacturing practice, but a few one-of-a-kind pieces qualified the brand for Paris Haute Couture Fashion Week this year. Playing with ideas of post-apocalyptic youth and paintball guns, the video presentation captured by Ruby was a delightful display of America's sartorial past and present. Silhouettes spanned from pilgrim collars and bonnets to workwear and skater pants.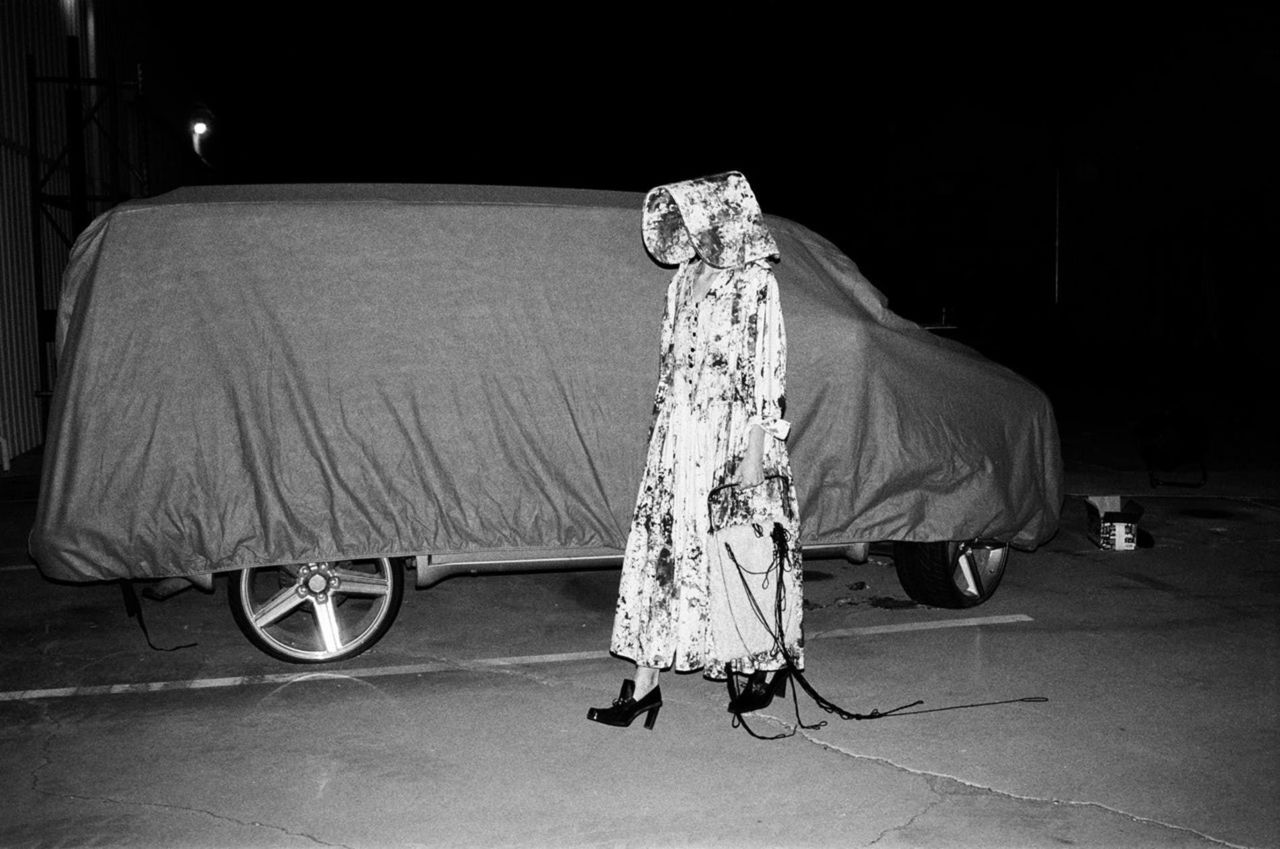 S.R. Studio LA. CA. Haute Couture Spring/Summer 2021

Another American-born couture runway newcomer this year was New York based-brand Area. Headed by duo Beckett Fogg and Piotrek Panszczyk, the label was not on the official Paris schedule or member sponsored, technically qualifying it as couture-next-door. However, with a client list including Michelle Obama and Beyoncé, it should not come as a shock that the 14-look show mustered up to the rest. Catholic references came to life through impressive metal work and Berber coin embroidery. Satin tiered gowns and Swarovski crystal rib cage cocktail dresses wowed. Not only bringing a new materiality to couture, Area also expanded the vision of who gets to wear it, featuring curve model Precious Lee wearing its creations.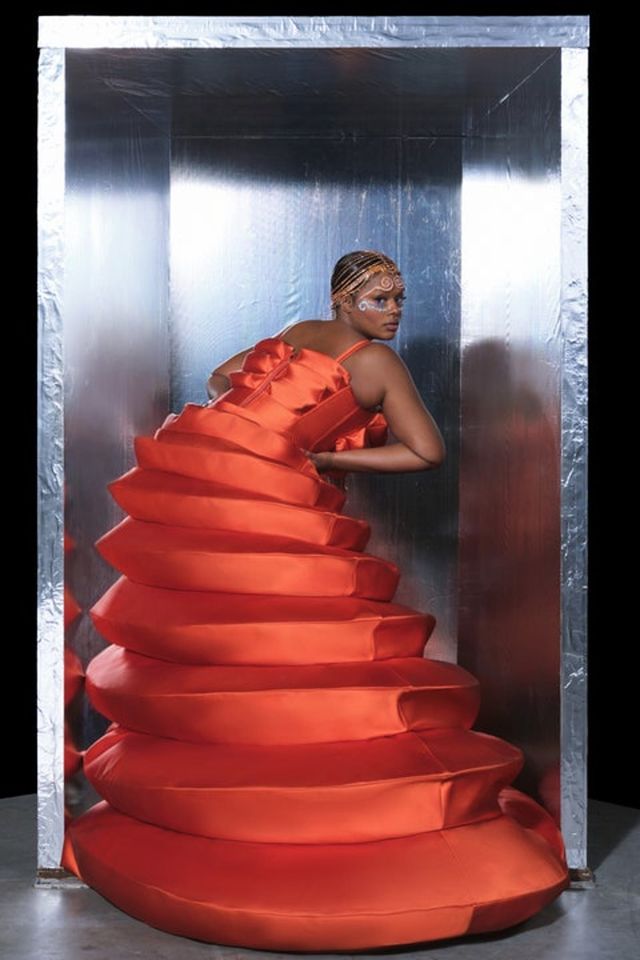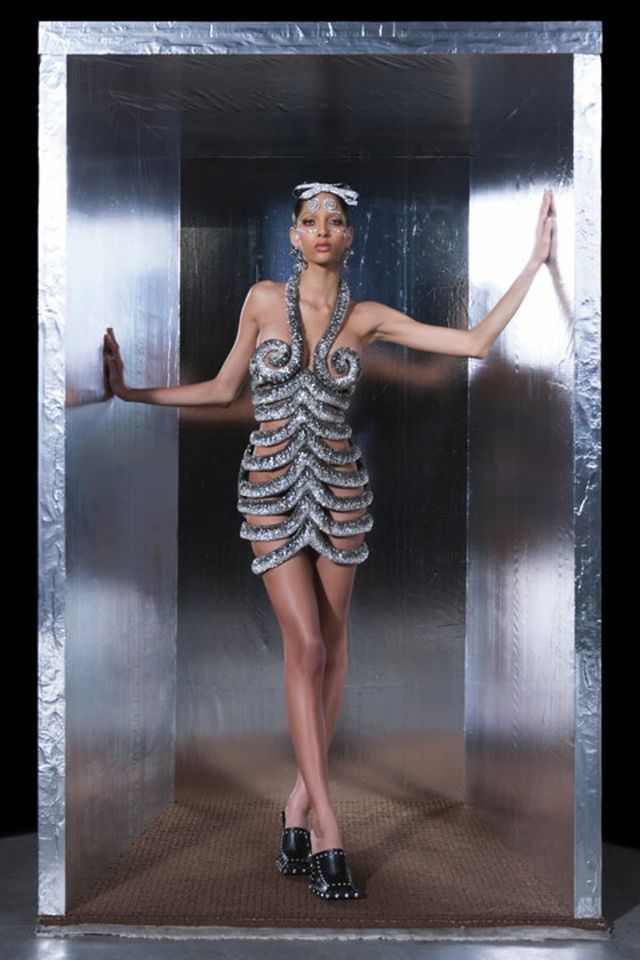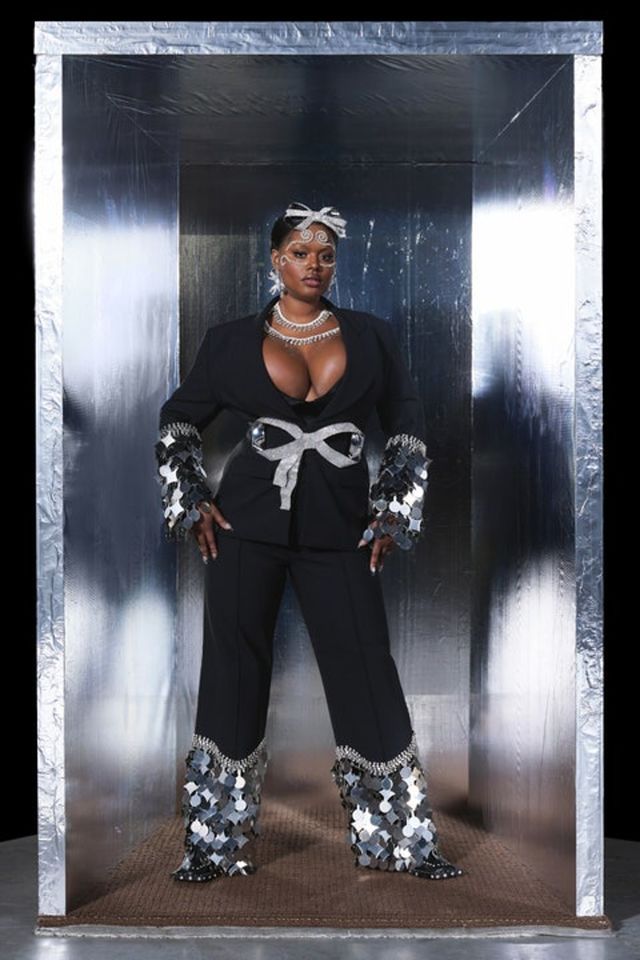 Other fashion houses such as Iris van Herpen and Valentino wanted to examine the body in relation to technology and the couture; the manus x machina theme ever-evolving. At the former, which recently garnered a worldwide audience dressing Lady Gaga at the U.S. presidential inauguration, the one-of-a-kind métier of Haute Couture subverted the handmade in favor for 3D printing. Meanwhile at Valentino, Pierpaolo Piccioli offered a more casual approach focusing on ease and shape, rather than the normal couture flourishes. To complement the modern, not-quite-minimalism (there were still abundant sequins and intricate lattice detailing), the designer worked with musician and artist Robert Del Naja and neurographer Mario Klingemann for a post-show video piece that presents the collection "through the synthetic filter of artificial intelligence," digitally warping and augmenting the textiles on the screen.

Then there were the Parisian mainstays that surprised not for the fashion but for its companions. Exact origin unknown, the most peculiar premiere this Paris Haute Couture Fashion Week were, of course, the many, many horses. For Dior's collection, white horses join the models in the ethereal tarot-inspired images. At Chanel, the show's final bridal look emerged with a model riding a horse onto the Grand Palais runway. The equestrian has long inspired the fashion house's interpretations of sport clothing, thanks to founder Coco Chanel's love of horseback riding. White steeds also made a cameo in Giambattista Valli's digital presentation, where models wearing the designer's famous tulle confections are shown in a split screen with clips filmed around Seville, Spain. It seems couture this year is certainly haute to trot.