"Fashion fades, style is eternal." Yves Saint Laurent said that. The French designer never lived through the age of COVID, of course, but the following ladies, captured on the streets of Milan during the collections, prove that they can be stylish through just about anything. When inspiration can feel hard to come by, just look to these fashion folks who are taking in all the sunlight, vitamin D, and runways Milan has to offer—in style.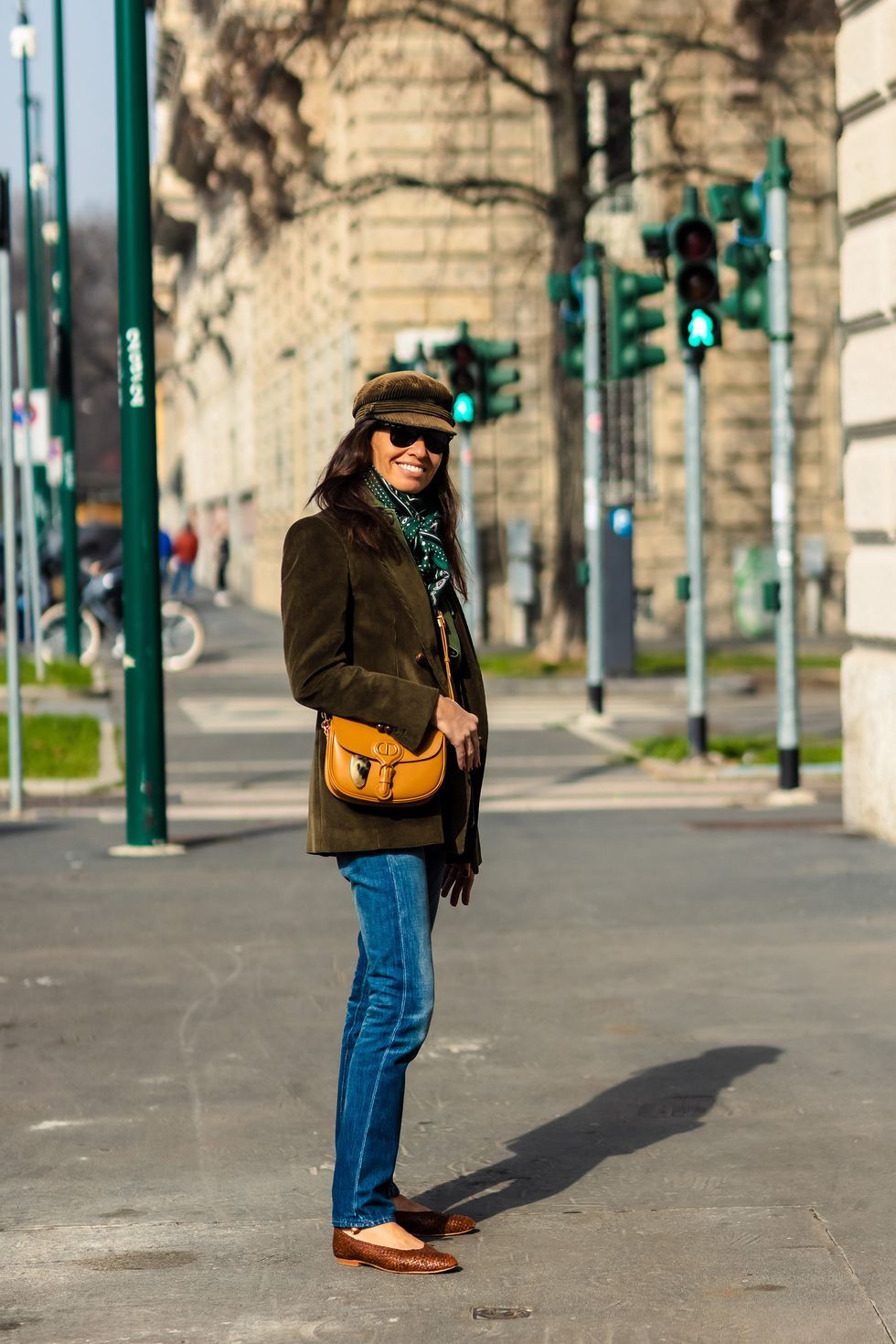 A baker boy cap and corduroy are a perfect mix.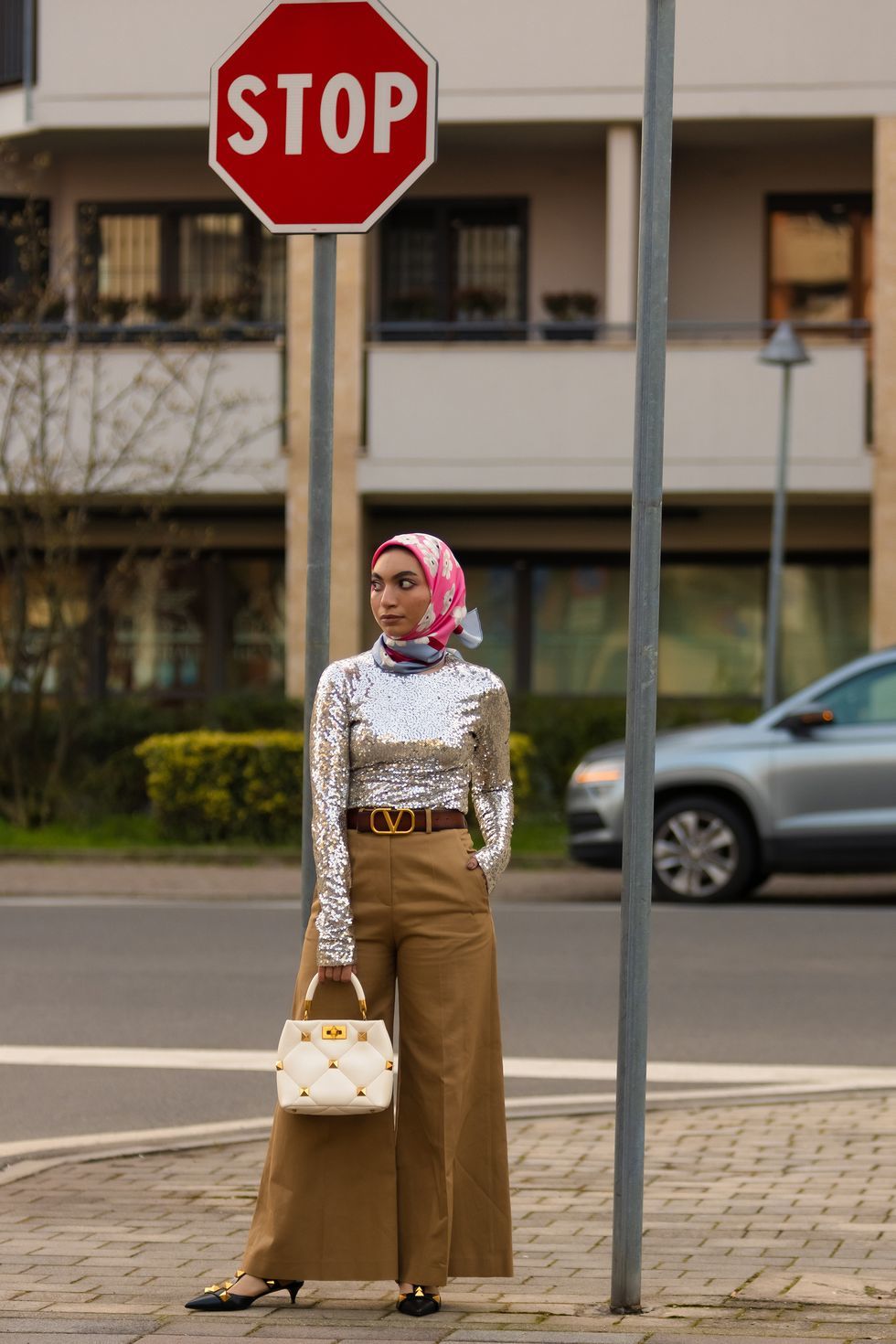 A little glitter and khaki make for unexpected soul mates.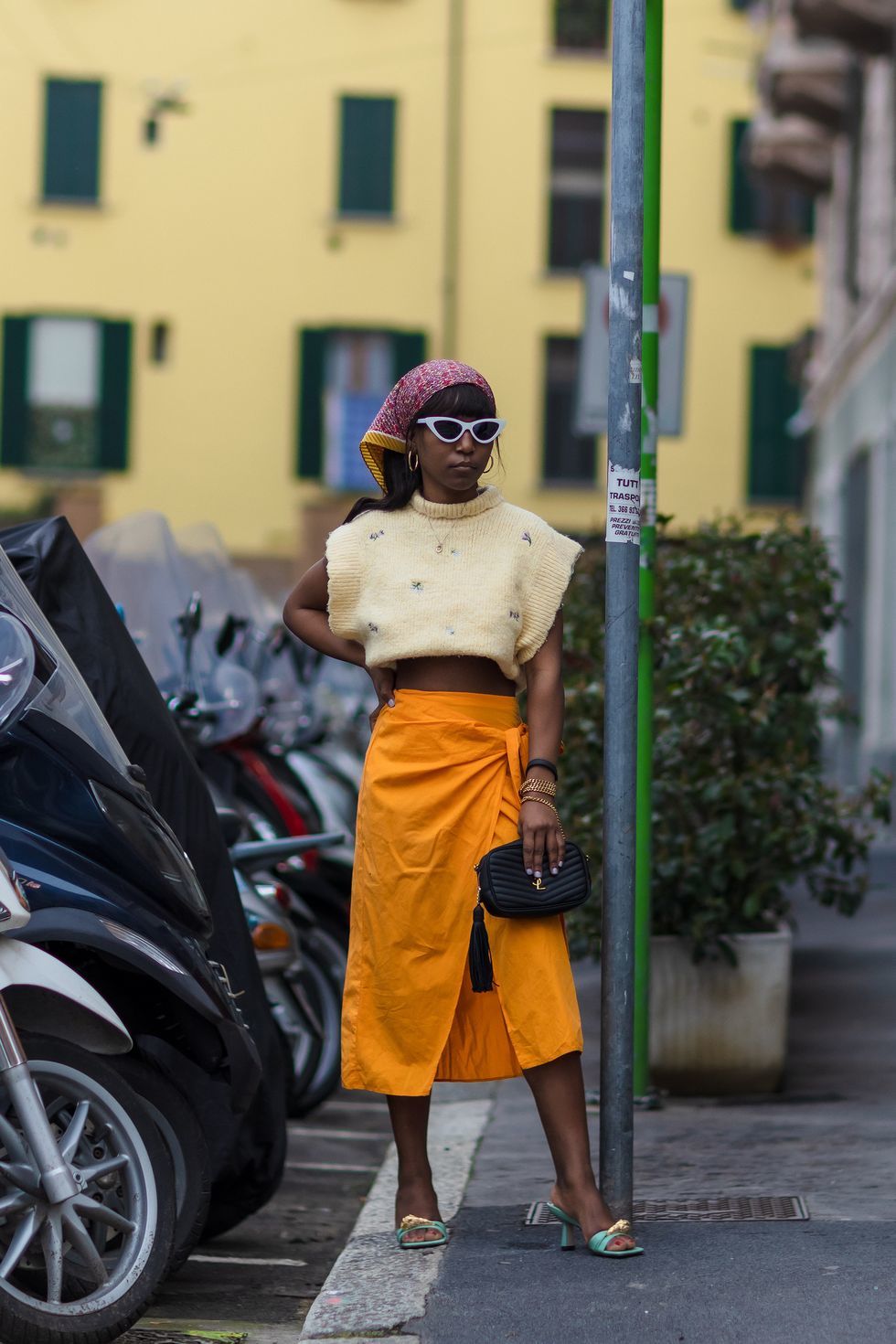 This look is very '50s glamour revamped.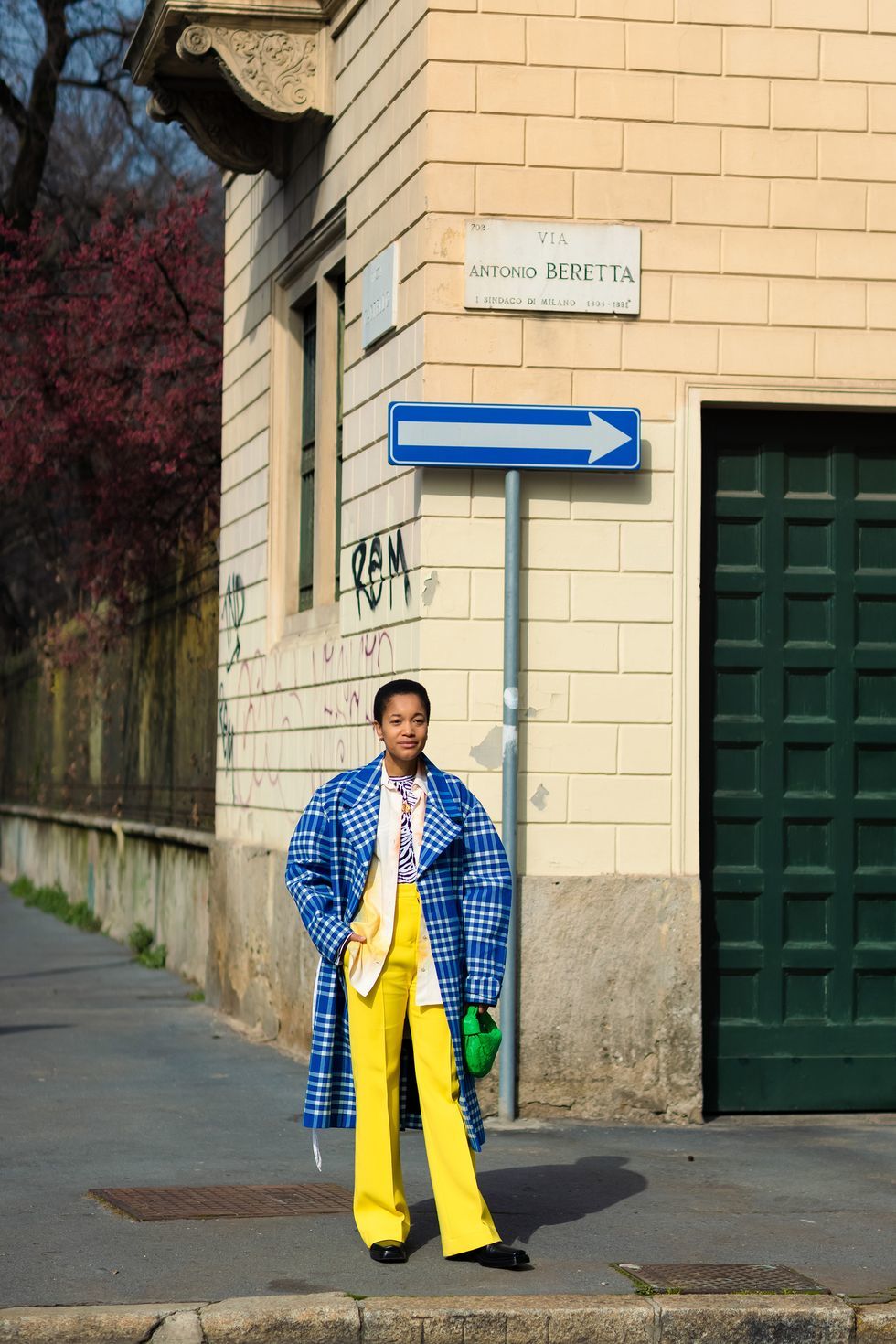 Tamu McPherson color-blocks like a pro.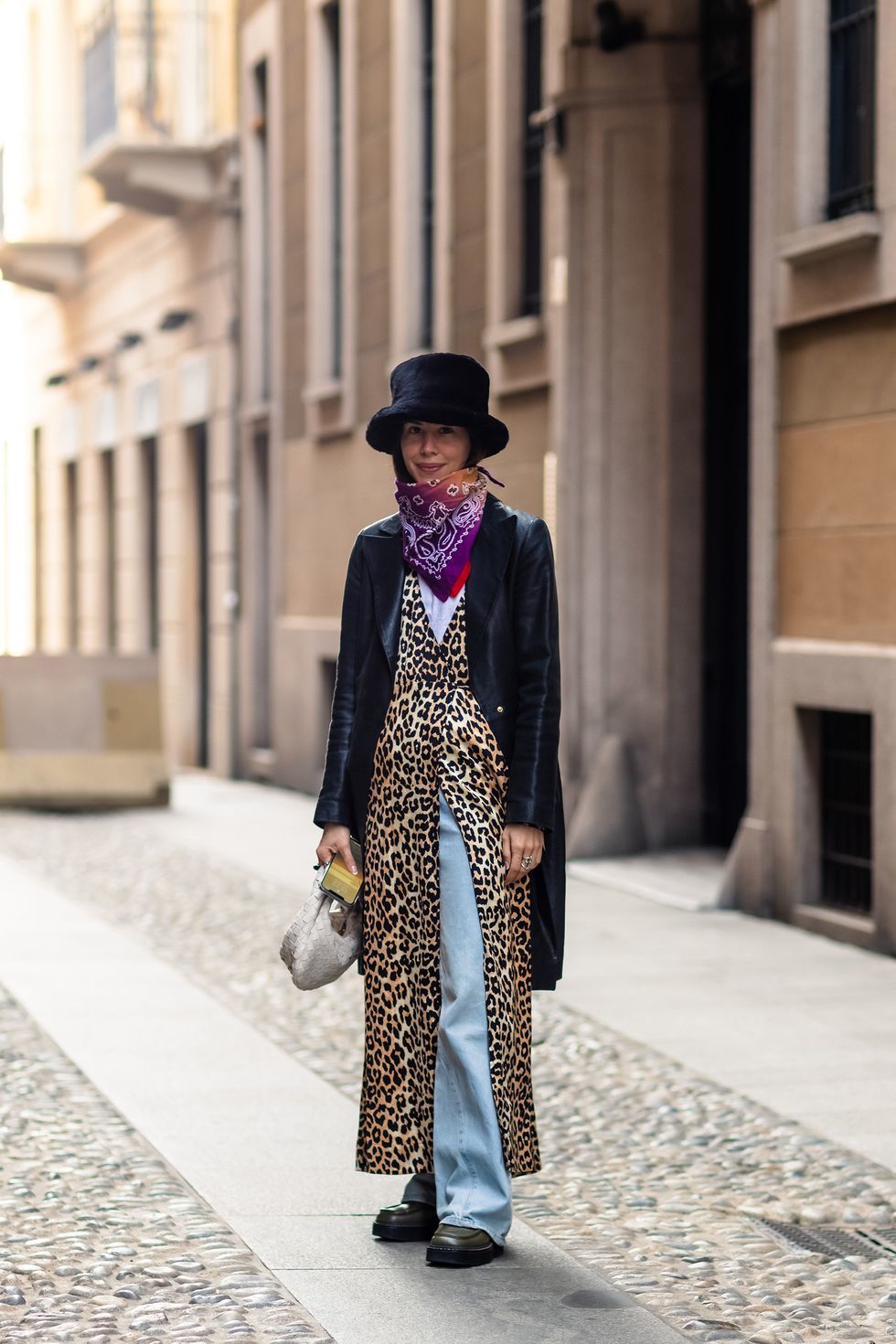 A perfectly '90s mix.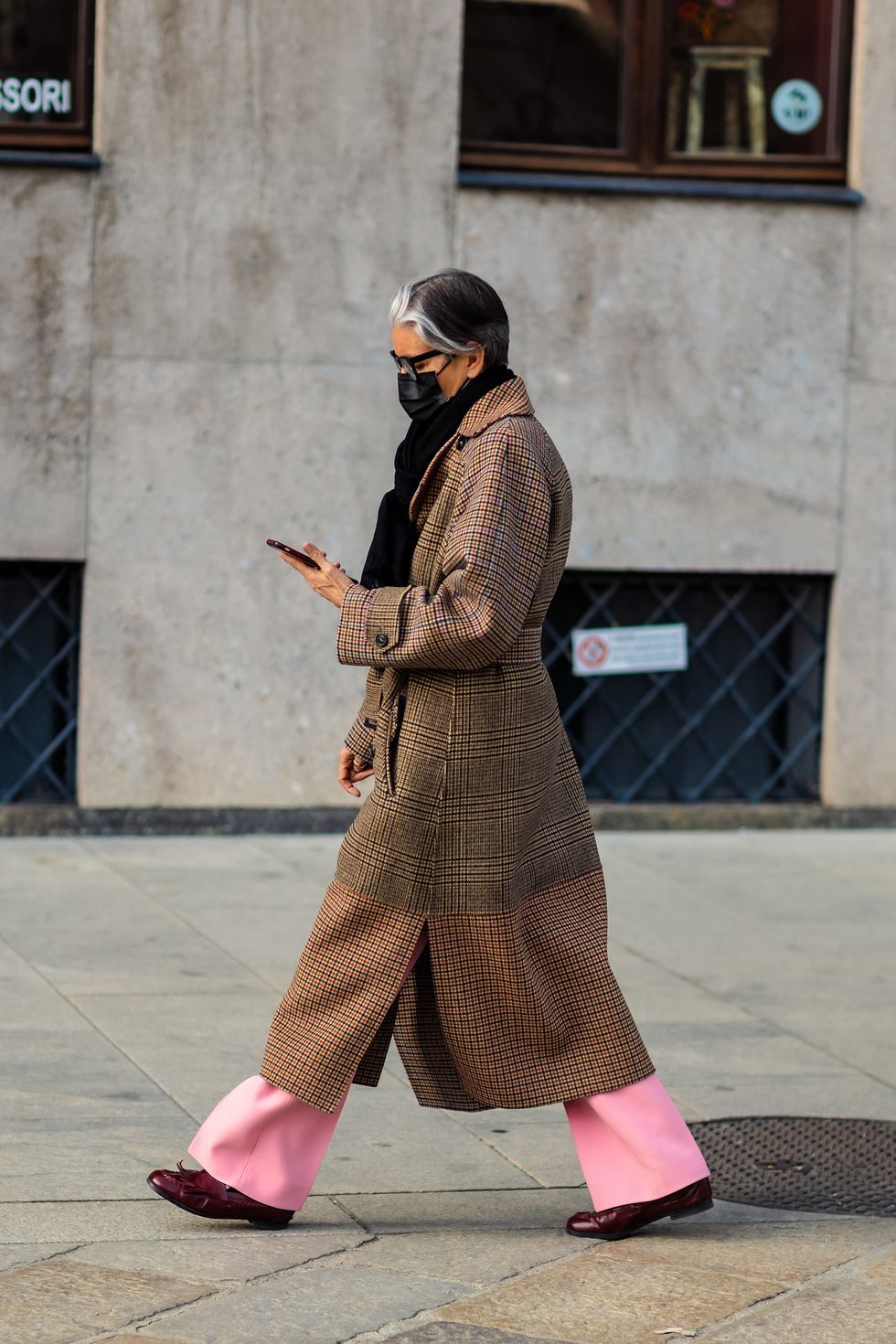 Tweed and pink are a winning combination.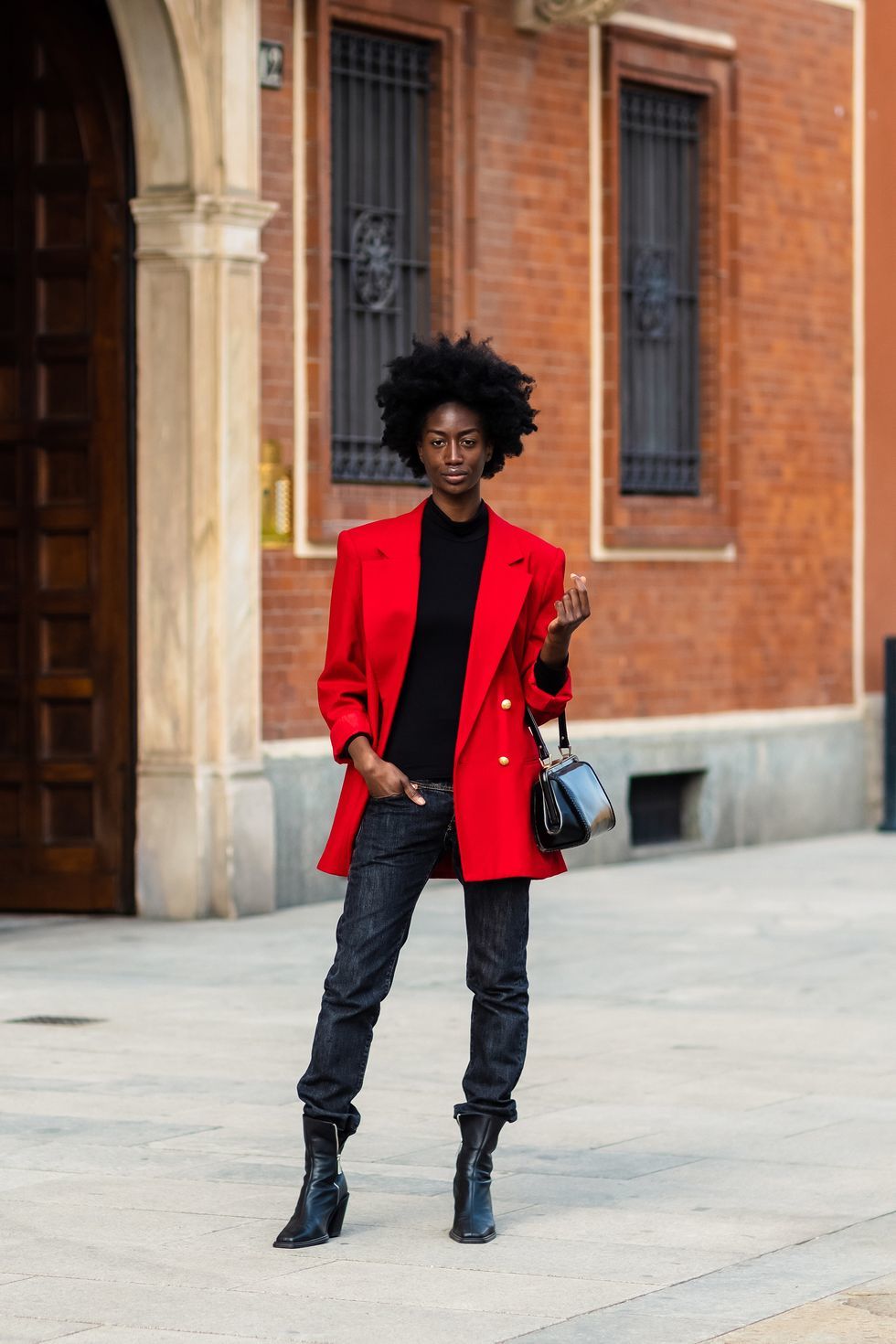 A red jacket never looked so cool.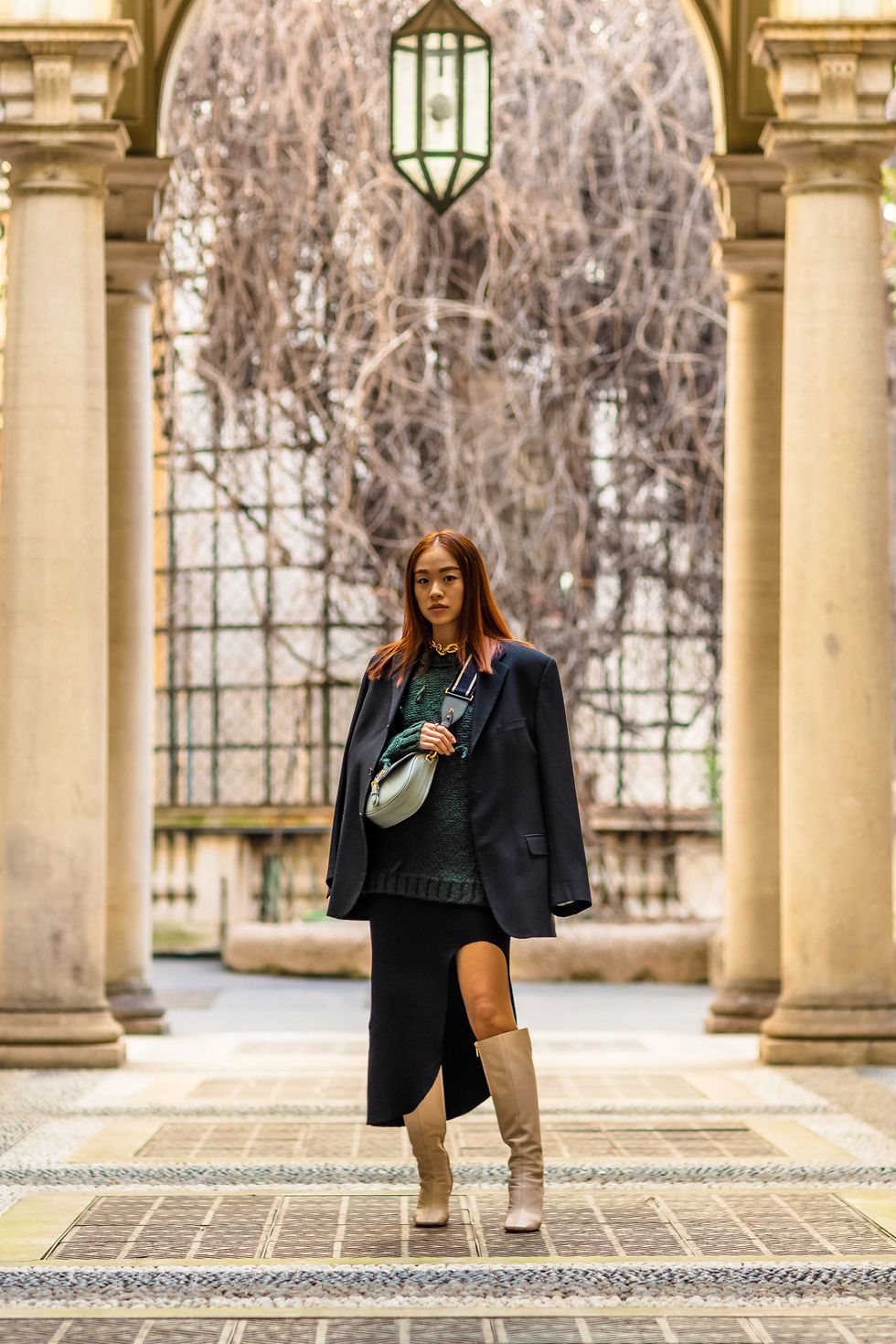 A hint of green knit is a welcome sight.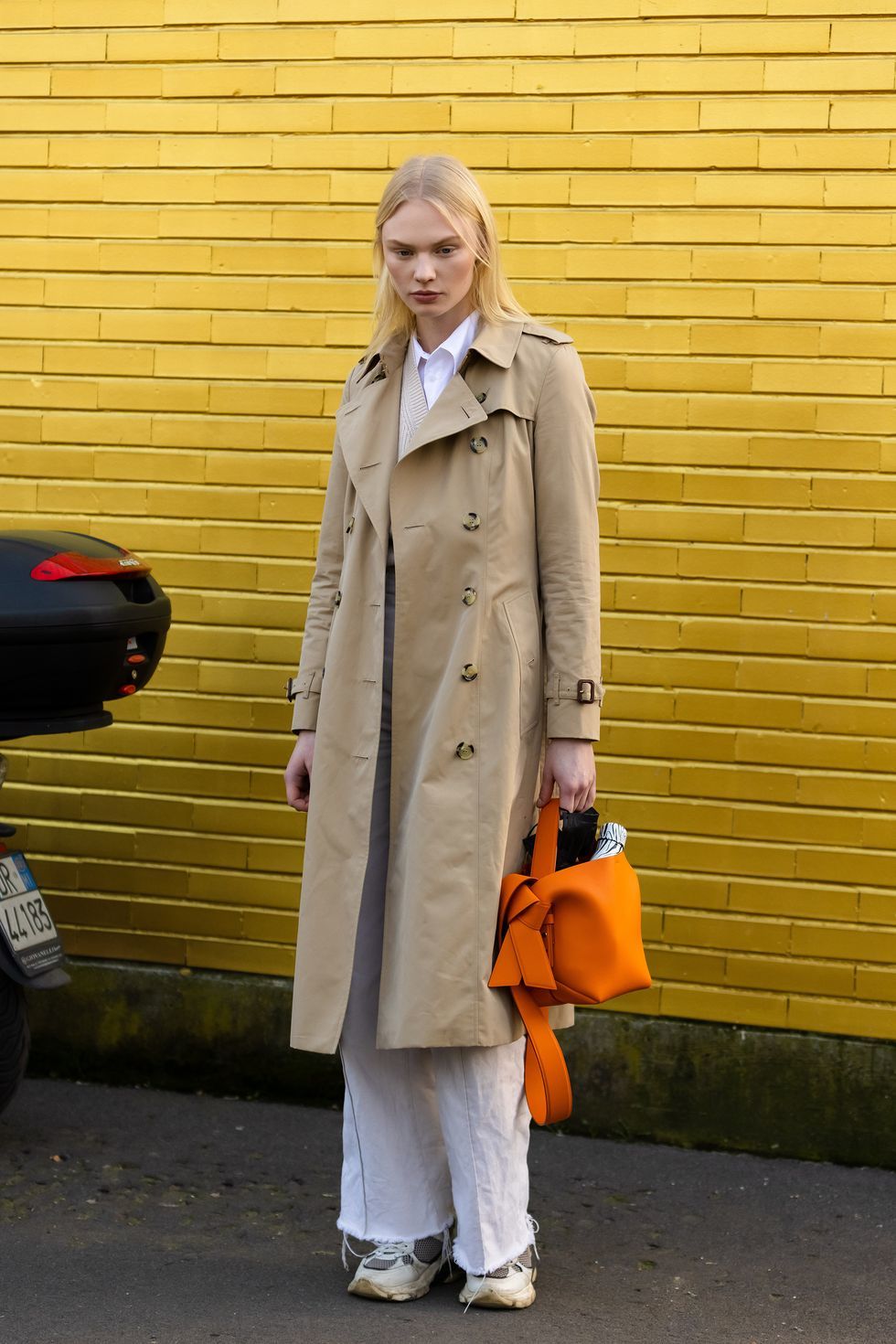 A trench + sneakers + a statement bag is a formula to live by.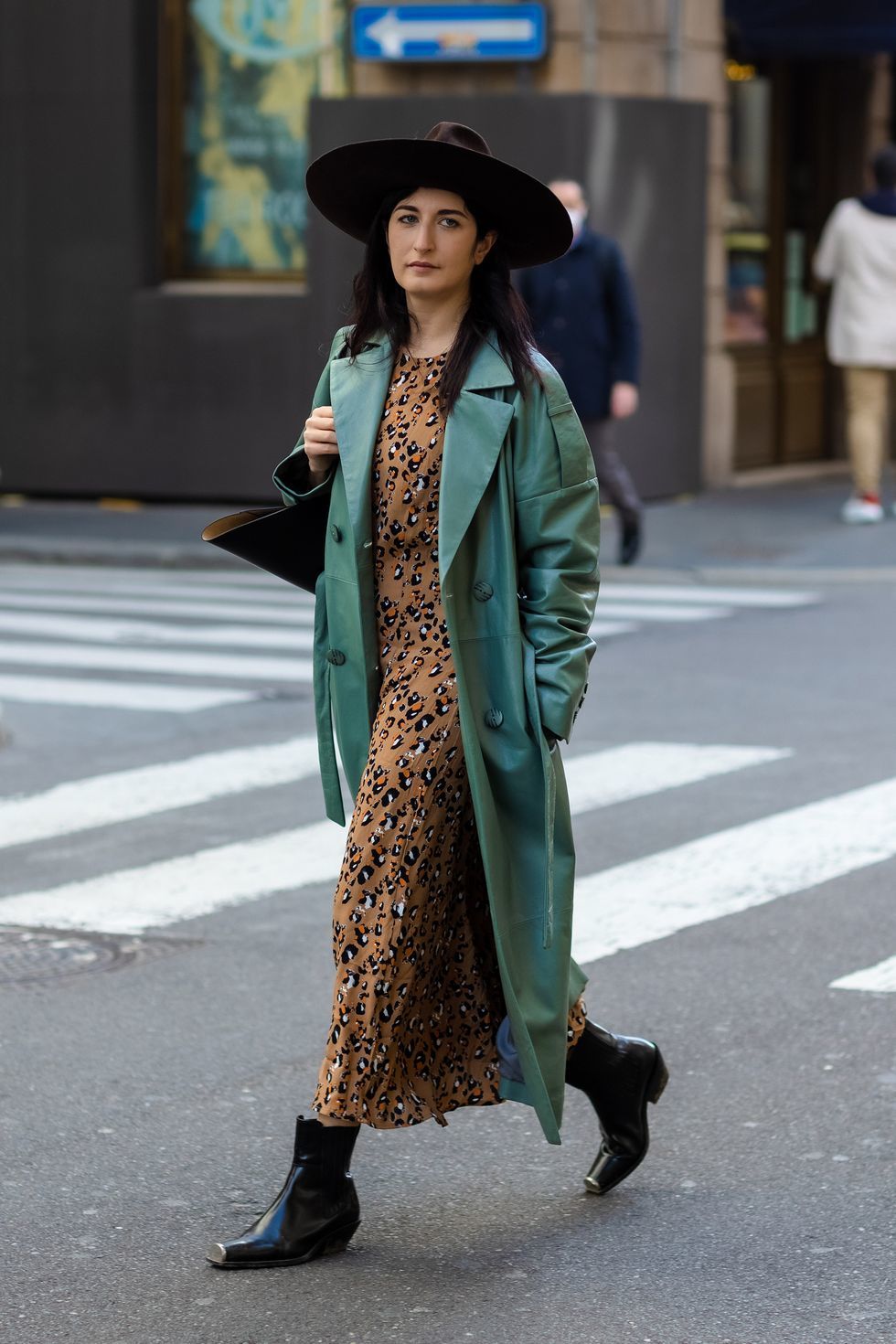 Green leather is great in any situation.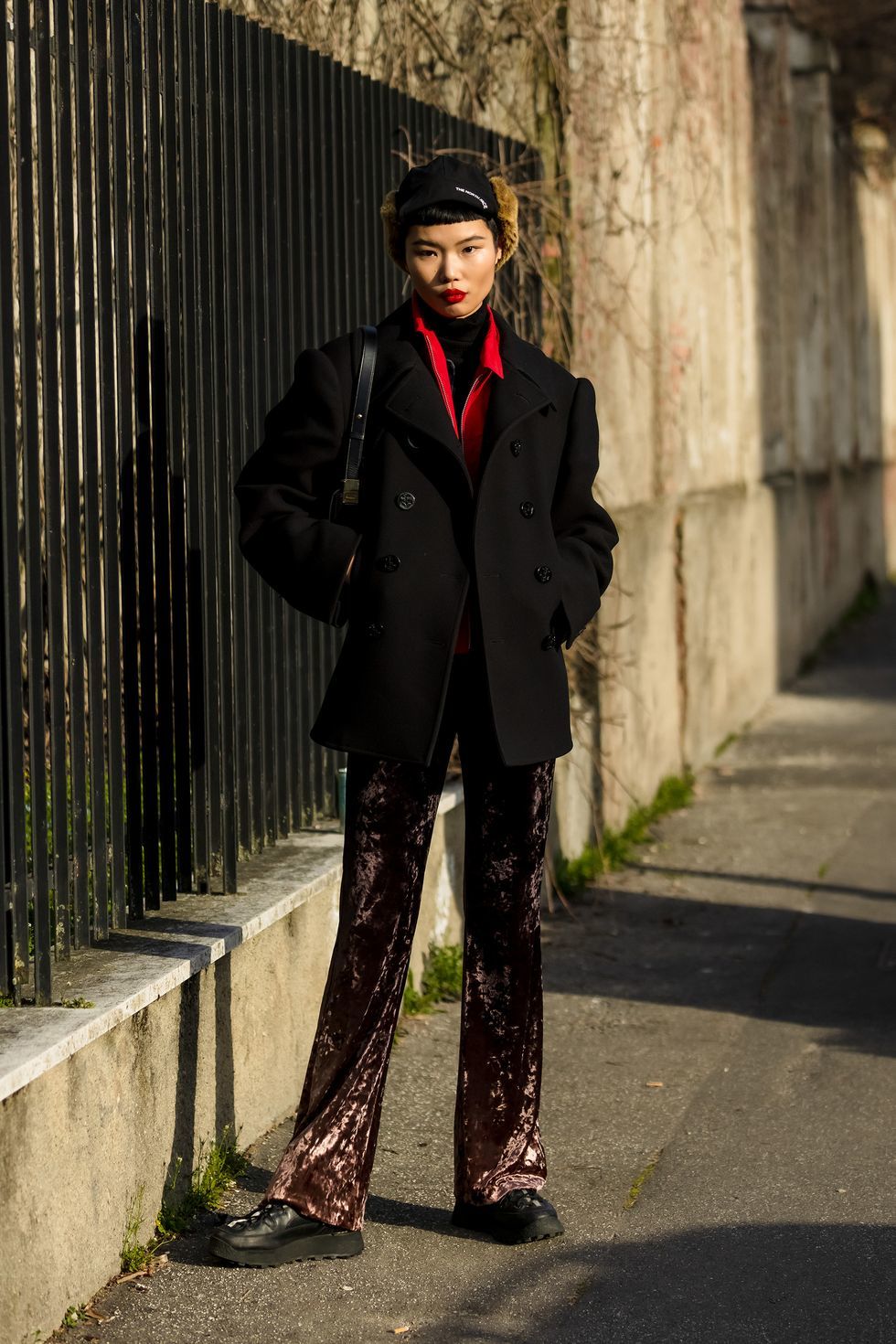 When you're finally out in the sun, bring the sequins.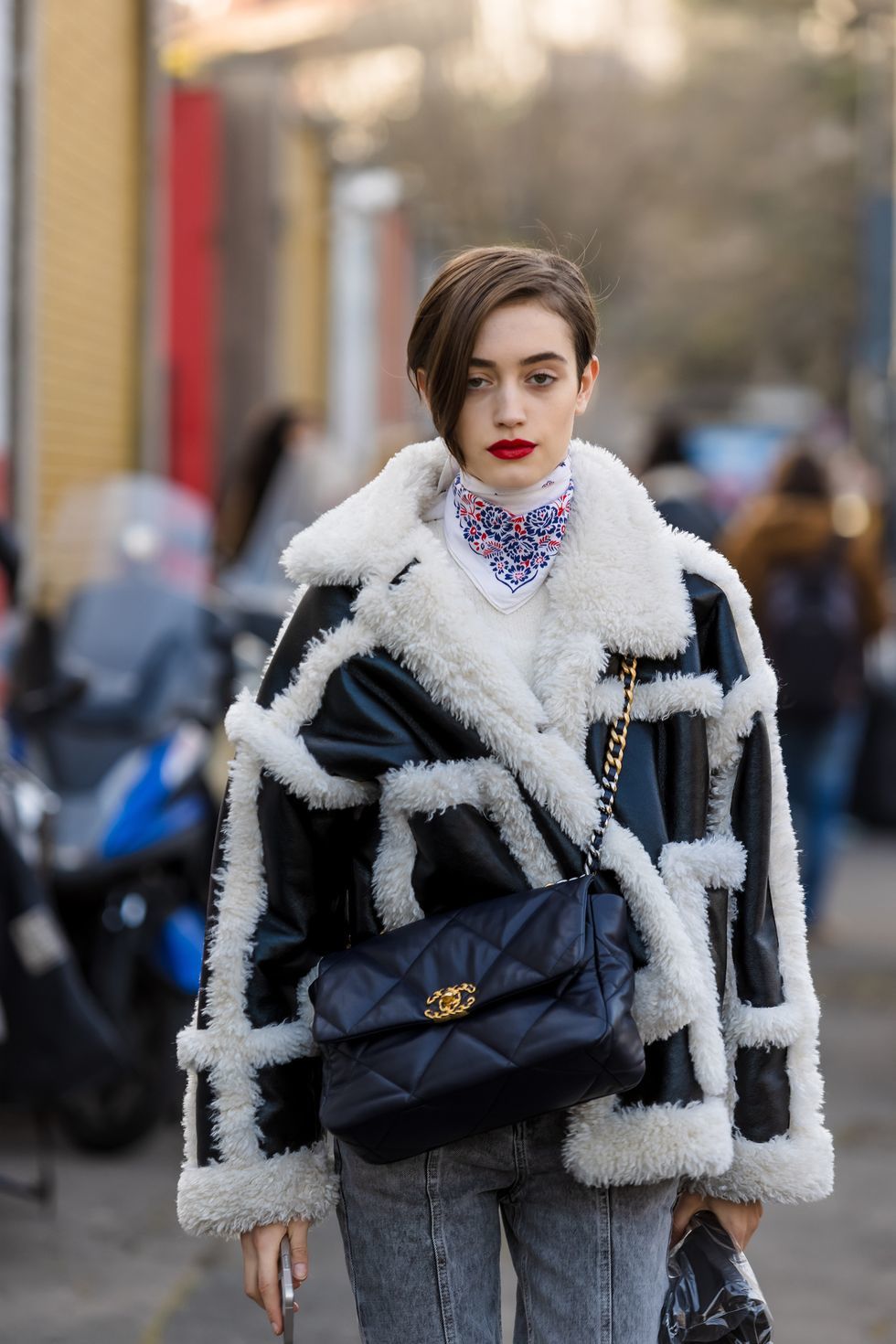 This shearling-and-Chanel combo is a winner.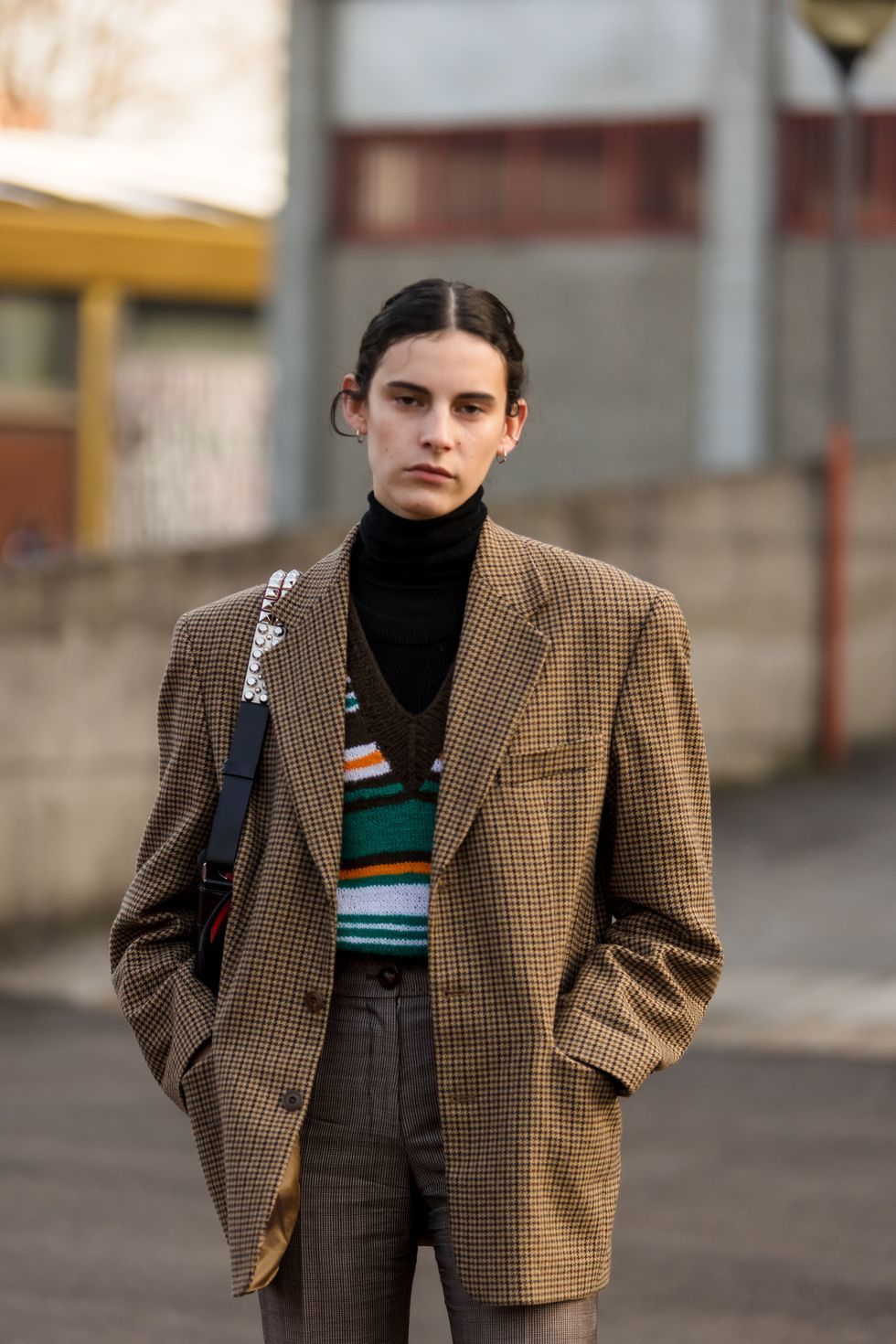 Plaid and a sweater vest for the win.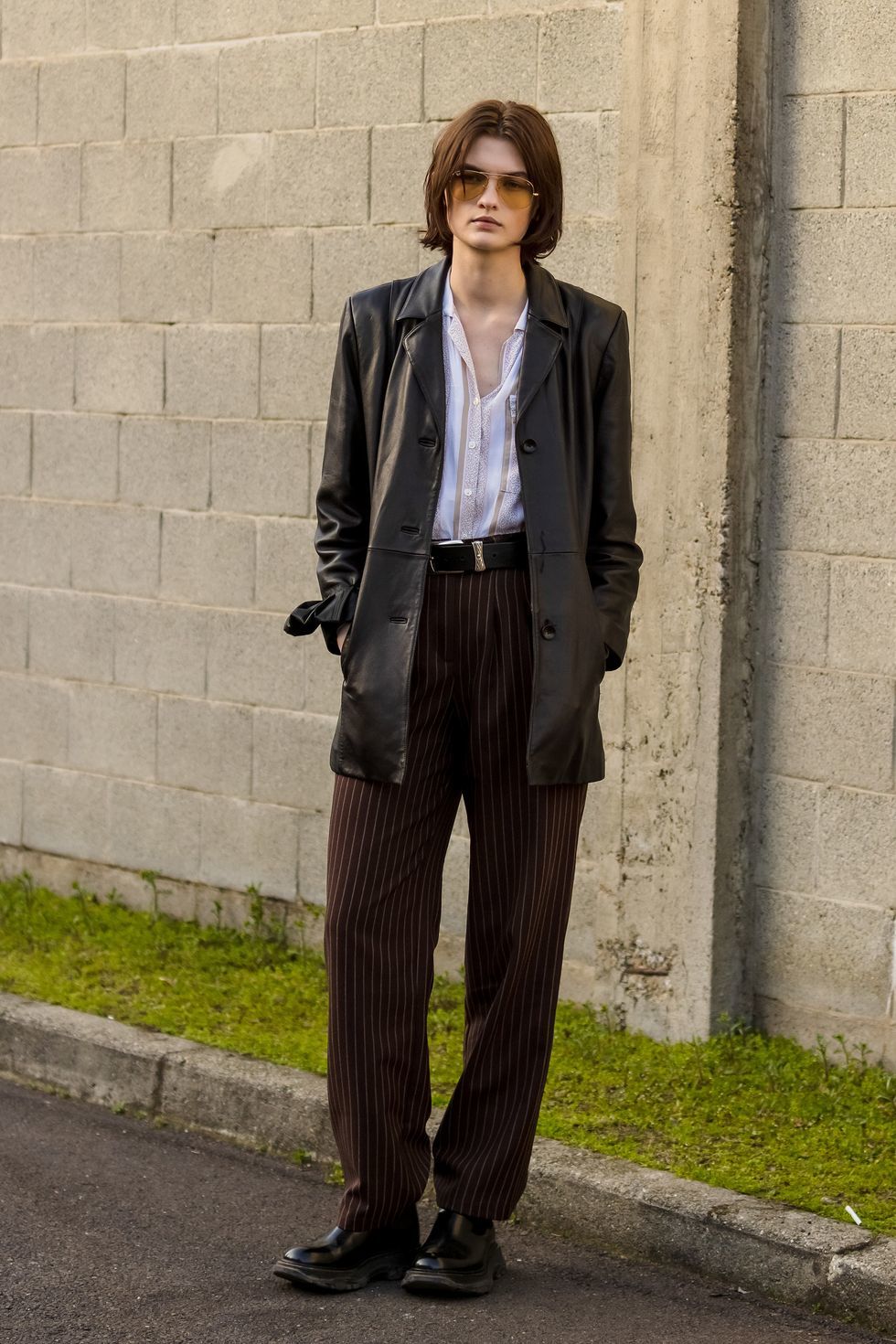 Seventies rock star is a solid starting point.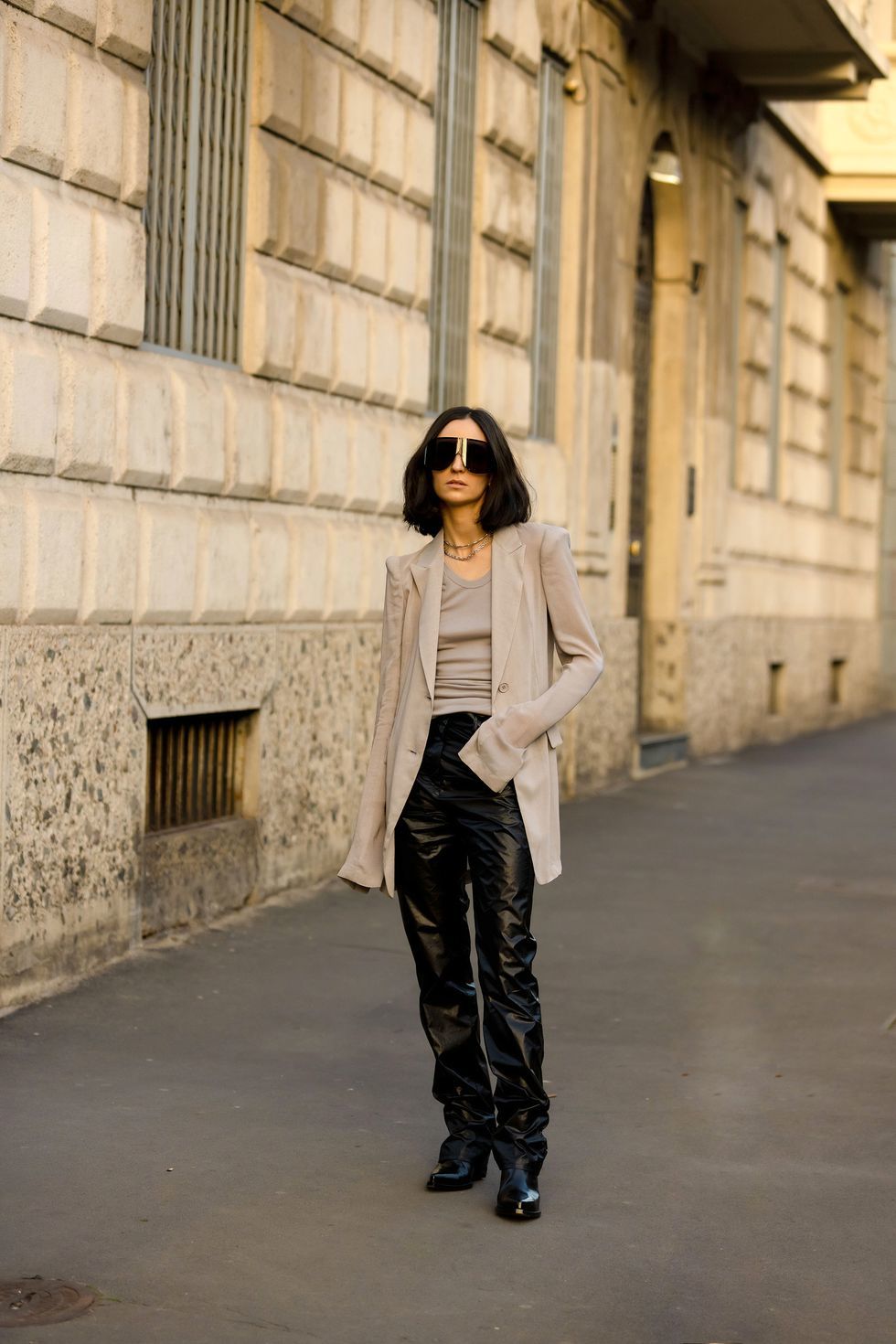 Leather trousers and a slim jacket are minimal and chic.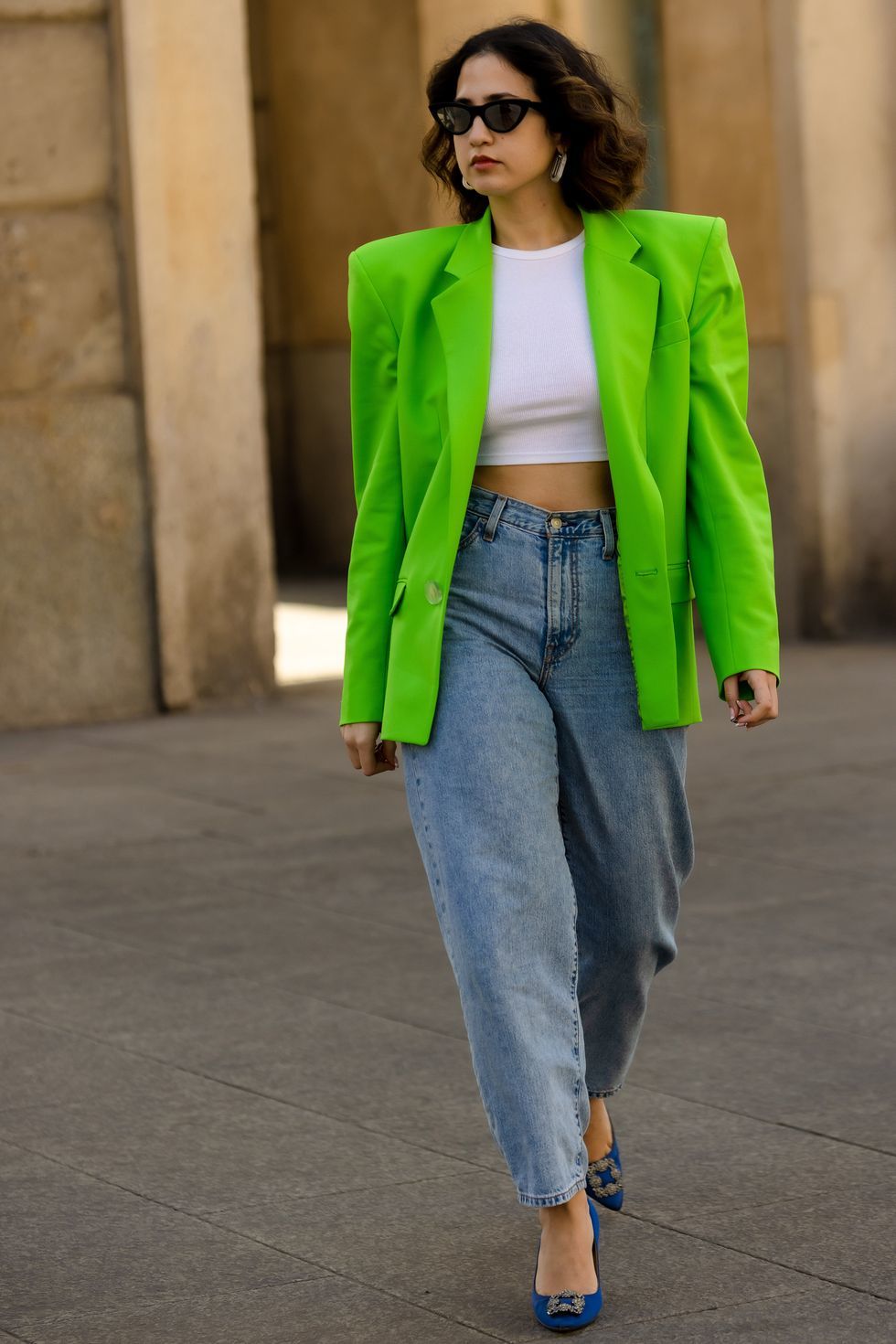 Neon and Manolos. Need we say more?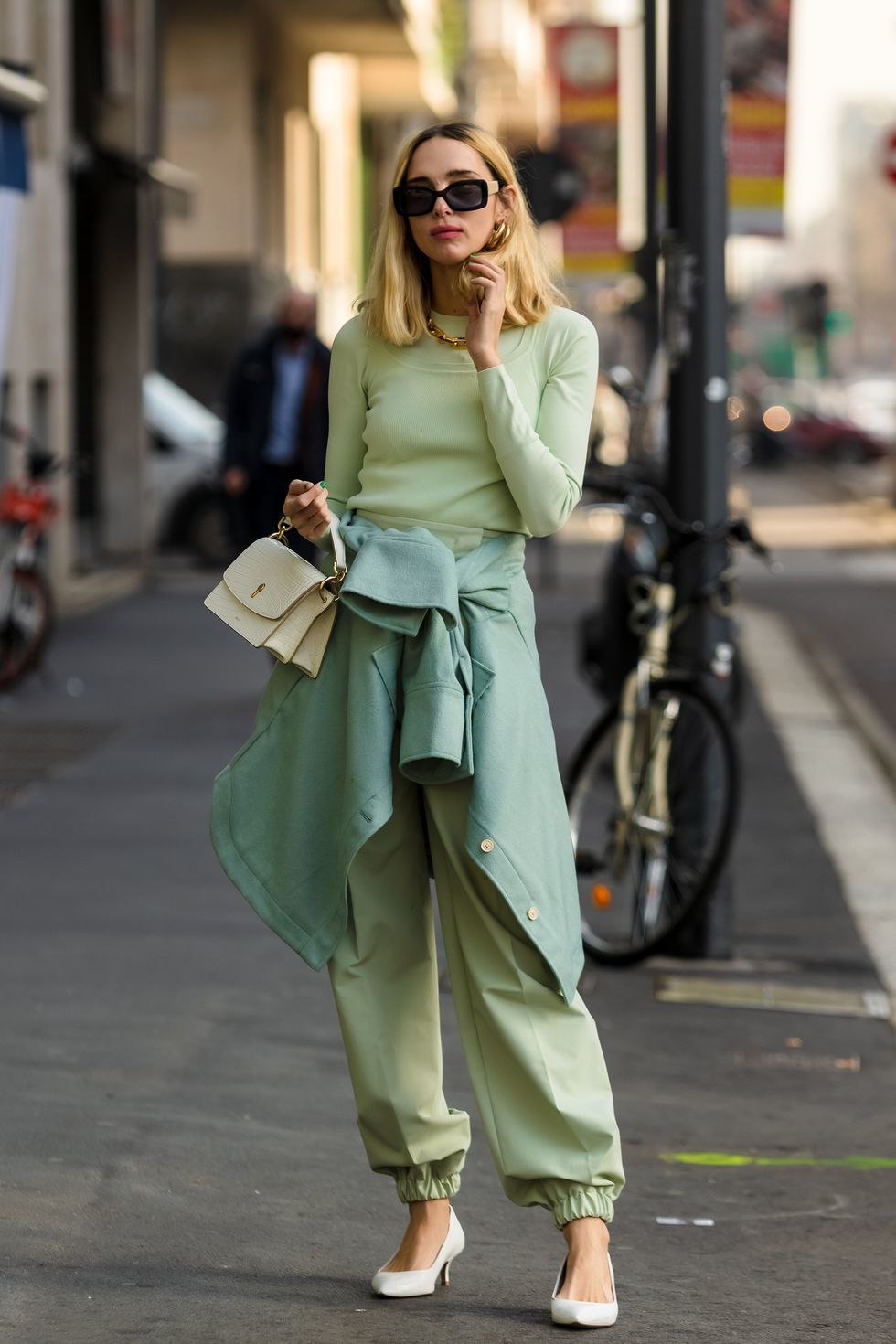 This monochromatic look is perfectly executed.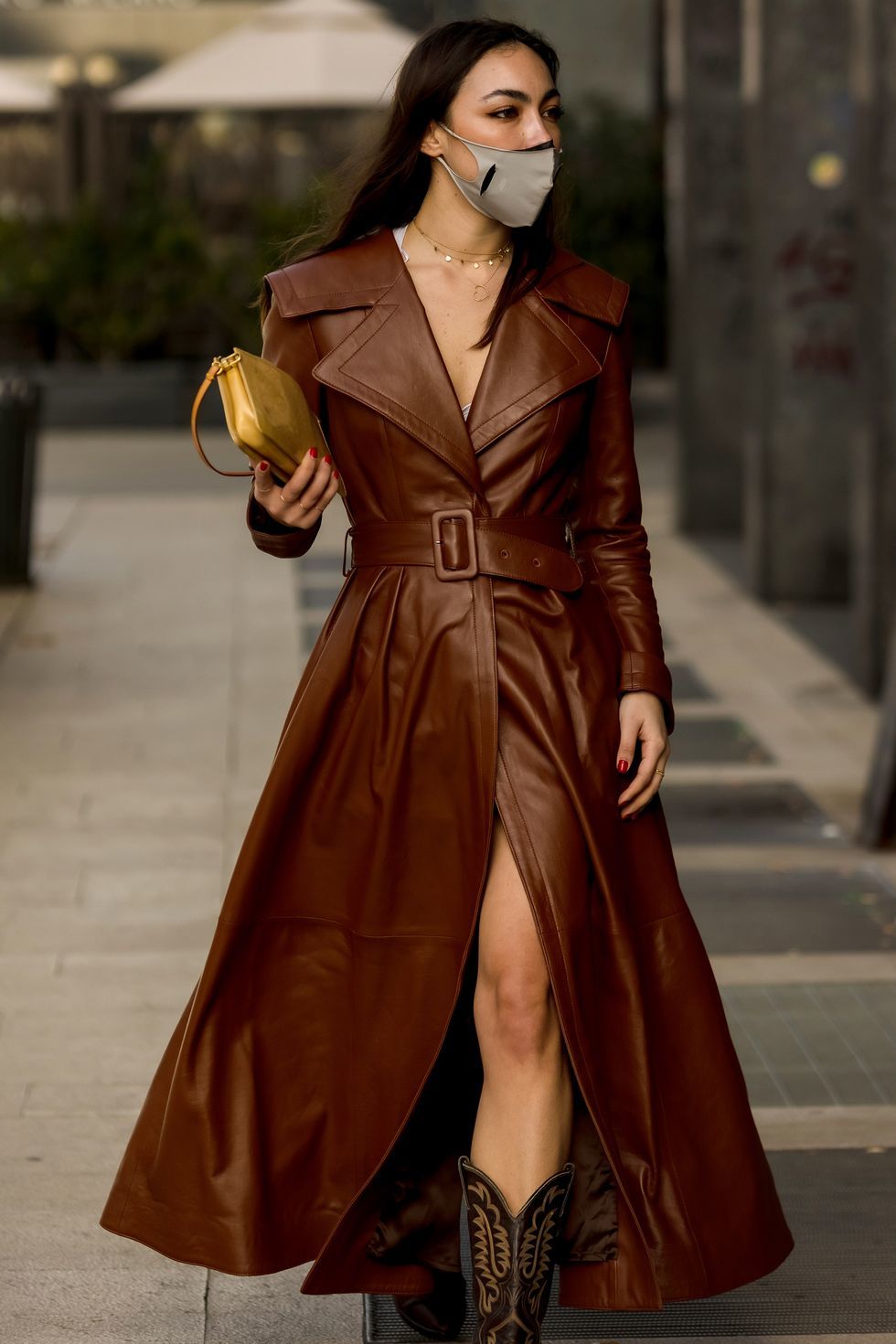 A little leather and a lot of drama.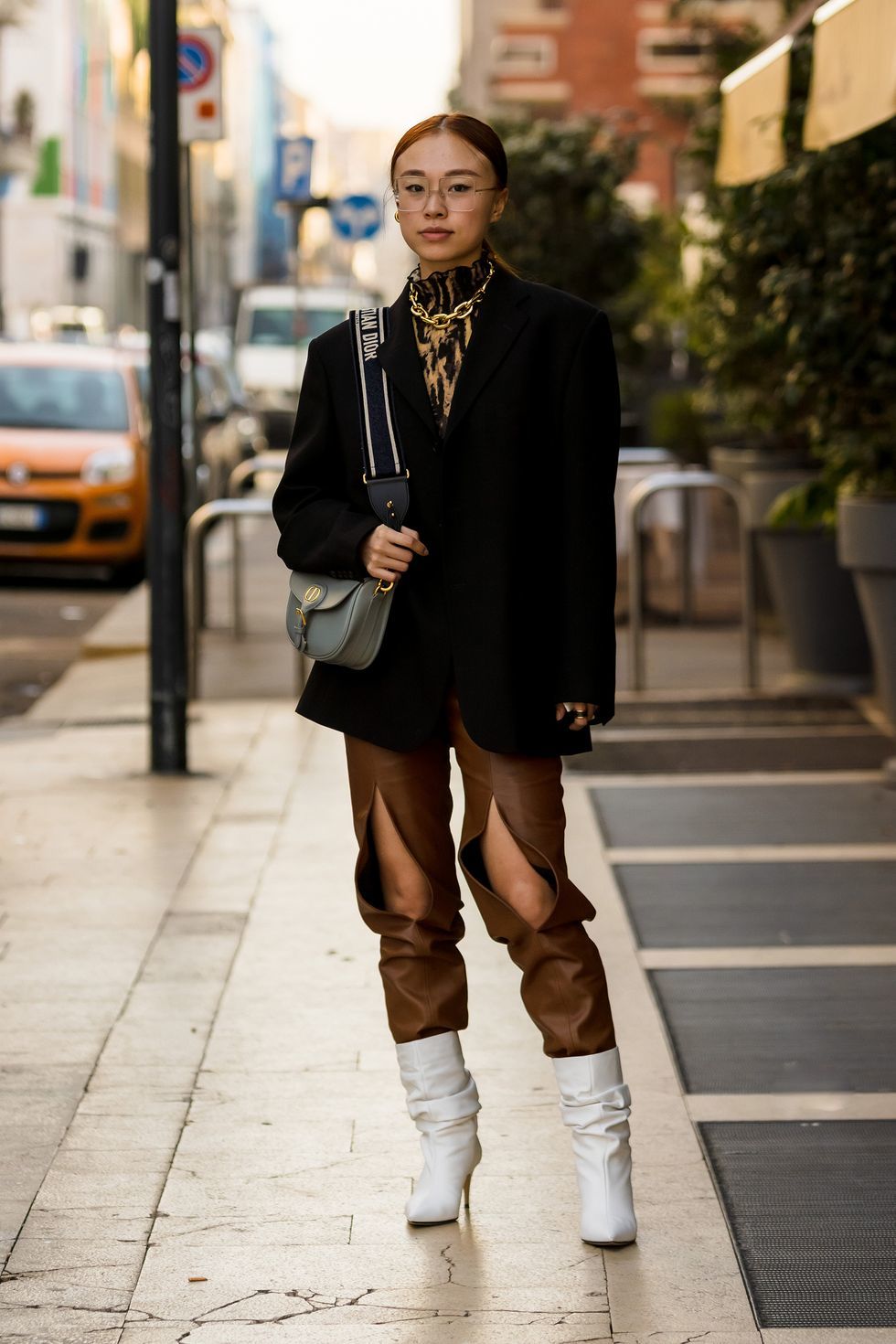 The bold necklace really ties all this together.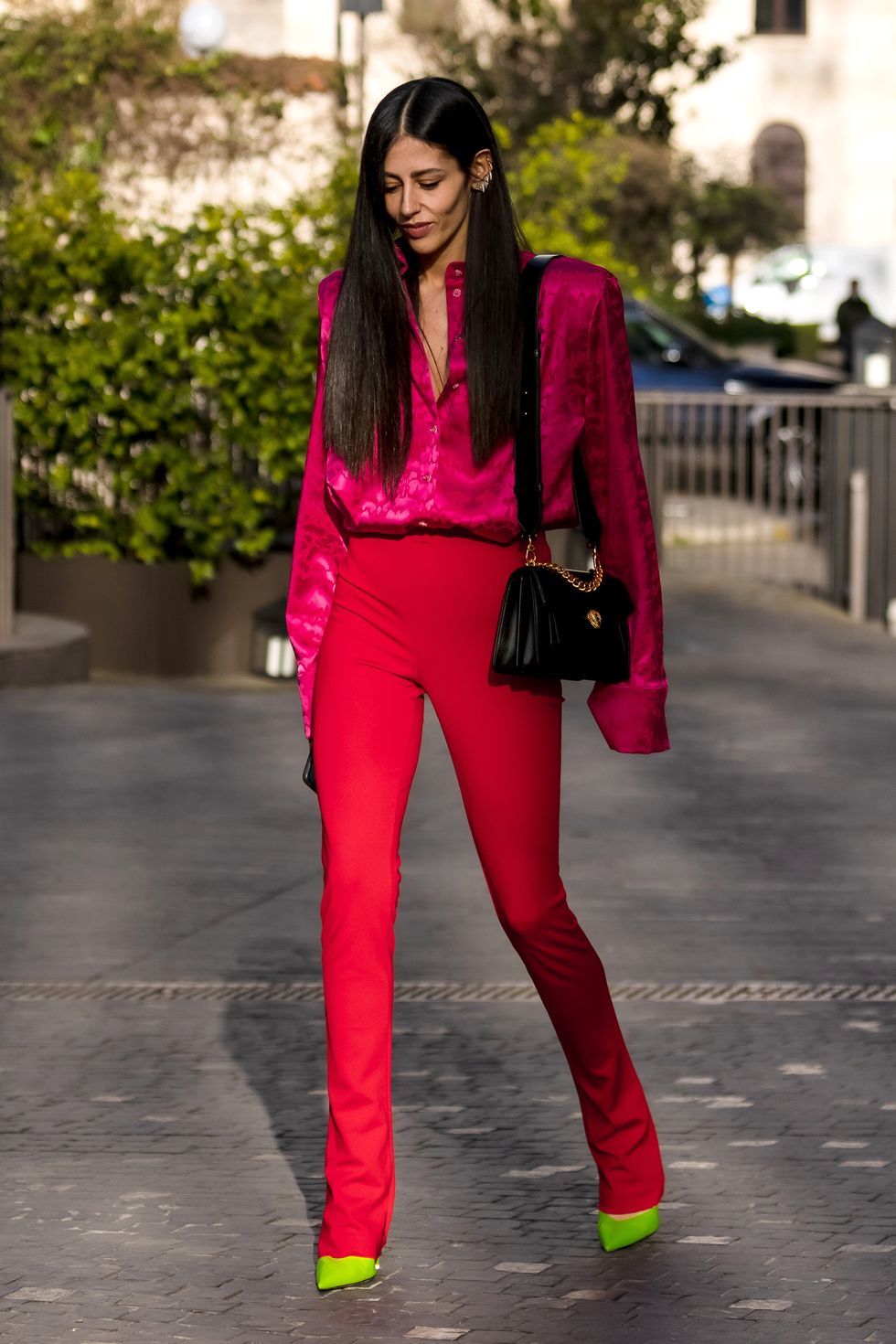 Pink and red and green somehow become bedfellows.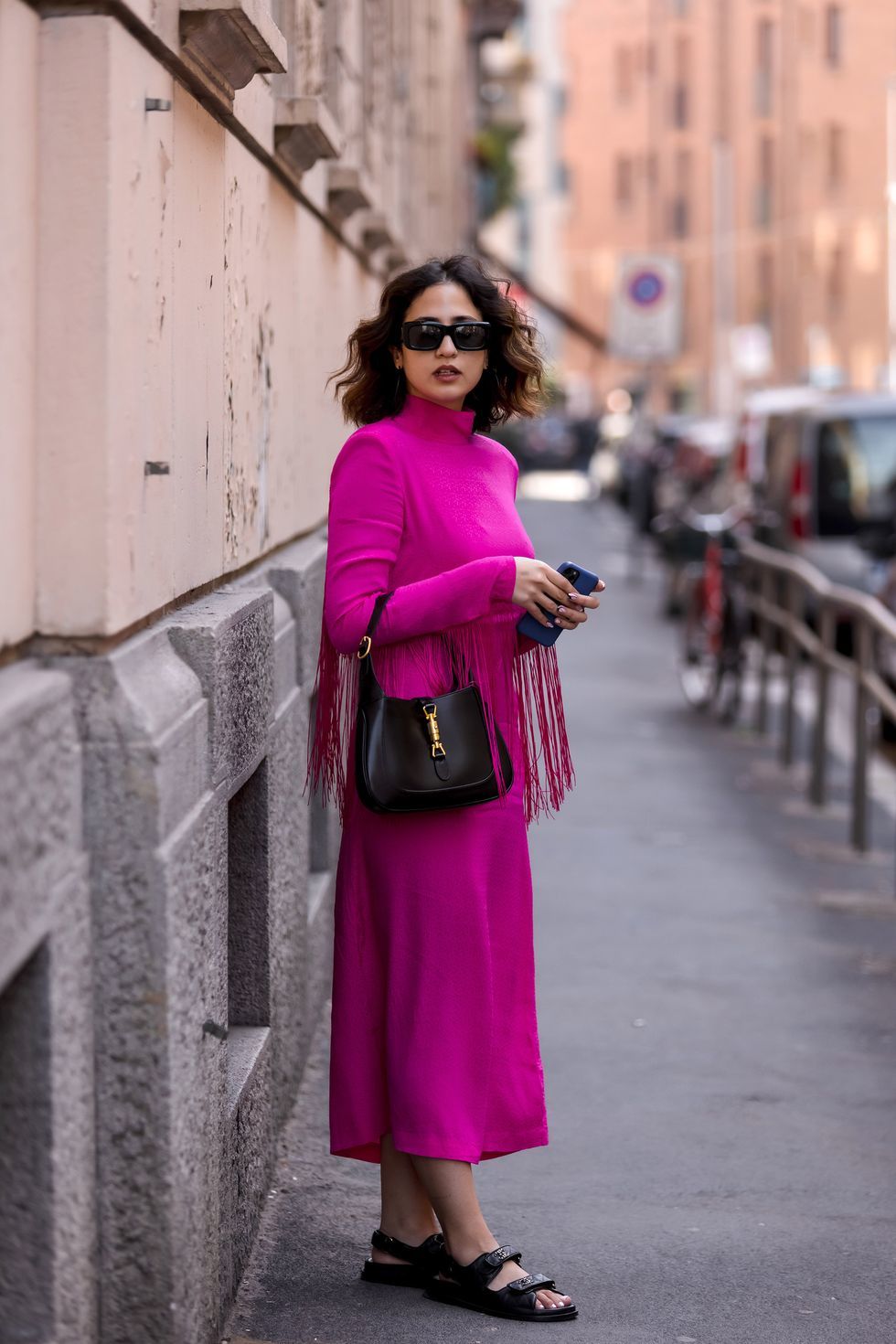 Fringe and pink meet Chanel sandals and a Celine bag.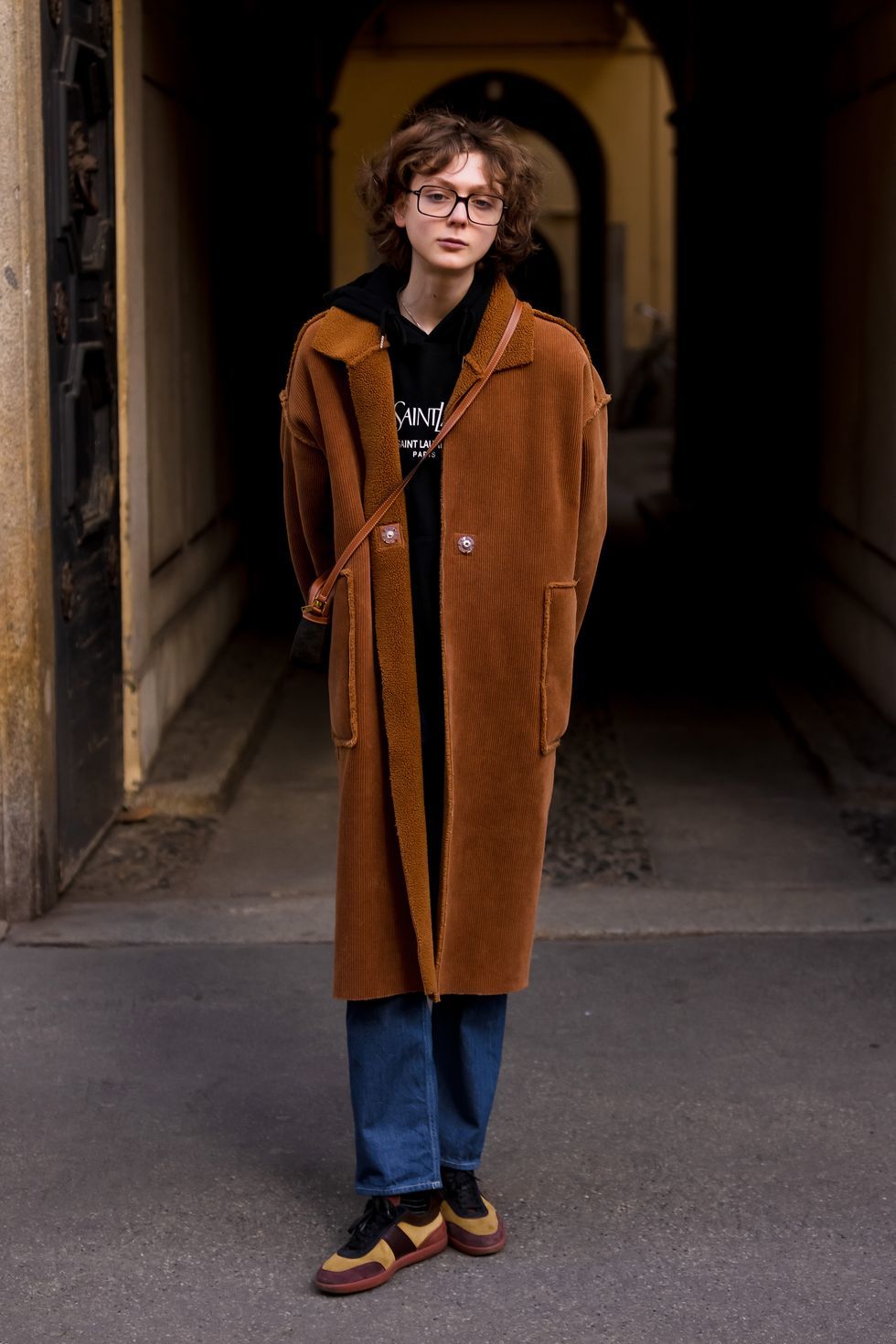 We love the understated chic happening here.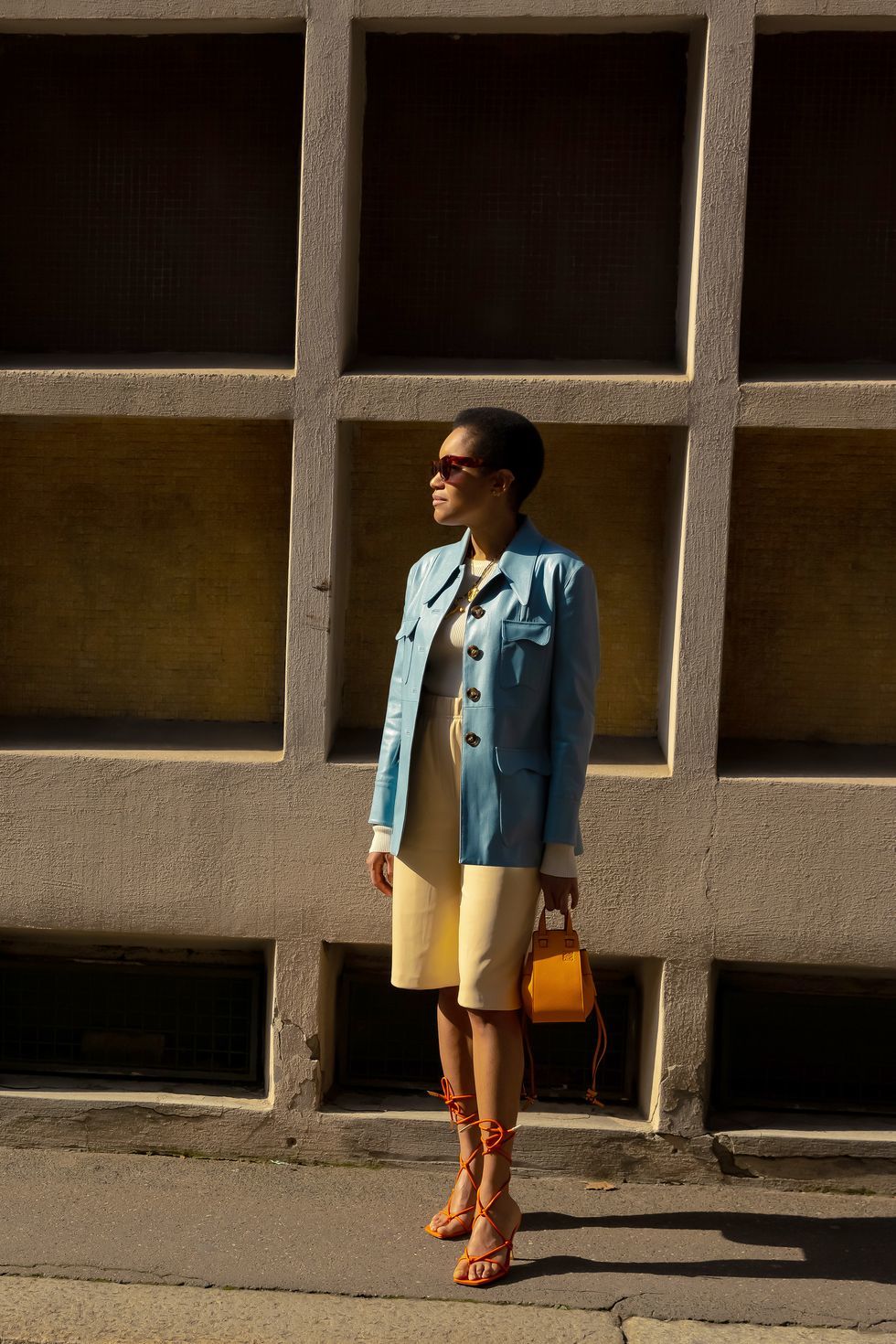 Tamu McPherson is bringing the Bermuda shorts out.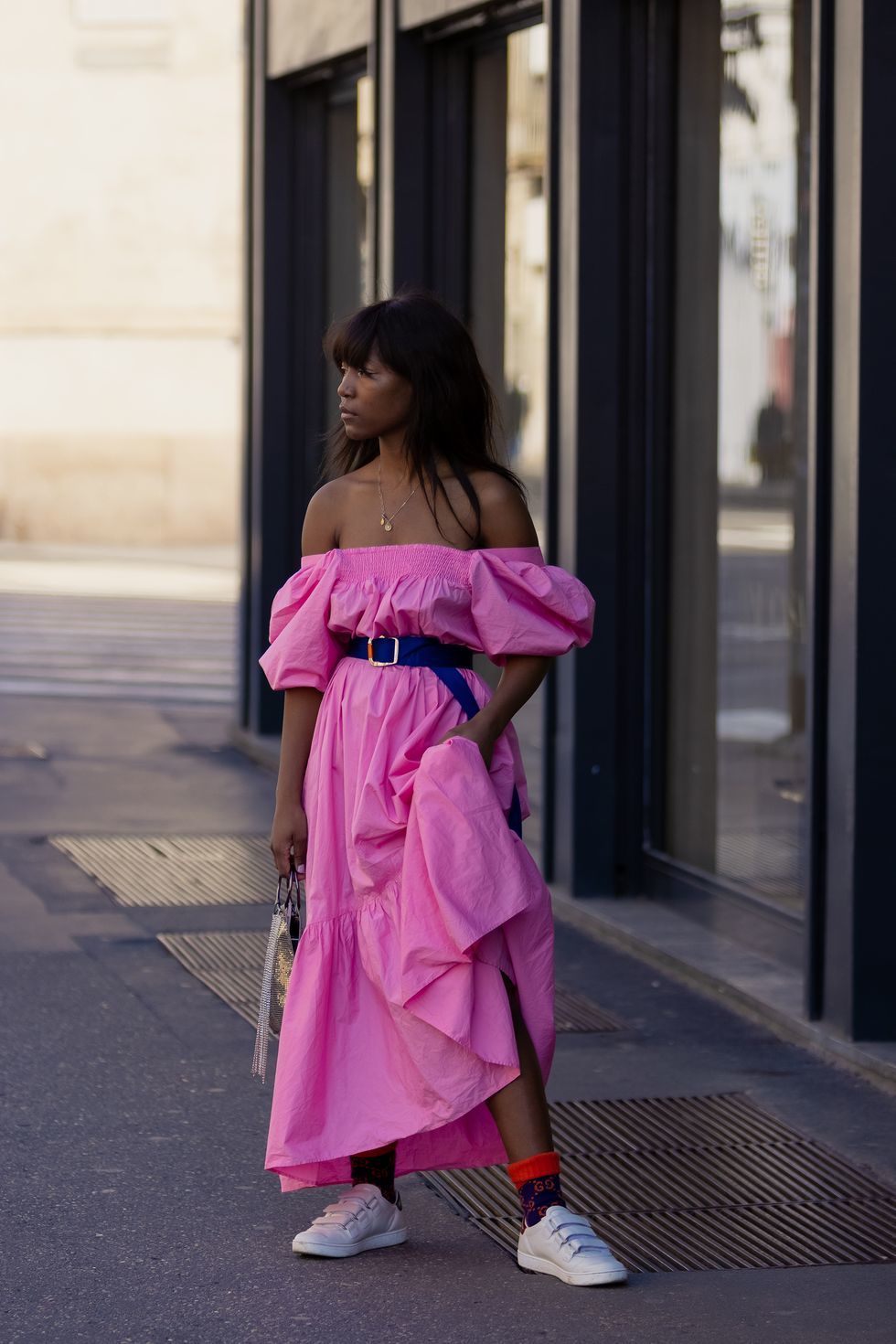 A bold, off-the-shoulder fuchsia dress with sneakers is effortless.
All black, and never look back.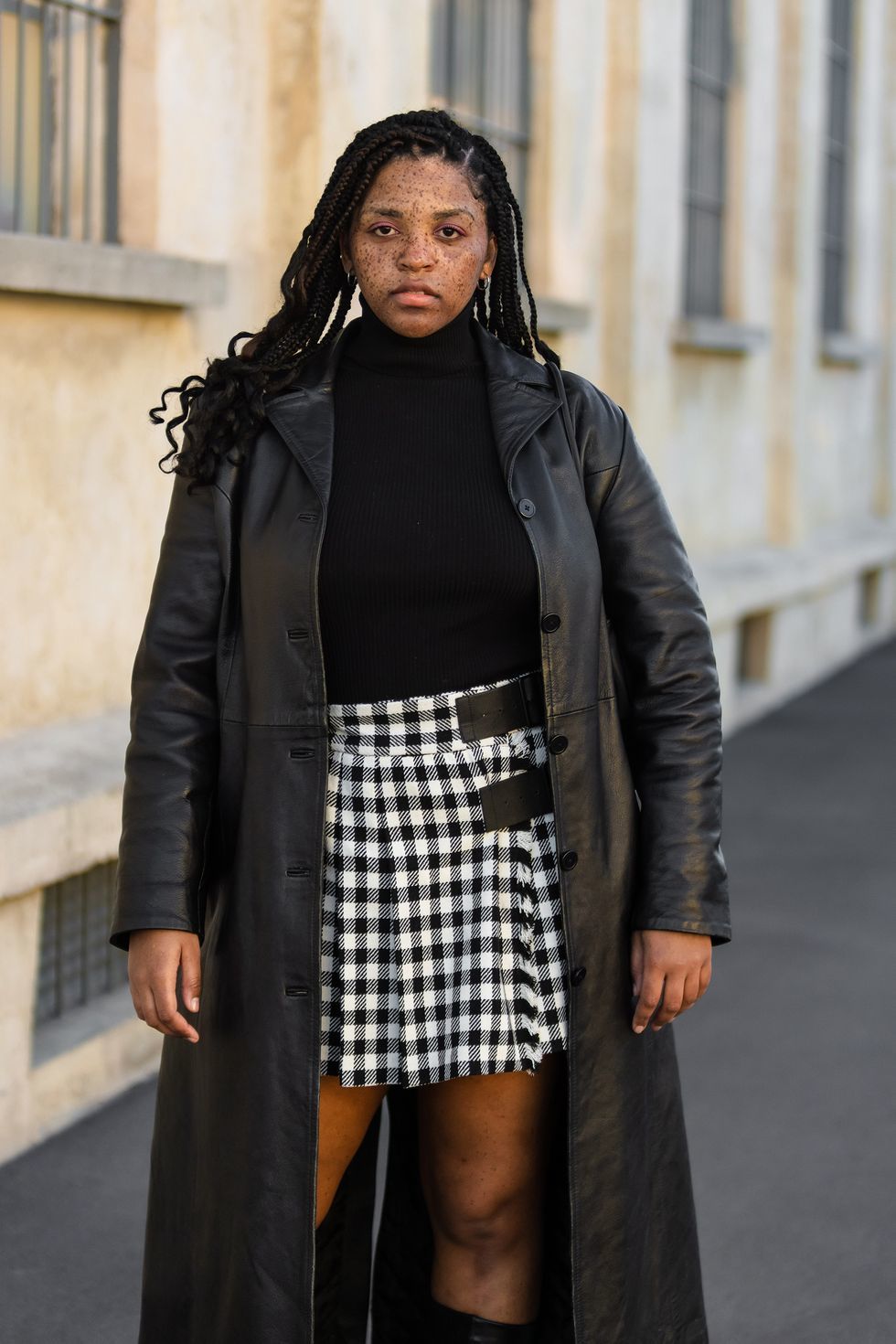 The miniskirt is back. Here's your proof.