Karl Lagerfeld is well-known for his huge personal library, but I wouldn't have guessed that the reason for piling up so many books was their smell! He has even decided to launch a fragrance that smells like books.

What is even more exciting is that the fragrance is going to be placed within a hardcover book. It seems to me that this fragrance would finally add some spice to the world's celebrity perfumes.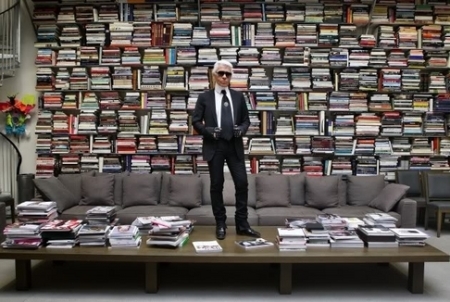 Lagerfeld's impressive library (with over 300,000 books).