"I always love taking things you know and that are considered fine ingredients, like rose, and mixing in something bonkers," says Matthew Herman.

The fashion designer turned candlemaker co-founded Boy Smells with real life partner David Kien in 2016, making a name for his buzzy brand through a Kacey Musgraves collaboration and audacious odes with Internet and Gen-Z friendly nicknames. A best seller, Cowboy Kush combines suede with saffron flower, tonka and "pot leaf" to create a scent described by the brand as "enjoying a joint at a rousing rodeo."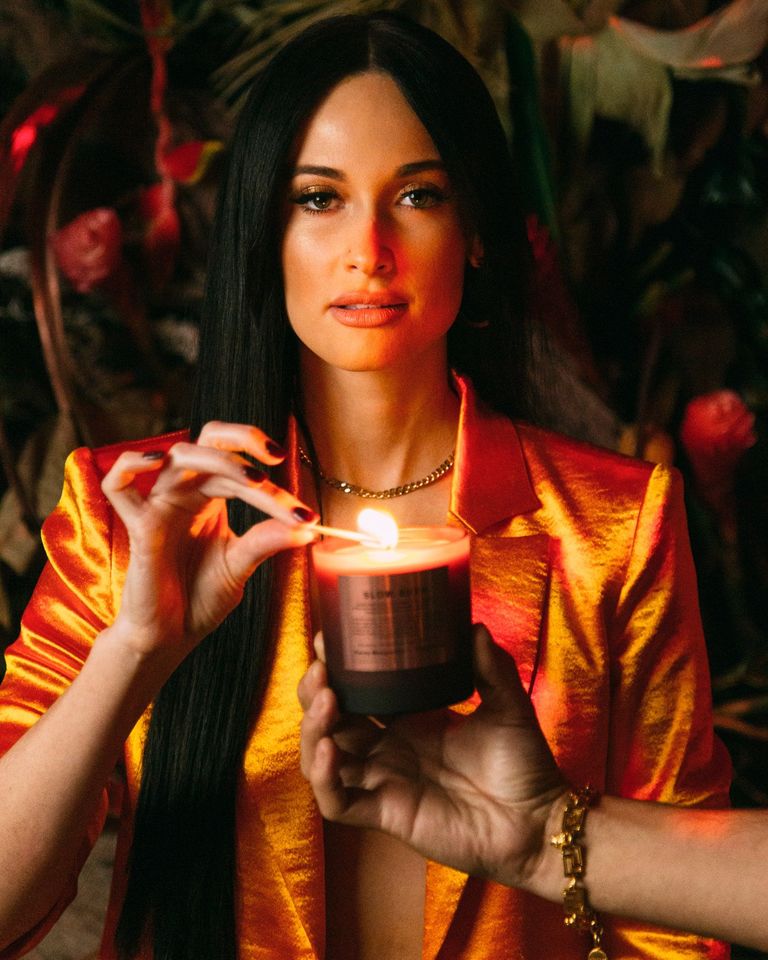 Kacey Musgraves for Boy Smells' Slow Burn Collaborative Candle

The cult candles are outfitted in millennial pink packaging a creative decision that Herman says influences more than just aesthetics. "We were poking fun at scent being assigned to gender," he explains to L'OFFICIEL. "Trying to erase some of the binary binaries of what you're allowed to smell like." Five years since launch, the adventure continues with Boy Smells' just debuted Cologne de Parfum, the first fine fragrance from the brand.

Spanning five scents, Flor de la Virgen, Tantrum, Violet Ends, Rose Load, and Suede Pony-what Herman calls the "wild card"-the collection is a surprise in each bottle, and like Boy Smells' famous candles, mix popular notes with the uncommon. Rhubarb, for instance, is mixed with lilac, pineapple, rhumarn, coconut water, and amber for the rebellious Suede Pony, while in the sumptuous Violet Ends it is joined by violet, divine papyrus, and tobacco leaves. "Everyone knows what rhubarb is," Herman explains. "It has a little bit of sweetness, but there's also this vaporous quality that makes things feel very elevated."

Inspired by Herman's interest in dualities and observations from seeing friends cross the stereotypes of the beauty counter-women wearing musky, leather-y odes and men turning to something lighter-the series is what the creative is calling "genderful." Rather than being genderless or unisex, Herman says the collection-and Boy Smells as a whole-is celebrating not only the specturm of gender expression but the spectrum of power, too. And so with the perfumes, one will find traditionally feminine notes mixed with those long coded to be masculine. "That crossing of scent binary seemed really safe and personal for people," says Herman, thinking of his fashion friends that would code-switch with each spritz. "Almost like the boyfriend blazer of personal products." Like fashion, the concept is the future of fragrances for the candlemaker.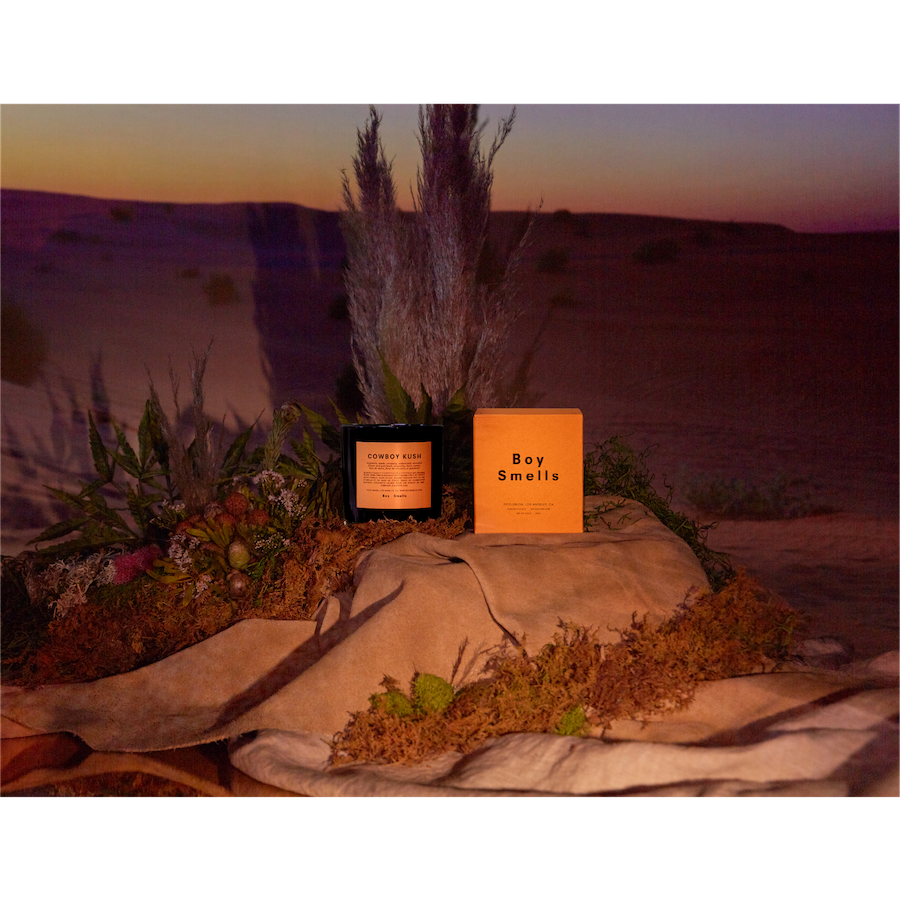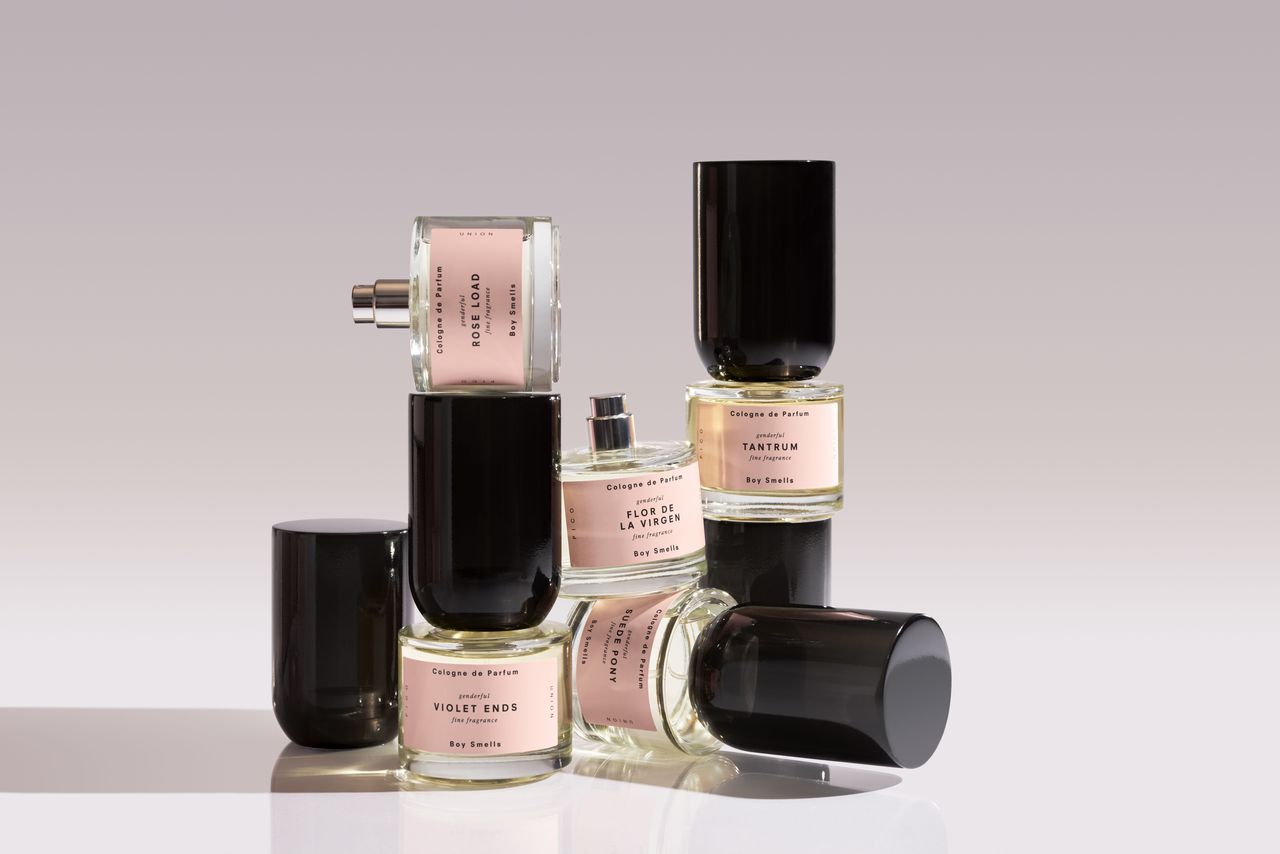 Boy Smells' Cowboy Kush Candle and Cologne de Parfum collection

While the first five scents are new to the Boy Smells universe, Herman says that Boy Smells devotees are already petitioning for candle-to-body crossover. "Not all home fragrances are meant to be worn," he admits. "But you ever know. We're very non-binary, I'm sure we'll blur that in the future."