Inspired by rock 'n' roll, Dior's latest men's fragrance, Dior Sauvage Elixir, strikes a chord with a blend of lavender, grapefruit, and spices. Created by master perfumer François Demarchy, the nose saw the notes of the fragrance come together in an energetic melody.

An art form and a science, developing a fragrance requires a level of experimentation comparable to improvising a song. "You need to search and play to find a good combination that will live in harmony," Demarchy tells L'OFFICIEL. "It takes craft and knowledge and rarely happens by accident."

But once you have the key notes-in song or scent-you can choose which ones to amplify. For the Elixir, lavender is at the heart of the fragrance. Demarchy worked closely with Philippe Soguel, a distiller based in the southeast region of France, to source the lavender essence.

"Our Lavender Angustifolia comes from the Baronnies massif in the French Provençal Drôme region," Soguel says. "We distill lavender and other aromatic plants that grow in this unique part of Provence, transforming them into raw materials. Bleu Provence is a company that we have deliberately kept at a modest size in order to maintain our requirements for very high quality. To that end, I work hand in hand with local producers, chosen for the quality of their harvests as well as for their commitment to developing organically certified crops."

From this starting point, Demarchy brought in other woody, fresh, and spicy notes to complement the lavender for an intoxicating effect. Housed in an enticing midnight blue bottle, this more refined iteration of Dior's Sauvage fragrance offers a potent blend that pleases the senses. To give us more insight into the process of creating such a striking scent, Demarchy speaks to L'OFFICIEL about the inspiration behind Sauvage Elixir and collaborating with the face of the fragrance, Johnny Depp.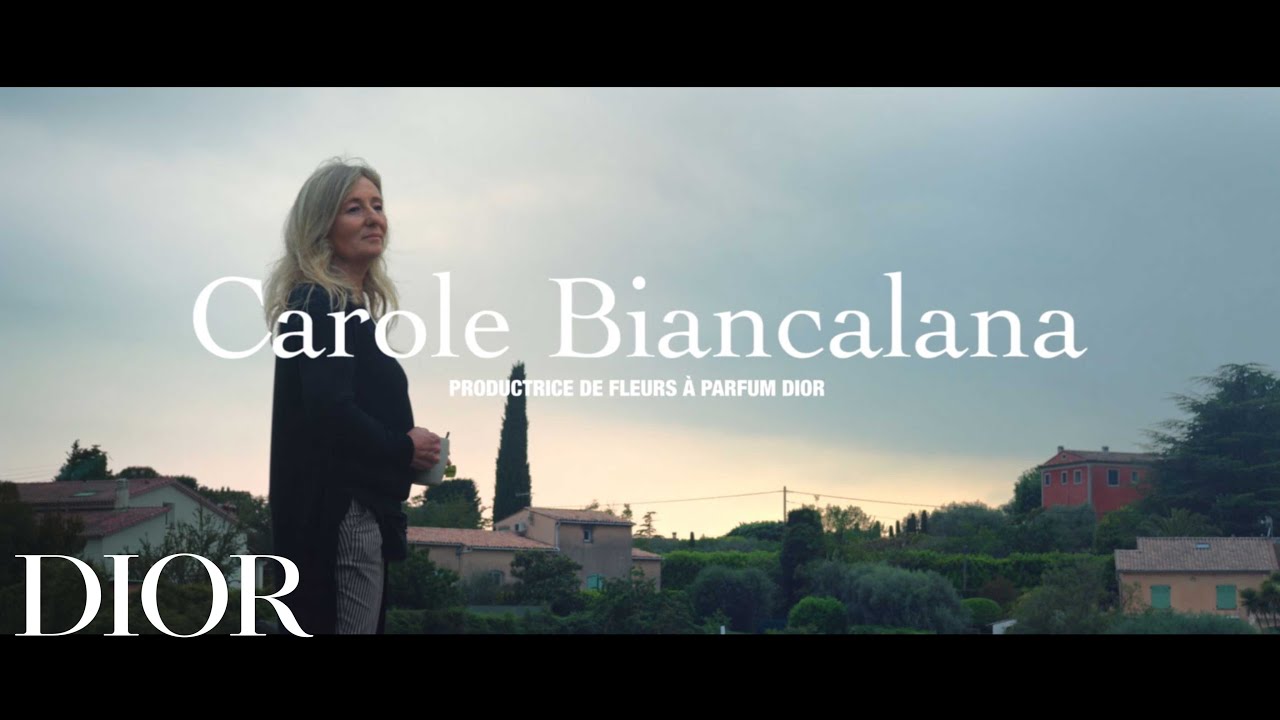 L'OFFICIEL: Can you tell us about the main notes of Sauvage Elixir?

FRANÇOIS DEMARCHY: For Elixir, I wanted to find the heart, the soul of Sauvage. I removed, streamlined, and simplified, in order to express the rare density of the fragrance. It was a really interesting exercise, finding the essence of the product. It's much harder to get rid of some ingredients than to add some, interestingly. To do this I used different ingredients but mainly, the essence of Lavender Angustifolia that brings its really floral note. Then the warmth of wood note arrives with an amber accord, which is I believe the powerful signature of Sauvage. Then comes a liquor-like, appetizing note of liquorice. With them, Haitian Vetiver leaves its slightly earthy masculine imprint, which converses wonderfully with the juicy tangy hint of lingering grapefruit. To finish, a Patchouli heart essence surrounds them, to create the link between all these woody note.


L'O: In fragrance, often perceived feminine ingredients like florals, or lavender in this instance, are transformed for men's fragrances. What makes it more masculine in this context?

FD: First of all as a perfumer I don't really believe there are per say masculine versus feminine scents. I like to think I can play with all ingredients in all types of perfume, and whether it is worn by men or women is their choice and their choice only. For instance, did you know there are always floral notes in masculine Dior perfumes? Because combined with the right ingredients, you can nuance anything. Also, you must have in your mind the smell of the Lavandin and not the real lavender that is the Lavender Angustifolia that we used in this new fragrance. These are really two different smells and combined with woody ingredients as described before, this is really a stronger, more powerful scent. Still floral but intense and woody.



L'O: How does music relate to creating a fragrance?

FD: It's all about the notes! I don't like talking about synaesthesia too much, I tend to stay careful because, yes, there are some bridges and parallels between music and fragrance, but it's not to be taken to the first degree that both work the same way.

The most beautiful thing they have in common is the power to take you places. Both music and fragrance are used as powerful tools for your memory, it gives you access to a feeling from a certain times, it's almost as if it gave you a key to unlock a memory, and that's beautiful.

In terms of universe, combining music and fragrance can bring out a powerful feeling too, like Johnny Depp's guitar riff is a perfect match for the new Sauvage Elixir scent.


L'O: Where do you see men wearing Sauvage Elixir? What mood does it evoke?

FD: Everywhere and for every occasion! (Laughs) there is no rule, each person is free to do what feels right to them, that's what's great about perfume. Sauvage was a pioneer in the message that it sent: I am trying to seduce no one, I'm on a quest for myself only, I'm leaving everything behind, "I gotta get out of here" as he says! I think as men and women, too, we identify to that need of big spaces, going back to nature, leaving behind every non-essential aspect of your life, not caring. And since 2015, we always try to go further, without ever betraying who the character is at his core. Same goes for the olfaction: we go deeper and deeper but staying true to Sauvage and what it stands for-exceptional raw materials, virility, and freshness.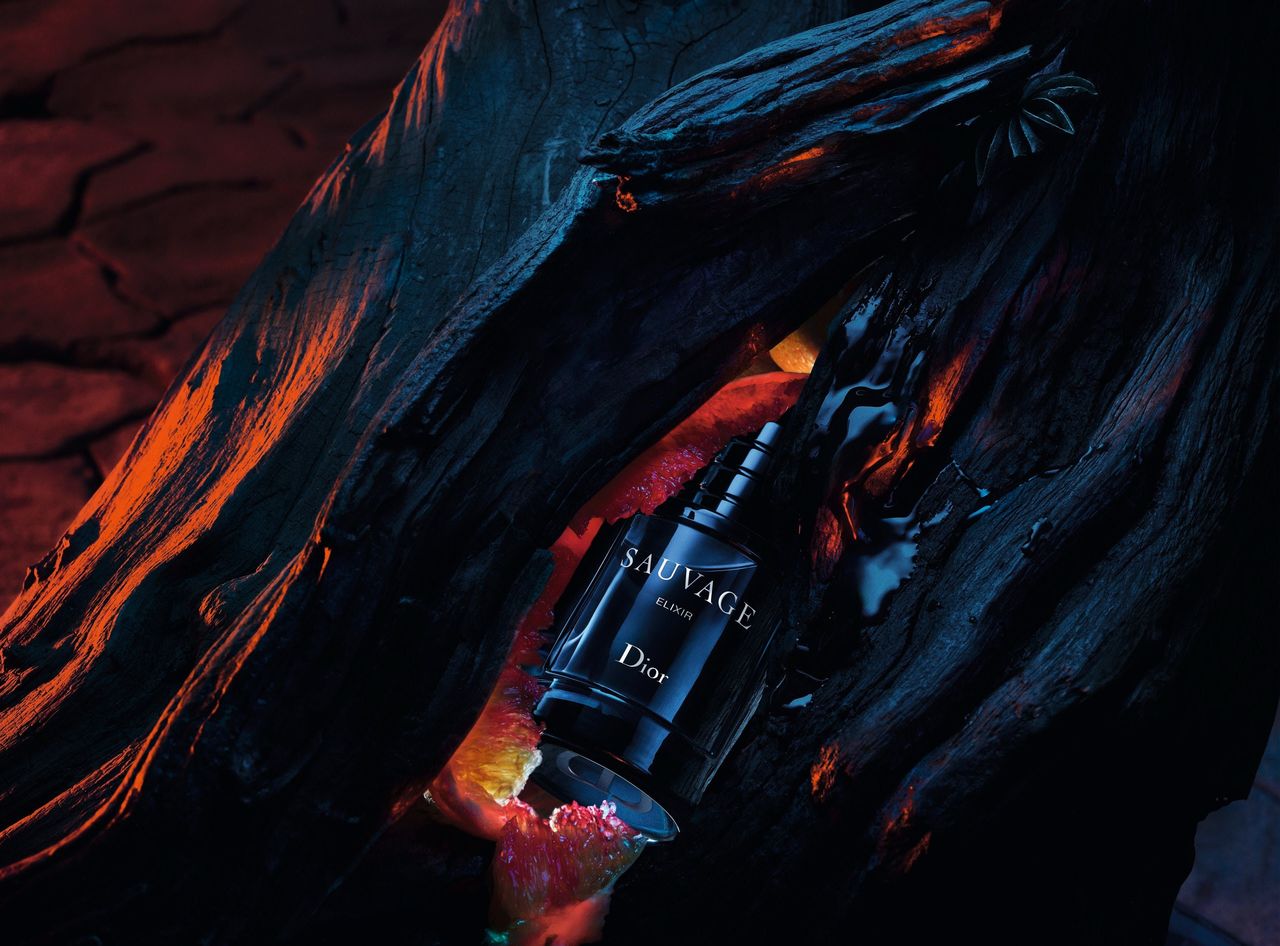 L'O: What was it like working with Johnny Depp? How do you think he embodies the fragrance?

FD: It was an experience! We shot a little film together last year...He was very focused, very interested in talking about perfume, because in his mind it is a both a sensory and intellectual craft that he admires. You can feel he has a lot of culture and background, his mind seems to work non-stop. He made me discover the Moscow Mule and I must say it is a very interesting accord, it works really well! The Dior man is outside of stereotypes and that's precisely how [Depp] is. He is free from the expectations, that's what Sauvage is about.



L'O: Depp plays guitar in the campaign for Sauvage Elixir, underscoring the connection to music. What music do you enjoy personally?

FD: I am often asked that question and I must say I really enjoy classics like the Beatles, it takes me back to long road trips in the U.S.-it takes me straight to vacation in my mind!