Throughout recent fashion history, controversial designs and styles have taken many different shapes and forms. Some garments that made a splash in society at the time challenged fashion norms and have now become cornerstones of our style. Others were problematic and remain that way. In both cases, we come to learn how inextricable fashion is from the broader cultural and political world around it, as it can reflect and often reject the sentiments of the times. Just as designers can capture and radically transform a cultural moment, they can also engage with a history of cultural appropriation and racism that unfortunately continues to prevail within and outside the fashion world.

From pieces that turned heads in awe to designs that sparked outrage and debate, these are seven of the most controversial moments in fashion history.


Dior's New Look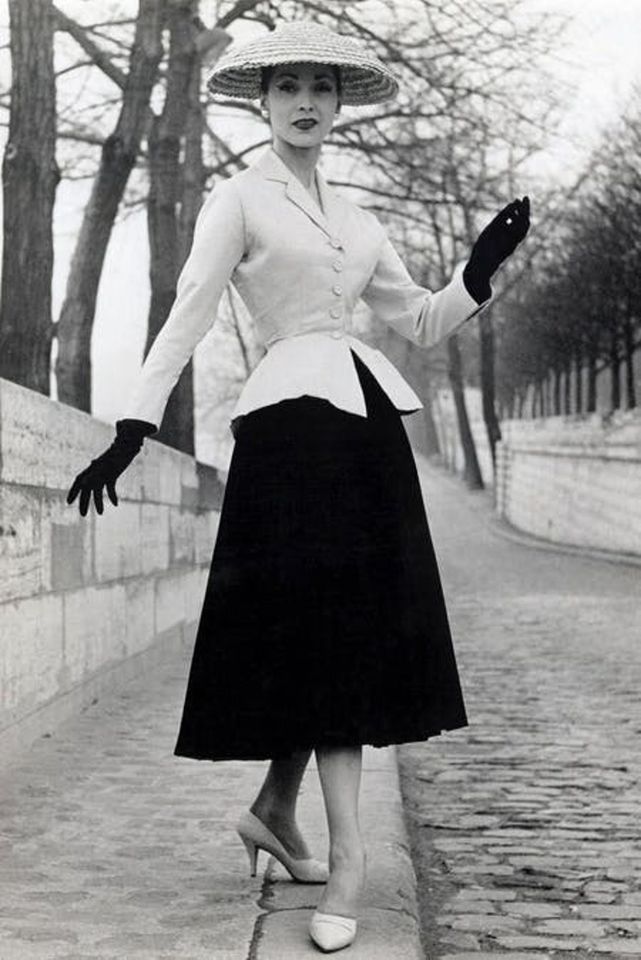 Dior's 1947 New Look collection.

During World War II, ateliers closed their doors and women were forced to abandon their pricey fabrics and beautiful clothes in exchange for more practical, utilitarian garments. Britain even banned extra pockets, buttons, embroidery, and lace as a part of its "austerity" standards. When Christian Dior launched with his New Look collection in 1947, it was a reaction to the limits on fashion in the years prior. The New Look was all about creating a curvaceous silhouette with prominent shoulders, cinched waists, and voluminous skirts.

But Dior's creation was met with a divisive reaction in society. Some loved the look, viewing it as a way to reclaim their style and extravagance again, while others were in outrage over the "wasteful" amount of fabric used in the skirts, so soon after the extreme poverty and rationing in the war. Some also thought Dior's harshly cinched waists and impractical designs restricted the female body more than embraced it, a point of criticism that was taken up by designers in the generations that followed who subverted this silhouette and sought a new kind of femininity in fashion.

Dior's New Look caused a stir, both good and bad, at the time, but remains a staple of fashion today and is often seen in the current House of Dior runway collections.


Mary Quant's Mini Skirt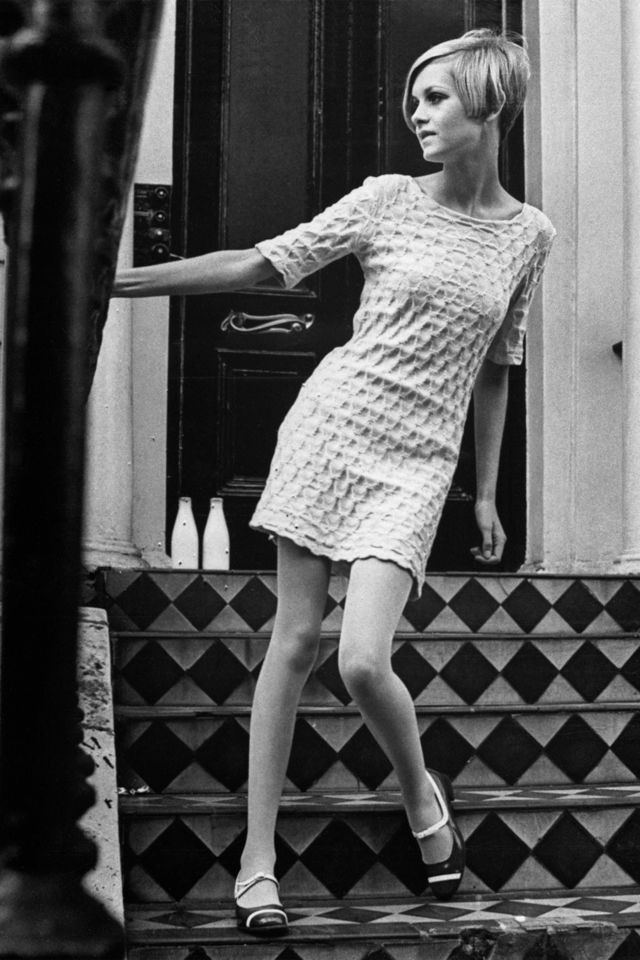 Twiggy wearing a Mary Quant mini dress.

Hitching up hemlines has been coming in and out of fashion for centuries. But the mini skirt we've come to know so well was popularized in the 1960s by fashion pioneer Mary Quant in London. Quant's boutique, Bazaar, became a key hangout in London, appealing to the Mod youth culture that sought to subvert the repressed values in a post-war culture. In the '60s, young women began to indulge in their sexuality and embrace their femininity more than ever—met with the critical eye of the older, patriarchal morals embedded in society. At the time, Quant's skirt became a subject of controversy, publicly exposing parts of the female body that had previously been hidden and appealing to a new generation of women in the '60s.

The mini skirt became a staple in fashion, championed by women in society and the spotlight alike—from Jean Shrimpton's controversial mini skirt moment in 1965, when she abandoned her gloves and stockings, to Debbie Harry's mini skirt revival in the 1970s.


Vivienne Westwood's Bondage Suit & Punk Gear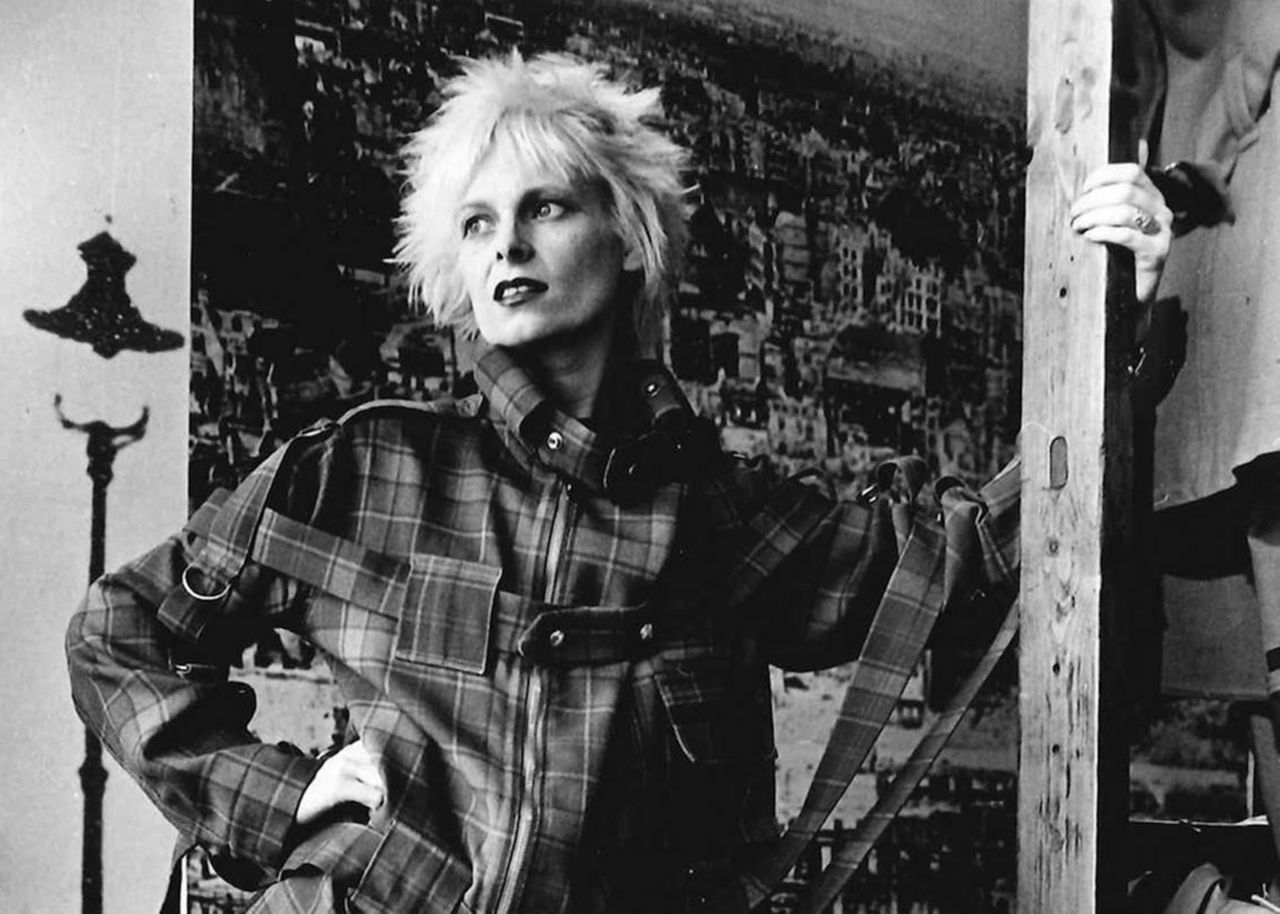 Vivienne Westwood wearing a plaid bondage jacket.

Vivienne Westwood began her career by pushing boundaries. A former schoolteacher, Westwood opened her own boutique in London, fittingly named SEX, and defined a new generation of punk style by designing and dressing some of the most iconic punk rockers, such as the Sex Pistols. Westwood and Malcolm McLaren, who was the Sex Pistols' manager and longtime partner in Westwood's boutique, created one of the most provocative and now quintessential garments of punk rock style: the bondage suit. Inspired by standard-issue army pants McLaren brought back from the United States, Westwood used black sateen from the waistcoats of British rail clerks and added bondage straps to accomplish the sado-masochistic look.

Punk music and style were known for causing a stir at the time on both the political and social level, condemned for its anarchic and overly provocative looks. Along with the use of latex fabric and provocative designs, Westwood and McLaren's bondage gear was perhaps the most shocking fashion choice, bringing elements of sexual subculture to the surface. In the decades that followed, however, this controversial design moment became not only a key element of punk designs, but a mainstream garment re-purposed by the high fashion community.


Alexander McQueen's Fall/Winter 1995 Collection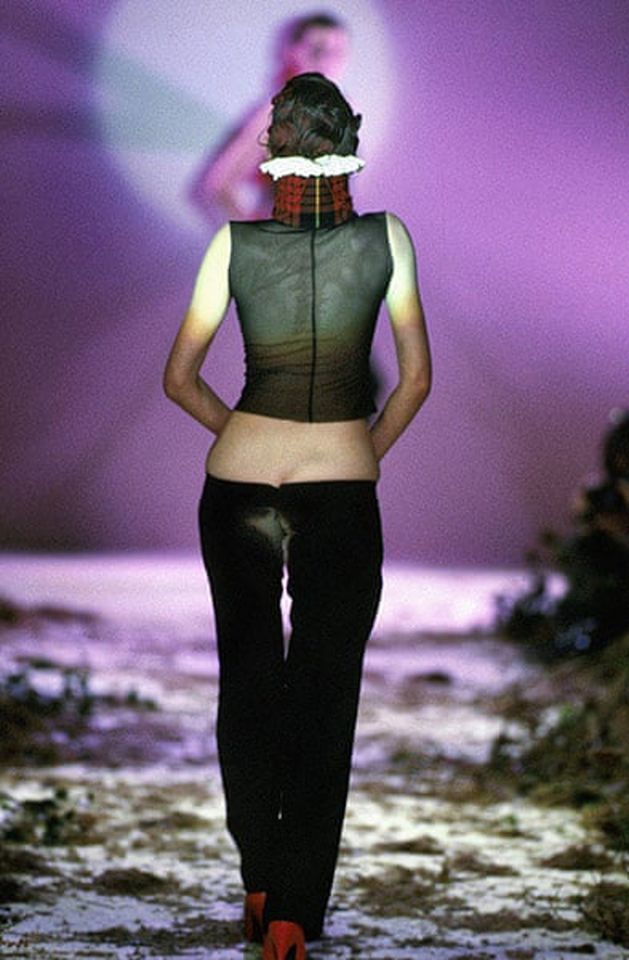 Alexander McQueen Fall/Winter 1995

Alexander McQueen created many breathtakingly provocative runway moments in his lifetime and one of the first that gained him widespread attention was his Fall/Winter 1997 show titled Highland Rape. The concept was based on Scottish history, but McQueen's interpretation featured models wearing torn and tattered clothes and his daringly low-cut bumster pants, which garnered criticism for being misogynistic. Despite the bad press, McQueen prevailed as a wildly successful sartorial provocateur and his mark on fashion history is remembered with reverence today.


John Galliano's Geisha-inspired Dior Collections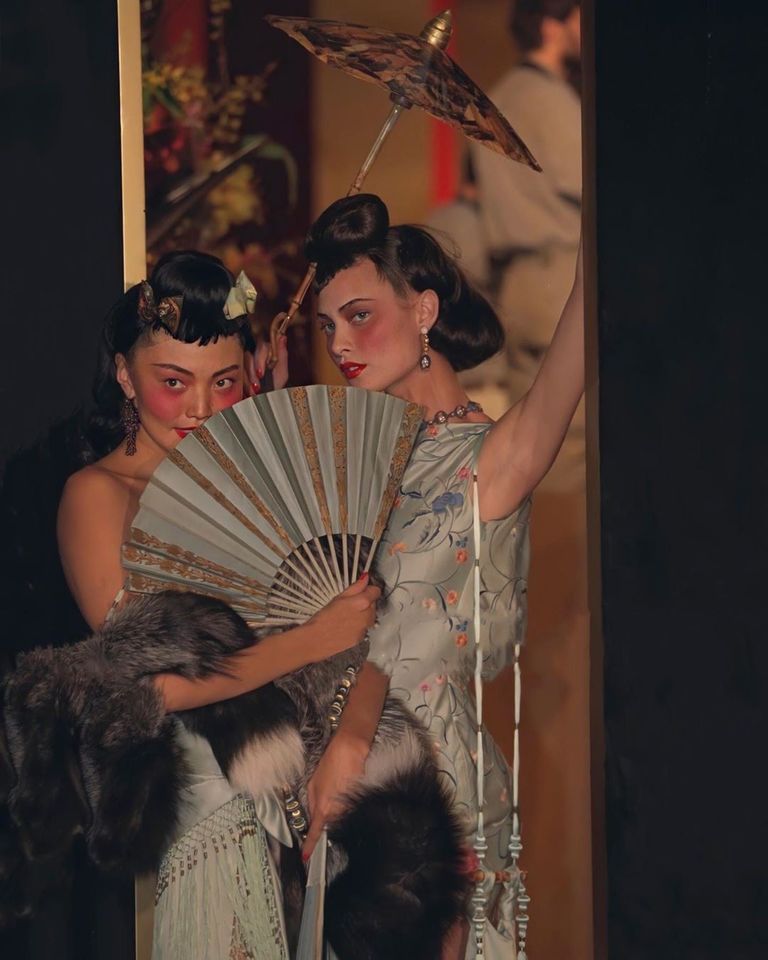 Christian Dior Fall/Winter 1997.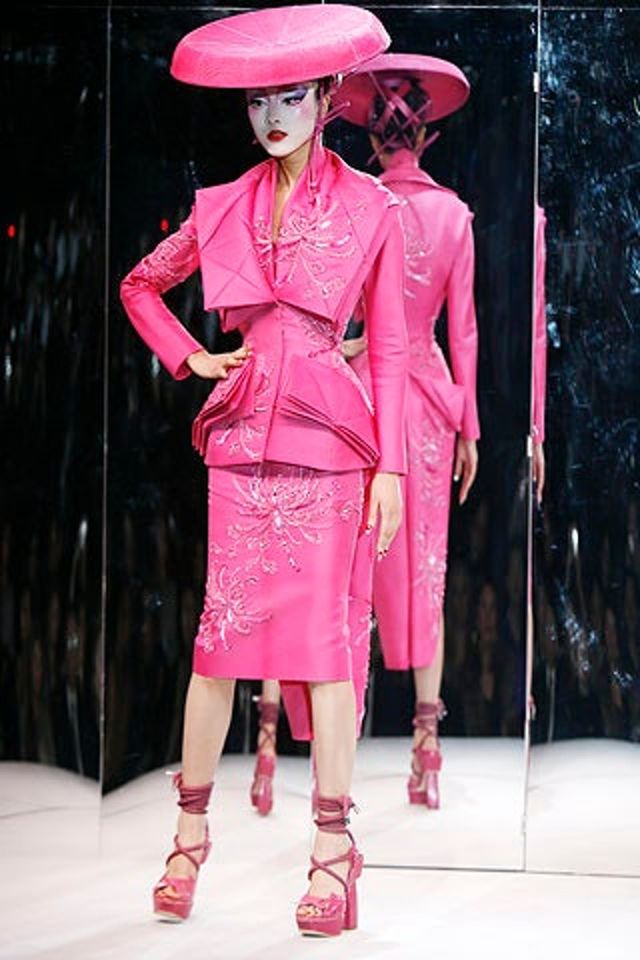 hristian Dior Spring/Summer 2007 Haute Couture.

In 2011, John Galliano made headlines for his racist and antisemitic rant at a Paris bar, and subsequently found guilty and fined for "public insults" by a French court. But a few years before, he caused a different stir, this time in his designs for Christian Dior's Spring/Summer 2007 Haute Couture collection, which featured a geisha-inspired fashion and makeup. Though Galliano's collection was met with widespread praise in the fashion world, many criticized the collection for being an instance of cultural appropriation, where Galliano incorrectly simplified the complexity of a culture that has been repeatedly minimized and marginalized in fashion, perpetuating certain stereotypes about Japanese culture. The collection was not the first of Galliano's to refrence geishas, either-Dior's Fall/Winter 1997 runway also featured models dressed in Japanese-influenced dresses and makeup, but the conversation around cultural appropriation was a mere whisper at the time.

In the years that followed the 2011 show, the awareness about cultural appropriation increased, with many people calling out different brands and celebrities for the offensive exploitation of various cultures.


Balenciaga's Shoulder Pads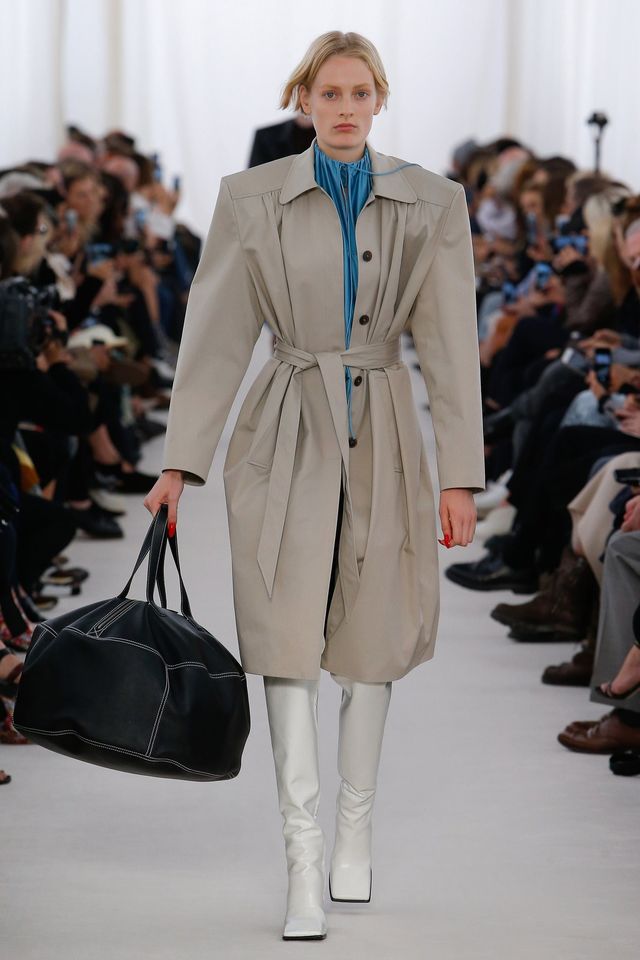 Balenciaga Spring/Summer 2017

When we think of shoulder pads, we may think of the exaggerated 1980s style, a trend that's not as controversial as it is a faux pas. But shoulder pads have a much broader historical significance related to feminism. In the 1940s, as women came into the previously male dominated fields in the workplace, shoulder pads became a way to equalize the playing field, physically widening the female frame.

Their emergence and revival has become linked to the political climate at the time, exemplified recently in Balenciaga's shoulder pads first in the Spring/Summer 2017 collection and then nearly every runway show since. This style reflected the politics and society, as the #MeToo movement gained attention in 2017 and the largest number of women were elected by Congress. Balenciaga's Demna Gvasalia put prominent shoulder pads on both male and female designs, aiming to remove gender based boundaries in fashion design by returning to this empowering, signature look.


Gucci's Balaclava Jumper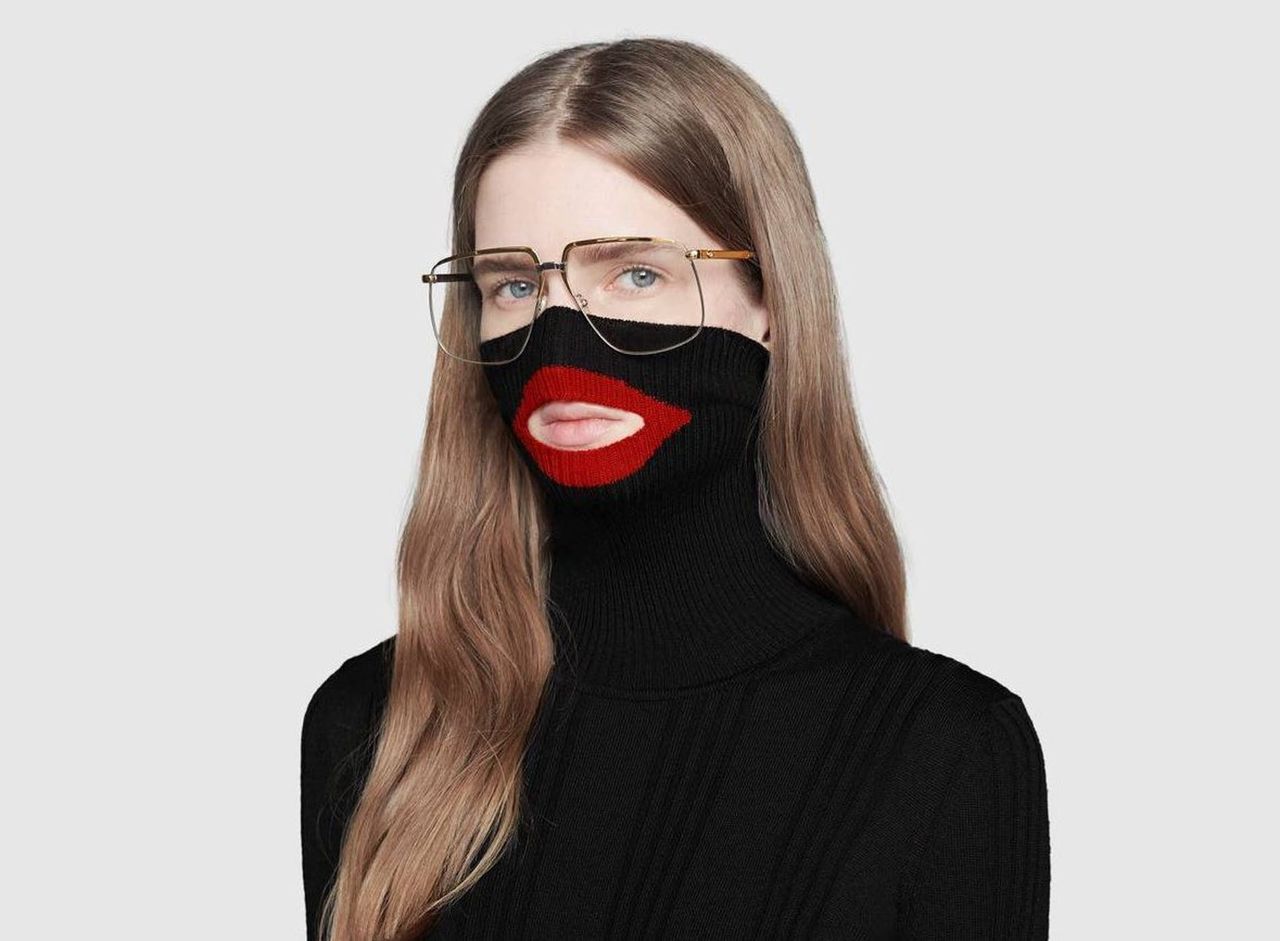 Gucci's 2019 blackface jumper.

In 2019, luxury fashion brand Gucci released and subsequently recalled its $890 "balaclava jumper," a sweater that featured a roll up cover for the lower half of the face and featured a red lip outline cut out. The garment was met with viral backlash, with critics taking to social media to call out the design as a racist and offensive. Gucci was accused of promoting blackface, engaging in the deeply disturbing and racist tradition that dates back 200 years in American history. The Gucci team apologized for the offense and removed the item from all stores worldwide.

Unfortunately, the 2019 Gucci scandal was not the first and not the last instance of this type of controversy in the high fashion world – from Dolce & Gabbana sparking controversy with its racist Chinese New Year ad to Comme des Garcons' 2020 cornrow wig runway scandal, fashion brands have a long history of blatantly racist designs on and off the runway.