We often wonder how certain celebrities and royals manage to find a winning look every time they step out. On one hand, they definitely have help: they're pals with designers, work with talented stylists, and have picked up plenty of tricks. But on the other, they've also developed specific aesthetics, and tend to stick to outfit formulas. For example, Princess Diana was a big fan of the color red.

Looking through some of her best and most memorable outfits, this color pops up over and again. Princess Diana frequently wore red gowns to big events, accessorized with red bags and hats, and was occasionally captured out and about in casual red items, such as sweaters and loose pants.

To be quite honest, we hadn't realized just how much Diana loved this bright, bold hue - which is also a known power color - until we looked back. Check out 20 times she convinced us that it deserves a spot in any and all wardrobes.


Some of Princess Diana's Best Outfits Included the Color Red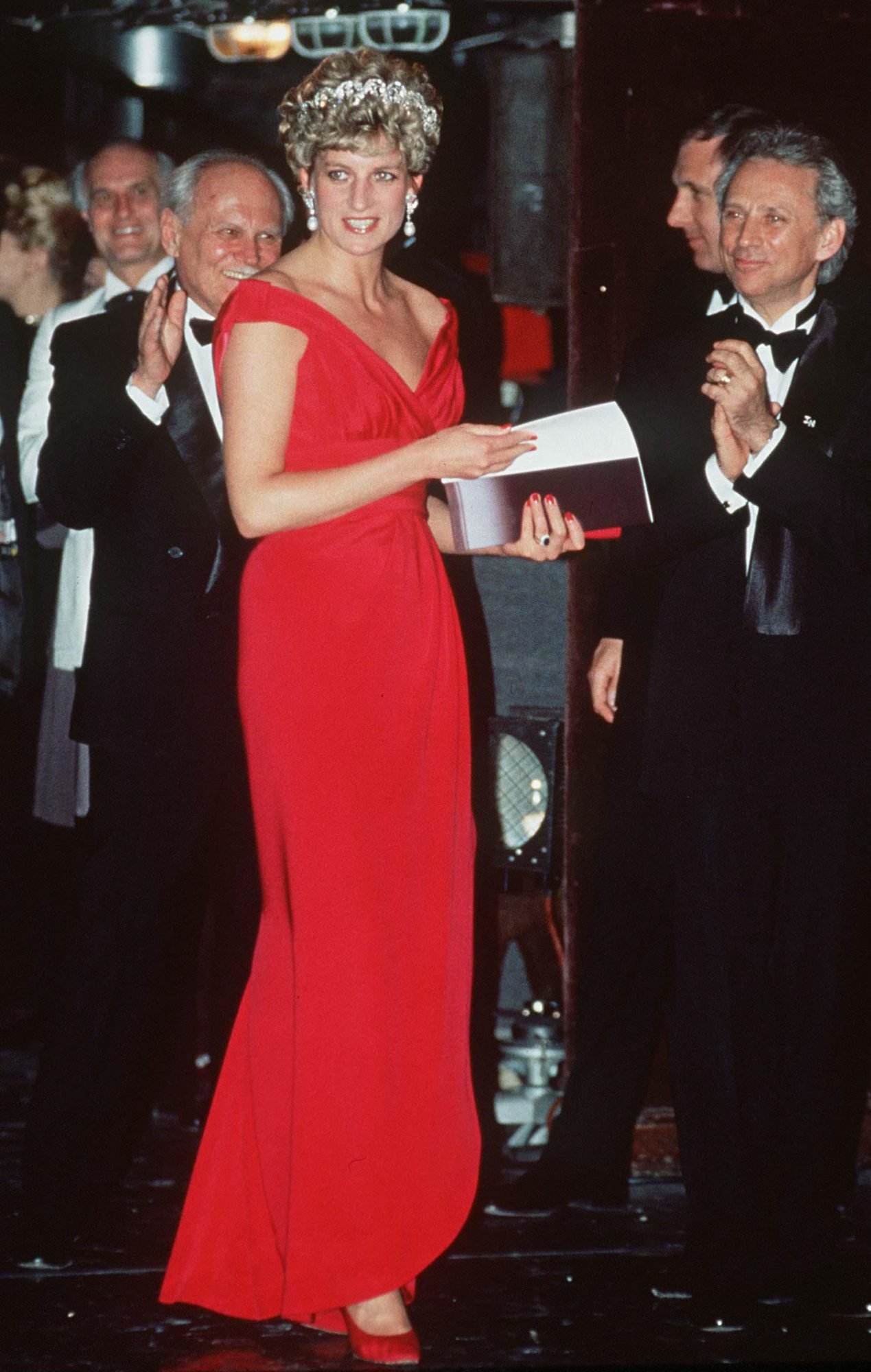 Gowns, suits, sweaters - you name it, she had it in this vibrant shade.


She Was a Fan Before She Was Royalty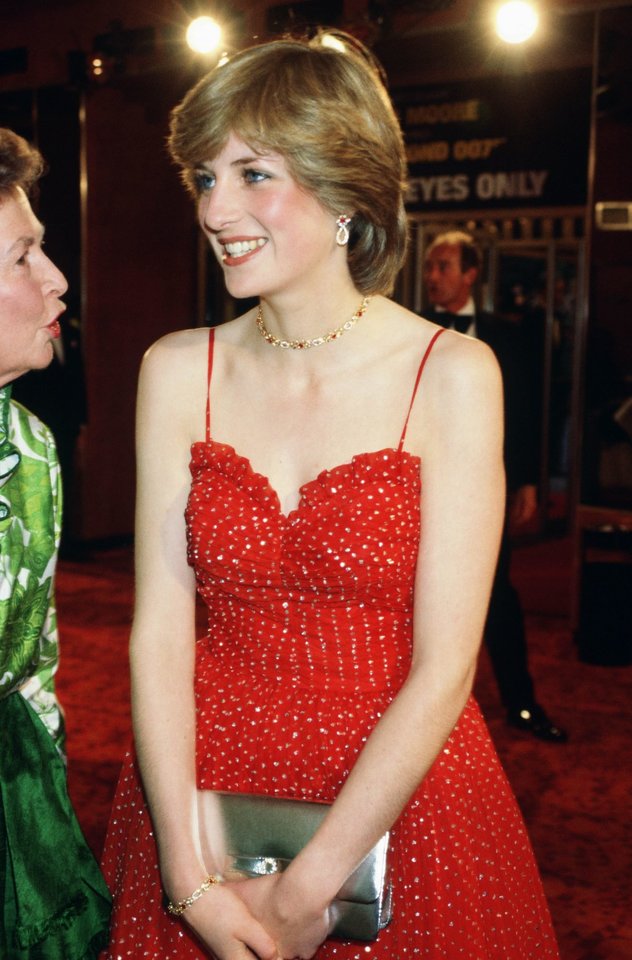 This sparkly red dress made an appearance in June 1981 (one month before she said "I do") at the premiere of the Bond film For Your Eyes Only.


She Had Multiple Red Suits in Her Closet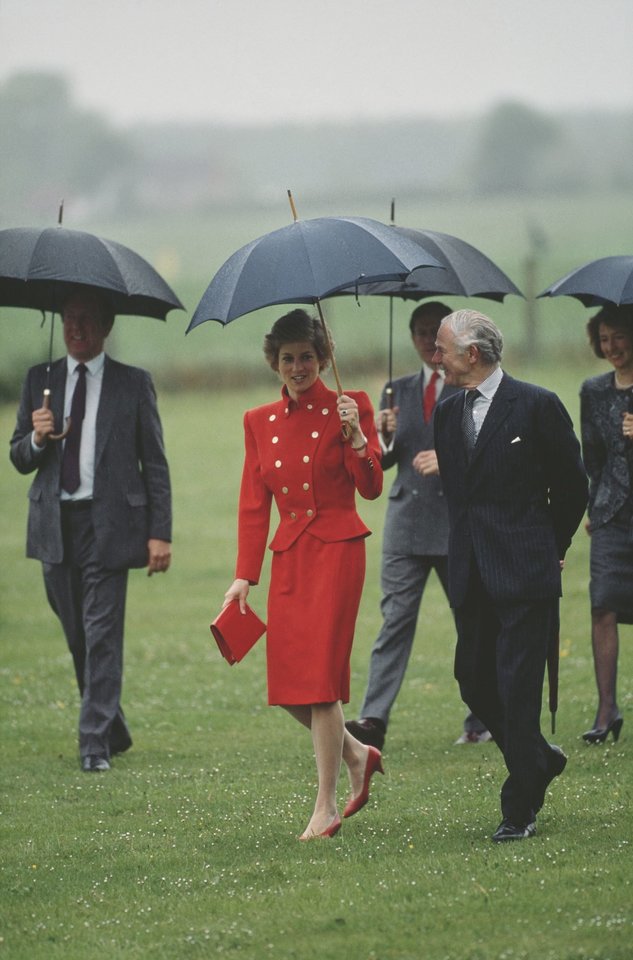 This stunning set was by Catherine Walker, which is also a designer that Kate Middleton often wears.


Princess Diana Also Loved a Red Coat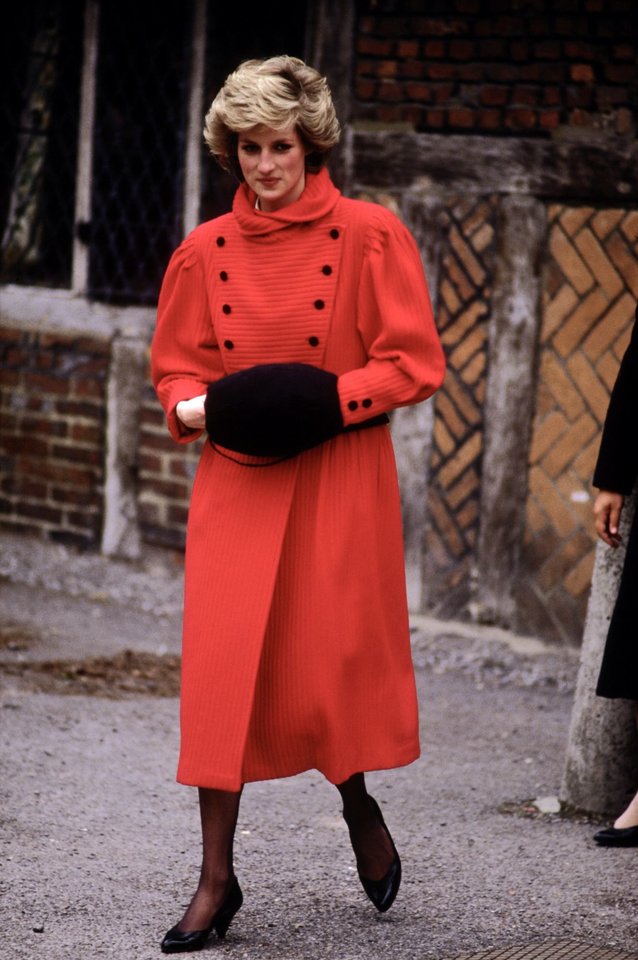 Why go with basic black when you can choose something that really pops?


She Made a Case for Replacing the LBD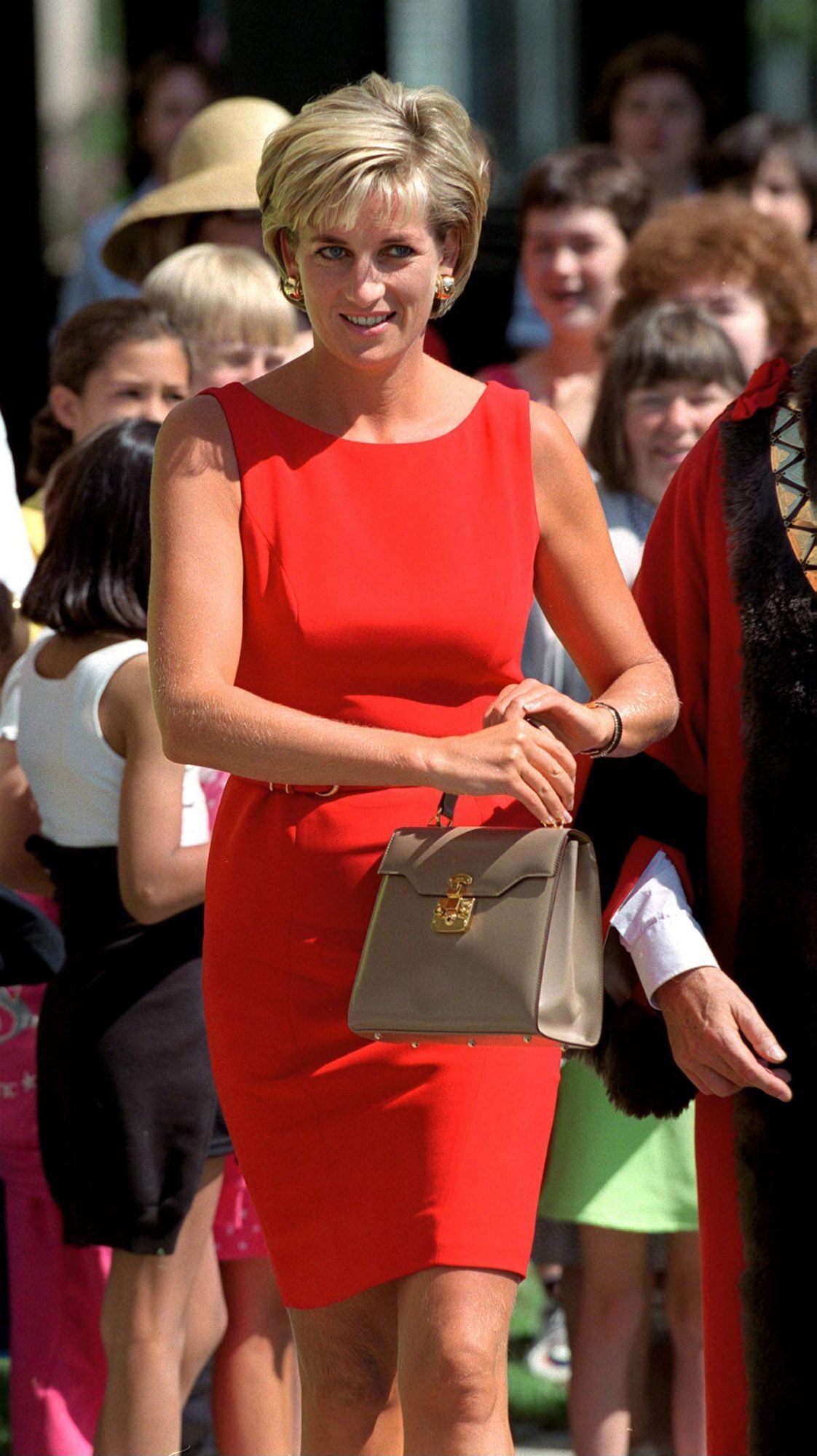 Despite being sleek, simple, and modest, this tailored red dress was sexy, too.


And, She Wasn't Afraid to Throw Volume Into the Mix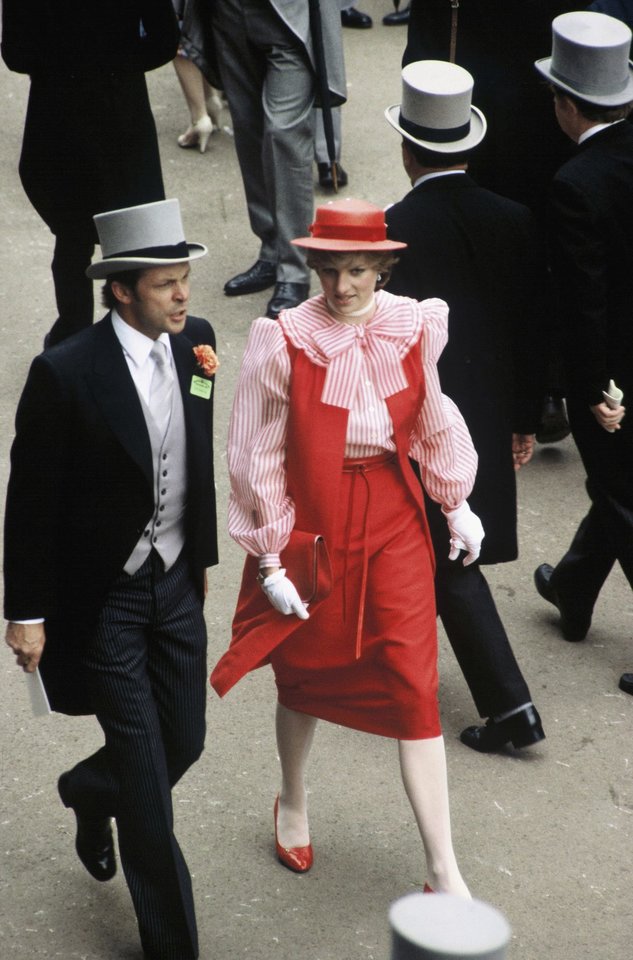 Hey, it was the '80s, and this striped, puff-sleeved top was totally "in" (and definitely back on-trend today).


Sequined Designs? She Wore 'Em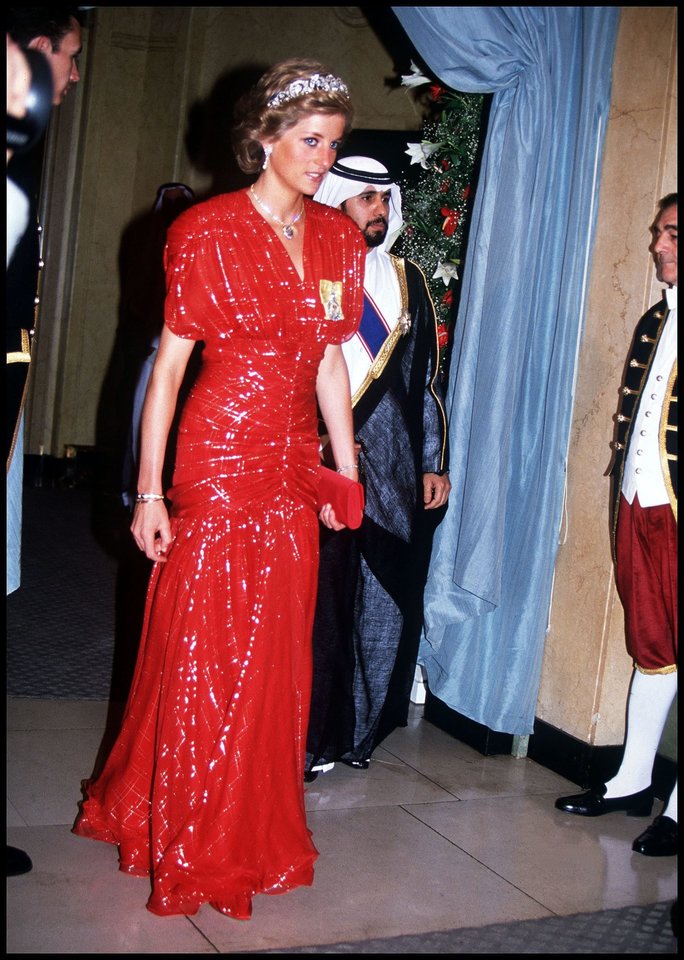 Including this breathtaking gown by Bruce Oldfield, which popped up at a 1989 banquet held by the ruler of the United Arab Emirates.


Diana Enjoyed Red Plaid Prints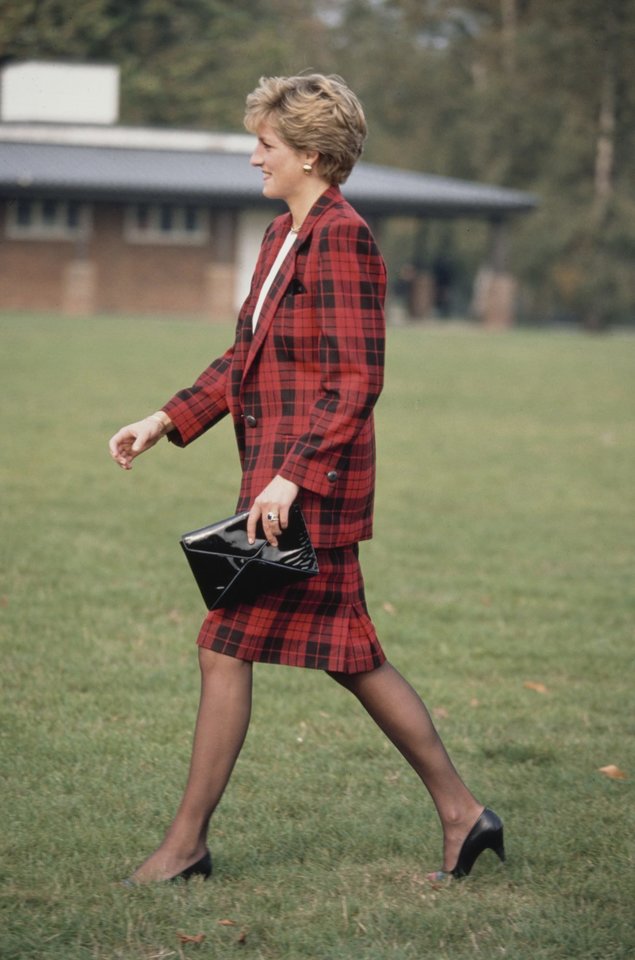 BRB, adding this to our fall fashion mood board.


She Also Didn't Stick to Just One Shade


We love this elegant burgundy color, which is still very popular today.


However, For Diana, It Seemed the Brighter the Better

She really went for it, wearing fiery red from head to toe.


Yes, Those Are Red Tights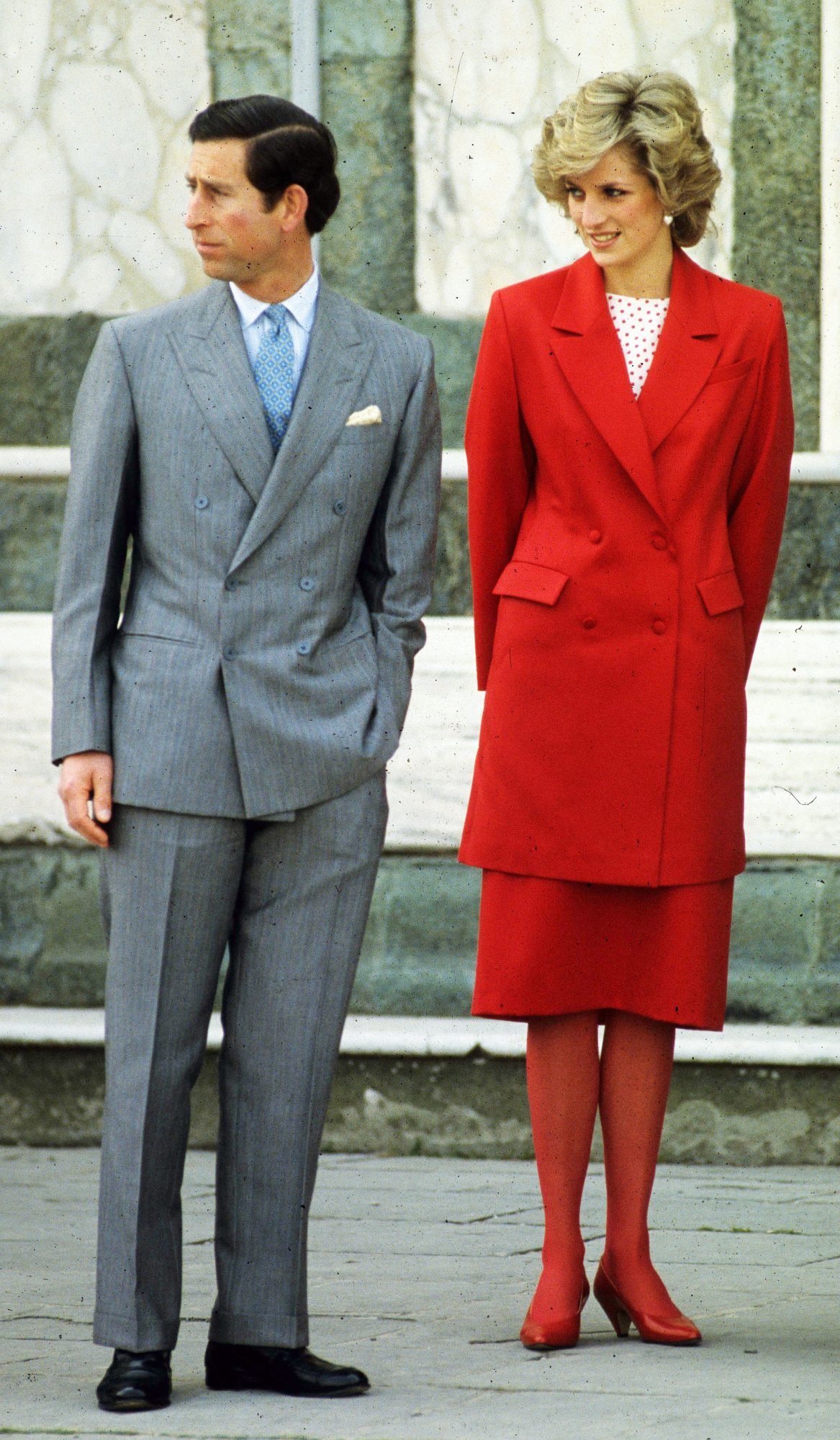 A pretty daring move, but we love a monochromatic outfit.


Sometimes, Diana Worked Red Accessories Into Her Look


That red clutch was the right move during a visit to Portsmouth in 1989.


Check Out That Red Hat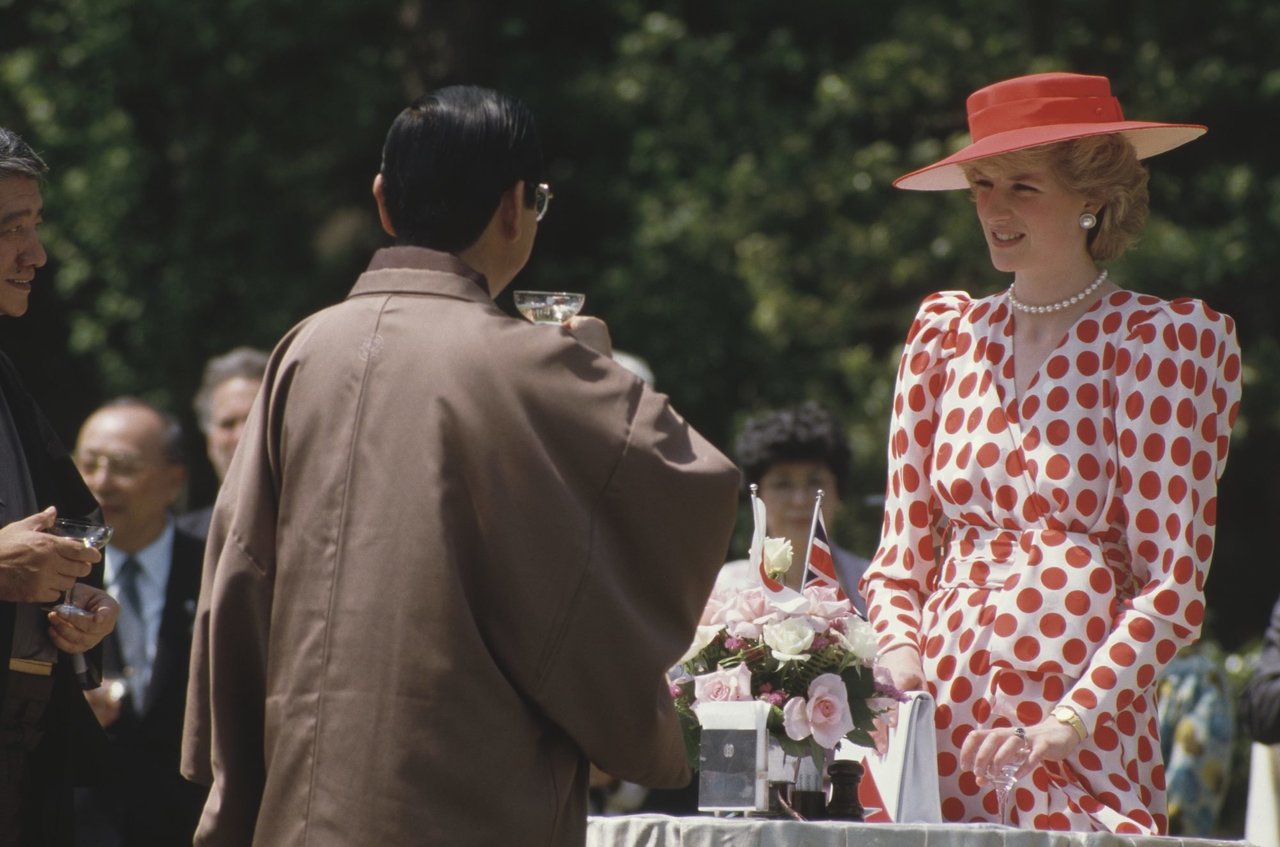 Emily in Paris wishes she thought of this pairing.


We're Convinced We Need Some Red Pants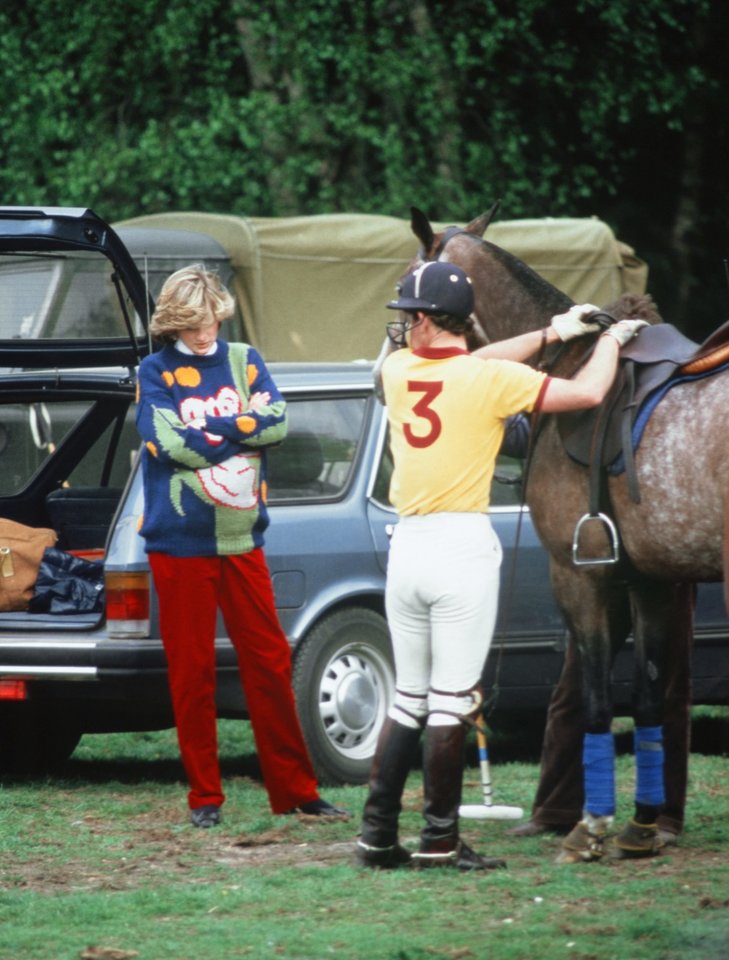 To style with a cozy fall sweater.


...And Possibly a Red Snowsuit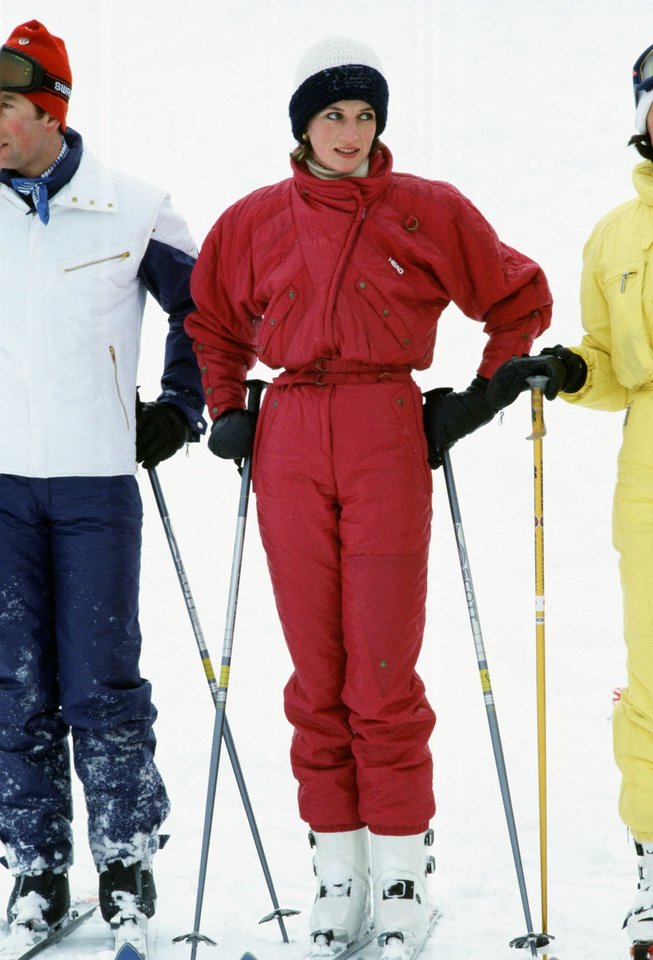 It really stands out against the white snow.


Red Is Also the Perfect Choice For Special Occasions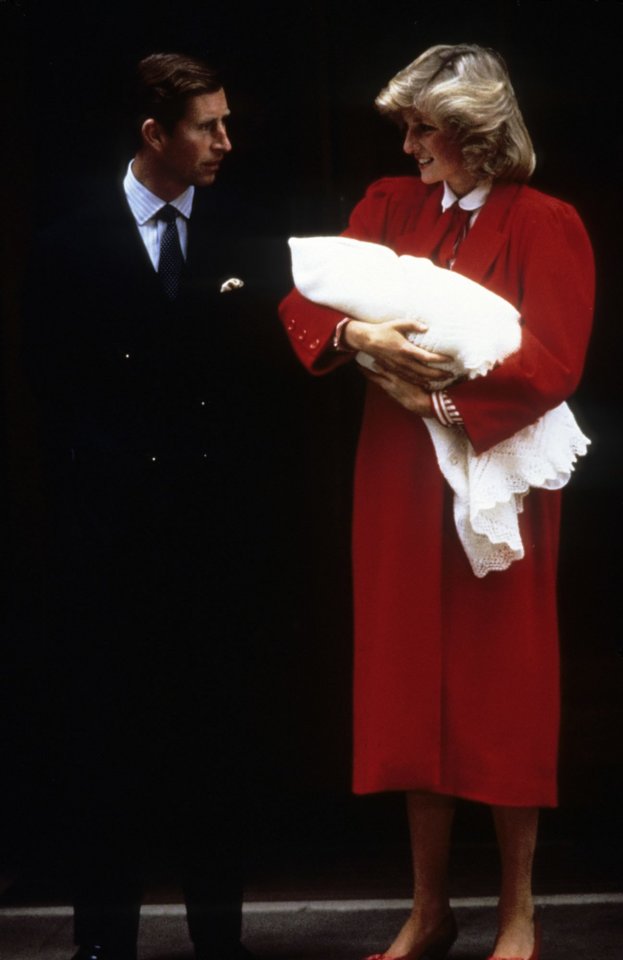 We'll never forget what she wore when Prince Harry made his debut. Iconic.


It Weirdly Looks Great With a Bunch of Other Colors, Too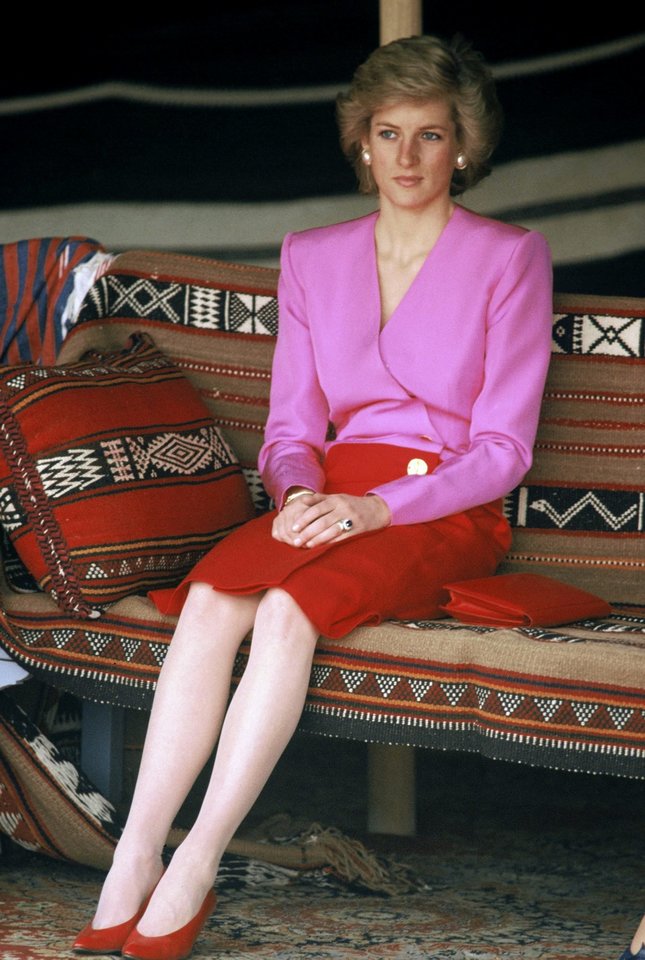 Pink, green, orange, purple, black - they somehow look even better when styled with something red (and yes, Diana wore it all).


Perhaps This Is the Best Fashion Trick Princess Diana Taught Us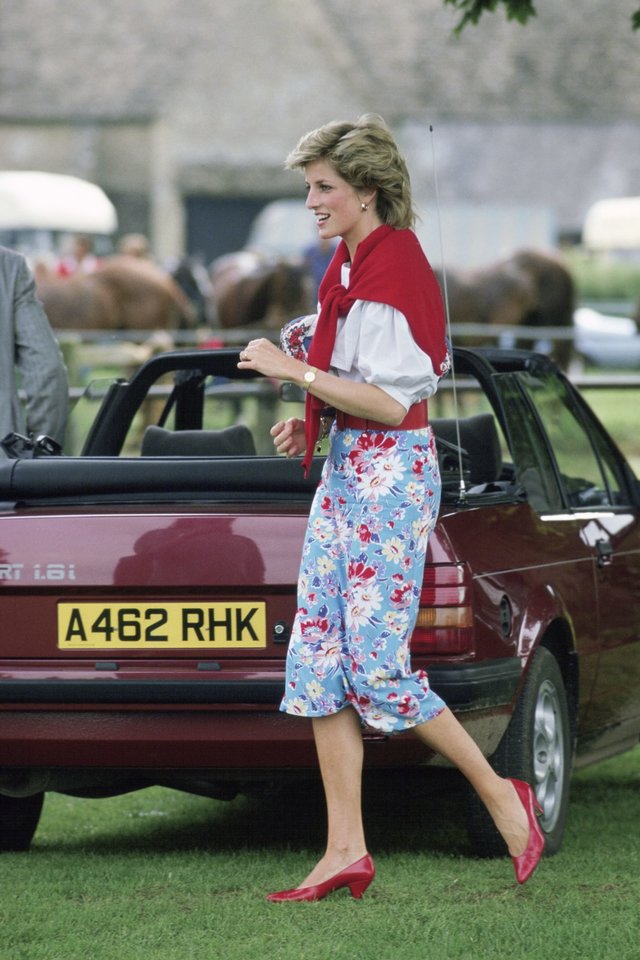 Although, her outfits definitely taught us plenty of fashion tricks we still use today, including how to style a pleated skirt.


Red Is a Known Power Color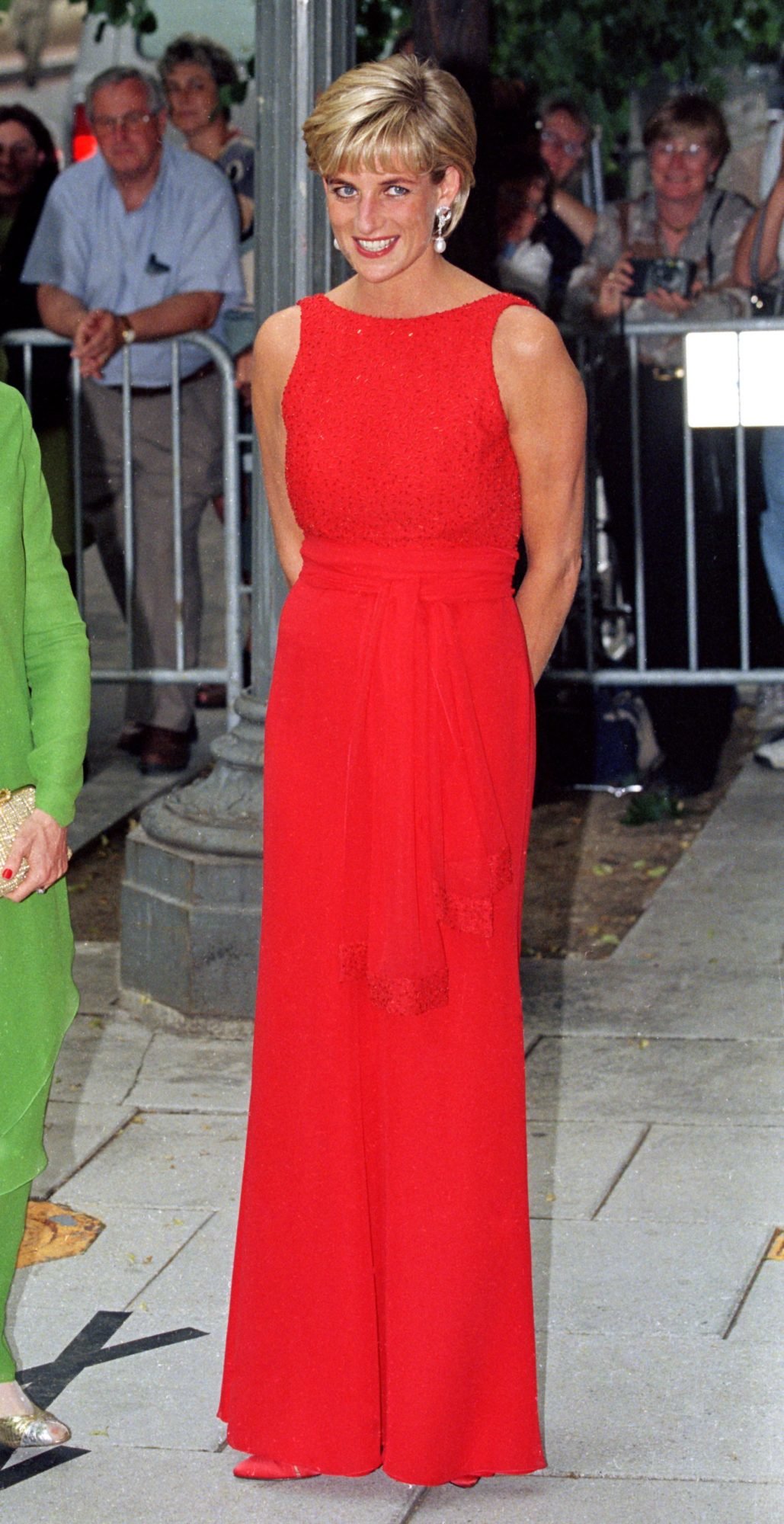 These days, it's not uncommon to spot politicians or even Amal Clooney wearing red.


Princess Diana Clearly Wore It Well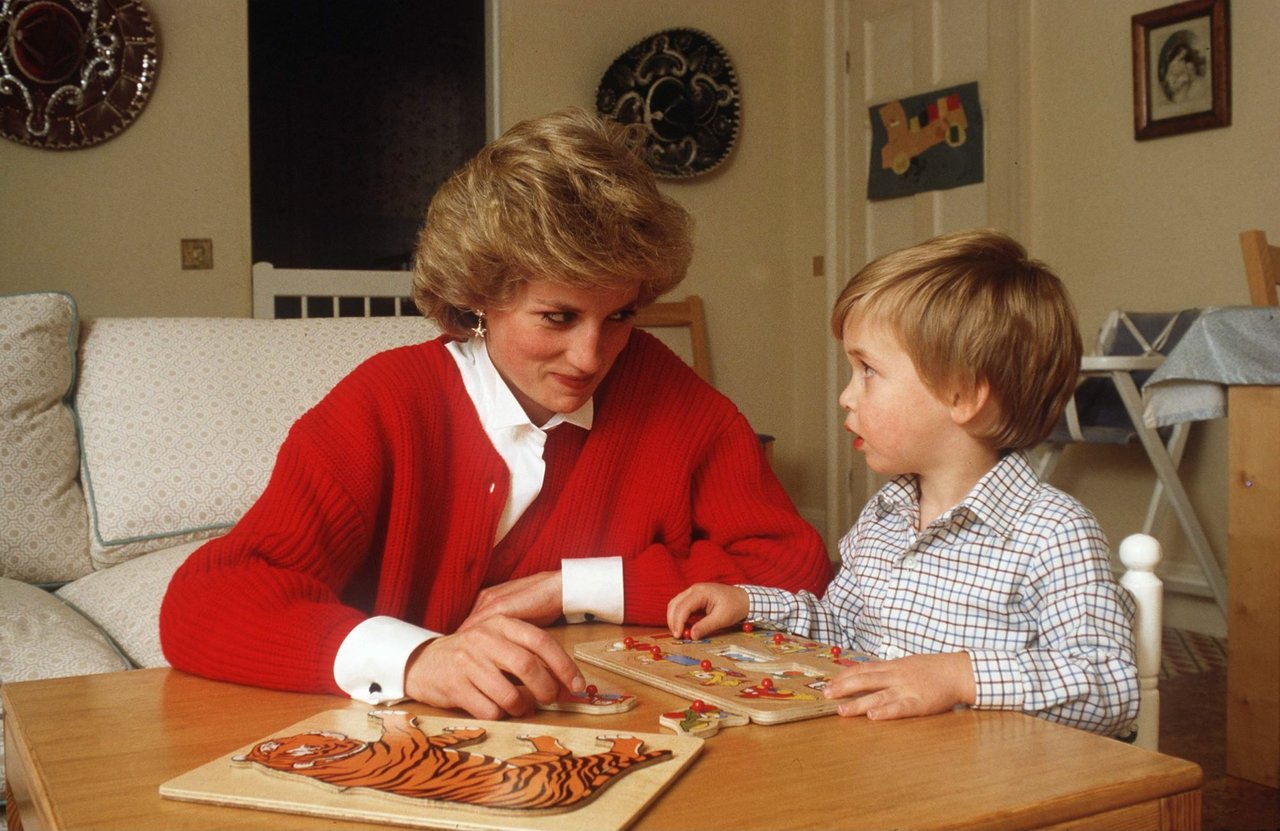 And we'll forever remember her in an eye-catching red outfit.