Classic black and brown will always be the most timeless-and practical-handbag shades, but pristine white bags are on the rise. After arm candy's 2020 hiatus, A-listers are pulling out all the stops with accessories that command attention.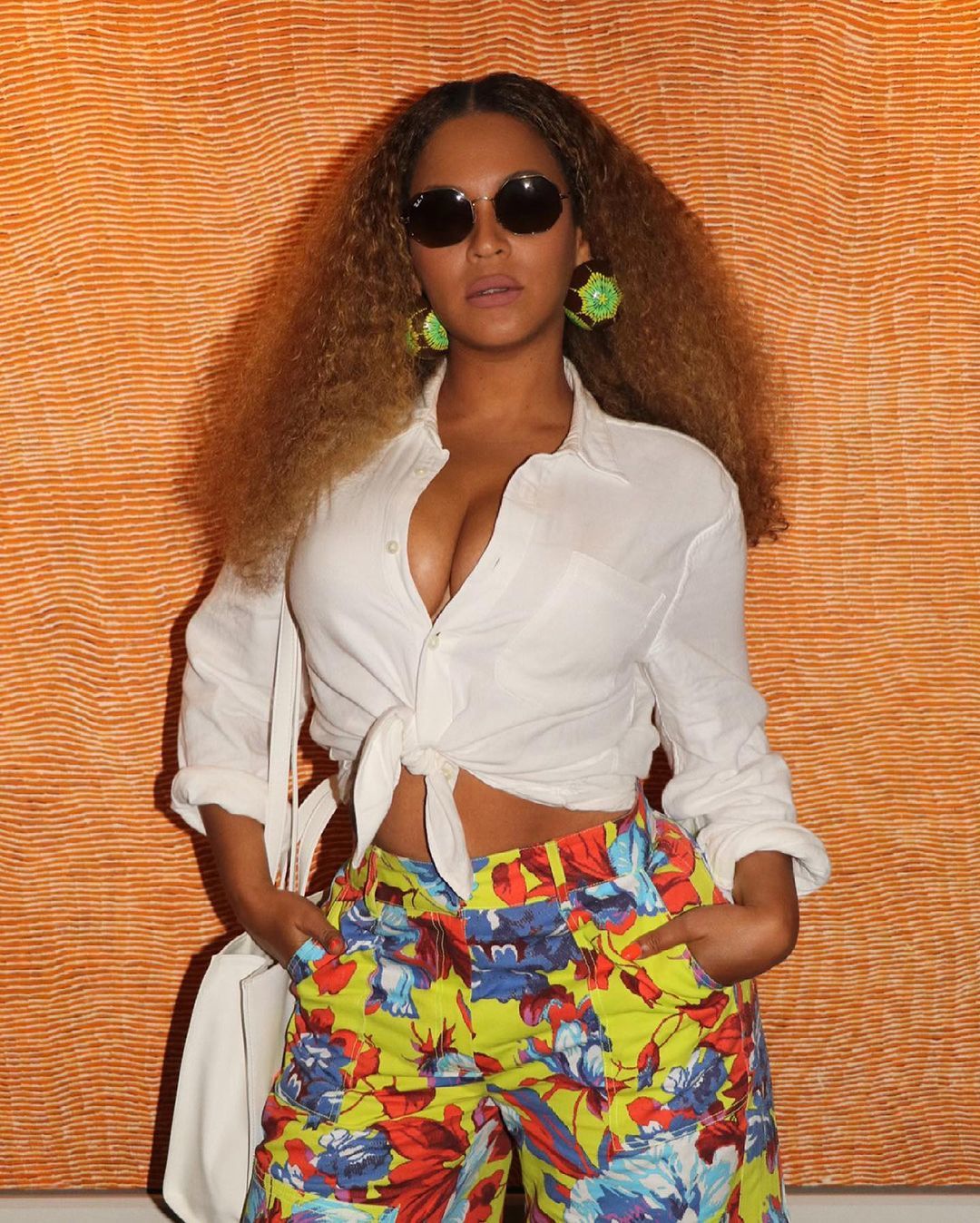 It takes a fearless (and carefree) attitude to carry a white bag. Like wearing light jeans, a Wite-Out-colored purse can have its downfalls: upkeep is tricky and the shelf-life is inevitably shorter (unless you call upon a specialist to repair your cherished goods). But for some, the pros outweigh the cons. White bags can elevate any outfit and offer an eye-catching, contemporary element to looks.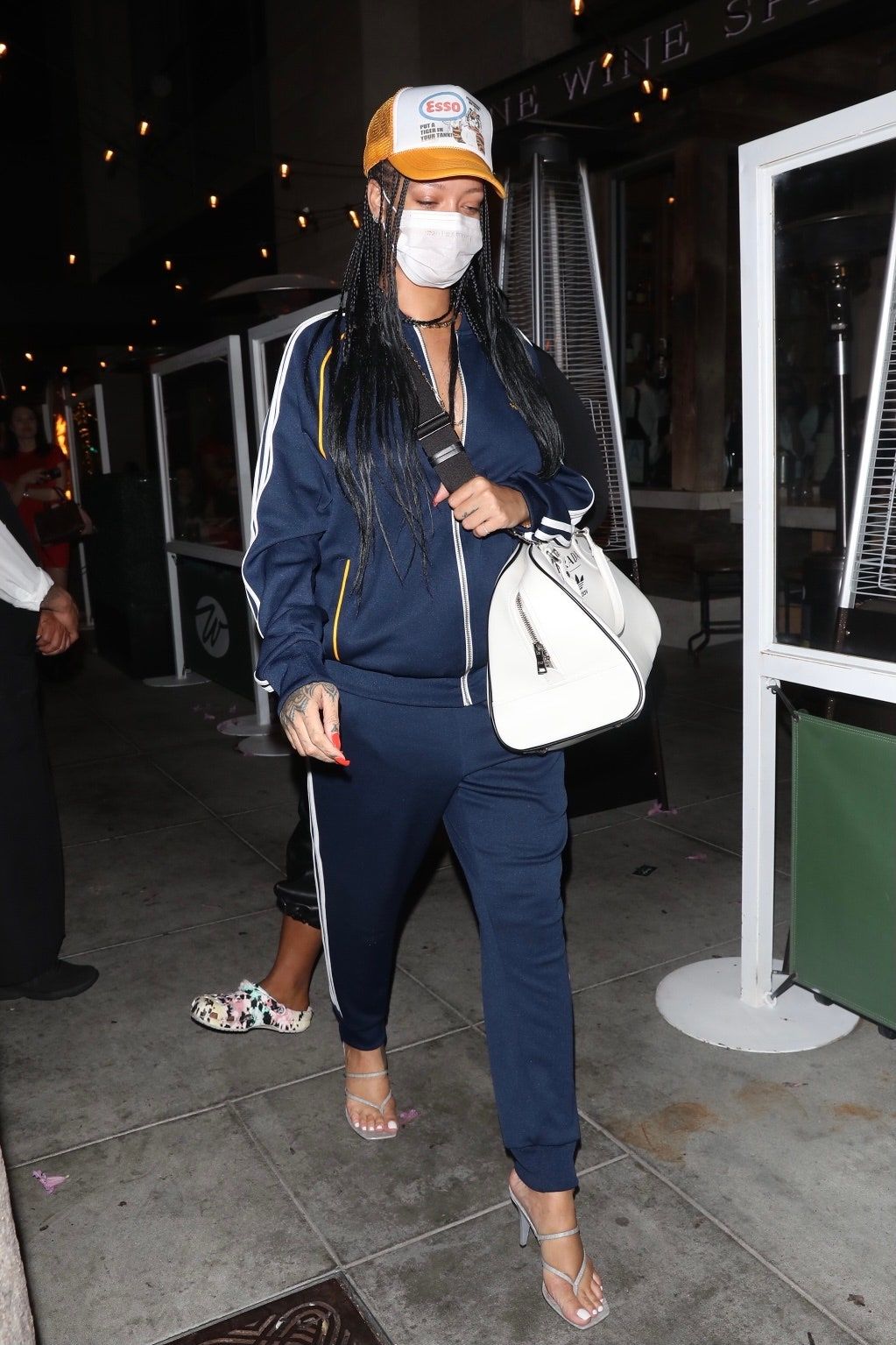 Hailey Bieber swears by colorful Bottega Veneta Pouches, but has recently dabbled in the white bag trend. Saint Laurent's "blanc vintage" Le 5 à 7 Hobo bag accompanied her on a recent trip to Vegas, while chalky styles from Advene, Prada, and JW Pei are in steady rotation in Bieber's wardrobe.

Prada's glaring white brushed leather Cleo shoulder bag has been a resounding favorite among influencers, including Kendall Jenner and EmRata. The Cleo looks similar to its Prada contemporary, the Re-Nylon-a coveted Noughties It-bag that has since been reissued-but its brushed leather outer adds a lustrous edge. The brand described the shape as the "synthesis of classicism and futurism" upon its debut at the spring/summer 2021 show last year.

Rihanna's distinguished bag collection features cult white clutches and holdalls: a cloudy Bottega Veneta Pouch and a cachet Prada x Adidas bowling bag are both in her arsenal. The latter is a highly sought-after style from a collaboration in 2019, which saw the release of a sporty revamp of Prada's iconic bowling bag – originally from the spring 2000 season-and some reworked low-top Superstars. The items were released in a limited-run of 700 bundles, making them a rare score.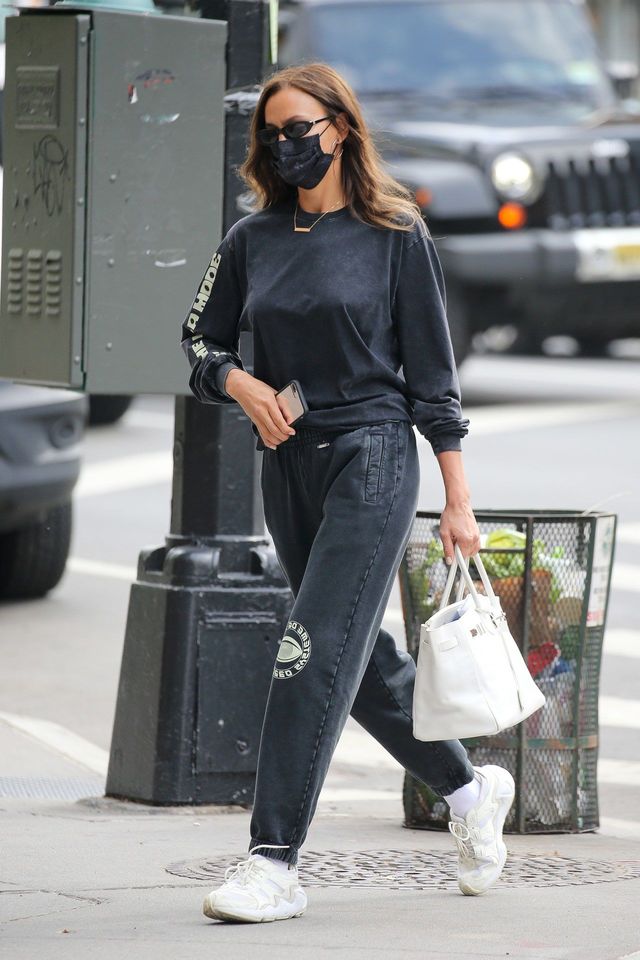 Elsewhere, Rosie Huntington-Whiteley's accessories collection comprises several white bags-most of which are from Daniel Lee's Bottega. BV's homespun crochet shoulder bag, its new Mount purse, the Pouch, and the intrecciato Cassette all feature in her daily #OOTD mirror selfies. The Row's cushiony Bourse pillow-bag hybrid is another recent favorite.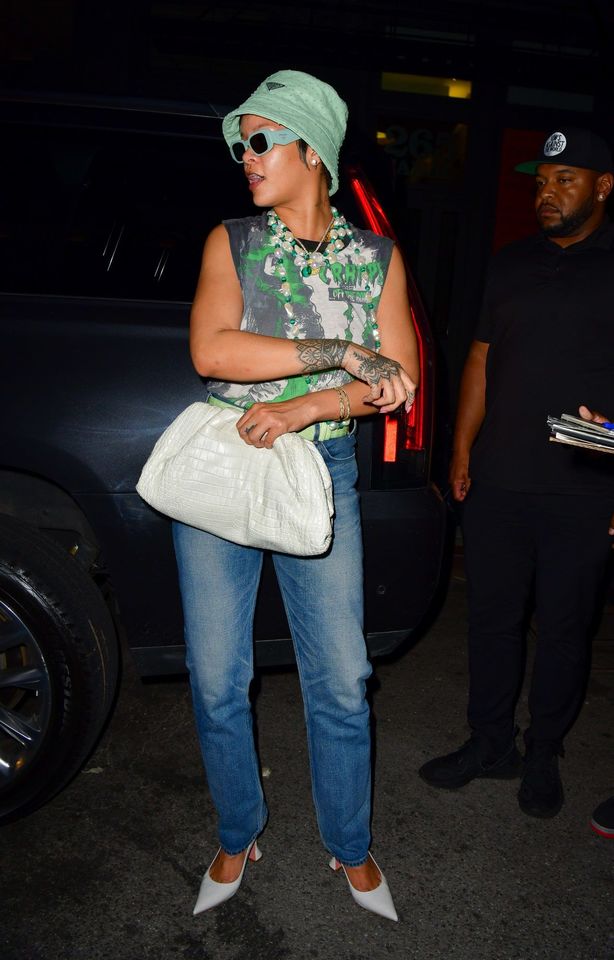 On the more structured end of the white handbag scale, Irina Shayk has been wearing a flashy white Hermès Birkin, while Rosalía and Beyoncé have welcomed Telfar's sturdy shopping bag – otherwise known as the "Bushwick Birkin" into their summer wardrobes.

If the white handbag hype is anything to go by, it's time to invest.