After last year's "Youth Club," Raf Simons reconfirms the collaboration with the leading polo brand Fred Perry for a new Spring/Summer 2021 collection entitled "Energy and Freedom of Youth." Conjuring images that immortalize London nightlife in the early 1980s, youth subculture, and the unmistakable do-it-yourself aesthetic, the new series demonstrates Raf Simons' sensitivity and creative path combined with Fred Perry's archetypal garments."A polo is a polo, but a Fred Perry polo always brings with it an unmistakable atmosphere of youth subculture," tells Raf Simons who once again decides to reinterpret the garment in his own way.

The new polo shirts recalls documentary photographer Brian Flynn's images from the early 1980s chronicling evenings with his friends at 100 Club on Oxford Street with his Kodak Ektralight machine. "I had just dropped out of school and started working as a bricklayer," says Brian Flynn. "It was my first time earning money and I bought a camera to capture nights out with friends. I would start to process the film before work at 8 a.m. and shoot after work at 5 p.m., selecting the best shots for a photo album that I still keep today."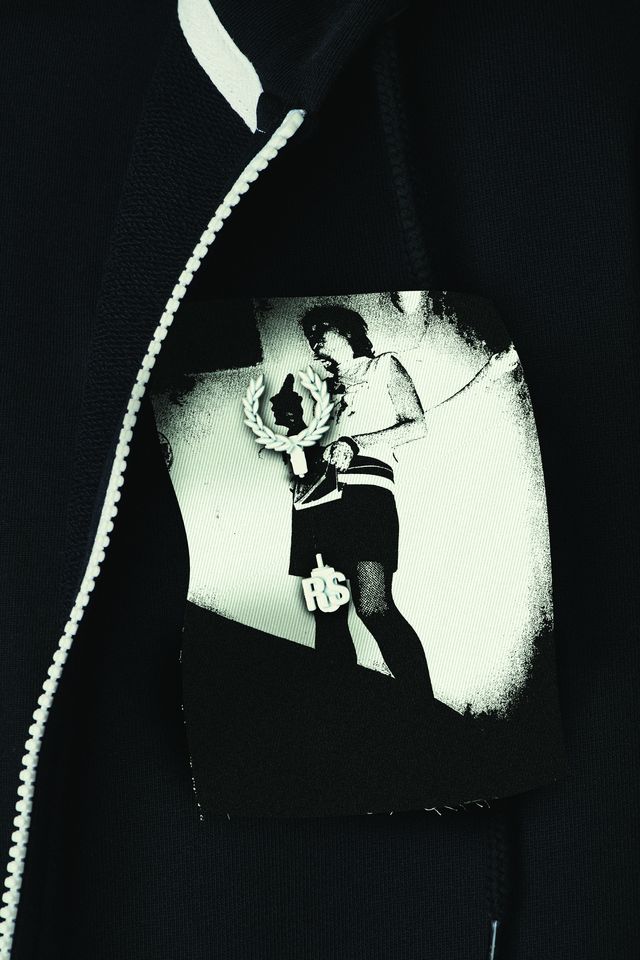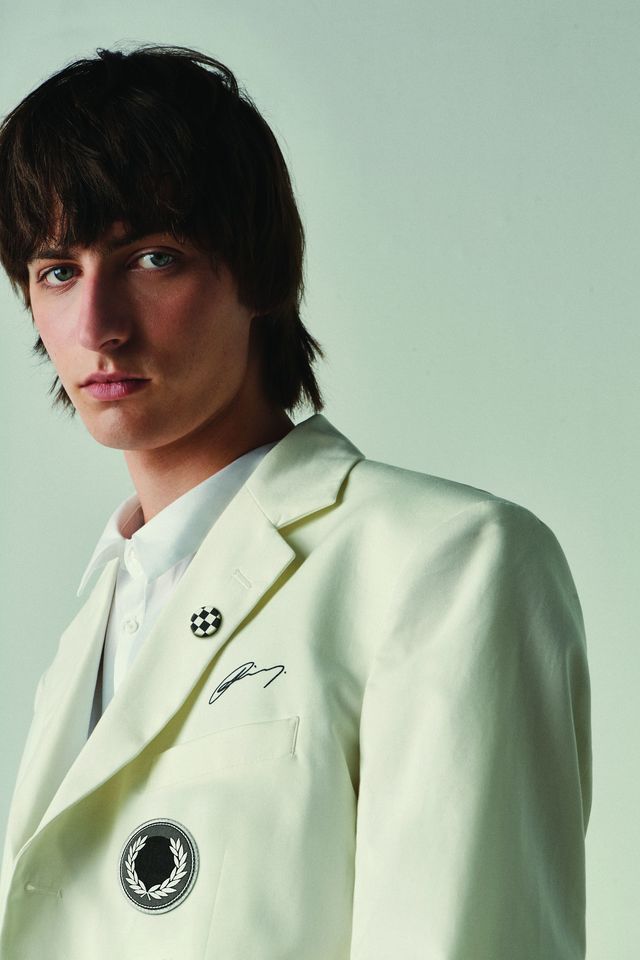 Raf Simons x Fred Perry Spring/Summer 2021 collection

Brian Flynn's British-style images fill the garments with printed and sewn patches with a DIY aesthetic that winks at the punk culture of those years. The Raf Simons x Fred Perry collection Spring/Summer 2021 features polo shirts, t-shirts, and blazers with hand-embroidered writings that read "Another Land" is "Time is on our side," as well as underground parkas, sweatshirts, and a natural white overcoat decorated with British badge pins-the Belgian designer's signature code.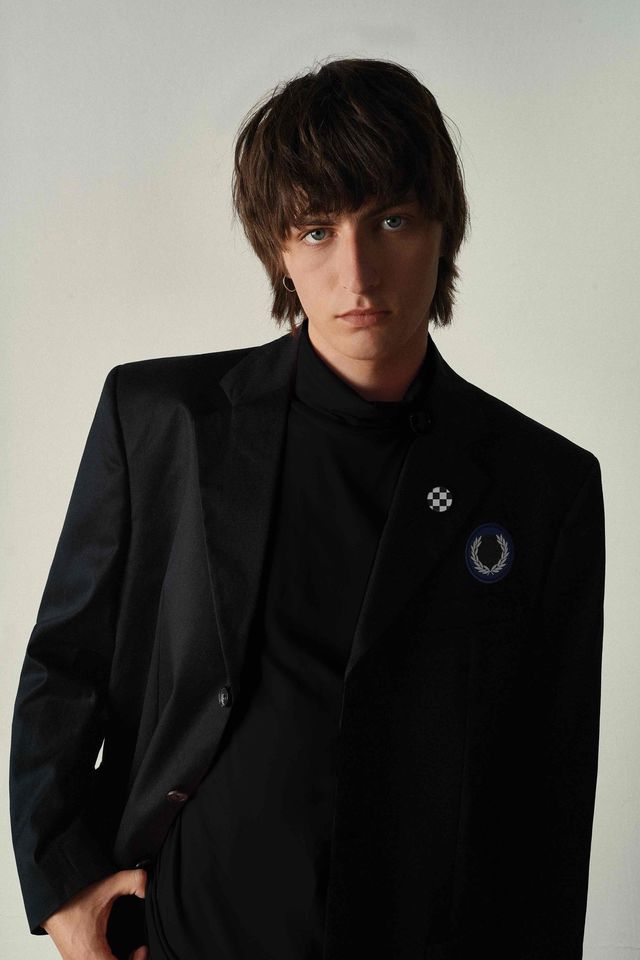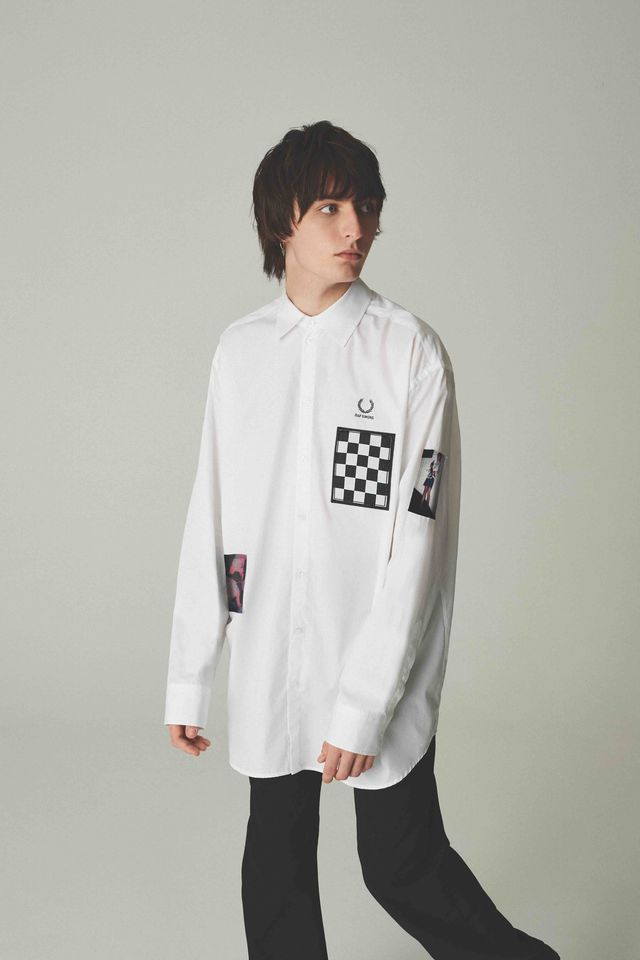 Raf Simons x Fred Perry Spring/Summer 2021 collection