It's in grainy photos, tweed mini skirts, and the pages of magazines, that we remember the supermodels of the '90s. They were of their time, and hard to come by after the turn of the century. But, for a decade, they walked like goddesses down runways and the streets of every major fashion hub.

Among them was Claudia Schiffer, a German model discovered in a nightclub as a teenager. Schiffer met Karl Lagerfeld at 18. He was the creative director for Chanel and she describes herself as the "shy German girl" who he transformed "into a supermodel." Schiffer went on to lead campaigns for both Chanel and Guess, quickly becoming a favorite face for major fashion houses. During those early years, she walked in shows for Valentino, Versace, and Yves Saint Laurent, to name a few. She also appeared several times over on the cover of L'OFFICIEL in Paris.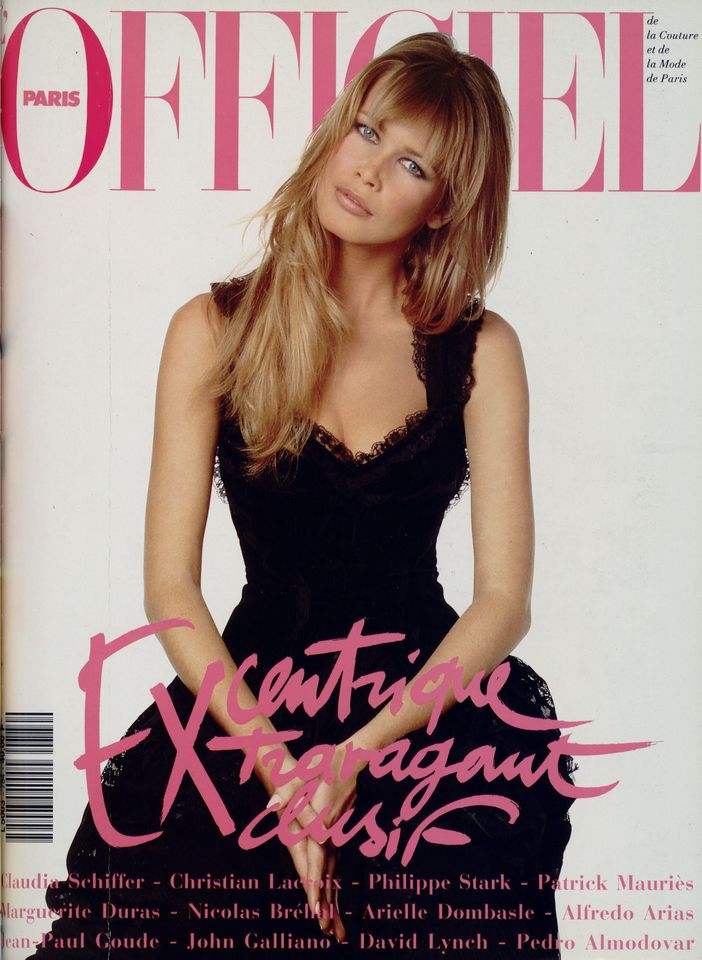 In 1992, Schiffer appeared on the 100th anniversary cover of Vogue as one of its "top ten supermodels." She was seen alongside other leading muses like Cindy Crawford, Naomi Campbell, and Linda Evangelista.

In the early '90s, Schiffer was also known to appear in the magic acts of her then-fiancée David Copperfield. As his assistant, the audience would watch her levitate, have her mind read, or be sawed in half.

Though she retired from the runway in her late 20s, Schiffer has had an enduring presence in the fashion industry, whether it be as a face in advertising campaigns or simply as a fixture of '90s nostalgia.

Now, on her 51st birthday, we indulge in a bit of nostalgia ourselves with a look back at some of her best fashion moments in the '90s. As a young woman, Schiffer has a perfect grasp on how to blend the era's grungier elements with its high-fashion glam.