Rick Owens admits that the events of the past year created repressed and angry emotional states, and the designer brought those feelings to life in his Fall/Winter 2021 collection.

Models cloaked in oversized outerwear and skin-tight leather walked with the Tempio Votivo as backdrop, a World War I military monument in Venice, Italy. Hoodies in recycled cashmere and plastic were seen throughout the collection, in addition to wide shoulder jackets and cropped bombers. Owens' re-styled Converse Chuck Taylors were also a highlight, two American fashion icons collaborating to introduce a darker, bolder version of the classic sneaker.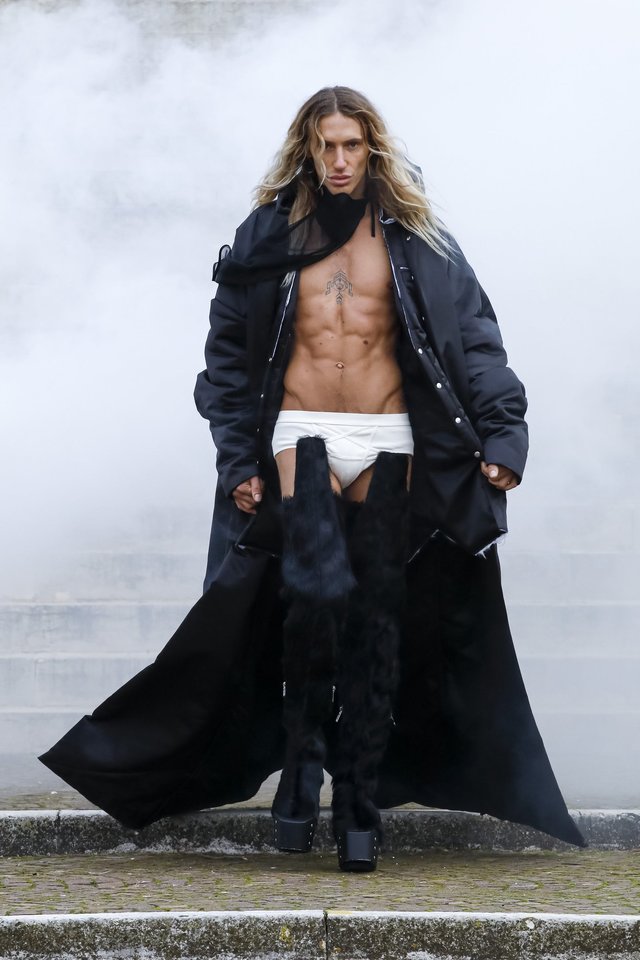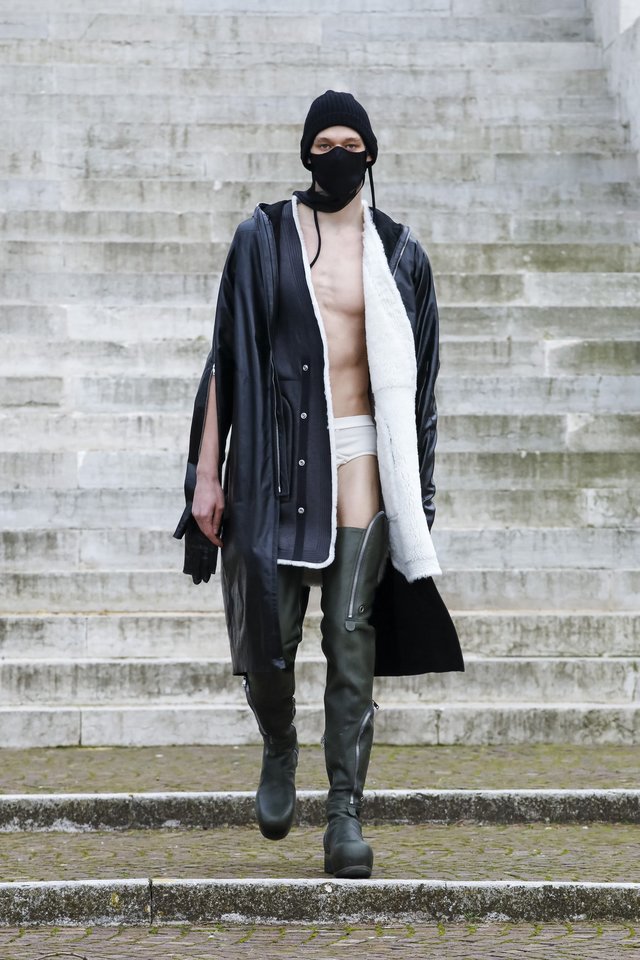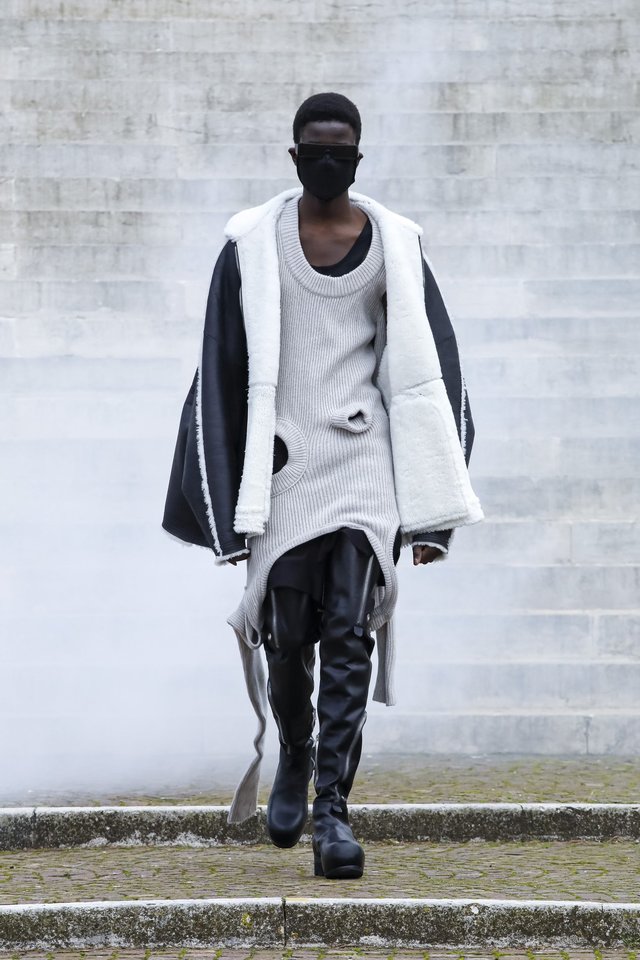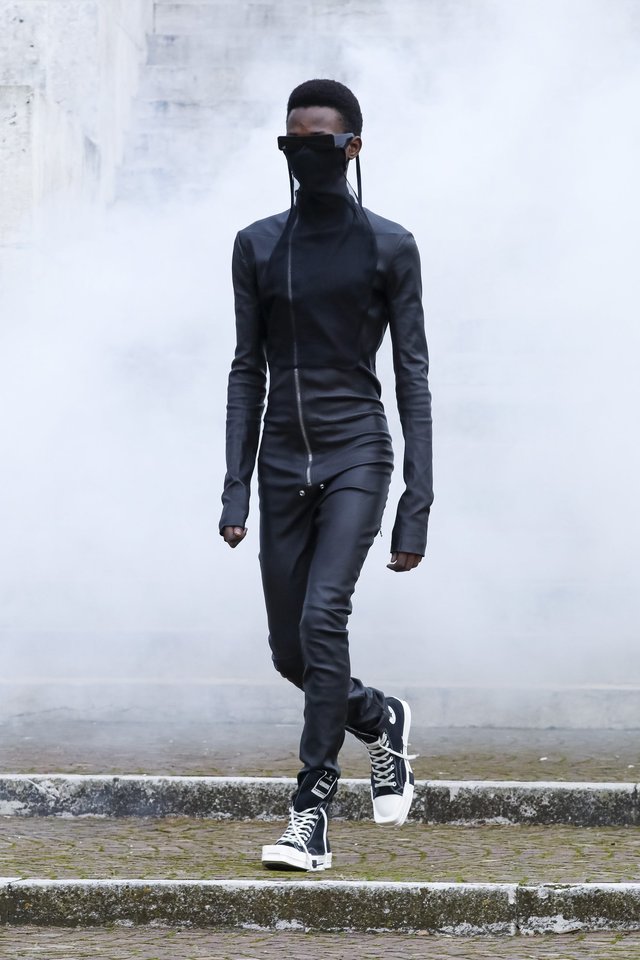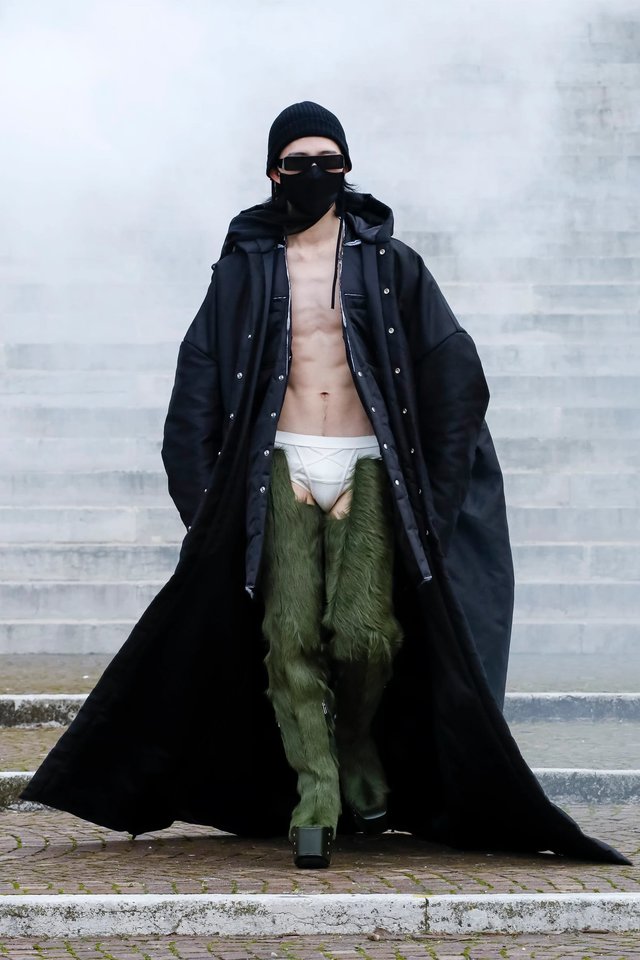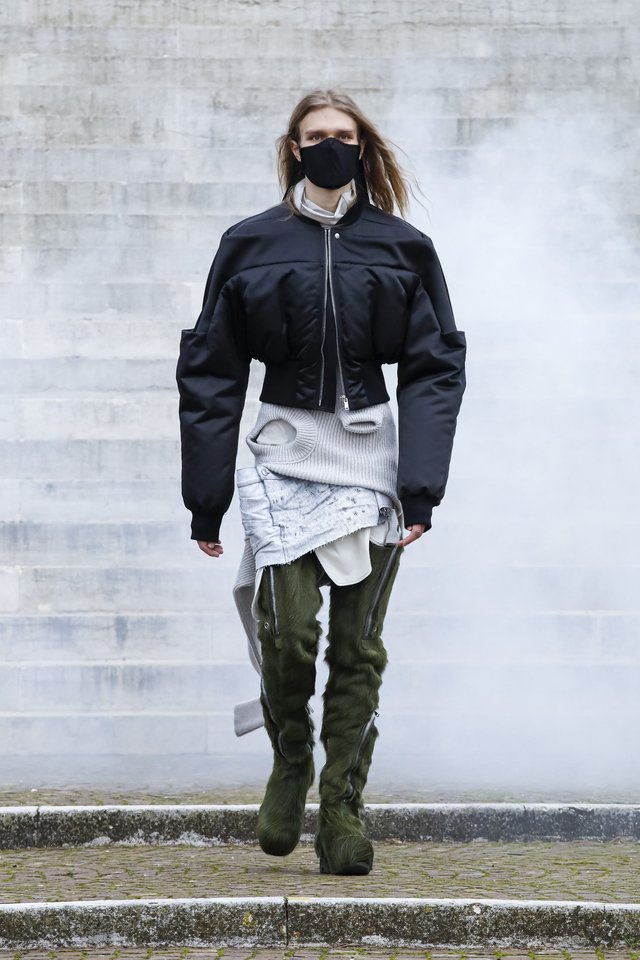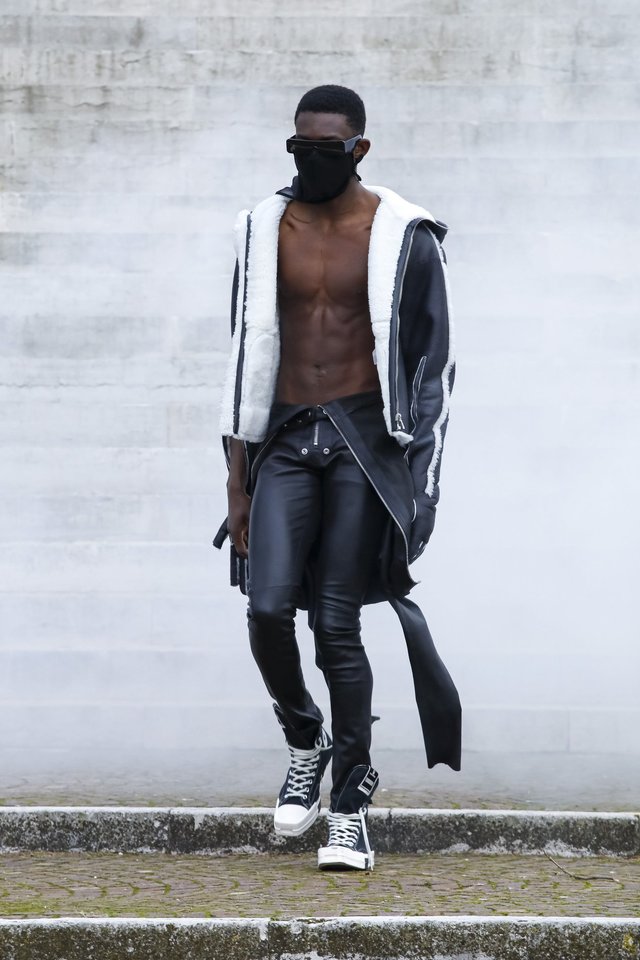 The looks are finished with gloves and black masks. "There are quite a few simple designs in this collection compared to my others. I like to combine them so it suggests a sort of interaction with the times," Owens says.