Throughout this year's chaos, Miami-born, Los Angeles-based R&B songstress Sabrina Claudio has been coping just like the rest of us-using newfound free time to delve into skincare, finding a renewed appreciation of the outdoors, and embarking on passion projects which, in Claudio's case, just so happens to be 2020's holiday soundtrack.

Her new album, Christmas Blues, serves as a comforting score to guide us through an uncertain holiday season and features intimate covers of classic carols as well as exciting features from artists like Alicia Keys and her future tour partner The Weeknd. For the album's visuals, Claudio plays into the songs' nostalgia and romance with old-school elegance, glamour, and crystals aplenty. Her beauty looks especially capture the festiveness of the season with vintage-inspired hairdos and candy cane-red lipstick aplenty.

Here, the singer talks to L'OFFICIEL about all things holiday glam, from testing out new, unfamiliar styles with her team for the album to learning to go natural in the everyday.




L'OFFICIEL: What was the inspiration for your visuals, specifically the beauty, for Christmas Blues?

Sabrina Claudio: The inspiration really stemmed from the sound of the album overall, but I have to give credit to my glam team. Once we clicked and realized that we wanted to play off of the pin-up, retro, Old Hollywood vibe, everything happened so naturally—so many ideas kept flowing through our minds and we just had fun with it. We played dress up, we played with wigs, we played with different makeup—a lot of different things that I've never done. It was out of my comfort zone at first, because I usually go for a more natural, basic look.

L'O: Were there any personal favorite looks?

SC: I met my stylist Katie [Qian] when I did Coachella two years ago, and ever since she has put me in certain pieces that I naturally wouldn't gravitate towards-not that they weren't beautiful, I just wasn't confident enough to put myself in them. With the custom snowflake pieces we did for the "Warm December" video, I love being sexy but sometimes I'm like, Is this too much? Is it provocative, or still sensual and classy? She allowed me to see that the confidence you give off when you're wearing something is what makes [the look], and because of that, my outlook on fashion and style has just grown so much.

L'O: What is your idea of the ideal holiday look?

SC: I love a red lip. I love festive-colored outfits and dresses. I would just play off of the colors that are pretty traditional for every holiday, so [for] Christmas, the blues, the greens, the pinks, the reds, the golds. We get fun during Christmas!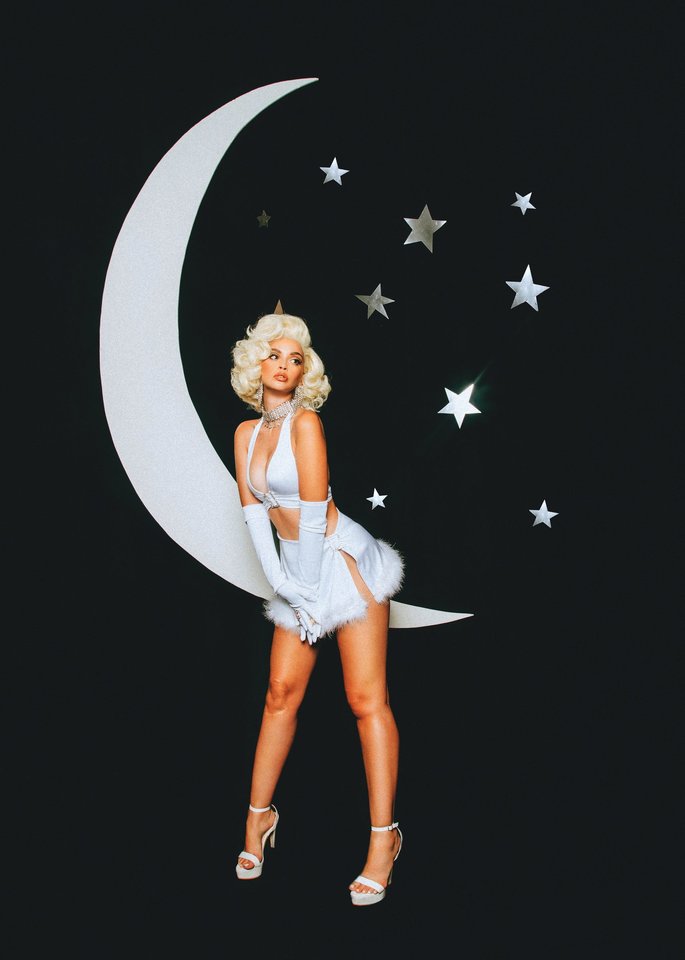 L'O: What are your tips to achieving the perfect red lip?

SC: I love matte lipsticks in general, and a matte red is to die for. Because it's so bright and in-your-face, I would just make sure you have a really sharp lip liner before applying whatever lipstick it is, because a perfect line for a red lip is so important to me. It doesn't matter what brand the lipstick is, as long as it's a beautiful color or shade. I go for the darker red tones.

L'O: How has your personal approach to beauty changed this year?

SC: Having to quarantine and wear masks all the time has actually changed my idea of always looking in tip-top shape; it's helped me embrace more of my natural beauty. I normally can't even walk outside of the house without some lipstick on, but I really embraced not wearing anything at all. It's helped my skin and helped me feel way more confident and not dependent on makeup in general. Now when you do get to put on makeup, it feels like you're dressing up-you feel like you're doing something.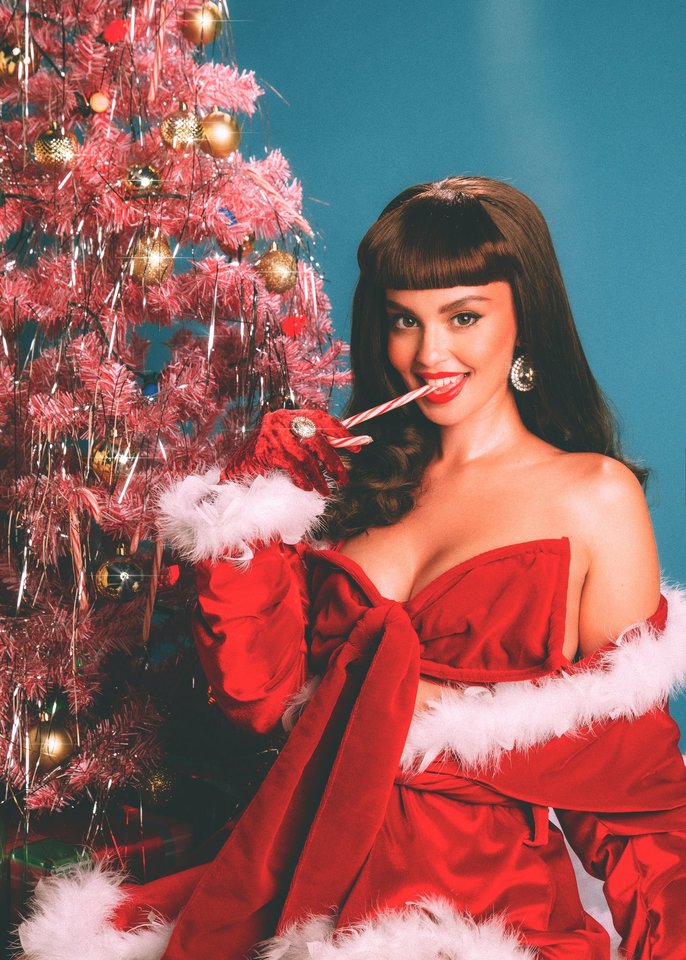 L'O: With more focus on natural skin this season, what products and techniques are working for you?

SC: I'm from Miami originally, and we don't really have winter, just humidity. I live in LA now and I realized when it is winter here my skin is crazy dry. Normally I don't put that much effort into trying to fix it, but this year-because I've had so much time to be able to learn about what makes a difference in my skin-I've been focusing on that. I've been working out a lot, drinking so much water, just really watching what I put in my body, so that alone has helped my skin during this winter season.

L'O: Outside of beauty and skincare, what else has been important for your wellness this year?

SC: Before the quarantine, if you had even mentioned a sentence that involved working out, we wouldn't talk for a month! Now, I love hiking and being outside, especially after being inside so much this year. I don't do crazy workouts, but I do think that getting outside has helped me not only physically but emotionally. It's helped me stay sane and happy throughout this whole pandemic, and it's probably my biggest achievement of this year-getting out and doing something for my body and mental health.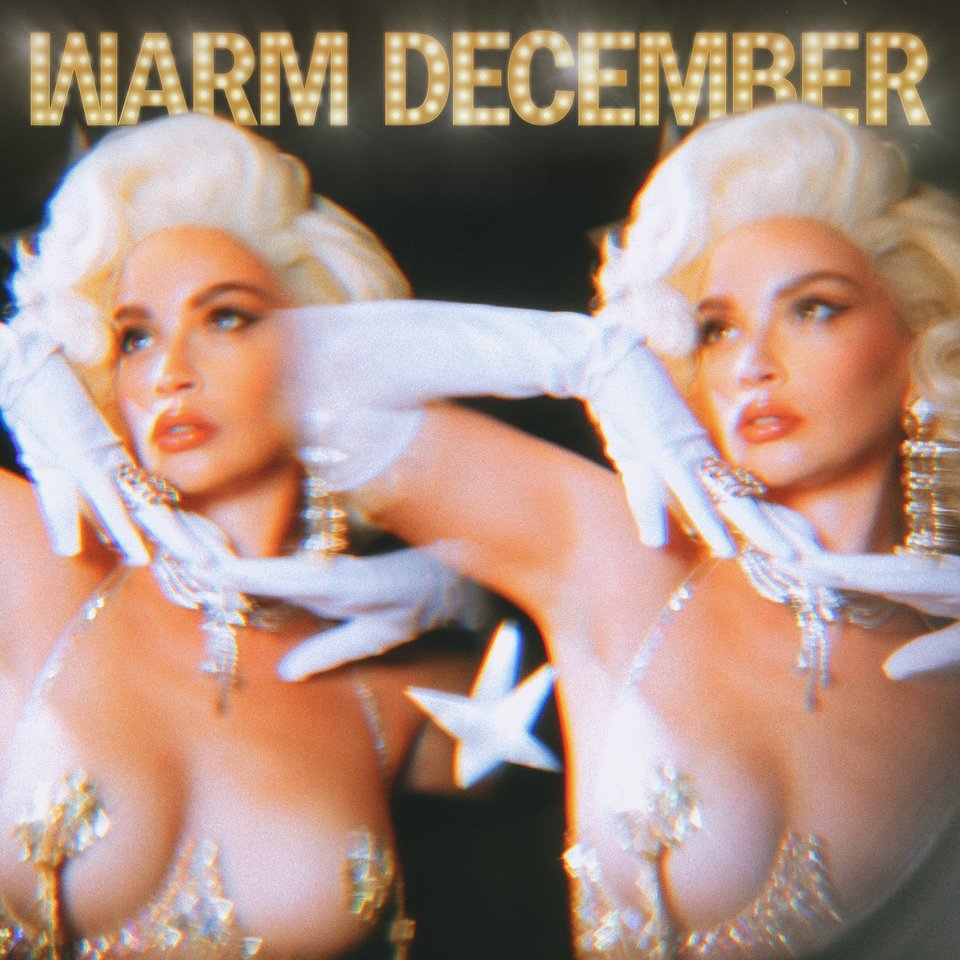 L'O: Looking to 2021, are there any beauty trends you hope to see next year?

SC: Because I had so much fun experimenting with this Christmas album, I hope that I see a lot more people doing that. I think a new beauty trend should be to try beauty trends! Now that I've experienced what it's like to get out of that comfort zone, it paid off so well.