Kaleidoscopic and metaphysicsขSchiaparelli's Fall/Winter 2021 Haute Couture collection is a tribute to excesses. Daniel Roseberry at the helm of the creative direction of the brand tries to renew himself once again, attempting a path not yet covered and always taking into consideration the career of the founder Elsa Schiaparelli. The new collection is a mash-up of references: from Manet to Lacroix, from the ostentation of the '80s to some 1880s styles, from the Spanish uniforms of the Matador to the glitter of crystals and metals.

"The answer is this, my fourth couture collection, 'The Matador': A collection that honors Elsa's vision but is not a slave to it. If last season was focused on de-construction, on pushing the boundaries of what was couture, about trying to overturn all its unspoken rules, about doing things we shouldn't have done, this season I felt a new freedom," explained Daniel Roseberry. "To do something fiercely, undeniably, unequivocally beautiful - because sometimes you have to rebel against beauty to return to it.

"Scroll down to find out more about Schiaparelli's Fall/Winter 2021 Haute Couture collection.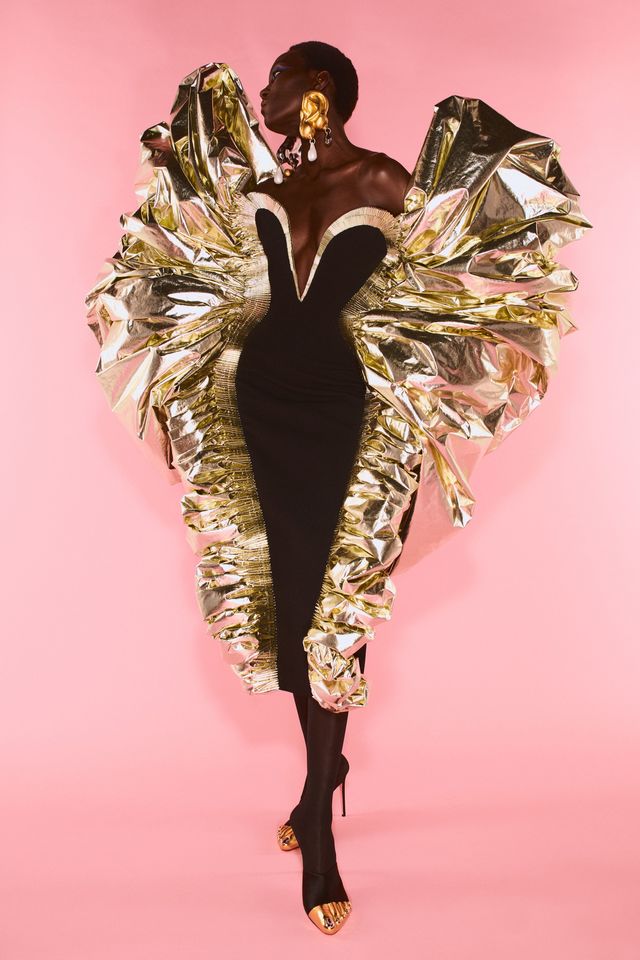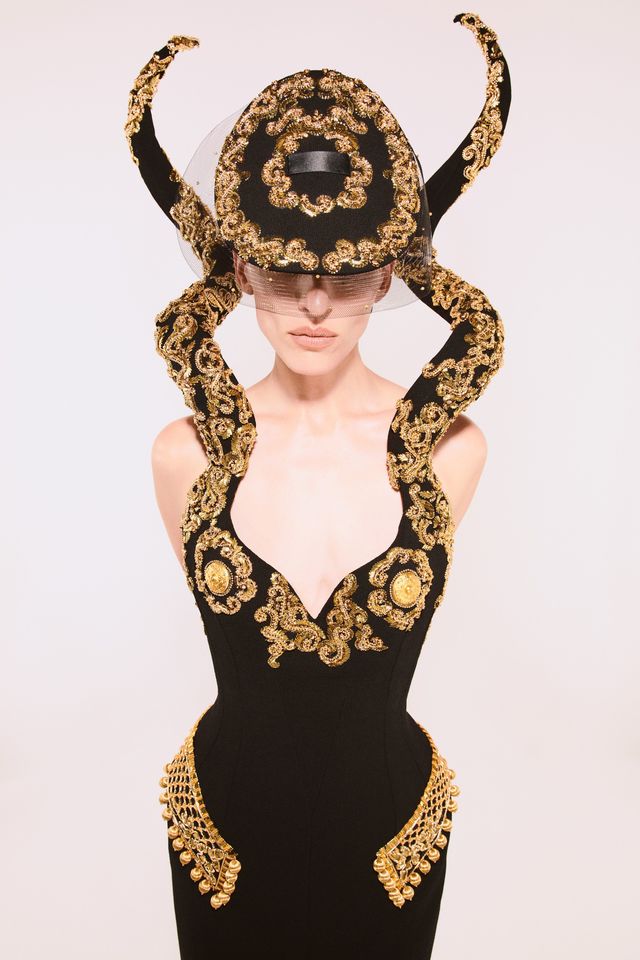 Schiaparelli the haute coture Autumn Winter 2022 collection by Daniel Roseberry

The past is romanticized in a contemporary way. The heritage of Elsa Schiaparelliขi.e. the shocking pink color and her passion for trompe-l'œilขare re-proposed with the distinctive anatomies of the metal body: nose, belly, lips, ceramic eyes alongside ears, hands, and breasts in silver and gold versions.




"It also represents a return to innocence, to the joy that drove me towards fashion. A year ago, I felt like I was designing for the end of the world. But the world isn't over. We're still here. Fashion is still there. here. The couture is still here. And not only is it still here, but in a world that increasingly relies on what is easily replicable and digitally disseminated, the power to stop in your tracks is greater than ever," said Daniel Roseberry.