Pierpaolo Piccioli's goal is to renew an active dialogue with each collection that reflects on contemporary issues. This time with the collection Valentino Des Ateliers for the Fall/Winter 2021 Haute Couture, the designer analyzes the relationship between the atelier of the Maison and the studios of the artists. "Venice was part of the vision I had had from the beginning: it was the only place in the world in which to present such a collection, and moreover it is a context in which nothing is added or taken away: the light and power of Venice they are the perfect setting in which to immerse my work," explains Piccioli. The Valentino Des Ateliers collection is a tribute to the city of Venice, to the uniqueness and values ​​of art and history, in full respect of the Maison's Haute Couture-an osmosis between the designer and the art system. Art justifies the medium, fashion is function and use.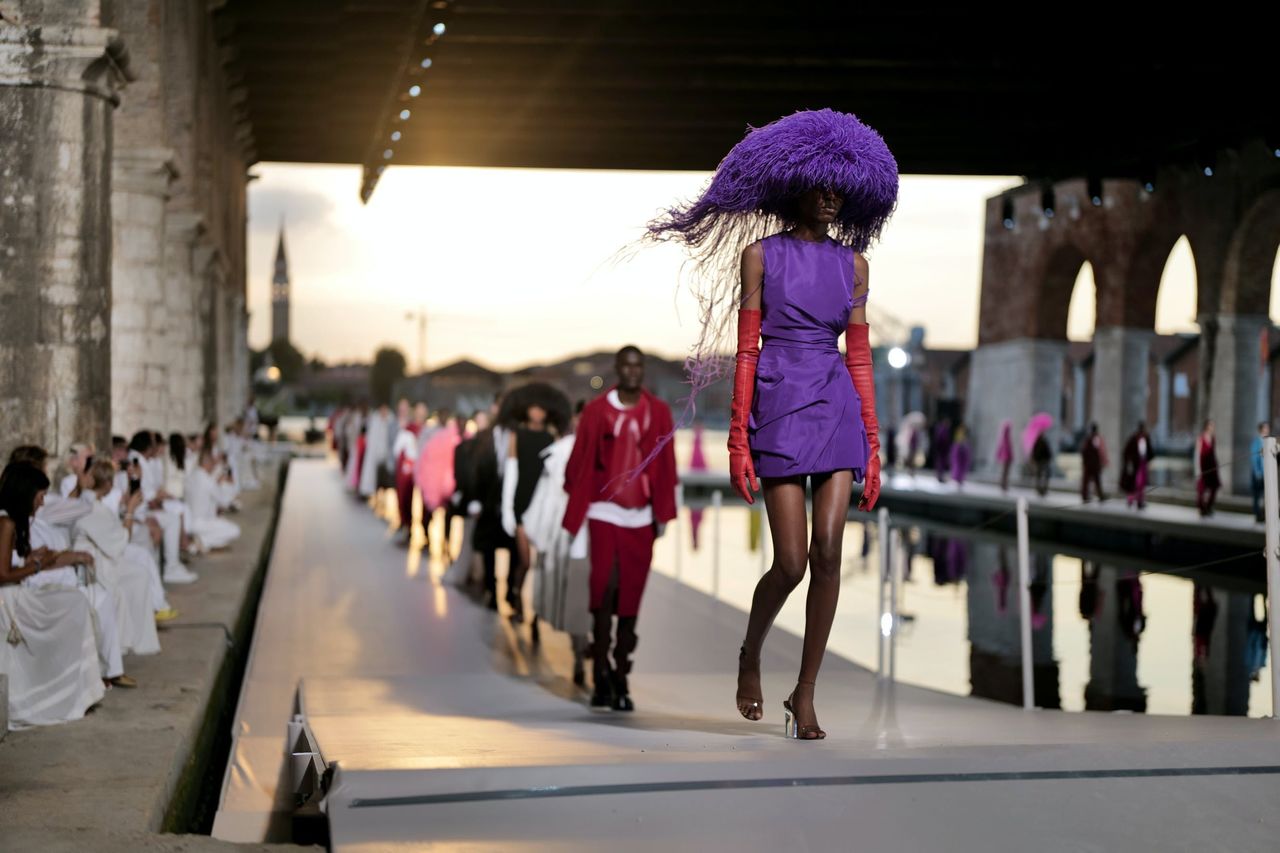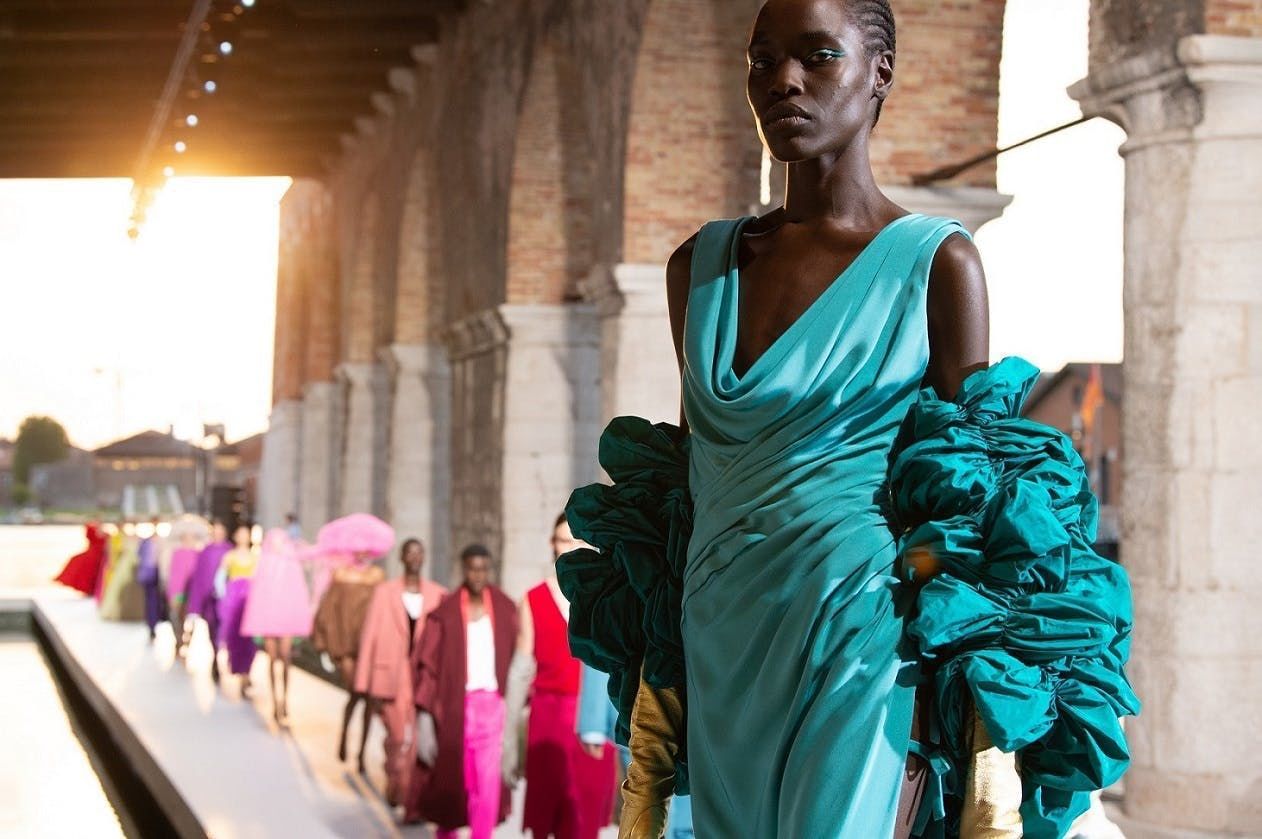 Maison Valentino establishes the "invention yard," a dialogue with the contemporary artists selected ad hoc by Gianluigi Ricuperati for the Haute Couture collection for men and women. Meeting the values ​​of Piccioli, the group of artists returns to the co-ed collection their creative sign combined with the hand of the textile, tailoring, and chromatic artisans of the Valentino atelier. Among the selected artists, the names of Joel S. Allen, Anastasia Bay, Benni Bosetto, Katrin Bremermann, Guglielmo Castelli, Maurizio Cilli, Danilo Correale, Luca Coser, Jamie Nares, Francis Offman, Andrea Respino, Wu Rui, Sofia Silva, Alessandro Teoldi, Patricia Treib, Malte Zenses, and Kerstin Brätsch stand out. From the show that took place to the notes of a musical performance by Cosima, a sense of collectivism emerges, as if everything coexisted in a choral collection.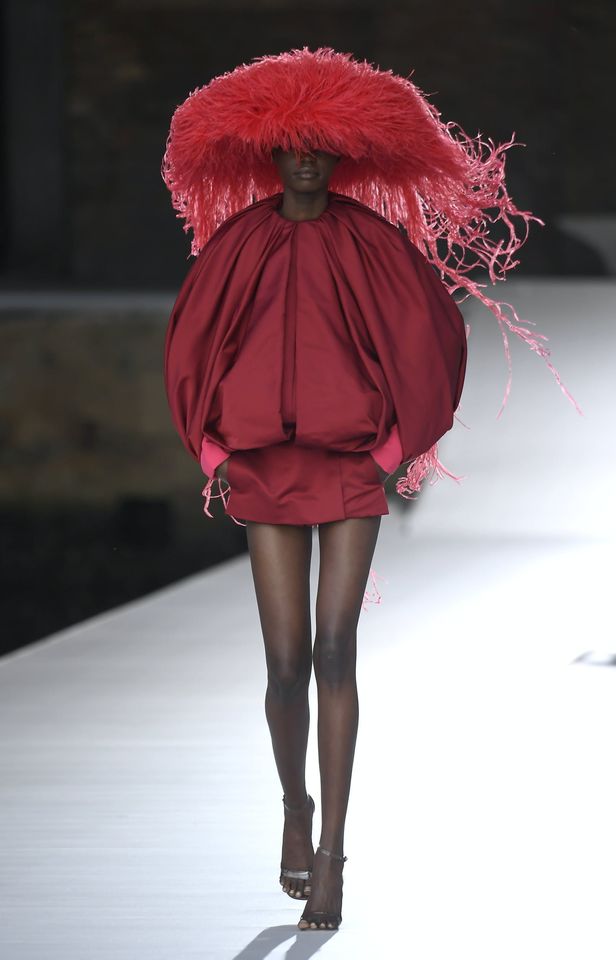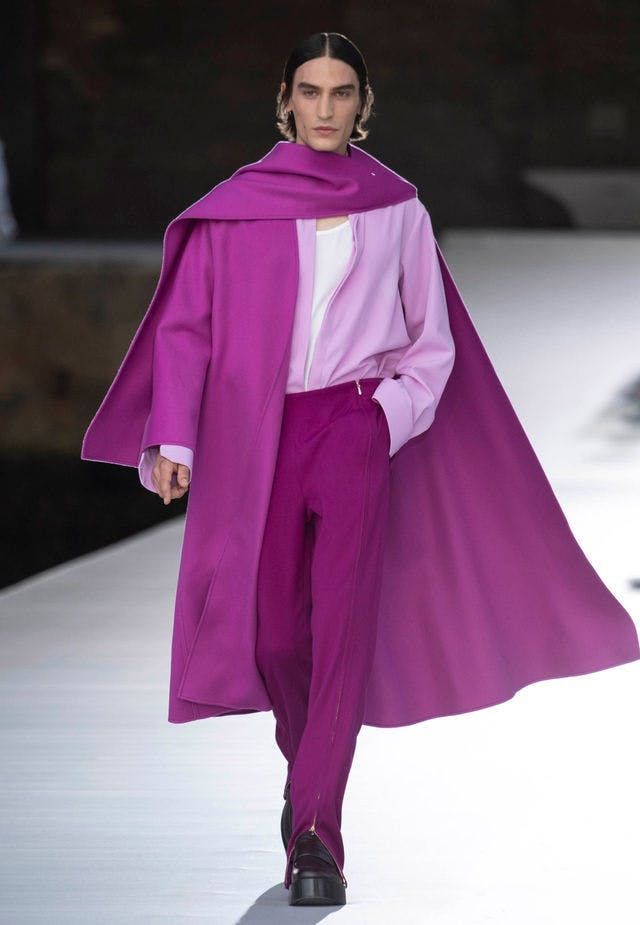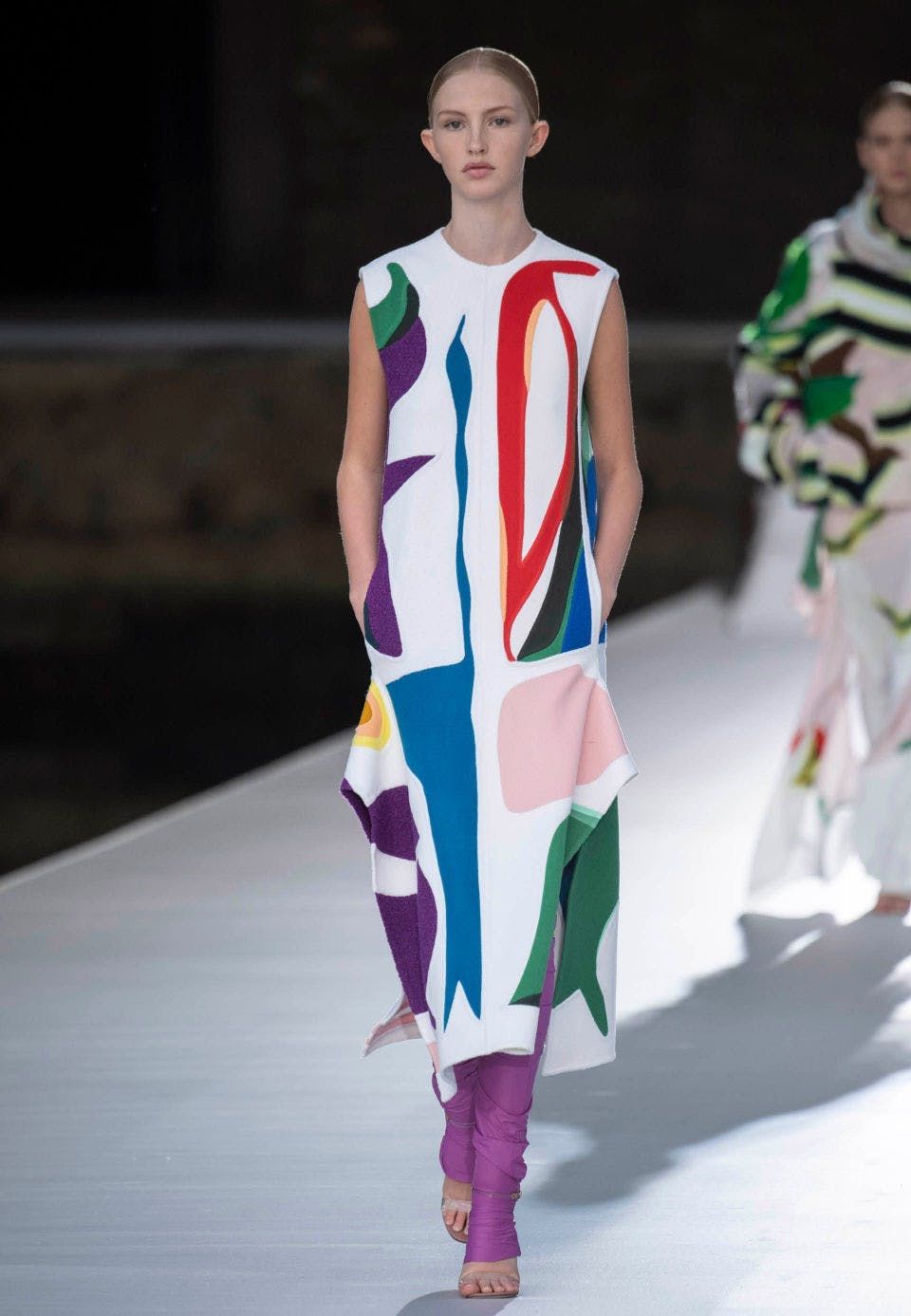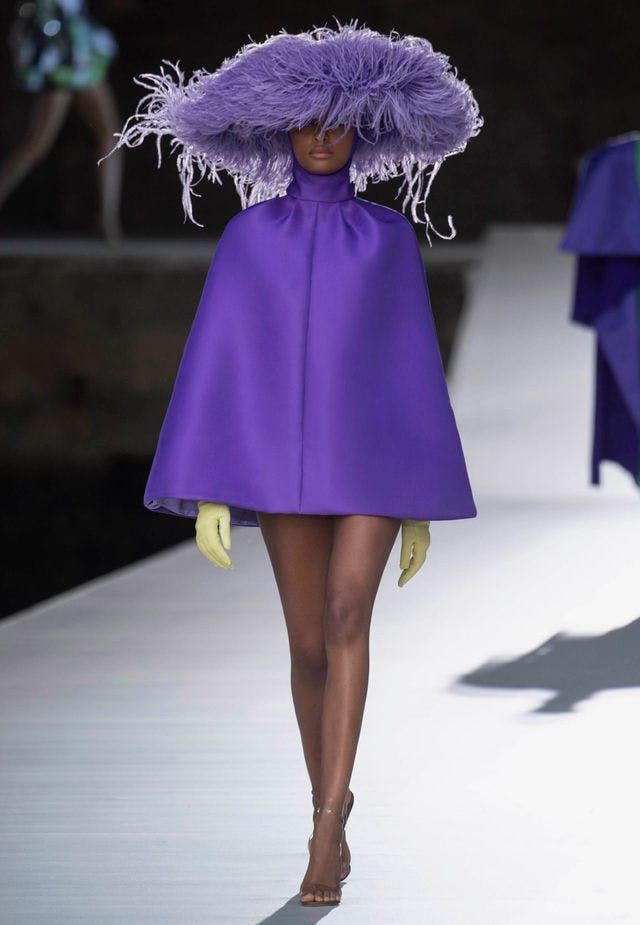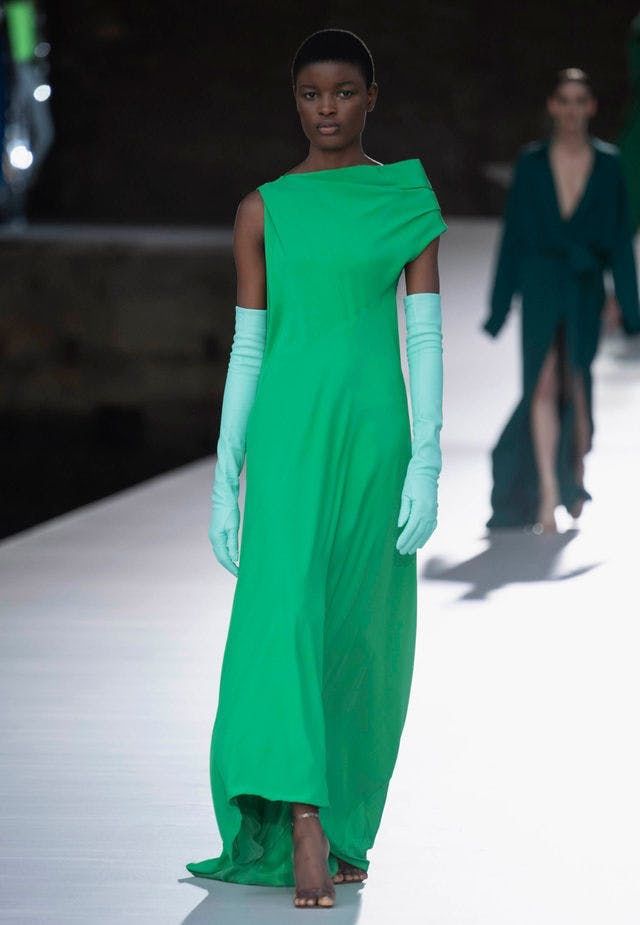 There are no half measures in the Valentino Des Ateliers fashion show. Piccioli's practice presents the majesty and importance of Haute Couture with cuts, sartorial gestures, and movements that redefine the dress and body of the human being. Floating headpieces like jellyfish and draperies softly wrap the figures; daring ballgowns tear the scene with vibrant colors; structured and layered silhouettes are combined with fluid ones. Blooms of elegance and stylistic virtuosity are effortlessly displayed—a new renewed statement for Haute Couture.