In a monumental collaboration, Fendi and Skims come together to present a collection created for contemporary women. Keeping feminine versatility and strength in mind, Kim Jones and Kim Kardashian unite their aesthetic codes to take luxury to a new level of desire and practicality, recognizing all body types for the beauty they emit.

Combining the inspiration found in sketches from a Fendi archive collection presented by Karl Lagerfeld in 1979, with the mastery of fit and shape of Skims pieces, the new collection manages to fuse the past and present of the Fendi universe. "Both Fendi and Skims have a very different cultural power from each other, but just as strong," reflects West. "We share a desire to push boundaries, think differently, and defy convention, which is why we find so many commonalities as we collaborate on this collection."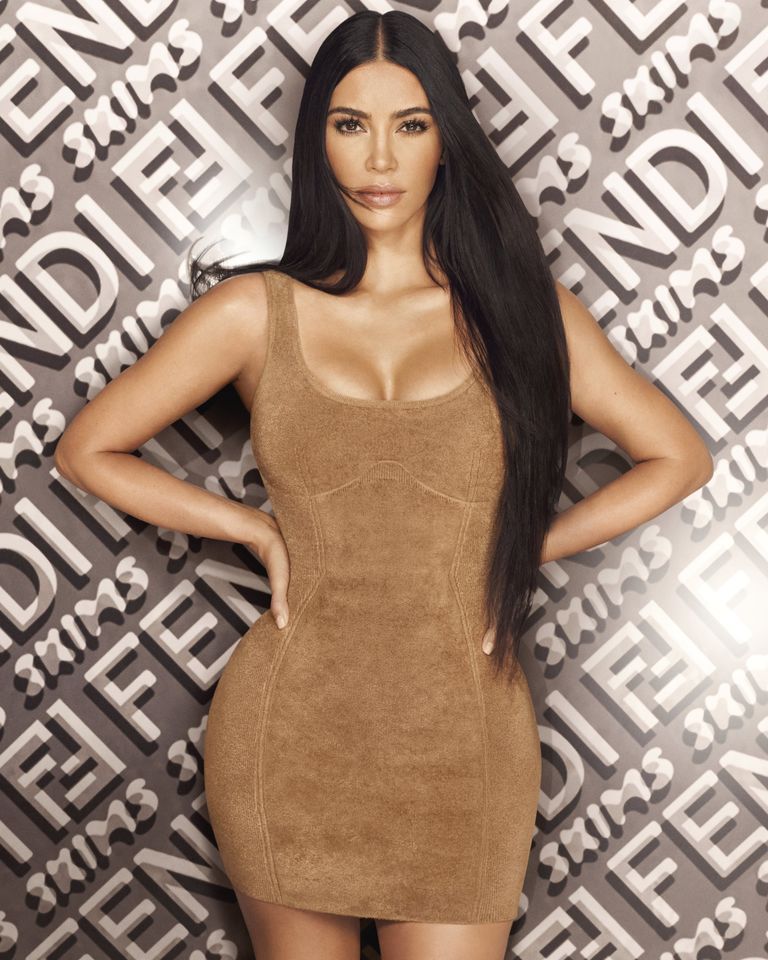 The result comes in a variety of forms: fitted silhouettes crafted from velvet, leather dresses inspired by Roman aesthetics that allow for a transformation reminiscent of a statue, beach outfits, and colorful contemporary sashes. A hybrid Fendi x Skims logo is featured on reversible T-shirts, knitwear, underwear, and sportswear. In accessories they are presented in a complementary color palette in Fendi icons such as Peekaboo, Fendi First, the new Baguette Chain, and Sunshine Shopper are presented in Mini and Nano versions. In shoes, you will find a new sandal inspired by the energy of Los Angeles and new interpretations of Fendi First Heel.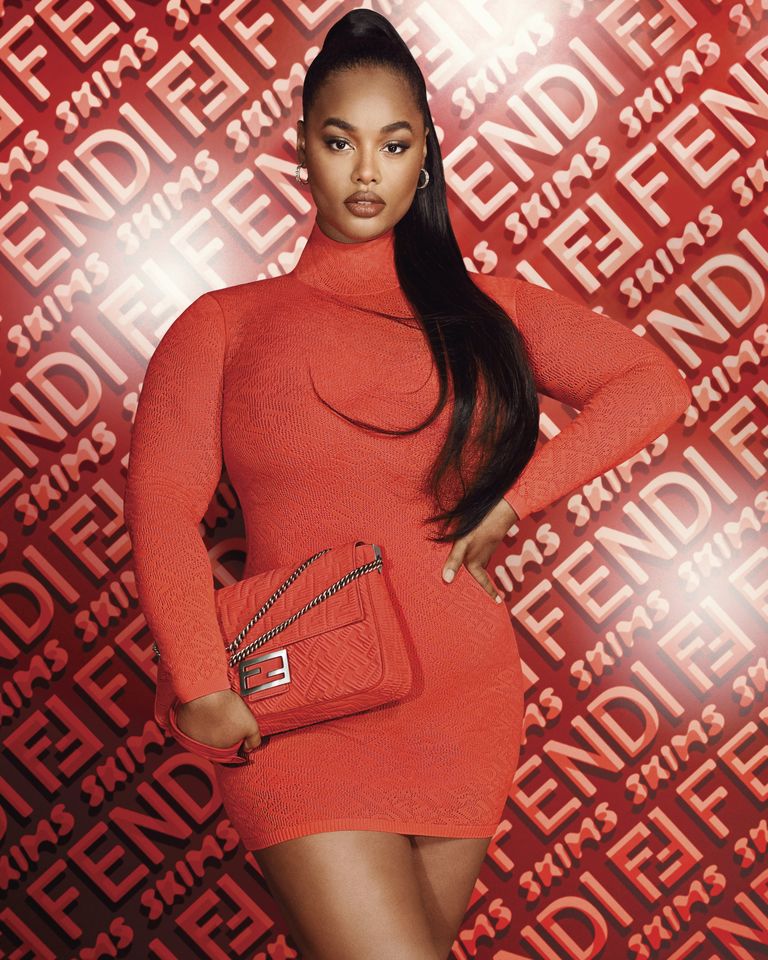 Skims' innovation in fabrics and shape combined with Fendi luxury and quality seamlessly intertwine the creative vision and goals of Jones and Kardashian, seeking to find solutions for all women and celebrate the diversity of bodies.

The Fendi x Skims collection will be available now at www.fendiskims.com and in select Fendi stores globally.