Way back in 2019, Serena Williams and Nike teamed up for a first-of-its-kind partnership. Under Williams's leadership, Nike would select 10 emerging designers from underrepresented backgrounds to work on a new, Serena Williams–inspired and –approved collection from Nike's Beaverton, Oregon, headquarters. The 10 winners were scouted with the help of Harlem's Fashion Row and New York's fashion schools like the Fashion Institute of Technology and Parsons, as well as from within Nike's retail stores, and were given an unprecedented 18 months to design and craft their perfect collection of Serena-ready garments. Today, the collection is finally here.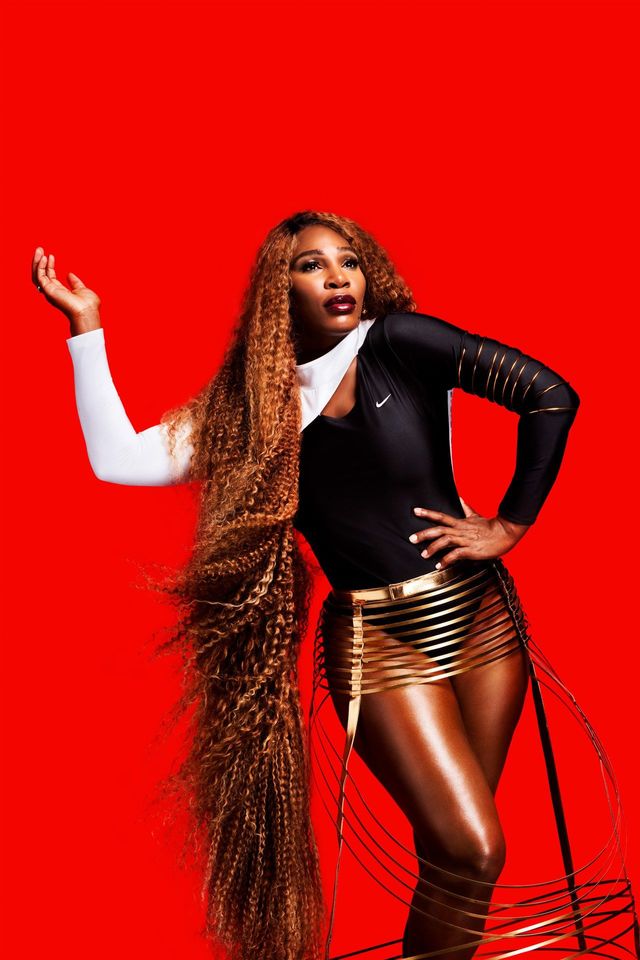 "They took it to a place where I could never have seen it; that was just really exciting," Williams says over a Zoom call. The inaugural Serena Williams Design Crew collection takes cues from Williams's life-such as her daughter's OO initials (a double meaning with zero meaning love in tennis), West African kente-cloth-inspired prints with hidden S monograms, and her 23 Grand Slam titles-and incorporates them into ready-to-wear and footwear. "I feel like they were able to communicate my aesthetics very well through the silhouettes and patterns that they brought and in the colors as well," Williams says. "It's something really fun. It's definitely bold. And it's definitely different-but it's also very wearable. I think that's also really important."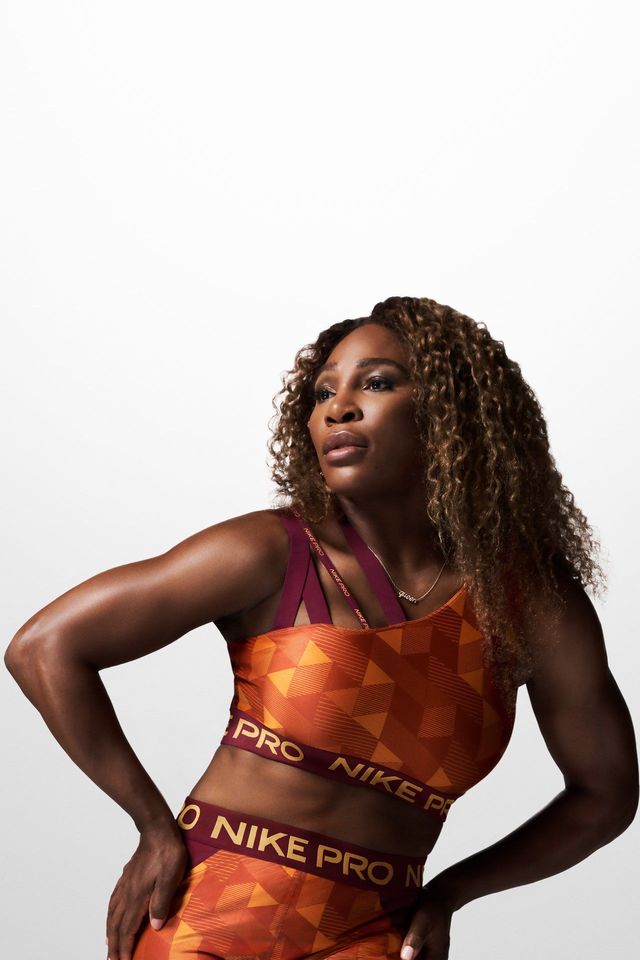 The sport and style icon admits that even her own sense of style has changed after our months of lockdowns and social distancing. "I went from, you know, red carpets and amazing Off-White sneakers from Nike and Virgil [Abloh] to suddenly sweats, which I love and I'm still loving," Williams starts with a laugh, "but now I'm ready to go back to fashion more than ever with things that are even more designed." This collection offers that and more, riffing on Williams's unbeatable personal style with one-shoulder sports bras and contrast-sleeve tops intended to highlight her serving arm (or yours!). Her favorite piece? "I love the jumpsuit-I think it is so unique."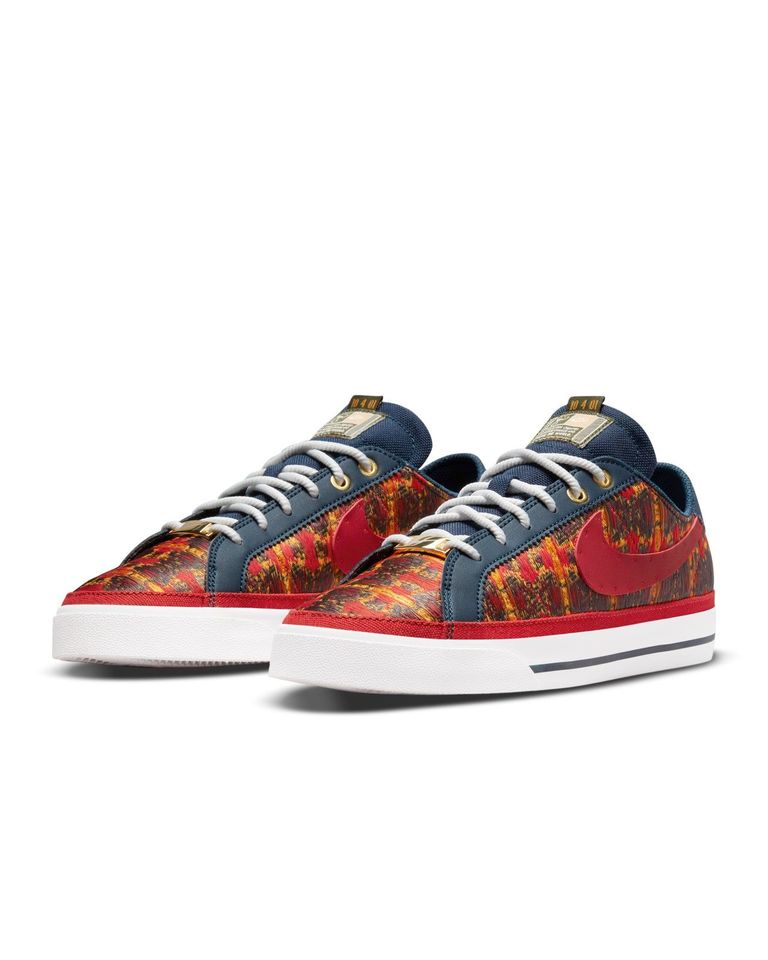 Designing the footwear-a large selection of Nike Court Legacy, Air Max Koko, and RYZ 365 2 styles-was more of a challenge-and a collaboration. "It's going to surprise you, but I'm not a big shoe person," Williams admits. However hard that might be to believe-ahem, remember the Off-White Nikes at the Met gala?!-she says, "I'm always looking for inspiration. When it came to the shoes, I really relied on the designers. I said, 'I need you all to lead me because I'm the person that likes to wear the shoes; I'm not a shoe designer at all.'"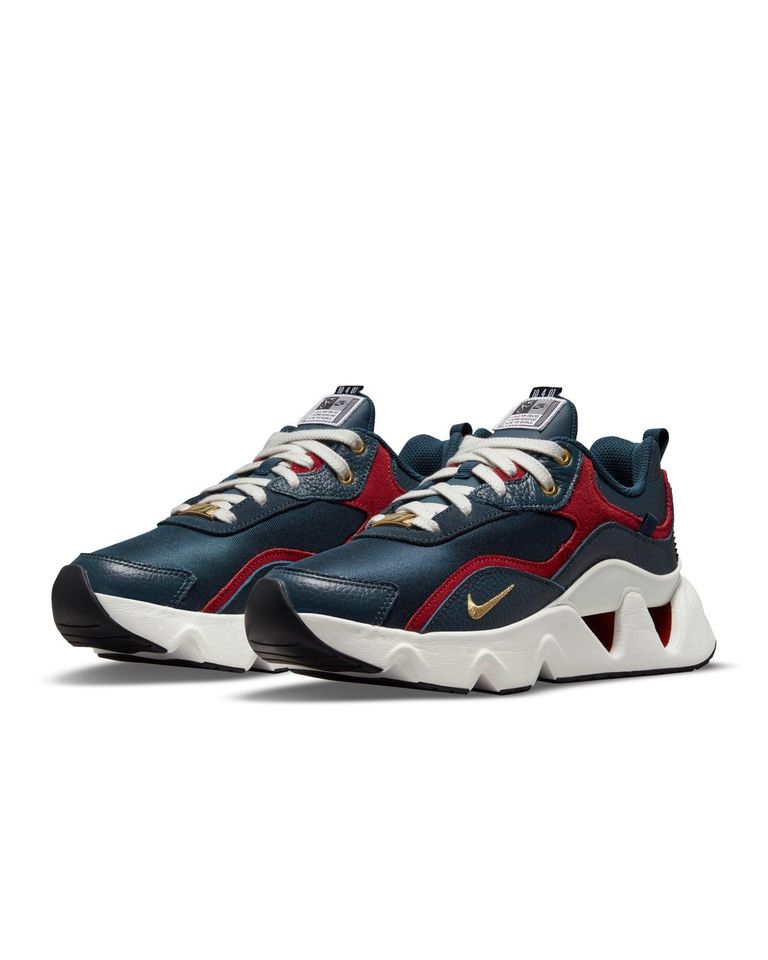 The large collection arriving for fall is not just a celebration of Williams's style and an opportunity for her many fans to get the Williams look but a chance for the 10 members of Nike's initial Serena Williams Design Crew to jumpstart their careers. "Of the 10 individuals that were a part of the initial apprenticeship, seven of them actually now work at Nike as full-time employees," says Jarvis Sam, Nike's vice president of global diversity and inclusion. "The other three are actually in the fashion industry, so the Serena Williams Design Crew offered the opportunity for them to gain tangible experience where now we truly are seeing the impact on the industry."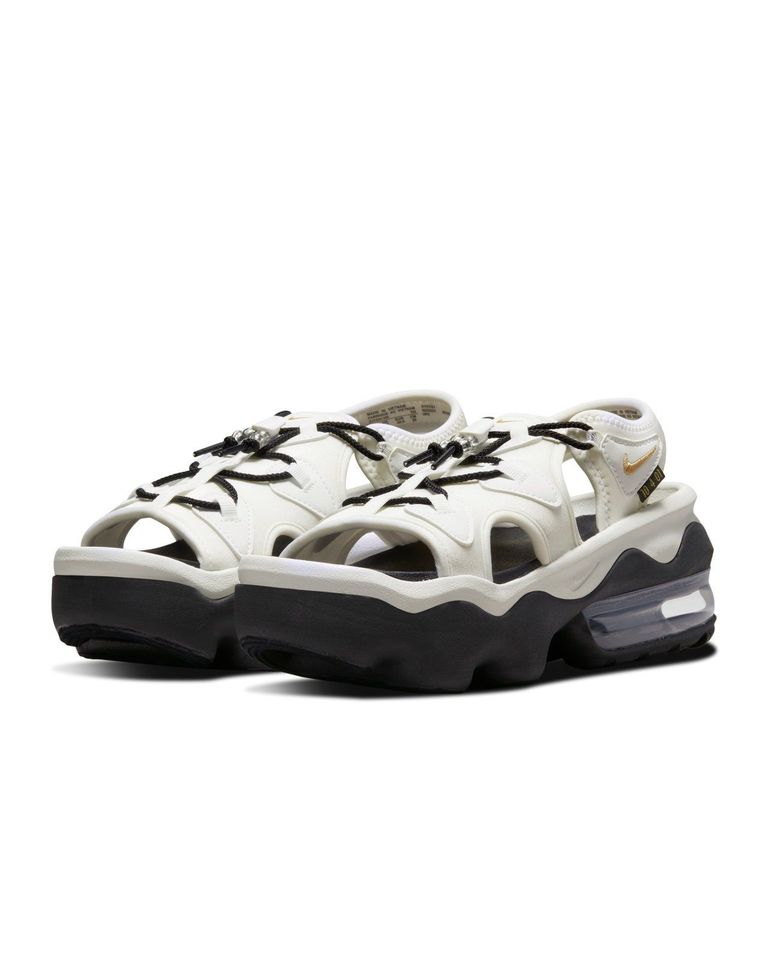 Sam sees the SWDC as a unique extension of Nike's other emerging-designer and fashion-lover programs, like its Pensole Design Academy, Converse All-Star Design Team, and partnership with the WNBA to work with retired players on new career opportunities. "Our ultimate goal is to drive economic empowerment by positioning people in incredible career opportunities," he says. "We want to build approaches that are so unique and authentic to Nike. We truly believe that sport has the power to change the world, but with that comes accountability to think about how we are driving congruence between product, marketing, and employee experience."

What better experience could there be than working with Serena Williams? Before COVID, when the first class of SWDC apprentices met Williams, Sam describes the elation. "Serena walks in the room, and you just see this spectrum of emotion: You see smiles, you see tears, you see such joy because I think in that moment it became clear to them that you are not building a project that's simply under Serena's name," Sam says. "They are building a collection, not only inspired by but influenced by a direct connection with Serena." Later on in 2020, Williams would join Zoom calls with the team. "It was just such a beautifully inspiring moment," Sam continues, noting that the direct communication between athlete and designer is what makes every Nike product special-especially Serena Williams's collection.

As the first collection debuts, the SWDC's second cohort is working away on their Serena-inspired line, and applications are open for the third group. The promise of the partnership is that the clothing not only gives wearers the confidence of Williams but is made in collaboration with her determination, aesthetic, and care for supporting new talents.