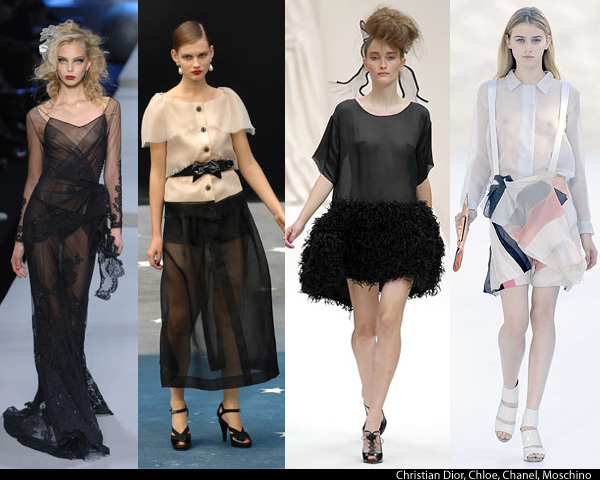 Not limited to the usual though, 2008 also ushers in sheer skirts and pants - pair them with more modest bloomers or boy-shorts rather than a skimpy thong and you'll keep the look elegant.
And elegance really is the key to wearing the sheer fashion trend this year. While it was last at its most popular in the 1990s, it was in 2006 that it last hit our radar.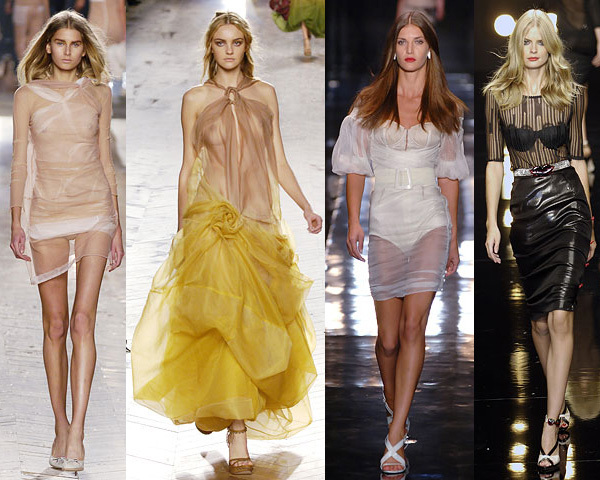 2006 runway pieces by Christian Dior, Costume National, Alessandro Dell'Acqua
Back then it was almost too sensual, and we weren't yet ready for it (consider the level of nudity shown in fashion titles such as Vogue in 2006 in comparison to current issues). When it did get featured in public, particular elements of a fashion piece were sheer and they seldom revealed anything. Consider 2006's sheer necklines trend, seen here on Salma Hayek, Natalie Portman, and Lucy Liu.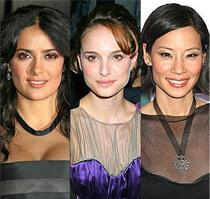 For this look to last through 2008, stick to quality fabrics and classic colours. Pieces should have enough room to fit layers underneath if you want to take them from Spring to Autumn.