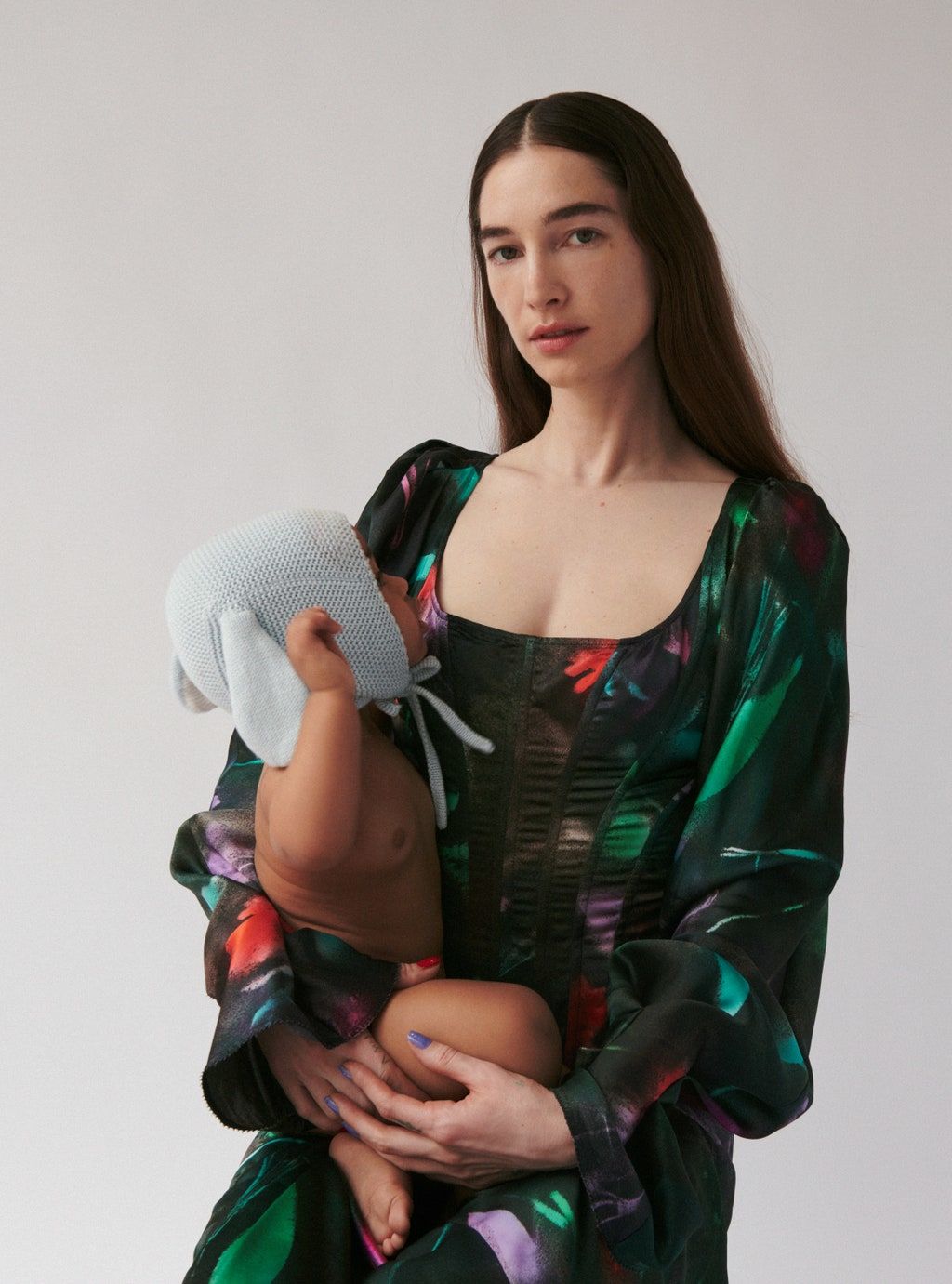 Alexandra Marzella (and Earth)

"It often feels like I'm in a weird little tornado," says Marzella, a model and an artist, of her year in lockdown as a new mom. (Her daughter's name was inspired in part by her due date, April 23, the day after Earth Day.) Before her home birth in Brooklyn last spring, Marzella prepared with prenatal yoga and talk therapy with a doula. "She pushed me in the gentlest way."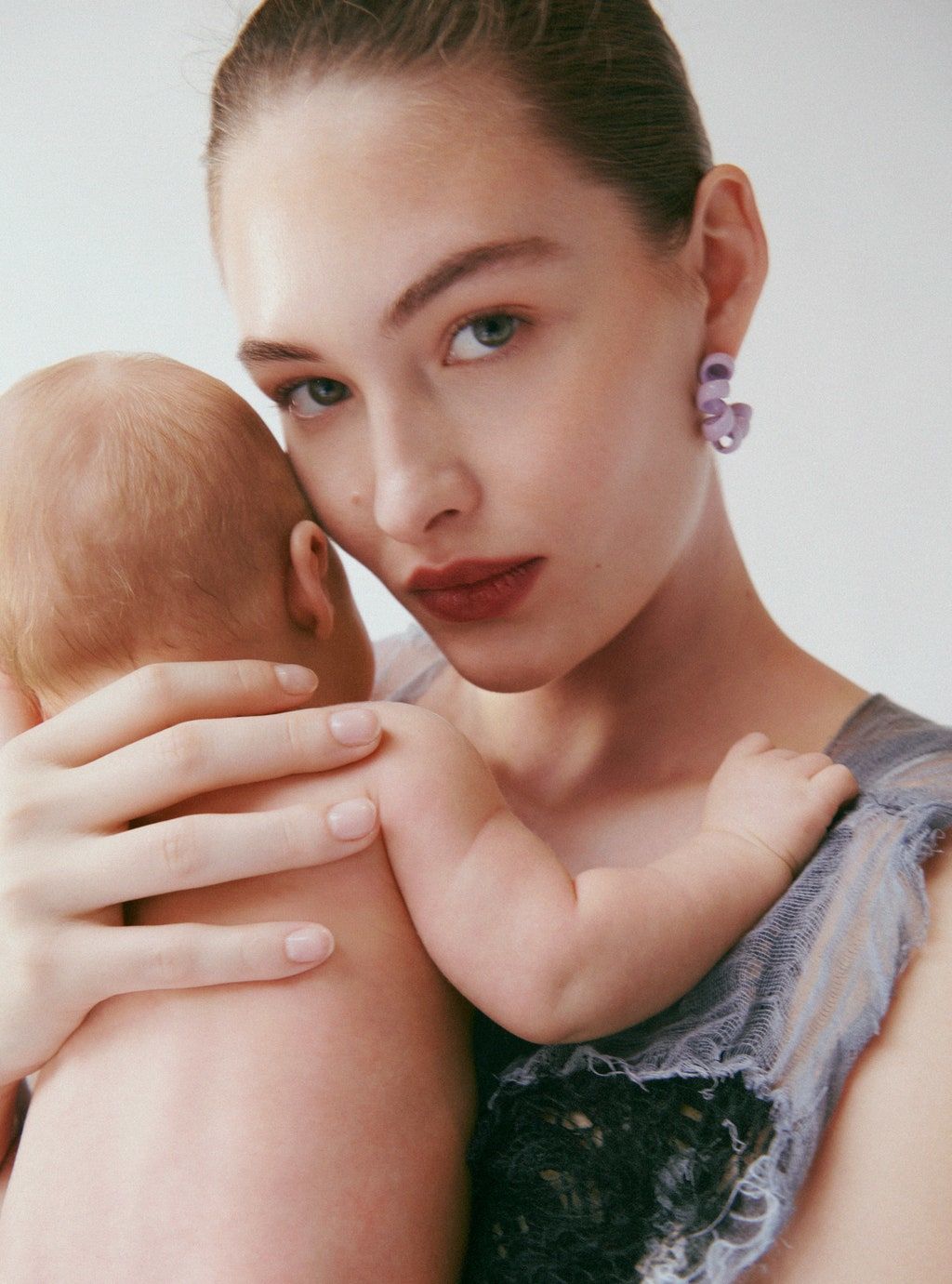 Grace Elizabeth (and Noah)

Two days after she shot a Mother's Day campaign for Victoria's Secret, Elizabeth and her husband, Nicolas, brought a baby boy into the world. "I can't explain what that moment feels like when you first see your child," the model wrote on Instagram after Noah was born. "In that moment my heart grew 6lb and 11oz."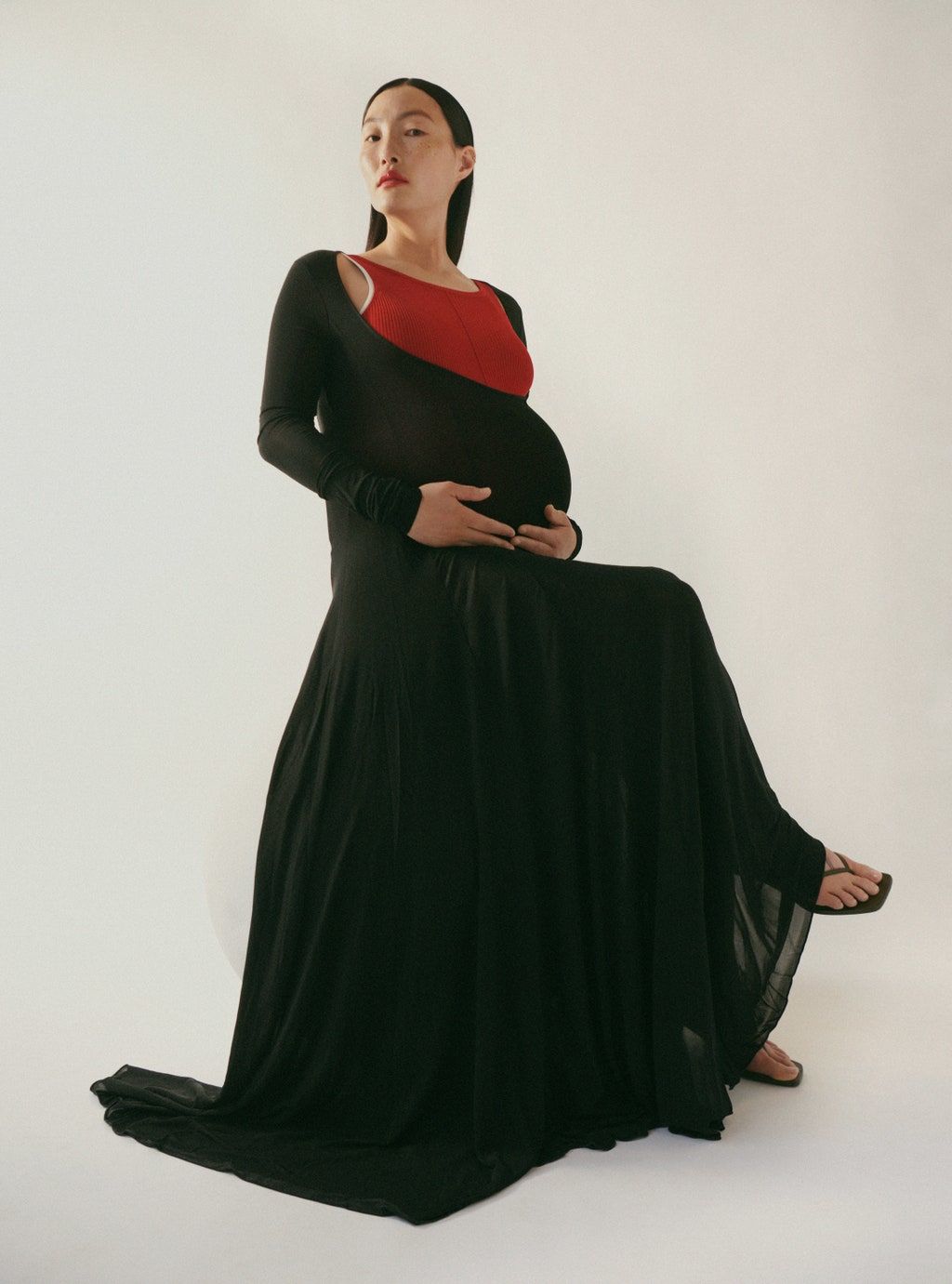 Alisa Post

"I was born in South Korea and adopted as a baby by an American family. I have no ties to any of my biological family, so this will be the first blood relative I've known," says Post, a producer and agent based in Brooklyn. "There are so many things about being pregnant you learn as you go along," she adds.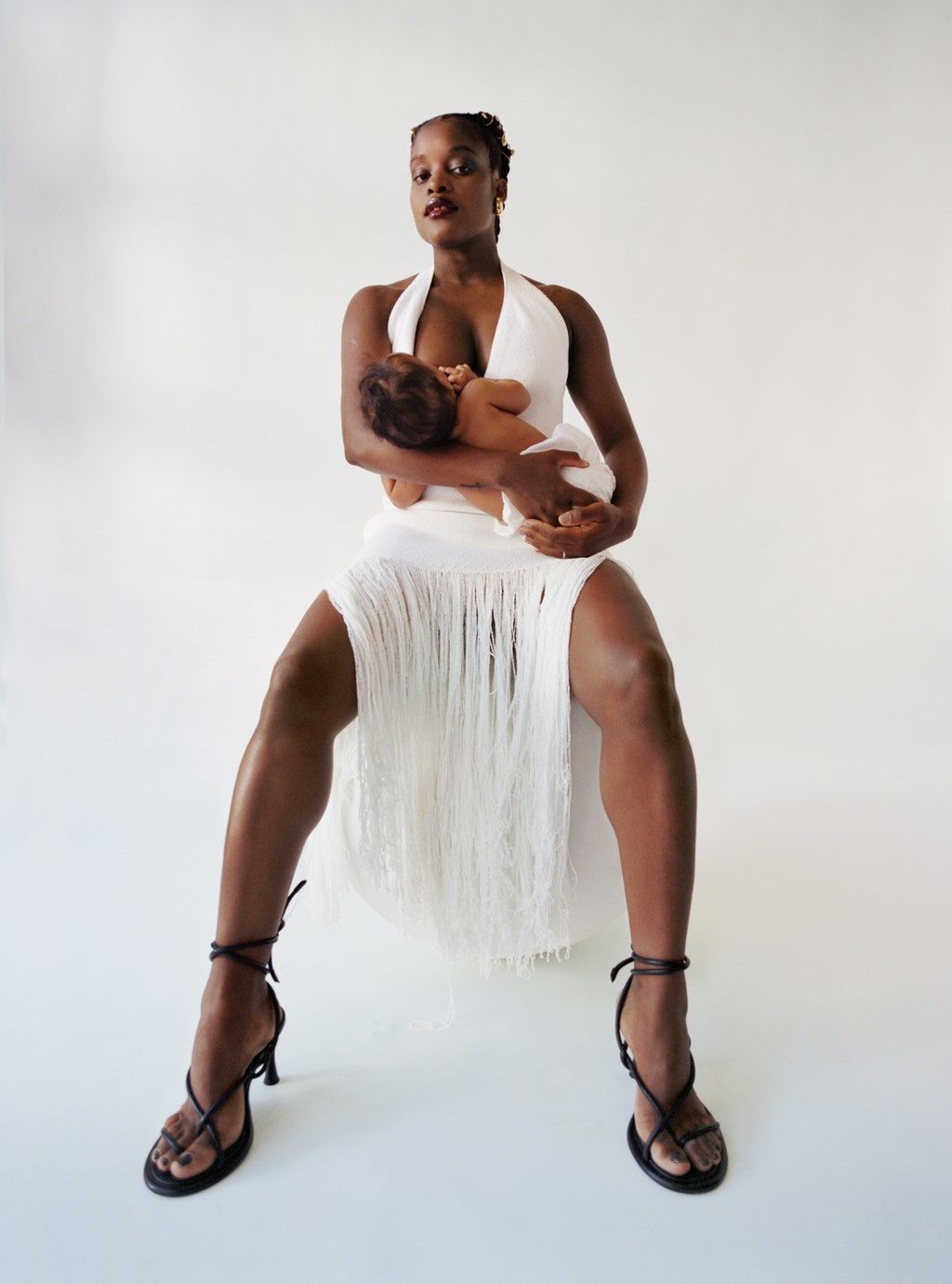 Ingrid Silva (and Laura)

In 2020, Silva's life changed profoundly: Her work as a ballet dancer came to a grinding halt, and she discovered that she was expecting a child-"a beautiful and challenging moment," she says. Yet she adapted and has chronicled the experience in her memoir, Ingrid Silva: A sapatilha que mudou meu mundo ("The Pointe Shoes That Changed My World"), due this summer. Baby Laura was born in November, just three days after Silva's own birthday.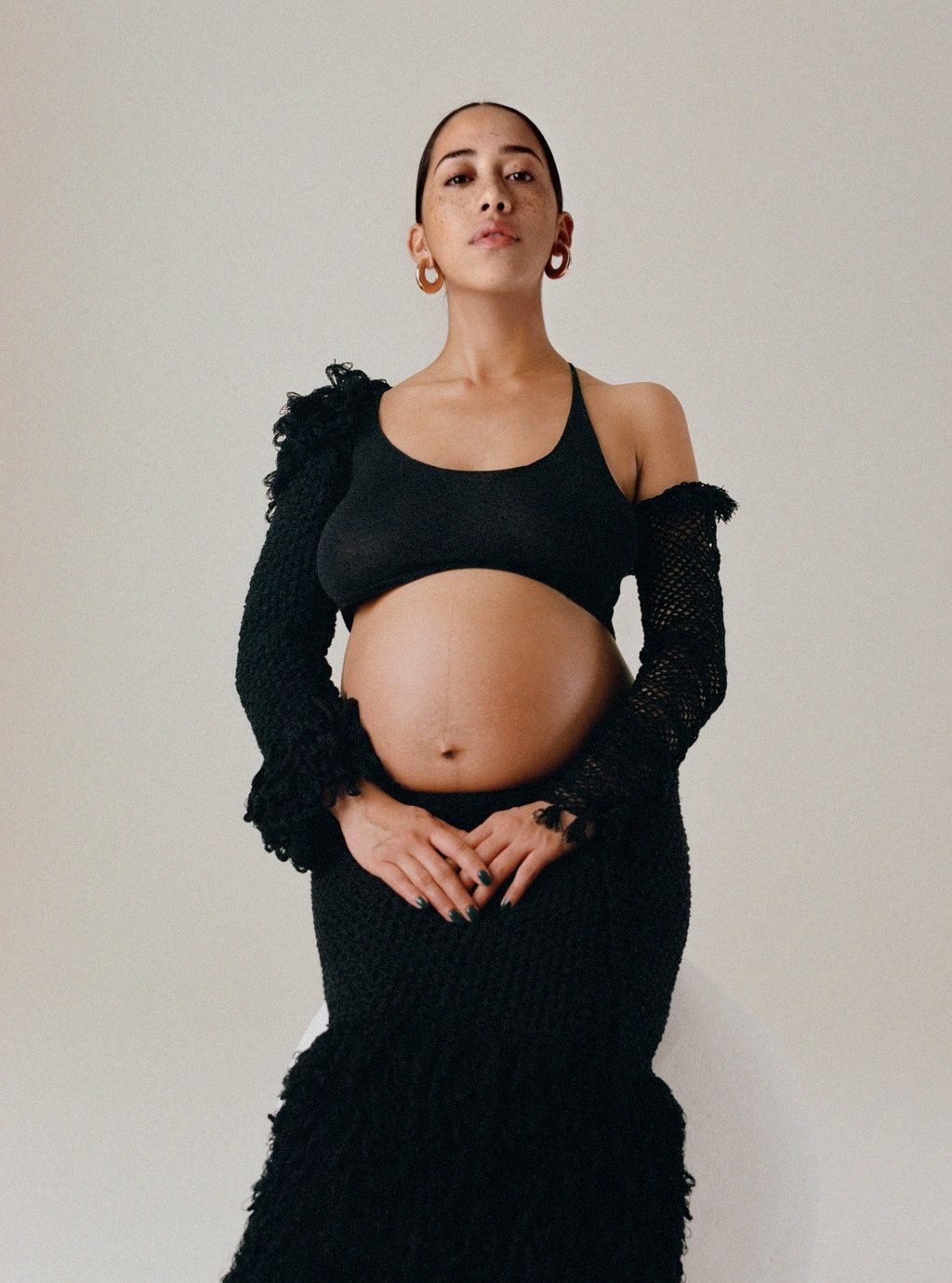 Andrea Parra

Born in Colombia, Parra moved to New York with her mother as a child, ultimately settling near her great-aunt Fanny, an interior designer. "Seeing her passion altered the course of my life," says Parra, who now runs an interior and set-design atelier of her own as she prepares for her daughter to arrive. "Being raised by two women gave me all the advice I needed," she says.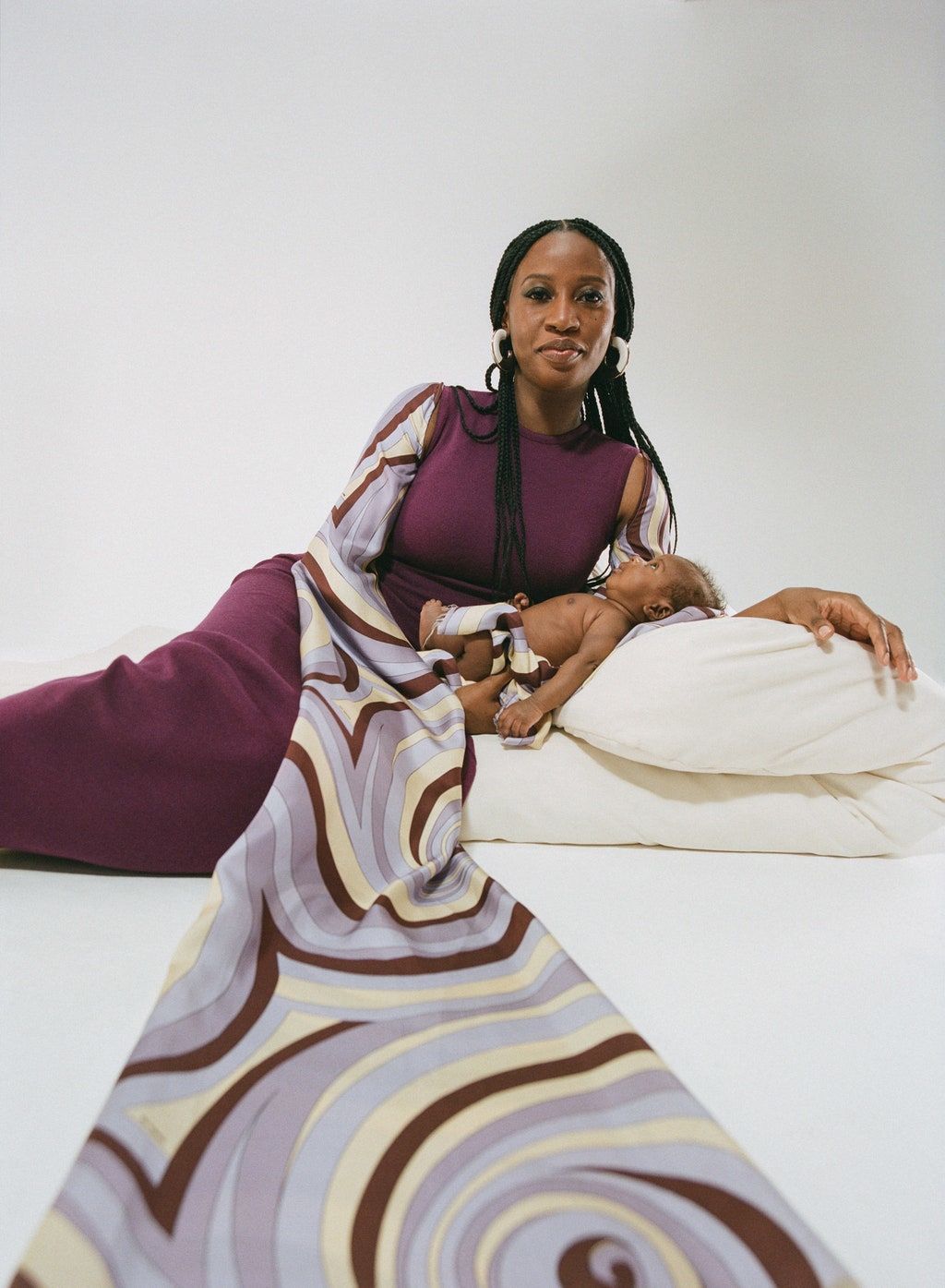 Wayétu Moore (and River)

On the origins of her own daughter's name, Moore, an author and entrepreneur, says: "In Psalm 46:1-5, the world is collapsing. There are violent storms, mountains are being cast into the sea, but there is hope in the final verse. It reads: 'There is a river…God is in the midst of her. She will not fall.' My father read and quoted that scripture to me from childhood and it's become sacred." Besides, she adds, "River" is "the title of my favorite Joni Mitchell song." It feels fitting, then, that Moore's second novel, Melanctha (coming from Viking next year), follows the life of a woman who can breathe underwater.