Someday by Justin Bieber is a fruity floral scent created by Honorine Blanc of Firmenich that will mainly appeal to Bieber's fan base.
"Let's be real, the way a girl smells is very important to a guy! I have such a deep connection with my fans, so creating a fragrance that I personally love is another way I can bring them closer to my world." Says Bieber.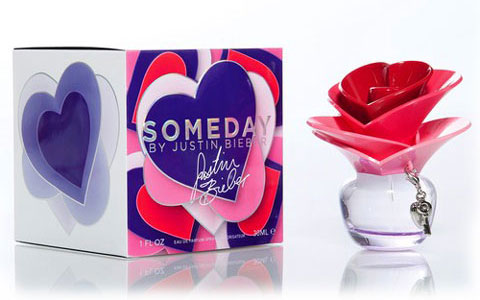 Justin Bieber's "
Someday
" will be available from June as Eau de Parfum in bottles of 30, 50 and 100 ml.