1. Romain Jerome Moon Dust-DNA collection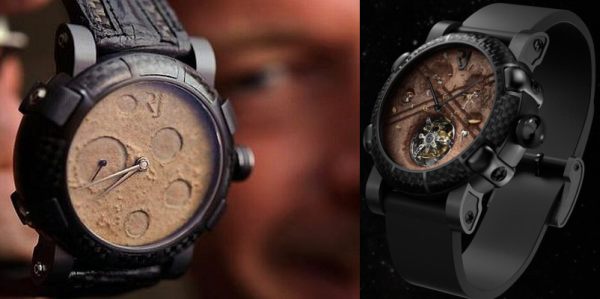 Swiss watchmaker Romain Jerome has shown the world that their creations need attention, and one of their creations that have earned them a huge reputation is the Moon Dust-DNA watch collection. Using authentic and certified elements, such as moon dust, fragments of the Apollo XI, fibers from an International Space Station spacesuit and Moon Silver, this collection celebrates the Moon itself and the achievements of all those who have conquered space.
2. Gagarin Tourbillon by Bernhard Lederer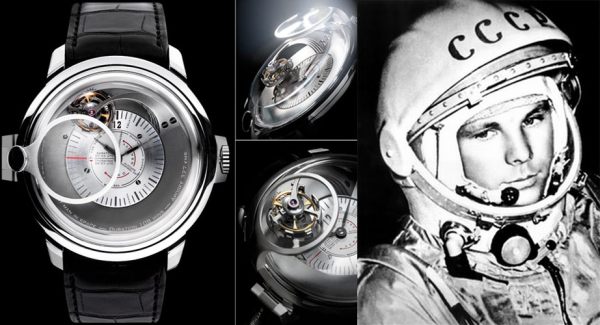 The Gagarin Tourbillon by Bernhard Lederer has been designed to celebrate the 50th anniversary of the Russian astronaut's historic flight into space. The ultra limited edition wristwatch is inspired by the Vostok space capsule, which successfully completed its test flight into space on March 25 1961, and will be auctioned off on April 12 itself at Sotheby's in New York. The watch also features a 60-second orbital flying tourbillon that rotates counterclockwise around the dial counter in 108 minutes, to match the time Gagarin took to orbit the earth in the Vostok capsule.
3. Helios by Frédéric Jouvenot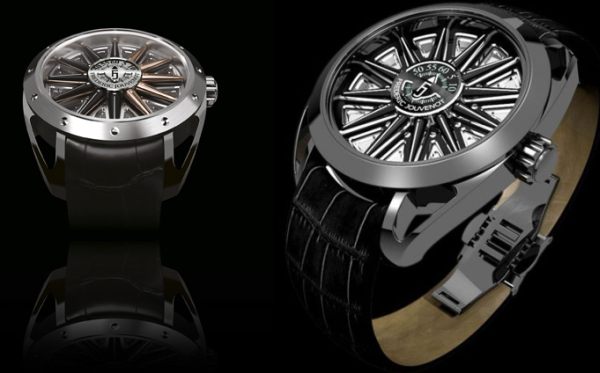 The awe-inspiring Helios watch by Frédéric Jouvenot pays tribute to the cult of the sun in the ancient world. The enigmatic timepiece represents each hour by a radioconcentric sunbeam. The 12 sunbeams are designed on the dial in the sectors of a classic display. For the minutes, they are displayed in a central moon with an index that makes one revolution per hour. The dial of the Helios timepiece follows the passage of the sun. At noon, all rays blaze brilliantly, and the design represents the sun at its peak. The darkness of the face reveals the central area with an opening, which resembles the moon.
4. Patek Philippe Sky Moon Tourbillon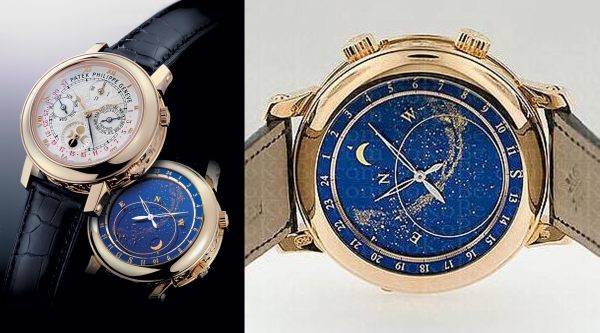 Although all the Patek Philippe watches are special, the over $1 million Sky Moon is special for a number of reasons. This double-faced wristwatch is one of the most complex wristwatches ever made. While one face shows the mean solar time and perpetual date, the other side displays a map of the night sky, the angular movement of the moon, the moon phases and sidereal time. The mechanical module for the astronomical indications on the sky-side dial was also awarded a Swiss patent.