The late '90s, rolling into the early '00s, is the fashion era I love most. It's like minimalism got tipsy and started experimenting with mega-watt maximalism. It's a chic whisper of a rhinestone, rather than the glitter that blinded the early aughts. Those years are best embodied by Stella McCartney at Chloé, who helmed the label from 1997 until 2001. And for quite some time, I've been steadily collecting her designs from her tenure at the French house. My closet is filled with those epic fruit T-shirts: bananas shaped as creepy-freaky hands cupping boobs; a big pineapple in the center of the chest. I have a spicy, off-the-shoulder "69" top that creeps a little above my belly button whenever I'm out. I have a slew of the zodiac T-shirts: Taurus because that's what I am...but also Sagittarius and Aquarius, which I'm not. I just really like the look of them. Whenever I wear any of these shirts, I feel like a walking wink. I'm just a girl who wants to have fun and look good while doing it.




And girls really do just want to have fun, which is why I'm not shocked that Bella Hadid stepped out in a Stella-era Chloé top yesterday. She was spotted strolling in a long-sleeve top with fuzzy letters spelling out "Chloé" trailing down the side. The model paired the top with a pair of low-slung denim jeans. While the shirt is simple, it signifies a shift in covetable vintage.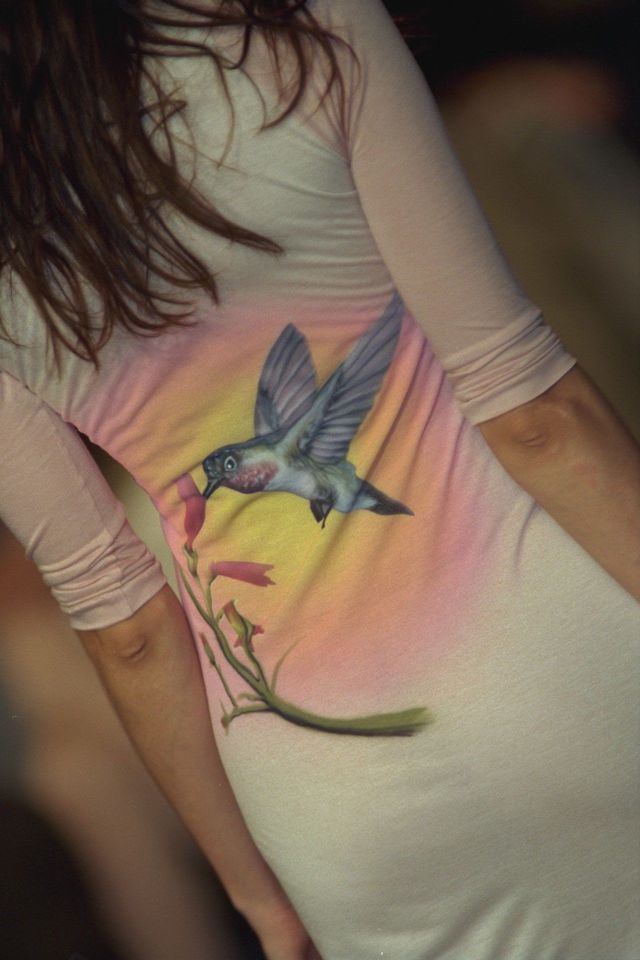 Gone are the days of uber-rare Jean Paul Gaultier mesh shirts or a Dior saddlebag as the ultimate conversation starter. We've seen so many of those sought-after, logomania-heavy designs that it feels tired. There's not much to talk about anymore! The curiosity is gone thanks to feed ubiquity and fat price tags. Instead, people are looking for slept-on eras of fashion (of course, it still runs the risk of becoming oversaturated, as is the cycle). Hadid is one of them. Just a few weeks ago, she wore a Celine tank top from the uber-luxe, but very quiet, time when Michael Kors was at the helm.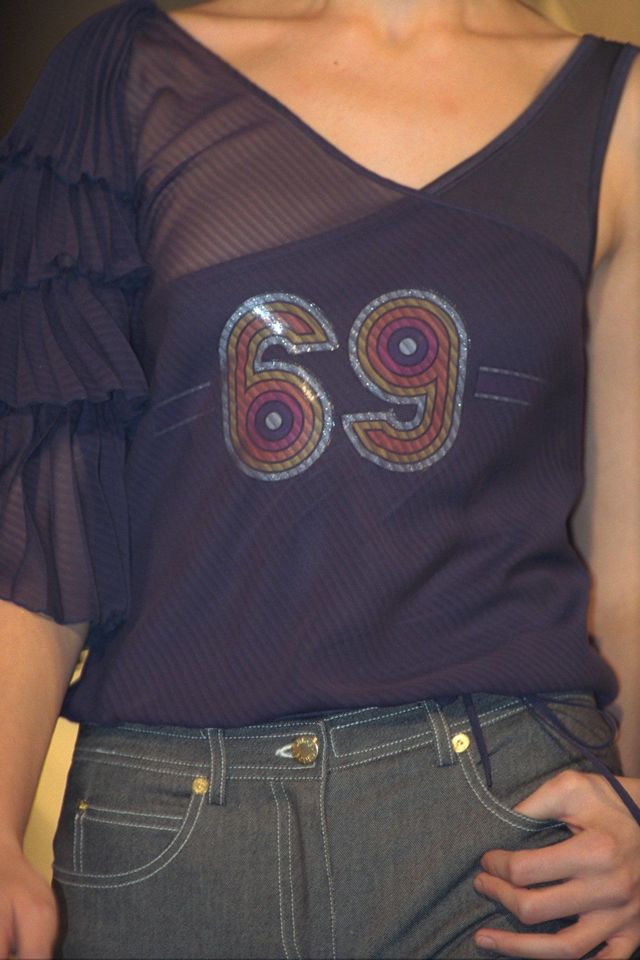 McCartney's moment at Chloé feels like what we need right now. Women want to look hot. Fresh. Belly-baring and shoulder-showing. McCartney injected that elevated raunch into the French house that had been long known for flouncy romance and femininity. McCartney produced a lot of see-through gold chain tank tops, skimpy halter tops, and pants so tight that you just want to peel them off and so low-slung you'd need laser hair removal. And as a bonus, it has a subtle sort of fashion cred. If you know, you know.

The want for Stella's Chloé and that fun-bitch attitude that comes with it seems to be on the rise. Vintage dealer Olivia Haroutounian, who has a full Gen-Z following on TikTok, says, "People go crazy for the Stella pieces, especially the T-shirts." Collin James Weber and Brandon Veloria Giordano of the downtown-beloved vintage store James Veloria agree. (Full disclosure: I bought a graphic island Stella-era Chloé tank top from them). "People are looking to her because it was so fun and sexy and the epitome of early 2000s rich bitch chic," says Giordano.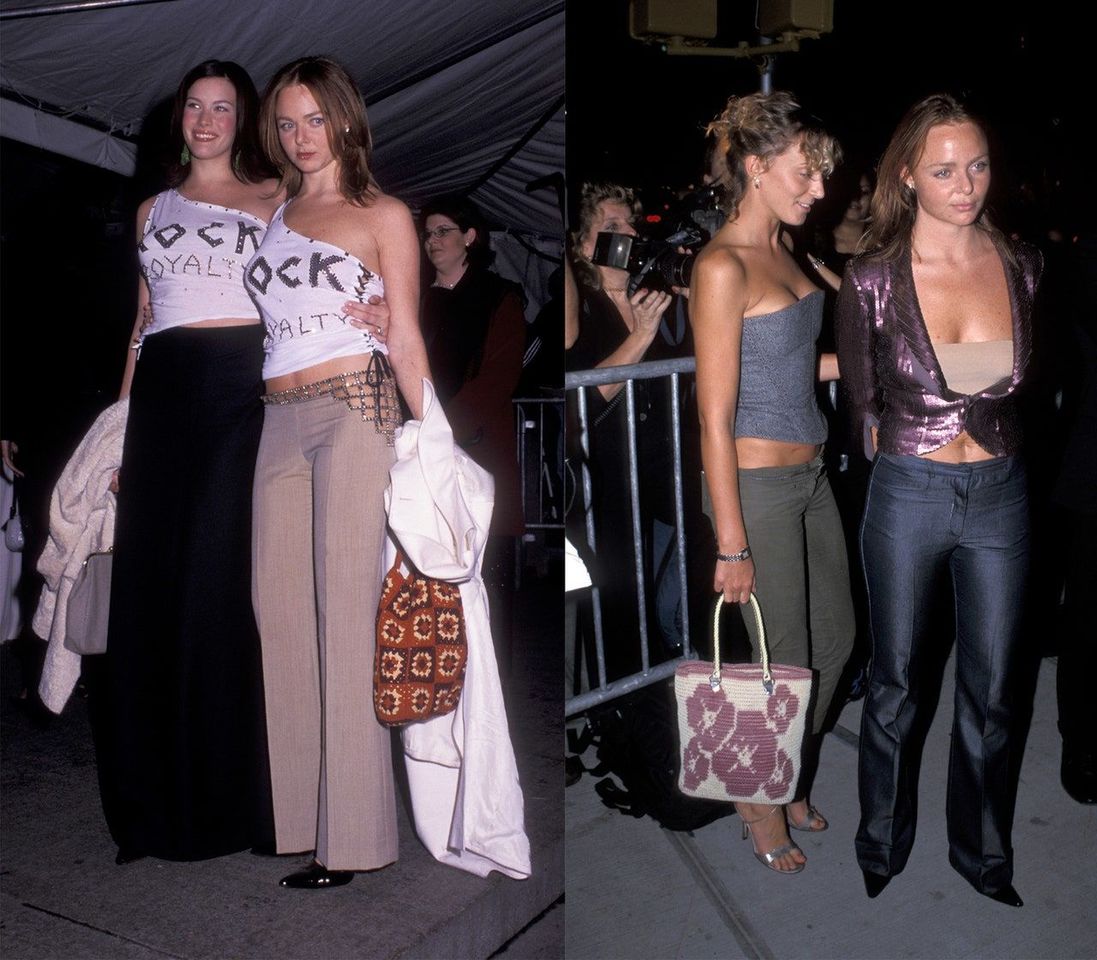 During her time at Chloé, McCartney seemed to be having a ball of social life, which is reflected in those designs. She was in her early 20s, just barely out of Central Saint Martins, when she was photographed cavorting around London with the likes of Phoebe Philo (who later took over as creative director at Chloé), Kate Moss, and Sadie Frost. Her insouciance was evident in her Met Gala look from 1999, when she and Liv Tyler attended together in tank tops that she bought the night before and bedazzled to read "Rock Royalty." (McCartney also wore her own Chloé trousers that showed a healthy amount of hip). She is sort of the girl that seems like a dream to hang out with.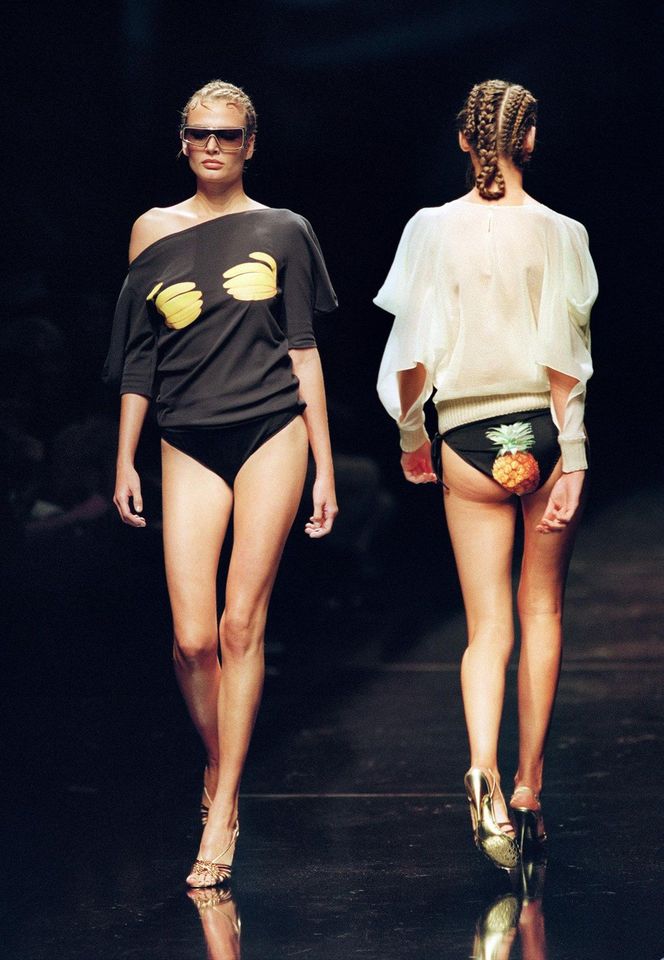 In a profile in the 2000 July issue of Vogue, writer Jonathan van Meter describes her as follows: "Stella McCartney is not obnoxious; she's just young and sometimes naughty, a girl who loves to make a little trouble, get a rise, stir things up. She smokes and drinks and sits with her legs apart. She wears ratty old Levi's with wickedly expensive heels. She can be both loudly, hilariously funny and girlishly whisper-quiet. And when something is said that she finds particularly thrilling, she yells, Austin Powers-like, "Yeeeah, baaby!" If I can't hang out with this girl, I might as well wear the clothes.