Between livestreams, music videos, shows-in-a-box, marionettes, and even some AR experiments, last year brought us dozens of new ways to experience fashion shows online. But street style? There just isn't a virtual equivalent. Yes, 2020 was an excellent year for 'fits-both IRL and on social media-but Fashion Week street style was nearly impossible. With no shows, there were no venues, no crowds, and no exuberant dressers zig-zagging to and fro.

Until this summer, that is. With vaccinations rolling out and cities reopening, the spring 2022 menswear season-which included physical shows in Milan and Paris-was greeted by a well-attended and well-dressed audience. It was our first glimpse of "post-pandemic" street style: creative, highly personal, unforced, and with remnants of our low-key year at home. You'll notice very few heels in Acielle and Gianluca Senese's snapshots; instead, there were Birkenstocks and, gasp, Crocs. And after 16 months wrapped in sweatpants, we're seeing a lot more skin and body-positive silhouettes. Some show-goers experimented with a disparate mix of mismatched items and trends, while others favored the simpler, stronger look of a wide-leg pant and T-shirt.

Scroll through more of the season's trends and our favorite looks below.


What to Wear in 90 Degree Heat? As Little As Possible

As a heat wave ripples across America, the breezy tanks, cut-out dresses, and bra tops we saw in Europe look as cooling as it gets. (Here in New York, plenty of people are forgoing clothing entirely in favor of swimsuits.) What stands out most about these photos by Acielle and Senese is that people of all bodies and identities are embracing the summer of skin; after decades of gendered "rules" around revealing and curve-hugging clothes, fashion is finally moving into a new, unrestricted era.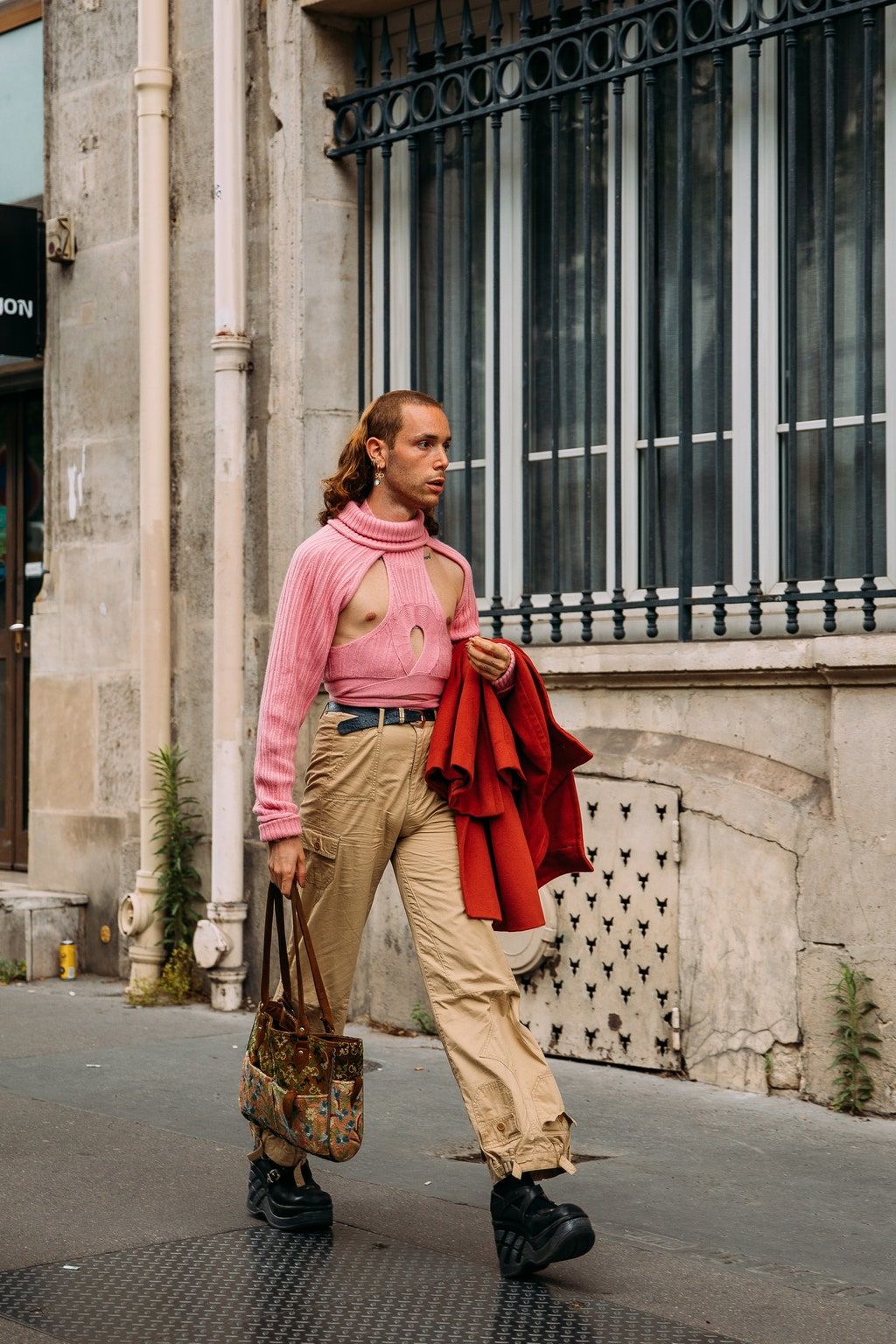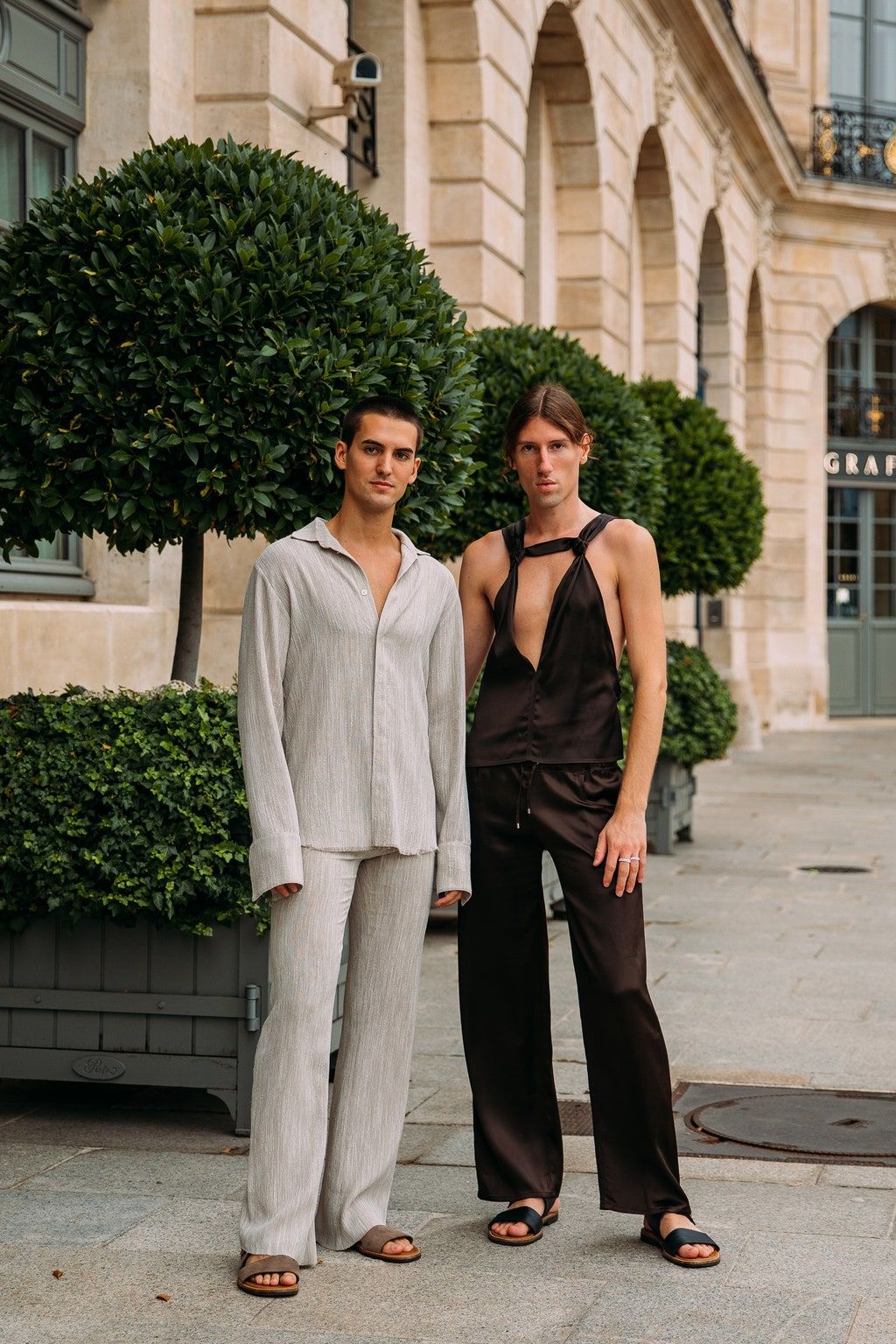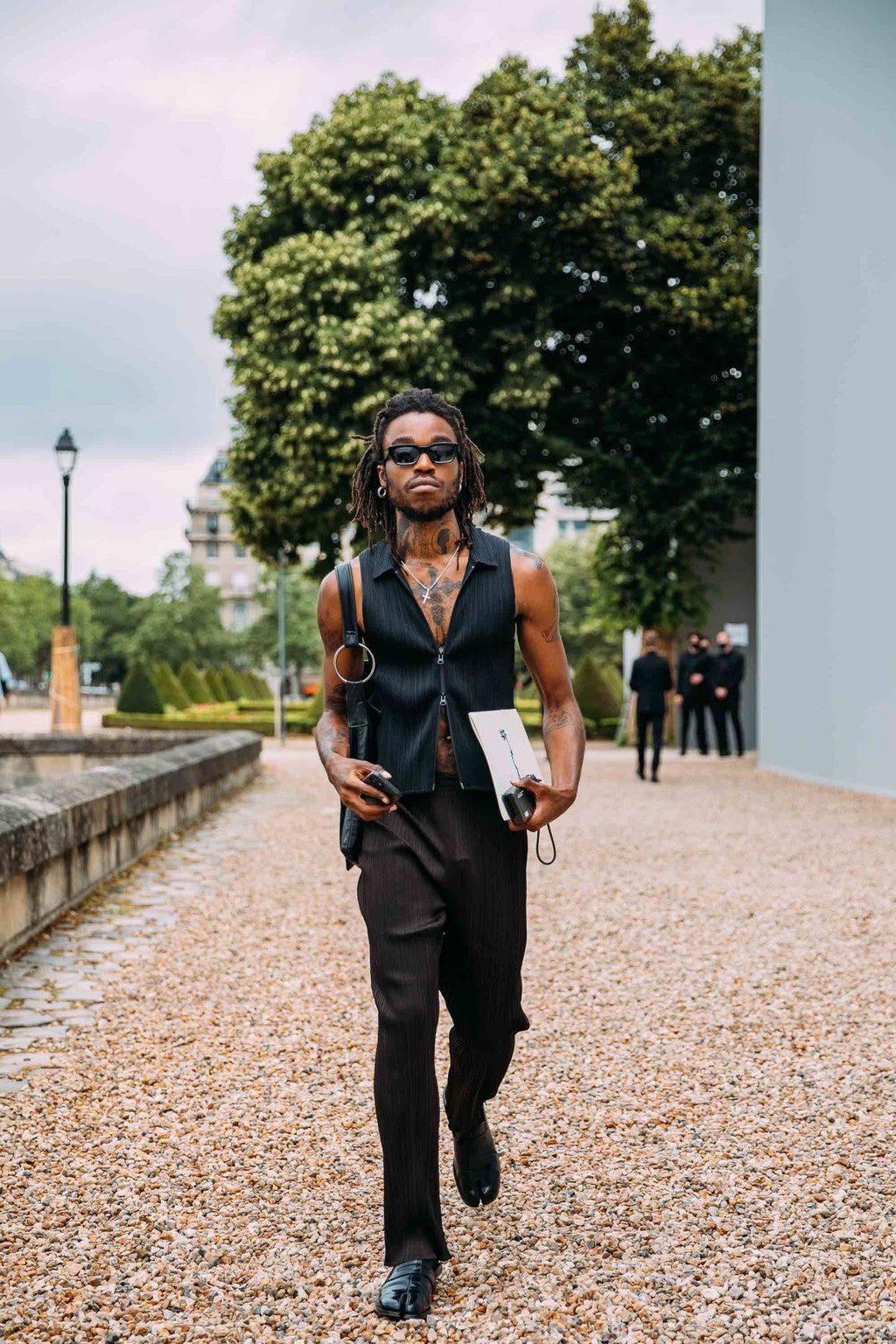 Bulbous Rubber Shoes Are Suddenly Must-Haves

Daniel Lee's rubber Puddle Boots were Bottega Veneta's breakout accessory of 2020, followed closely by his Croc-like neon slides. They helped raise the profile of the original squishy clog; we saw both outside the men's shows, styled with everything from suits to denim. Interestingly, all of the Crocs were plain white-perhaps they'll replace your go-to sneaker?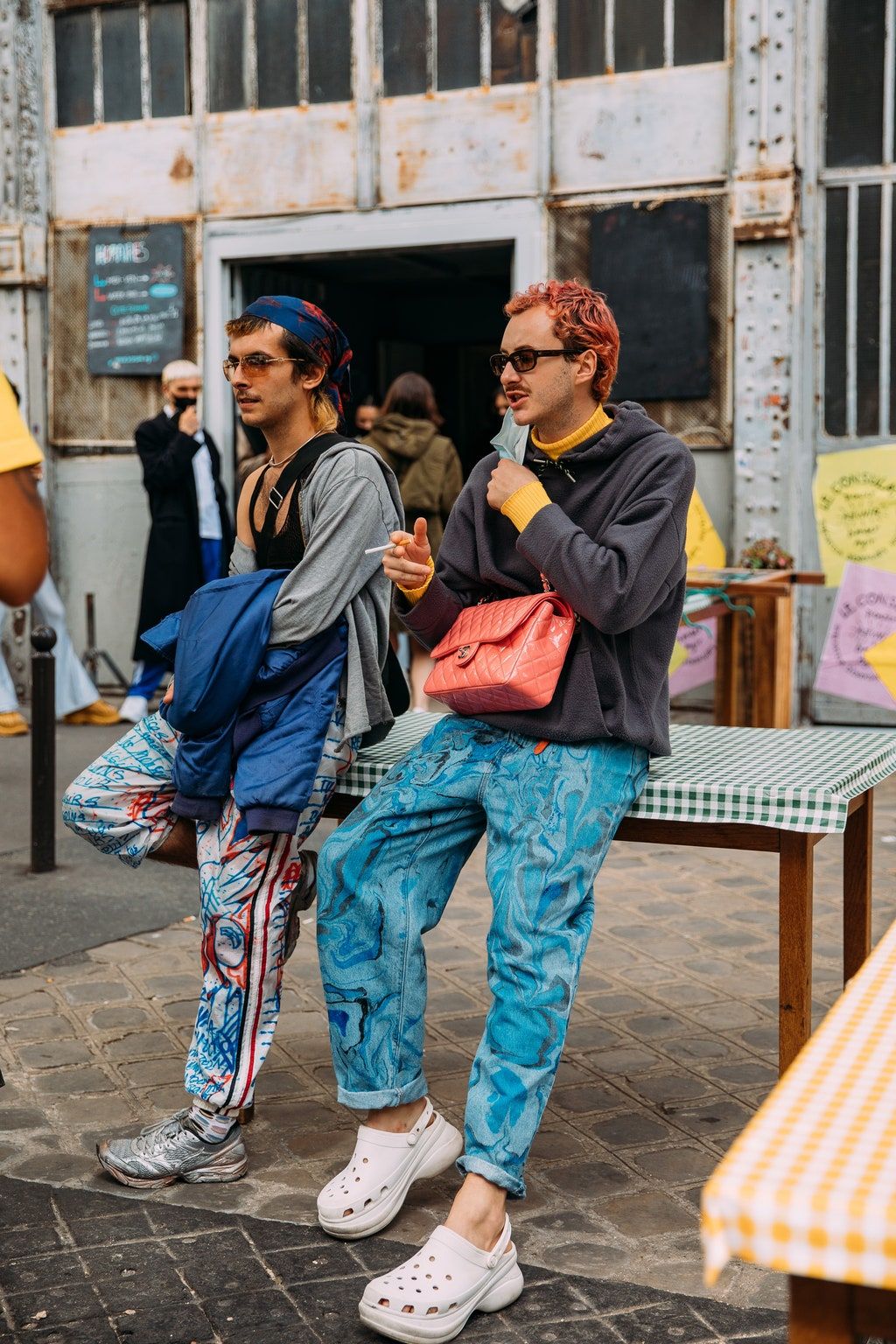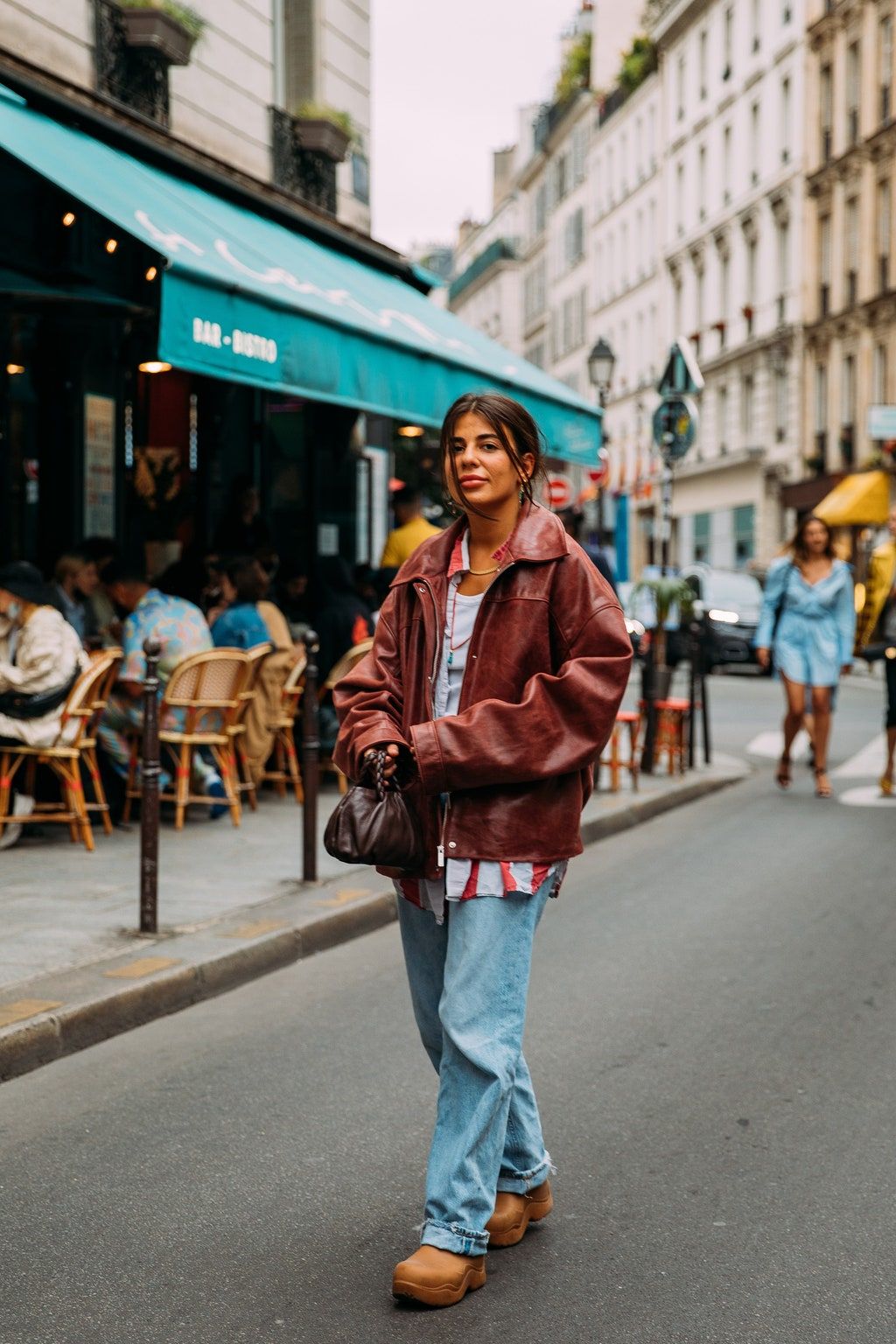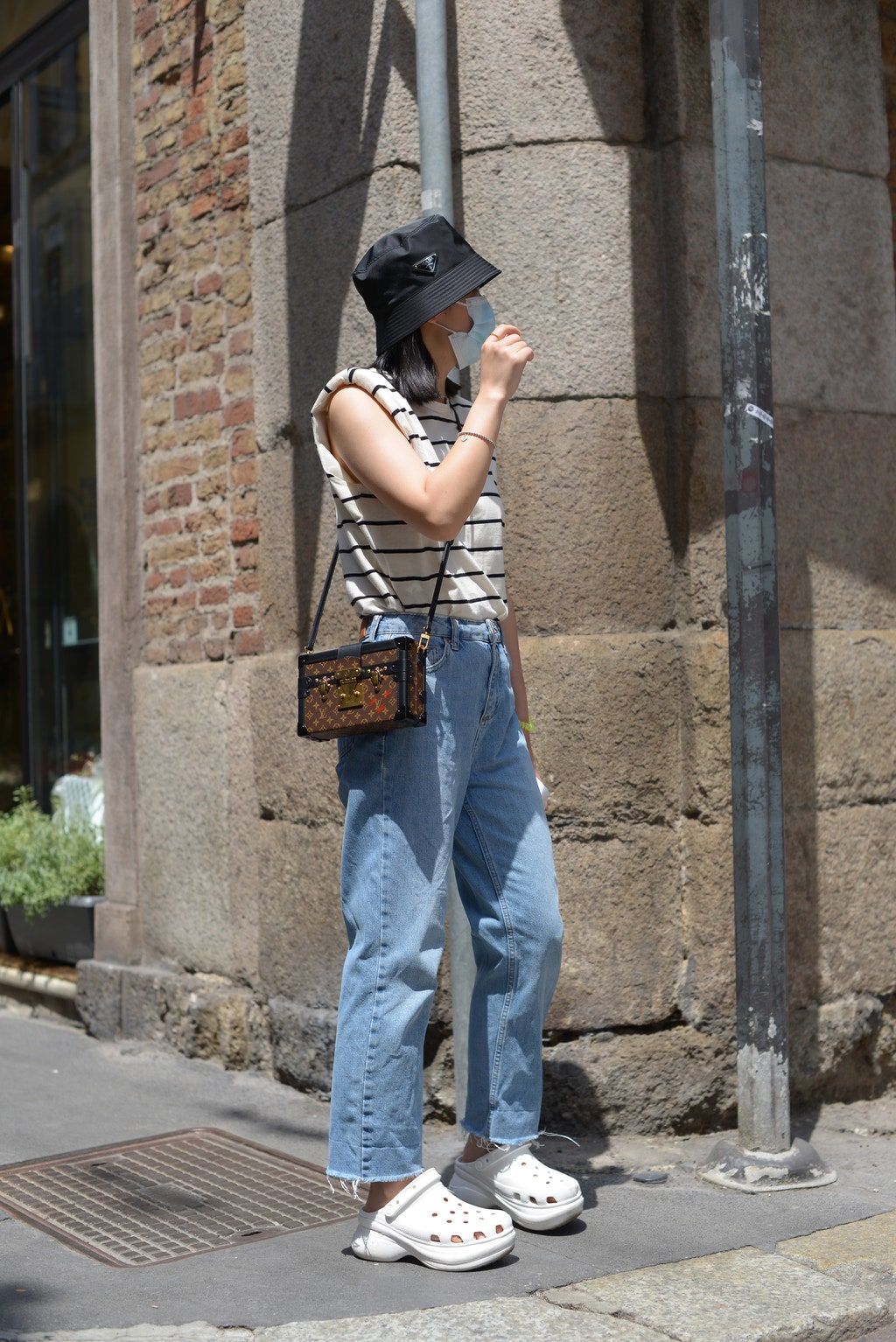 Grab Your Granny Scarves

Bucket hats are ubiquitous no longer. In their place were berets and, more surprisingly, silk scarves wrapped snugly around the head. The effect was more eccentric than retro, lending a quirky touch to otherwise simple outfits. Some guys styled their scarves in different ways: looped around the waist, draped over their shoulders (in Alton Mason's case), or even as a mask.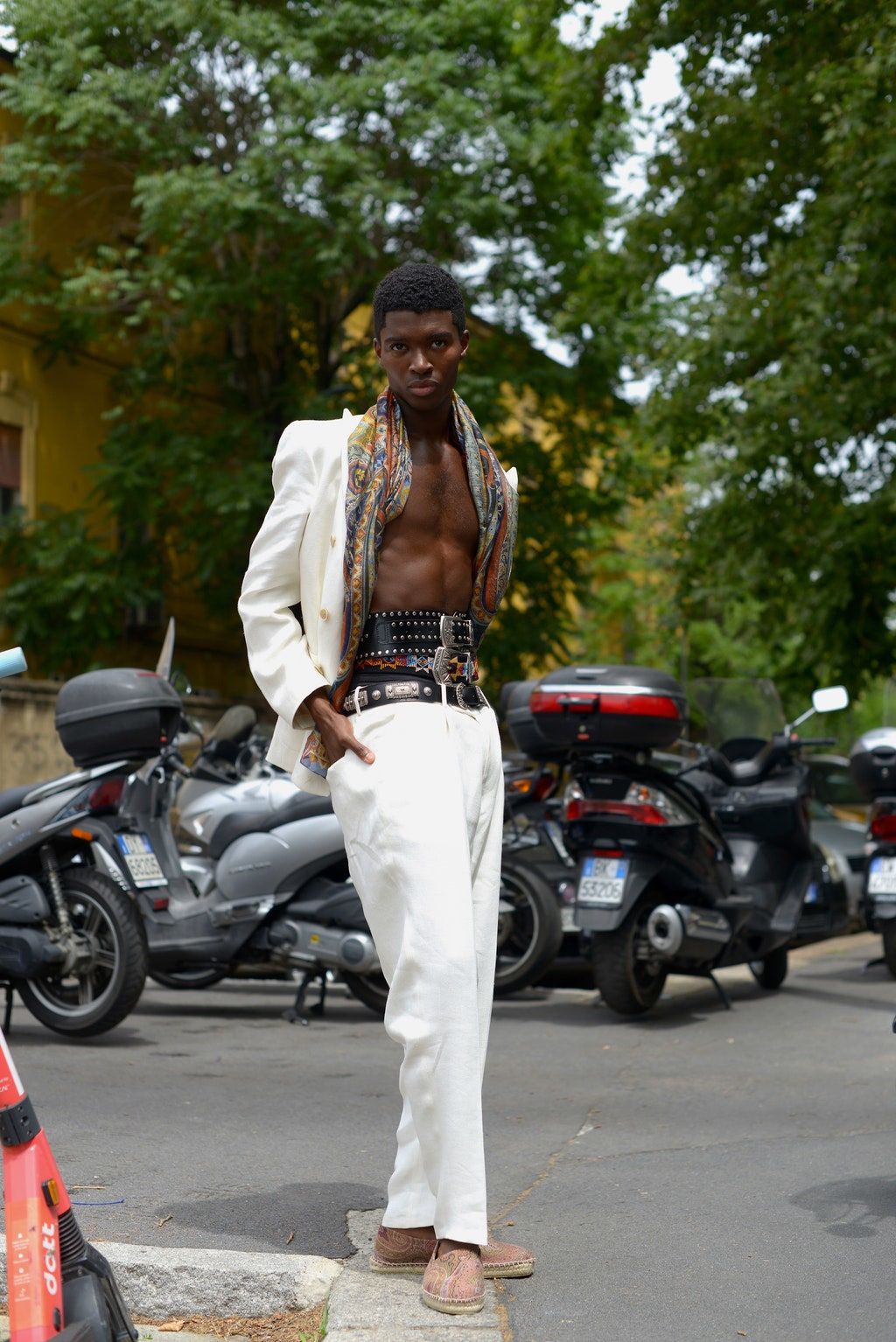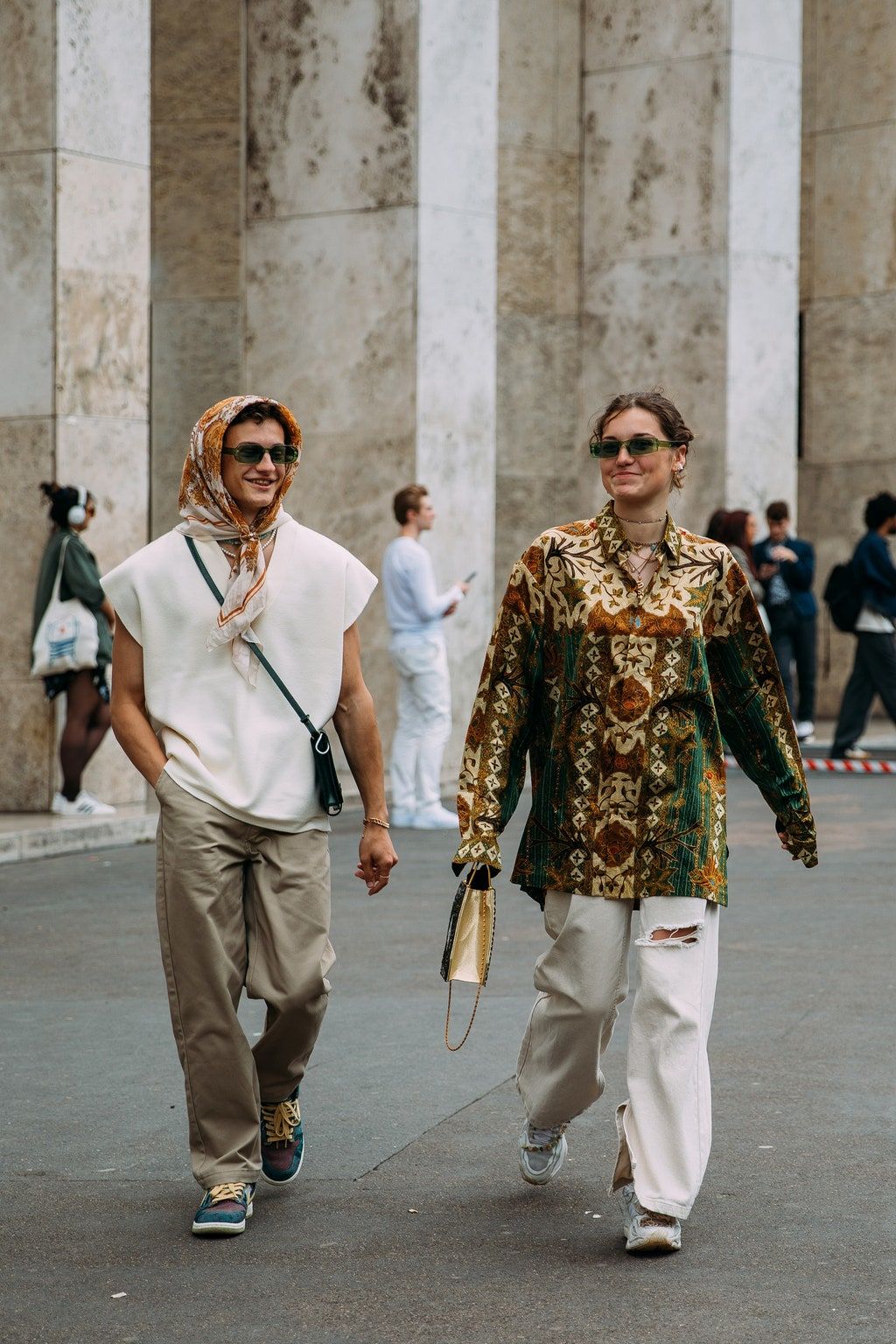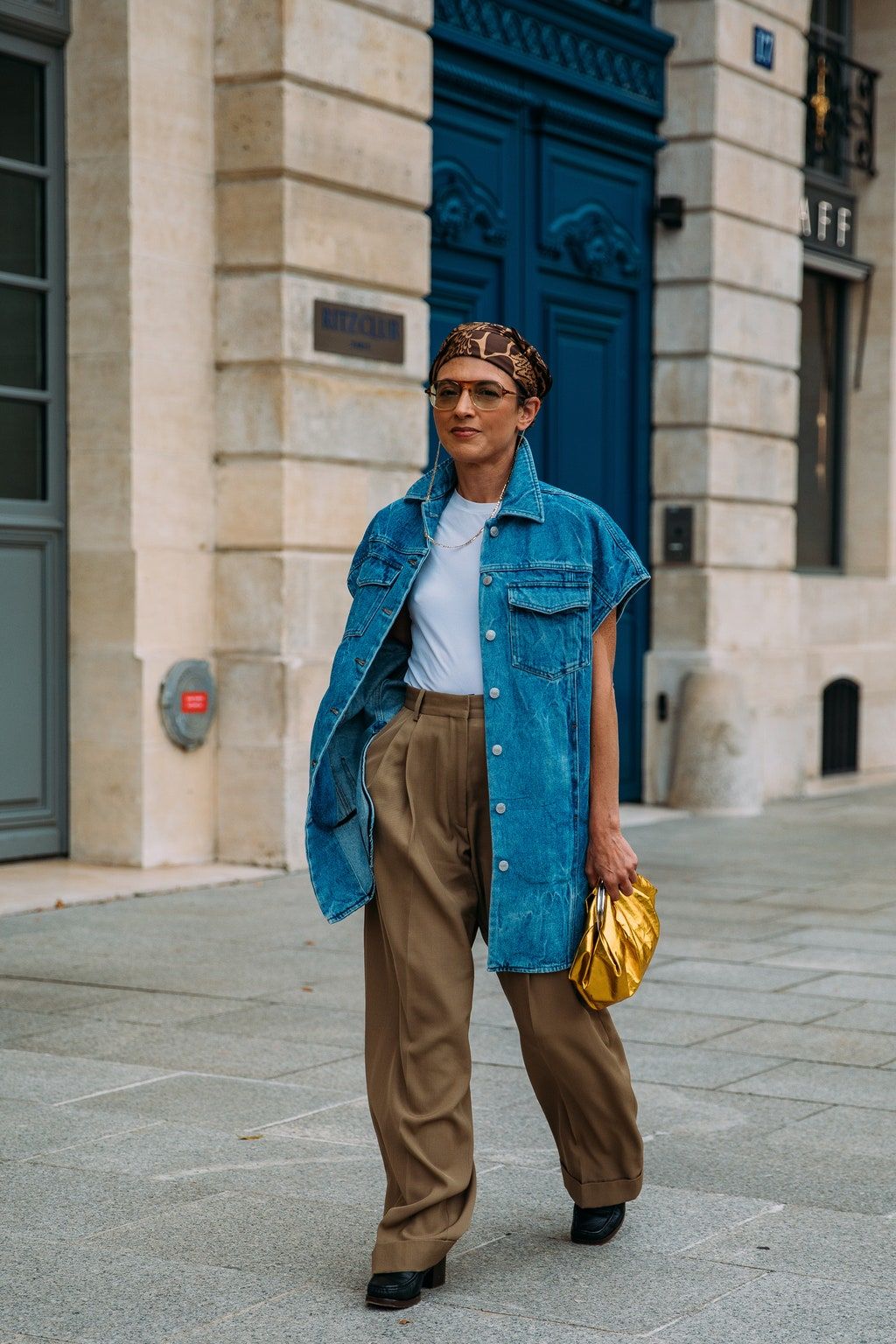 Gen X or Gen Z, Wide-Leg Pants Are Here to Stay

At some point in 2020, skinny jeans were deemed "out"-a relic of millennial style, allegedly-while baggy pants were "in," adopted fervently by Gen Z'ers. For the record, this newly-30 millennial abandoned skinny jeans seven years ago. But just like your hair part and preferred emoji, pants are a matter of personal preference, not age. In Milan and Paris, guys embraced looser, flowier pant shapes, from Travis Scott's drapey flares to barrel-legged suits and slouchy cargos. They cut a strong silhouette and are undeniably more comfortable than narrow trousers, but we still saw our fair share of skinnies and stovepipes. Here's our advice: Wear whatever you want.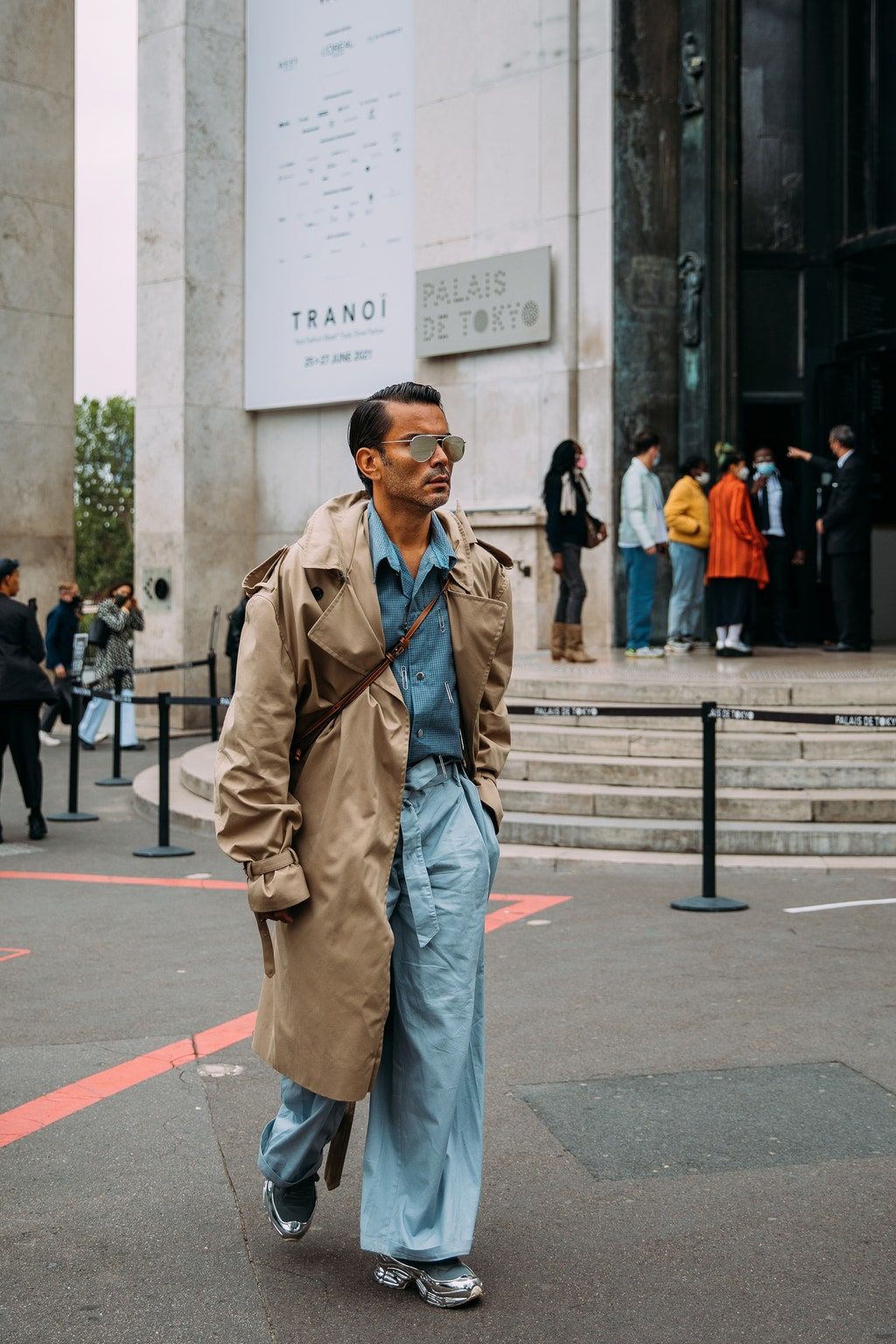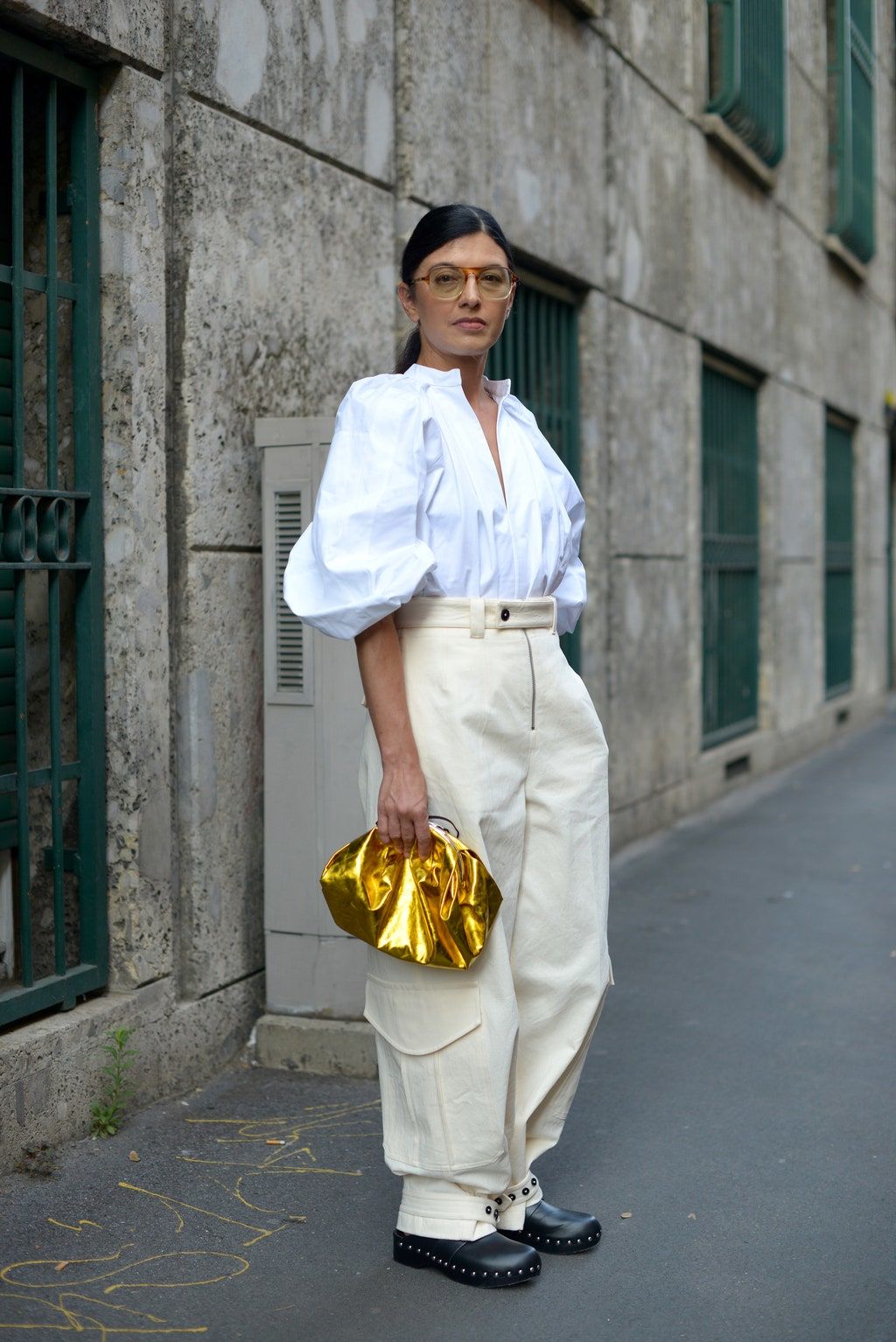 It Was All Yellow

Only after we noticed the surge of bright, sunny yellow in Milan and Paris did we remember it was one of Pantone's colors of the year. The company named its particular shade Illuminating and described it as a "practical, [yet] warming and optimistic" color that inspires "resilience and hope." That certainly explains why it's suddenly resonating in 2021, especially for those who vehemently avoided anything yellow in the past. Pair it with white, as several editors did, for a touch of '90s prep.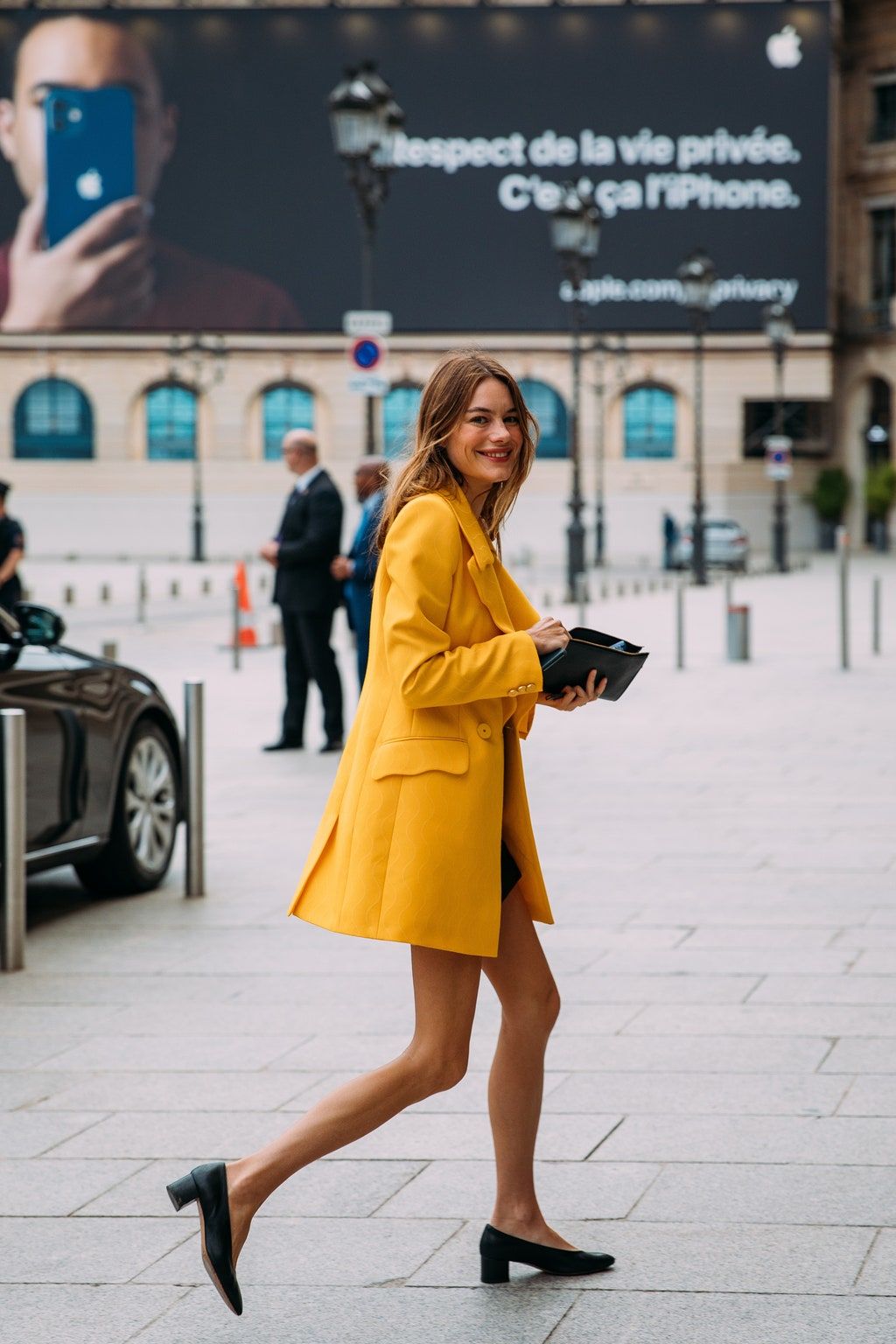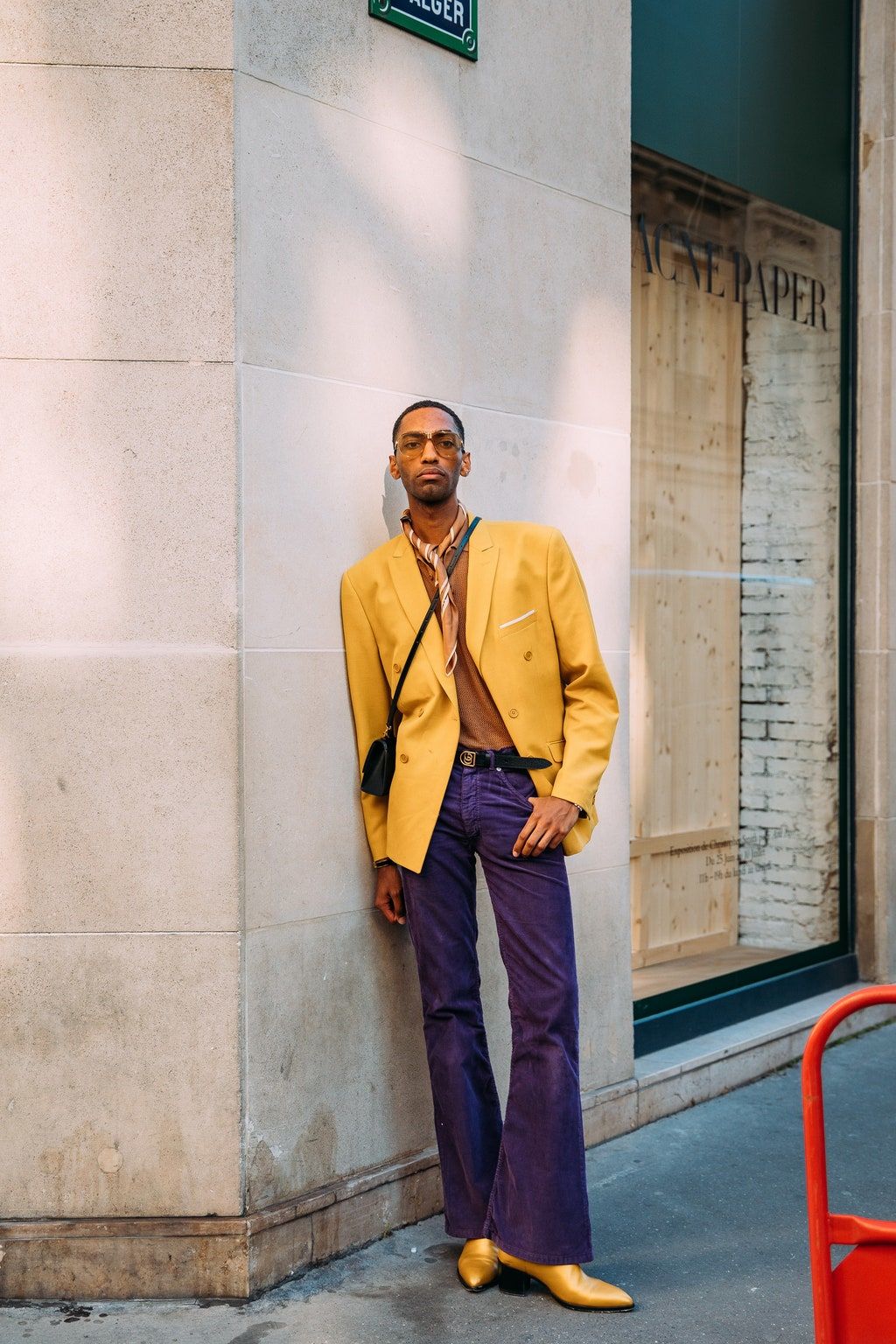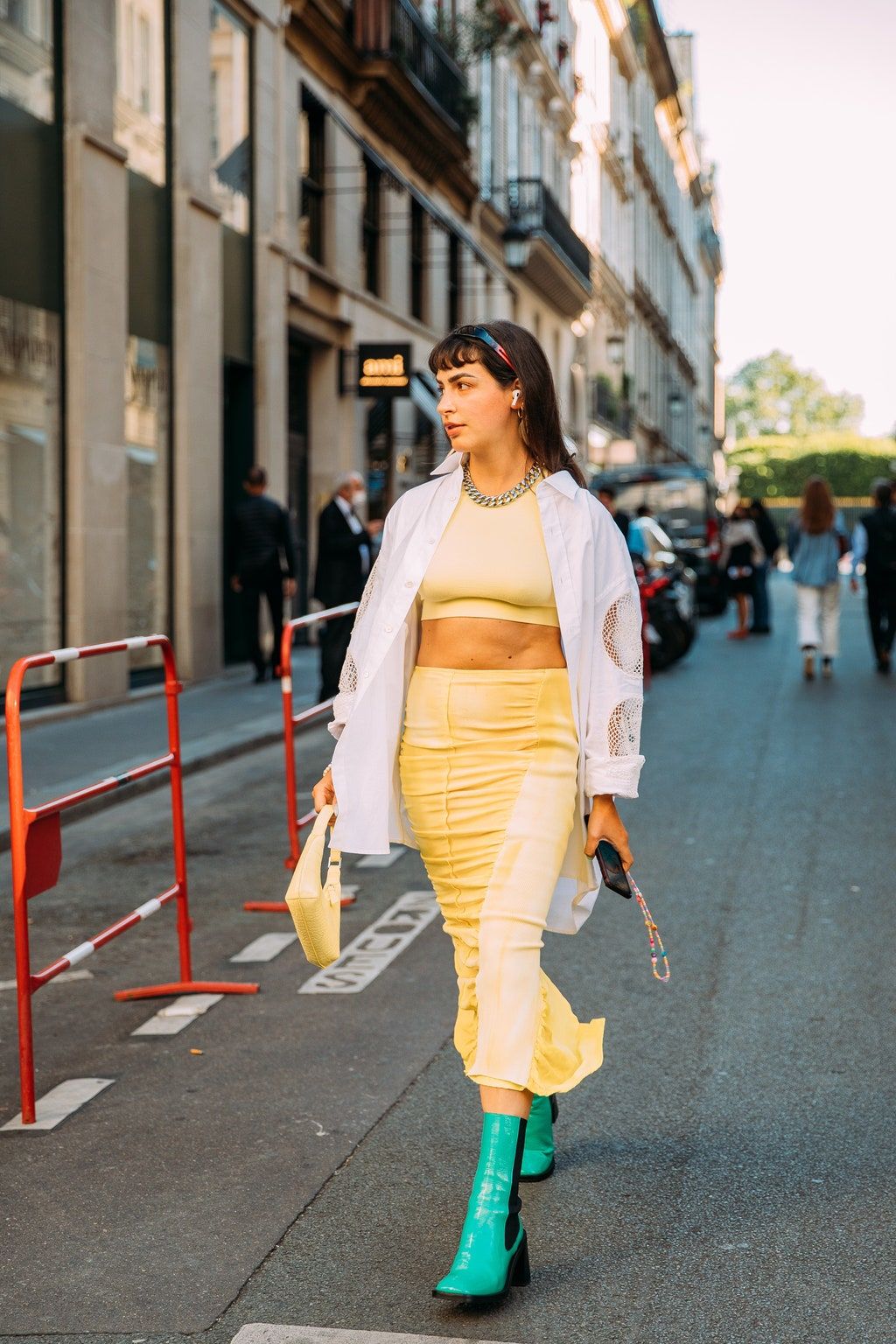 Clothes That "Go Together"? That's So 2020

Earlier this year, as headlines predicted "sweatpants forever" and the death of great style, my colleague Steff Yotka observed that, on the contrary, "people are totally freaking it 100% of the time." At the peak of lockdown, fashion enthusiasts were playing dress-up at home, throwing on their favorite pieces for a trip to the pharmacy, and showing off the trophies they scored on The RealReal. Perhaps being trapped at home made us crave the liberation of a truly wacky outfit, or 16 months in coordinating sweats inspired us to wear things that actually don't "match" at all. The same spirit of creativity and intuitive style was present at the men's shows: One woman wore a tailored blazer with tie-dyed pants and fiery clogs; another teamed patterned tights, lilac heels, a sheer skirt, and a floral bustier; and Yu Masui layered a crochet vest over a sporty tracksuit. The question "Does this go together?" no longer applies.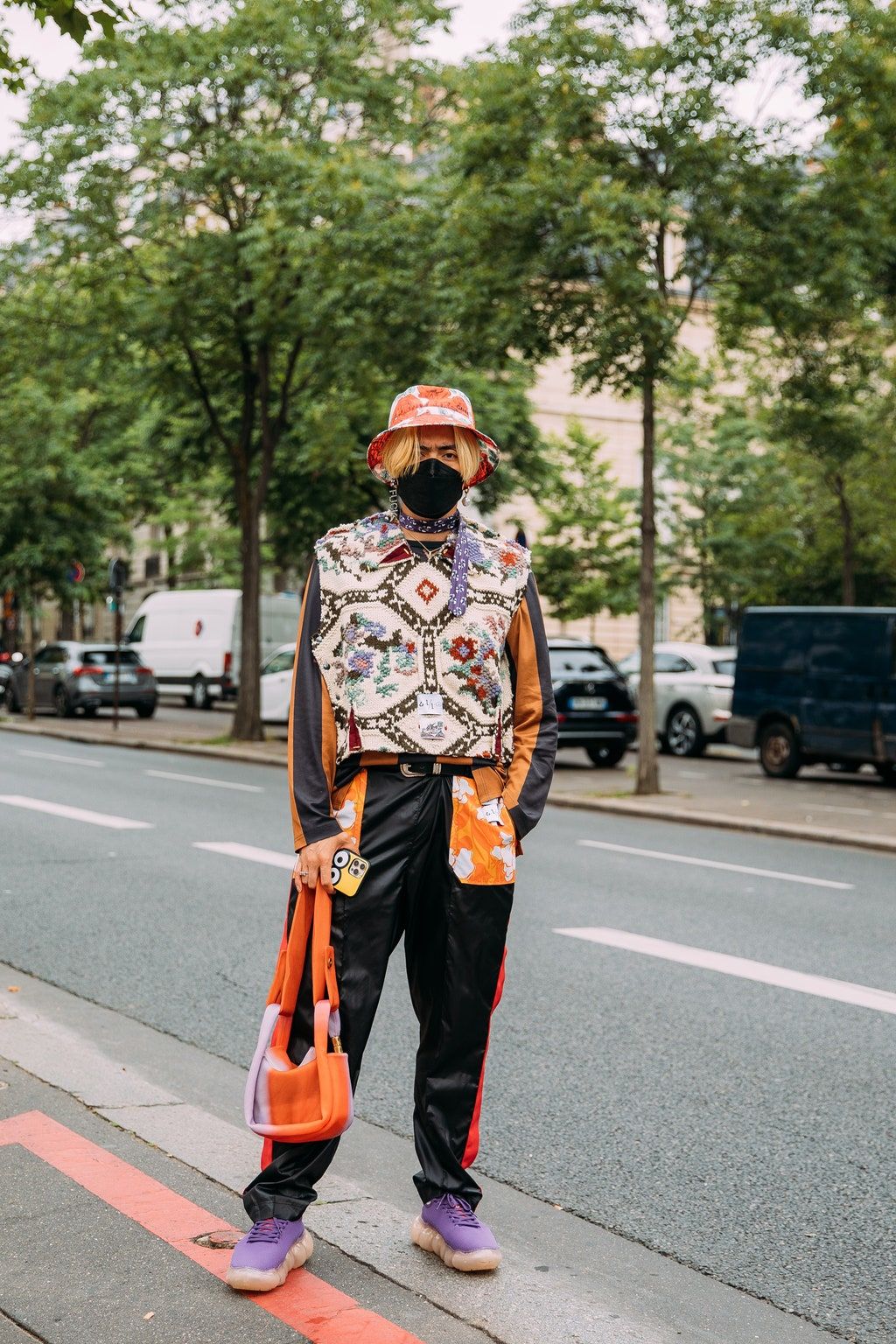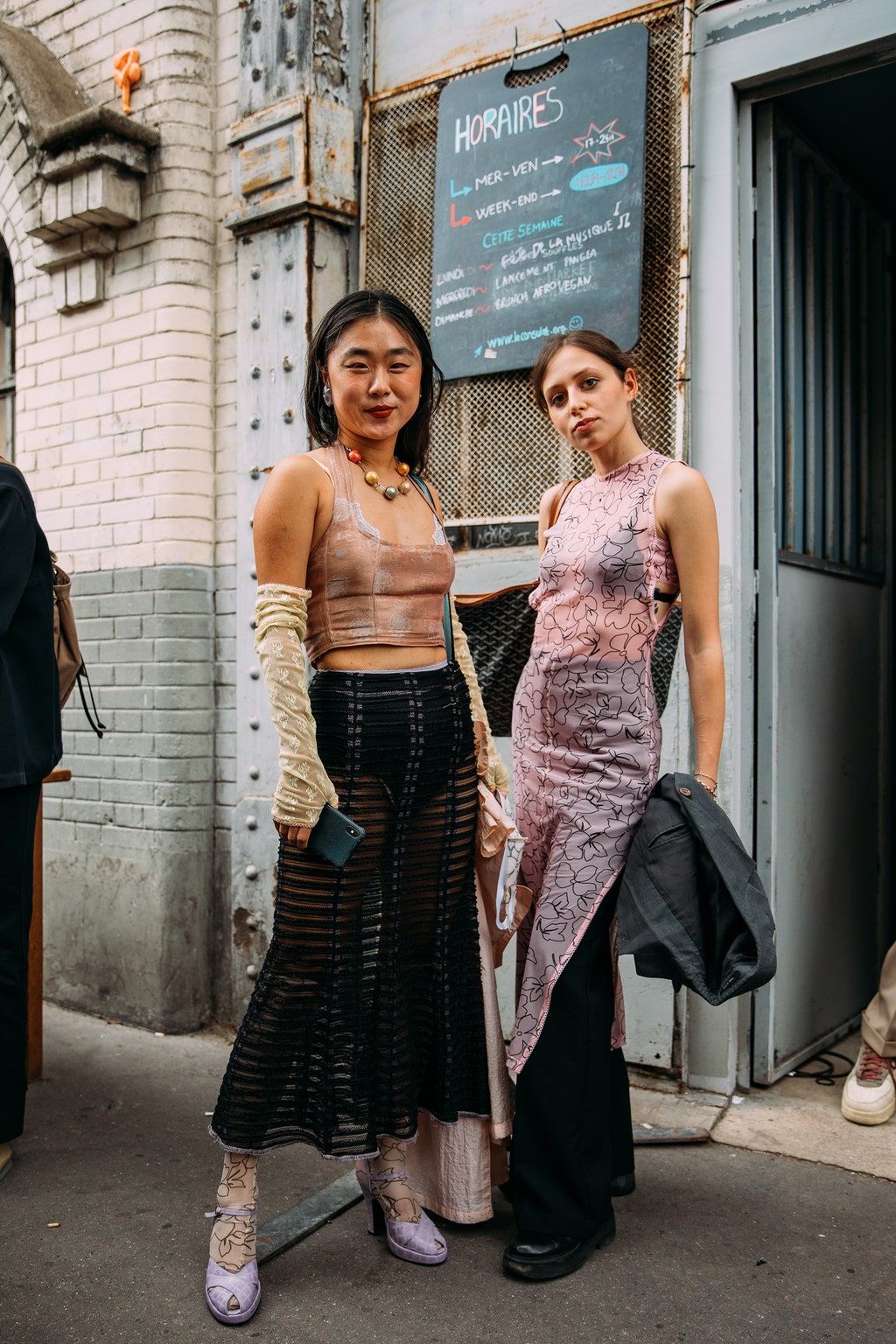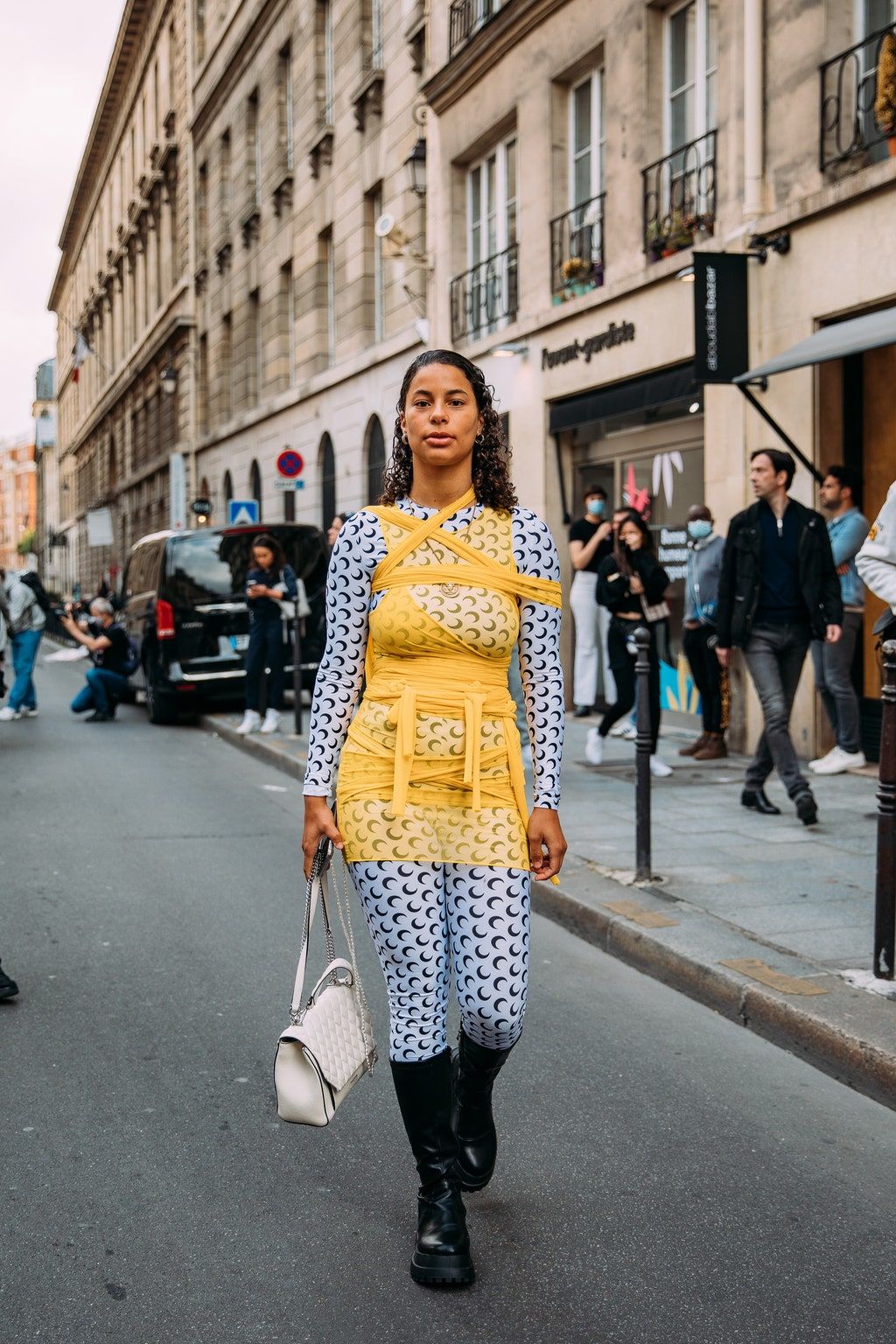 Street Stylers Adopt the Liquid Silk Printed Set

"Pajama dressing" is a recurring trend on the women's runways, but thanks to brands like Dior Men, Casablanca, and Bluemarble, the silky, flowery sets are now available to everyone. Some might call it elevated loungewear, but others are simply excited to wear a bold, colorful (and yes, comfy) print from head to toe. Just add sneakers.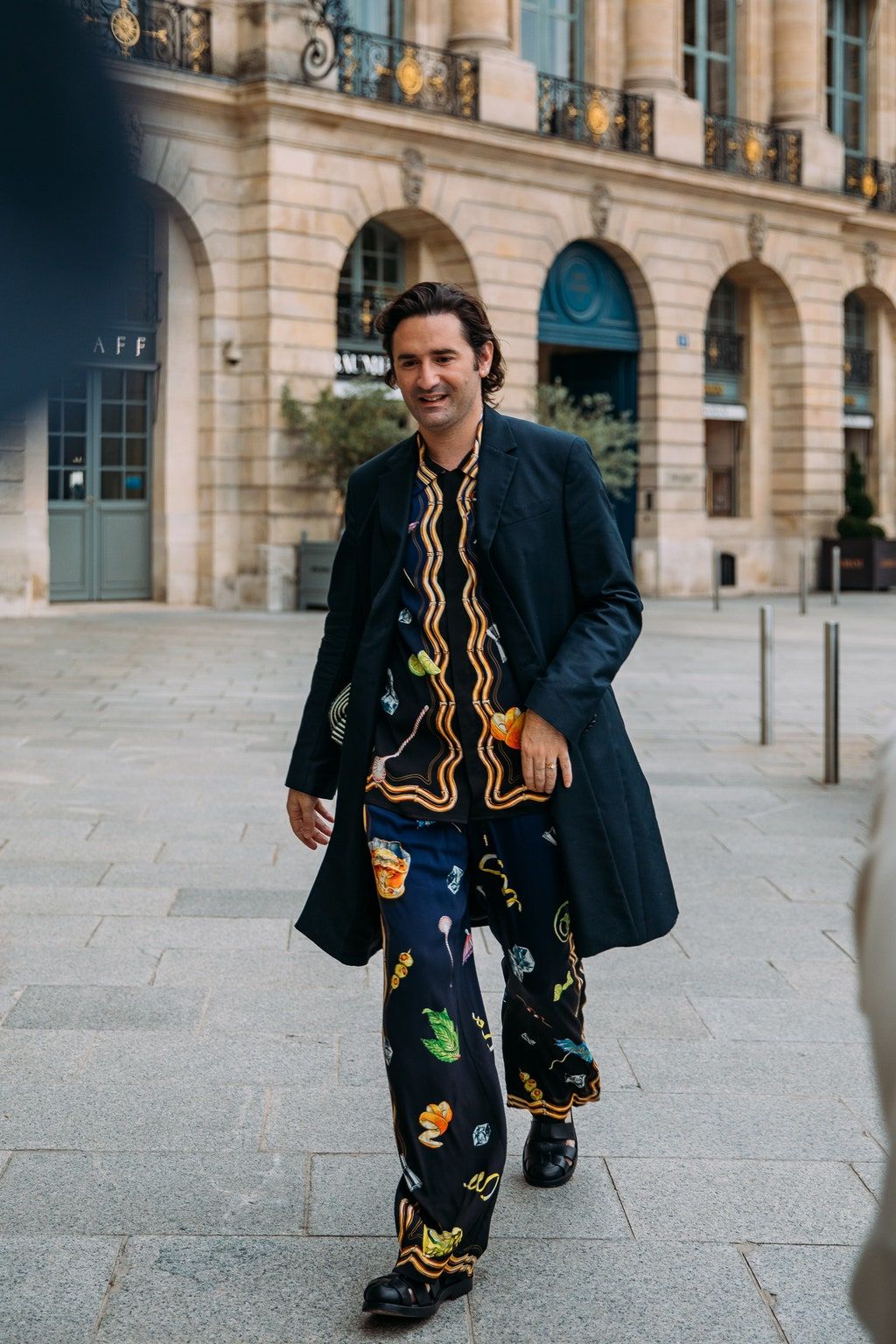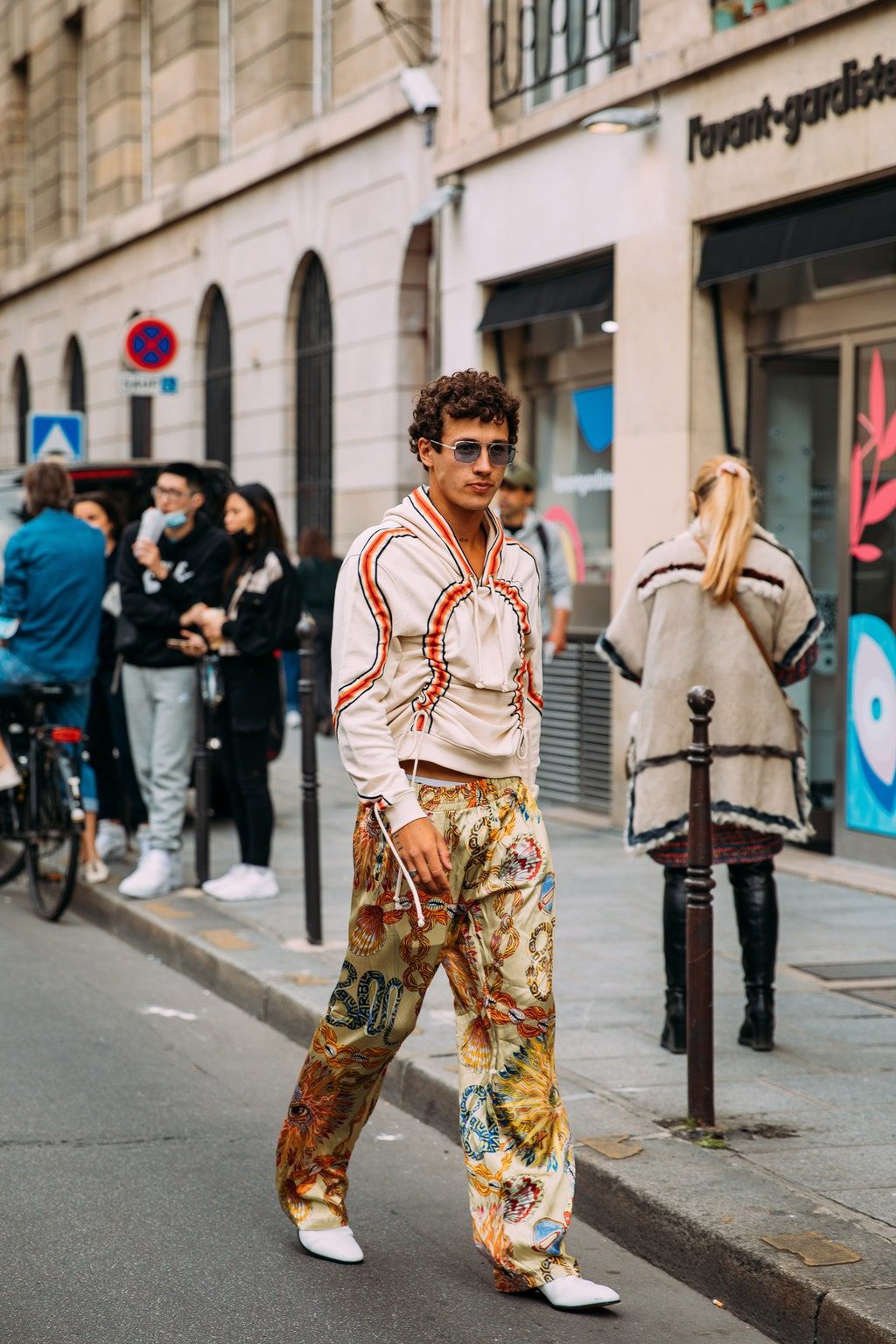 Suits Are Dead; Long Live Suits!

There's suits, and then there's suits. One is for the workplace, the other is for… everything else. #WFH accelerated the decline of the stodgy, ill-fitting 9-to-5 suit, but it's hard to imagine we'll ever give up the attitude of a relaxed suit-the kind you can wear with heels or sneakers, tailored or oversized. At the men's shows, we even saw a few people wearing their suits with hiking sandals. Not every look was casualized, though; a few guys made the case for a dressier look. One wore his skinny suit with a pussy-bow blouse, and the other paired a '70s-ish jacket with metallic boots.