The Global Fashion Report Crew interviewed Mongkon Sae-Ueng at her booth of Sukhita at the annual trade show Made In Thailand (MIT) that was held at IMPACT Arena, Muang Thong Thani, Nonthaburi, Thailand.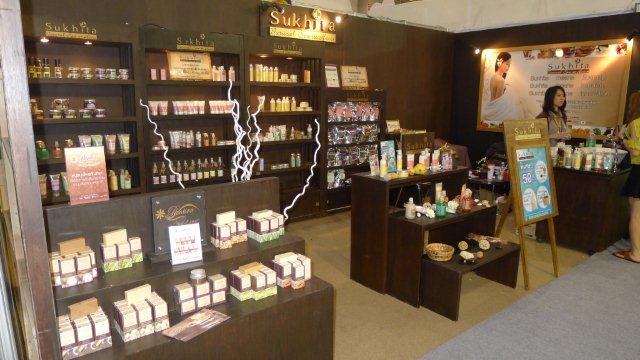 The objective of MIT is to promote and support Thai manufacturers, SMEs in particular, and enhance their competitiveness in the global market. The trade show aims to provide business matching opportunities for SME exporters and promote Thailand's top export quality products and services to foreign markets.
Thai natural spa products manufacturer and distributor THAI SPA AND NATURAL Co., Ltd. launched Sukhita over five years ago. Since the company focuses mainly on export to Germany and Japan, it only has one retail branch in Thailand, which is located at Central Festival Department Store in Pattaya.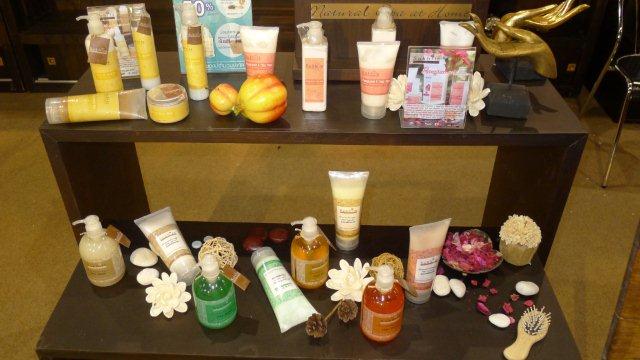 Khun Mongkon explained that the environmentally friendly Sukhita products are 100% natural and produced by the company's own organic farm and factory in Korat, northeast Thailand. The products fall under three main categories: hair care, skin and body care and spa accessories. The best selling items are the body scrubs. Sukitha's prices are very reasonable and affordable ranging from 280Bt to 650bt.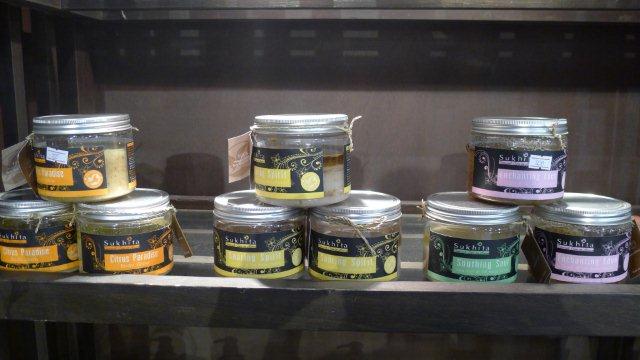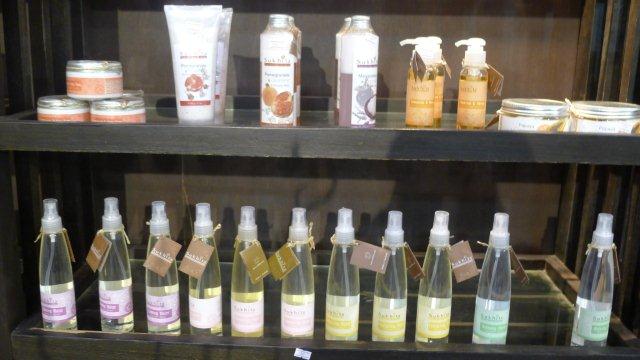 Soothing Soul Collection - An exhilarating blend of Eucalyptus, Green Tea and Peppermint Essential Oils with detoxification and antiseptic properties to soothe away stress and refresh your body.

Centella and Aloe Vera Collection - Centella extract is considered "anti-aging & astringent" because it stimulates collagen synthesis, reduces fine lines and wrinkles and helps tigthening skin.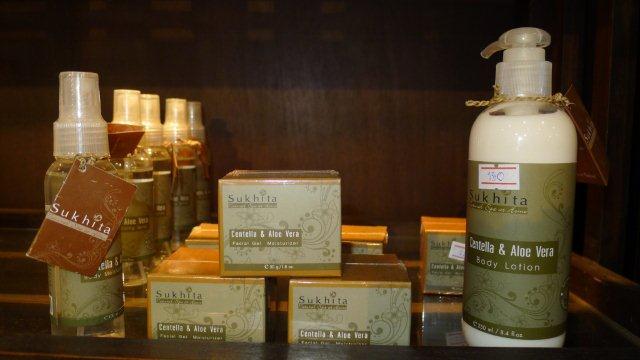 Sukhita - Natural Spa at Home
THAI SPA AND NATURAL Co., Ltd.

Mongkon Sae-Ueng
Manager
+66(0) 819884496
+66(0)2892052534