Tag Heuer, the luxury watch brand that has collaborated with everyone from supermodel Bella Hadid to L'OFFICIEL coverstar and Olympic athlete Sydney McLaughlin, joins forces with another cultural figure for its latest timepiece. This time, the Swiss-born company teams up with Japanese brand Nintendo's most recognizable character: Super Mario.

"The inspiration for this collaboration came from our desire to gamify and bring excitement to our new wellness application and Super Mario instantly came to our minds," says CEO of Tag Heuer Frédéric Arnault. "And it's not just his international and intergenerational appeal that clinched it. Mario is the ultimate super-active character whose perseverance and tenacity get him out of every situation."

The video game character features on Tag Heuer's Connected smartwatch for an interactive accessory that combines watchmaking and gaming. "The Tag Heuer Connected is the perfect companion for a connected life and every active person's best friend. With this Super Mario limited-edition smartwatch, they can add a bit of fun and originality to their activities and wellness," Arnault says.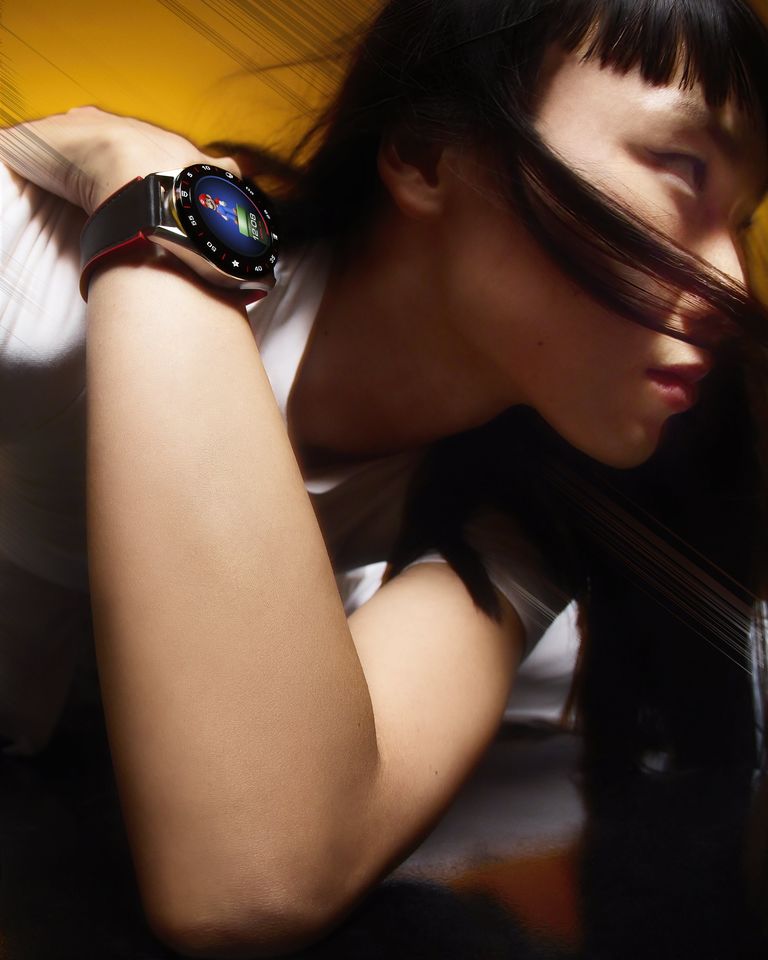 Just like the beloved video game, the latest launch from Tag Heuer is full of action-packed features. The smartwatch's special additions are focused on getting users active, with the timepiece starting each morning with a welcome salute from Mario. As the wearer reaches their step goal throughout the day, different animations encourage their progress, including Mario's Super Mushroom and Super Star icons. When the step count target is reached, the smartwatch congratulates the user with an animation of Mario climbing the Goal Pole, a memorable feature from the video game.

The watch's design combines playful references to the world of Mario with the brand's world-renowned quality. Four different watch faces included in the collab ensure a timepiece suitable to a variety of different lifestyles and design preferences: the Timekeeping watch face, which incorporates retro pixellated elements of the original 1985 Super Mario game; two versions of the Heuer 02 watch face in red and blue or subtle red touches; and the Orbital watch face, which uses iconic elements from the game to replace the watch's neural network.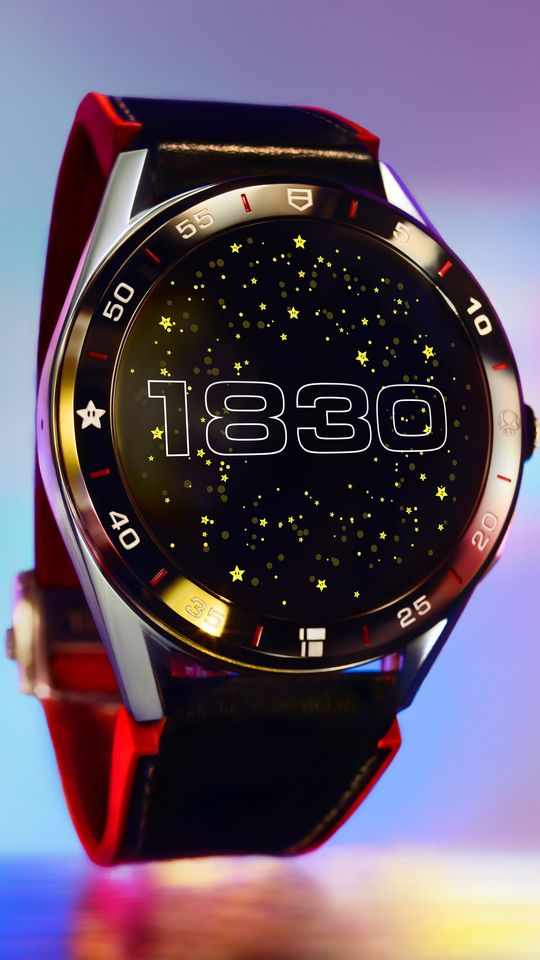 Plenty of references to the Nintendo game are featured throughout the timepiece's design, with the bezel graduation, push buttons, and crown logo finished in the same red hue as Mario's cap. The bezel is also adorned with star, goal pole, and mushroom icons at the three, six, and nine o'clock markers.

The timepiece's steel case includes two interchangeable watch straps, in black leather on red rubber or red perforated rubber. Additionally, the watch bears Mario's "M" symbol on the strap buckles and crown, and the case back's engraving reads " Tag Heuer x Super Mario Limited Edition."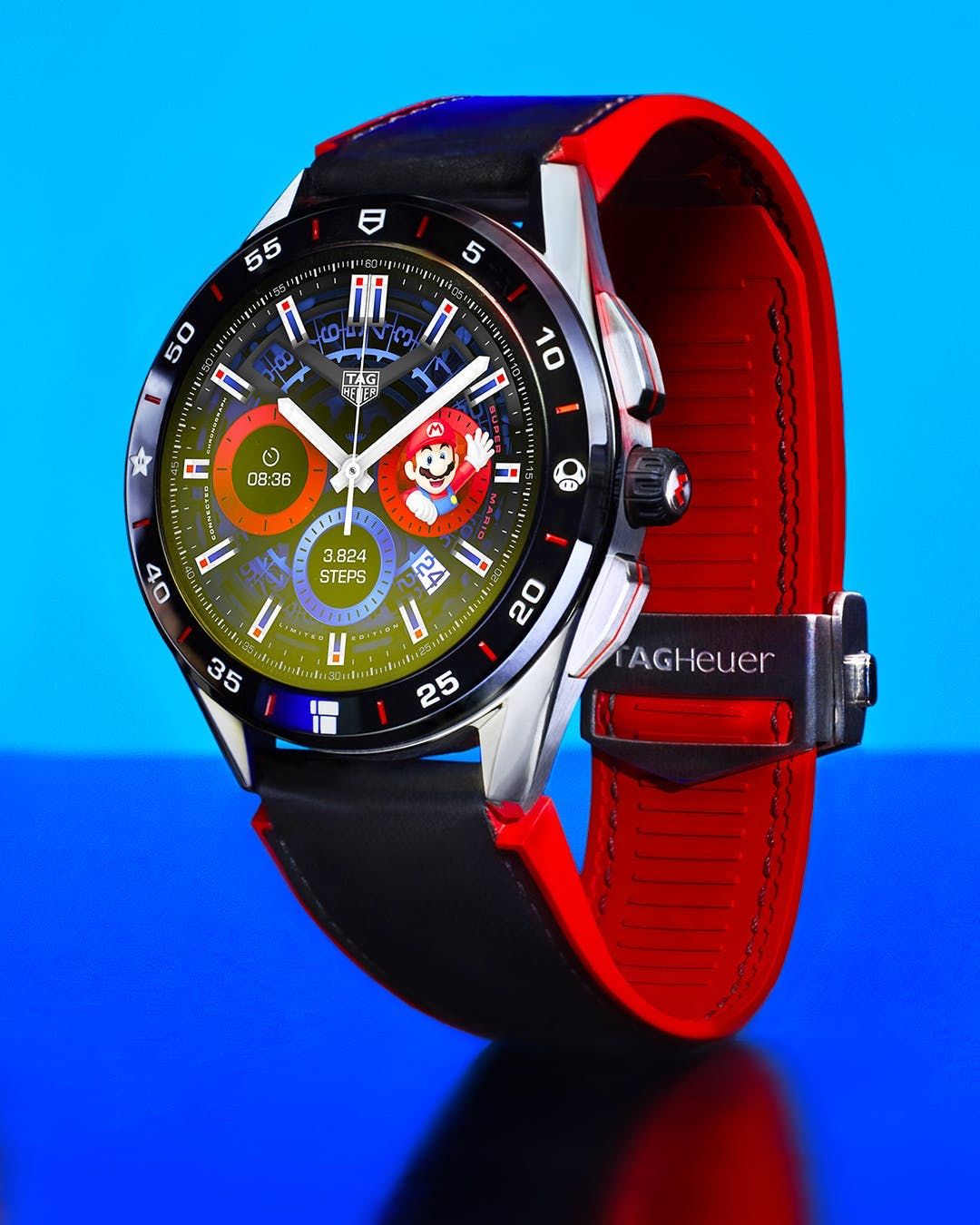 The limited edition timepiece launch is limited to just 2,000 watches. Available from July 15, the watch can be purchased only in selected Tag Heuer boutiques and the brand's website.