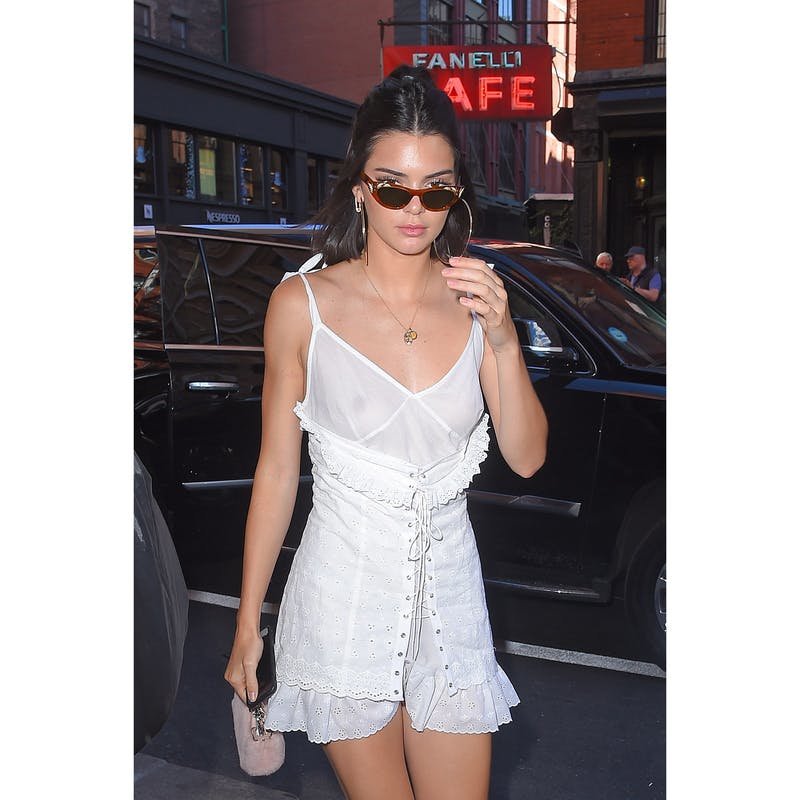 Today may be the official No Bra Day, but for years, we've been inching away from the undergarment. From the so-called bra burning feminists of the 1970s to the more recent #freethenipple campaign, women have ditched the lingerie as an act of liberation. Especially now, with the pandemic affecting our day-to-day styleขnamely, contributing to our lack of energy to uphold perceived style rulesขthe bra has changed from daily armor to optional accessory.

Looking at the past, it's no surprise that we've found our way here. Celebrities and models like Madonna and Kate Moss have made many a memorable fashion statement sans bra. Here, L'OFFICIEL rounds up the best braless celebrity style moments in history.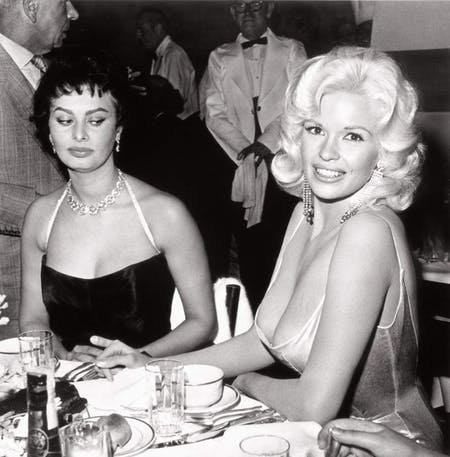 Jayne Mansfield

Beloved Hollywood actress Jayne Mansfield was a sex symbol ahead of her time. The blonde bombshell stole the spotlight at a 1957 party being thrown for Italian actress Sophia Loren when she showed up in an eyeful of a dress. The low-cut satin number left little to the imagination, and had Loren side-eying her cleavage in a now-famous photo. In a 2014 interview, Loren remembered, "Look at the picture. Where are my eyes? I'm staring at her nipples because I am afraid they are about to come onto my plate."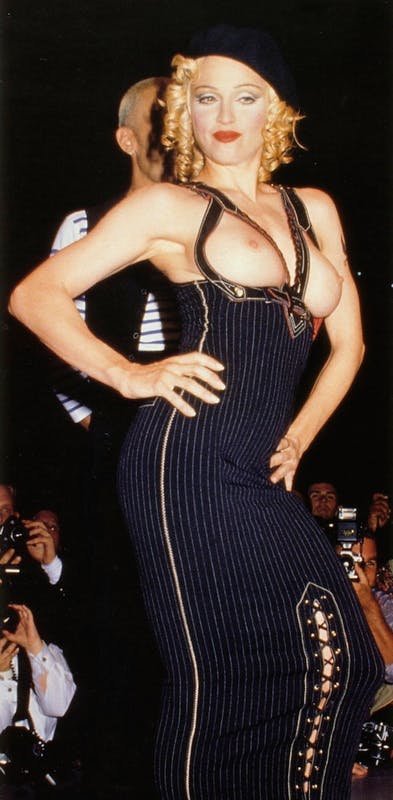 Madonna

In 1992, Jean-Paul Gaultier held a fashion benefit in honor of amFAR, raising $700,000 dollars for AIDS research. The celebrity-studded event was a night full of fun, freedom, and, of course, Madonna baring it all, removing an oversized jacket to reveal only a buckle-adorned harness bra.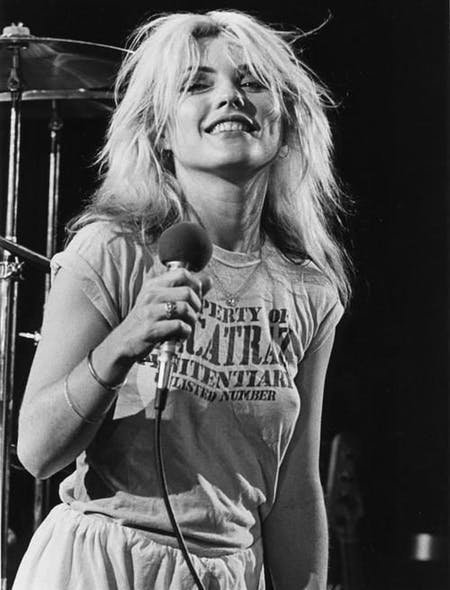 Debbie Harry

Lead singer of Blondie, Debbie Harry remains a rock icon through both her music and '70s punk fashion. Vintage tees sans bras were a staple on and off stage.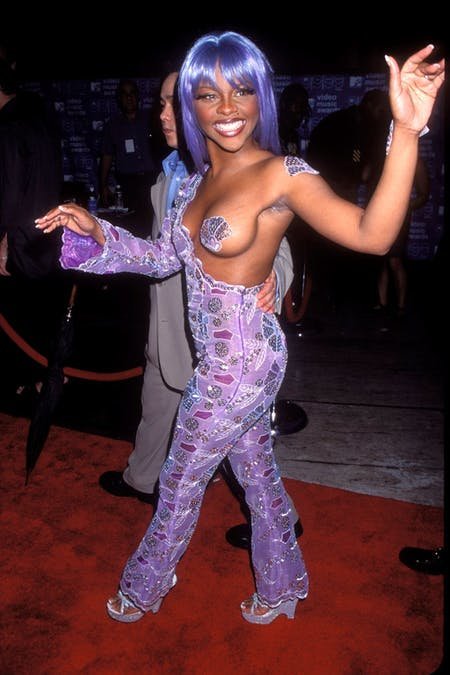 Lil' Kim

Lil' Kim's one-shoulder purple jumpsuit and seashell pastie duo, designed by her stylist Misa Hylton, was a hit at the 1999 MTV VMAs. The silhouette cemented itself in the entertainment and fashion industries; Miley Cyrus paid tribute to the look on Halloween in 2013, and designer Anthony Vaccarello included a single breast-baring little black dressขpaired with a bedazzled pastieขin his debut Spring/Summer 2017 collection for Saint Laurent.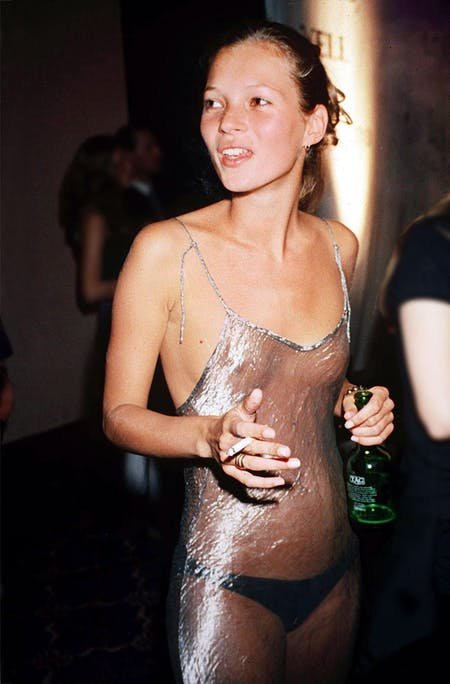 Kate Moss

Kate Moss' sheer, metallic ensemble at the 1993 Elite Model Agency Party is one of her most memorable looks. The supermodel, also a spearhead of effortless style, brought refreshing simplicity to an otherwise daring slip with her pulled-back hair, minimal jewelry, and fresh face.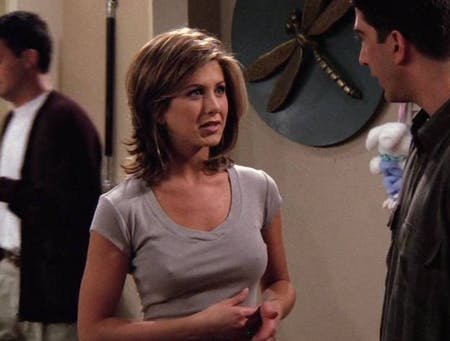 Jennifer Aniston

The everlasting success of Friends helped ingrain effortless '90s style-high waisted jeans, baguette bags, slip dresses, sneakers-into our current outfit repertoire. But the nipple as a fashion accessory is arguably the sitcom's most influential fashion contribution, even surging the fake nipple trend in 2017. Though Aniston once admitted that she did in fact wear bras when filming the show, Friends has undoubtedly inspired us to ditch the bra when slipping on a tee in the morning.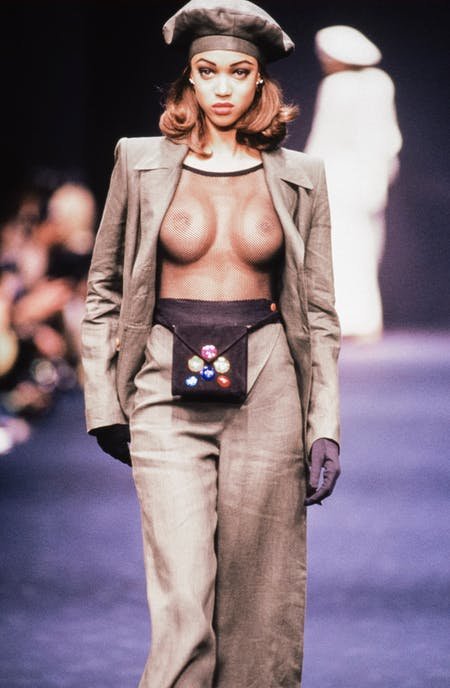 Tyra Banks

Braless looks have long been a runway regular, seen in collections from Chanel, Prada, Dior, and Versace for decades. In Sonia Rykiel's Spring/Summer 1991 show, Tyra Banks showed how chic bra-free can be, wearing a mesh top under an oversized suit.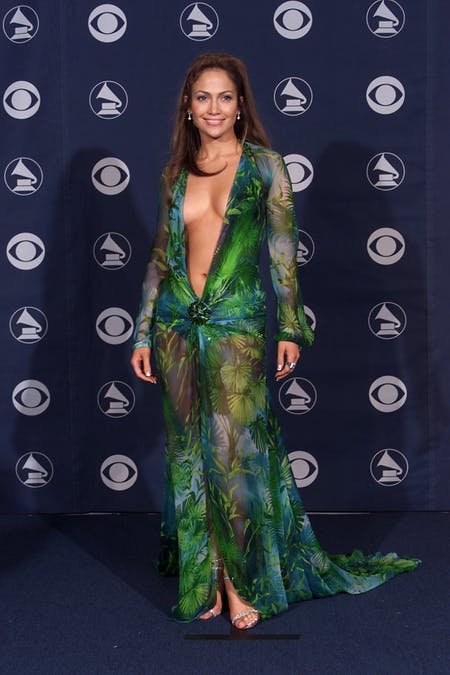 Jennifer Lopez

Jennifer Lopez's 2000s Grammys look, an emerald chiffon Versace gown with a hip-length V, went down as the first viral dress in history. The buzz was monumental for J. Lo and Donatella Versace alike, and the two reunited on the Milan runway to debut an updated version in 2019.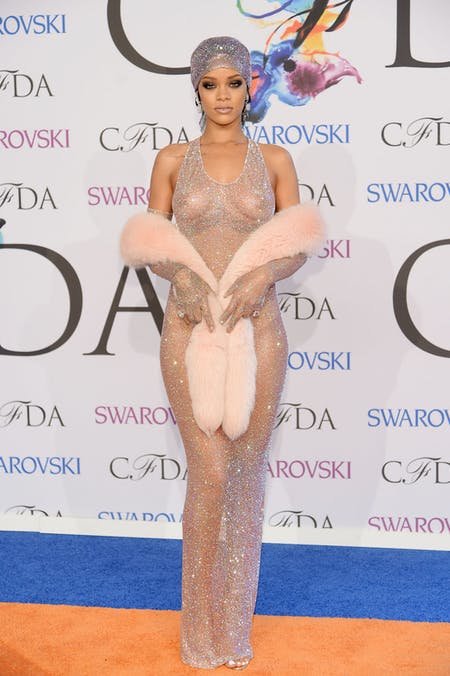 Rihanna

When Rihanna graced the 2014 CFDA Fashion Awards to accept her accolade for Fashion Icon, there was no question why she was the pick. Her Swarovski crystal-adorned naked dress, a custom piece by Adam Selman, exemplified raw Hollywood glamour.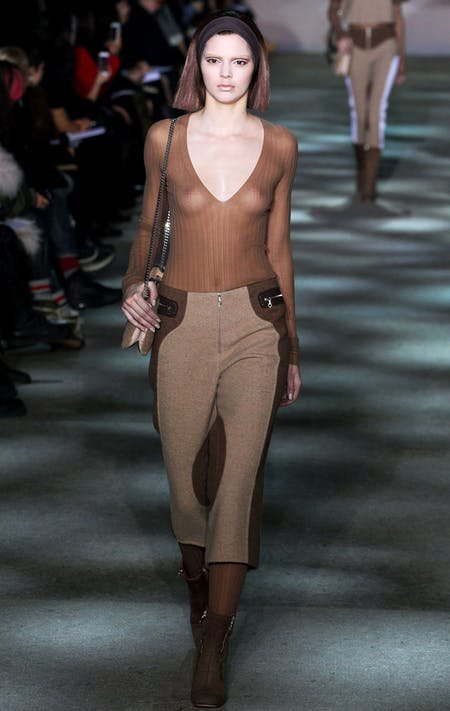 Kendall Jenner

Kendall Jenner's first major runway was walking for Marc Jacobs at 18-years-old. Her catwalk debut made headlines for the bra-free ensemble and extreme beauty look. Since then, Jenner has been a staunch #freethenipple advocate, making her love for going braless public for years, whether running errands or on the red carpet.