More than just a day-to-day accessory, handbags can be investment pieces, era-defining symbols, or timeless collector's items. Whether a painstaking, one-time creation or a limited-edition release, luxury purses are pieces of fine craftsmanship and design–with price tags to reflect it. On National Handbag Day, L'OFFICIEL charts the most expensive handbags to covet.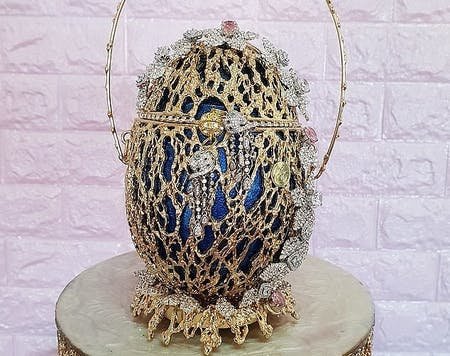 Debbie Wingham's Upcycled Easter Egg Purse

Self-described celebrity couturier, Debbie Wingham is known for her over-the-top custom commissions. This piece-valued at $6.7 million-was designed for an anonymous American customer in 2019, who gave the British designer some of her old jewels and scarves to use for the creation.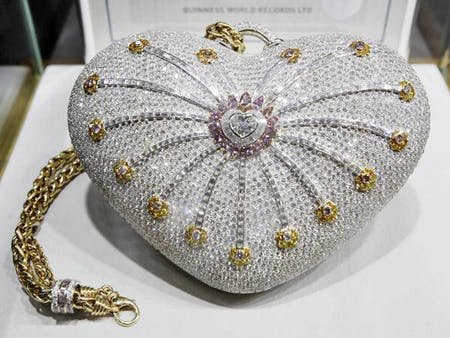 Mouawad 1001 Nights Diamond Purse

This one-of-a-kind piece, designed by jeweler Robert Mouward, incorporates 18-karat gold and 4,517 colorless, yellow, and pink diamonds. It took 10 artisans a painstaking 8,800 hours to complete. The jewelled bag won a Guinness World Record for Most Valuable Handbag in 2010, where it was valued at $3.6 million.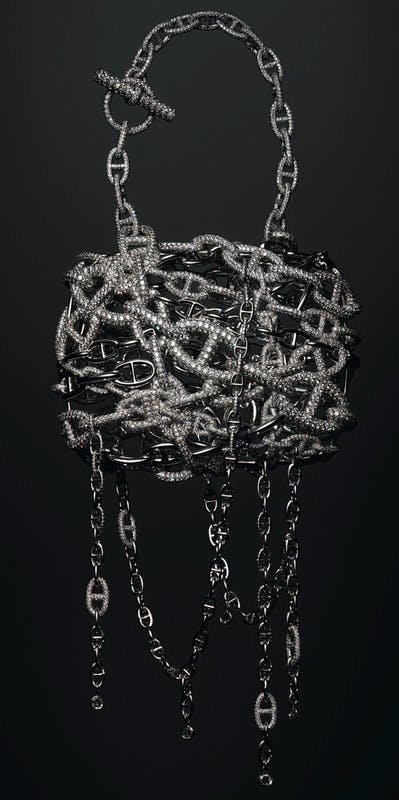 Hermès Chaine d'Ancre by Pierre Hardy

Not to be confused with the cutout leather totes seen in Hermès' Spring/Summer 2020 collection, this sac-bijou is from the maison's 2012 Haute Bijouterie collection, designed by Creative Director of Fine Jewelry Pierre Hardy. Set in white gold with over 11,000 diamonds, this piece is said to be in the $2 million range.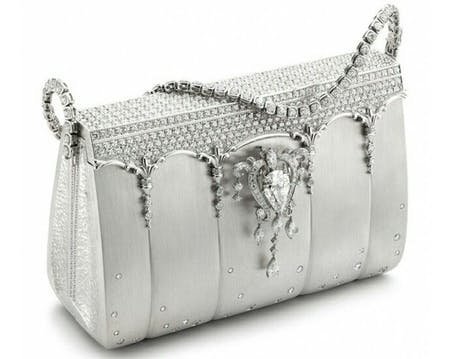 Ginza Tanaka's Hermès Birkin

This unique Birkin, produced by Japanese designer Ginza Tanaka in 2008, features an all-platinum body adorned with over 2,000 diamonds. Surprisingly functional, the embellished strap can be removed and worn as a necklace, and the 8-karat, pear-shaped diamond sitting at the center of the bag can be worn as a brooch. The bag was priced at $1.9 million.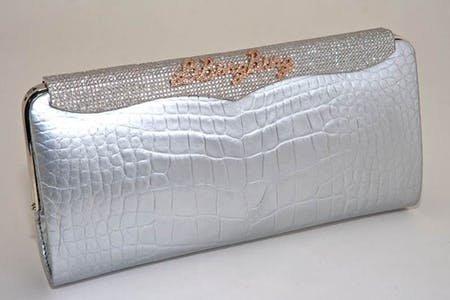 Lana Marks Cleopatra Clutch

The Cleopatra Clutch was once a regular on the Academy Awards red carpet, worn by actresses including Helen Mirren, Angelina Jolie, and Kate Winslet. Each custom iteration-ranging from $100,000 to $400,000-is a unique combination of exotic skins, fine jewels, and precious metals that's just as luxurious as the last.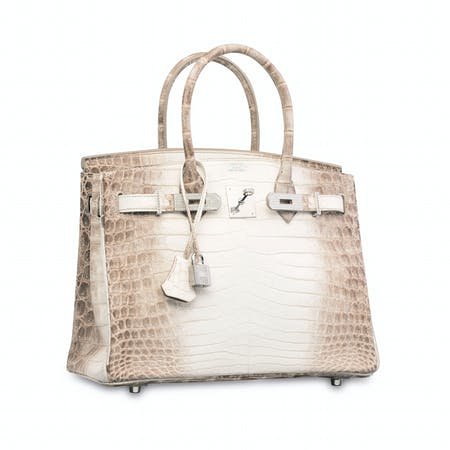 Hermès Himalaya Birkin

A Birkin from the Himalaya series is a handbag collector's dream. The bag is crafted from Nile crocodile hide, and carefully dyed to resemble the snow-capped Himalayas. The most expensive Himalaya Birkin yet-a 2010 Matte Himalaya Niloticus crocodile diamond Birkin with 18-karat white gold and diamond hardware-was sold for $379,261 in auction at Christie's.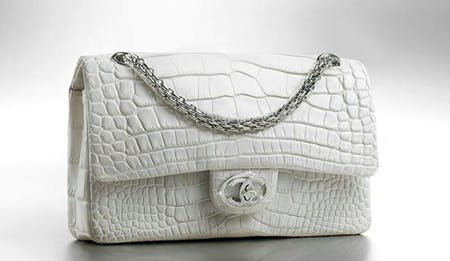 Chanel Diamond Forever Classic Bag

In 2008, Chanel released a limited edition, 13-piece series of their classic flap bags. The matte white alligator purse featuring an 18-karat white gold, diamond-encrusted interlocking "C" clasp is valued at $261,000.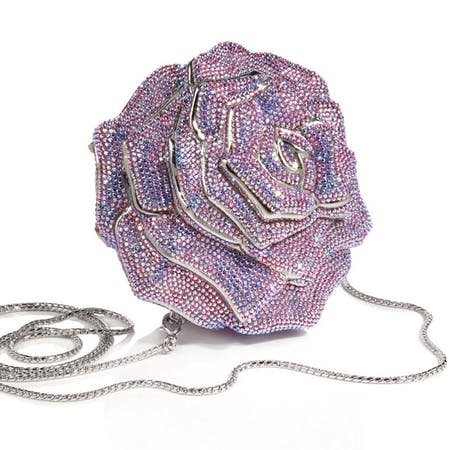 Leiber Precious Rose

The late Judith Leiber brought spirit and light to the fashion scene both in her character and her bedazzled creations. This 18-karat white gold minaudière, created in 2010, is encrusted in 1,016 diamonds, 1,169 pink sapphires, and 800 tourmalines. It is priced at $92,000.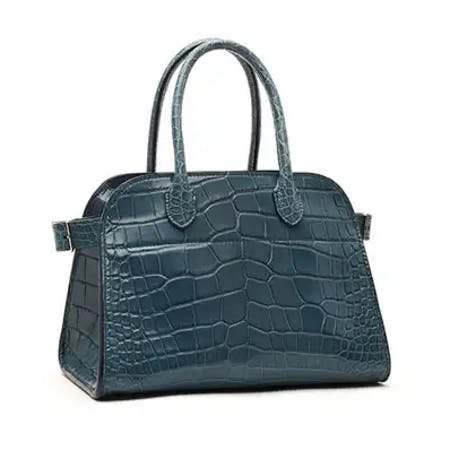 The Row Margaux 10 Bag in Alligator

Mary-Kate and Ashley Olson's The Row is known for its pricey leather goods. At the pinnacle of these is the Margaux 10 Alligator bag, ringing in at $49,500. Unlike the other handbags in this list, the purse is currently for sale online.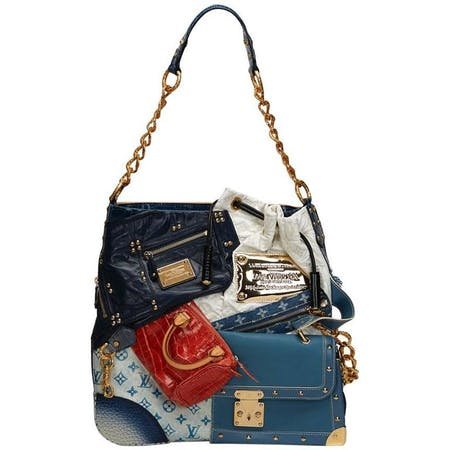 Louis Vuitton Tribute Patchwork Bag

Designed by Marc Jacobs, then-creative director of Louis Vuitton, the Tribute Patchwork is one of the fashion house's most playful pieces. A $45,000 combination of 15 bags shown in its Spring/Summer 2007 collection, only 24 were produced. Its most notable owner? Beyoncé.