When fall 2021 comes around, you will have plenty of options for what to wear, from pastel princess dresses to proper pleated skirt suits and everything in between. The accessories that will finish your look will be similarly diverse too. Maybe your Fair Isle sweater will be topped off with ski goggles and a colorful hair kerchief? A sparkling minidress could be paired with leather knee boots à la Jane Birkin or rave-ready giant flatform shoes. Under your arm could be a small hobo bag or a giant carryall tote. The unifying item remains a mask, only now with a flowing train courtesy of Marine Serre and Rick Owens. The point being that the best shoes, bags, sunglasses, and other accessories of fall 2021 will really work for you and fit into your life-however you want to live it.


The Snood Abides

A knit balaclava or snood is proving to be a most essential accessory, perfect for keeping warm and hiding bad hair days. Miu Miu and Ambush's versions ride high to cover a mask, while Balmain and Moschino offer more polished wraps fit for zooming around in a convertible with the top down.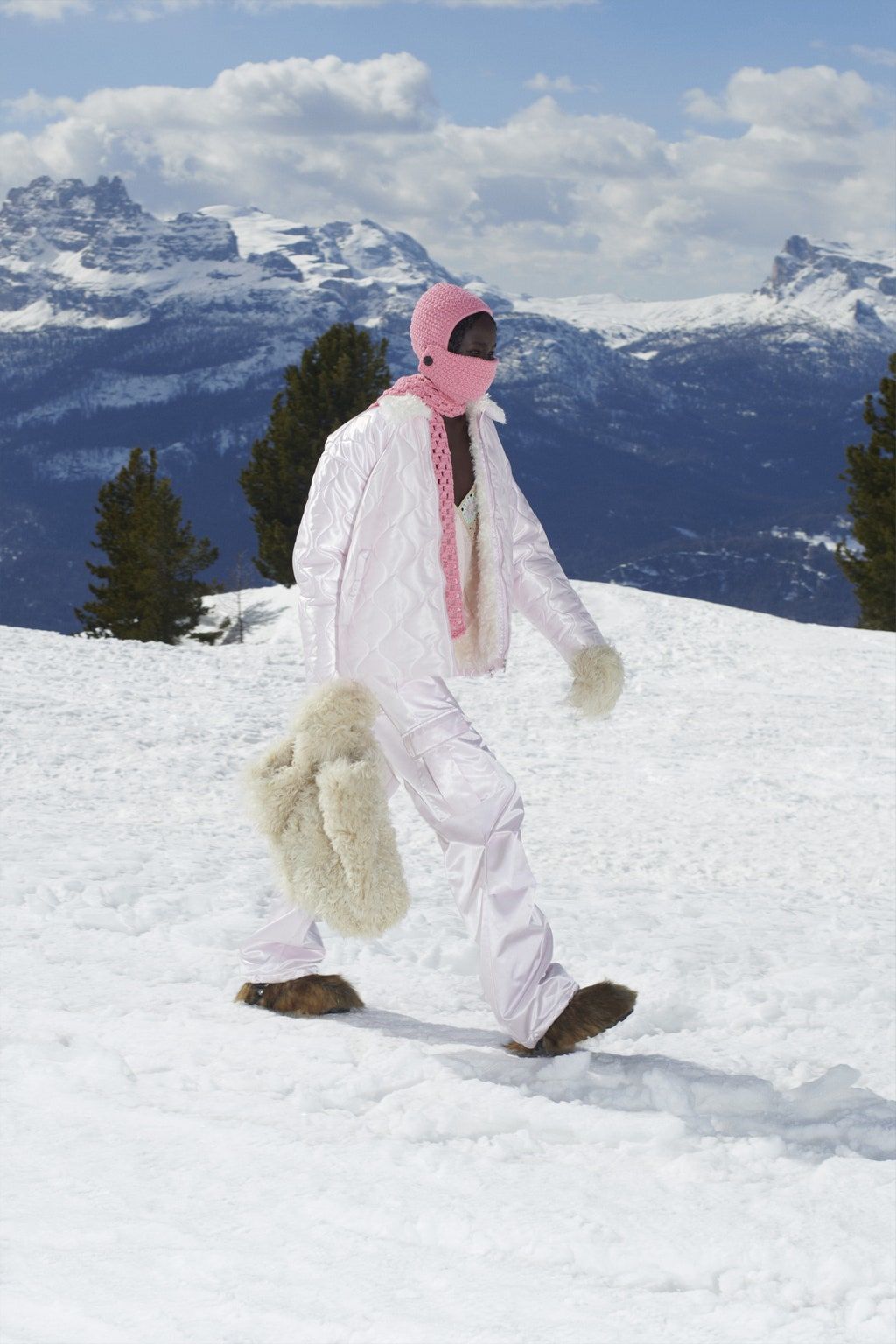 One-Stop Shopping

A carryall bag will be essential for reemergence. Fendi, Valentino, Christian Dior, and others showed clean shopping totes and market bags-optimum storage that doesn't skimp on style.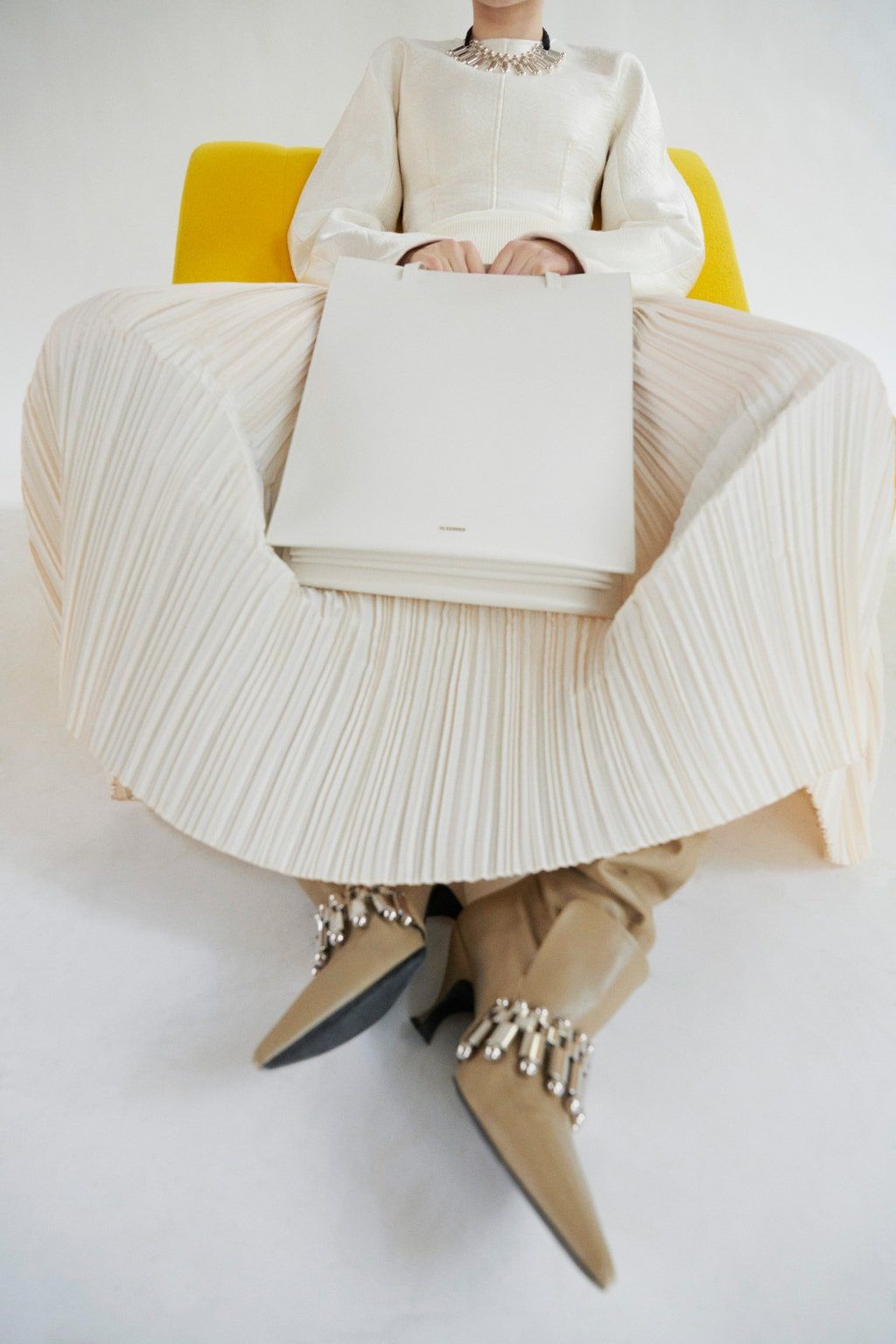 A Leg Up…and Up…and Up!

Fall's many flatform shoes give their wearers a literal leg up on style. Schiaparelli's surreal boots come with their own golden toes, while Molly Goddard has rendered hers entirely in gilded leather. Prada and Simone Rocha showed split-sole options, while Matthew Williams's hooflike platform at Givenchy is truly for the brave.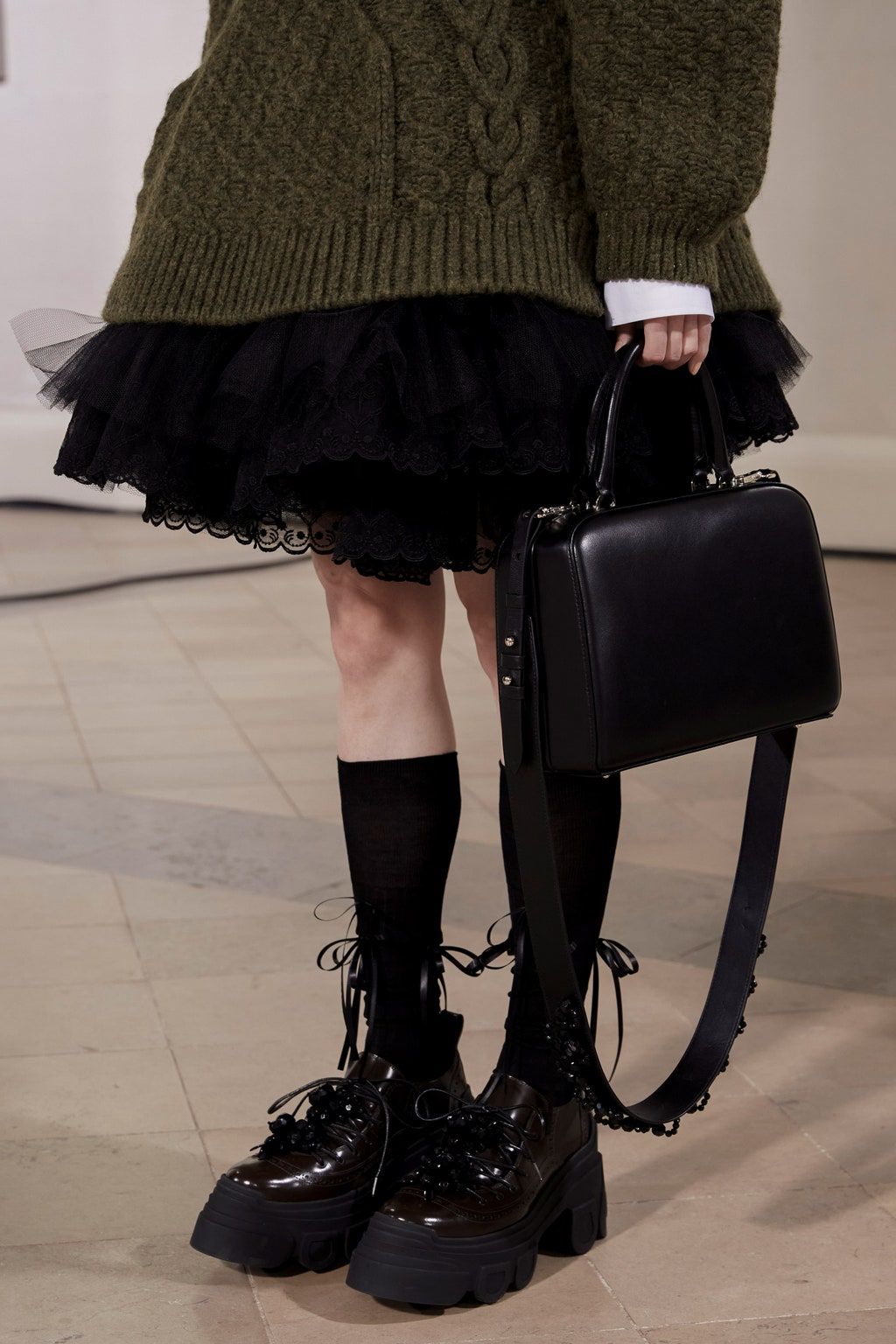 Tie One On

Retro kerchiefs appeared at Conner Ives and Anna Sui, while Paco Rabanne imagined a cozier take: a faux-fur babushka. Great for both Zoom calls and IRL strolls.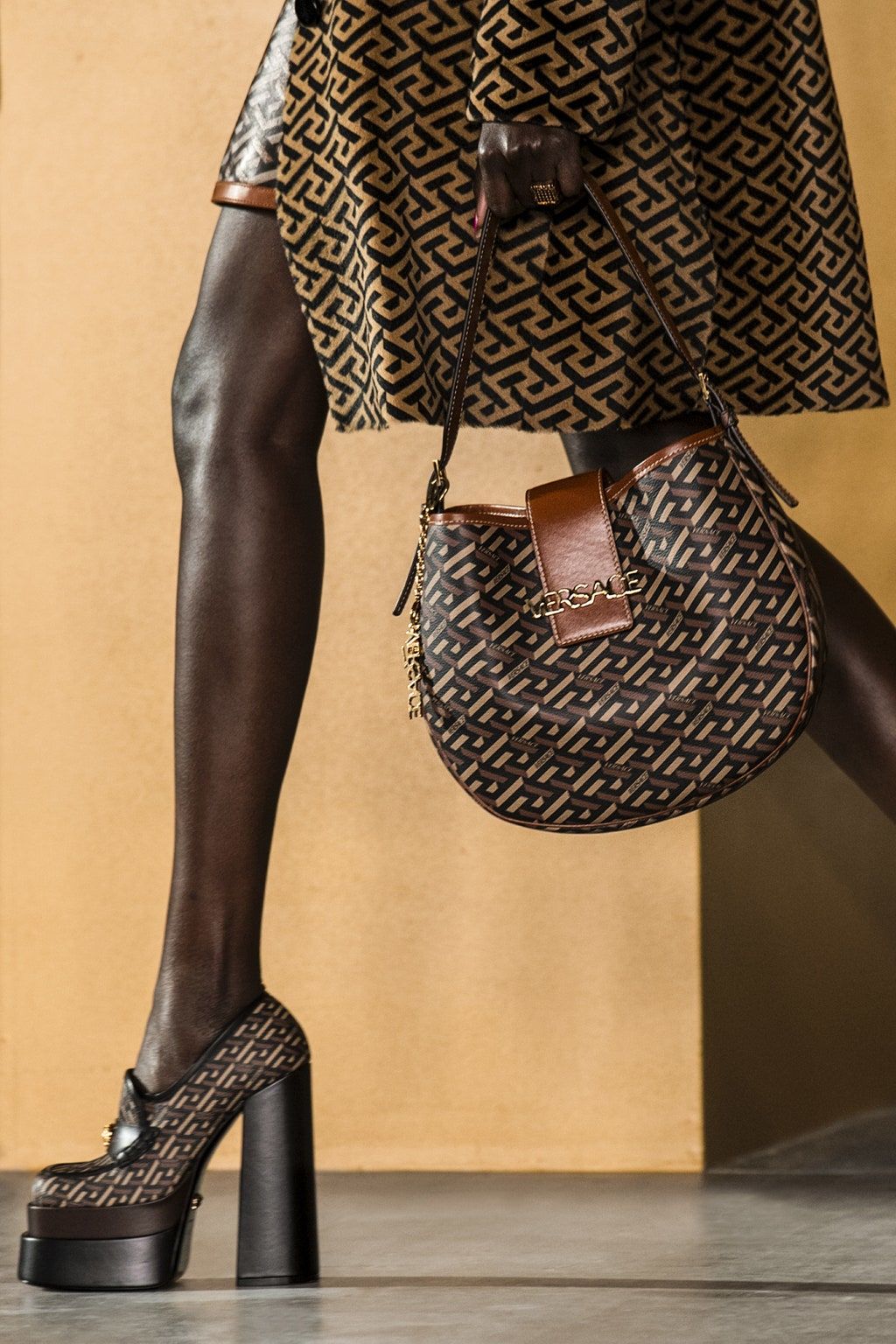 Ahead of the Curve

Soft curved hobo bags appeared on the runways at Versace, Louis Vuitton, and Prada-a trifecta that proves that the style is ripe for a comeback. Millennial-loved brands like Staud and Simon Miller produced their own versions of the look too, meaning that you will be overwhelmed with choice when these numbers hit stores.


Get on the Mask Train

When Marine Serre and Rick Owens agree that no mask is complete without a flowing, scarflike train, well, then a wafty mask accessory becomes a must. All the better for making a dramatic entrance.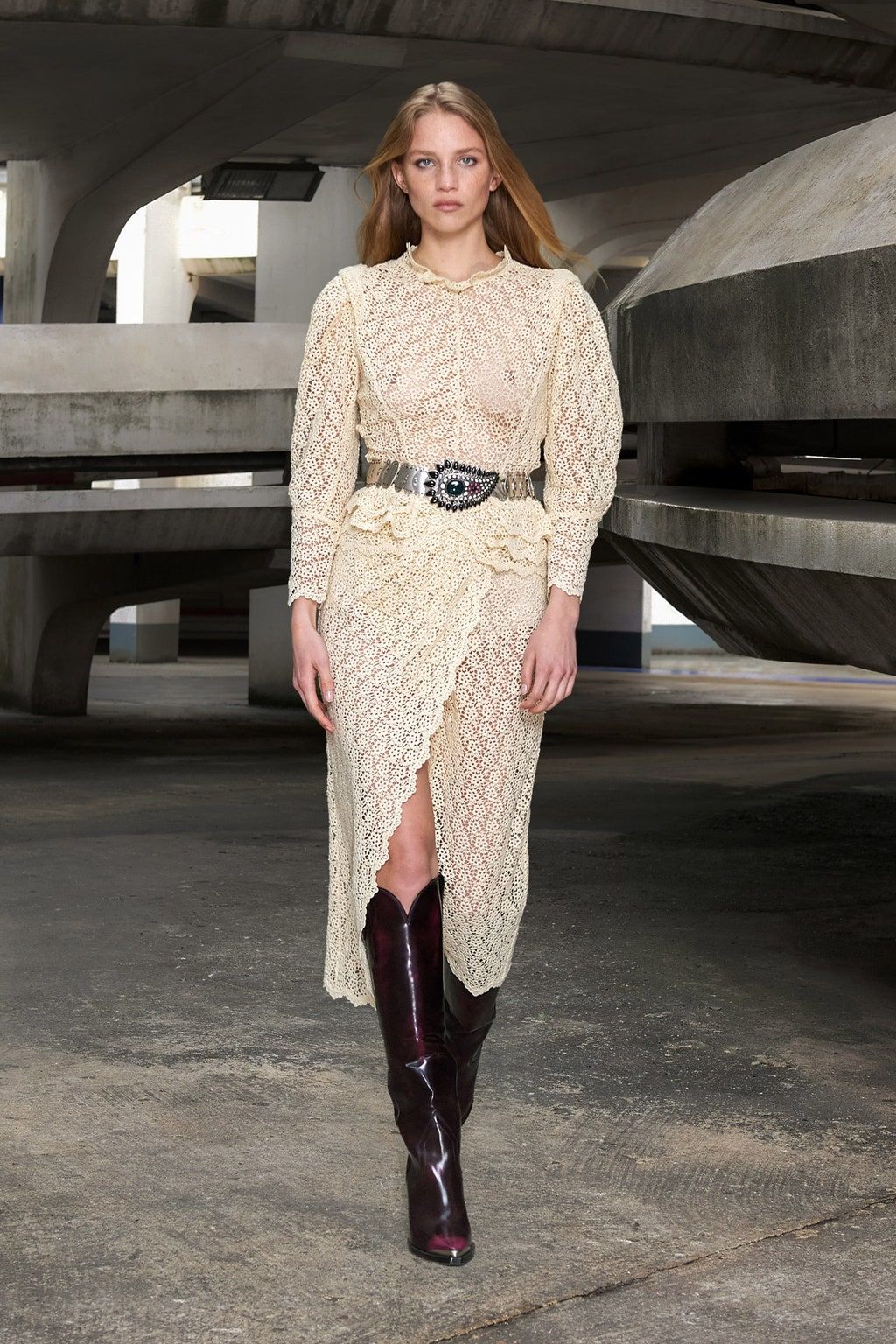 Boot Legs

A proper pair of leather knee boots are the defining footwear of the season. They were sophisticated and equestrian at Hermès, mod at Courrèges, and sexy as ever in the hands of Tom Ford. Best worn with a miniskirt and a self-assured strut.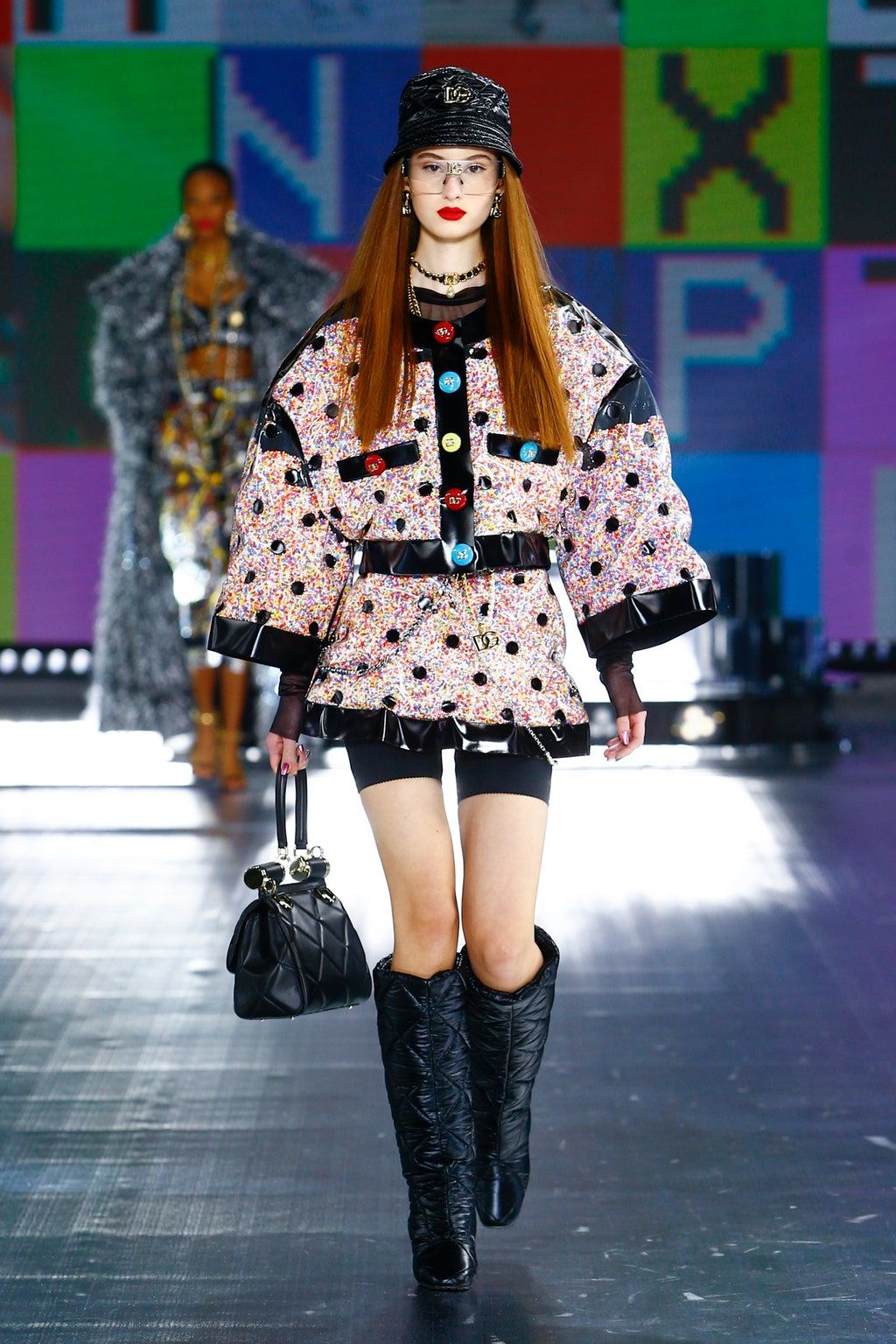 Fly Me to the Moon

Moon boots? In 2021? You better believe it. The outdoorsy boot appeared at Chloé, Dolce & Gabbana, and Ottolinger, while Chanel a presented softer shearling interpretation of the retro style.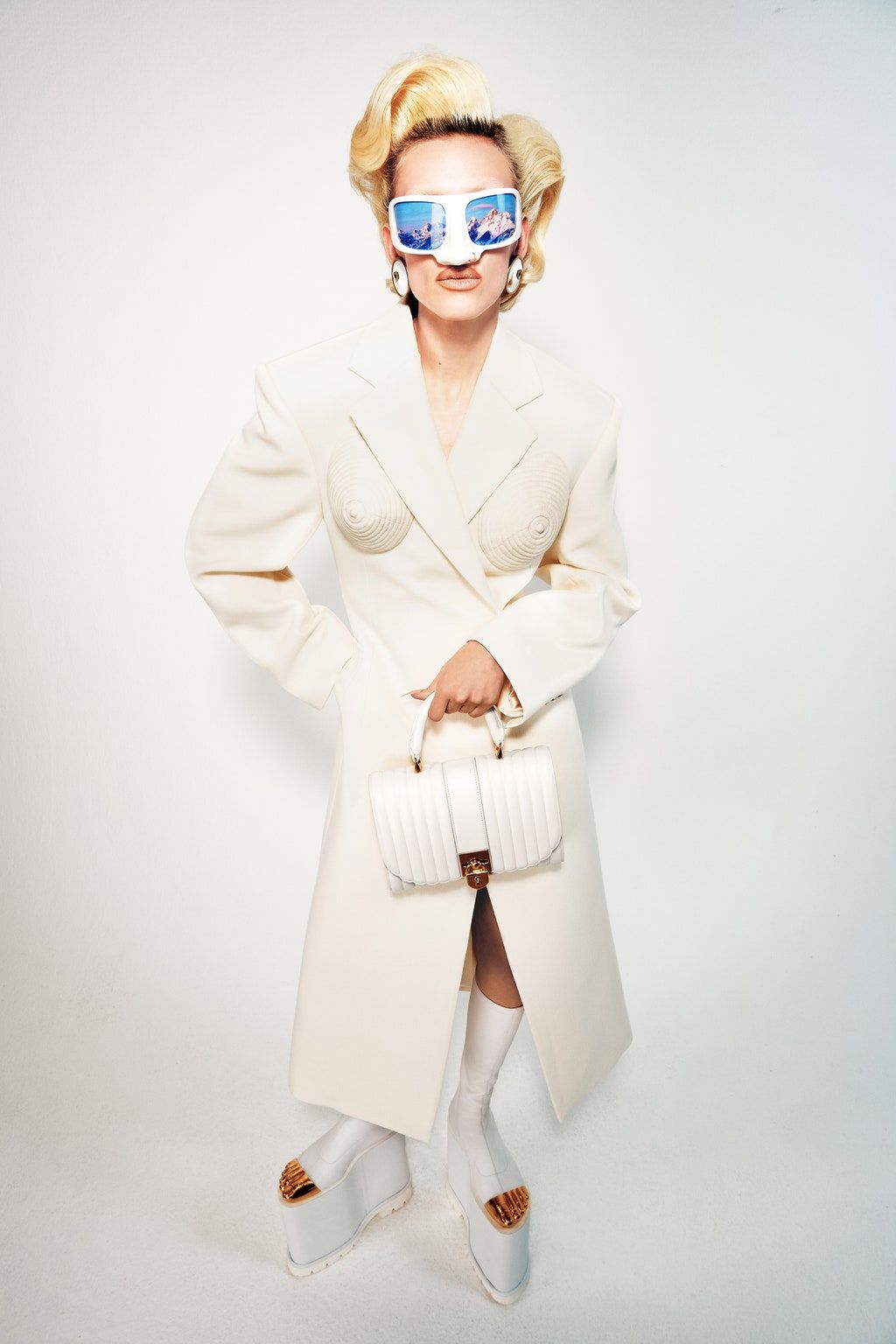 Goggle Eyes

No après-ski look would be complete with a pair of ski goggles. Thom Browne and Louis Vuitton did literal takes on the protective shades. Maximilian Davis's are a bit more scuba-inspired, but still offer total ocular protection on the slopes, the shores, and elsewhere.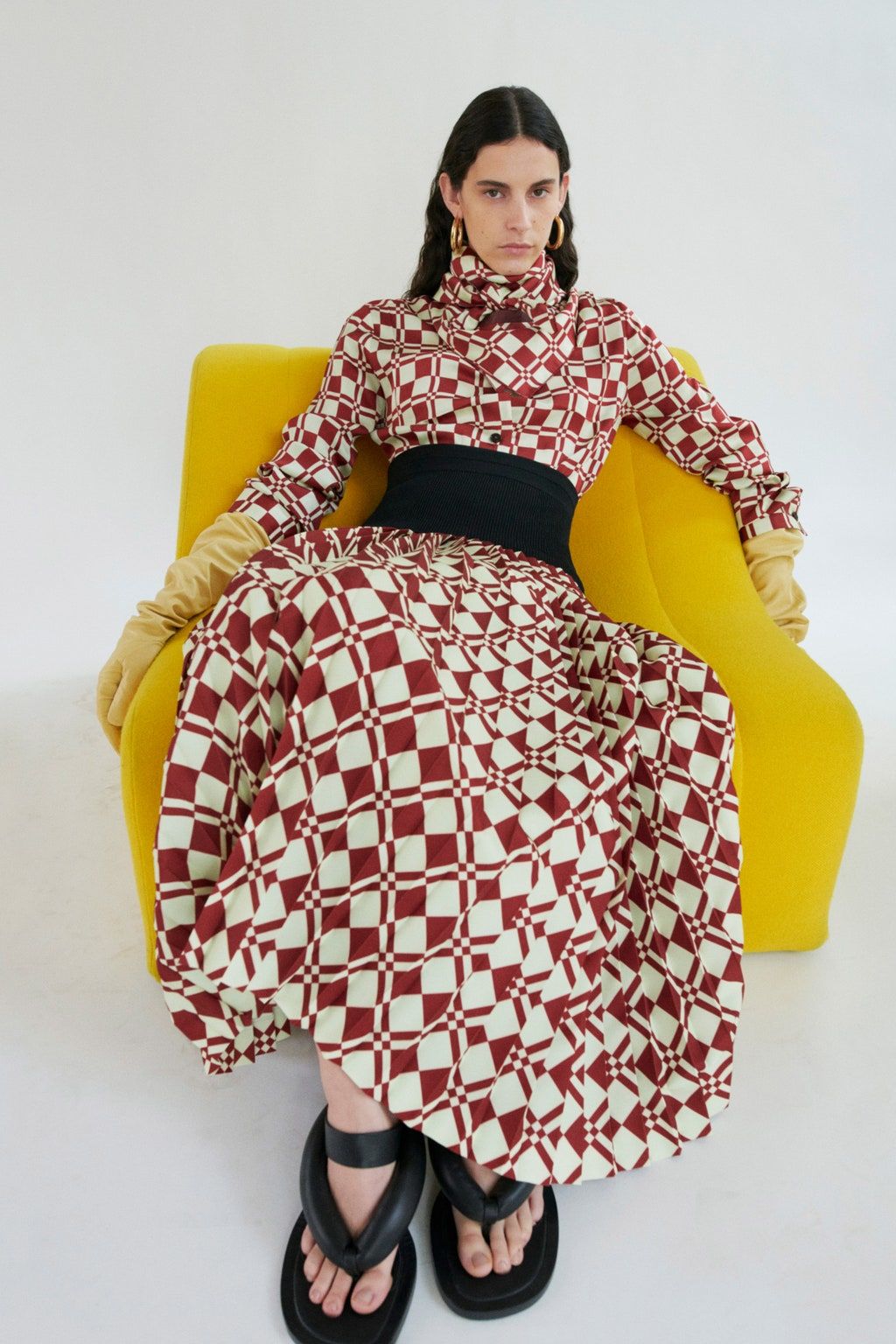 Supersized Sandals

Padded sandals are ideal for padding around the house—and for going out. Jil Sander's Luke and Lucie Meier continue to riff on their popular stuffed strap thongs, while Gabriela Hearst debuted a shearling footbed slide with an exaggerated knit upper.