Known for experimental inspirations and top-notch tailoring, the world of Haute Couture is one of style, exclusivity, and whimsicality. Designated by the French governing body Fédération de la Haute Couture et de la Mode, there are only 15 maisons that are able to show collections under the Haute Couture label.

Originating in 1868 by Charles Frederick Worth, the world of couture was born out of pompous style and dominated the fashion landscape for decades. Throughout the 20th century, masters such as Pierre Balmain, Yves Saint Laurent, and Elsa Schiaparelli created stunning, handmade pieces that were sported by some of society's most prominent women.

With the rise of ready-to-wear, the relevance of Haute Couture has diminished since its heyday in the mid 1900s. Though the practice is less prominent nowadays, there are still dozens of iconic moments that have occured on the Haute Couture runways. Whether it be Fendi's over-the-top display at the Trevi Fountain or Alexander McQueen's sculptural brilliance at Givenchy, the world of Haute Couture has produced show-stopping settings and silhouettes. Ahead of the next Paris Fashion Week Haute Couture kicking off tomorrow, L'OFFICIEL rounds up the 13 most avant-garde moments in Haute Couture history.


Yves Saint Laurent Fall/Winter 1993 Haute Couture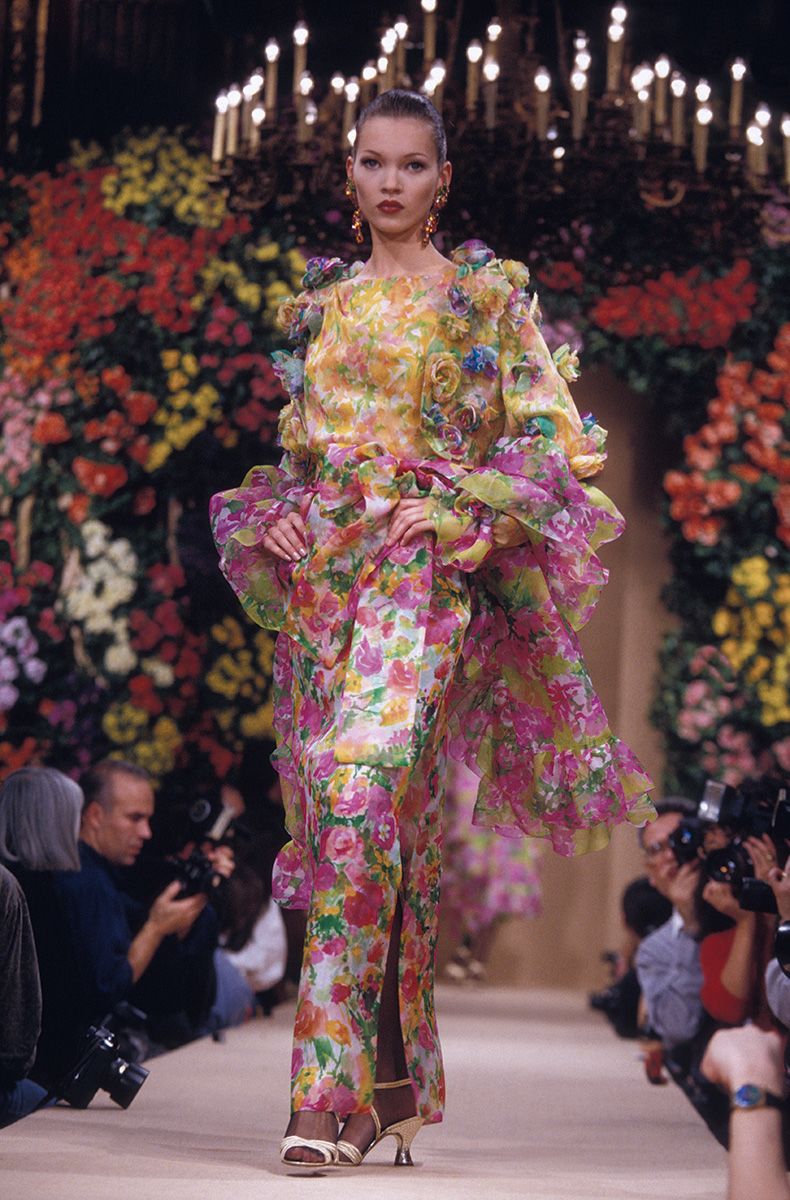 Yves Saint Laurent's Fall/Winter 1993 presentation was a stunning display of fashion mastery. The house played with floral motifs and pastel colorways with the help of the '90s biggest models-Kate Moss, Naomi Campbell, and Tyra Banks.


Atelier Versace Fall/Winter 1995 Haute Couture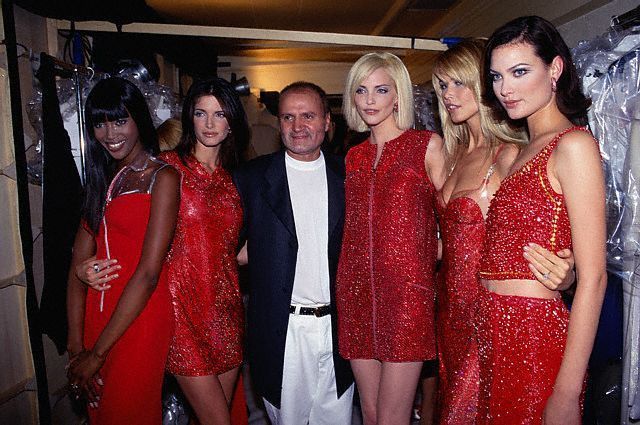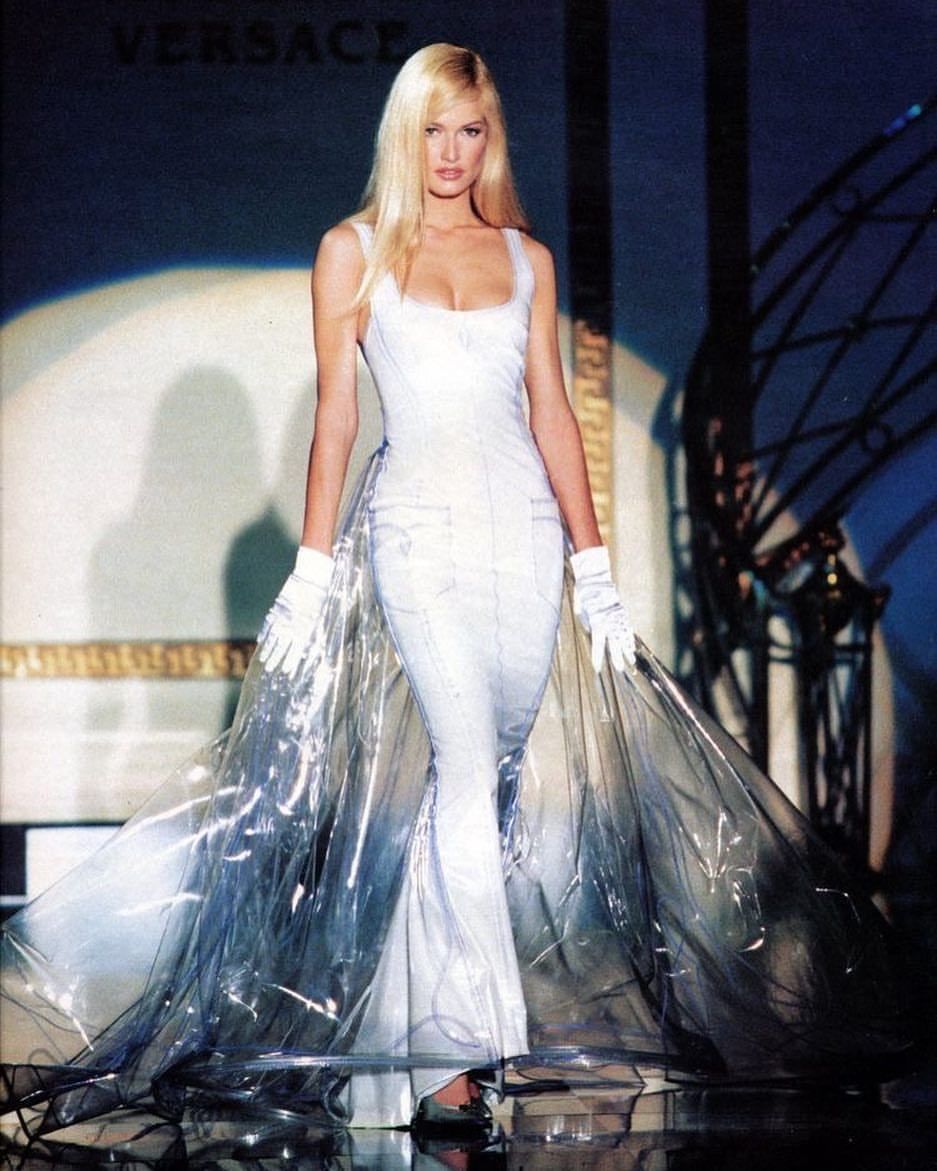 Gianni Versace always knew how to find the right mix of interesting silhouettes, superstar models, and enviable sexiness for his couture collections. During Fall/Winter 1995, the Italian designer featured sparkling gowns and mini dresses that perfectly embody the distinct aesthetic of Versace.


Thierry Mugler Fall/Winter 1997 Haute Couture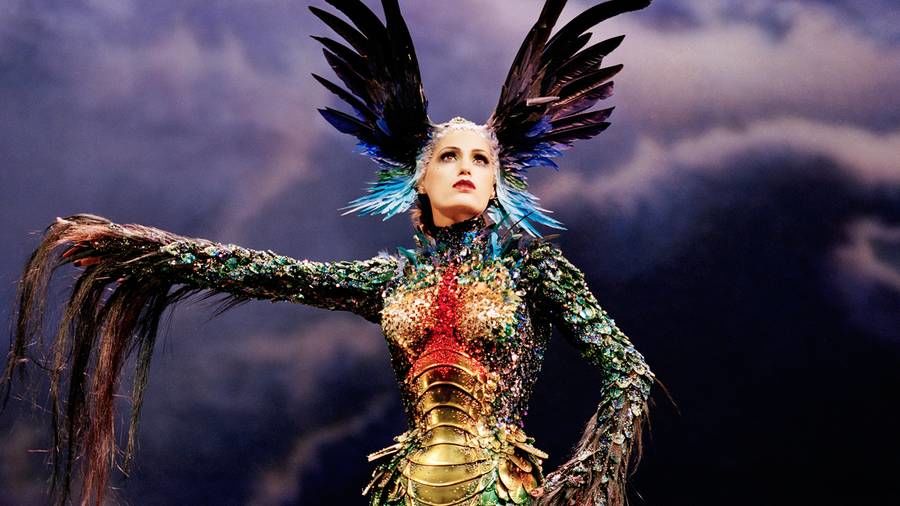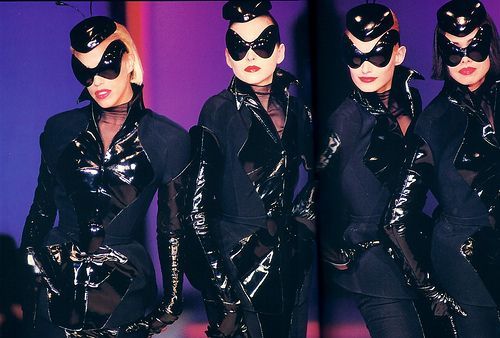 Thierry Mugler's couture runways mixed high-fashion, performance, and entertainment. For Fall/Winter 1997, the designer featured a variety of angular silhouettes and intricate beading that complimented the designer's wider exploration of the female body.


Givenchy Spring/Summer 1997 Haute Couture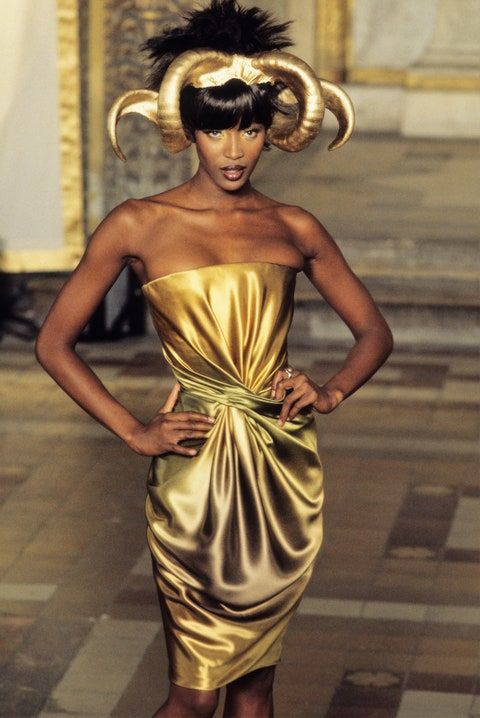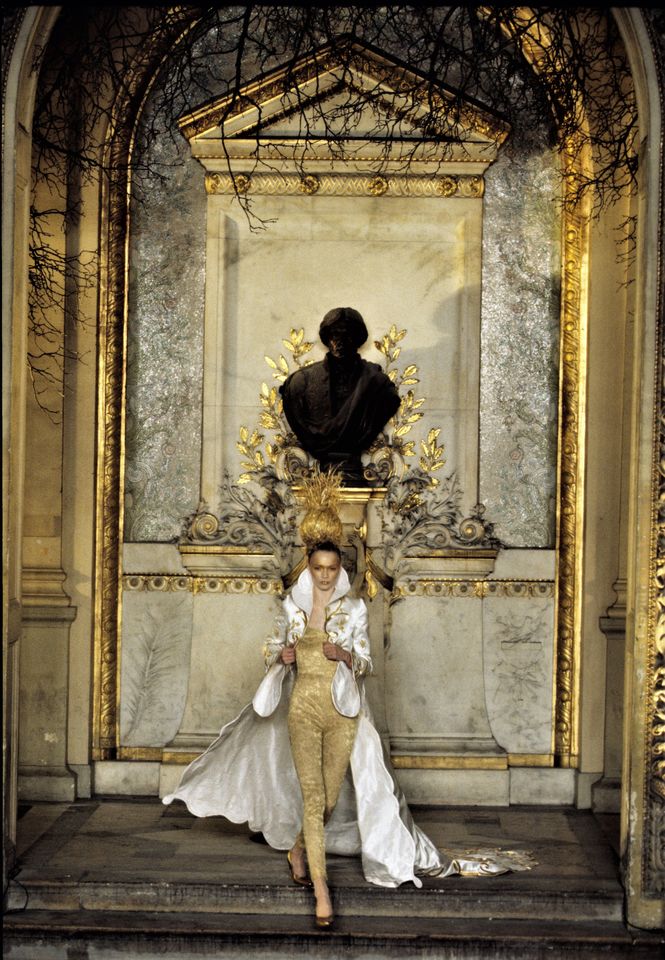 Alexander McQueen's tenure as creative director of Givenchy was unforgettable. The British designer completely reshaped the legacy of the French house, evident in the Spring/Summer 1997 show that combined classic McQueen silhouettes with the historic DNA of Givenchy.


Jean Paul Gaultier Spring/Summer 2002 Haute Couture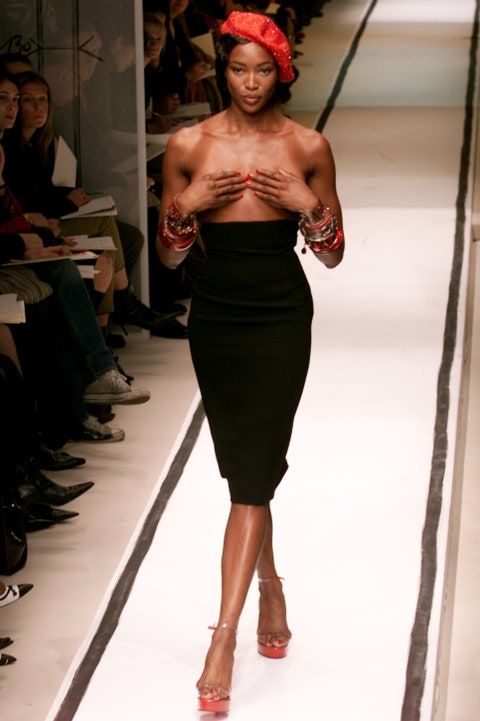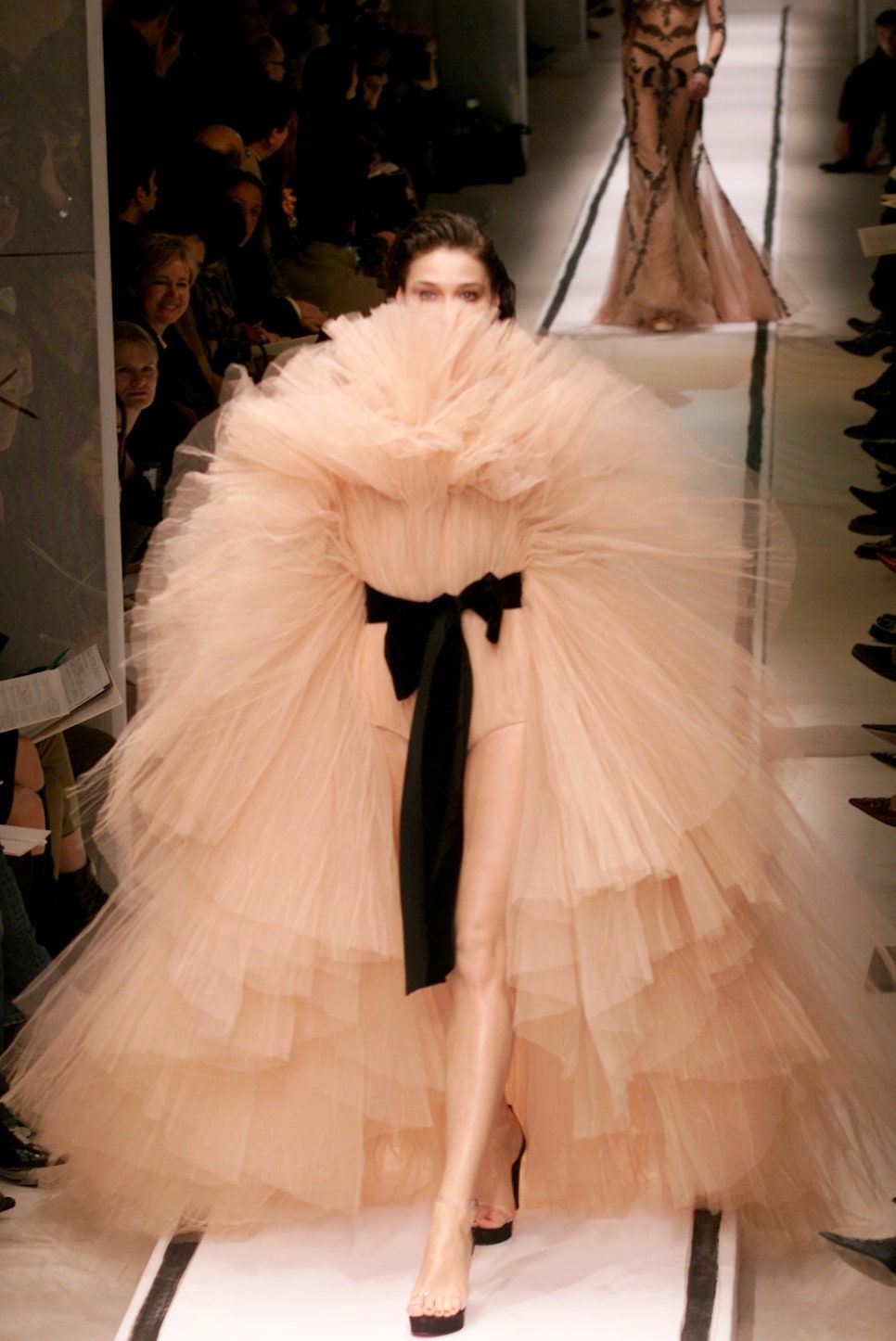 Jean Paul Gaultier's Spring/Summer 2002 show was a gender-bending collection of wearable separates and intricate evening wear. The house toyed with silhouette and expression through expertly reinterpreting traditional tailoring touchpoints.


Dior Fall/Winter 2007 Haute Couture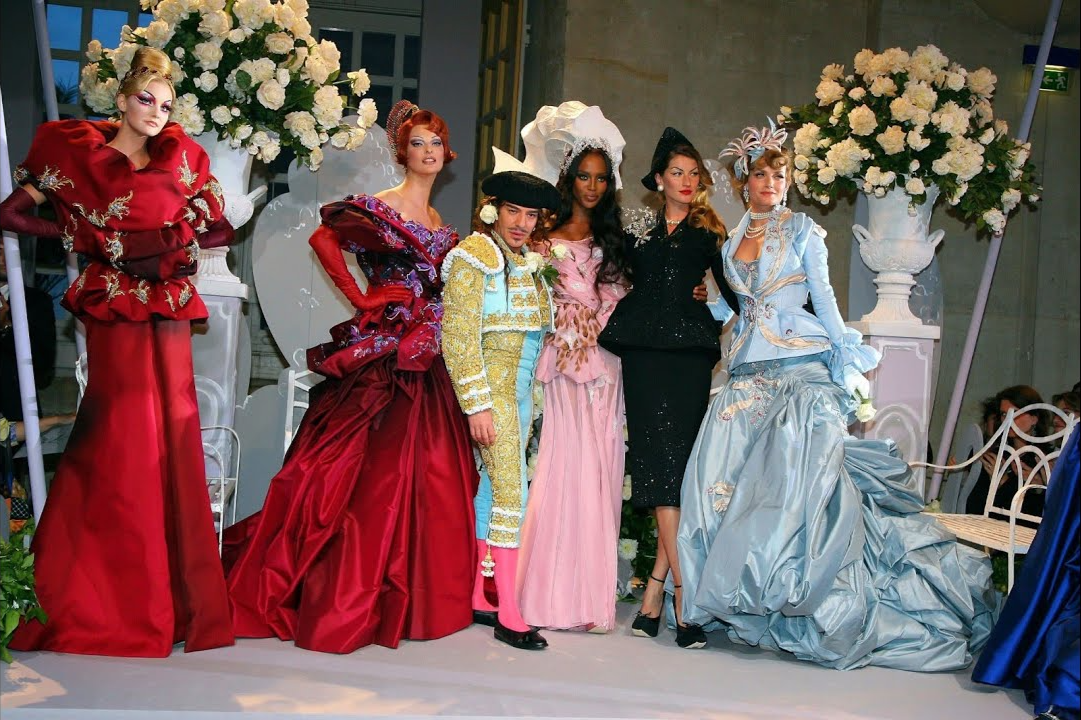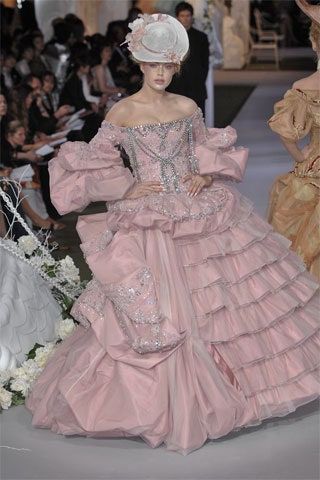 Creative Director John Galliano was known for his exuberant couture silhouettes during his tenure at Dior. For the brand's Fall/Winter 2007 collection, the designer featured voluminous gowns and intricate embroidery that seem fit for the next season of Bridgerton.


Valentino Spring/Summer 2008 Haute Couture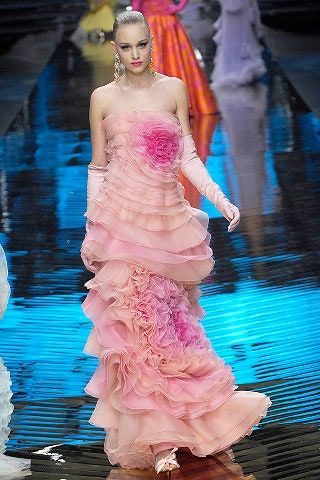 Valentino Garavani waved goodbye as creative director of the Italian house with an iconic show of his most daring silhouettes. Sexy red dresses filled the runway, while floral motifs and ruffles were daringly beautiful ventures for the designer's departure.


Maison Margiela Fall/Winter 2012 Haute Couture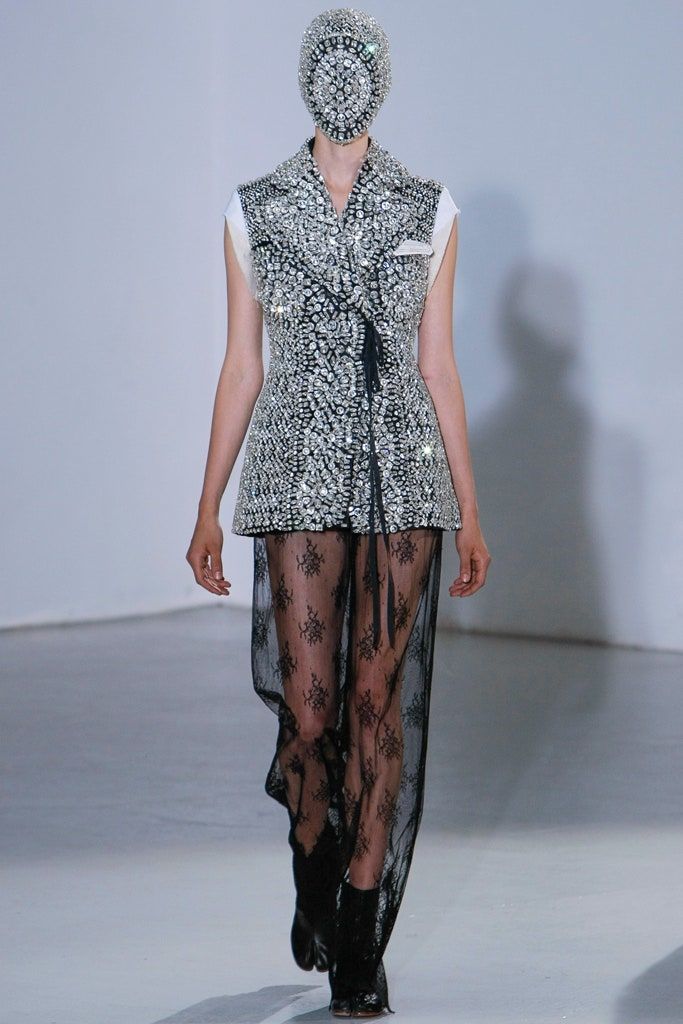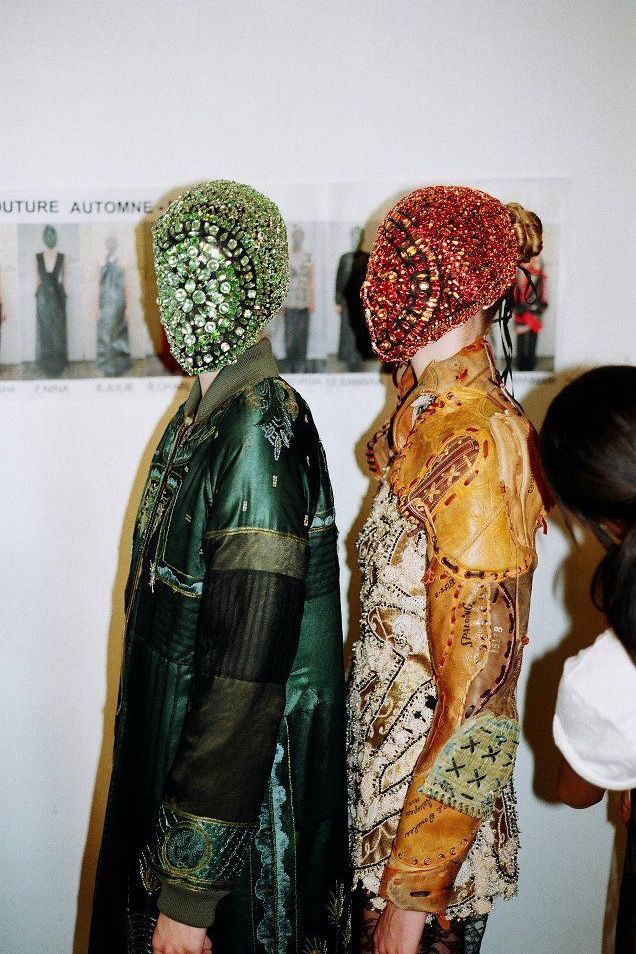 For Maison Margiela's Fall/Winter 2012 couture show, the French house continued an iconic house code that was started in the '90s by the secretive designer-face masks. In this collection, the house featured a variety of rhinestoned masks that effortlessly complimented the ornate garments.


Armani Privé Fall/Winter 2014 Haute Couture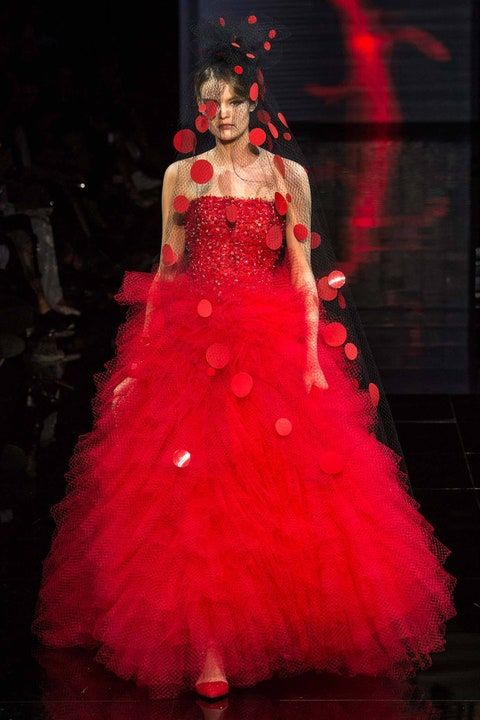 Armani Privé's Fall/Winter 2014 couture collection featured an interplay of silhouette and color. The collection mainly featured garments in red and black with interesting headpieces and accessories.


Fendi Fall/Winter 2016 Haute Couture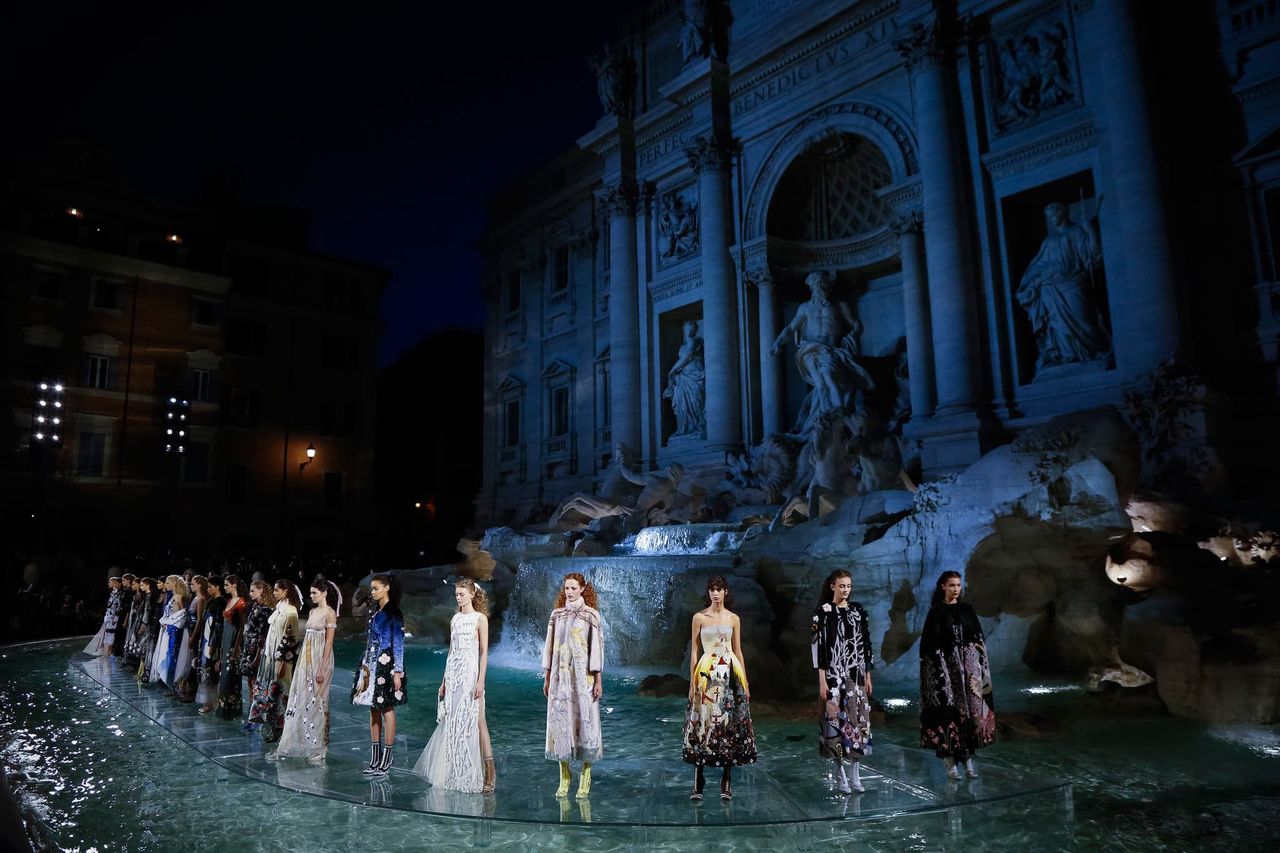 Creative directors Karl Lagerfeld and Silvia Venturini Fendi took the Italian label on a trip to the iconic Trevi Fountain for Fendi's Fall/Winter 2016 Haute Couture collection. The floral motifs and flowing silhouettes effortlessly complimented the set that saw models walking over a clear runway situated on top of the fountain.


Viktor & Rolf Fall/Winter 2017 Haute Couture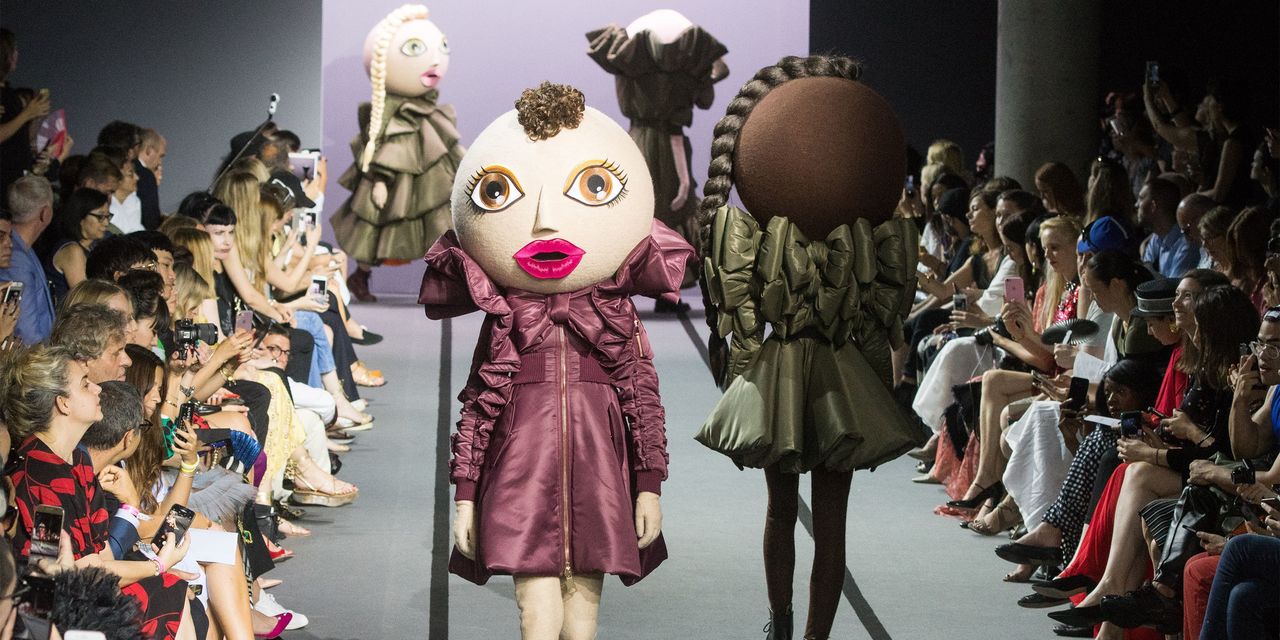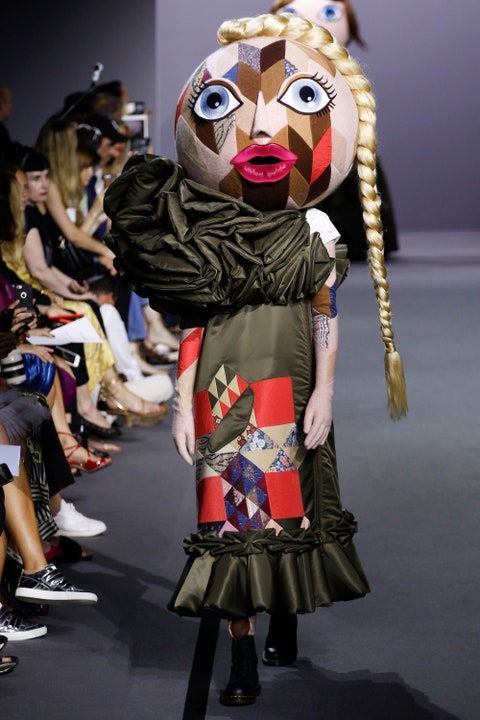 Interpreting couture in a modern fashion, Viktor & Rolf featured a variety of dollhead models for their Fall/Winter 2017 collection. Complimenting the oversized heads were flowing silhouettes and intriguing pattern play.


Chanel Spring/Summer 2017 Haute Couture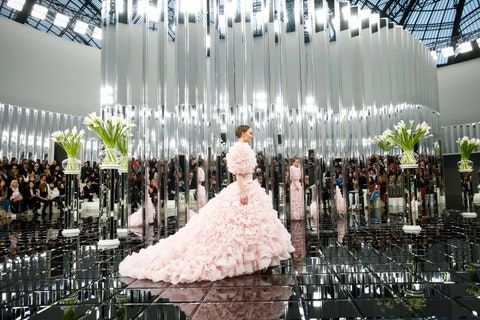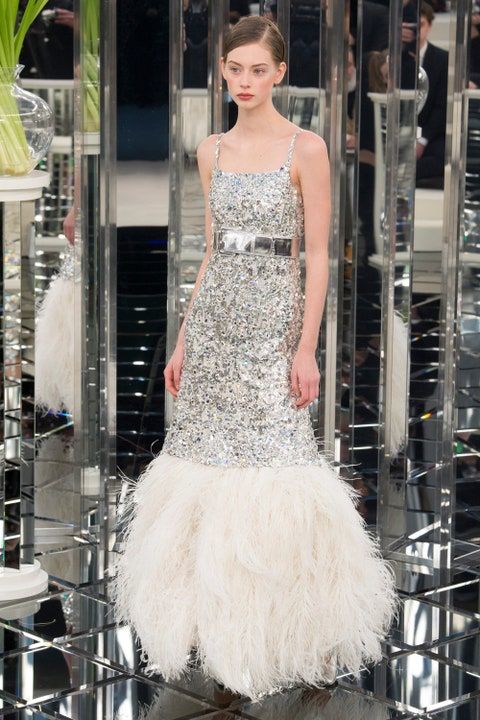 Creative director Karl Lagerfeld always knew how to put on an iconic show for the French house Chanel. For Spring/Summer 2017, the designer continued his over-the-top sets with a sprawling reflective runway. With models in flowing gowns and beaded masterpieces, the show was one to remember.


Schiaparelli Spring/Summer 2020 Haute Couture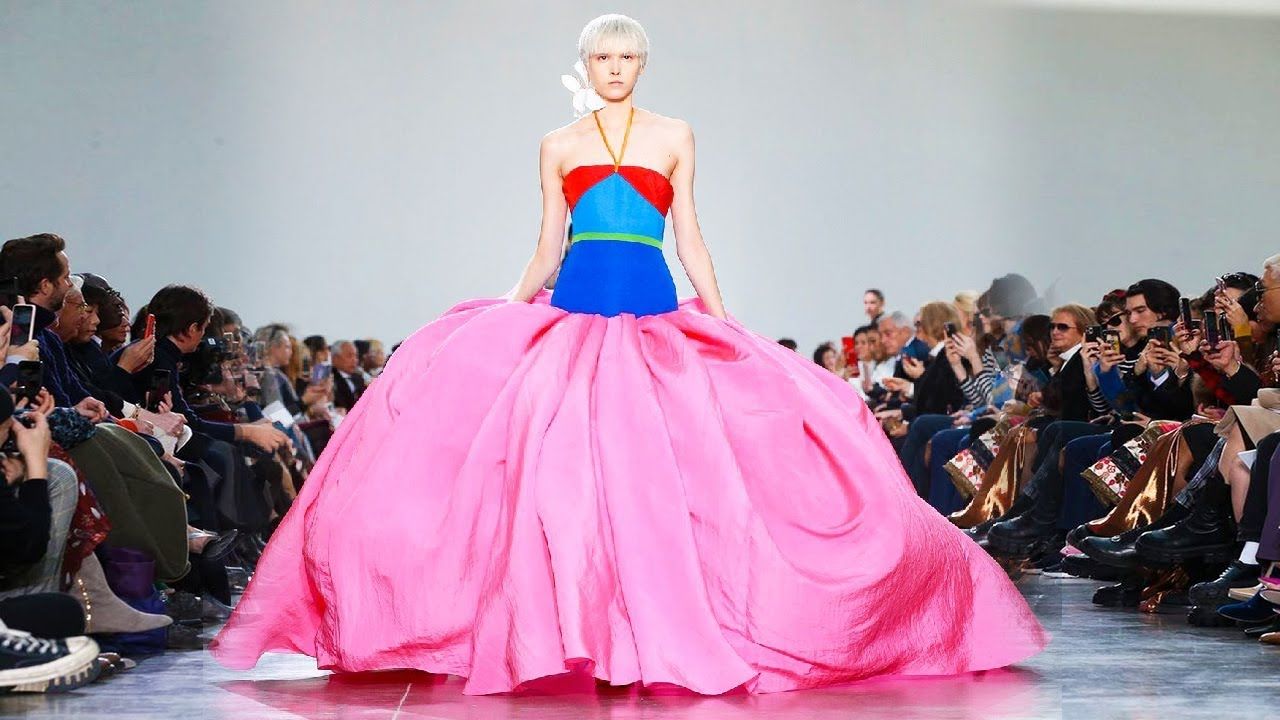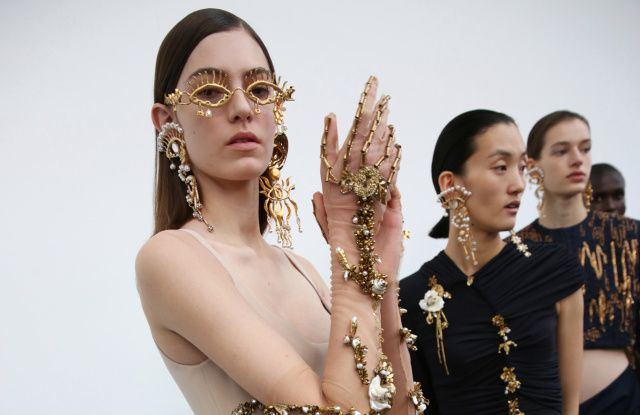 American designer Daniel Roseberry has brought a distinctly modern and energetic flair to the legacy of Schiaparelli. Playing with shape, color, and accessories, Roseberry's Spring/Summer 2020 collection was a sight to behold.