As the return of Uggs, flared pants, and baby tees have taught us, fashion is cyclical, and no decade has gotten as much attention in recent years as the 1970s.

As the decade that birthed dozens of youth movements and subcultures, the '70s were an undeniable turning point in history. This is reflected in the fashion of the time, and for Fall/Winter 2021 brands from Chanel to Rick Owens took inspiration from the decade for their own collections.


Hippie style

Hippies first came about during the peace movement of the 1960s, but it was in the '70s that the style's popularity peaked. Designers of the time picked up on the clothing items popular with those in the subculture, like fringe, oversized silhouettes, and folky details, and created something completely new. The resulting styles were worn by everyone across age and gender-they became a symbol of idealism.

For Fall/Winter 2021, Etro and Chloé sent cozy striped ponchos down the runway, while French label Patou added crochet details to otherwise sleek looks.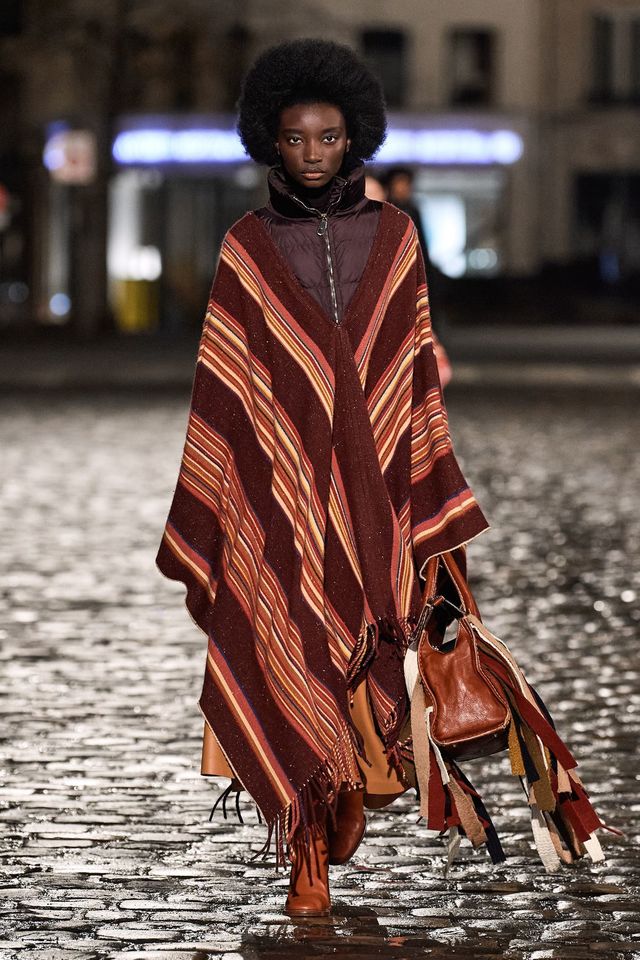 Chloé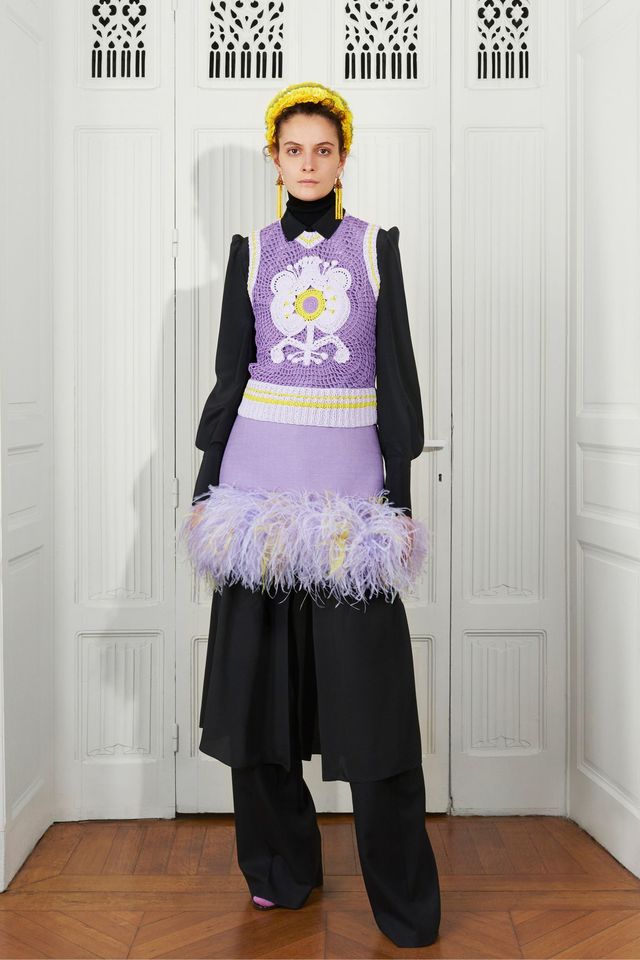 Patou


Eclectic

While the youth of every era have their own form of rebellion, those that came of age during the '70s made it a mission to upend the strict rules of decorum their parents grew up with. Young people of the time mixed clothing of all different styles, from army surplus store finds to precious handmade knitwear.

The decade was a main source of inspiration for Alessandra Rich. In her Fall/Winter 2021 collection, Rich combined bold patterns and textures to channel the eclectic spirit of the '70s.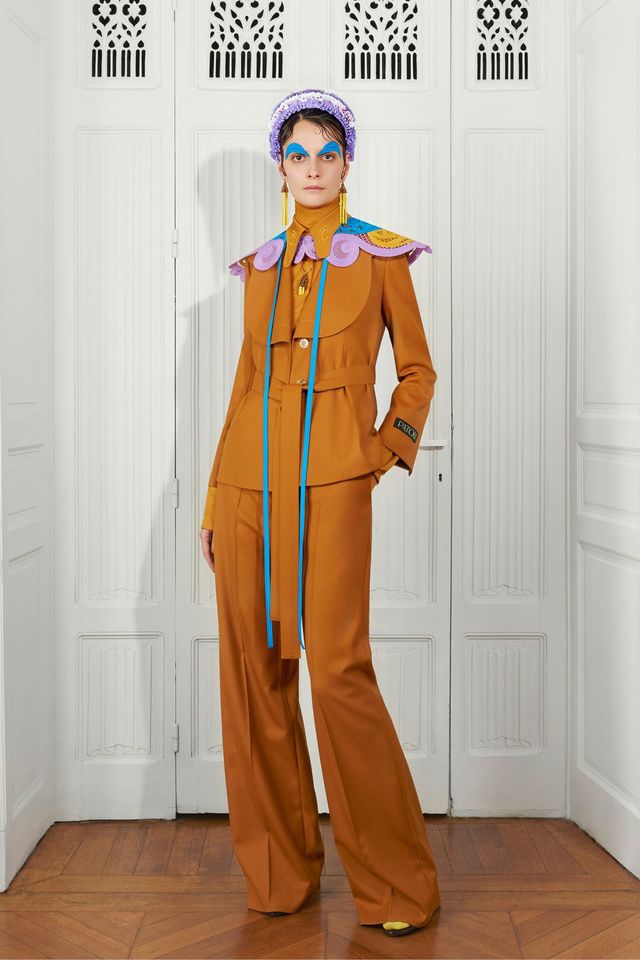 Patou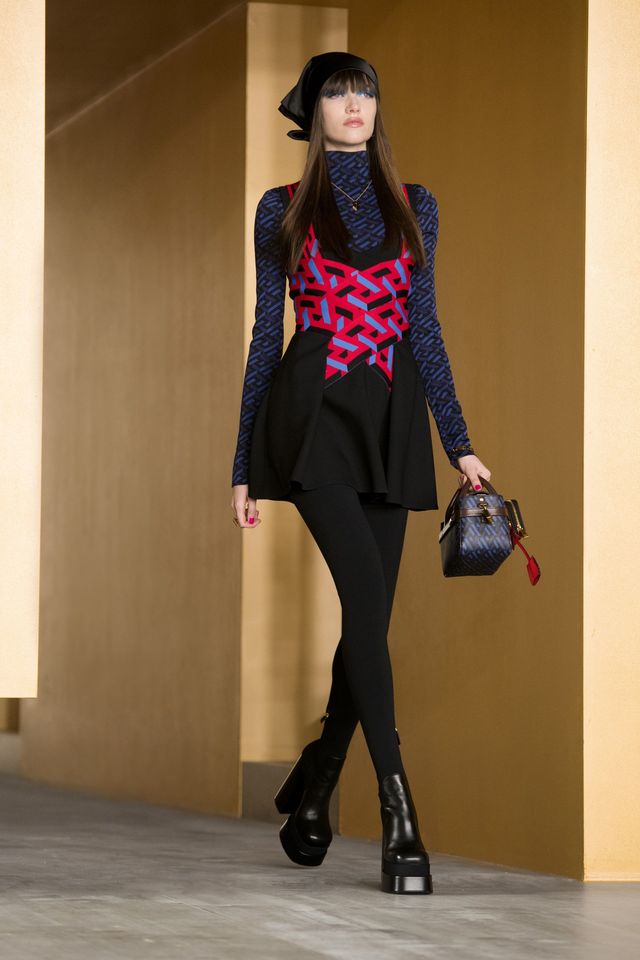 Versace


Gender neutral

Unisex clothing began gaining traction in the 1970s, the most popular items being suits, trousers, jeans, and overalls.

At Hermès, creative director Nadège Vanhee-Cybulski offered something for everyone with plenty of straight leg trousers and perfectly-fitting jackets.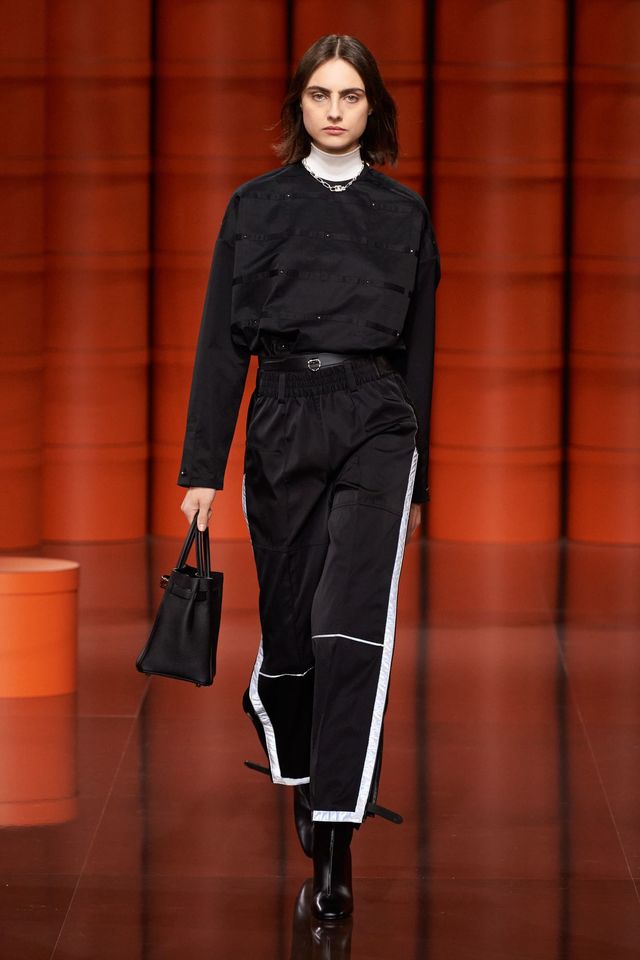 Hermès




Missoni


Denim everything

While denim has existed since the 19th century, it wasn't until the 1970s that the fabric became a daily fashion staple. Once youth subcultures and Hollywood got the trend going, there was no going back, and now denim is ubiquitous worldwide from the runways to the streets.

The Fall/Winter 2021 collections were no exception, with brands from Rokh to Chanel including some form of denim in their looks.




Rokh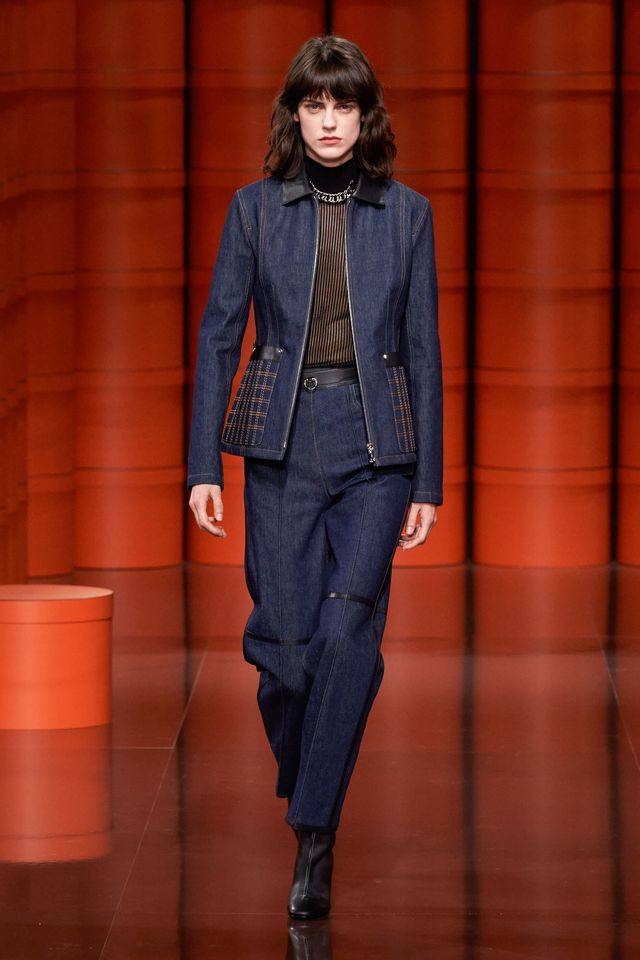 Hermès


Glam rock

Glam rock was birthed from a combination of the rise in adrogyny and desire by musicians to make the genre fun again. Glam rockers took their stage presence seriously, delivering catchy, stomping ballads all in a campy package. Perhaps the most famous example of glam rock is David Bowie's Ziggy Stardust era, but bands like the New York Dolls, T. Rex, and Alice Cooper were also major influences of the time.

At Givenchy, looks seemed to be made for the stage, while Rick Owens presented his signature mix of glamour and goth.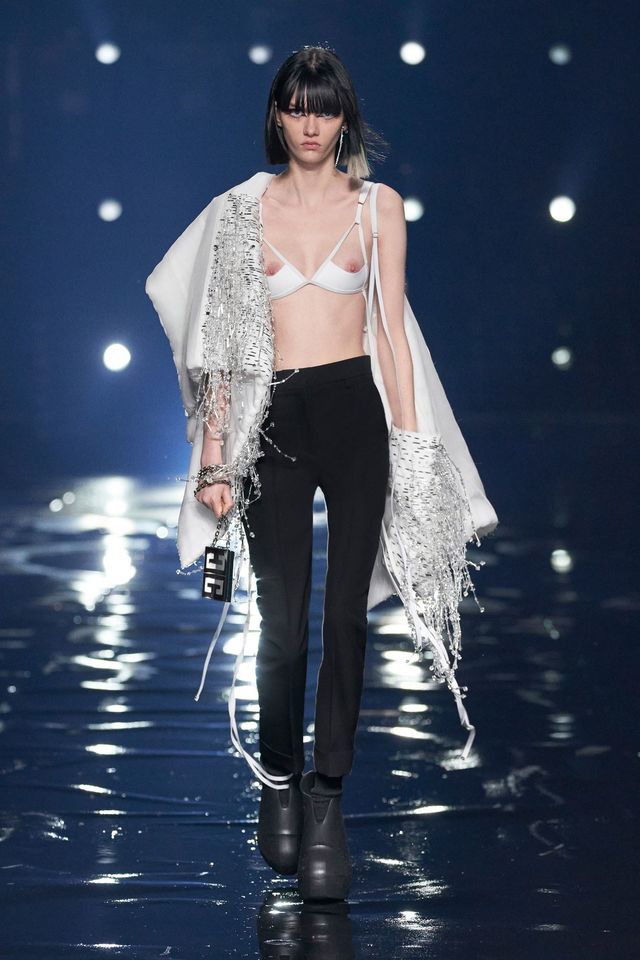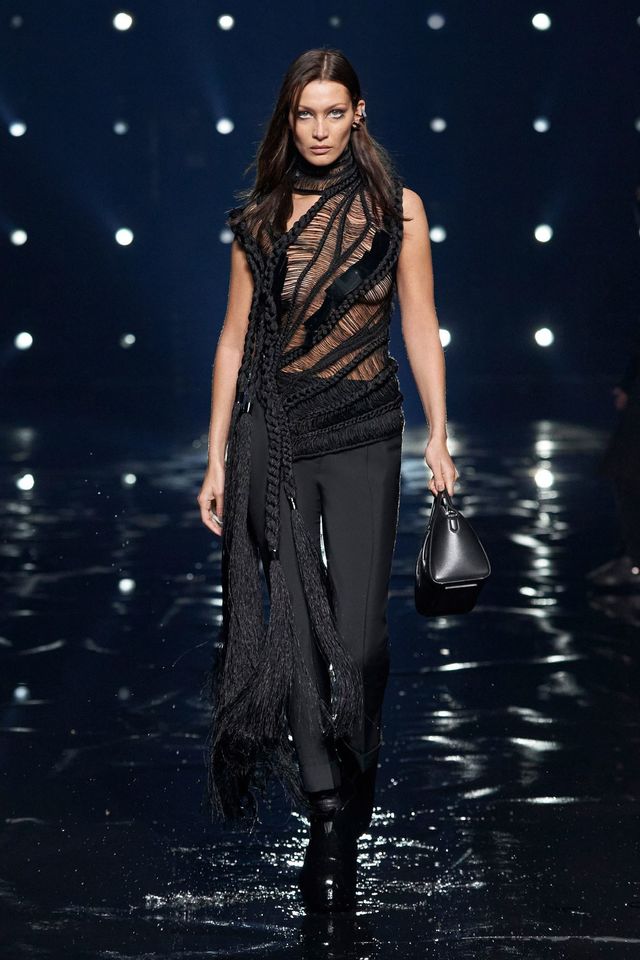 Givenchy


Disco

You can't speak about the 1970s without mentioning disco. Leather, lurex, metallics, and glitter were en vogue, and this season designers took note, channeling the decade's carefree spirit into collections with a similar mentality. After a year in lockdown, imagining a wardrobe for freer times is just the dose of optimism we need.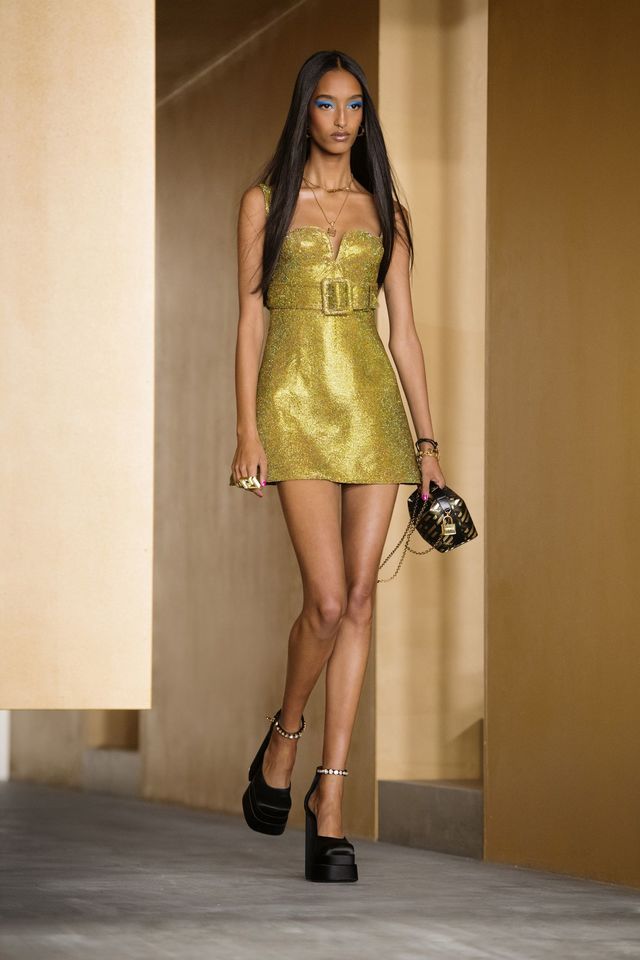 Versace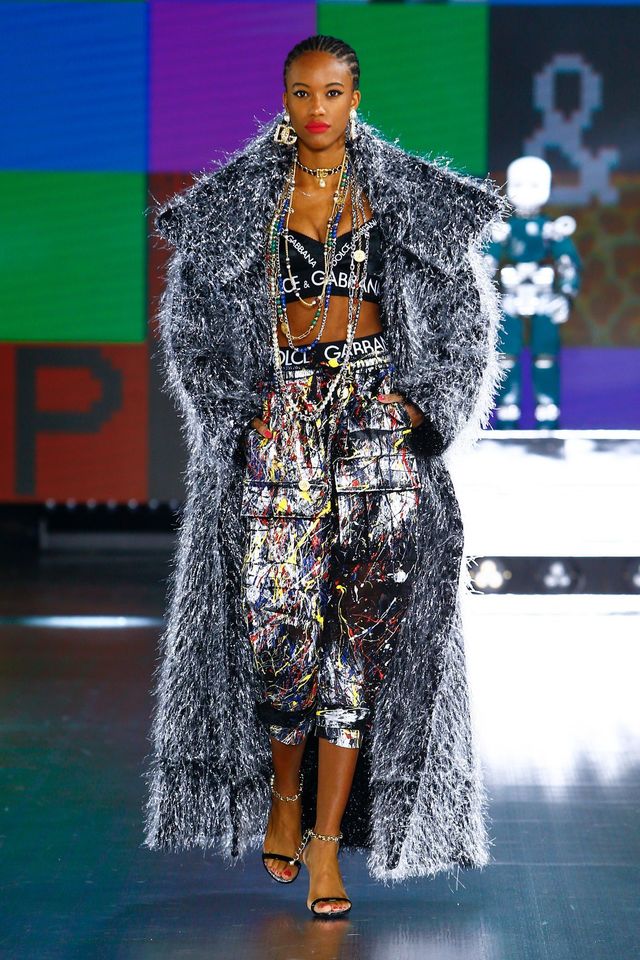 Dolce & Gabbana


Loud accessories

In the '70s, more was more. Large plastic earrings, oversized bangles, and colorful beaded jewelry were a staple in jewelry boxes, and eyewear was similarly bold. As for footwear, men and women alike opted for platforms and chunkier styles.

Many of these accessories trends are back for Fall/Winter 2021, with Versace sending a parade of chunky square-toed heels down the runway and Schiaparelli finishing off looks with eccentric gilded jewelry.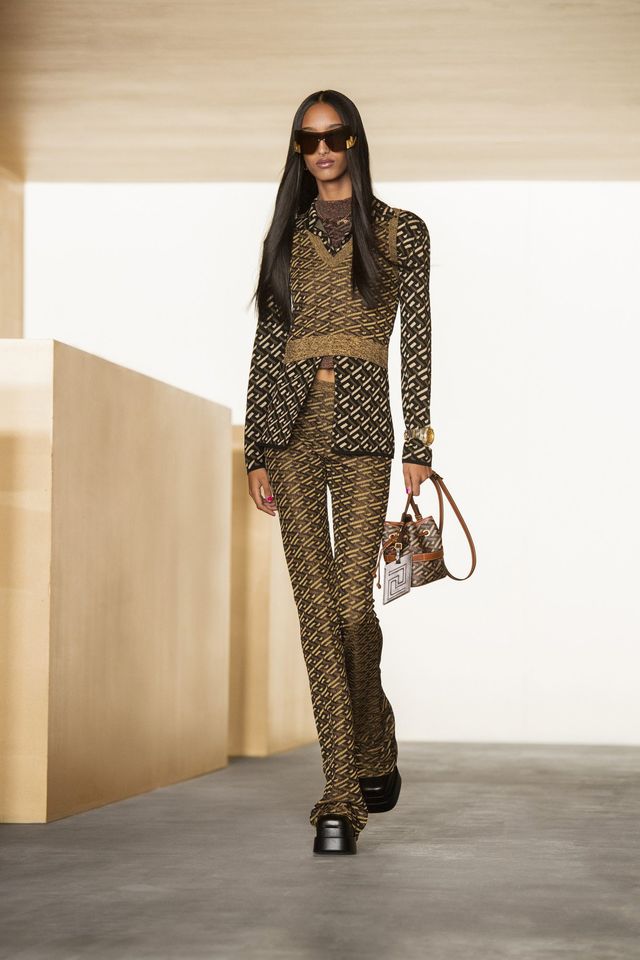 Versace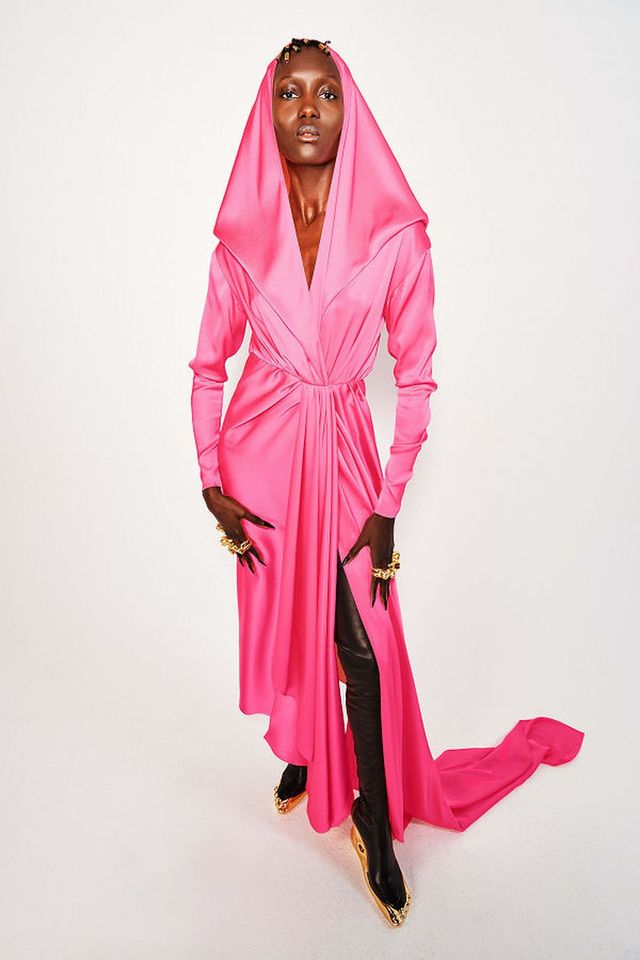 Schiaparelli