Whether it's shocking grunge collections or backstage brawls, 1990s runway drama was unmatched. Beginning in the '80s, the rise of supermodels like Naomi Campbell, Linda Evangelista, Stephanie Seymour, and Helena Christensen paved the way for a fashion match made in heaven: unchecked egos, high drama, and great clothes. Here, L'OFFICIEL rounds up the most iconic drama from the '90s runways.


Versace Spring/Summer 1996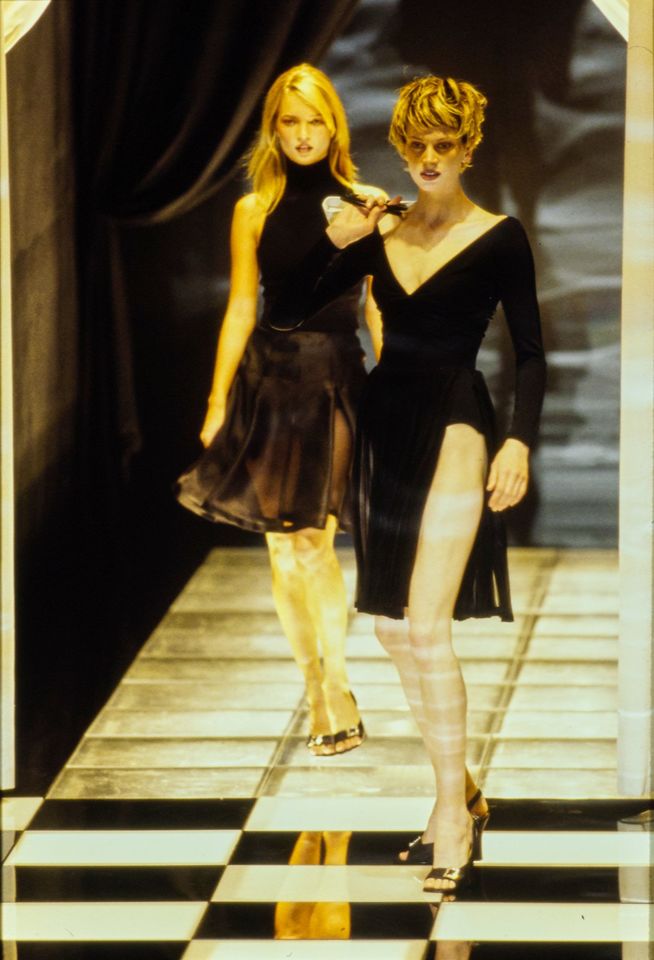 Kate Moss and Kristen McMenamy at Versace Spring/Summer 1996.

Who would have thought that hair would be a major topic of discussion at Versace Spring/Summer 1996? For supermodels Kristen McMenamy and Linda Evangelista, it was a fraught point of contention backstage. The major questions at play? Who did it first and who looks better.

Donatella Versace recounted, "One day they had a fight about roots. Kristen had arrived with black roots in blonde hair, and Linda arrived with black roots in blonde hair; and both of them went mad, both saying they were first. They were calling the hairdresser in New York, the colorist in New York, and I was called on as a witness to say who was the first to do black roots in blonde hair." Versace continues,"When a new girl came along, oh my God, it was like a war."


Karl Lagerfeld and Ines de la Fressange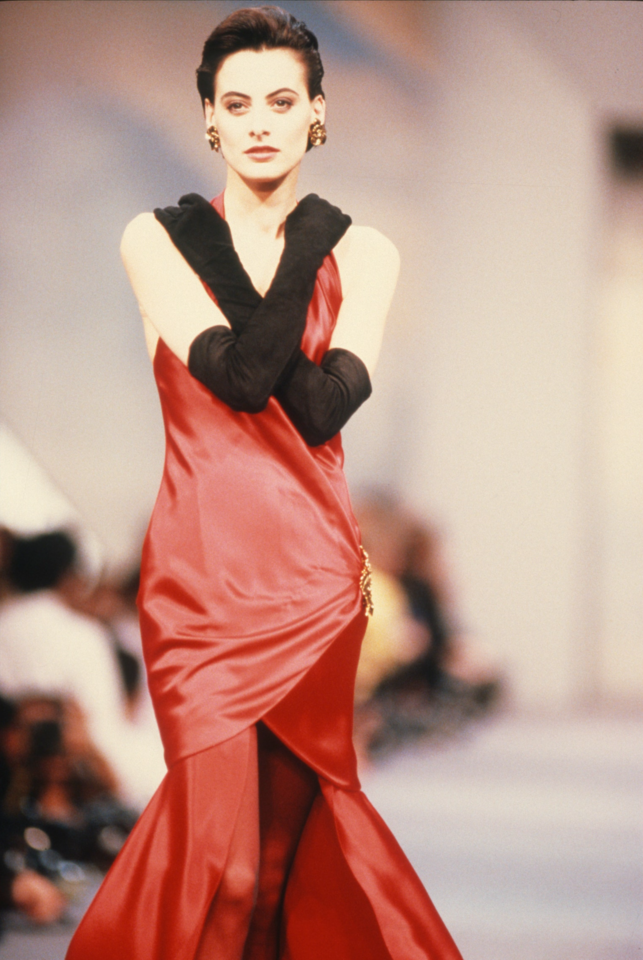 Ines de la Fressange at Chanel Fall/Winter 1990.

Though the enigmatic designer and longtime Chanel muse eventually made up, the early '90s was a period of turmoil for the pair. Ines de la Fressange was asked to pose as Marianne-the symbol of the French Republic-for a fashion editorial. Lagerfeld detested the decision, viewing Marianne as a symbol of the bourgeois and something against the DNA of Chanel.

The designer stated, "I wish her all the luck in the world, just as long as I don't have to hear any more or hear her spoken about." About 20 years later, the pair became amiable again when the model walked for Chanel's Spring/Summer 2011 show.


Kate Moss and Mark Wahlberg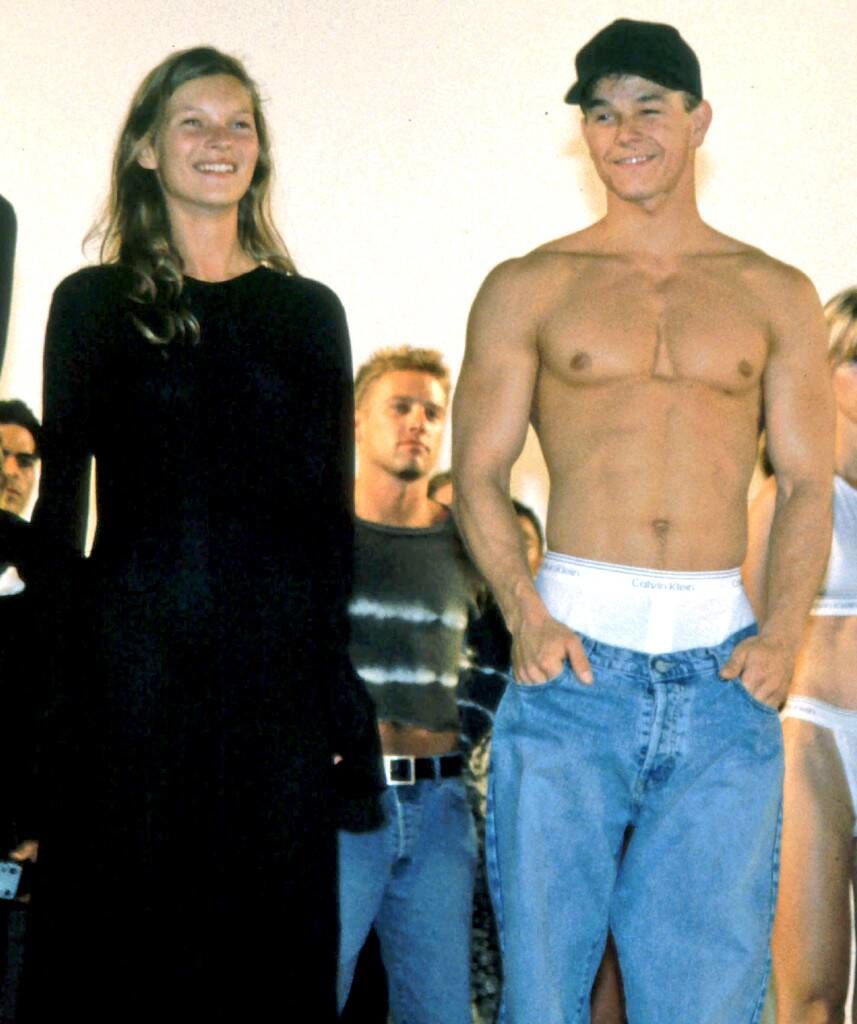 Kate Moss and Mark Wahlberg at Calvin Klein Fall/Winter 1992.

A stark departure from the bombshells of the era, Kate Moss redefined fashion in the early '90s, ushering in the era of waif-esque beauty and grunge. In 1992, the then 17-year-old posed with rapper Mark Wahlberg in a provocative and now notorious advertisement. Though the two were undoubtedly the face of the American brand, they famously did not get along both on and off the runway.

Wahlberg insulted Moss' slender figure and Moss admitted she felt extremely uncomfortable working with the model and rapper. In 2013 Calvin Klein stated, "Oh, my god. Mark and Kate couldn't stand each other."


Alexander McQueen Fall/Winter 1996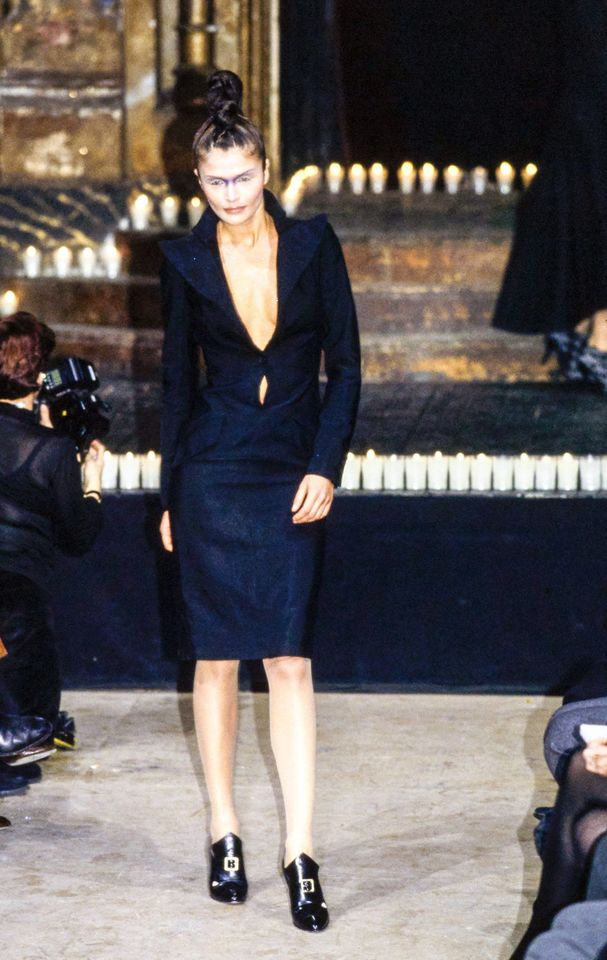 Helena Christensen at Alexander McQueen Fall/Winter 1996.

Titled "Dante," Alexander McQueen set out to shock for his Fall/Winter '96 show. In true McQueen form, the designer incorporated elements of grunge, harshness, and disgust in both the show space and the garments. Set in a towering church, the crucifix-shaped runway was embedded in layers of candles and decorations.

Creating a bit of drama as McQueen always does, the designer placed a skeleton in the seat next to famed fashion critic Suzy Menkes. Post-show, McQueen told reporters, "If I get someone like Suzy Menkes in the front row, wearing her fucking Christian Lacroix, I make sure that lady gets pissed on by one of the girls." Let's just say Menkes wasn't too pleased.


Giorgio Armani and Gianni Versace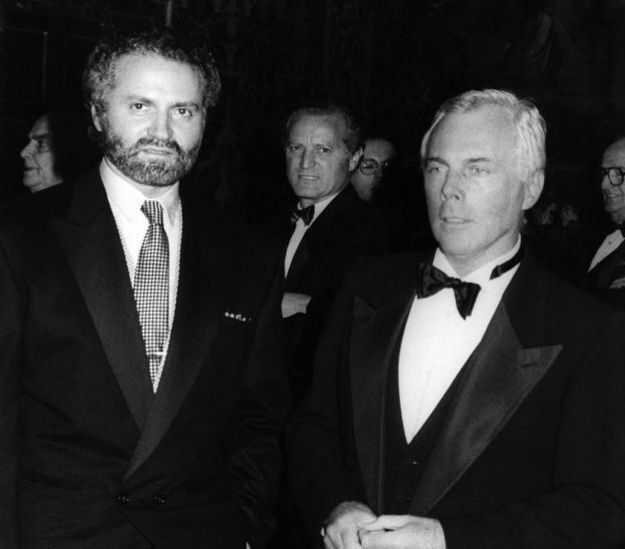 Gianni Versace and Giorgio Armani

Two of the '90s biggest names, Giorgio Armani and Gianni Versace, occupied two different spectrums of the fashion industry: minimalism and maximalism. The Italian designers famously never saw eye to eye, with each slinging subtle jabs back and forth-like when Gianni famously said to Armani, "I design for sluts. You dress church ladies." Yikes.

Despite their feud, Armani wrote of Versace, "Fifteen years after his death, what [do] I remember of Gianni Versace? His incredible exuberance, a sense of happiness that mixes everything-ideas, trends, memories, art-with a sort of nonchalant vitality. He was a great creator."


Naomi Campbell and Tyra Banks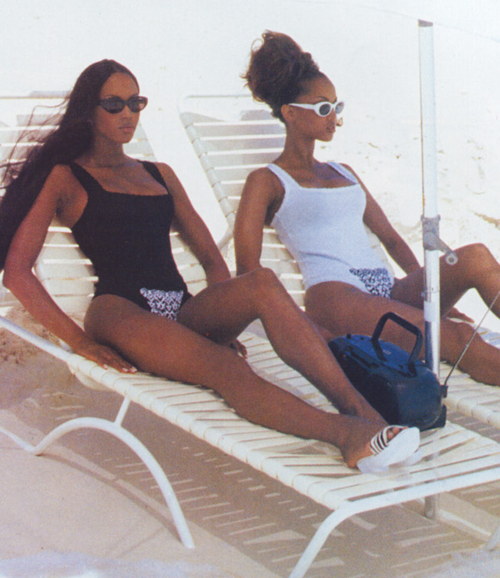 Naomi Campbell and Tyra Banks.

When Tyra Banks came onto the fashion scene in the early '90s, Naomi Campbell had already established herself as a force to be reckoned with. The two famously never got along, accusing each other of blacklisting the other from shows and spreading rumours-of course, they both deny what the other says.

Banks feels that the tiff between the two was not a rivalry because "a rivalry is between two equals. In this situation one was very dominant, she was a supermodel, and I was just this new girl that had got on a plane from Paris and was studying fashion and magazines." Though the two have attempted to make up several times, we are not holding our breath for a sudden friendship breakthrough.


Tom Ford and Yves Saint Laurent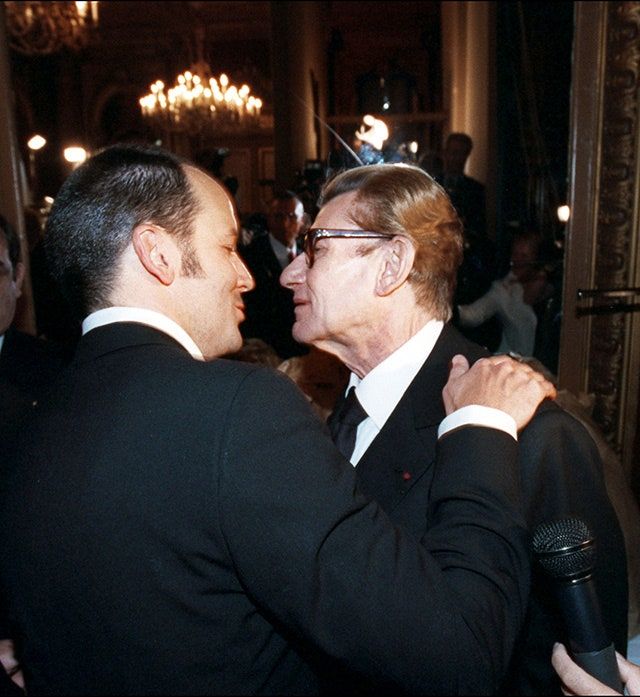 Tom Ford and Yves Saint Laurent.

Tom Ford was a fashion juggernaut throughout the 1990s. The American designer took the reins at both Gucci and Yves Saint Laurent, the latter at which he was creative director from 1999-2004. Ford's sexed-up and pared-down approach was a stark departure from the original vision of Saint Laurent. YSL was quoted in a letter to Ford saying, "In 13 minutes you destroyed 40 years of my work."


Perry Ellis Spring/Summer 1993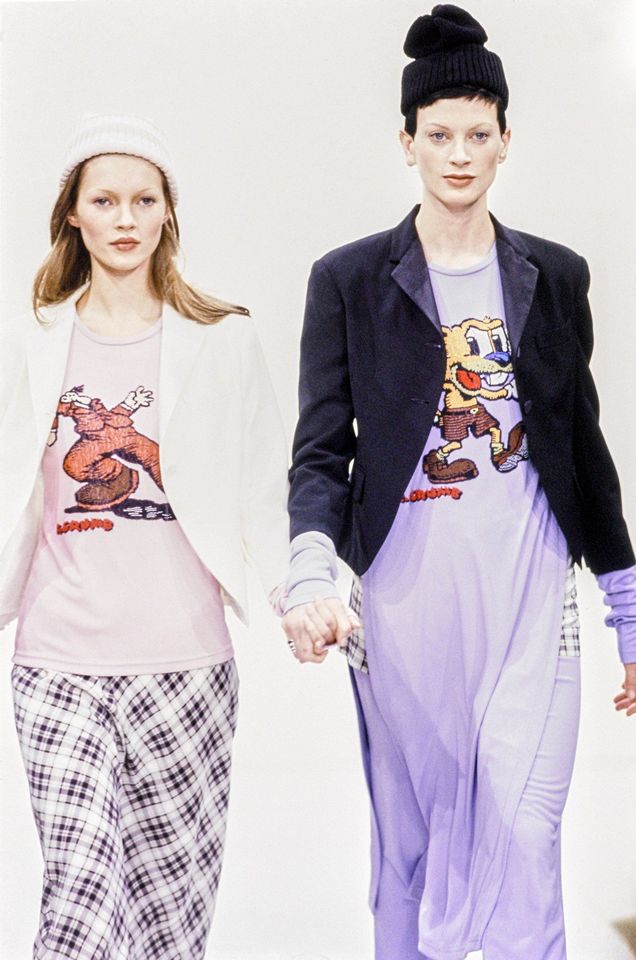 Perry Ellis Spring/Summer 1993.

Dubbed the "Grunge Collection," Perry Ellis Spring/Summer 1993 caused quite the buzz within the fashion industry. Then-Creative Director Marc Jacobs sent beanies, plaids, and oversized silhouettes down the usually pared-back Perry Ellis runway.

Though the collection may seem tame to a modern eye, it certainly shocked industry insiders who were accustomed to a certain level of glamour from fashion week mainstays. Just a few weeks after, during Milan Fashion Week, critic Suzy Menkes handed out "Grunge is Ghastly" pins to fellow editors, showing the level of shock and mania the collection created.