Who said maternity clothes couldn't be chic? Over the past year, numerous celebrities announced their pregnancies . From glimpses of Gigi Hadid's private pregnancy to Emily Ratajkowski's stripped-down pregnancy announcement, there's a consensus that maternity style is reaching its most fashionable potential. We've seen some of the best casual outfits from these new moms and moms-to-be, and here, L'OFFICIEL rounds up some of the best maternity style from celebrities who are lovingly showing off their baby bumps.


Sophie Turner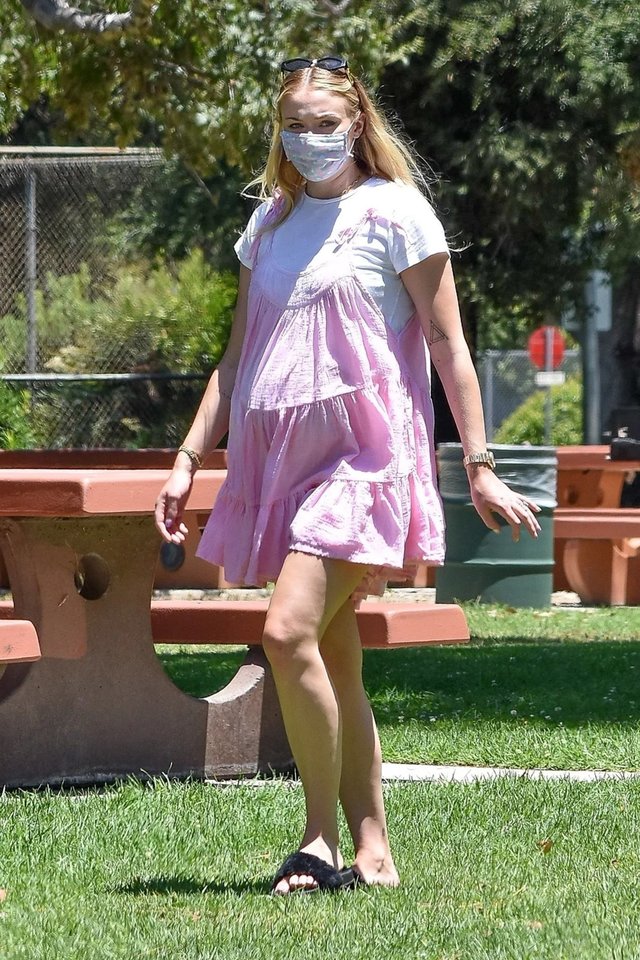 Sophie Turner wears a pink babydoll dress, white shirt T-shirt, and black faux fur slippers.

Game of Thrones star Sophie Turner flaunted some of the best maternity outfits we've seen this year. After confirming her pregnancy in the spring, the actress was spotted looking comfortably chic alongside husband Joe Jonas, wearing lots of babydoll dresses, leggings, sweatshirts, and, of course, face masks. Rounding out the new mom's maternity style, faux fur slippers were a staple in most of her daily looks.


Elsa Hosk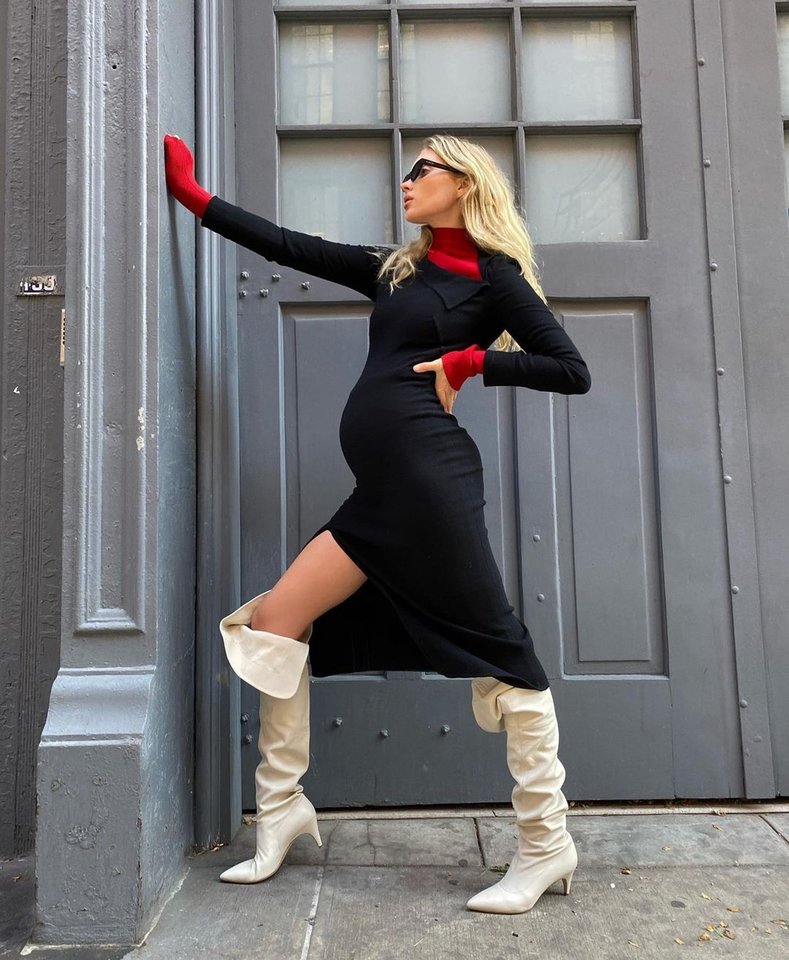 Elsa Hosk wears a layered red and black body-con dress with knee-high boots.

Her baby bump hasn't stopped supermodel Elsa Hosk from serving trendy street style looks. Lately, the former Victoria's Secret Angel has been favoring cozy knit sweaters and clingy dresses with knee-high boots as it gets more chilly in NYC. Always accessorized to a T, Hosk often completes her casual sweater weather fashion with a classic handbag or sunnies.


Jodie Turner-Smith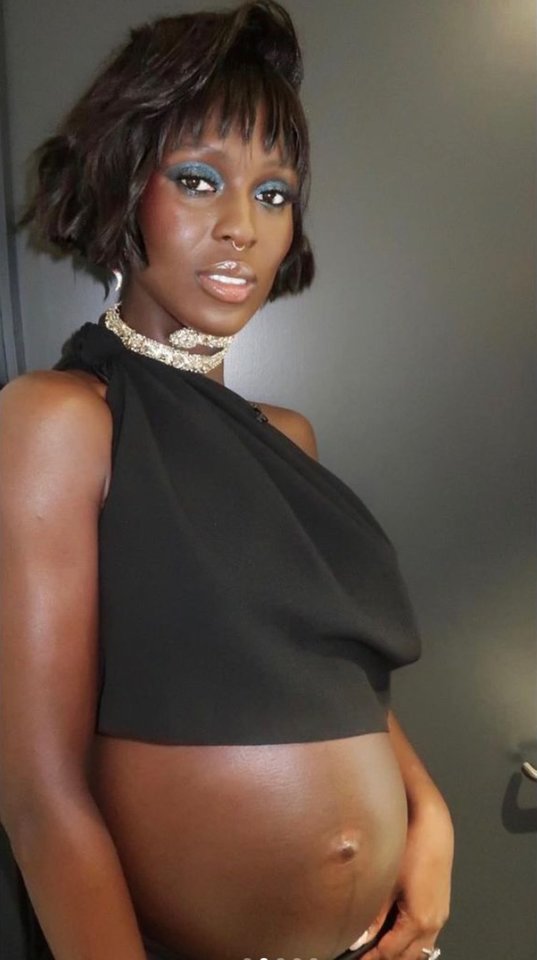 @jodiesmith wears a shouldered black satin top and matching palazzo trousers.

British actress Jodie Turner-Smith gives some serious lessons on maternity style. The star doesn't shy away from bright colors or skin-tight garments, especially on a night out. For a casual day, she wears maxi dresses or denim overalls. Most notably, Turner-Smith never forgets to add some shades or a pair of heels to complete her entire ensemble.


Gigi Hadid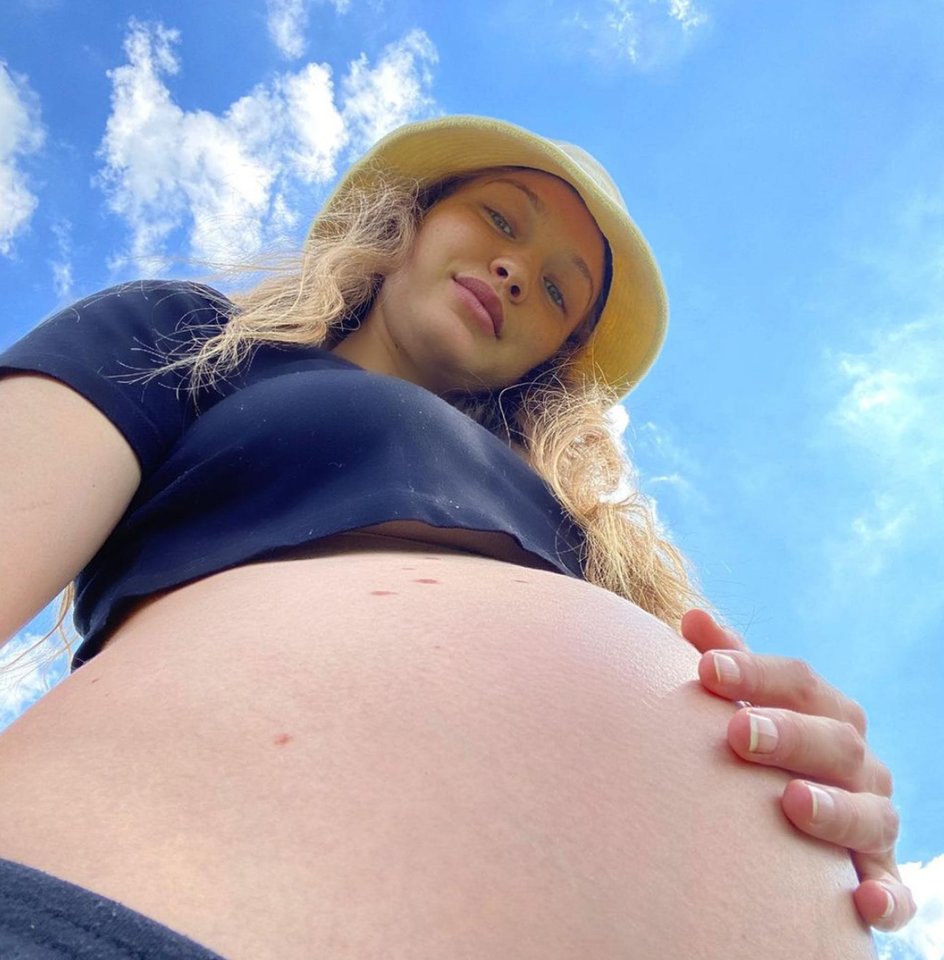 @gigihadid wears a loose navy crop top, low-rise sweatpants, and an ivory bucket hat.

For supermodel Gigi Hadid and beau Zayn Malik, everything about their baby girl is hush-hush. While occasionally posting on Instagram during her pregnancy, Hadid wore lots of casual and loose clothing, including crop tops-because maximizing comfort is essential for any parent.


Emma Roberts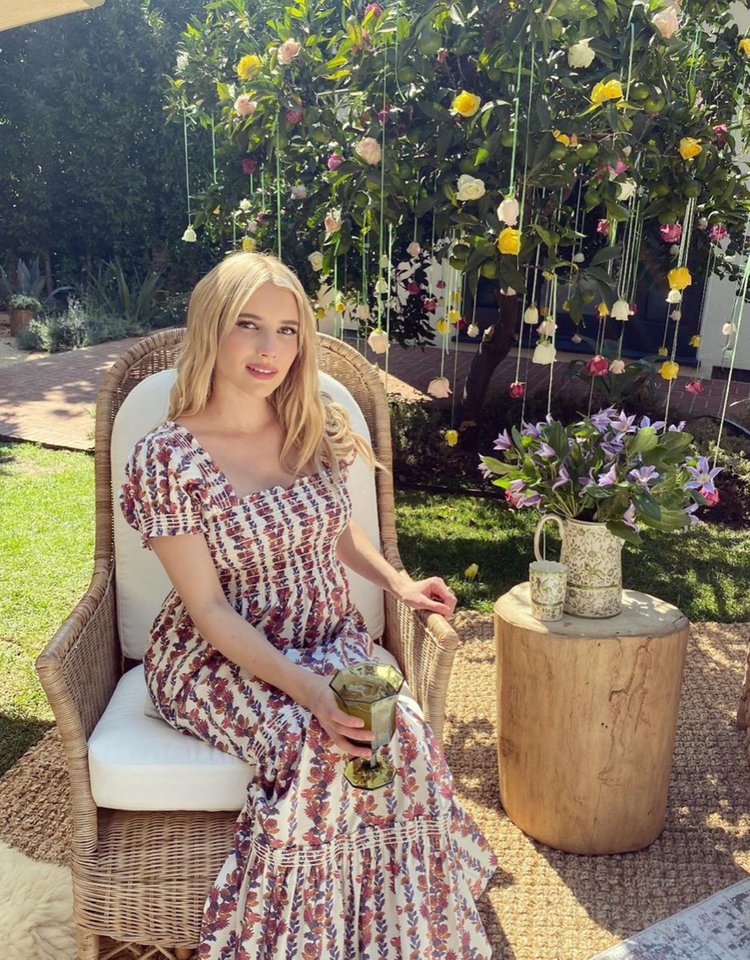 @emmaroberts wears a floral maxi dress.

Actress Emma Roberts isn't shy about posting lots of selfies during her pregnancy. Without a doubt, she loves her flowing maxi dresses and delicate prints. From florals to polka dots, Roberts is bringing back the '50s retro-chic look with a modern twist. With the rise of the cottagecore aesthetic, this mom-to-be opts for romantic yet comfortable dresses with either a pair of ballet flats or slippers.


Emily Ratajkowski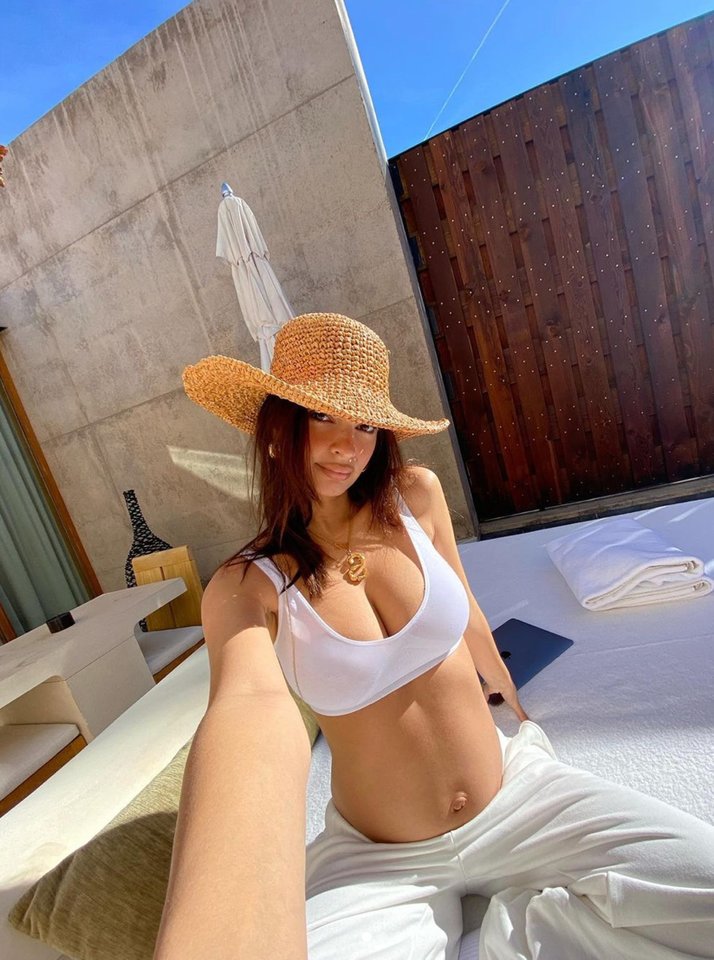 @emrata wears a white sports bra, white wide-leg pants, and a straw hat.

For actress and model Emily Ratajkowski, having a baby bump doesn't mean you can't show some skin. She's still wearing her bodycon dresses, low-rise jeans, and Inamorata new drops effortlessly. The model's style has always been about form-flattering pieces and that hasn't stopped with her maternity style.