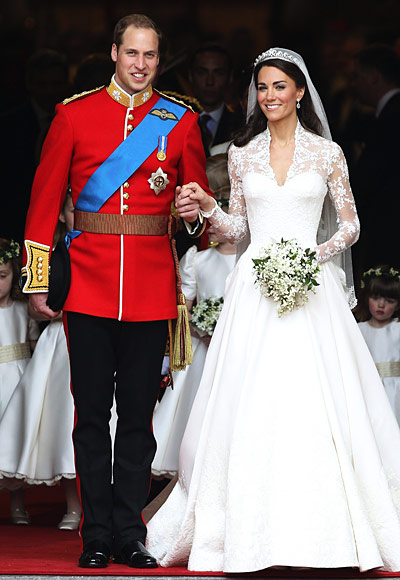 Kate Middleton in a gown designed by Sarah Burton of
Alexander McQueen on April 29, 2011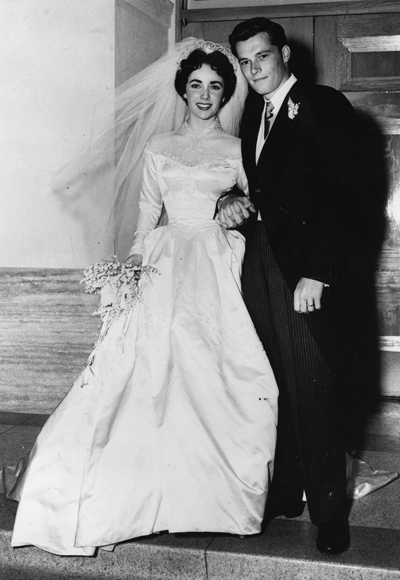 Elizabeth Taylor in a silk, basque-waisted gown in 1950,
which cost almost $14,000 in today's dollars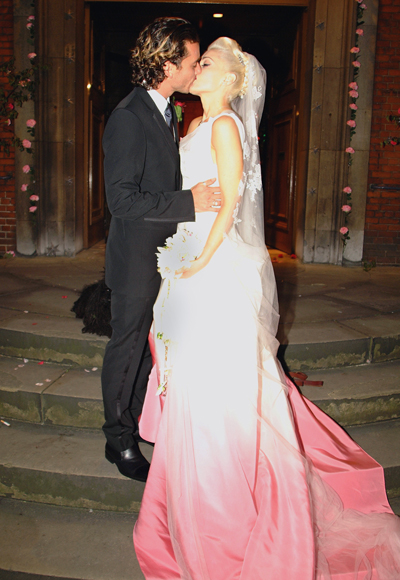 Gwen Stefani in a Dior dip-dyed silk faille gown in 2002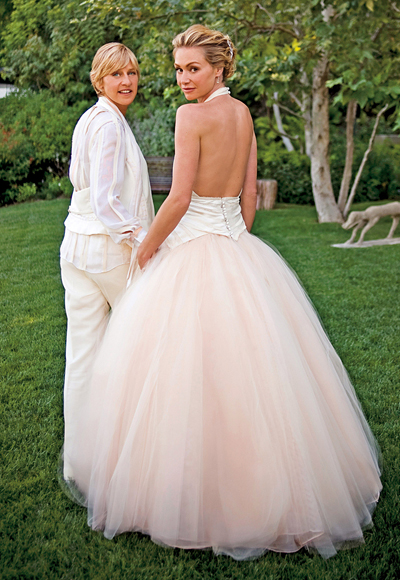 Portia De Rossi and Ellen DeGeneres both wore Zac Posen
to their 2008 ceremony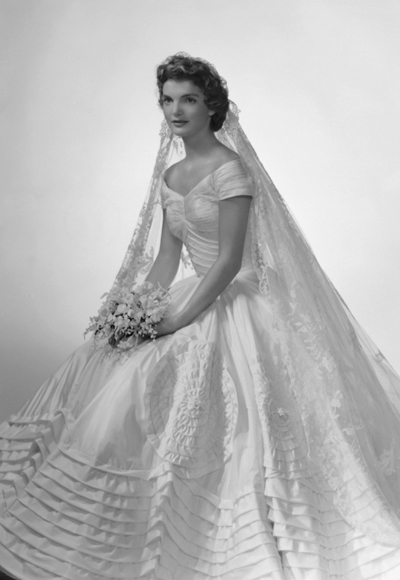 Jacqueline Bouvier wore a voluminous ivory silk taffeta gown
by the designer Ann Lowe when she married John F. Kennedy in 1953.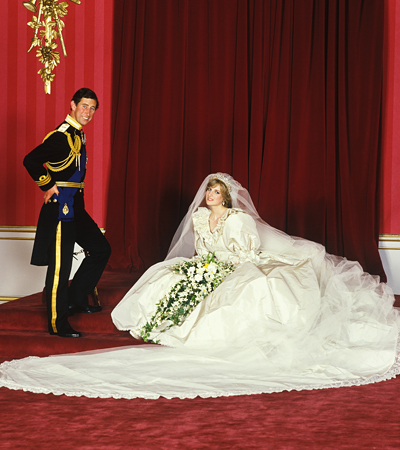 Lady Diana Spencer in a puff-sleeved, ruffled, silk taffeta gown —
decorated with lace, embroidery, sequins, and
around 10,000 tiny pearls in 1981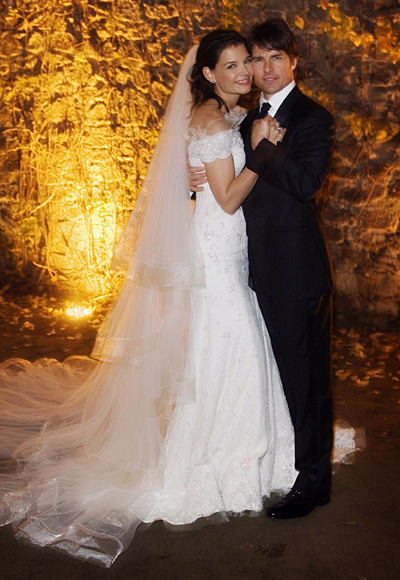 Katie Holmes in an ornate, off-the-shoulder Armani at their 2006 Italian wedding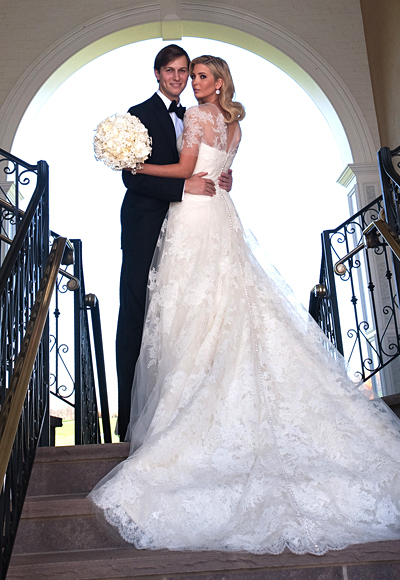 Ivanka Trump in a Vera Wang gown in 2009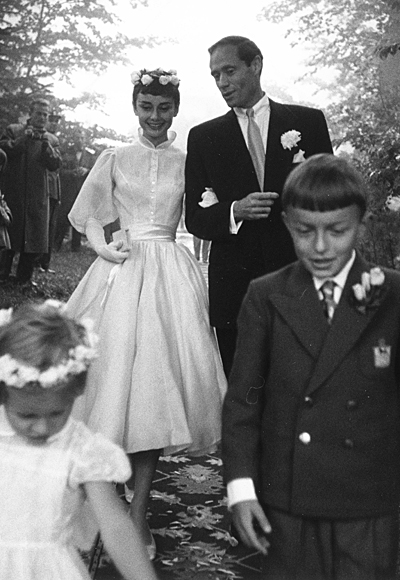 Audrey Hepburn in an elfin tea-length,
chiffon-sleeved Balmain in 1954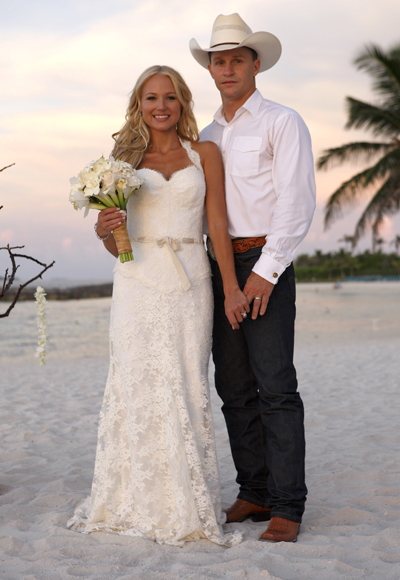 Jewel in a form-fitting lace Monique Lhullier gown in 2008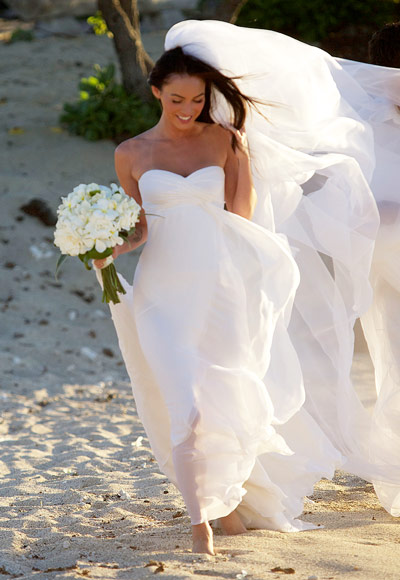 Megan Fox wore a flowing silk chiffon Armani Prive gown
to her 2010 wedding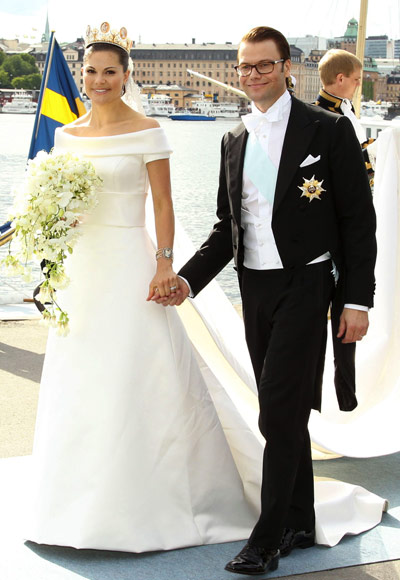 Crown Princess Victoria of Sweden in a classic off-the-shoulder
satin gown by Pär Engsheden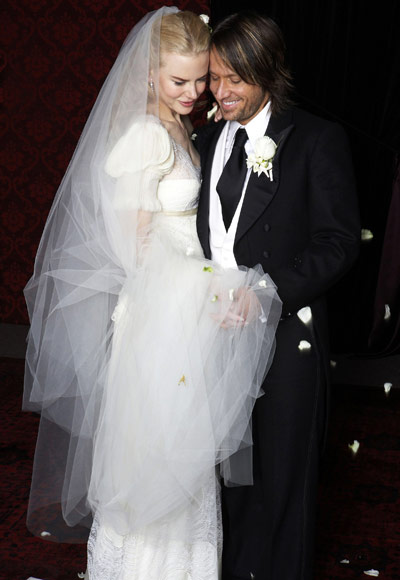 Nicole Kidman in an ivory silk chiffon gown by
Nicolas Ghesquiere for Balenciaga in 2006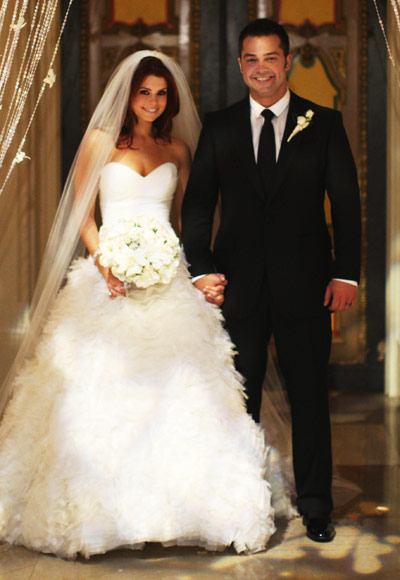 Joanna Garcia chose a strapless ivory drop-waist gown and tulle veil by
designer Monique Lhuillier for her wedding in 2010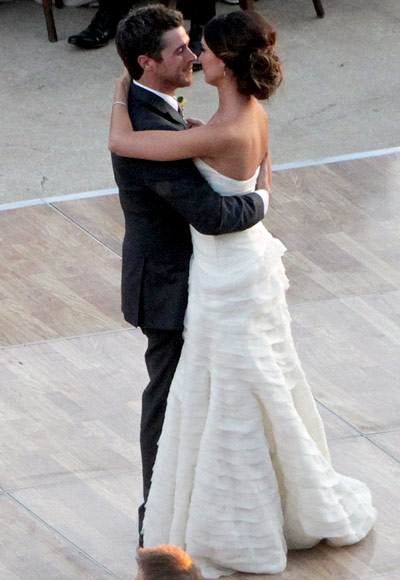 Odette Yustman in a strapless Monique Lhuillier gown.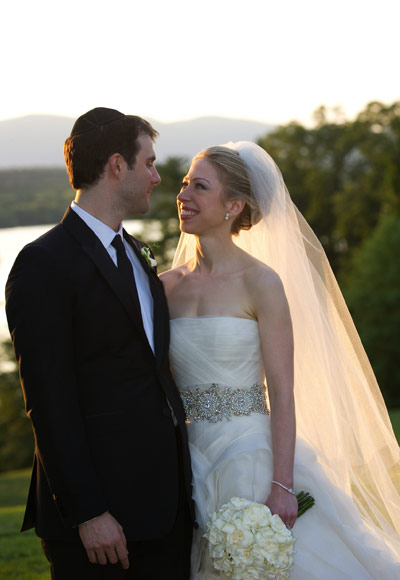 Chelsea Clinton wore a dress custom-made by Clinton family friend
Vera Wang – a strapless silk organza gown with a diagonally draped silk tulle bodice
and a crystal-embellished belt in 2010.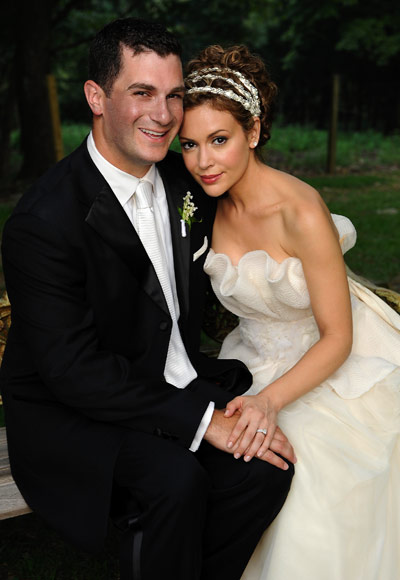 Alyssa Milano wore a custom Vera Wang crumb-catcher gown in 2009






Christina Hendricks in a strapless Carolina Herrera gown