In the quest for excellent skin, one can easily go down the rabbit hole with elaborate technology, like LED light therapy masks or moon-powered rose quartz facial massage wands that look très provocant. But the truth is that one of the core biodynamic processes in the universe-that is, the one by which water transmutes into its gaseous state, otherwise known as steam-is one of the most effective ways to take care of your skin. It's just a fact: Treating your complexion with steam can have a myriad of very real benefits, and these days, you don't need to take your good self to a dermatologist's office to experience the hype.

At-home steaming devices are simple: Fill the water tank with distilled water, wait for the water to heat, then puff it along your complexion to both hydrate and soften the skin. That softening is probably the most important benefit, because while your skin's pores do not actually dilate, or open and close, they do become more pliant with heat and moisture. And once they're pliant, they'll release the dirt, dead skin cells, and grime that's gumming them up and making them appear dark and dusky.

Which is all to say if blackheads are a concern for you, a facial steamer might be just what you need. Complexions that are softened by steamers also absorb active ingredients more readily, which makes it a great option for usage before peels and other treatments-that's why facialists and aestheticians will often deploy them.


Pro Facial Steamer
Dr. Dennis Gross Skincar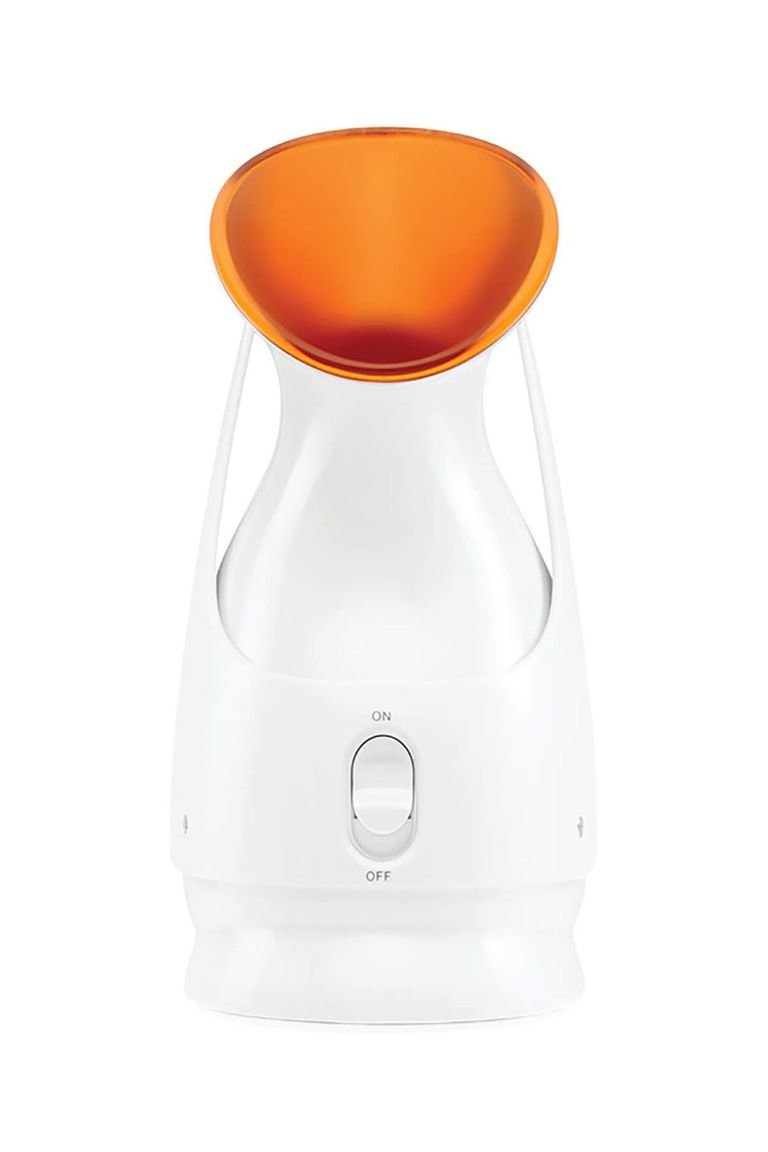 This cute little unit heats up in nine minutes flat and creates a satisfying micro-steam that one can apply easily thanks to a convenient wide nozzle. We're big fans of the simple on/off switch, and highly recommend pairing the H20 with any of the other excellent products in the Dr. Dennis Gross universe, like the masks or exfoliators.


Spa Facial Steamer
Lonove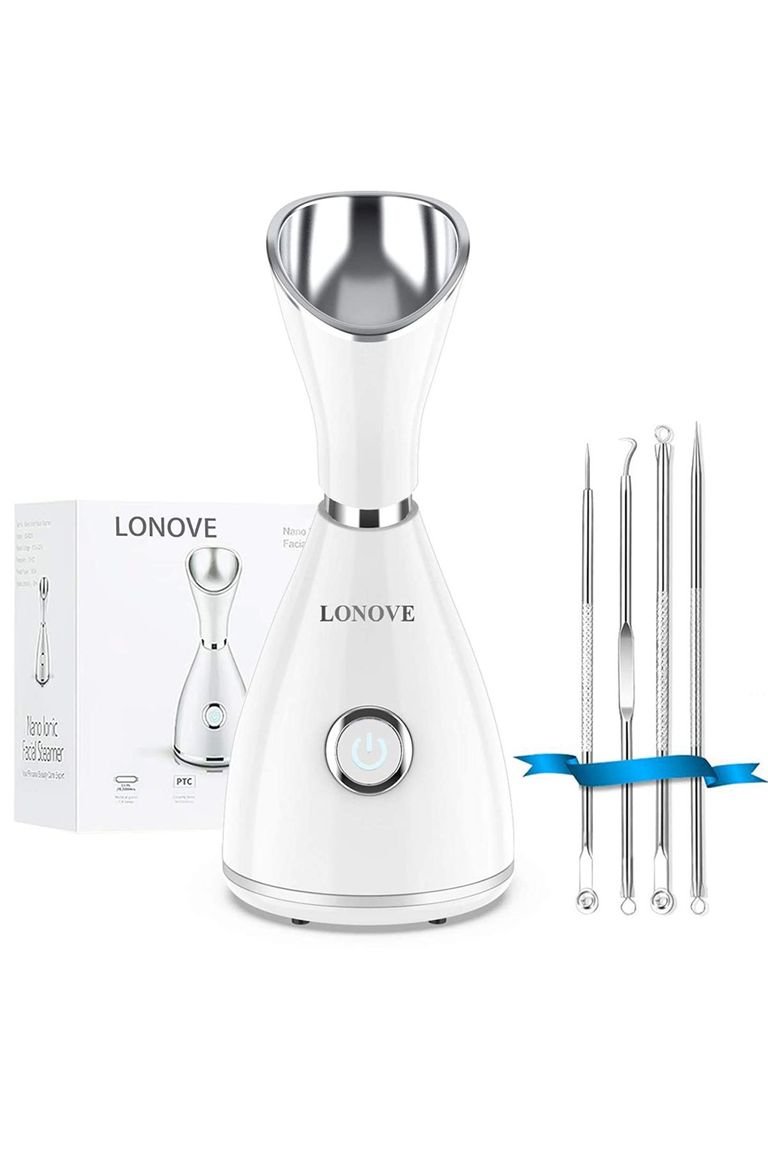 This sleek device claims to create nano steam, or a ultra-fine mist that penetrates more readily than denser apparitions. We cannot attest to the validity of this claim on a molecular level, but we can vouch for the effectiveness of the steam it creates in thirty seconds flat. The kit also comes with facial extraction devices: Use these gently and sparingly to avoid damaging your skin.


Moisturizing Mist Facial Sauna System
Conair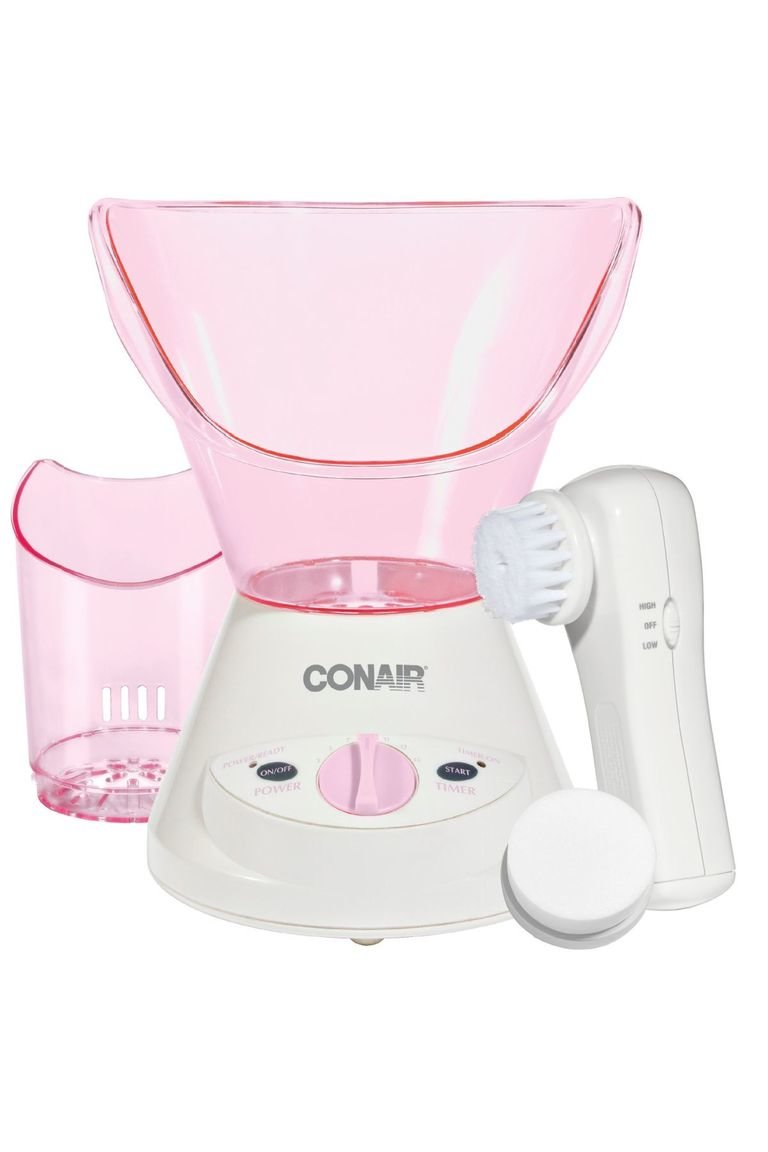 Rather than sweeping a handheld device along the contours of your face, this device makes use of a facial cone, which is meant to hover over your visage for a sauna-like blast. Please note: It's a very nice feeling, not unlike the wash of moisture from straining a pot of pasta. The kit also contains a gentle cleansing brush to help loosen dead skin cells and debris once your skin is softened.


Skin Softening Facial Steamer
Vanity Planet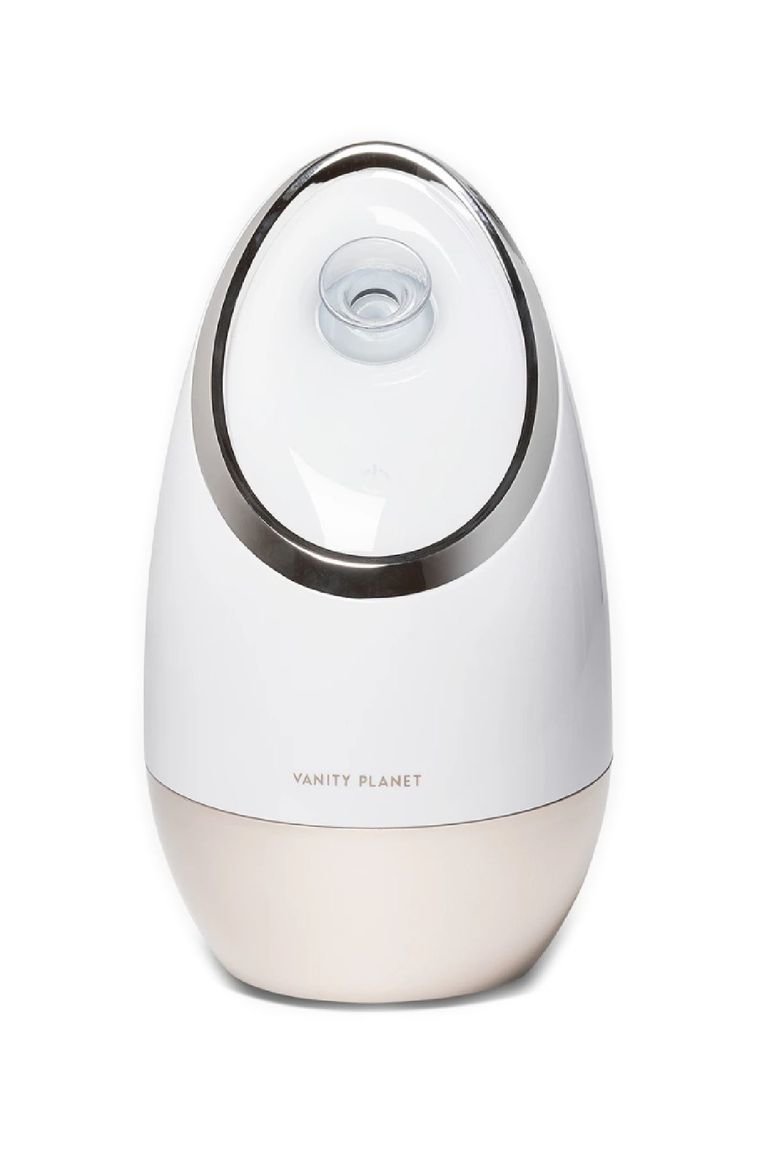 A few of the devices we reviewed discouraged the addition of essential oils, noting that they'd likely clog up the machine. Not so on this unit, which actually encourages it. (Eucalyptus and peppermint would be particularly nice additions.) The leak-free tank holds just under a half cup of water-which seems stingy-but in actuality is just enough steam to leave your skin supple and quenched.


Professional Mini Facial Steamer
Satin Smooth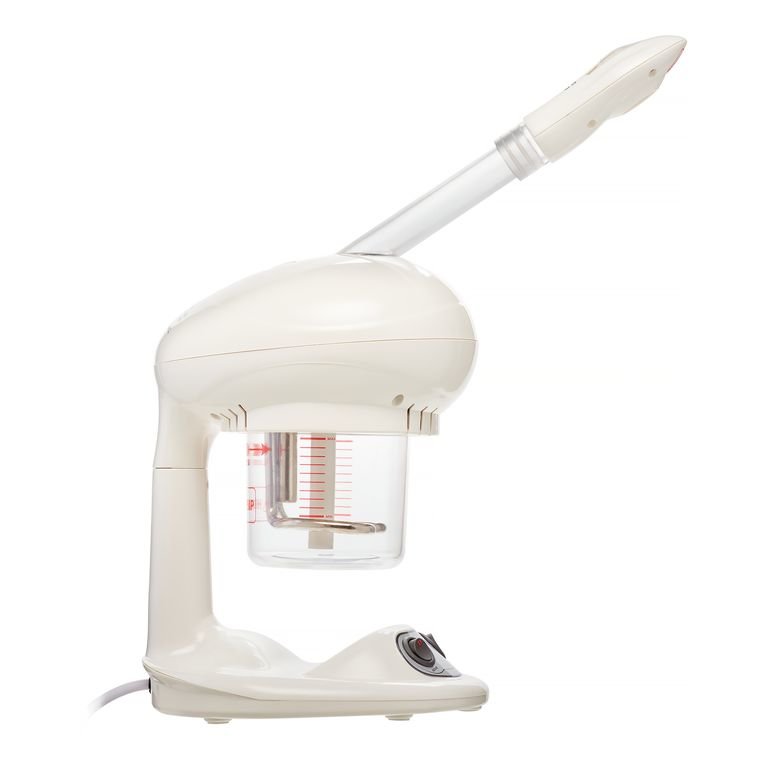 What drew us to this very medical-looking option was the handy wand, which delivers a more targeted stream of steam-allowing you to focus on particular areas of concern, like the crevices beside your nose, or along your jawline. Because one can move the wand so freely, it's also an option for other stretches of skin, like an acne-prone back or prickly décolletage.


Nano Ionic Facial Steamer
Alexa & Katie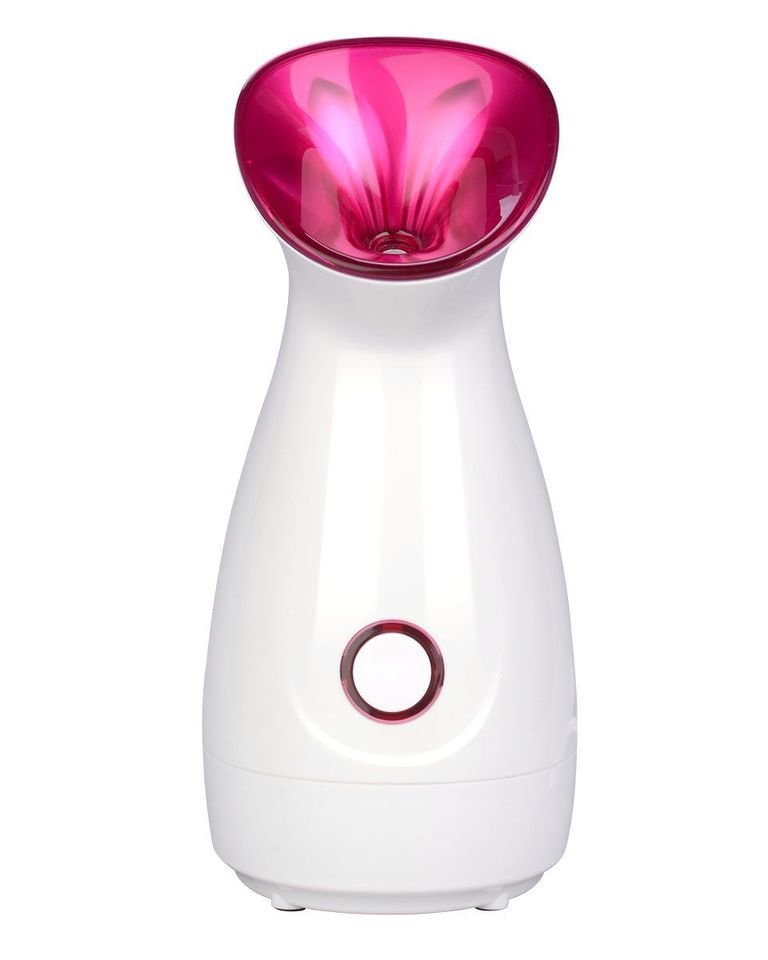 One concern germaphobes may have with facial steamer are questions about the cleanliness and sterility of the water one is applying to their faces. Here, an interior UV light works to kill bacteria, so the steam that touches one's face is pure and clean.


Facial Steamer & Organic Face Mask Maker
Ora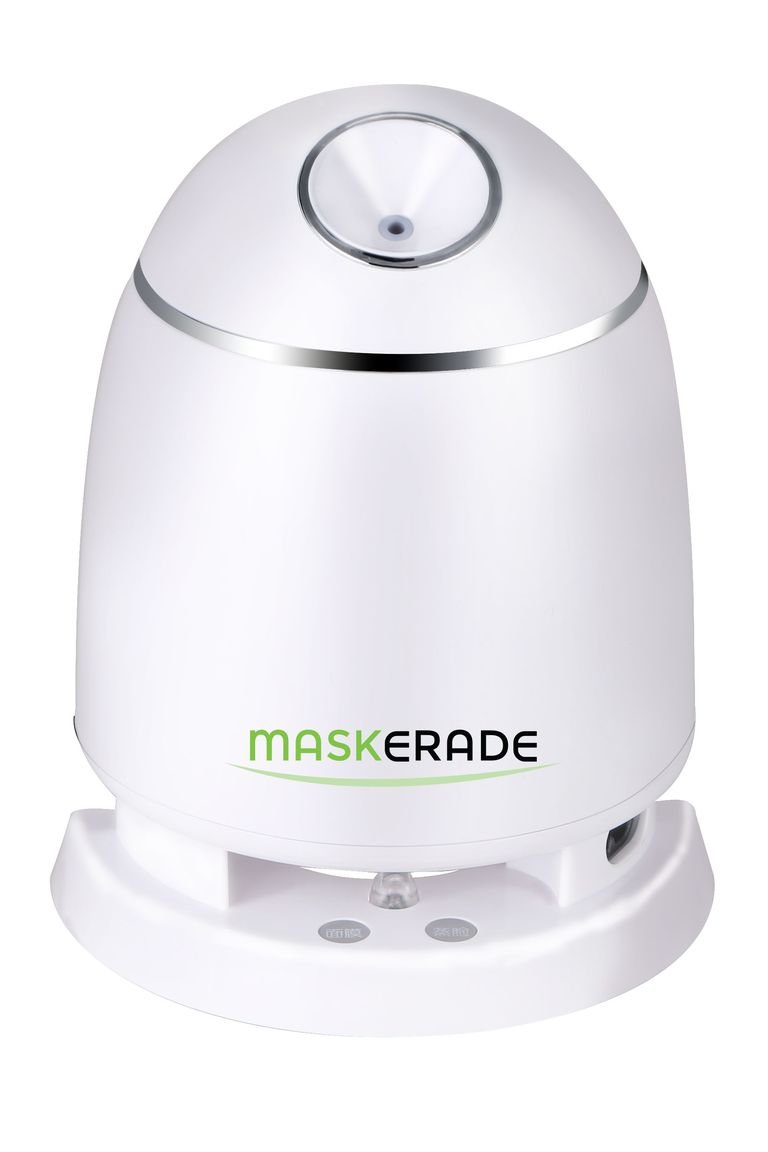 If you're looking for a facial steamer with no bells and whistles, this is not the device for you. This option generates a lush and consistent steam within five minutes, but it also can whip up gel masks from any manner of vegetable or fruit juices and extracts. Simply pour the juice into the carafe, add one of the 24 peptide tabs that comes with, and prepare to feel like a beauty pioneer.