Searching for an alternative pants option to tight jeans that aren't leggings or sweatpants? Loose pants are your answer. Our advice: Look for bottoms either in a culotte silhouette or a pair with wide legs that don't cling to your body. Ideally, these pants should flow as you walk or offer some sort of movement-and while these pants are "loose," that should still fit properly. I've found plenty of relaxed trousers that offer a non-suffocating fit, below, but still maintain that tailored and sophisticated form. Loose pants aren't made exclusively for play and lounging in, either; they can be styled as in-office or working from home ensembles as well. These days, we're all looking to feel dressed up without having to lose style or comfort. Try pairing any of these options with a tee, bodysuit, oversize sweater, blazer...whatever your heart desires!


1 Dart Palazzo Pants


Looking for a pair of loose pants that you will make you feel put together yet lounge-y without being in sweats? This Mango option will do the trick.


2 Eshe High Rise Trousers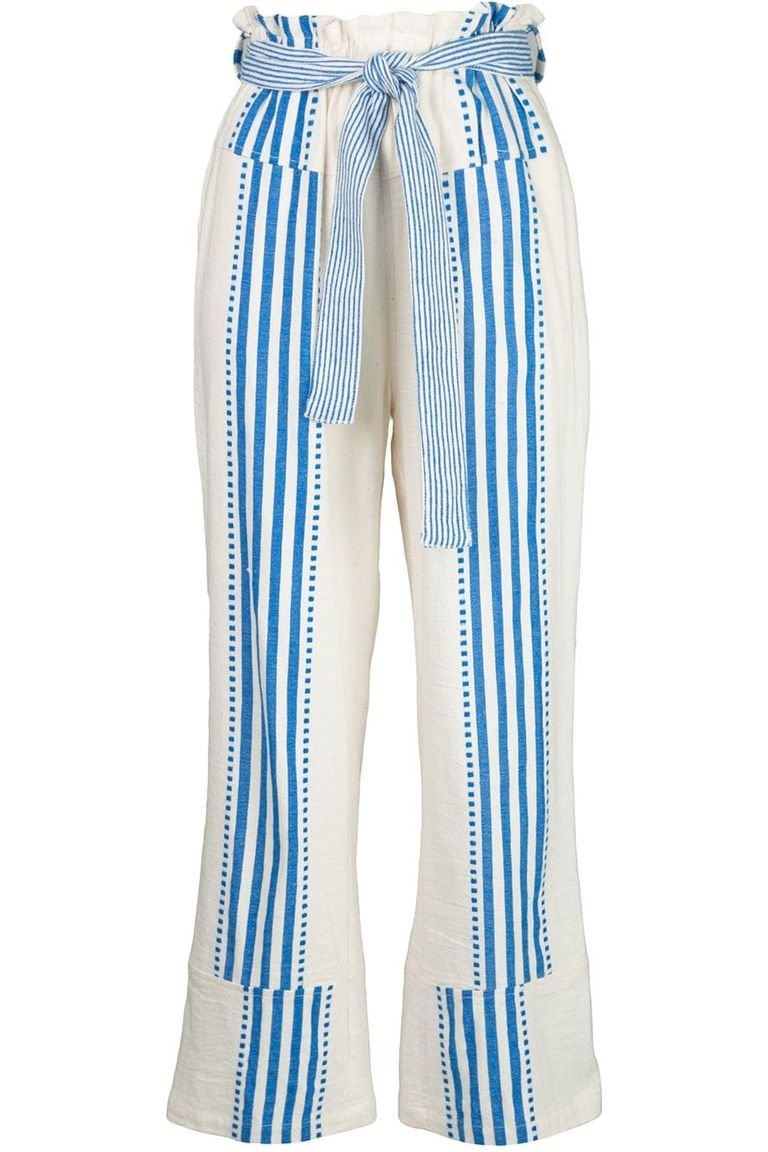 The perfect warm-weather pair to lounge or vacation in. They look great with a casual crop top or graphic tee and double as a bikini cover-up. The fabric is lightweight and breezy will give you a "I'm at a resort" vibe.


3 Ramos High-Rise Wide-Leg Jeans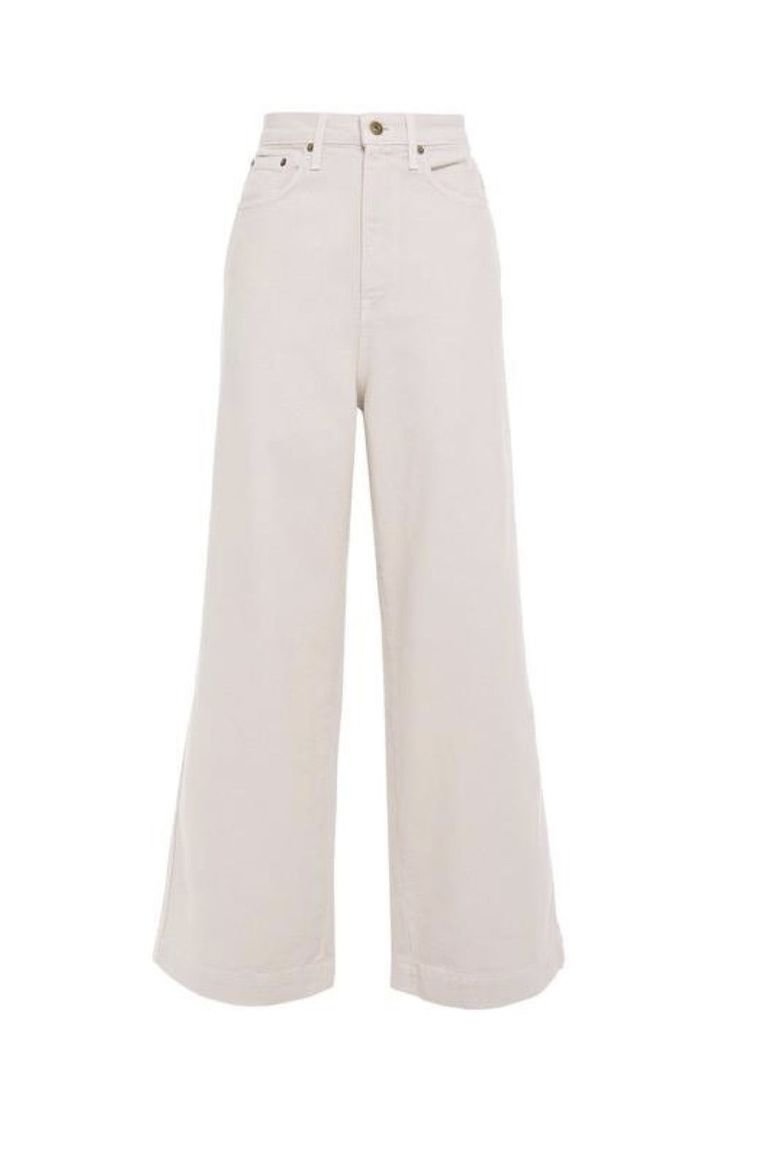 Yes, they're jeans, but bear with me: Not only are they stunning, but also roomy and comfortable.


4 Leather Pants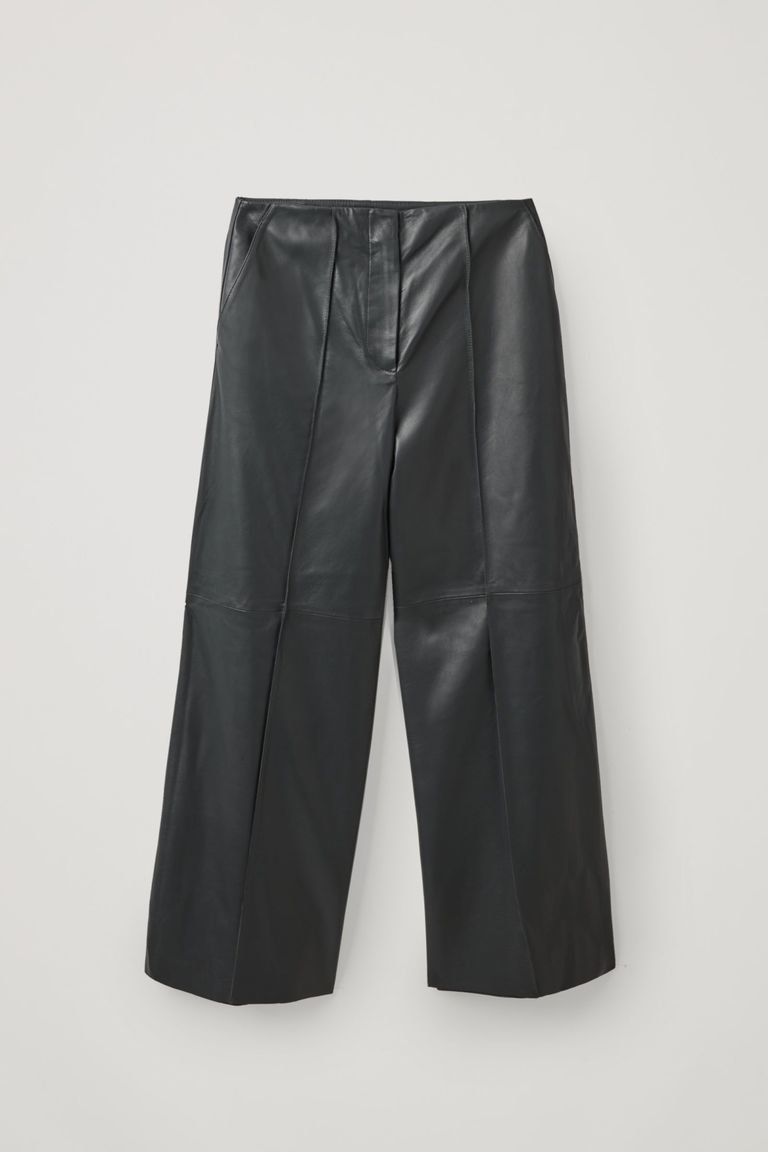 If you're a leather pant connoisseur, Cos' elegant take on this style might be perfect for you. These trousers will allow you to move freely without feeling restricted.


5 Martin Trousers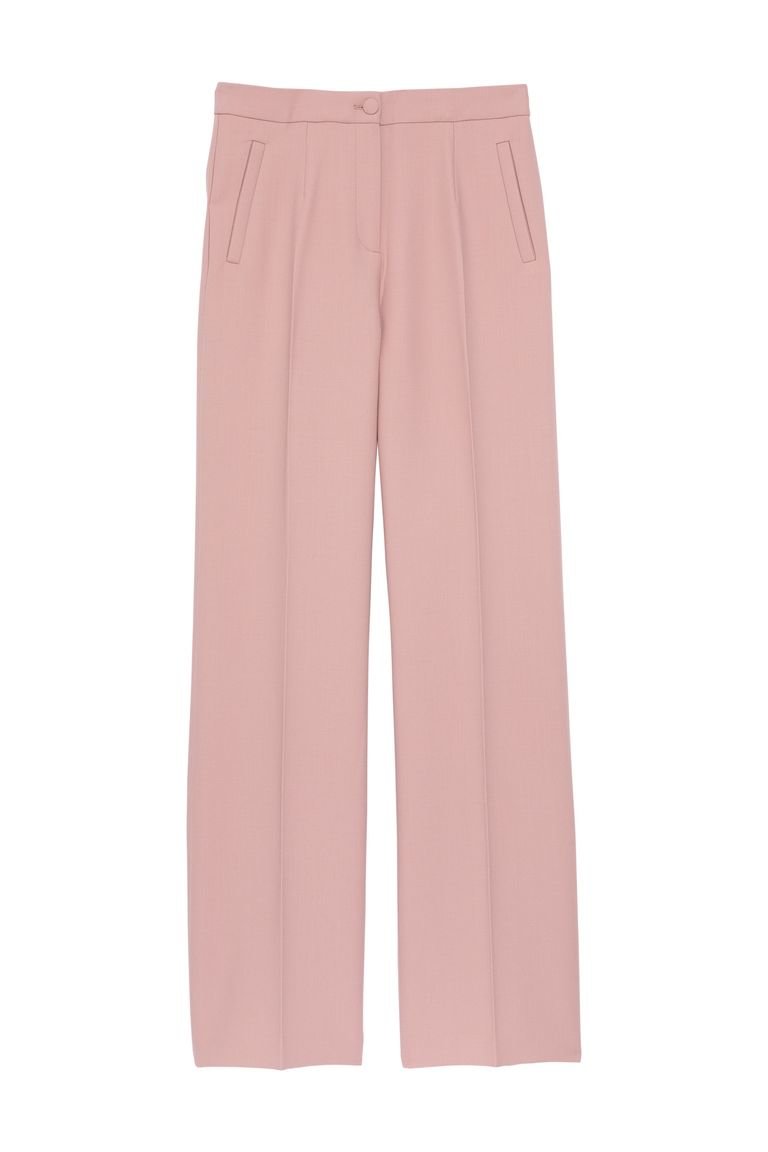 These light pink trousers have a vintage power look. The pants will leave you feeling confident and strong without completely suffocating your lower half.


6 The Clancy Pants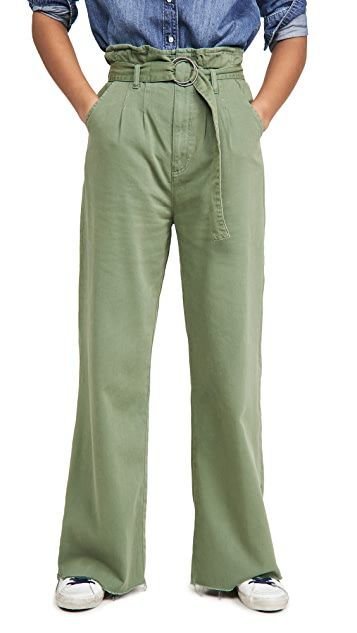 The word "trousers" can conjure up images of the stuffy, tight-fitted bottoms one dreads wearing to work, but this pair is anything but. Boyish's version of the trouser is constructed with a loose but tailored drape and has voluminous slouchy legs that don't cling to your body.


7 Orsay Pant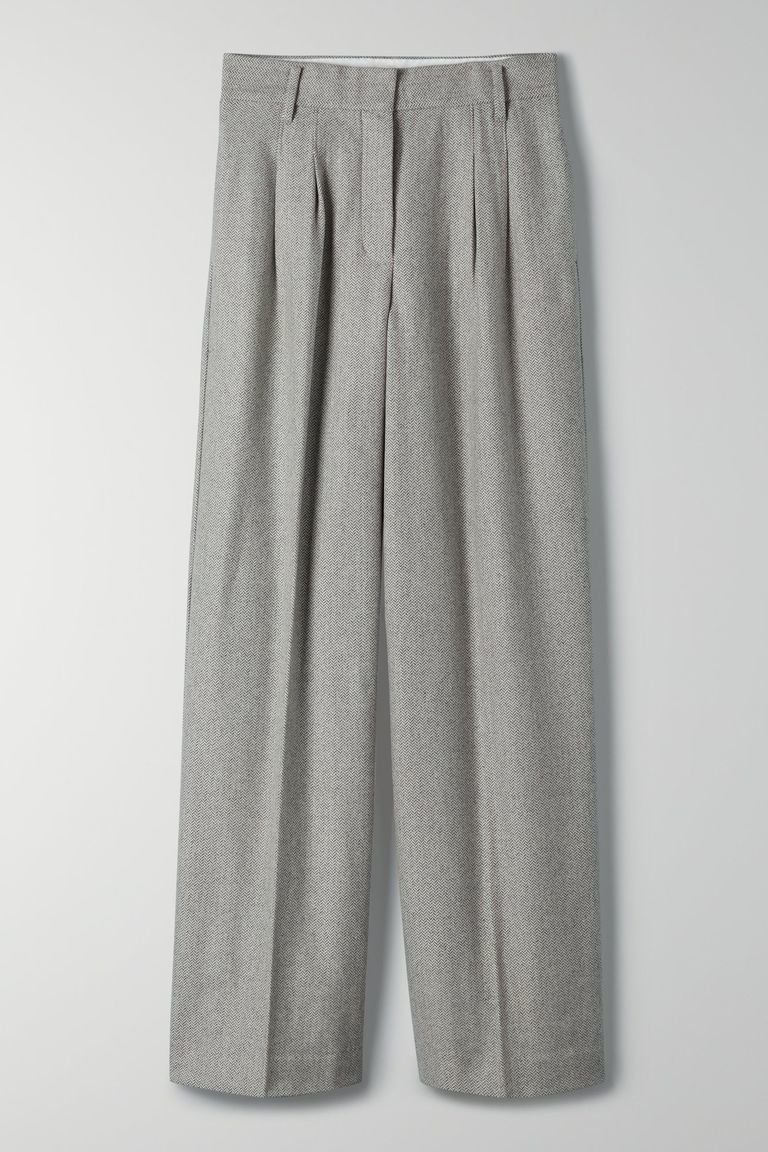 These light grey herringbone trousers have a relaxed feel, that will make you feel unrestricted, thanks to the soft drape and airy silhouette.


8 Antonia tiger-print wide-leg trousers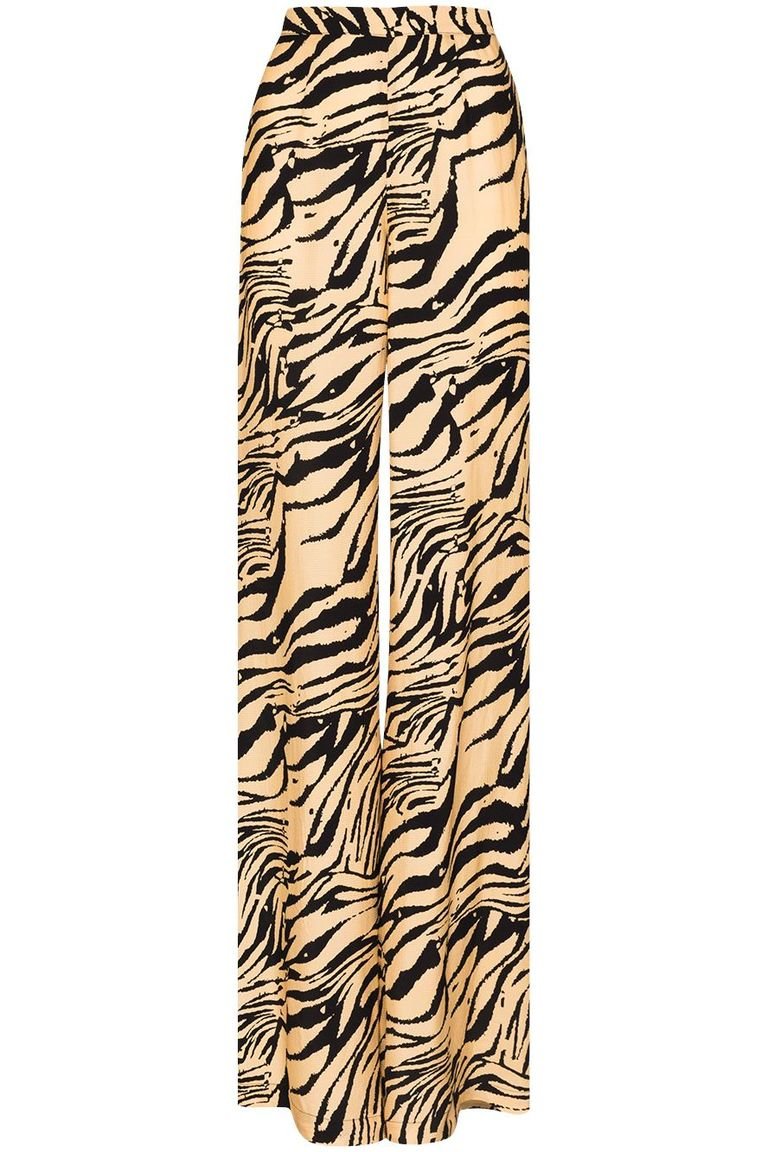 For pajama-like trousers, try this tiger print option from Usisi Sister. The legs are super slouchy for a casual feel, though you can easily dress it up with a crisp blouse. I'll be wearing this with a tee and sneakers.


9 Denim Wide Leg Pant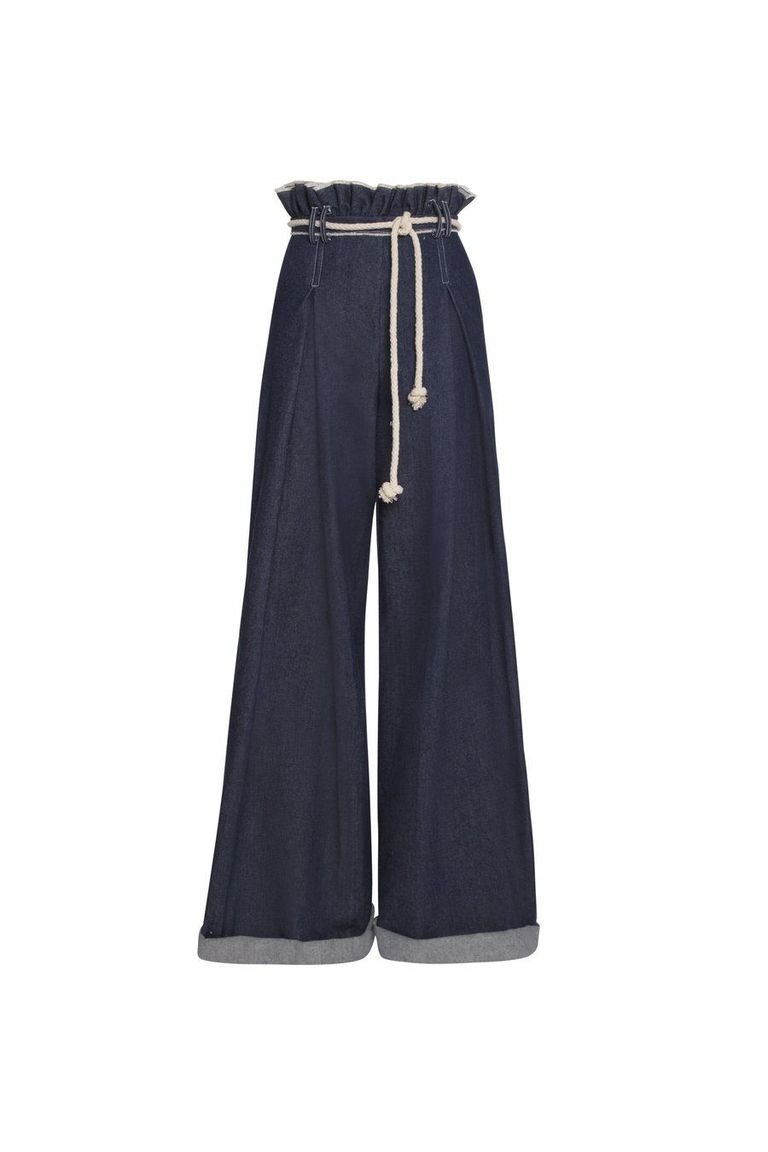 If you find it hard to let go of denim even when you're WFH or lounging at home this holiday, these are your best bet. They're as chic as they are comfortable.


10 Technical-Pleated Trousers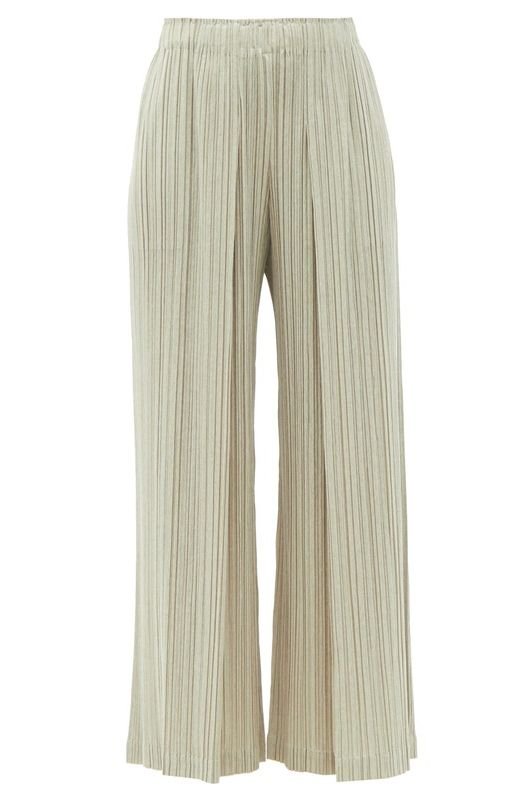 A pair of white bottoms is essential, and I love these stylish and wearable Pleats Please trousers.


11 High-Shine Palazzo Trousers


These vibrant green palazzo trousers from 16Arlington have an elastic waistband that make them easy to slip on. These luxe pants will have a floaty quality as you walk.


12 Brooklyn Wide Leg Crop Pant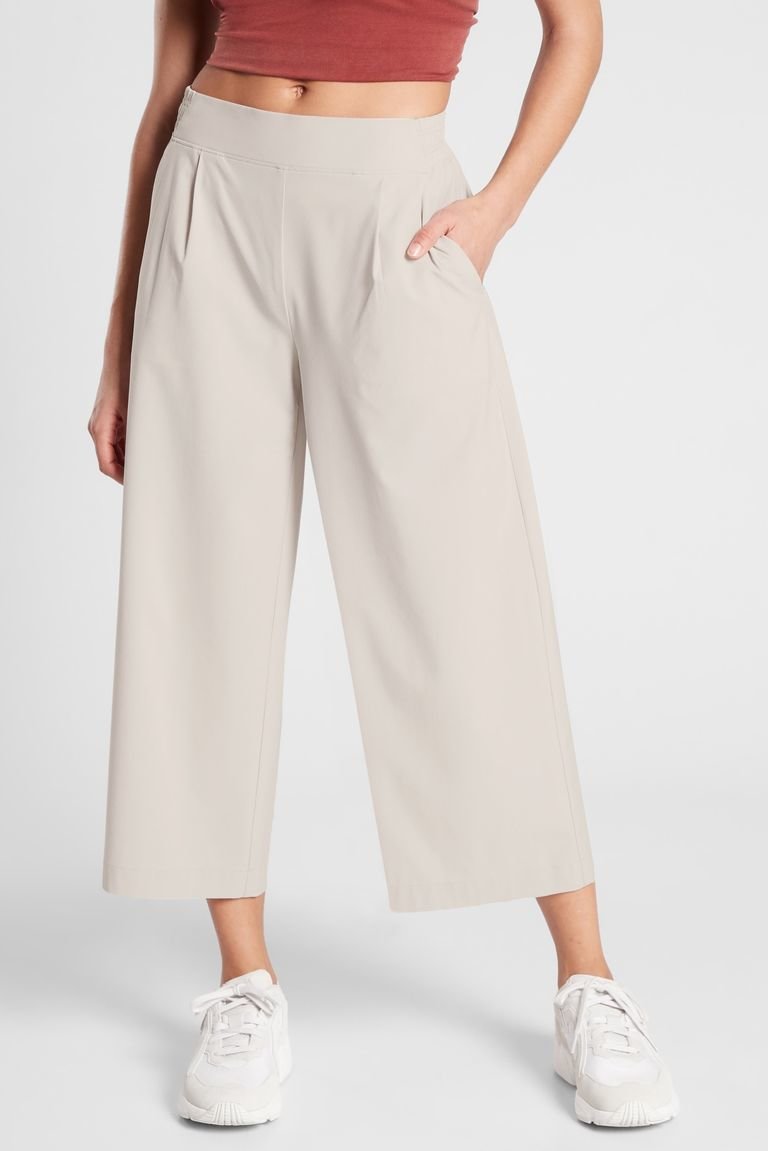 The next time you board a long flight, you'll want to be wearing this pair of crop bottoms from Athleta. They're made with stretchy, recycled polyester fabric that is both silky to the touch and light as a feather.


13 Elephant stretch-jersey wide-leg pants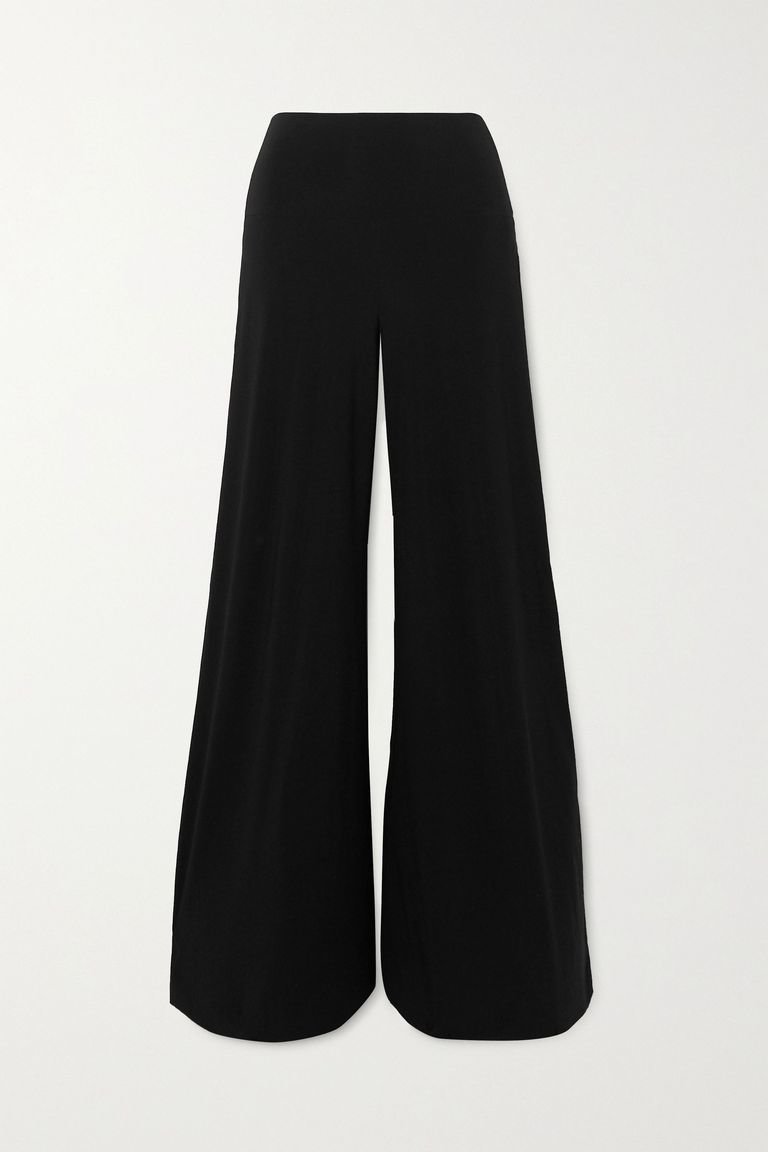 This pair of flow-y trousers can definitely be worn into the office with a blazer and a cute top. It has the comfort of a legging, but is still elevated enough to be worn in front of your boss.