Weddings are all about fairy-tale endings and love and compromising on your future in-law's ridiculously long list of requests (no oysters during cocktail hour?! But I love oysters during cocktail hour?!). Let's take a beat from all that noise and turn to pop culture, a place where extravagant nuptials come with no price tag and designer dresses are always accessible. It's nice here. Behold: The most iconic wedding gowns from your favorite TV shows and movies.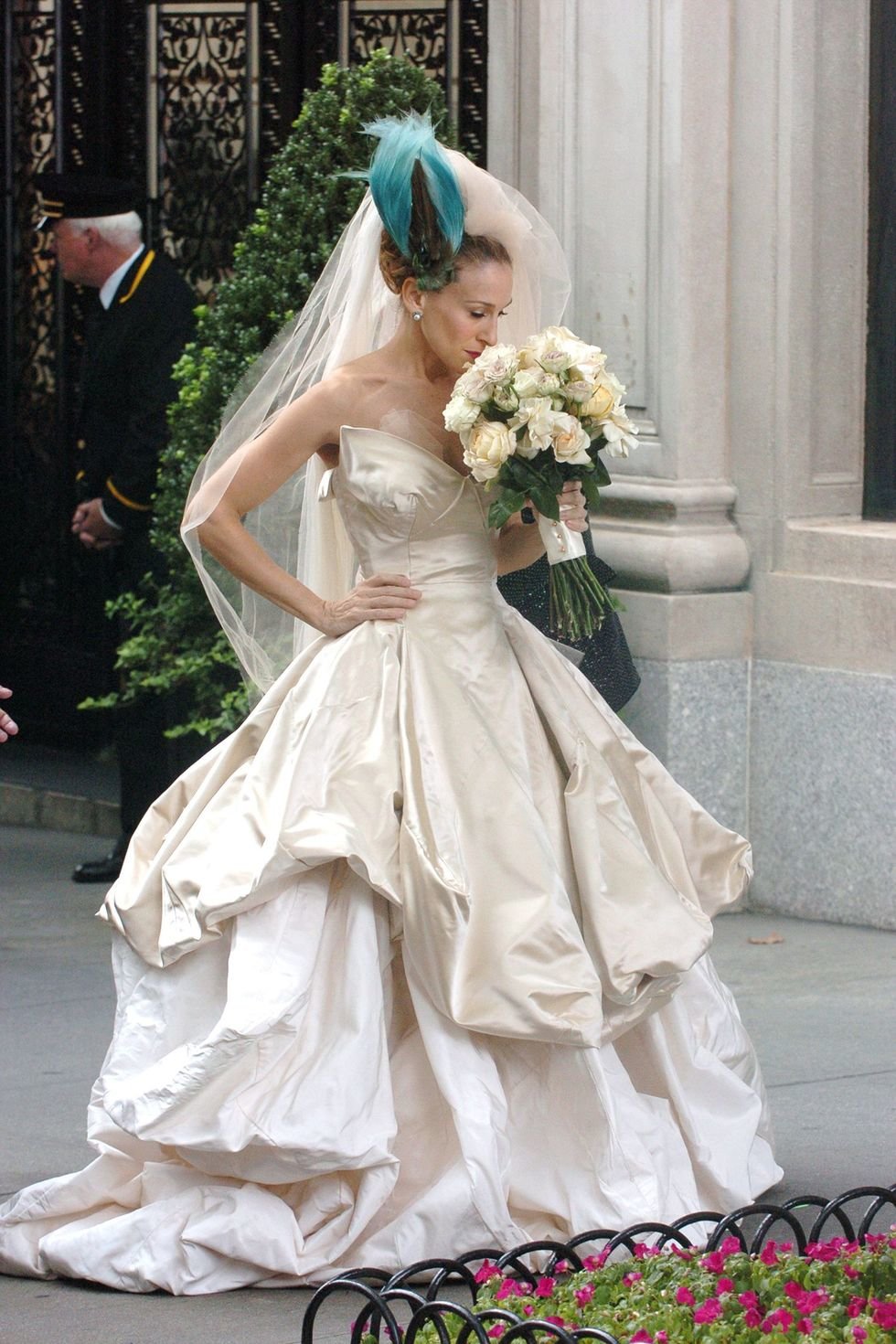 'Sex and the City'

Has anyone recovered from the Vivienne Westwood wedding dress Carrie Bradshaw wore in the 2008 Sex and the City movie? Obviously, the dress caused, er, complications for her and Big, but to be honest, I'd choose this dress over Big any day.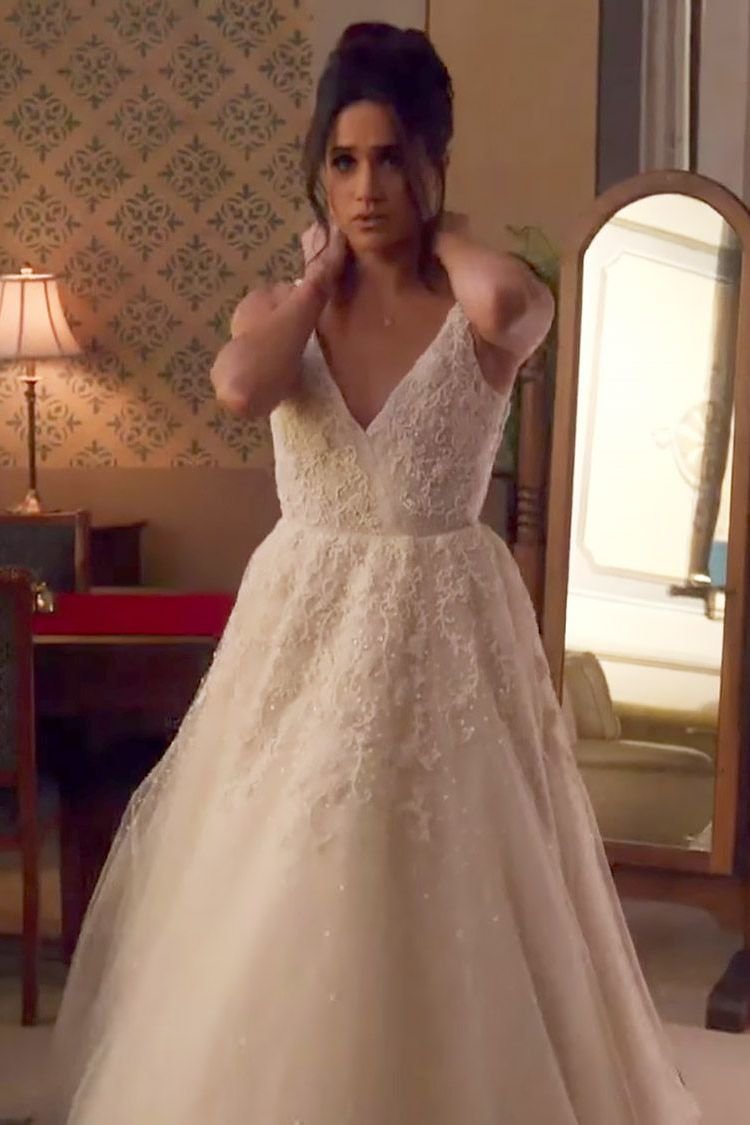 'Suits'

When you think of Meghan Markle in a wedding gown, it's probably the off-the-shoulder bespoke Givenchy gown that she wore to wed Prince Harry in 2018. However, her character on Suits, Rachel Zane, wore a sleeveless V-neck in her (season 7) wedding to onscreen love Mike Ross.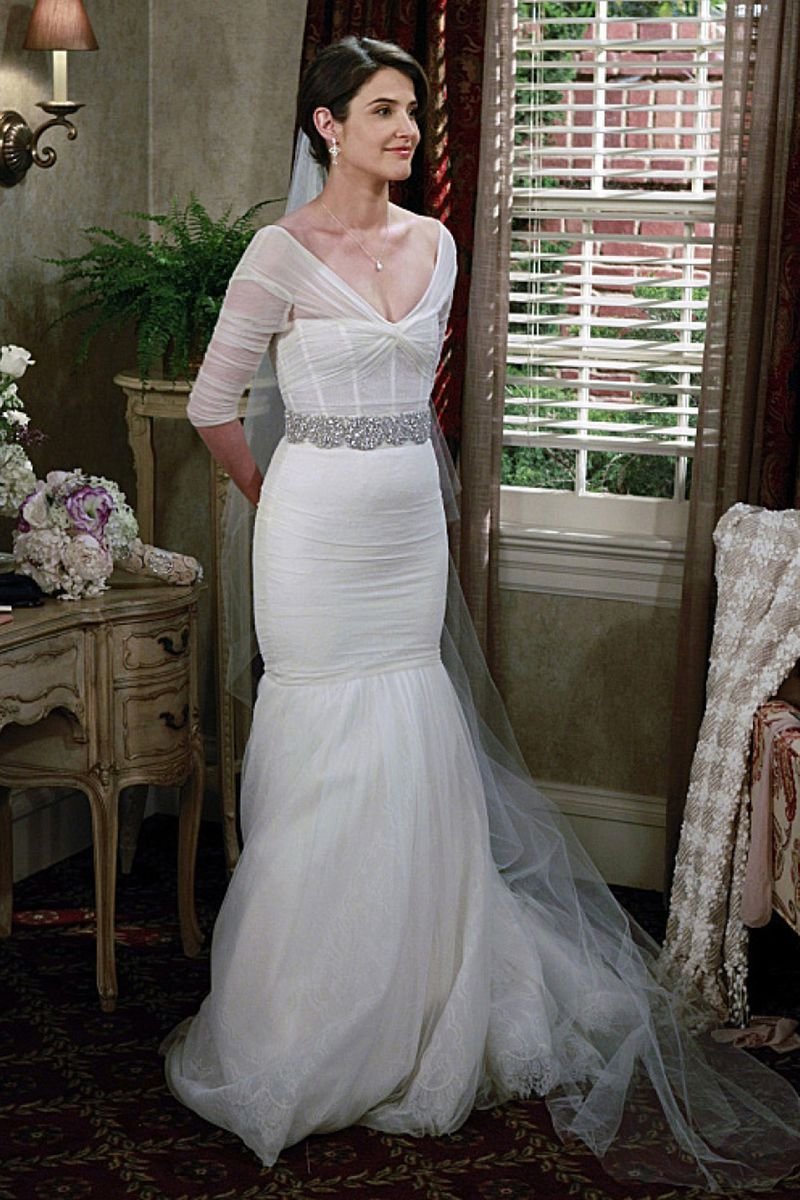 'How I Met Your Mother'

Whether or not Robin choosing Barney over Ted (at least mid-series) was the right move is debatable, but one thing she certainly did right was this Monique Lhuillier dress. So pretty!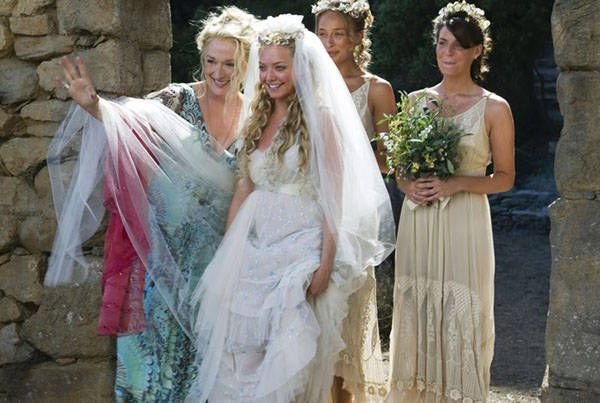 'Mamma Mia!'

Ugh, doesn't this dress (and this ensemble cast) just make you want to run away to a Greek island for the summer?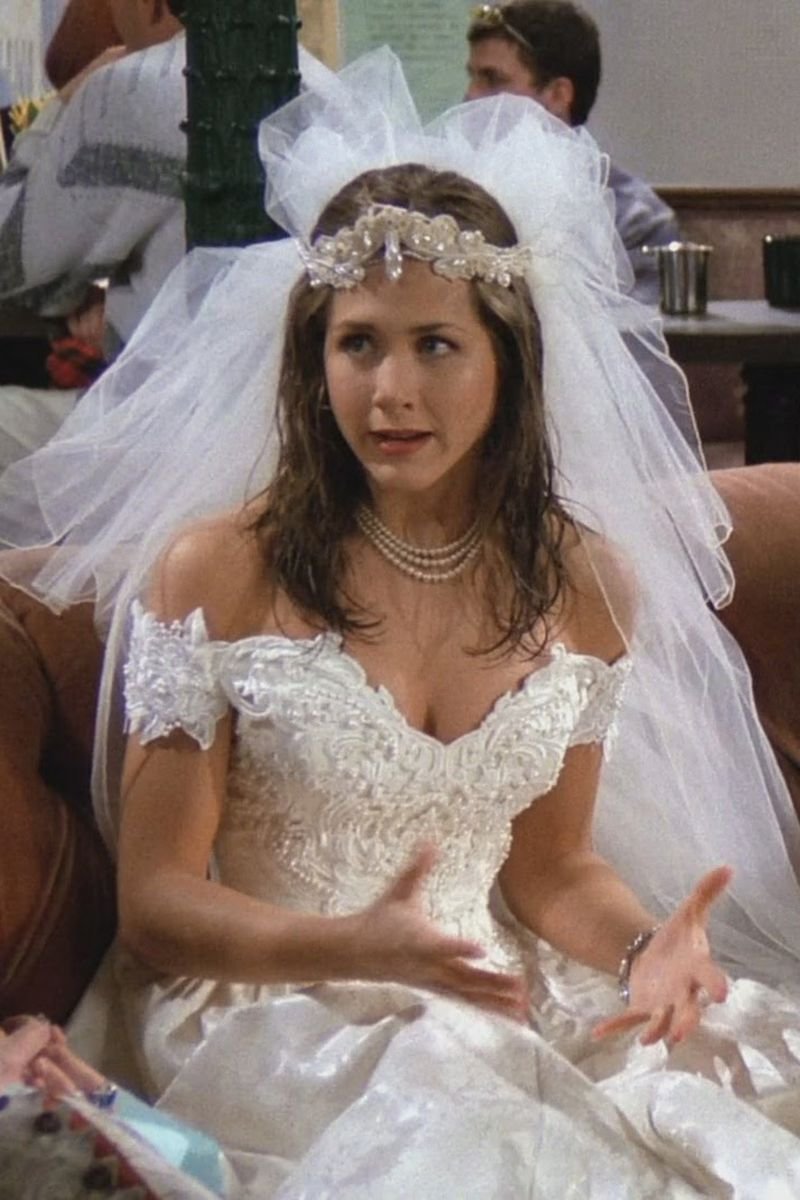 'Friends'

Let's also not forgot the dress Rachel wore in the Friends pilot, when we meet her after she runs away from her wedding to orthodontist Barry Farber. Please note the fab crown/veil situation here.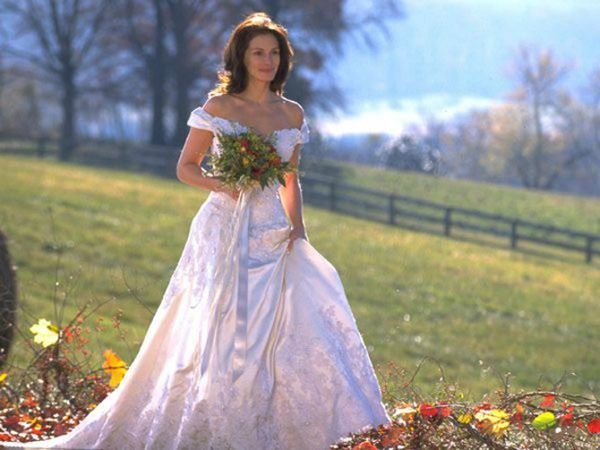 'Runaway Bride'

Maggie's dress in Runaway Bride was just big and pretty enough to distract wedding goers from noticing that she's probably wearing sneakers underneath that skirt. Hey, when a girl's gotta dash, a girl's gotta dash.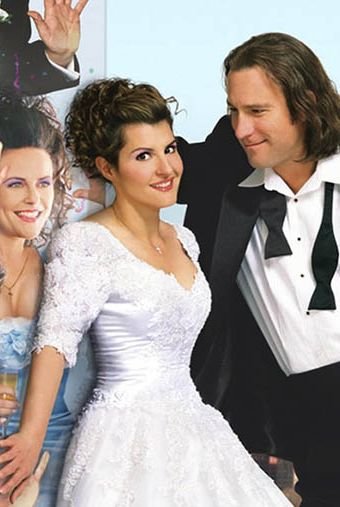 'My Big Fat Greek Wedding'

You were probably too distracted by the Portokalos family's antics to notice Toula's (Nia Vardalos) wedding dress. The V-neck and the detailing were pure gold.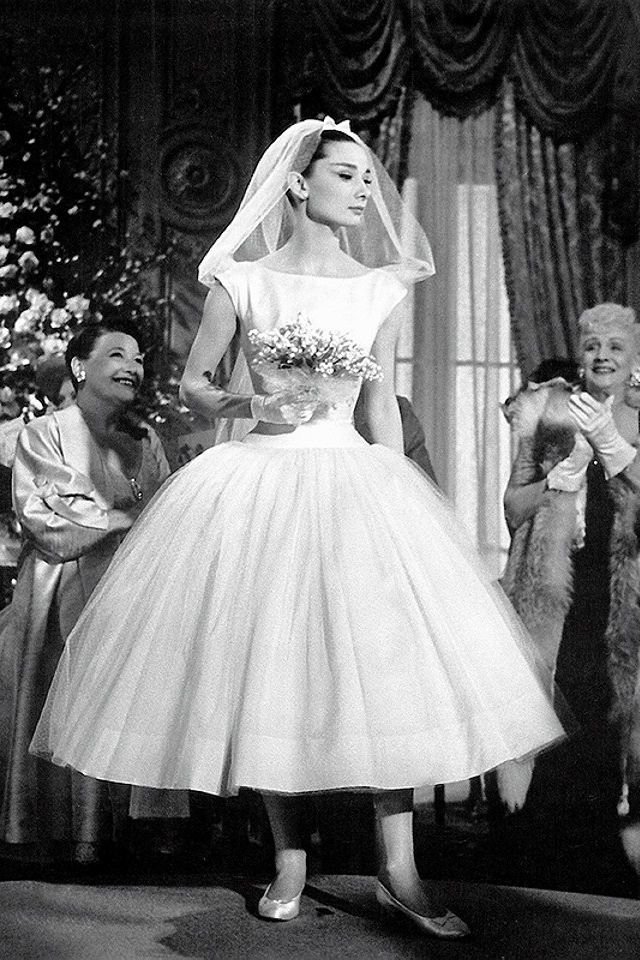 'Funny Face'

Audrey Hepburn had many iconic movie looks, including this short satin-and-tulle Givenchy wedding dress. So chic.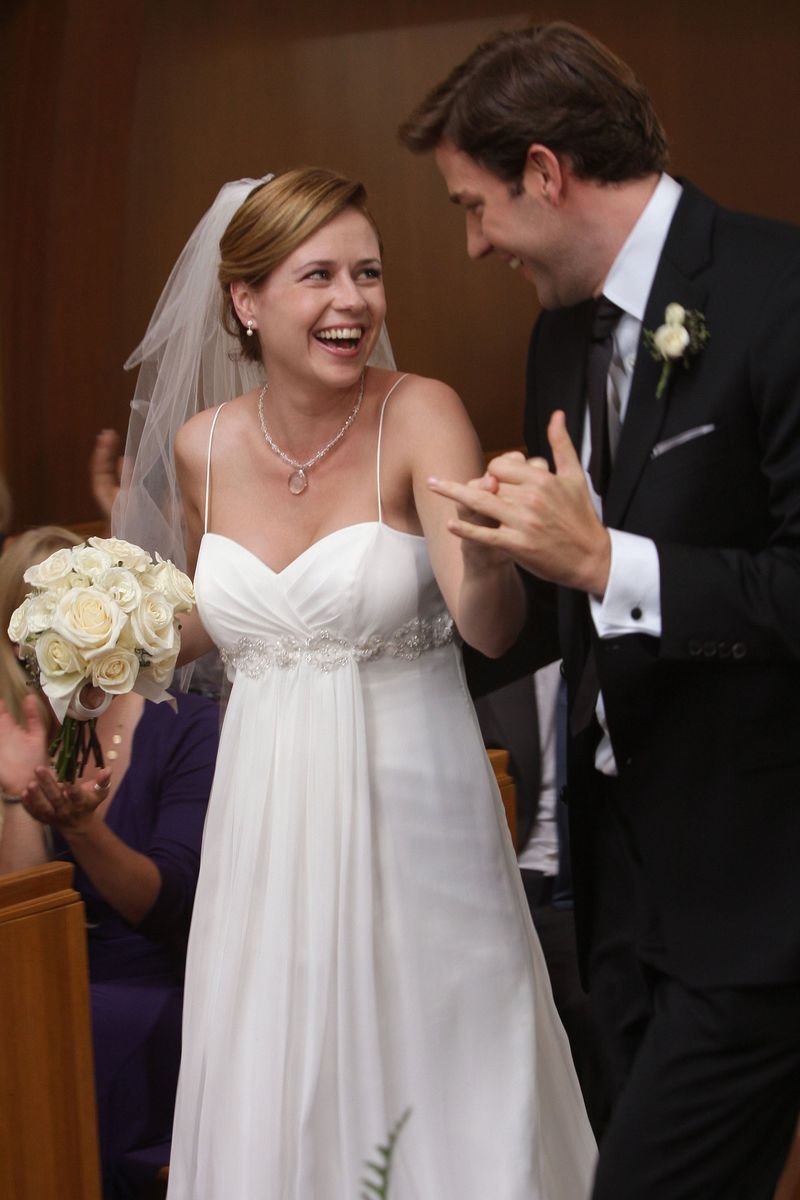 'The Office'

After watching them flirt from their desks basically every single episode, Pam Beesley and Jim Halpert-the whole world's fave TV couple-finally got hitched in season 6.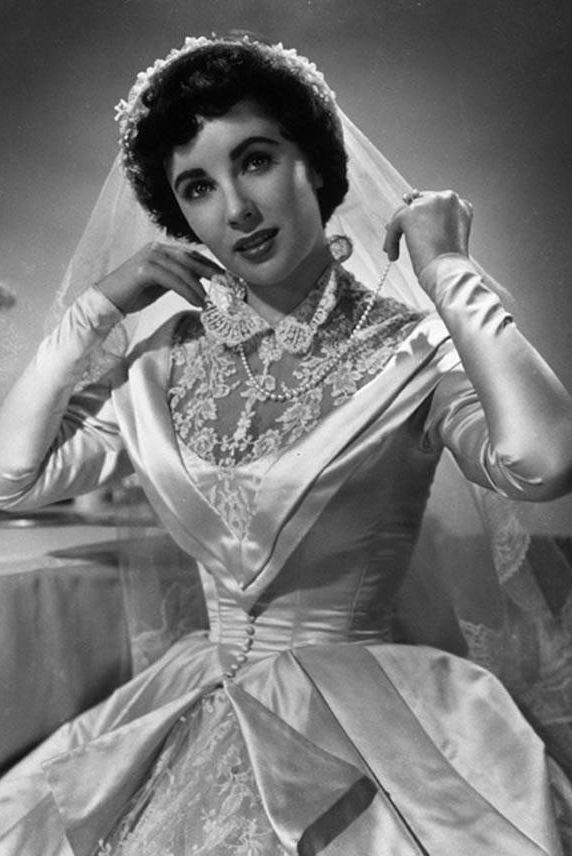 'Father of the Bride' (1950)

Elizabeth Taylor's wedding dress did not disappoint in the 1950 movie Father of the Bride. That combo of silk, buttons, collar, and lace is everything you could want in a fictional wedding dress.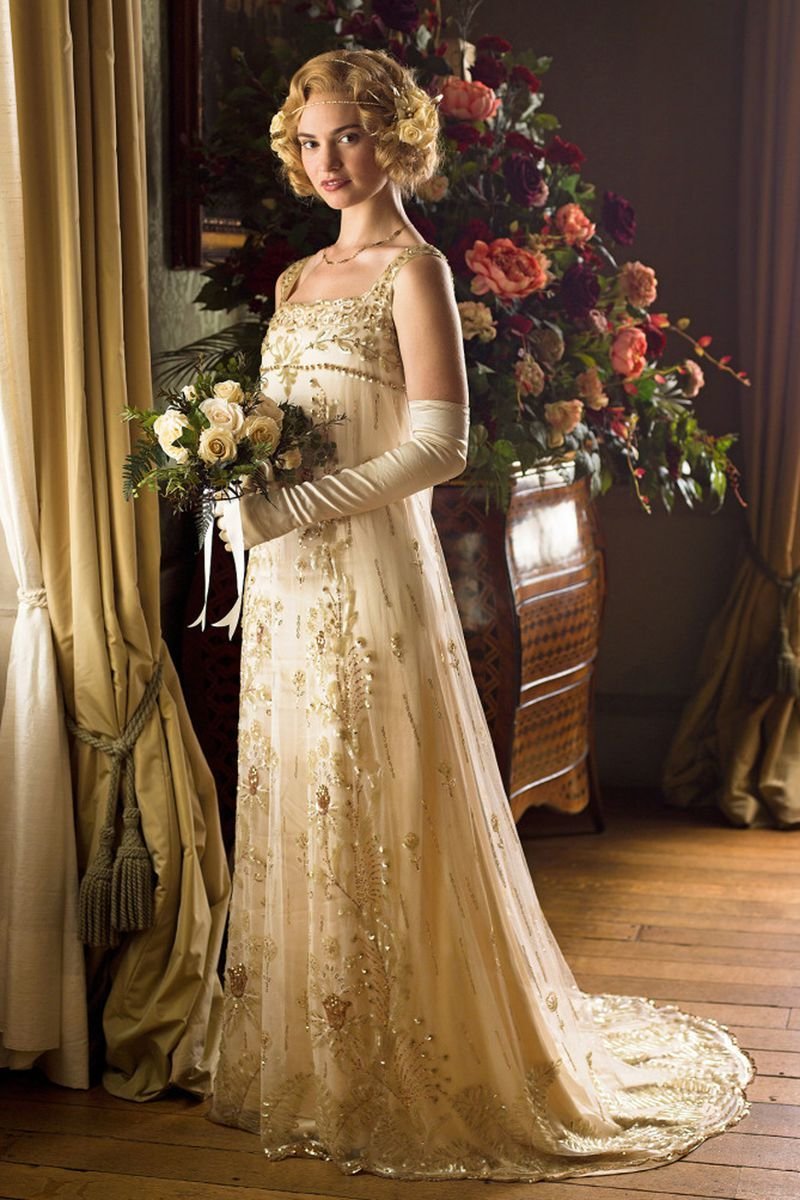 'Downton Abbey'

And speaking of fab wedding gowns from an earlier era, Rose's beaded and silk tulle dress in Downton Abbey is all kinds of gorgeous.