It's that time of year where velvet begins to rear its festive head. While velvet suits and formalwear embodies a timeless tailoring trope that's long been the go-to for especially suave black tie ensembles, recent times have seen the material crop up in its trendiest incarnations yet – causing quite the stir on some rather notable red carpets of late.

Once dismissed as a festive novelty, Daniel Craig changed the game with his custom Anderson & Sheppard double-breasted velvet tuxedo jacket at the long-awaited premiere for No Time To Die. Standing proudly against the rich scarlet of the red carpet with 007's favourite Omega watch peeking out of his trouser pocket, the sixth Bond caused quite a stir on social media as he threw caution to the event's 'Black & Gold' theme with his choice of a warm pink tone. And it seems like Craig's veneration for velvet is far from a one-off in celebrity circles, with Jake Gyllenhaal seen strutting the red carpet only days later in an emerald-green velvet Bottega Veneta suit, paired like a pro with a simple white T-shirt and loafers combo.

Of course, velvet tailoring is nothing new at high-profile events such as these – an honourable mention must, after all, be given to Donald Glover, who was ahead of this season's trend way back at the 2017 Golden Globes. In fact, it's not even all that new for Bonds – Sean Connery rarely shied away from a slick velvet dinner jacket in timeless films such as Diamonds Are Forever.

But we digress – velvet suits are well and truly back in the zeitgeist and here to stay through an autumn/winter period of dressing to the nines. Whether you're in the market for a dinner jacket to wear with regular tailored trousers or a head-to-toe look a la Jake G, we've found options for every budget, from Reiss and Boss to Gucci and Bottega Veneta. The red carpet awaits…Moss Bros


Moss London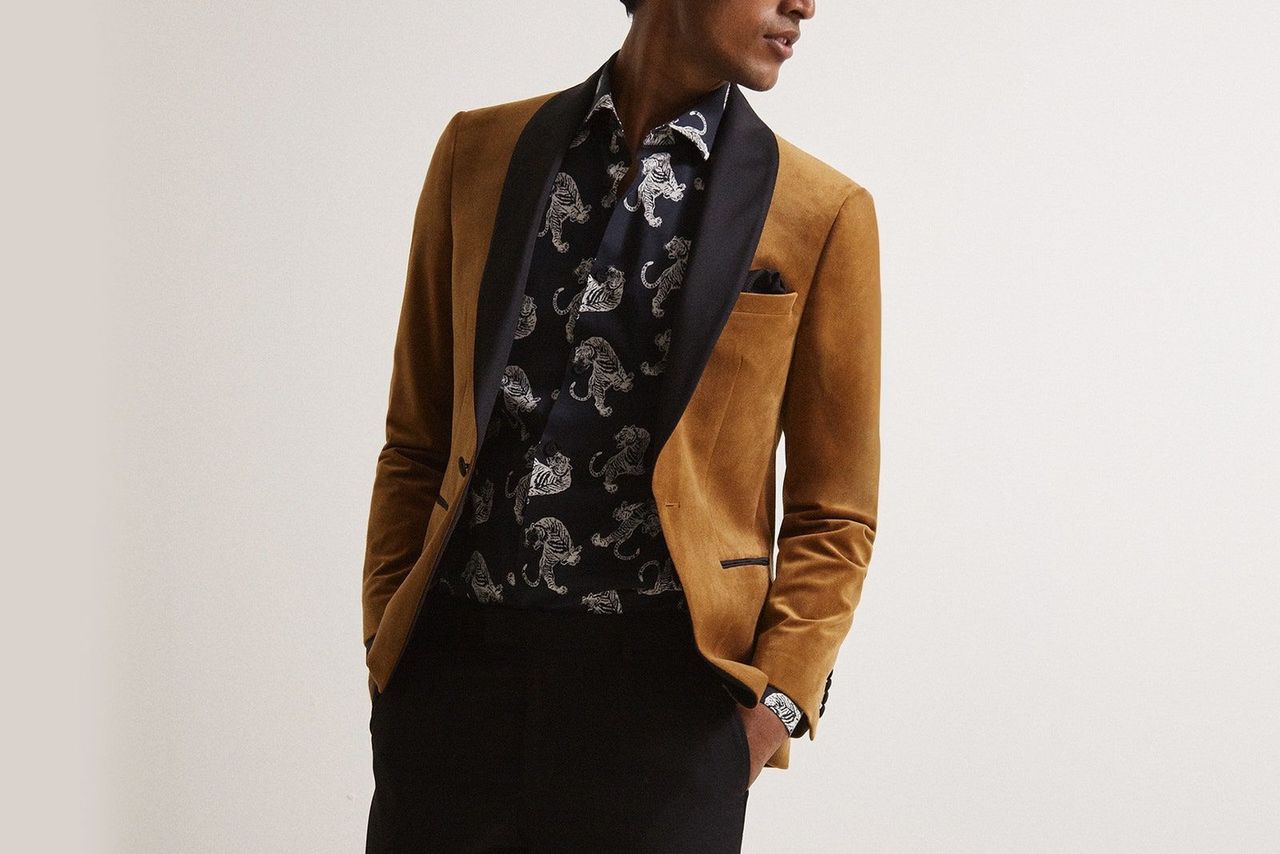 In the kaleidoscopic world of colour psychology, this golden amber hue represents courage, confidence, and enduring wisdom. Which, actually, is pretty apt, because that's precisely what you'll be exuding in this velvet tuxedo jacket from Moss London.


Boglioli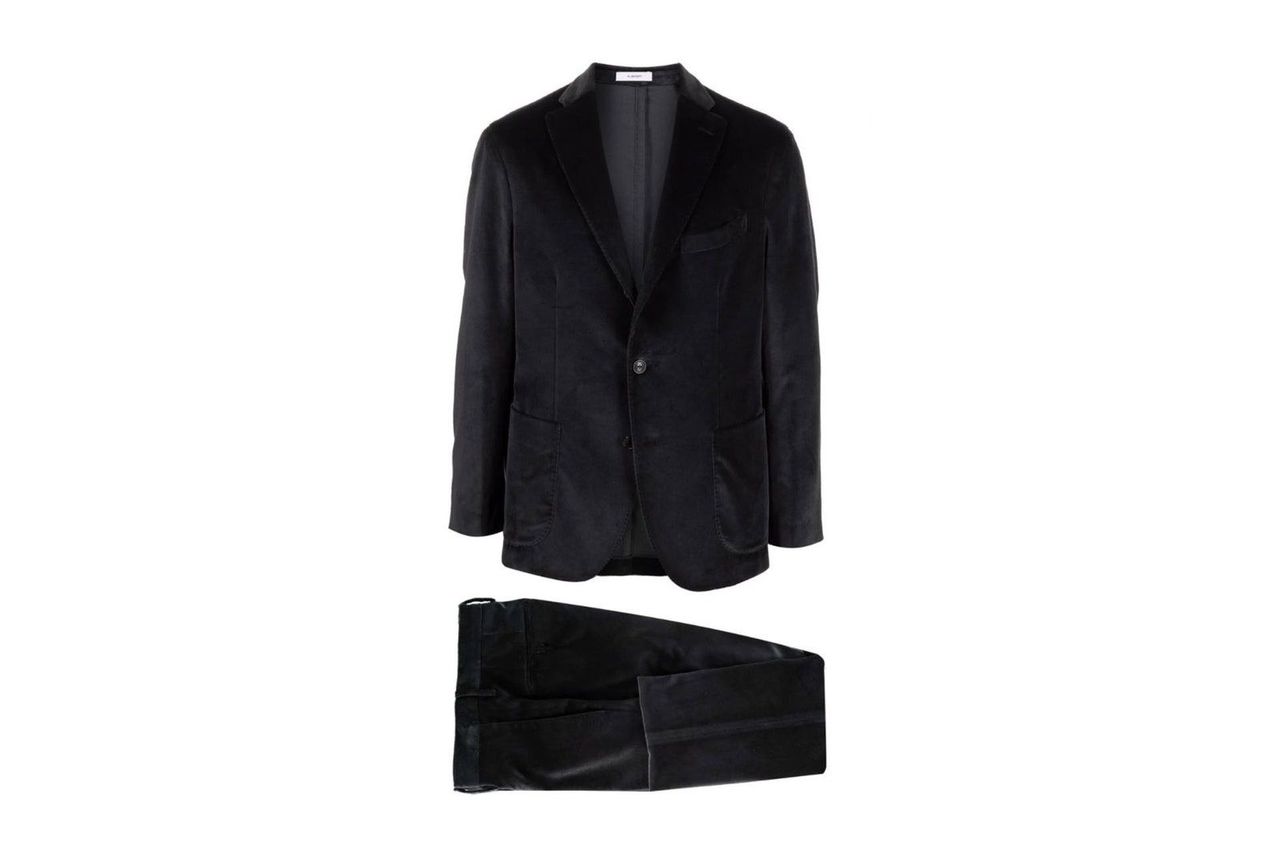 Rooted in four generations of tailoring expertise, Italian-born Boglioli is all about the blend of precision with comfort. Cut in a slim-fit from charcoal grey velvet, this two-piece suit is vented and lined to maximise your comfort while maintaining a plush, slick feel.


Polo Ralph Lauren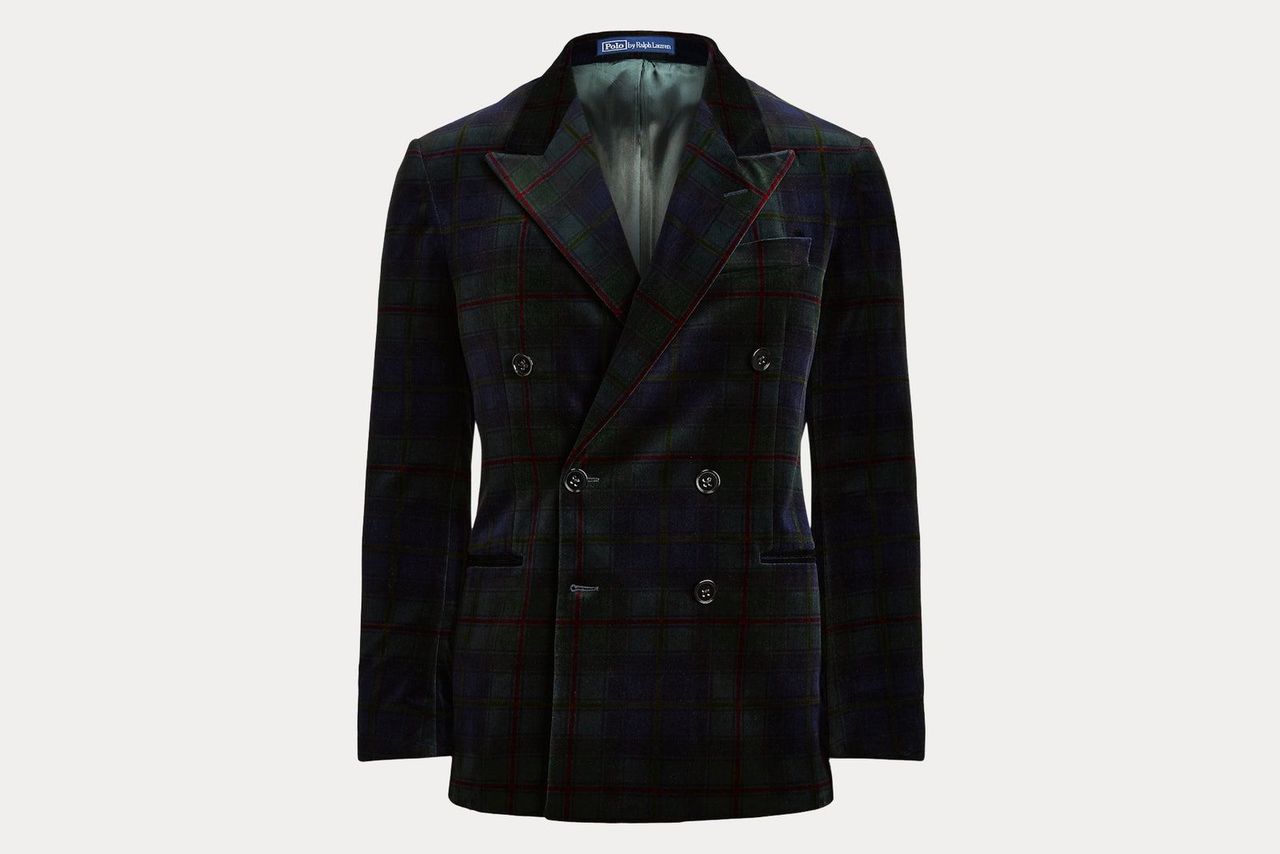 When it comes to seasonal dressing, we can often get stuck trying to choose between two old reliables; tartan and velvet. Well, with this blazer from Polo Ralph Lauren, there's no need to split hairs. In a decadent deep navy velvet patterned with a subtle plaid, this double-breasted pick has everything you need to feel festive in style.


Jaeger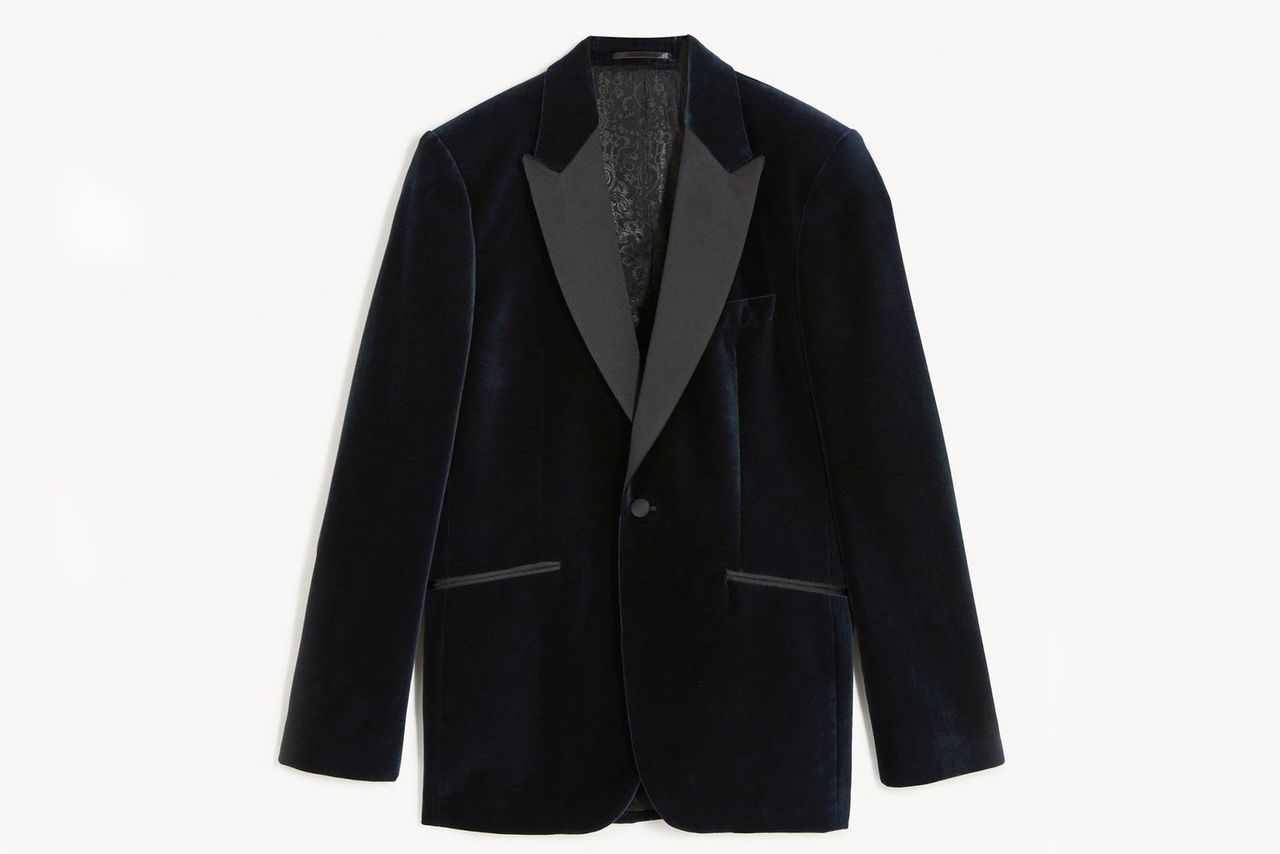 Bringing a traditional feel to the party season, this slick suit from Jaeger has been expertly cut from a soft, malleable velvet hailing from the Italian Pontoglio mill. Finished with decadent accents (note the satin lapels and jetted front pockets), this is a sharp two-piece that can be relied on time and time again.


Boss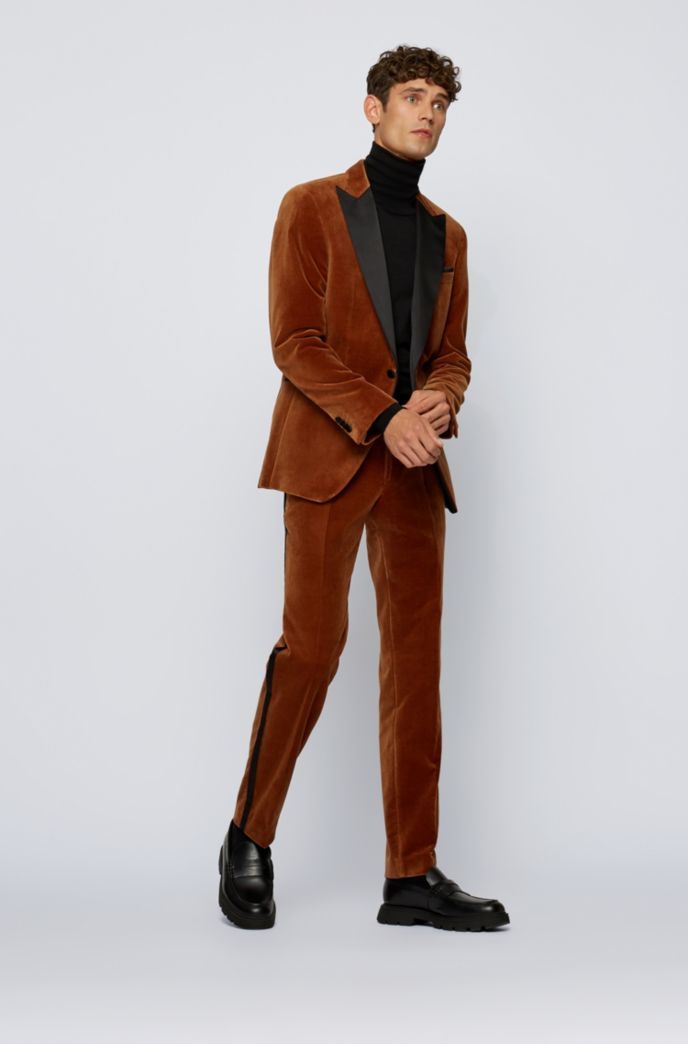 Worn by Tom Holland at GQ US' own Men of the Year, this two-piece suit from Boss takes inspiration from the colour of falling leaves and elevates the concept with a rich velvet construction. If a more modernised styling takes your fancy, wear as Boss directs with a black rollneck and loafers. And don't forget those tinted sunnies à la Tom.


Ted Baker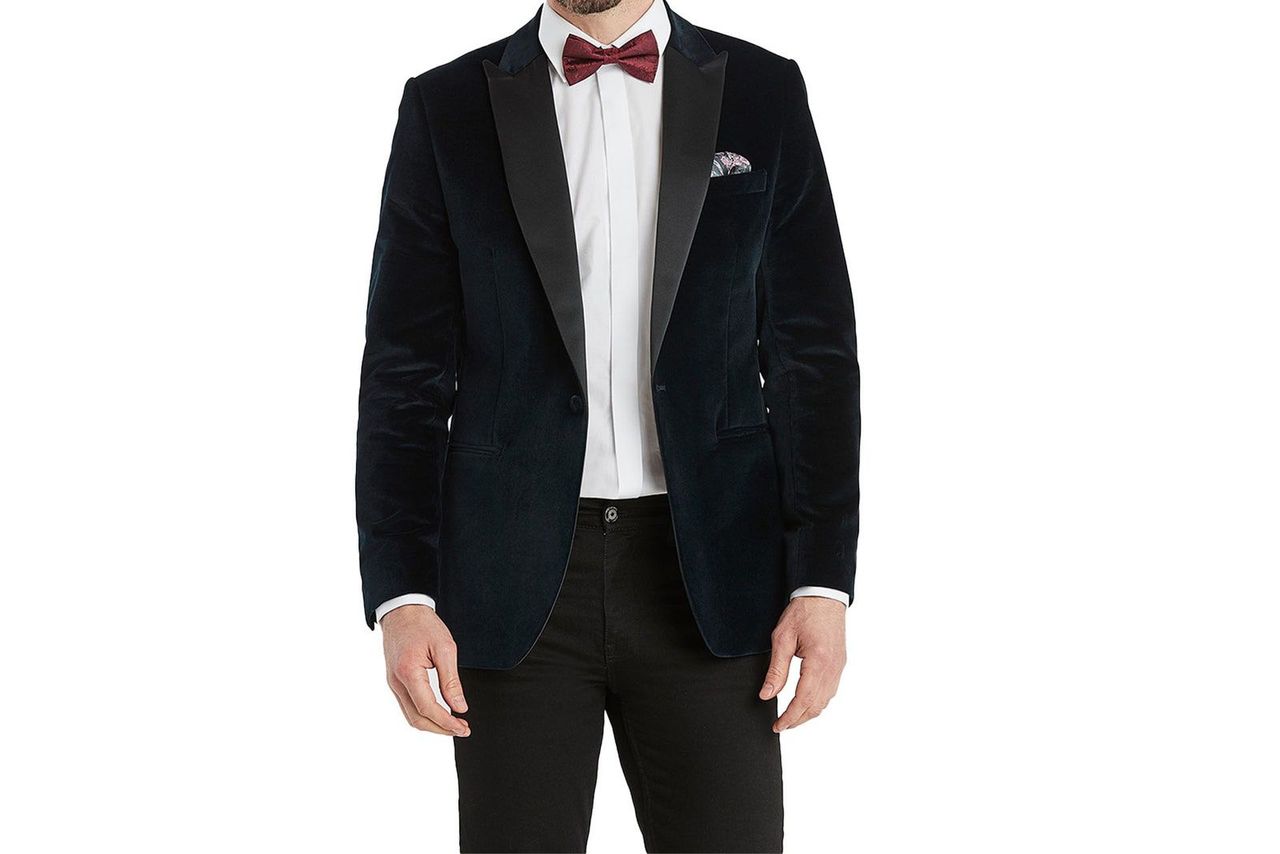 A more classic take on the velvet suit, this blazer from Ted Baker captures a luxury black tie aesthetic and nails understated elegance. An instant winner in winter wardrobes, this jacket brings an opulent edge to every outfit it's part of.


Reiss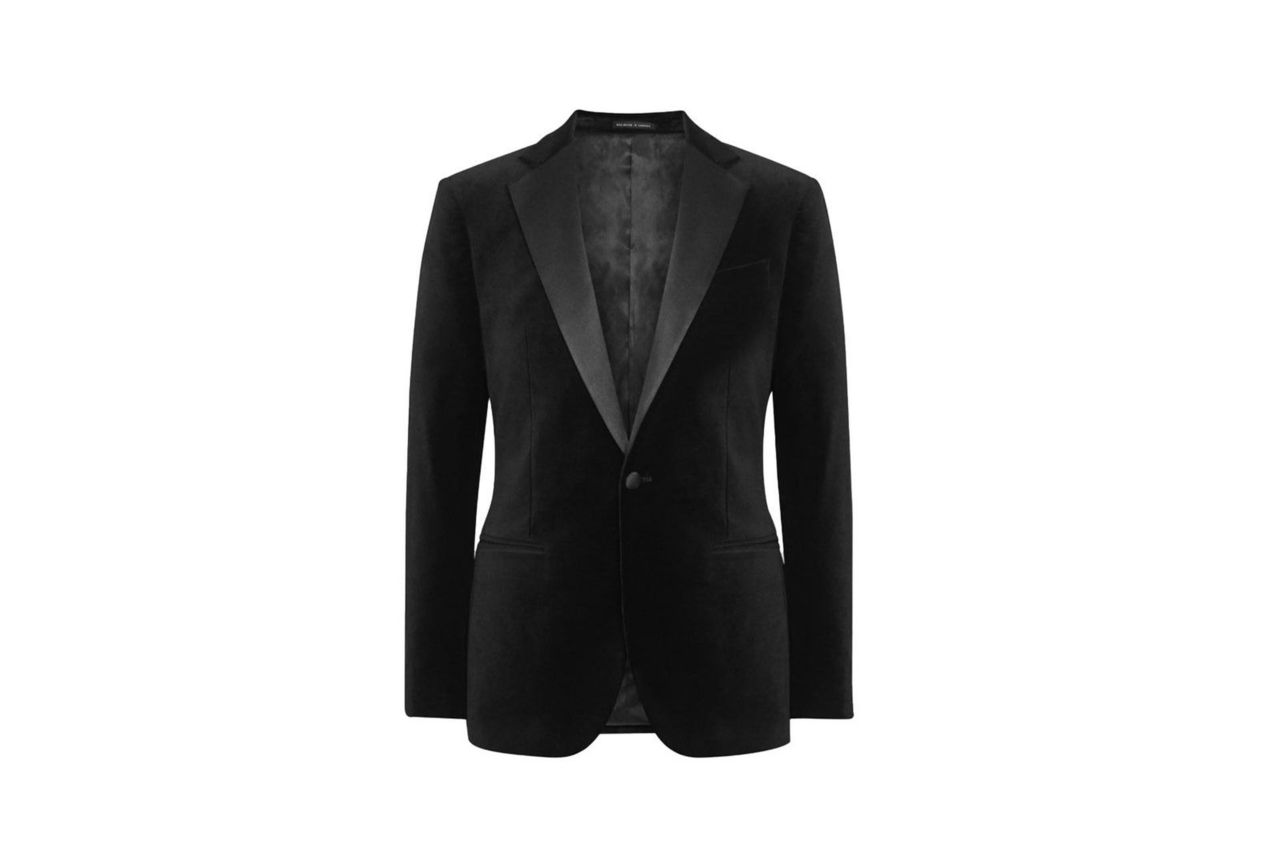 Introducing the Ace. In a plush velvet construction and jet black tone, this piece is sure to earn you all the style points this party season. Finished with contrasting satin lapels, this blazer should be worn with straight-leg suit trousers and a simple white dress shirt.


Bottega Veneta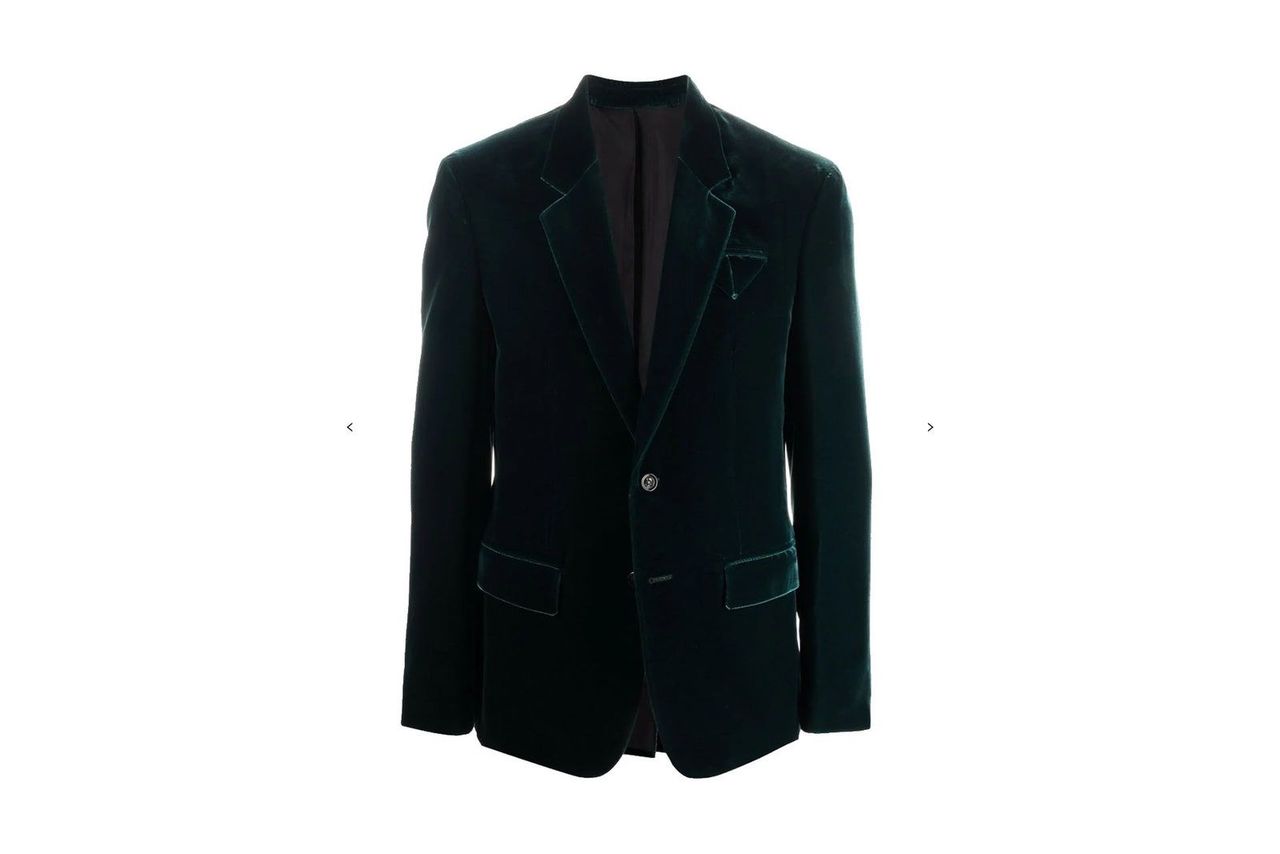 Take a leaf out of Gyllenhaal's book with this single-breasted blazer from Bottega Veneta. The same jacket worn by Jake Gyllenhaal to the 2021 New York Film Festival, when you wear this piece you know that you're donning a celeb-approved outfit. In that sense, you're bringing more than just style to your black-tie events, you're also bringing a story.


Gucci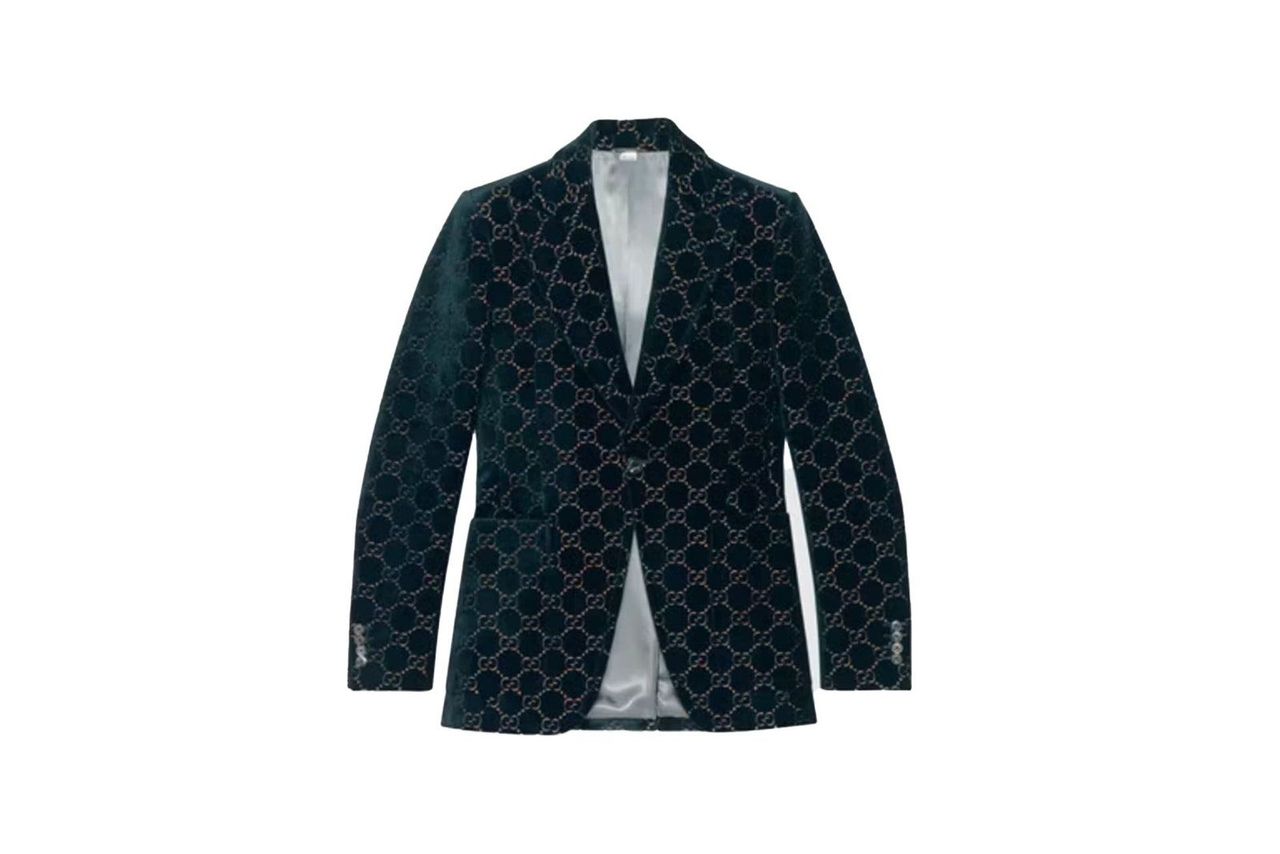 A logo-centric take on the velvet suit, this blazer from Gucci boasts a deep navy tone with a contrasting beige GG logo pattern embedded within the supple velvet. Gucci's choice to revisit velvet was an act of recognition of the house's archives, representing how its signature iconography and house codes are able to transcend seasons and trends… and it also looks rather fabulous.


M&S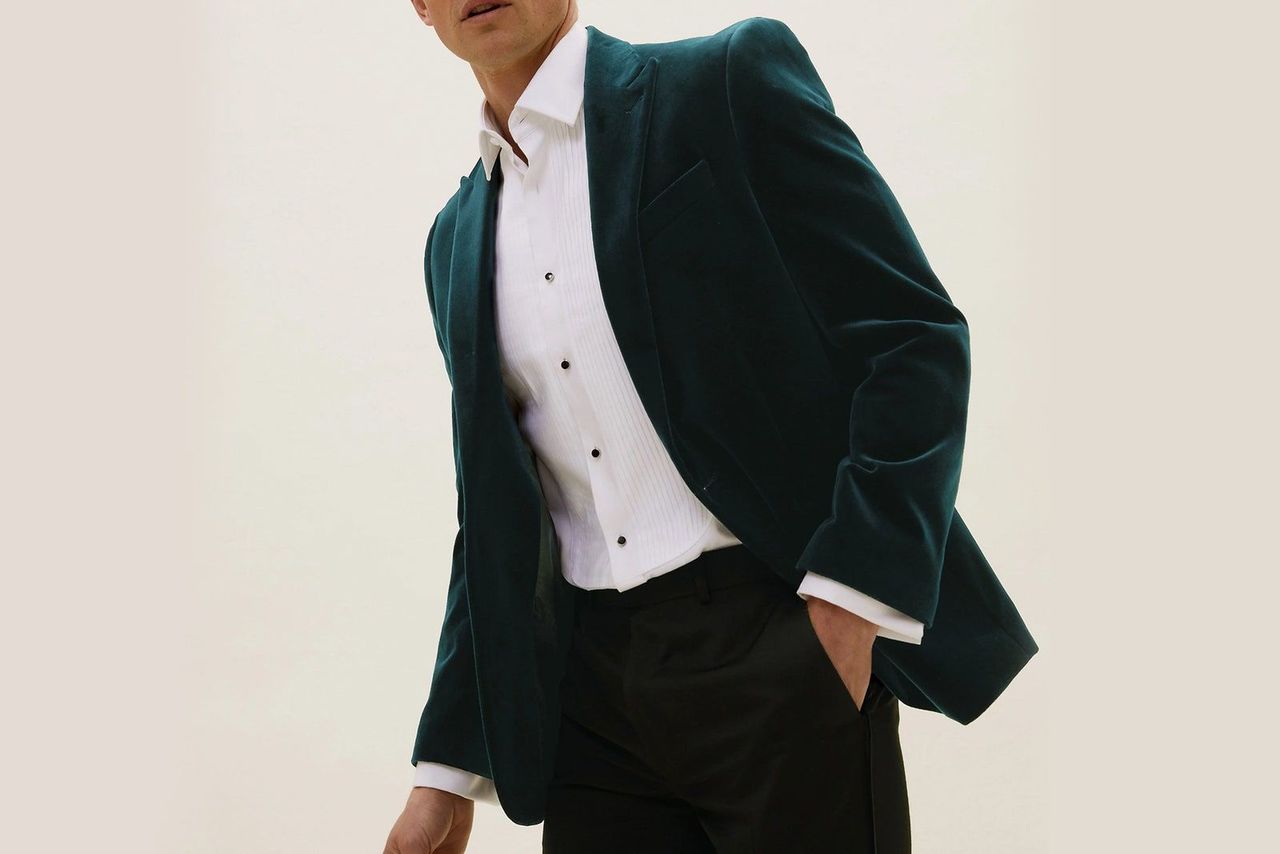 In a particularly festive forest green, this suave number comes from none other than M&S. Making the case for the high-street, this pick is surprisingly chic, cut with peaked lapels and a slim silhouette. Whilst the construction might not be quite as luxurious as that of a top-tier design label, at a fraction of the price, the velvet blazer certainly makes a compelling case for your festive go-to.


Jeff Banks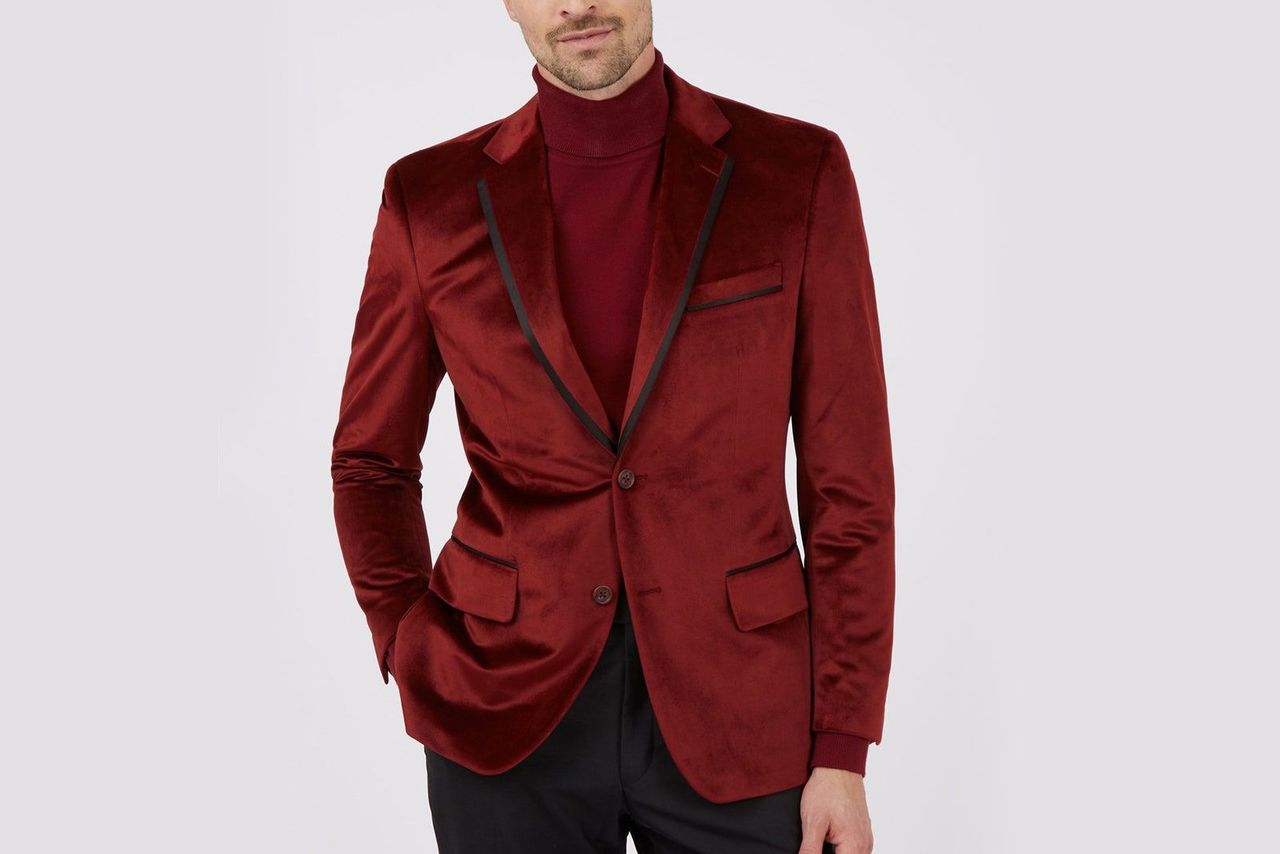 'Tis the season for luscious, crimson red velvet. Purpose-built for festive occasions, this velvet blazer from Jeff Banks is ready to take on every formal event on your holiday calendar. Deck the halls with blazers o' velvet.


Tom Ford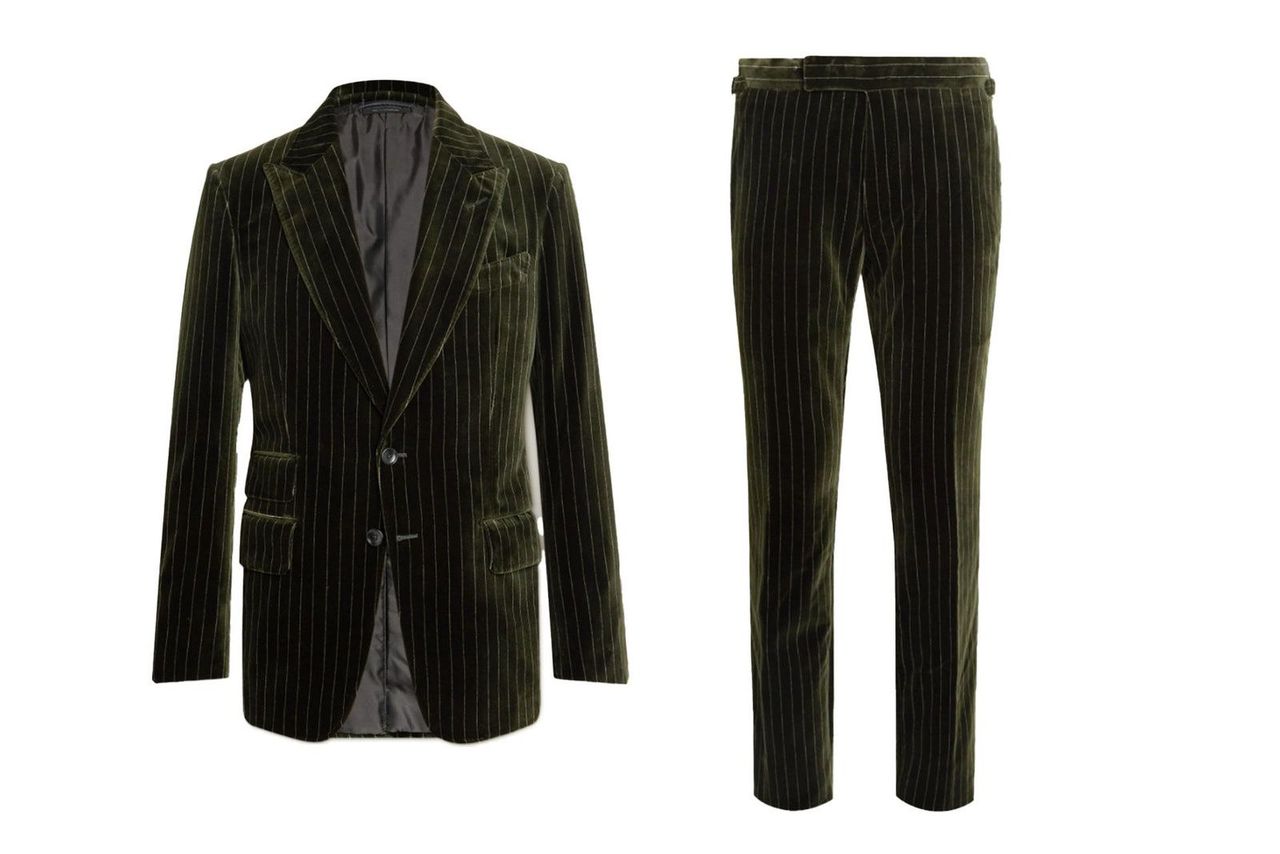 Hmm… do you prefer velvet or pinstripe? Velvet…or…pinstripe… oh, the agony of choice. Well, good news, with this suit from Tom Ford there's no need to choose. Given both a rich dark green hue and a pinstriped pattern, this velvet suit offers up the best of both worlds resulting in a refined formal ensemble. Style with a black T-shirt to keep it contemporary, or take it up a notch with a crisp white shirt.