If you identify as a fashion aficionado, you should already be familiar with Louis Vuitton's signature city bag: the Capucines that amalgamates the quintessence of class, distinctive structure, and the Maison's French DNA.

Paraded by the likes of Léa Seydoux, Jessica Chastain, and even Cruella herself, the iconic Capucines bag has become a staple accoutrement for this century's modern woman. The reason behind its success? Louis Vuitton's attention to detail at minor levels in every bag they assemble.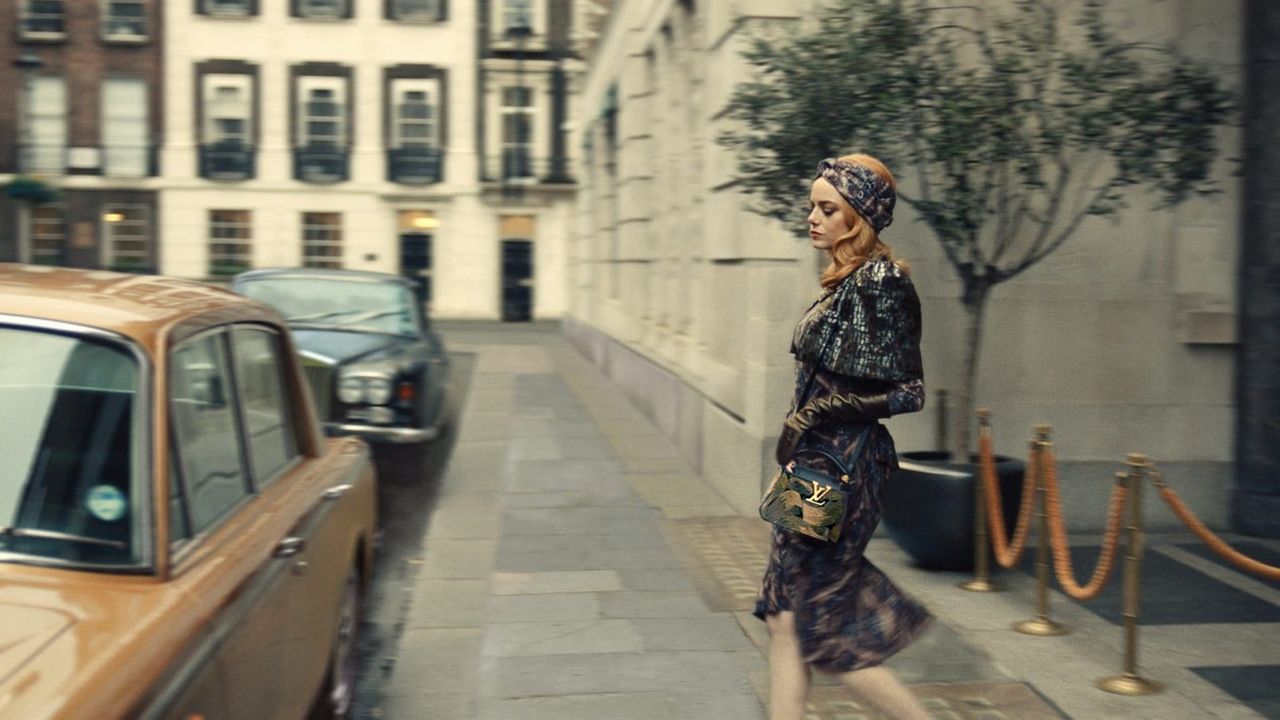 Capucines bag carried by Cruella. Image courtesy of Disney+.

The truth is, Louis Vuitton has always been known for its handcrafted luxury goods. The House takes its craft seriously, with time-honoured savoir faire passed down from generation to generation - originating from the mid-1800s when Louis Vuitton was still designing stackable flat-topped trunks for ease of voyage on rail and road.

In literal terms, savoir faire translates to 'know how to do,' but Louis Vuitton takes it one step further with their definition of the word. After all, it is how it has achieved their formidable reputation in the industry. Savoir faire goes beyond uncompromising quality and breakthrough creativity. It is Vuitton's relentless innovation coupled with time-old methods of bag-making that has defined their heritage.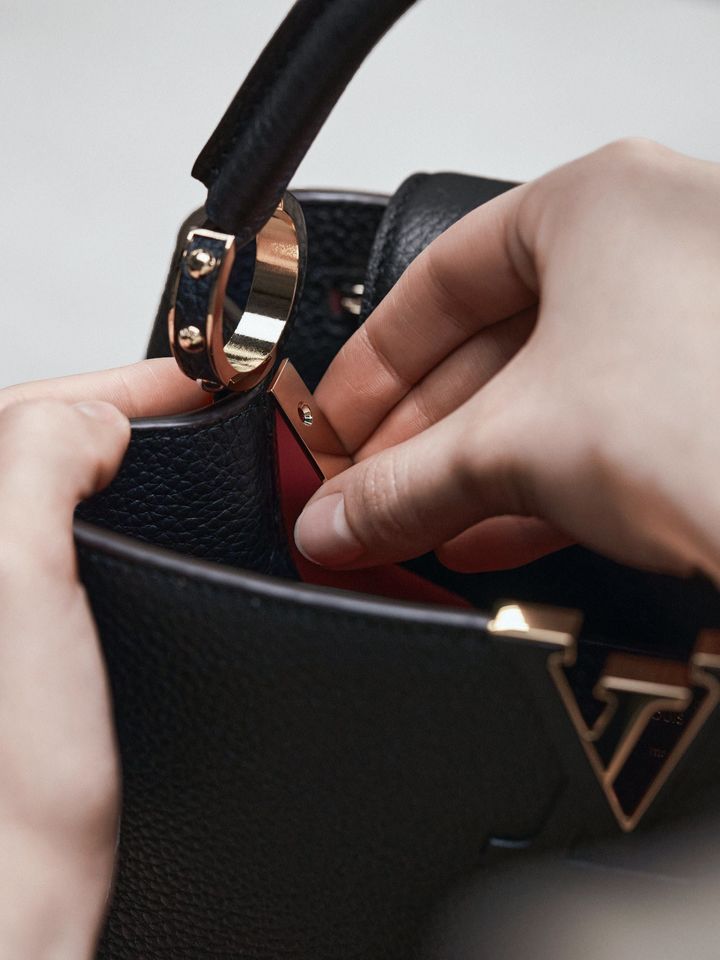 Delicately fastening the handle to the body of the bag. Courtesy of Louis Vuitton.

The Capucines bag is timeless and sought-after because of this very fact. Look close enough, and you'll see what we're talking about - barely visible hand-stitching, even grain of hide, kept fibers, and wrinkleless Taurillon calf leather of the highest grade with controlled thickness ranging from 2 to 2.4mm. Besides its uniquely structured shape and design, these little things make the bag stand out among the sea of fine leather goods out there.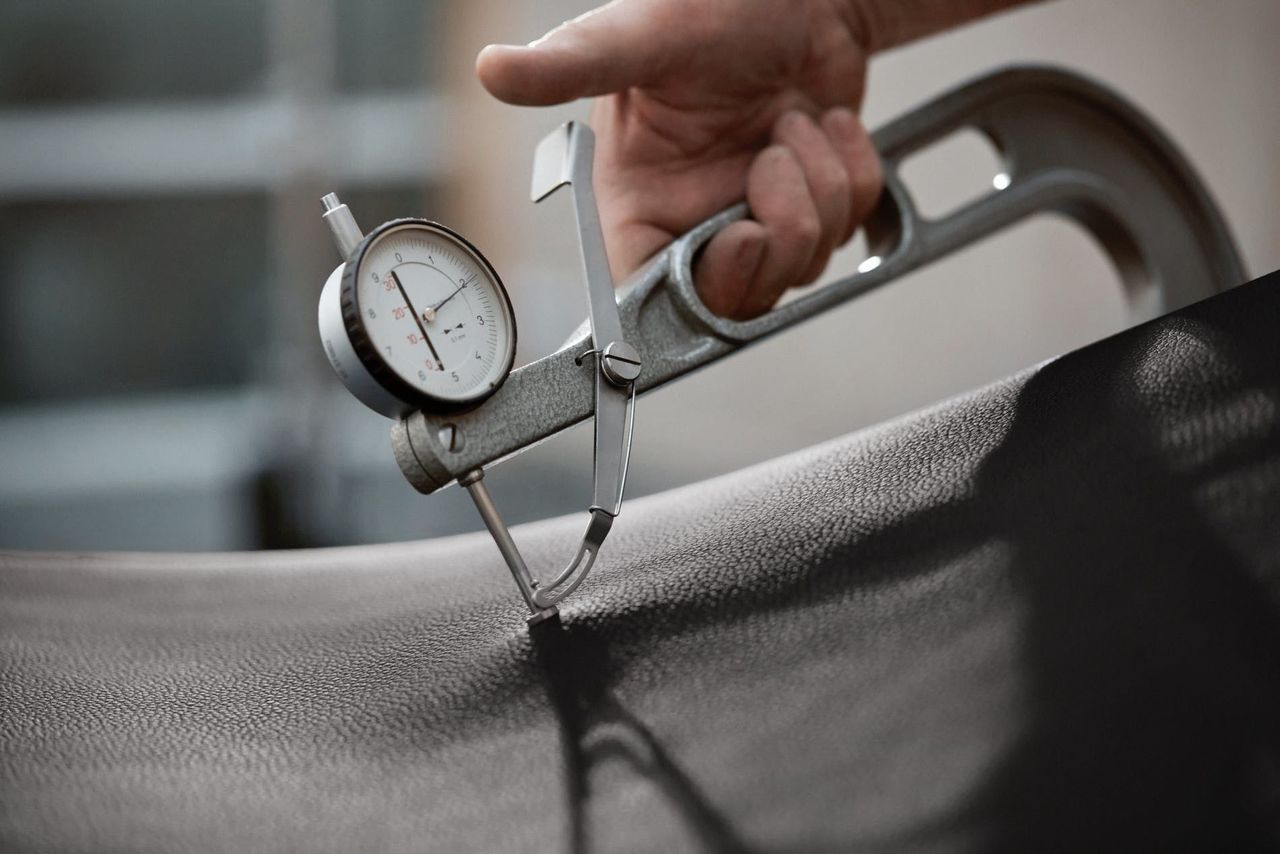 All this demonstrates the painstaking amount of time, skill, and effort Louis Vuitton throws into every bag it makes, along with the love and respect every craftsman has for their work. Ultimately, this mastery of leatherwork displayed by Louis Vuitton's craftsmen is sure to withstand the test of time.