The advent of widespread air travel in the 1950s and '60s created the perfect conditions for fashionable styles that came to define the original jet set look. Because air travel was initially reserved for the elite class due to its hefty price tag, jetsetters would often sport a bevy of fashion's most exclusive designers while making their way to their favorite locales-Andre Courrèges, Pierre Cardin, Pierre Balmain, Chanel, and many others.

Also popularized during this era were luxury and private full-service resorts where memorable socialites would frequent lush spas, pools, and restaurants. The phenomena of the paparazzi would also prove to be a major development during this era with dozens of photographers following society women from the airport tarmac to their exclusive resorts. Favorite cities of society's travelling elite during the advent of jet set style were Rome, Cannes, Vienna, Mykonos, and dozens more.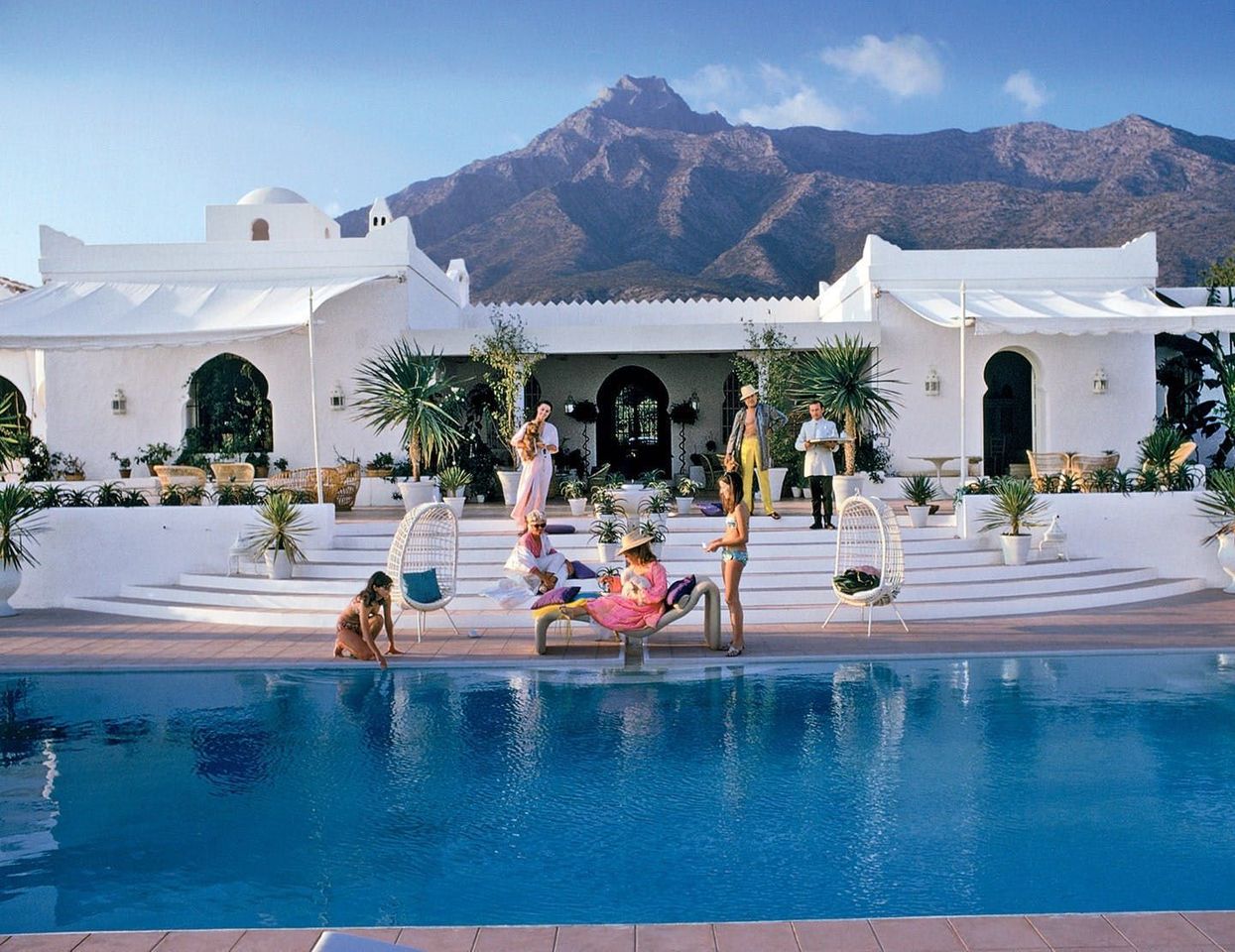 El Venerol in Marbella, Spain, 1967.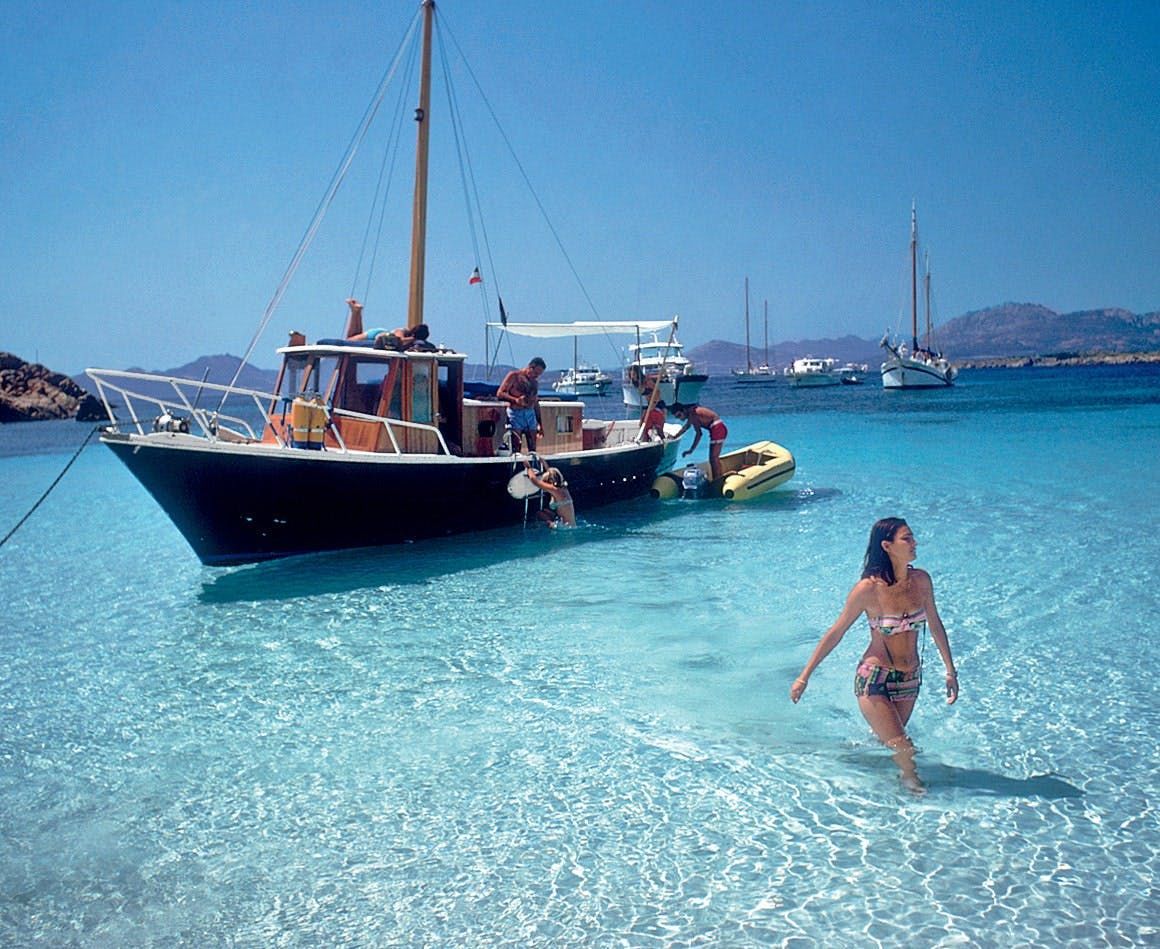 Sardinia, Italy, 1967.

Early style icons of this glamourous period included Audrey Hepburn, Rita Hayworth, Ava Gardner, and countless others. For these beauties, walking the platforms of their private jets was a fashionable runway. For the 1950s especially, Christian Dior's New Look proved to have a major influence on the jet set styles of fashionable travelers. Though the exaggerated silhouette may seem impractical to the modern eye, a full skirt and a chic handbag was the go-to favorite for a chic jet set moment. Whether it be sprawling Dior-inspired peacoats or chic linen separates, jet set styles of the '50s and early '60s prioritized a certain level of chicness rather than focusing on comfort.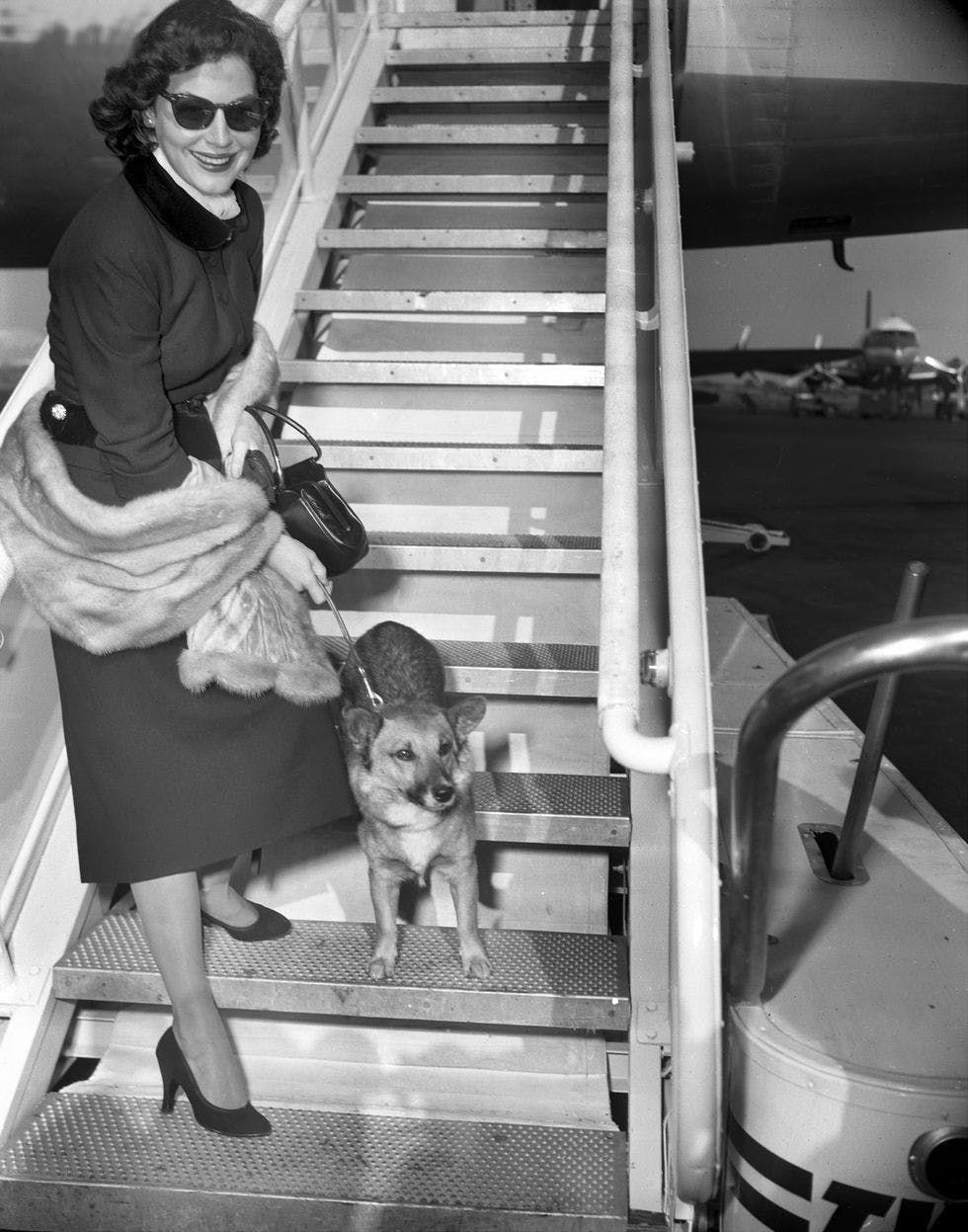 Ava Gardner in Los Angeles, California, 1954.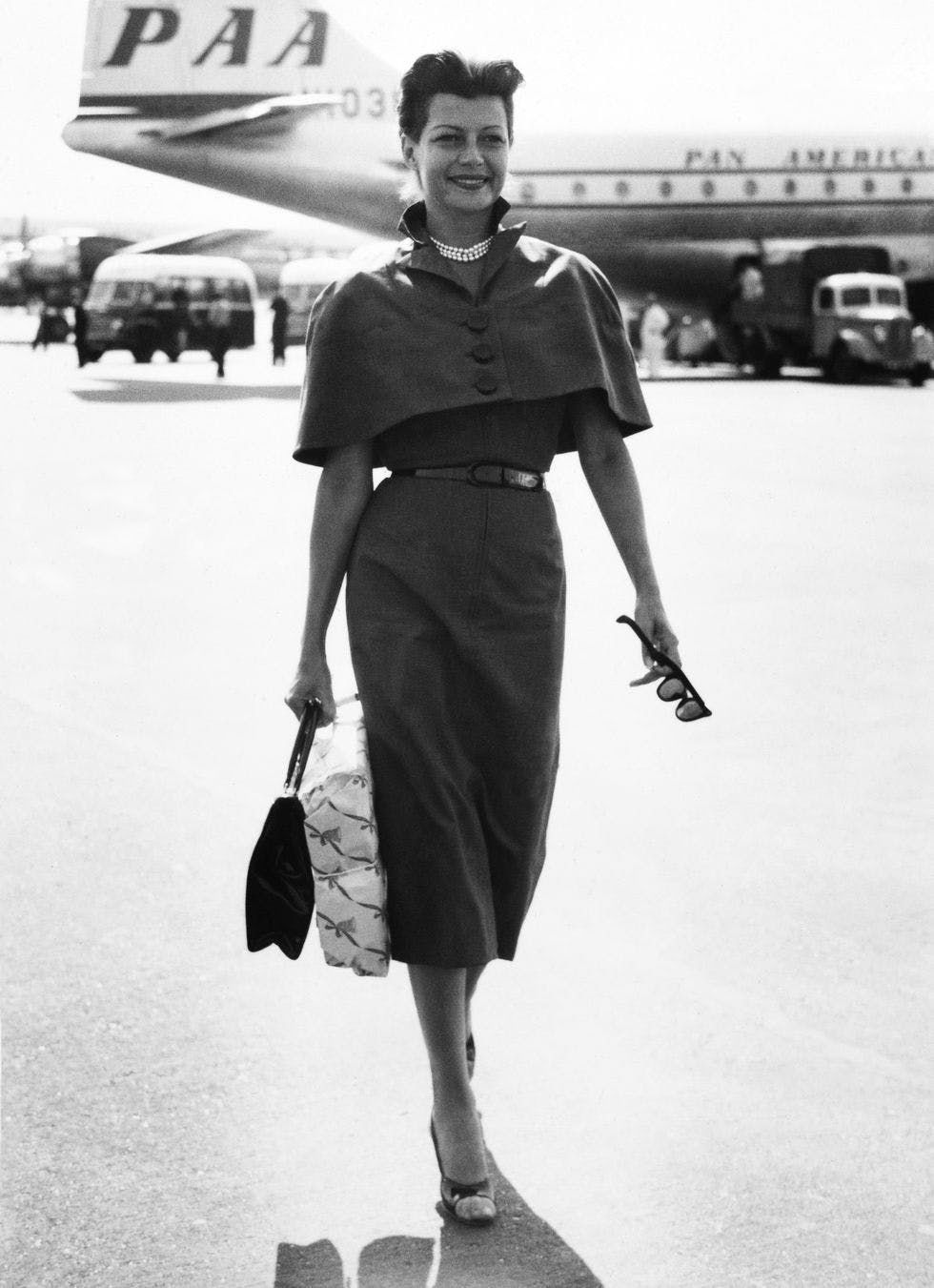 Rita Hayworth in London, 1956.

As air travel became a hot-button focus in the mid-1960s due to the Space Race, jet set travel became increasingly futuristic and angular in silhouette. With designers like Paco Rabanne and Pierre Cardin crafting forward-thinking ready-to-wear, women began to opt for more synthetic fibers and shapes that abandoned the unabashed glamour of prior decades. Accessories-wise, women began to spot knee-high boots, angular carry ons, and circular sunglasses to shield the blinding paparazzi flashes.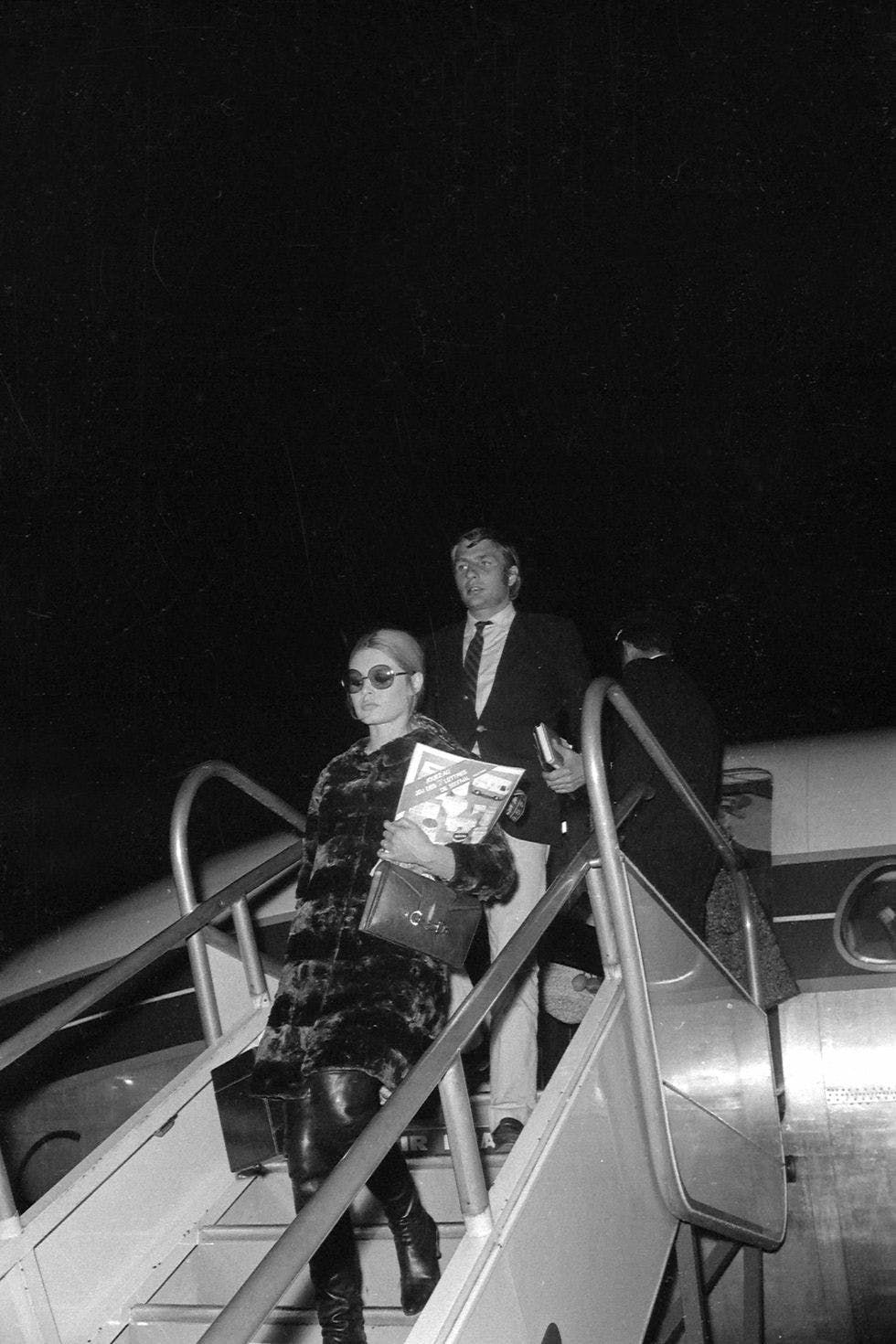 Brigitte Bardot in France, 1967.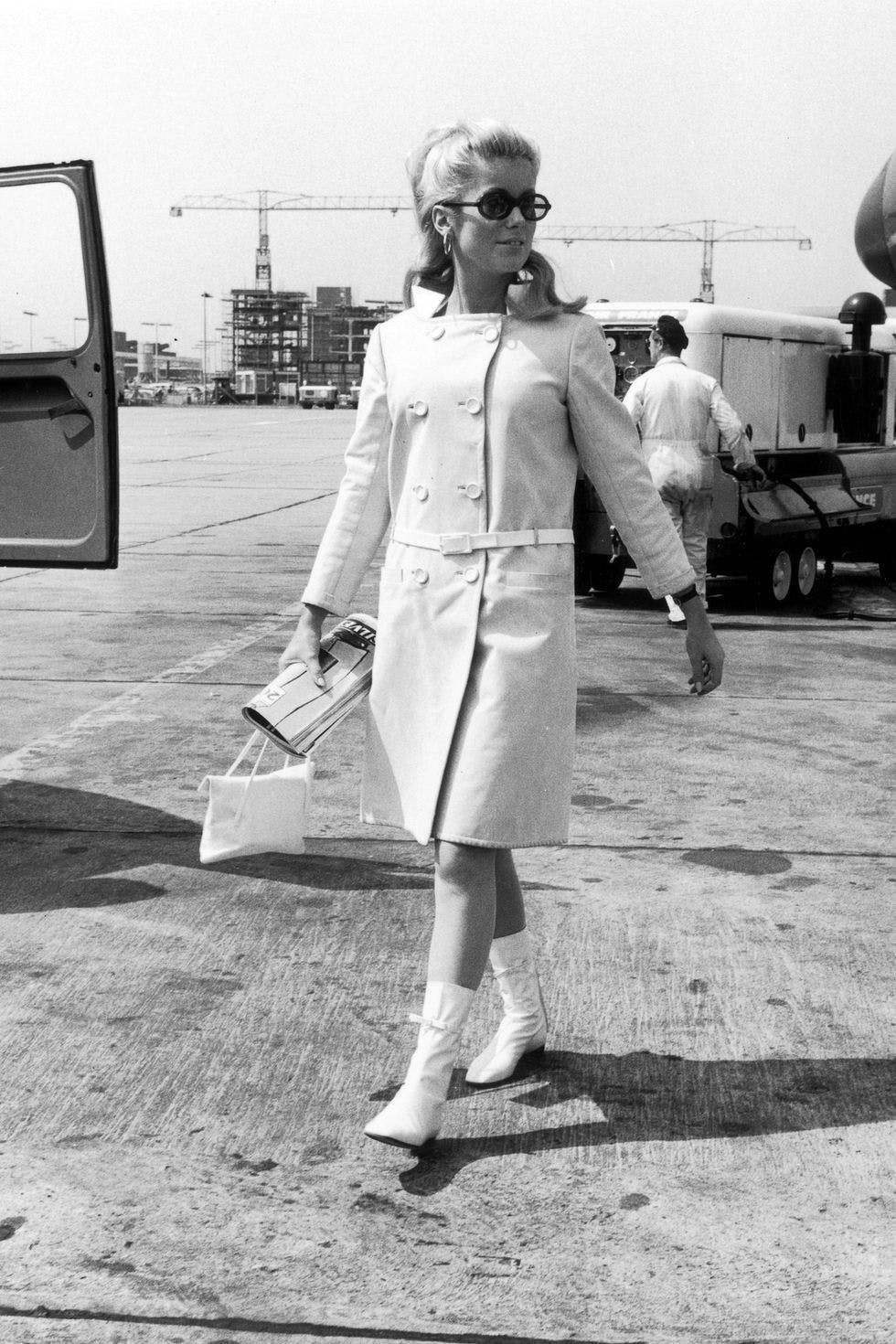 Catherine Deneuve in London, 1965.

Moving into the '70s, the age of glamourous jet set began to decrease due to an international oil crisis that widely reduced air travel. Despite a slight decrease in travel, the era's stars-Bianca Jagger, Farrah Fawcett, Jane Birkin-opted for freeing, printed styles that became synonymous with the light-hearted decade.

With an industry-wide push for more wearable and casual styles from the likes of Calvin Klein and Donna Karan in the 1980s and '90s, travel styles became more relaxed, too. The days of elaborate gowns and opera gloves were long gone and were instead replaced with more attainable outfits. Two-piece sets became a favorite of travelers of all statuses as they allowed for an unrivaled sense of ease throughout trips. Despite this shift to more casual ready-to-wear, there was still an emphasis on luxury and vibrant accessories-lots of Louis Vuitton luggage and statement designer sunglasses.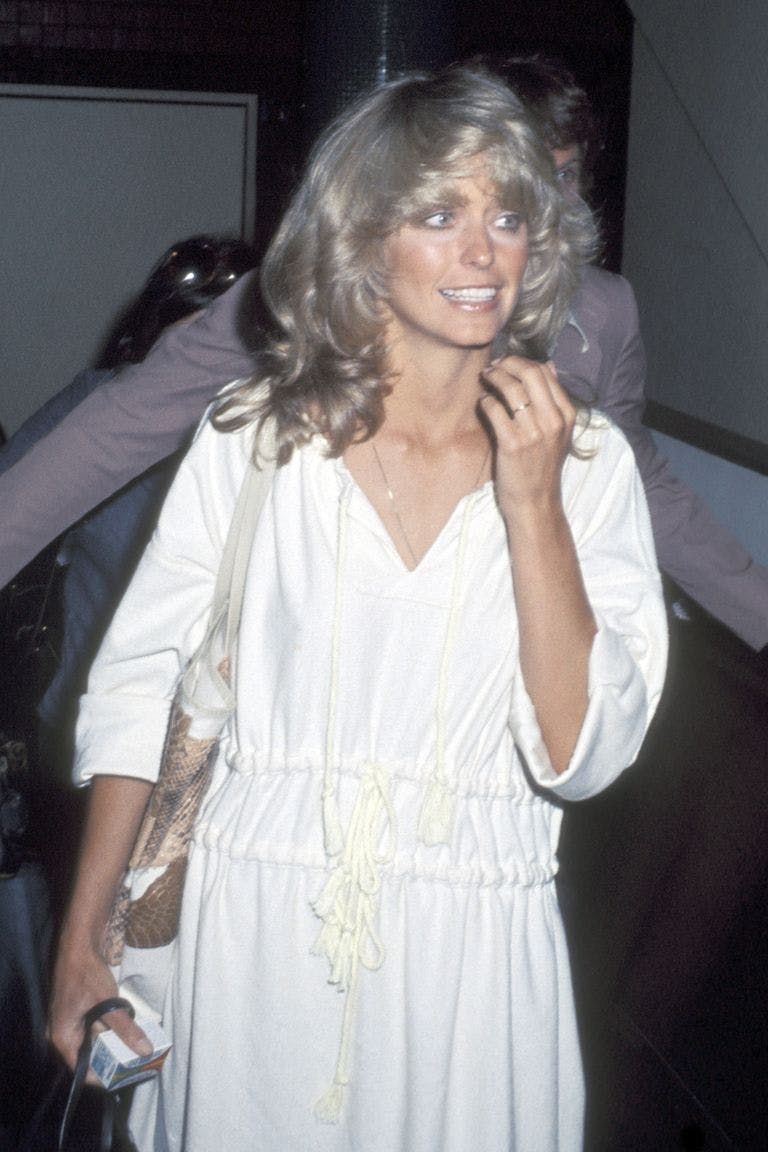 Farrah Fawcett in Los Angeles, 1977.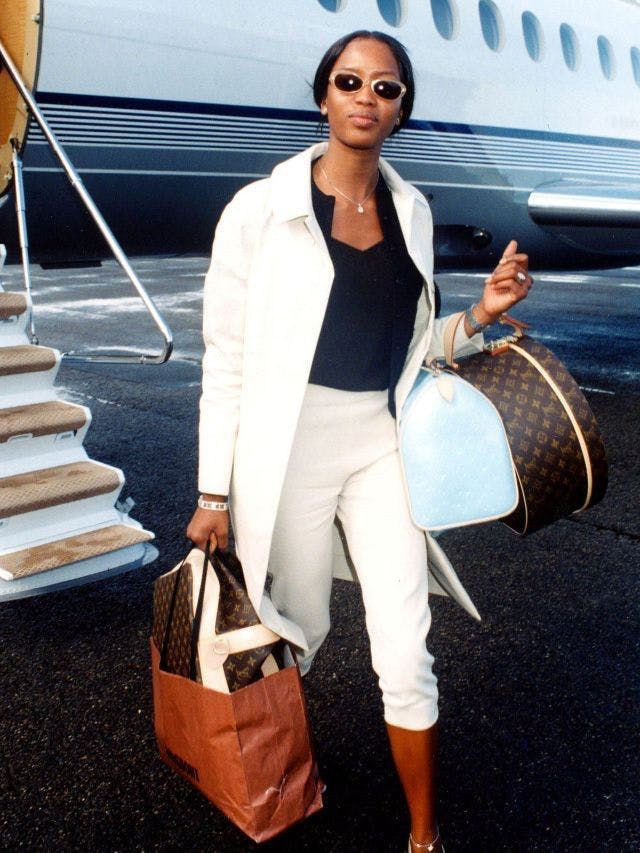 Naomi Campbell in Paris, 1994.

Modern jet set styles have mostly continued with the casual separates seen throughout the prior two decades. Though the pandemic widely halted international travel, and thus sartorial moments, celebrity outfits have been back in the forefront of social media feeds and throughout international travel hubs as of late. With society's undying emphasis on comfort and maneuverability, expect lots of stretchy knits and matching sets. For those looking to spruce up their casual outfits, oversized blazers and jackets have been a recent go-to, affording wearers the option to dress up and down their styles. Here, see the best recent jet set looks from some of fashion's biggest celebrities.