During his short lifetime and artistic career, post-Impressionist Dutch painter Vincent van Gogh, who posthumously became one of the most prominent figures in the history of Western art, produced about 2,100 artworks in which he depicted his love of nature and beautiful landscapes. Born on this day in the Netherlands in 1853, Van Gogh was known to struggle with psychiatric illness, which once led him to cut off his left ear when tempers flared with fellow artist Paul Gauguin, with whom he had been working for a while in Arles, France. Among many hallucinations and suffered mental attacks, Van Gogh unfortunately died at only 37 years old, and while some believe he took his own life, some details around his death remain a mystery.

Over the course of his life as an artist he found little to no success, but today, his tormented masterpieces are considered to be some of the most valuable pieces of art from the 19th century, auctioned for hundreds of millions of dollars. Besides leaving his mark in the art world, the fashion industry also recognized the artist's creative potential. With their saturated colors and expressive brushtrokes, Van Gogh's paintings are a visual feast for the eyes for many designers and consumers alike. From the house of Dior to Jeremy Scott's animated design for Moschino and Louis Vuitton's Blue Masters bag collection, Van Gogh's work has often been referenced on the runways. In celebration of the artist's birthday, L'OFFICIEL shares some examples of Van Gogh's everlasting impact on high fashion throughout the years.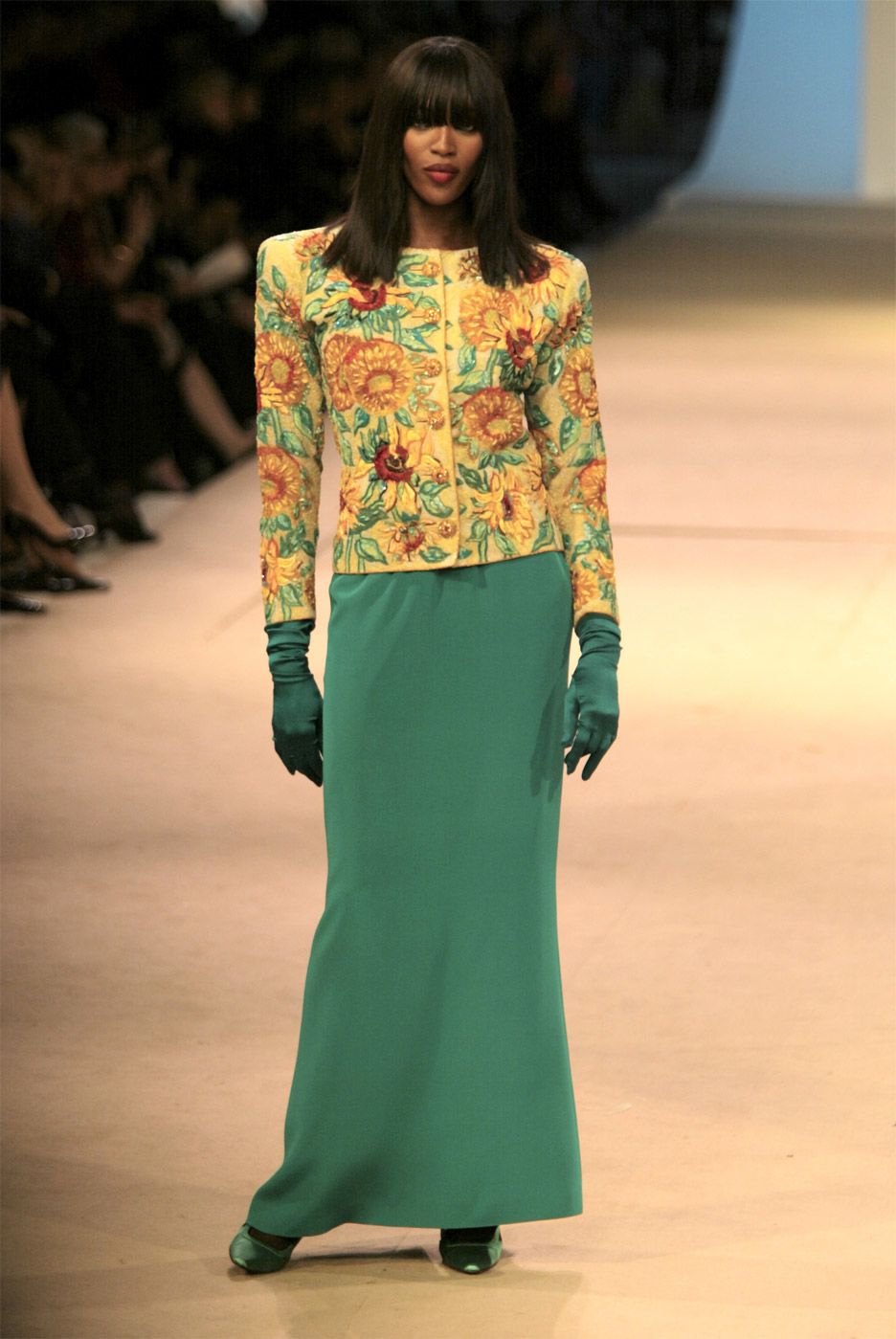 One of the most recognized Van Gogh references, Yves Saint Laurent took inspiration from the paintings "Vase With Twelve Sunflowers" and "Irises" for his 1988 Spring/Summer collection.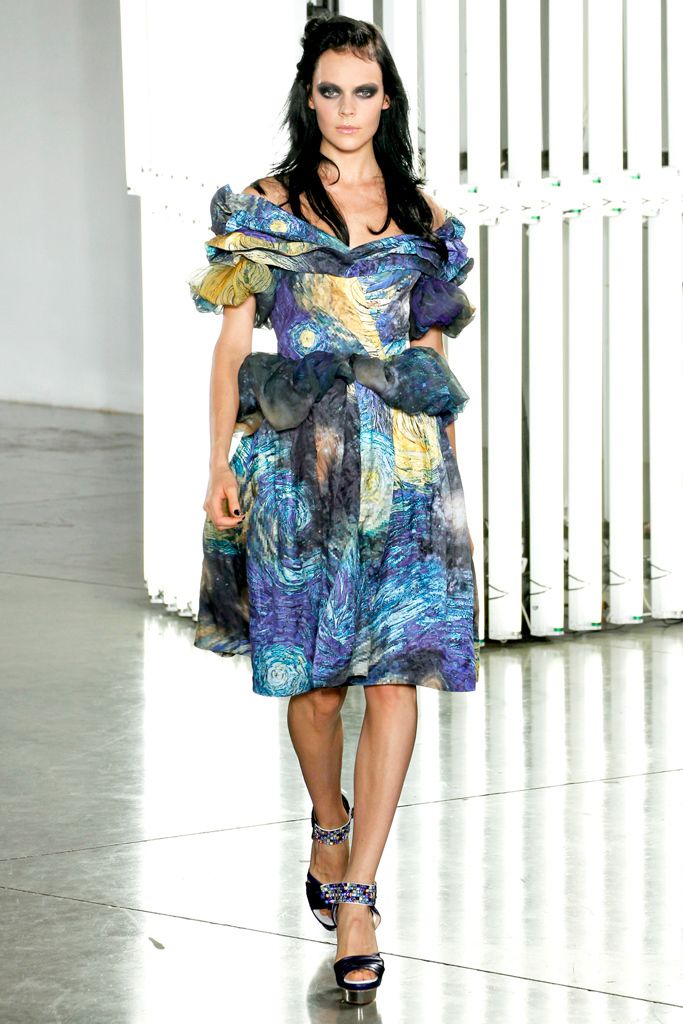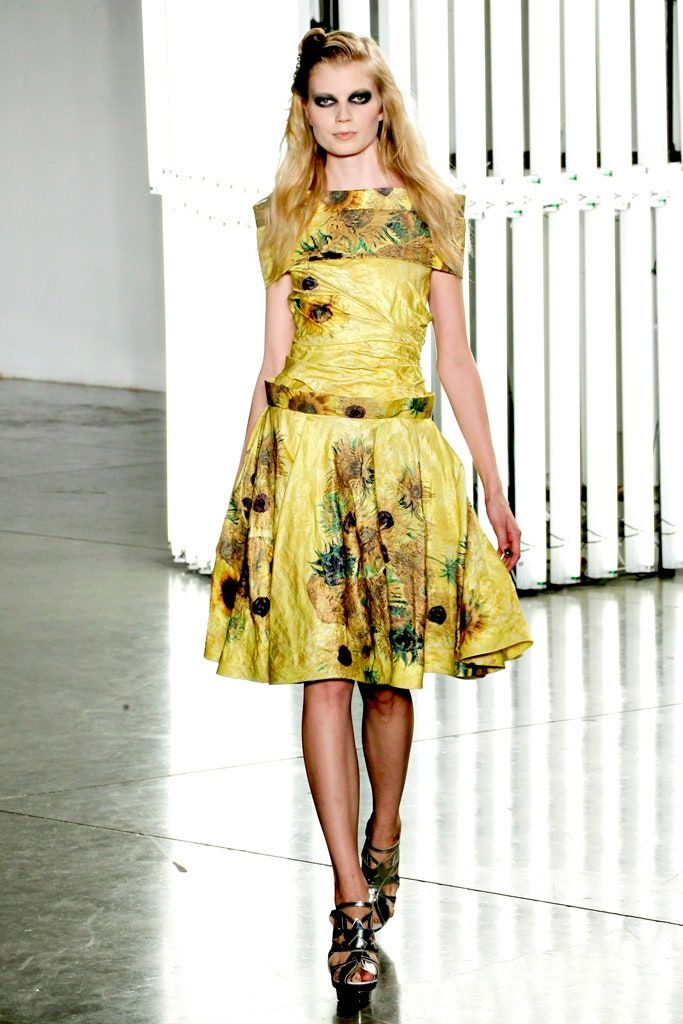 Rodarte's entire Spring/Summer 2012 referenced Van Gogh's famous pieces "Starry Night" and "Vase With Twelve Sunflowers" across the entirety of the dresses.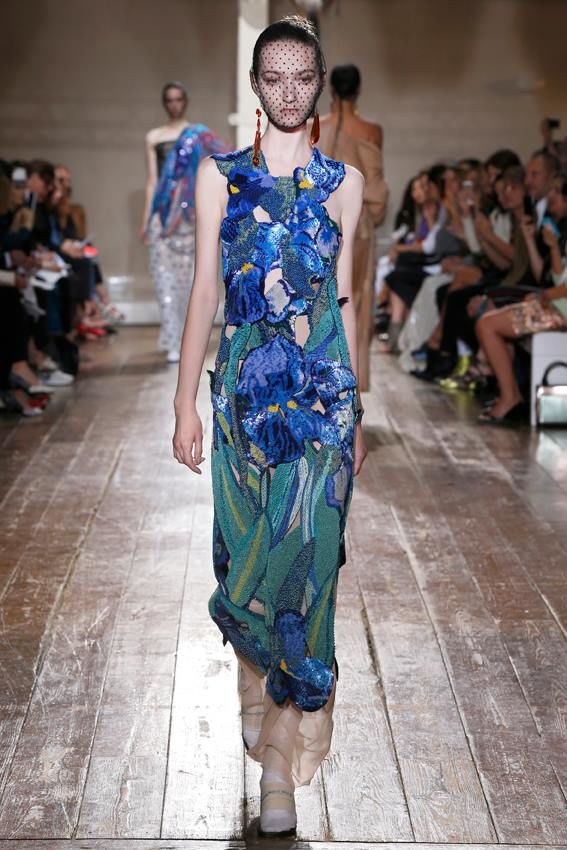 Van Gogh's "Irises" come to life in this Maison Margiela Fall/Winter 2014 Haute Couture dress that looks like a truly wearable piece of art.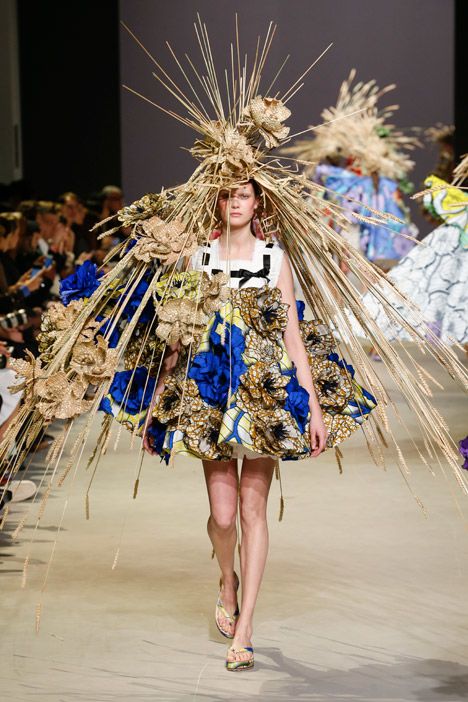 Viktor and Rolf took inspiration from the landscape painting "Wheatfield With Cypresses" and created an avant-garde silhouette for the Spring/Summer 2015 Haute Couture collection.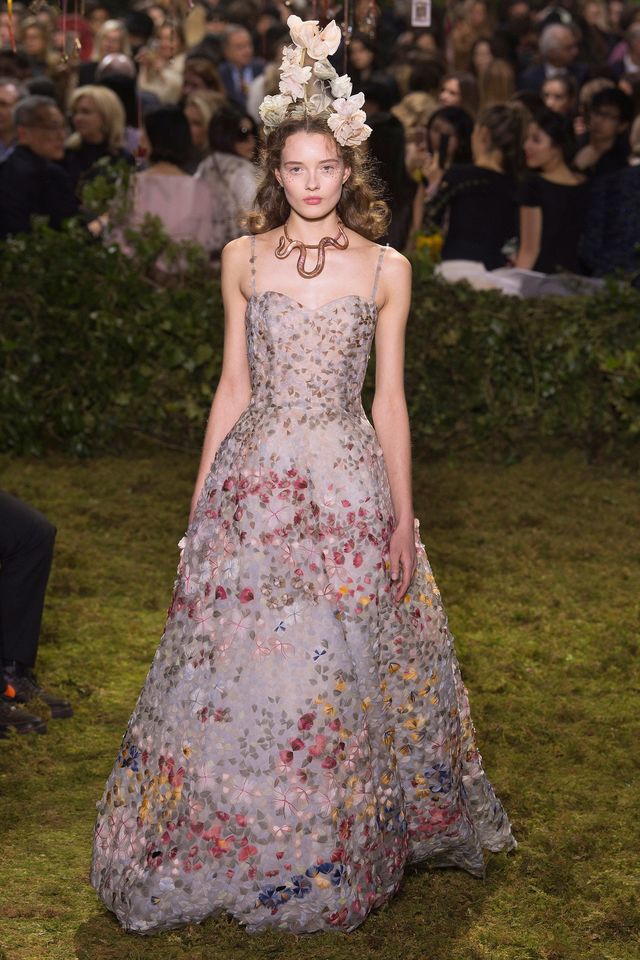 Maria Grazia Chiuri dotted a gown with multicolor flowers as an homage to the blooms in Van Gogh's "Jardin Fleuris" painting for her first Haute Couture collection for Dior in 2017.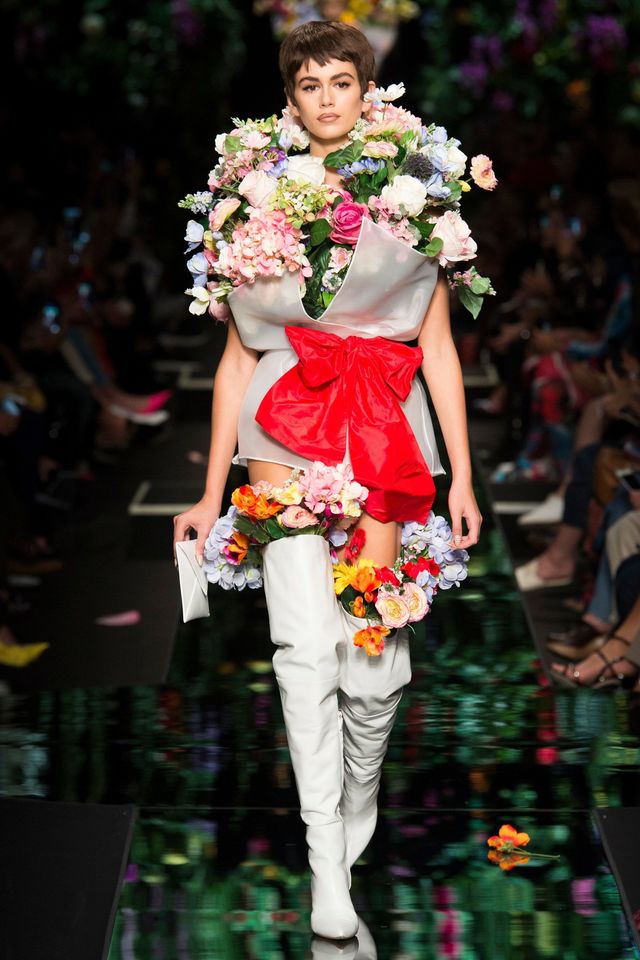 For Moschino's Spring/Summer 2018 show, Jeremy Scott created a campy interpretation of the artist's "Bouquet of Flowers in a Vase."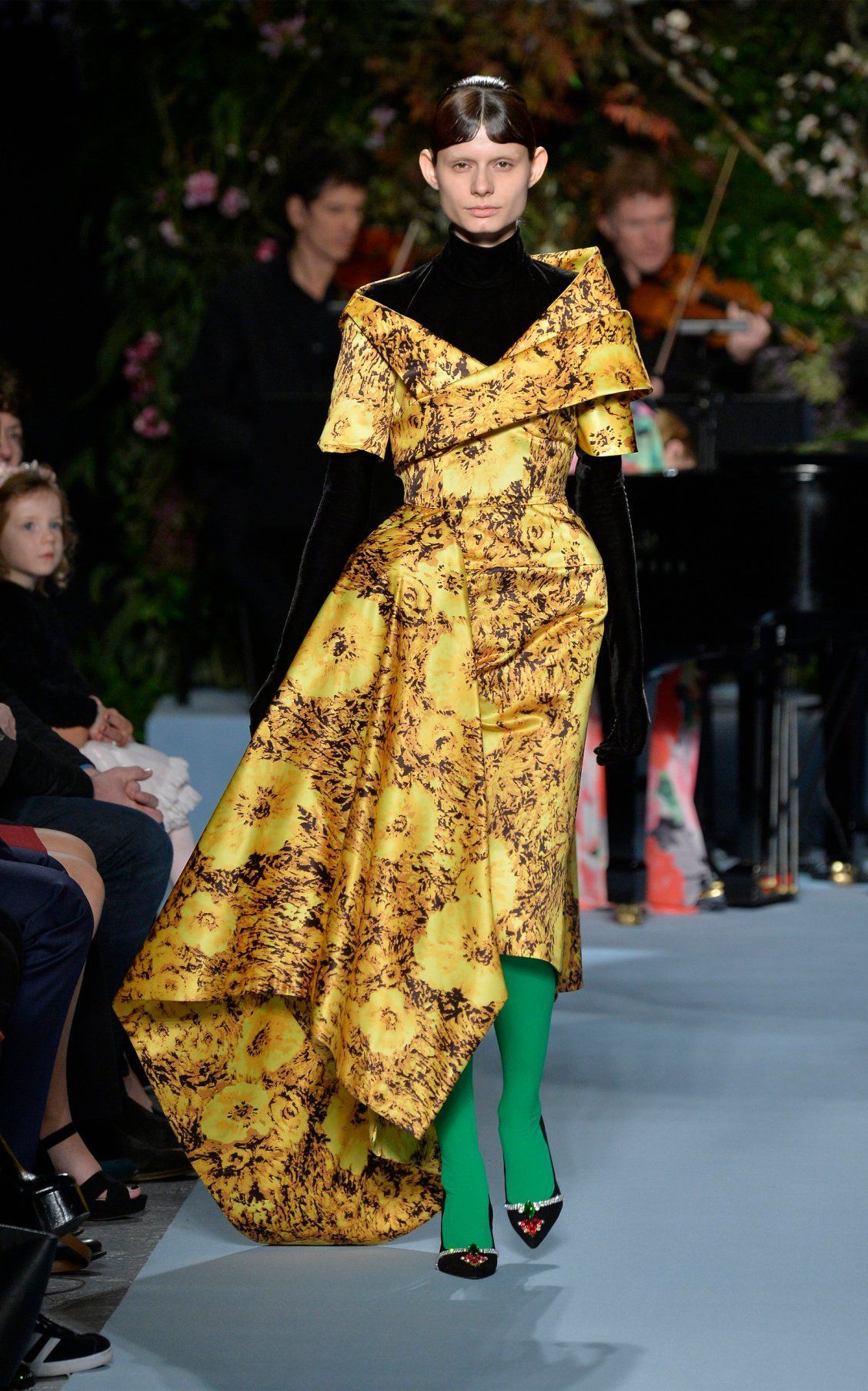 Richard Quinn's rich golden floral print dress from the Fall/Winter 2019 collection evokes the yellow tones found in Van Gogh's "Sunflowers" and other landscapes.